Hi, this is Lily. It is my honor to be your private service agent. Let's work together and make your dropshipping business much easier.
Hello, I am Lily. I am working at NicheDropshipping company since 2019. Choosing me as your service agent, I can help you to make your dropshipping easily and happily.
My main job is to guide you how to use our powerful platform. For example, how to authorize your Shopify or WooCommerce store to our APP, how to connect the products, how to check the order status, how to track the orders.
And also, if you are not satisfied with the already product, I can help you to find the best proper supplier. If you want to place a bulk order as stock, I also can help you to bargain with the supplier. 
Even if you want to use your own customized packaging or brand, I also can help you to negotiate with the supplier.
We do not only value old customers, but also happy to help newbies develop dropshipping.
We have two warehouses in the USA, we can help you store inventory for free, which is equivalent to having a local store in the United States, which will greatly shorten the shipping time.
Using your own brand is the best way to protect and develop your dropshipping business. And also can make the clients to remember you easily.
We have professional quality inspection team. We do quality inspection before shipping for all orders.
My Working Experiences Tell More About Me
10 years of purchasing experience made me have good communication skills with suppliers.This is much helpful for finding the best proper products.
The customer's business is my business
The customer's order is my order
The customer's profit is my profit
Help Customers Increase Sales
From March 2019 to October 2020, I helped the customer's sales increase to 1.4 million US dollars by finding suitable sources of goods, good delivery channels and building customers' own brands.
Patient and Prompt Reply to Messages
I usually work until about half past ten at night to reply to customers' messages and help customers deal with problems because I know time is very important for dropshipping.
Professional Platform Operation
Real Customer Case and Evaluation
We collect some of the problems encountered by customers with characteristic problems (with their consent) and show our solutions and results here. If you are also encountering these problems at the same time, you can always contact us to help you solve them


Problem from Customer A
Want to make these 3 products in one set for selling and these 3 products should be one SKU and in my store they should be in one product picture. TJT20377 Keychain XLX14509 – necklace XSL04987 – bracelet
Solution
I communicated with IT to see if the three products can be made into one SKU. IT recommended to make a new SKU. This new SKU contains these three products, and then the customer can connect this new SKU.
Results
The customer successfully connected the new SKU and successfully synchronized the order.
Customer Reviews
Wow perfect! Thanks a lot. Lily is helping me with everything I need. She's really good.
I'm working on a daily basic with Lily, customer service. And she's working with me on every need and on everything and helping me with everything from small to big.
I can tell you that during these years the system got improved so much.
For me, as a dropshipper, life is much easier with the system and with the people that working on the system. I really highly recommend you to check this system NicheDropshipping and start using it.
What is your shipping cost and shipping time?
Shipping cost is caculated according to the total weight of the order and the shipping time depends on the destination and shipping way selected. Recently shipping time is fast through CJ packet, to Euro and US, 7-17days more or less. For more details, please contact with me.
Do you make product quality control?
Yes. We have professinal quality inspection team, we do quality inspection before shipping for all orders.
What is your processing time?
It usually takes about 3-5 days. However, if you have private inventory in your warehouse, we will usually process your order on the day you place the order.
May I use my own brand and packaging?
Yes. We can repack the product with your customized packaging.
Where can I register your app account?
If you want to learn more about us, please register an account on our platform https://app.cjdropshipping.com/register.html?ma=Lily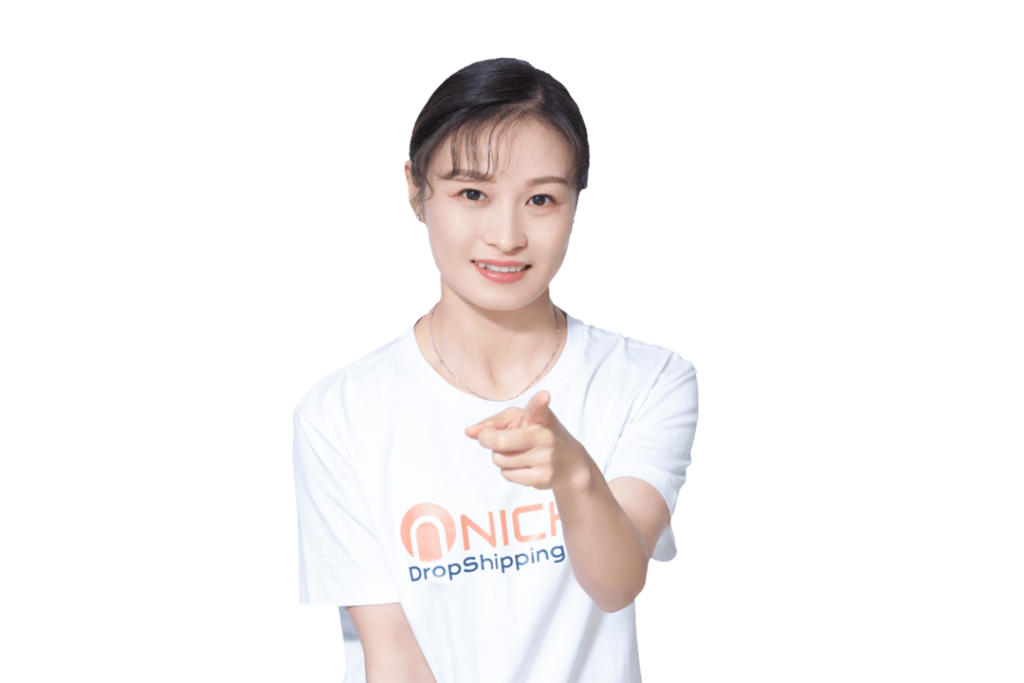 Submit the quotation form on the right and I will get in touch with you later