To be trusted is a greater compliment than to be loved.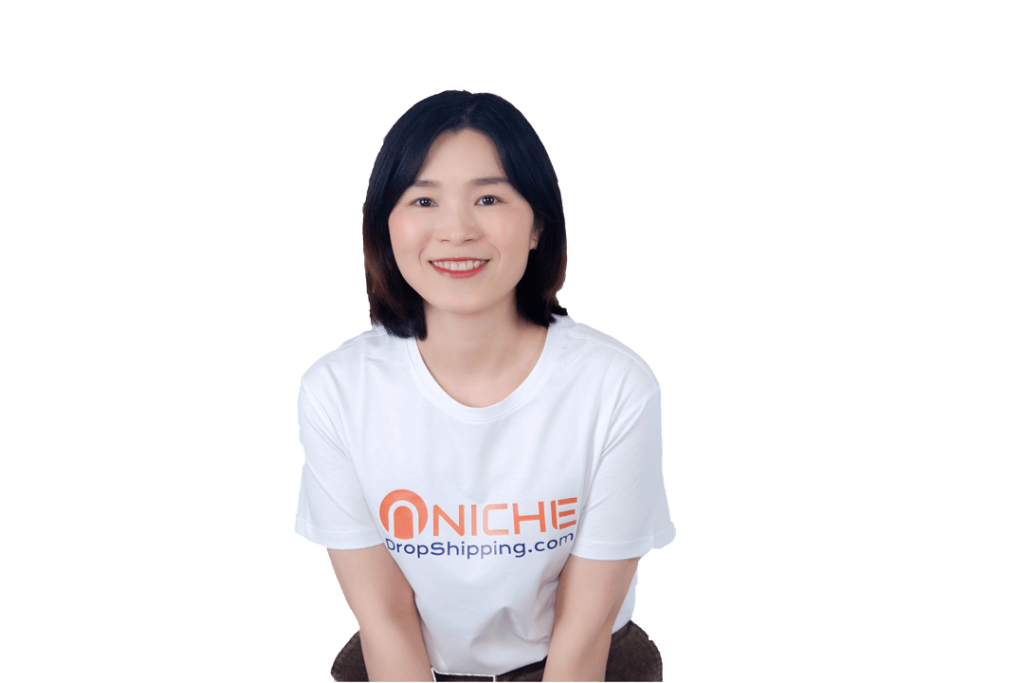 Hi, This Is Wanda, Honored to Be Your Trusted Private Assistant of Your Dropshipping Business.
Hello, I am Wanda. I have been working in NicheDropshipping since 2019. I work at our Hangzhou office. My job is to contact customers, figure out what you need and help you to make all the procedures of dropshipping go well. What I am doing in my daily job is as below that i am going to introduce:
1. Helping you be familiar with our app to fulfill your store orders automatically.
2.Sourcing, checking product details and supply with the factory, sometimes bargaining with them to get a better price for you, and checking the quality with them, if necessary, will ask for samples from them.
3.Custom packing and helping you set up your own brand, what you need to do is to tell me what kind of packing you want, I will find a reliable supplier.
4.Following your orders to make them be shipped as soon as possible.
If you are doing Shopify and WooCommerce, etc., and planning to scale, we will be your best choice for your dropshipping business.
Our warehouses are free to use. If your best selling product has been proven, keeping some inventory, in case out of stock, can shorten the processing time, especially in peak season.
With dropshipping business getting better and better, it is time to consider developing your own brand.
Need Quality Checking and Repacking
We will do product inspection and repacking before shipment.
Then you won't need to worry about whether your customers will receive the products with Chinese words or others' logos on it.
My Working Experiences Tell More About Me
6 Years of Experience in Dropshipping
Five years in foreign trade company with a factory, I know how to deal with factories well, and common problem solutions, etc.
Help 300+ Customers Improve Their Business
We have many customers cooperating with us for many years, from zero daily orders to hundreds and thousands.
Work time, Monday-Friday, 9:00 am-18:00 pm, but because of different time zones, sometimes I will be offline when you are online. In order to solve this problem better, usually I will be online as well even on weekends or evening rest time to give a timely response for those urgent issues.


With 100% Patience to Provide the Best Service for You
No matter if you are a newbie or old hand in dropshipping, I will try my full efforts to give you the best service with full patience and kindness.
Real Customer Case and Evaluation
We collect some of the problems encountered by customers with characteristic problems (with their consent) and show our solutions and results here. If you are also encountering these problems at the same time, you can always contact us to help you solve them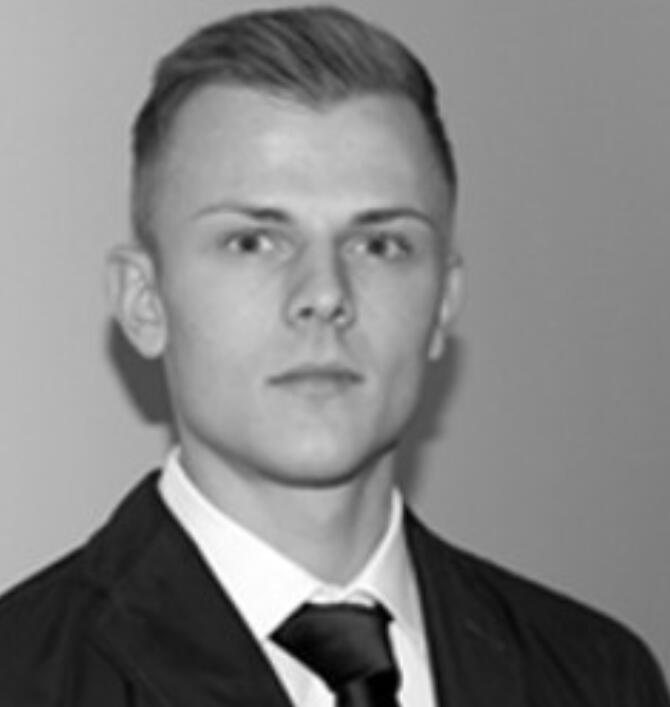 Problem from Customer A
SNS13650, this bag was out of stock, but one of the customers was still in need of it and had stable daily orders.
Solution
Considering private inventory, we found a factory who would like to do bulk order, and MOQ is not that big, each color more than 25 pieces is workable to produce, and can do customized logo.
Results
Our client placed a private inventory order, and designed their logo on the bag, killing two birds with one stone. What's more, we did custom packing for this logo bag as well.
Customer Reviews
Wanda and NicheDropshipping is my angel, helping me a lot in my dropshipping business, we cooperate quite well.

Problem from Customer B
Customer B store orders surge, the old way can't meet customer's requirement for shorter processing time and faster shipping.
Usually it needs much longer time to make the products stocked in US warehouses, then there will be a gap period if he only uses our US warehouse, before products arrive in our US warehouse, if there are private inventory in China warehouse, it can much shorten the processing time first at least.
Solution
Use our global and China warehouses both to keep some private inventory.
Results
Reduce the risk of out of stock and much shorten the processing time and shipping time.
Customer Reviews
Wanda is quite responsible and kind. Thanks NicheDropshipping and Wanda for giving big support for my dropshipping business.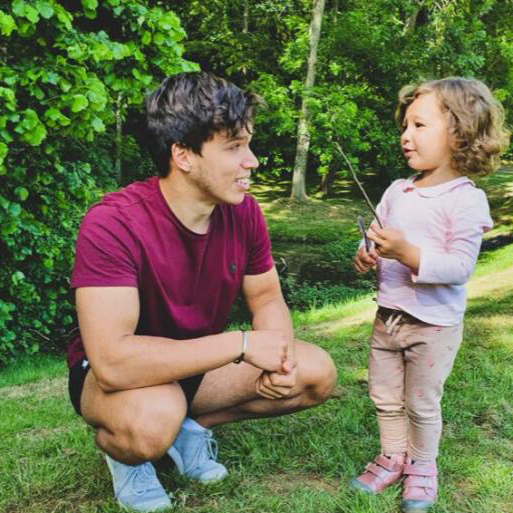 Problem from Customer C
Wanda, several customers got broken products, what is your idea?
Solution
Please open a dispute for resend or refund, and in order to avoid more similar problems, after checking with the warehouse, next orders will be packed bubble film to protect the fragile products and suggest customer to use our box packing instead of poly bag.
Results
Few customers complain about broken issues.
Customer Reviews
Wanda and NicheDropshipping is helpful to my dropshipping business, we need to understand and cooperate more with each other.
I am Wanda, private support agent in Niche dropshipping. I help a customer from zero to more than 600daily orders in about 3months, and we helped them to buld thier own brand. Now they have thier own custom packing, and stable orders everyday. MY team and I are ready here to help your dropshipping business.
What is your shipping cost and time?
Shipping cost is calculated according to the total weight of the order and the shipping time depends on the destination and shipping way selected. Recently shipping time is fast through CJ packet, to Euro and US, 7-17days more or less. For more details, please contact me.
What is your processing time?
We have two cooperation ways.
First, you purchase private inventory order in advance in our system, and then we will buy and stock the goods you ordered to the warehouse you chose in advance, and then when you get orders, we will use the inventory to ship, this way processing time is very short, most of them can be shipped out in 1-2 days.
The Second way is that after you have orders to fulfill and pay in our system, we will purchase from factories, and after the goods arrive in our Jinhua or Yiwu warehouse, we ship them. This way needs longer processing time, usually 3-5 days more or less, it depends.
Can You Do Custom Packing?
Yes, we can, please contact with me and let me know what kind of packing you want to do and I will show you how to do in our system.
Can you guarantee the shipping time in app? Is there any delay?
The shipping time given in the app is an average data provided by the freight forwarder, there could be delay for some packages especially during the peak season.
Can you provide a better price than AliExpress?
Yes, usually we can provide a better price than Ali. Of course there would be some special situation that ali provide a better price than us maybe for some certain countries, but we can provide a better service which you may be interested in, just like we can combine products into one package and if one order two or more items for the same address, our price would be better. In addition, you can get a fast reply from us, and we usually will update the order situation for you and that would be really helpful.
Is there an MOQ required?
No, usually there is no MOQ required for dropshipping orders, but if you want to do customized products, there may be MOQ required by the factory.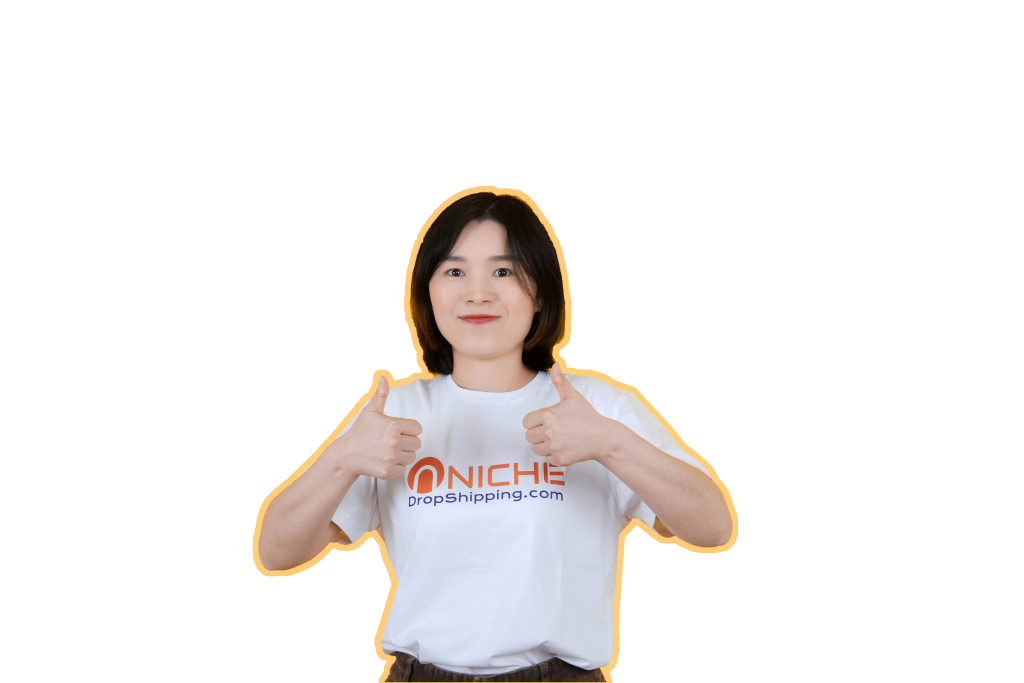 Submit the quotation form on the right and I will get in touch with you later