To start your dropshipping business, you must know these channels and use them.
We have been talking about dropshipping. In fact, we use shopify to do dropshipping by default, but in fact, doing dropshipping is not limited to shopify. You can even use the platform to do a business.
For example, you can put the products on AliExpress to Amazon, you can put the products on Amazon on the platform of foreigners. A friend of mine put the products on wish on wanelo, and 2 people can earn about 8w a month.
What do you think is this, but also the model of dropshipping, in the final analysis, it is also a kind of business that buys and sells!
Below I will list some of our common channels. You can put the dropshipping model on these channels to work. You can choose one or more combinations, such as eBay, Amazon, etc.
Do dropshipping on eBay
As the world's largest online physical auction site, eBay is well known. Here are the advantages and disadvantages of doing dropshipping on eBay:
The advantages of doing dropshipping on eBay:
Easy to get started – you can quickly get to eBay and start showing your products. Create an account, add a product, and then you're ready to go. The steps are very simple.
A wide audience – you can cover many online buyers who regularly visit eBay, and millions of people will see your display products. If this market is very dynamic, then your product will definitely get a good price.
Less marketing promotion – because you can borrow the big platform of eBay, the traffic of the platform itself is huge, so you don't have to worry too much about the marketing and SEO regular traffic acquisition channels. This saves you a lot of time
The disadvantage of doing dropshipping on eBay:
Transaction costs – The biggest disadvantage of eBay is that you have to pay. Among them, 10% or more of the price of the product is charged for commission. In the dropshipping market, in fact, the profit is already very meager, and this payment will make your profits even lower.
Continuous monitoring – eBay is an auction market, so you need to constantly monitor and re-display the products you want to sell. Although you can use some tools to automate this process, it is still not easy to upload products on your own e-commerce website and wait for the sale.
Can't customize the sales platform – not much to say, live under someone else's roof, look at people's faces
Unable to establish long-term contact with customers – you may have several repeat purchases, but most people may not buy from you again. Goodwill that you build through quality service may be lost.
eBay doesn't care about retailers like you, they only care about products. How do you communicate with customers, how to build a personal brand, the design of your store, etc., all of which are greatly limited by the platform.
You are not building assets – when you create a store and start generating traffic and repeating purchases, you are creating a valuable business that you can sell to anyone. When you sell on ebay, you are not building a durable brand or a network asset of any tangible value that can be sold in the future.
Do dropshipping on Amazon
Although Amazon does inventory and sells products, most products are actually sold by third-party retailers through the Amazon website. Like eBay, Amazon is designed to speed up sales and solve any problems caused by sales.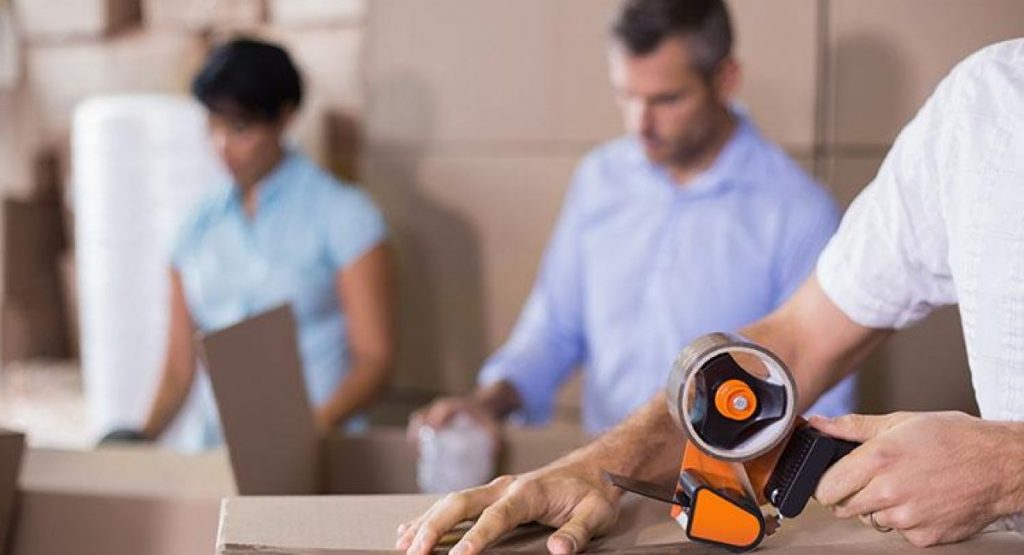 Advantages of doing dropshipping on Amazon:
The advantage of doing dropshipping on Amazon is similar to that of ebay: it's easy to get started, it can be directed to a wide audience, and you don't have to worry about marketing or SEO.
Amazon also has its own Order fulfillment warehouse (FBA), so that in addition to dropshipping products, you can add your own products without having to deal with packaging, shipping or warehousing.
Disadvantages:
Transaction Costs – Like eBay, you have to pay a high commission for you to take advantage of the platform's large customer base. Amazon's commission varies by product type, typically between 10% and 15%.
If your dropshipping profit is low, the commission on the platform will make your profits even lower.
Sales Data Disclosure – There is also a risk in using the Amazon platform that Amazon can see all of your sales data, from the best-selling products to the overall sales. In fact, Amazon has been condemned because it uses this data to identify good sales opportunities, strengthen its own performance in niche markets, and eventually squeeze out other retailers in the market.
Unable to establish long-term relationships with customers – this is the same as eBay, and it is almost impossible to build long-term relationships with customers. Amazon exists to help themselves, so their biggest point of interest is products, not sellers. How to establish a personal brand, display products and communicate with customers will be severely restricted by the platform.
Not customizable – like eBay, you can't customize it. Everything you do about branding, UI, marketing, you are hard to personalize
Do dropshipping with your own online store
In addition to third-party platforms such as Amazon and eBay, you can also choose to build your own online store to sell products. This approach has attracted many people and is beginning to take an interest in the dropshipping business.
Advantages of selling in your own store:
Have more control – if you have your own online store, you can create a shopping environment that is good for selling products and, most importantly, increase product value. You can customize the look and layout of the store, create custom product pages, and optimize the page to give customers a better understanding of the product.
Design is simple and easy – building your own e-commerce store is easy, especially with a platform like Shopify. Just choose one of hundreds of store designs, do some customization, add products, install payment portals, and then you can start selling and making money! See what type of online store you want to create, and you can do everything in one day.
Mobile phone compatibility – Mobile is becoming more and more important now, and nearly 30% of online shopping is done on mobile devices.
And online shop platforms like Shopify can make it easy for you to do business on mobile devices, which is especially attractive for those who do dropshipping, because their mobile phone adaptation is actually very good.
No third-party fees – you don't have to pay 10%-15% of your sales to eBay or Amazon, which will greatly increase your profit margin. In short, if you use the online store to do the dropshipping business, you will make more money.
Build a real business – you can build long-term business relationships with repeat purchase buyers. Most importantly, you are building a stake in the business. It is relatively easy to do business on a standalone station.
Disadvantages:
Lack of free traffic – With your own website, you are responsible for diverting through marketing, SEO and paid advertising. The cost of capital or time is much higher. You have to be willing to invest in the new store for a long time.
In fact, I am writing this article to tell you that dropshipping is not only about combining with shopify, but in fact, ebay, Amazon, and even the niche platform I said, you can do it, but different people have different choices. To combine with your own reality. I also hope that everyone will open their minds, because some of the friends around me rely on the platform to do it, and they do very well.
Remember: this society is always a Gap and difference in information!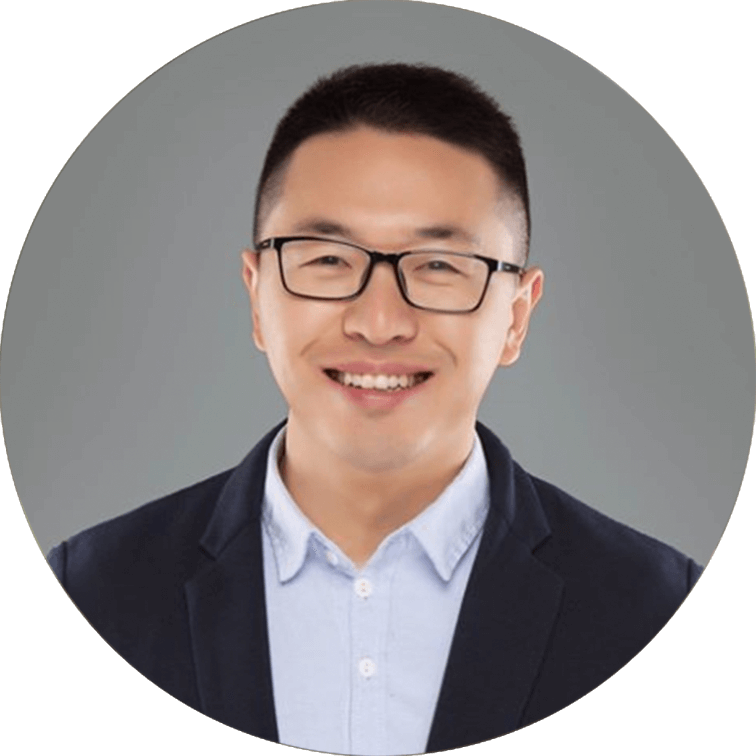 Over 10 years experience of foreign trade
Help 2k+ customers improve their dropshipping business
Want to get manufacture's best price from China? And fulfill your orders to your customers in the most prompt way?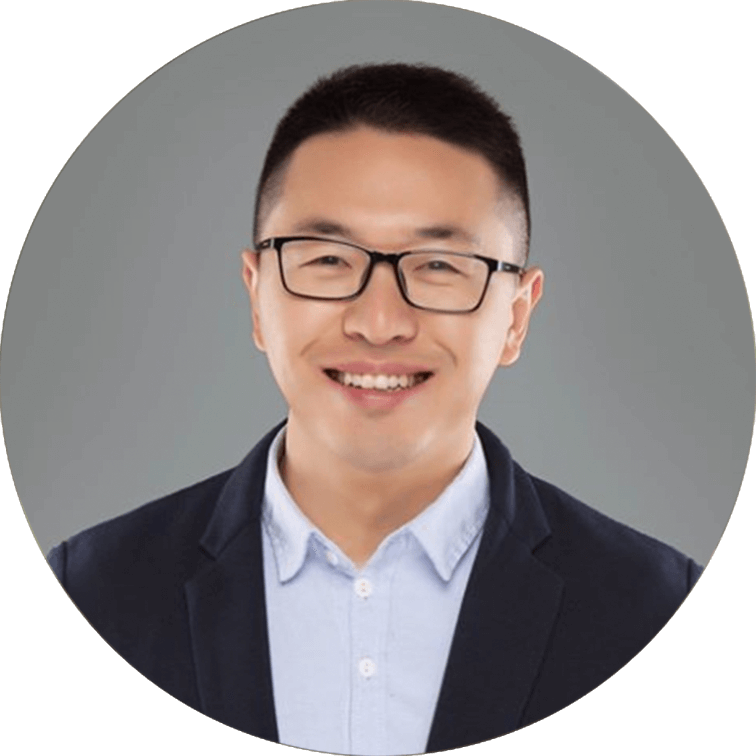 Hey, I'm Stanley Nieh. My team & I are determined to help Ready-to-Scale drop-shippers grow the business rapidly to the next level. My only question is, will it be yours?