Alibaba is the largest B2B marketplace for wholesale products. At least, it started like that.
Today, you can also find dropshipping products on Alibaba, as well as sellers that agree to fulfill your orders.
Due to its low product prices, Alibaba dropshipping has piqued the interest of eCommerce store owners worldwide. To increase your success with this, we're giving answers to all your questions about Alibaba dropshipping.
So, let's dive in!
Is It Possible to Do Alibaba Dropshipping?
Even though Alibaba started as a bulk-only B2B website, the concept has been tweaked a little throughout the years.
Nowadays, on Alibaba, you can find dropshipping suppliers who will agree to do the order fulfillment and shipping process for you.
It might take a little bit of time, patience, and research until you find the right supplier who has affordable prices, a fair number of minimum orders, as well as positive reviews.
But, when you locate such suppliers, it's absolutely possible to start dropshipping with Alibaba.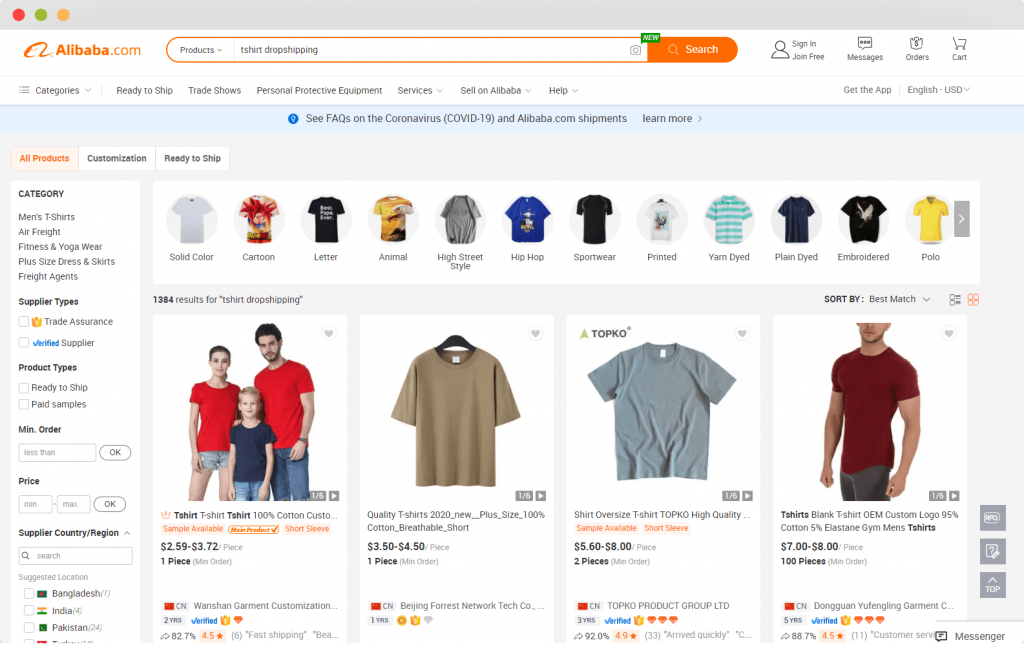 How to Start an Alibaba Dropshipping Business?
You can list each product that you like on Alibaba on your online store, regardless if you're using Shopify, WooCommerce, eBay, etc.
The first thing to do when searching for Alibaba suppliers is to type your 'product + dropshipping' or 'product + private label' if you want to customize.
Products on Alibaba will have different MOQs, clearly visible in the search results you get.
If you're starting with a minimum budget and you still don't have a proven bestseller, it's better to look for a supplier that agrees to ship out individual pieces one by one.
However, you have to convince the supplier to collaborate with you. For example, you can tell them that you want to test the product first, but you will place larger orders in the future.
Here's a great YouTube video that explains the best ways to contact Alibaba suppliers and increase your chances of collaboration:
What Are the Differences between AliExpress and Alibaba Dropshipping?
Dropshippers that are just starting their eCommerce store always seem to choose AliExpress for dropshipping.
However, it's good to know that's not the only choice.
Here are the differences between Alibaba and AliExpress dropshipping:
Pricing
Products on Alibaba have better pricing because they're usually sold in bulk from wholesalers or directly from manufacturers. Plus, on Alibaba, you can negotiate the price with suppliers by using the message function.
MOQs
A typical Alibaba seller will usually have an MOQ set in place. That can be 10, 100, 500, or more pieces. However, it's possible to find Chinese suppliers that have a 1-piece MOQ. On AliExpress, you can buy each piece individually.
Ratings
On AliExpress, you'll be able to see the product ratings, so it's easier to see if the product is of high quality or not. On Alibaba, you can only see the rating of the supplier, not the product itself.
Ease of use
Here, AliExpress wins. Since it's a B2C platform, the interaction with dropshippers is much better on AliExpress. AliExpress sellers do not expect you to have a registered company, which means you can order everything as a private person.
Customization
For customized white-label or private label products, there will be a minimum order number anyways. In this regard, Alibaba is better than AliExpress for more reasons. First of all, AliExpress suppliers are not manufacturers. In most cases, they're buying in bulk and reselling it to you for a higher price.
On the other hand, on Alibaba, you can find manufacturers or wholesalers who will agree to customize your products or your packaging.
Payment methods
Since Alibaba is for larger, B2B transactions, it has fewer payment methods: traditional wire transfers, T/T, lines of credit, eChecks, and letters of credit. AliExpress focuses on end-customers, offering more modern and widely-used payment options such as debit or credit card, wire transfer, Western Union, PayPal, etc.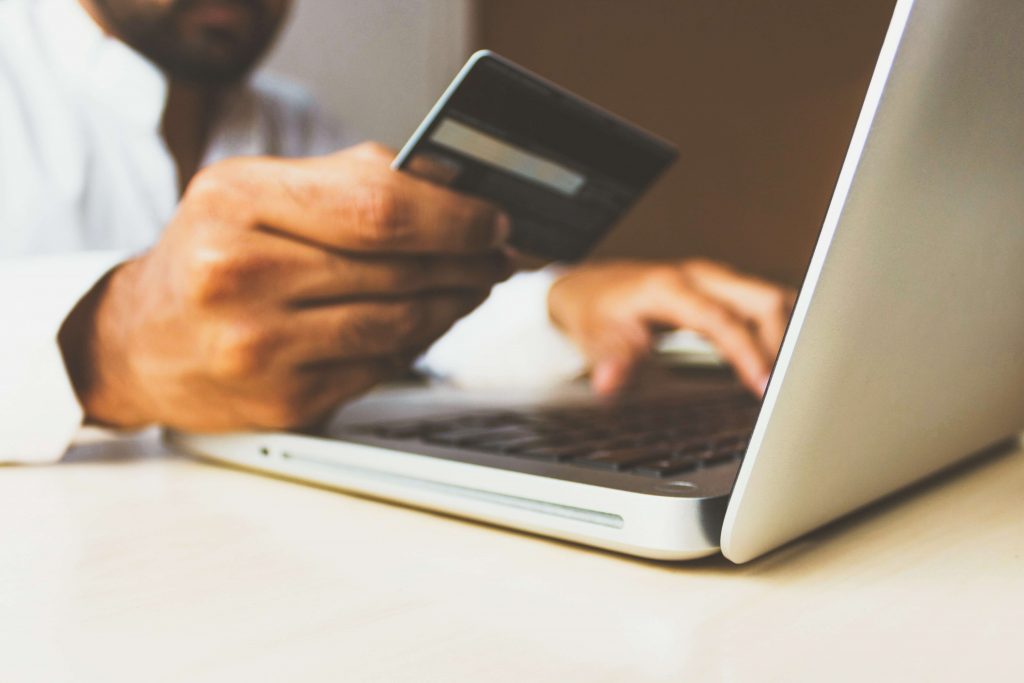 Shipping
You have to calculate your shipping costs precisely to set up a correct profit margin. On both platforms, you'll find two types of suppliers.
Some suppliers offer free shipping but compensate by increasing the product's base price, and others who charge for the shipping.
Is AliExpress Better than Alibaba for Dropshipping?
As we mentioned above, there are pros and cons to both platforms, depending on the dropshipping needs.
If you're new and still haven't tested any products, AliExpress is better for dropshipping ready-to-sell, single products to end customers.
However, if you do have a proven best-selling product and a stable number of daily orders, Alibaba is much better. With Alibaba, you'll get a better price and the possibility to customize the products with your branding.
When using Alibaba for product sourcing, ensure that you either find a supplier that agrees to dropship your products or your own storage space.
Another option is to hire a dropshipping agent with warehouses in China (and preferably, in the USA).
Many dropshipping agents in China offer free inventory storage when you use their product sourcing services, so make sure you consider this possibility.
What Are the Advantages of Alibaba Dropshipping?
Some of the benefits of dropshipping with Alibaba are the following:
Lower prices in bulk;
Better customization opportunities;
Possibility for collaborating directly with manufacturers;
Displayed supplier rating;
Potential for price negotiation;
What Are the Disadvantages of Alibaba Dropshipping?
These are some of the cons when it comes to Alibaba dropshipping:
MOQ (minimum order quantity) set in place;
Fewer payment methods available;
More challenging to find dropshipping services;
Harder to order one piece of a product;
Must order a sample first, since there are no product quality insights;
Requires negotiation skills;
Fewer automation tools for integration with eCommerce stores;
Can a Dropshipping Agent Help Me with Alibaba Dropshipping?
On the Alibaba platform, you can find suppliers who agree to dropship and do the order fulfillment process for you. However, this is rare.
It's more common that you'll have to hire a third-party dropshipping agent with a fulfillment center in China to take care of things for you.
Many drop shipping agents in China work with product sourcing from AliExpress, but not so many from Alibaba.
However, if you plan on using a dropshipping agent for product sourcing, the best is to send them a link to the Alibaba product you need. Then, you can let them do their job and source the products.
Often, dropshipping agents in China will source directly from Taobao or 1688.com instead of Alibaba because prices and MOQ numbers are lower.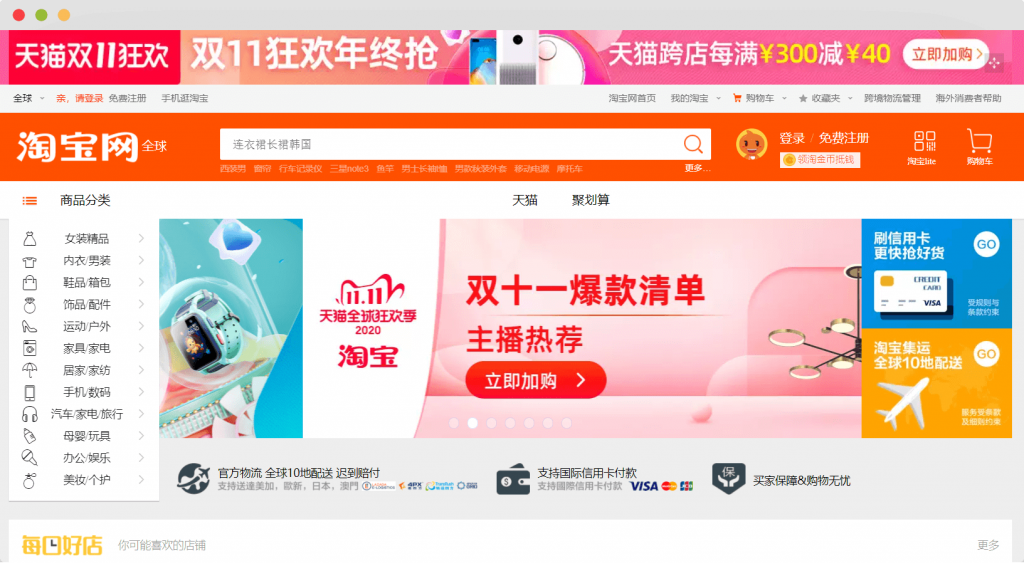 Can I Use Alibaba Dropshipping for My Shopify Online Store?
Of course. Even though most integration tools are for AliExpress product sourcing, some will help you import products from Alibaba sellers.
One of the most well-known tools for Alibaba dropshipping with Shopify is Importify.
If you feel like your options are too limited with Alibaba, you can contact dropshipping agents in China who can source the same products from Taobao or 1688.com.
Can I Use Alibaba Dropshipping for My WooCommerce Store?
It's possible to import products from Alibaba to your WooCommerce store by Importify or other similar tools.
Another option would be to find a way to export the Alibaba products as a .csv file and then import the products in your shop.
Are There Better Alternatives to Alibaba Dropshipping?
If you're a first-time dropshipper, it's better to start with AliExpress since that's the platform meant for dropshipping.
Using AliExpress for dropshipping is much easier and cheaper at the beginning since you won't have any MOQs.
Afterward, when your dropshipping business is stable, you can work directly with a dropshipping agent in China who can source products from Taobao or 1688.com.
These two platforms have by far the lowest unit prices and MOQs, which makes them perfect for any dropshipping business.
What Tools to Use for Automating Alibaba Dropshipping?
A considerable drawback of dropshipping with Alibaba is the lack of tools to automate your online store's integration.
Importify is a tool that can help you import products from Alibaba to your store, but the list is pretty short.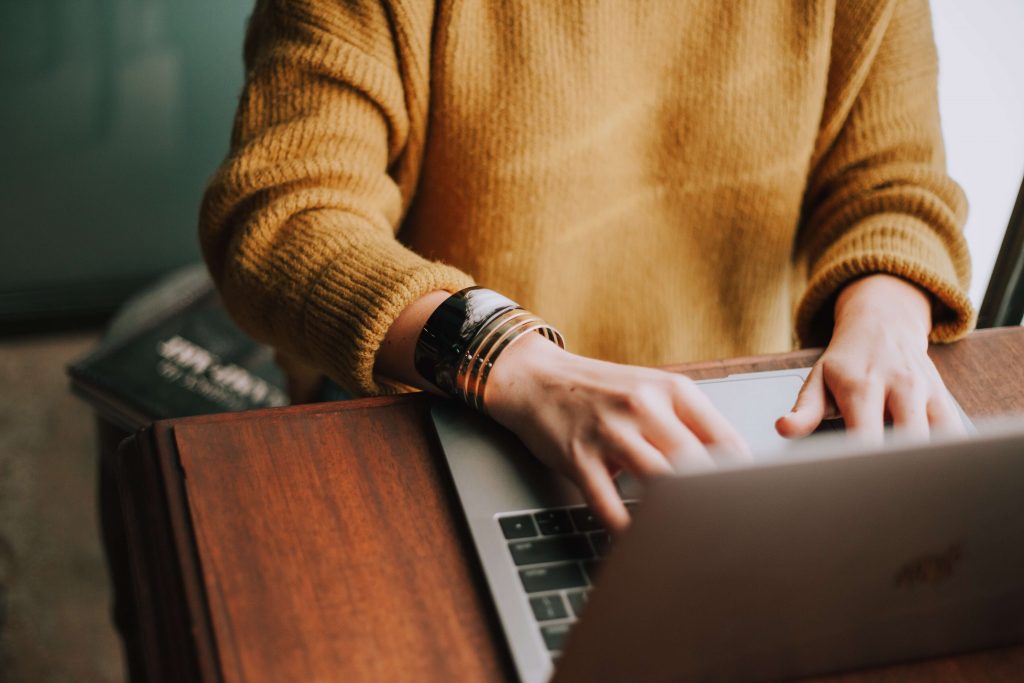 Take this into consideration before you commit to Alibaba dropshipping – automated dropshipping is hard to achieve with Alibaba.
Due to this lack of automation tools, you'll have to manually do many of the processes if you decide on Alibaba dropshipping.
How to Find Good Alibaba Dropshipping Suppliers?
On Alibaba, you can switch your search bar to look either for products or suppliers.
For this purpose, you should leave it to search for suppliers, not products. So, with the search bar set on suppliers, type the product you need.
In your search results, you'll now have multiple suppliers for the product you need. You'll be able to see several things:
Main products of that supplier;
Country/region of the supplier;
Total revenue of the seller/company;
Top 3 markets where the supplier sells their products;
Number of transactions in the last six months;
Transaction value in the previous six months;
The response rate of the supplier;
It would be best to look for suppliers who have a high response rate and a large number of transactions.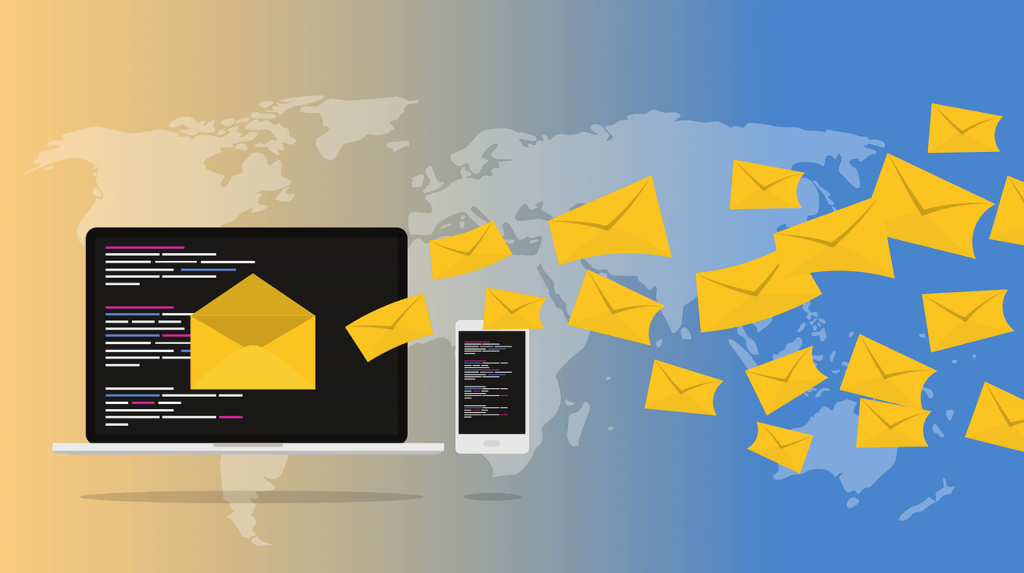 Besides the specifications mentioned above, there are three other things to notice:
Trade Assurance
Verified Supplier
Gold Supplier
You'll notice an option to filter and search only for verified suppliers or suppliers with trade insurance. What do these things mean?
When you see the badge Trade Assurance on a client's listing, it's a guarantee that protects you if the supplier doesn't ship the products on time or the products are not with the needed quality.
However, estimating if a product is of high quality or not can be a pretty individual opinion. For this reason, Alibaba will ask to see if you gave proper specifications of the product to the seller.
You're only protected if you specifically asked for a type of product but got something different.
If you see a Verified Supplier badge on your supplier's listing, that's perfect! That means that the company has gone through a third-party on-site inspection. You should try to look for this type of seller since they're the most reliable.
And finally, the badge Gold Supplier is a premium membership for which the suppliers pay. As such, it doesn't mean much to you since it doesn't prove anything.
Is There a Minimum Order Quantity for Dropshipping with Alibaba?
Usually, yes. Alibaba is a B2B platform, and as such, they initially created it for wholesale only.
Nowadays, it's possible to find suppliers that don't have a MOQ or agree to sell one piece of a unit. However, you need to show them and convince them that it's worth working with you.
How to Contact Suppliers for Dropshipping on Alibaba?
The message function on Alibaba gives you the possibility to contact suppliers and get all the info you need.
Usually, you'll need to ask them things such as:
What's the production time of a unit?
What's the base price per unit?
Is it possible to order a sample and ship it?
What are the shipping costs?
What are the delivery times?
What's the number of minimum orders (MOQ)?
Do you have discounts on bulk orders?
What's the guarantee and the refund policy?
Make sure that your message is short, concise, clear, and to the point.
Another critical point is the product specifications. Ensure that you're giving your supplier the correct details for the product you expect to get.
So, don't be afraid to send specs such as product material, thickness, color code, measurements, etc.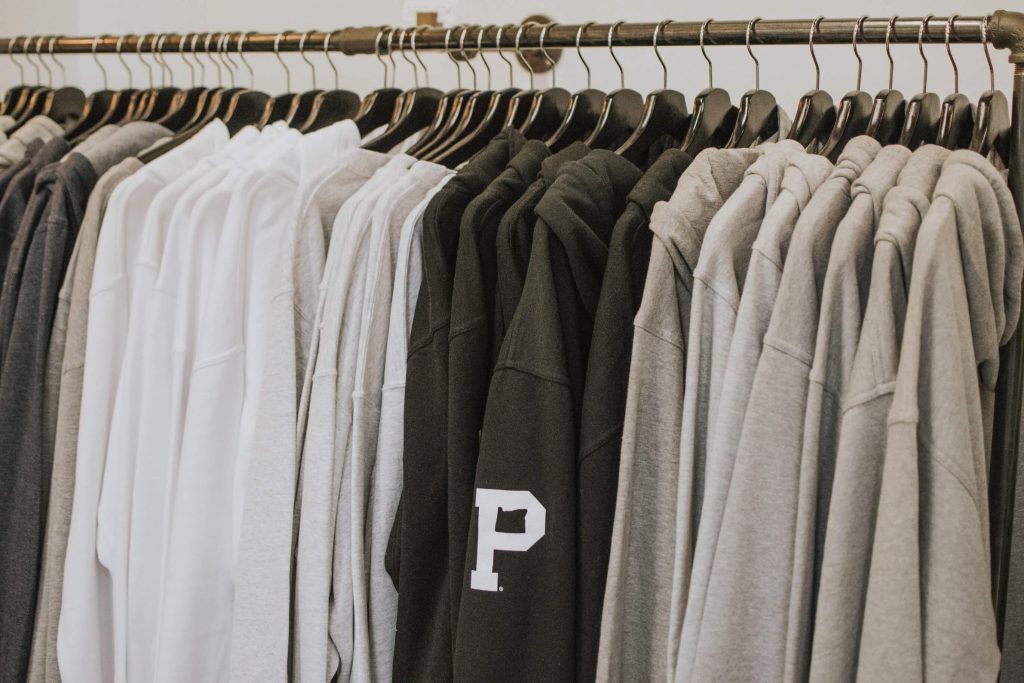 Is Dropshipping from 1688 and Taobao Better than Alibaba Dropshipping?
Generally speaking, 1688 and Taobao offer much cheaper products and have a lower MOQ. So, then why aren't more dropshippers using them?
Here's the trick – both websites are in Chinese! That makes the language barrier a real problem. And even if you find a plugin that translates the website for you, the suppliers listed on these websites will usually speak Chinese.
For this reason, once you have a stable number of daily orders, it's best to work with a dropshipping agent in China.
If you work on Shopify or WooCommerce, NicheDropshipping can help you source products from 1688 or Taobao, since their app integrates with Shopify.
On the other hand, if you want to dropship to the Amazon FBA warehouses, you can get in touch with NicheSources.
In Conclusion
As you can see, Alibaba dropshipping is possible but probably not suitable for everyone.
If you're new in the eCommerce business, it's better to start dropshipping with AliExpress until you have a proven best-selling product.
However, once you reach some stability and wish to scale and order in bulk, Alibaba is definitely a great option!
If you feel that Alibaba dropshipping is not the right choice for you, you're welcome to get in touch with us. We can source the same products from Taobao or 1688, where they have a lower MOQ and even cheaper product prices!