Streamline Your Business with Our Automated Dropshipping Service
Automate your dropshipping store, and profit like a pro.
How We Help Automate Your Dropshipping Business?
Work Smarter, Not Harder
Posting Sourcing Requests
Post a product sourcing request and let our sourcing team do the work for you. We'll compare suppliers based on your target price and quantity, and give you a free quote with product details.
Connecting Products
You can connect the products from your store with ours to get prepared for order syncing. It requires no more than several clicks.
Listing Products
Want to import our products to your e-commerce store? You can get the products listed in seconds. You can even enjoy bulk listing for your Shopify store.
Syncing Orders
Managing your orders and getting them ready for payment no longer take tons of your time. With one click, orders are synced.
Uploading CSV Orders
It's also possible to upload orders manually. For platforms not integrated with ours, you can upload orders with our Excel template.
Monitoring & Tracking Orders
We display order status on your dashboard, telling you how your orders are being processed – from purchase to shipment. Tracking numbers will sync to your store. You're in control of your orders.
Why Use NicheDropshipping's Automated Dropshipping Service?
More Sales
The more time we save you, the more time you can focus on marketing and making more sales.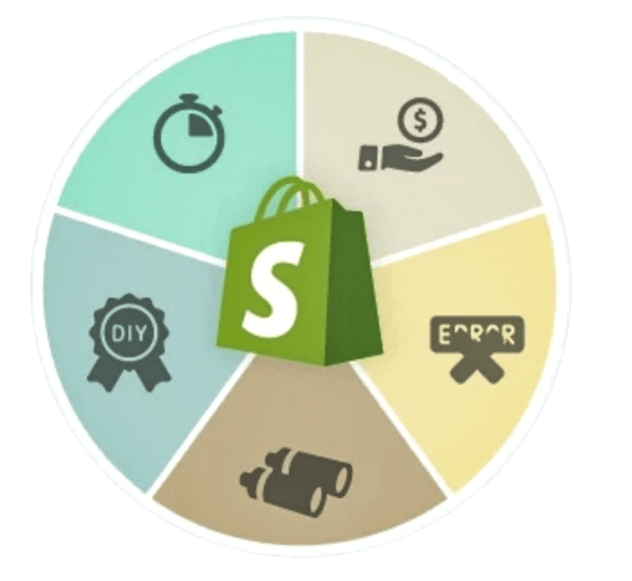 Automatic Integration with Shopify
Do you support CSV dropshipping?
Yes, we do, but more than that, we have fully automatic integration with Shopify which allows you to streamline your workflow, manage, and control tons of your orders in just a few clicks.
Compared with CSV dropshiping, our app helps you:
Saves tons of time and money, which means you can be more focused on your business and on marketing the products to make more sales;
Reduces order errors and reminds you of the duplicated orders, which means it helps you to control all orders and avoid repeated payments to save your costs;
And it's totally free of charge. Just click the below "Yes I need an agent to support me!" button, and fill out your information, our customer support will assign you a professional sourcing agent from our company to support you all the way from product sourcing to order fulfillment.
MORE SERVICES
How We Make Dropshipping Easy for You
Explore our one-stop on-demand dropshipping solution that is specifically designed for ready-to-scale dropshippers.
Automated Dropshipping: The Ultimate FAQ Guide
A detailed article on ways to achieve automated dropshipping. Check out the solutions to automate your online store on Shopify and various platforms.
This is a detailed FAQ guide on automated dropshipping.
In this guide, you will have every information that you need to automate your dropshipping stores.
We have tried our best to answer every question that relates to automated dropshipping. Make sure you read this FAQ guide till the end so that you don't miss out on any point.
What Is Automated Dropshipping?
An automated dropshipping is the process of automating the steps involved in the whole process of dropshipping from start to end.
In other words, the more you stop relying on manual operations, the more your dropshipping store will move towards automation.
As a dropshipper, freeing up yourself from the daily tasks of dropshipping will give you mental peace and motivation to excel more.
As a matter of fact, it is currently not possible to fully automate your dropshipping store. But there are many smart ways that you can adopt to automate a major workload of your store.
We will discuss all the important ways to automate your store in the coming sections of this article.
Why Should You Have Automated Dropshipping?
Since the evolution of technology, mankind has been finding ways to reduce workload with the help of software and applications. This automation has been abruptly followed in the online field.
Shopify and Woocommerce are great examples in this regard. Both of these platforms reduce much of the fatigue involved in running a dropshipping store.
As a dropshipper, you must have used a few Shopify apps or Woocommerce plugins to ease out the process of dropshipping. All of those apps and plugins are elements of automating your store.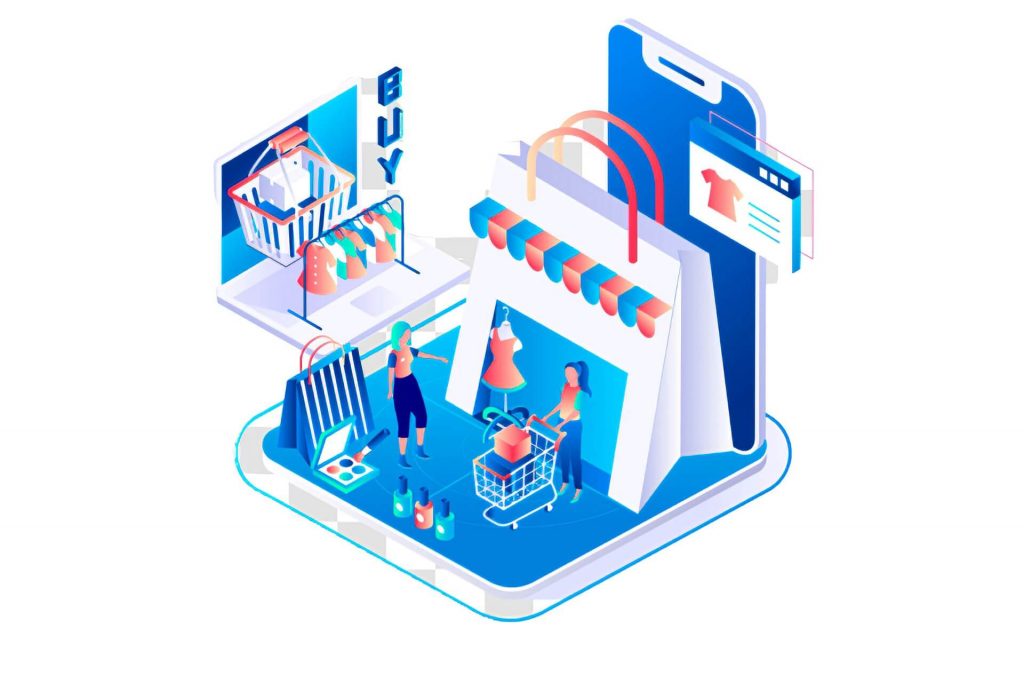 Automated dropshipping comes with many personal and professional benefits. We have summarized a few of them for your consideration.
To Increase Your Business
Dropshipping trends are like thunderbolts. The new products come and go with a snap.
So, you need to stay connected with the daily updates to keep up your pace with the twists and turns of dropshipping.
If you continue to run a dropshipping store that relies more on manual operations, you are prone to lose opportunities in e-commerce.
A lost opportunity is a lost sale and a lost business in dropshipping. As a dropshipper, you don't want to lose a single sale ever!
To Focus More on Important Tasks
Doing petty tasks divides your focus. Stop wasting time in performing clerical tasks and let your dropshipping genius live up to its standard.
If you are an individual or a small team running an online store, you would have to be involved in every step that dropshipping demands.
This over engagement shifts your focus from more important things to less important tasks. So, you need to adopt automation techniques to stay focused on your business.
To Reduce Fatigue
Think of yourself having a cup of coffee in comparison to updating your inventory at the end of the day. As a human being, your body needs rest to get recharged for more work. Stop doing what technology can do for you.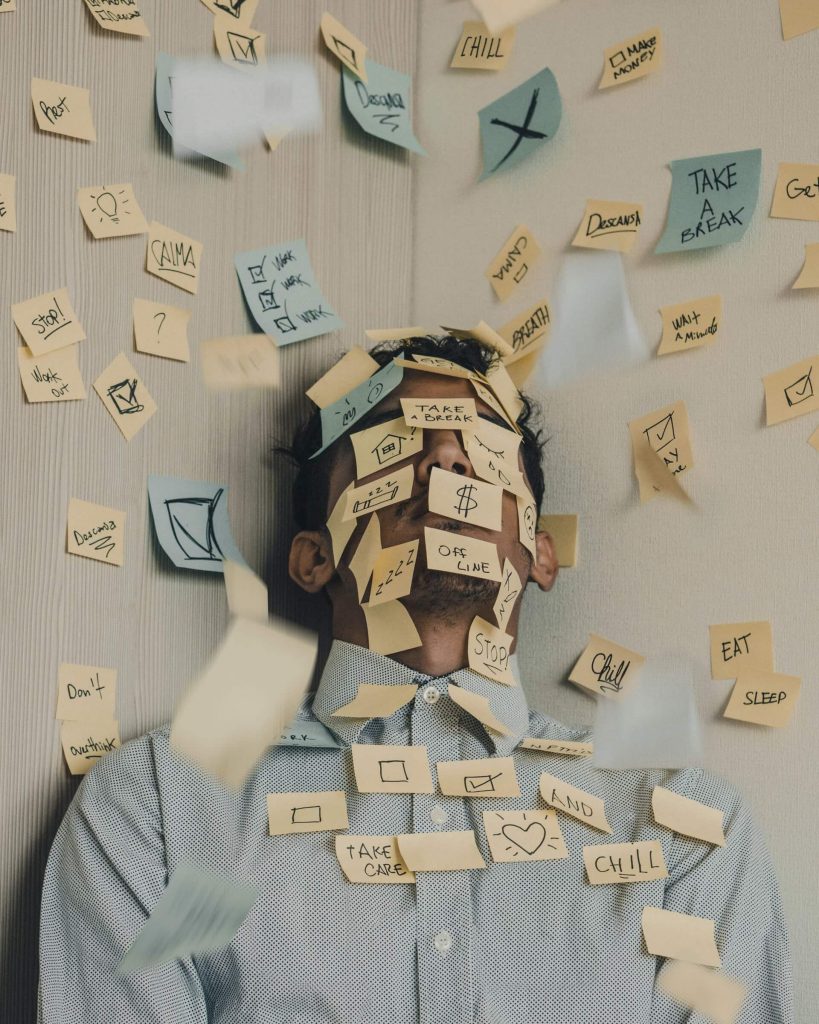 Automating your store would bring you peace of mind, relaxation, and energy to strike back and forth with more power. Only this can keep fun and energy intact in your business.
To Reduce the Chances of Human Error
"To err is human". The more you rely on manual operations in your business, the more chances of errors will remain.
Machines and software don't make mistakes. Using software and automation techniques will keep your store error-free.
Additionally, lesser supervision will be required from your side in case of using automated techniques.
Hard Work VS Smart Work
Dropshippers are smart. Although they are hard-working too, there must always be an element of smartness in your hard work.
Adopting tools and techniques to benefit your business is the art of intelligence. Put your energies in doing your work smartly and you'll inch closer to success.
The Way of the Future
Automation is the way of the future. The ones who cope up with the latest developments will survive in the coming age.
The digital world shows the practical demonstration of "the survival of the fittest". Be smart in using technology if you want your business to be relevant in the future.
To Maintain a Work-Life Balance
Business is obviously not everything in your life. You have family, friends, and a social circle too. Probably, you are running the dropshipping business for the betterment of your loved ones.
Your business will be of no use if you have no time for your family. Automating your store will give you more chances to spend quality time with your loved ones.
Even if you prefer business over your family, you still need time for yourself. Just for a plain example, sleeping for 8 hours is one of the finest investments in your business.
Spare as much time as you can by automating your store because time is money.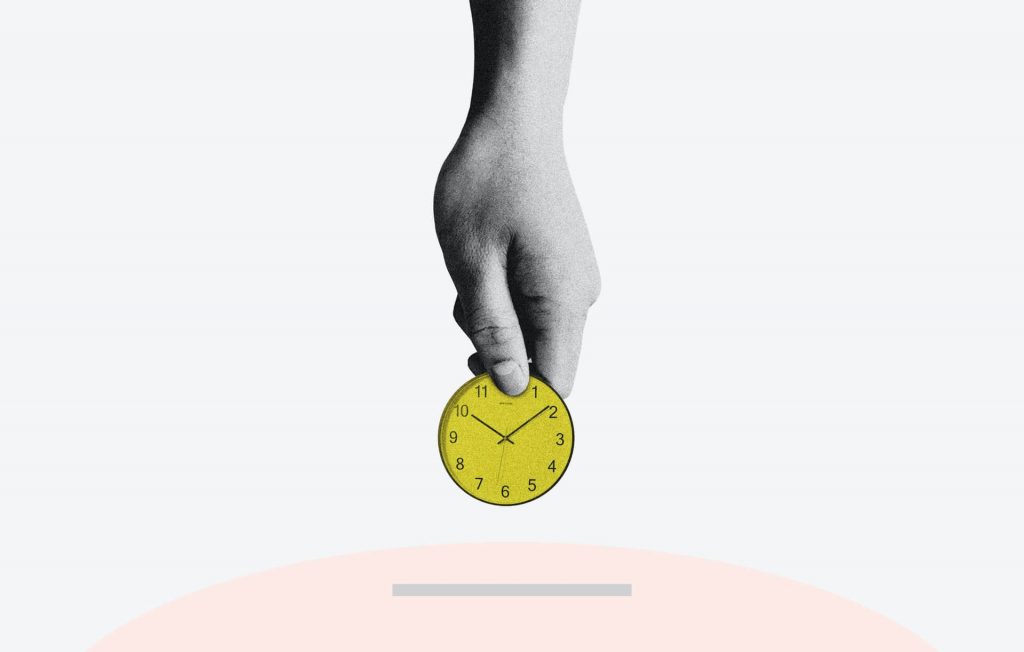 How Do I Set Up Automated Dropshipping?
There are many ways to set up automated dropshipping. With the advancement in technology, newer ways have been introduced that make your work much easier.
Let us discuss how you can set up your automated dropshipping store.
In a broader spectrum, the following two ways can automate a dropshipping store to a much extent.
Software
There are many software solutions available in the online field that can assist you in making your business hassle-free.
The software can be in any form. It can be an application on Shopify or a plugin on Woocommerce.
It can also be just a smartphone application for making a video advertisement from your product photos or a website that offers to make logos out of your creative ideas.
You must consider using software that can save your time and money in the long run.
We have mentioned some of the crucial tasks related to the e-commerce businesses that can be automated by the use of software.
Product Research
Product research or product sourcing is one of the most critical steps in dropshipping. There are software and web services that allow you to research products with more ease.
Instead of carrying out manual research of products that can take hours, you can rely on these software and web services to research hot selling products that are in demand.
Product Import
Another great software that reduces much hassle for dropshippers is a software that imports products directly from the source website to your store along with the product data.
This can be a Shopify application, a Woocommerce plugin, or a Google Chrome extension.
Instead of uploading products manually, these software choices help you import products along with product information including product pictures and product specifications, etc.
You can keep the product data the same or you can tweak with it to make it more compelling. That is up to you.
Order Management
Another hectic task in dropshipping is order management. It gets more frustrating when you are lucky enough to receive daily orders from many customers.
There are software programs that help you manage your orders. A typical order management software will be synchronized with your e-commerce store and starts automatically updating the orders from your store to the order fulfillment company.
It will have access to the orders section of your online store. So, when you receive orders on any e-commerce platform, this software will take the details and start managing your orders itself for faster delivery.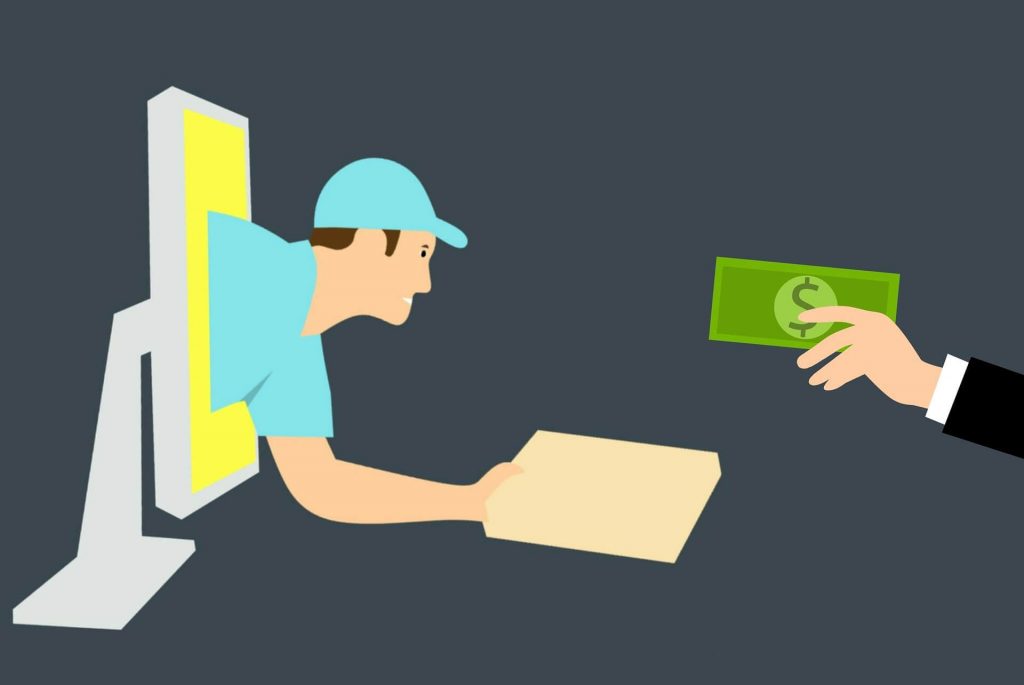 This reduces your time and effort to manage your orders.
Order Tracking
Another great software is meant for order tracking services. This helps your customers track their orders without bothering you or your customer support.
Inventory Management
This software helps you manage your inventory and keeps the information on your store updated at all times.
Inventory management software has to be synced with your store so that it displays the correct information to you and your customers.
Fun Fact: When you see an item as "out of stock" on an online store, this is because of the software that keeps the status updated with inventory and stock situation of your items.
There are many other software options in addition to the type of software mentioned above that are helpful in automating your store.
Services
Another aspect of automating your store is to use the services of individuals to do the tasks on your behalf.
There are many freelancing services that are offered by different individuals in different parts of the world. These freelancers are knowledgeable and experienced in their tasks. They are also called virtual assistants (VA) in the online field.
In fact, it is not wise to do everything on your own. A good business shares responsibilities. Most successful dropshippers shake hands with virtual assistants to share certain tasks.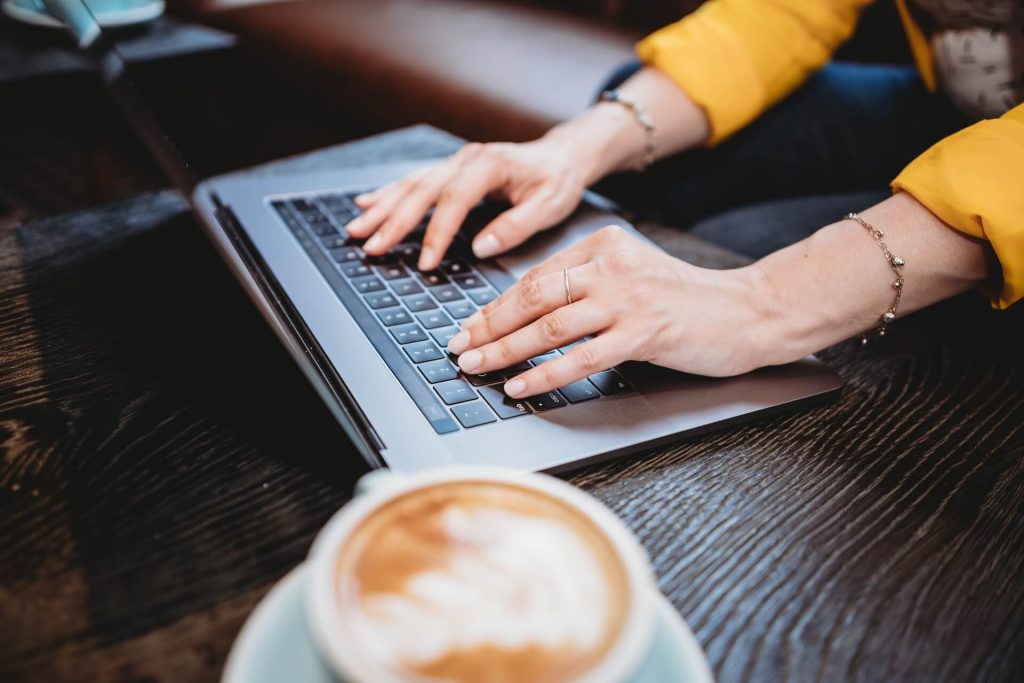 Fun Fact: Hiring freelancers or virtual assistants is one of the most common things in the ecom world. Most of the customer care services offered by online stores are provided by freelancers.
What Are the Steps Involved in Automated Dropshipping?
It depends on how much you want to automate your store. Store owners generally sublet specific tasks to others while keeping the most important sections of their stores to themselves.
But we suppose that you run a dropshipping store and want to completely automate your store with whatever options are available in the market.
Keeping the steps and process simple, you would have to go through the following steps to automate your dropshipping store.
Hire VA to research and upload products to your store. You can also use software for this purpose.
Take services of a marketing specialist for advertisements and promotion of your store and product to different sales channels.
Use order management software and integrate it with order fulfillment service.
Hire VA for customer service or use order fulfillment services for the same.
The above-mentioned steps have been summarized to their best to give you an idea of automating your store.
What Is the Best Dropshipping Service?
If you have certain numbers of daily orders, then it is highly recommended that you use the services of a fulfillment center to ease out your workload.
NicheDropshipping is the best dropshipping service that takes the lead in comparison to services offered by sites like AliExpress.
Consider having a dropshipping service that helps you with almost everything from sourcing products to customer care just with a matter of a few clicks.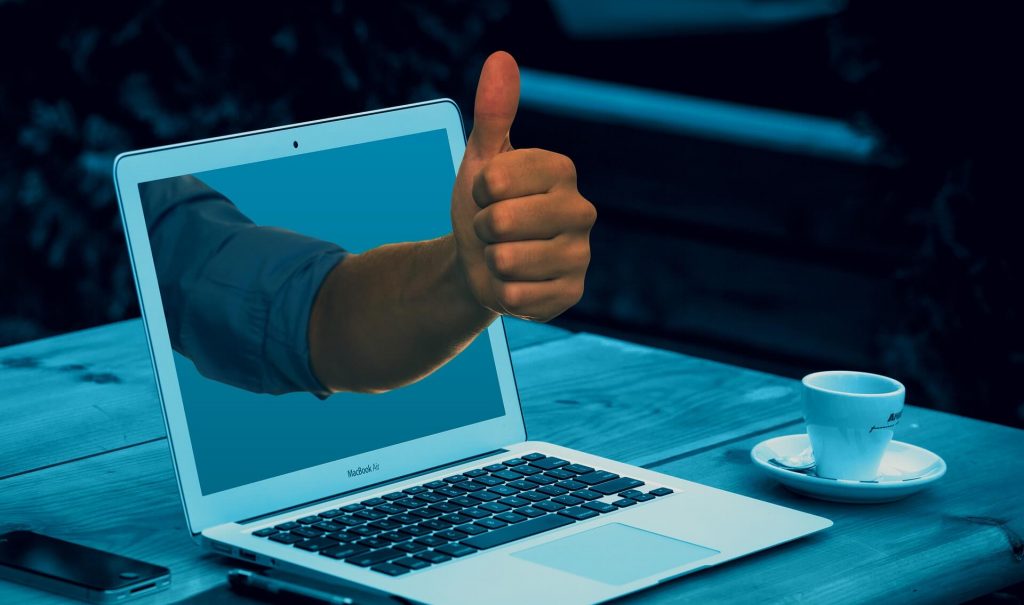 Now you can stop investing time in sourcing the best quality products at the cheapest prices because NicheDropshipping is there to help you in this regard.
Fun Fact: Do you face difficulties in communicating with dropshipping suppliers in China? NicheDropshipping has got your back.
You can rely on their agents and they will find the best products for you after communicating with multiple suppliers in China.
No matter which platform you have developed your store on, NicheDropshipping can be integrated with your store for hassle-free operations.
The exciting features of NicheDropshipping have been listed below.
Free integration with Shopify, Woocommerce, and other popular platforms.
Also beneficial for Amazon FBA.
Provides the benefit of sourcing products from sites like1688 and Taobao.
Making professional videos or photos of your products on request.
Excellent order fulfillment services.
Customized packaging, labeling, and branding for a better brand image.
Easy order tracking services.
Your business' secrecy is carefully maintained.
Fastest shipping options from US warehouses.
These are only a few of the benefits that you can enjoy with NicheDropshipping. You will realize the ease of your business when you use these services yourself.
What Is the Best Dropshipping Software?
In order to find out the best dropshipping software, you have to decide what parts of dropshipping you want the software to take over.
While using one of the best dropshipping agent services, you can further automate the dropshipping process by installing the apps or plugins to automate the daily processes like product sourcing, order fulfillment, and inventory management, etc.
For example, if you are running your store on Shopify, you can integrate your dropshipping store with NicheDropshipping by installing an app called CJDropshipping.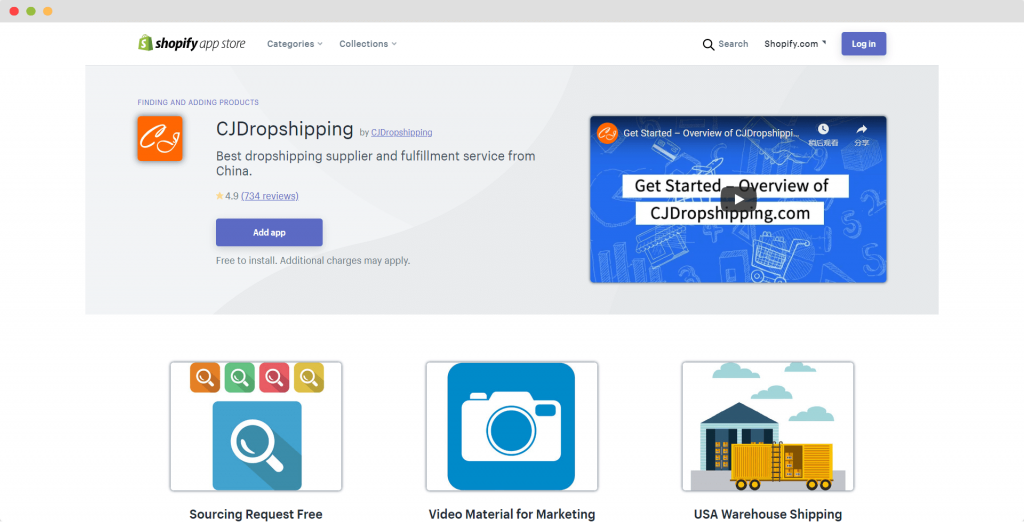 Here are the top 3 benefits of linking your store to NicheDropshipping with CJDropshipping app on Shopify.
Smart import of your products in a few clicks.
Automatic synchronization of orders and tracking numbers.
CSV and Excel files for bulk orders accepted.
Does Automated Dropshipping Store Work?
Yes. As said earlier, automated dropshipping stores are the way of the future. In fact, the game of dropshipping automation has already begun.
Dropshippers have already started relying on automation techniques. That is the reason dropshipping automation services like NicheDropshipping have evolved to cater to the needs of excelling and struggling dropshippers.
As dropshipping is getting more competitive day by day, the use of automation has almost become inevitable.
In other words, you can say that the time is near when only automated dropshipping stores will be able to survive in the world of e-commerce.
How Do You Automate Order Fulfillment on Shopify?
You can automate order fulfillment on Shopify by installing an order fulfillment app from Shopify App Store.
One of the most reliable Shopify apps for automatic order fulfillment is CJDropshipping. With this app, you can add products from sites like 1688 and Taobao.
You just have to install this app on your Shopify store and everything else will be self-explanatory. You just have to connect the products, pay for the orders, and leave the process of order fulfillment to their workers.
Your orders will be delivered to your customers in no time.Get Started – Overview of CJDropshipping.com
How To Automate Your AliExpress Dropshipping Business?
As a wide majority of dropshippers still use AliExpress as their source site, it is good news for them that they can also automate their business.
As an AliExpress dropshipper, you can use the following ways to automate your store. The automation options have been reproduced below for your better understanding.
Use software and extensions to import products with their details directly from AliExpress to your store.
Use an extension for importing reviews from AliExpress to your store.
Use services from expert companies like NicheDropshipping for help with sourcing and order fulfillment.
Hire VAs to do tasks like entries, customer queries, and store coordination, etc.
Fun Fact: Most dropshippers only know about AliExpress. With NicheDropshipping, you can also have special rates lower than AliExpress for the same products.
How to Automate WooCommerce Dropshipping?
Just like the app on Shopify, you can also find the plugins on Woocommerce. These plugins help you automate your dropshipping business.
Again, it is up to you what parts of your store you want to automate on WooCommerce. Install the plugins to improve the overall functionality of your WooCommerce dropshipping store.
You can synchronize your WooCommerce store with NicheDropshipping and dropship products directly from Chinese suppliers.
Final Words
We hope this FAQ article would have been of great help for struggling and established dropshippers. We have tried our best to cover everything that relates to automated dropshipping.
If you have any questions or doubts regarding dropshipping automation, feel free to send us a message and we will get back to you for sure.
Want to get the manufacturer's best price from China? And fulfill your orders to your customers in the most prompt way?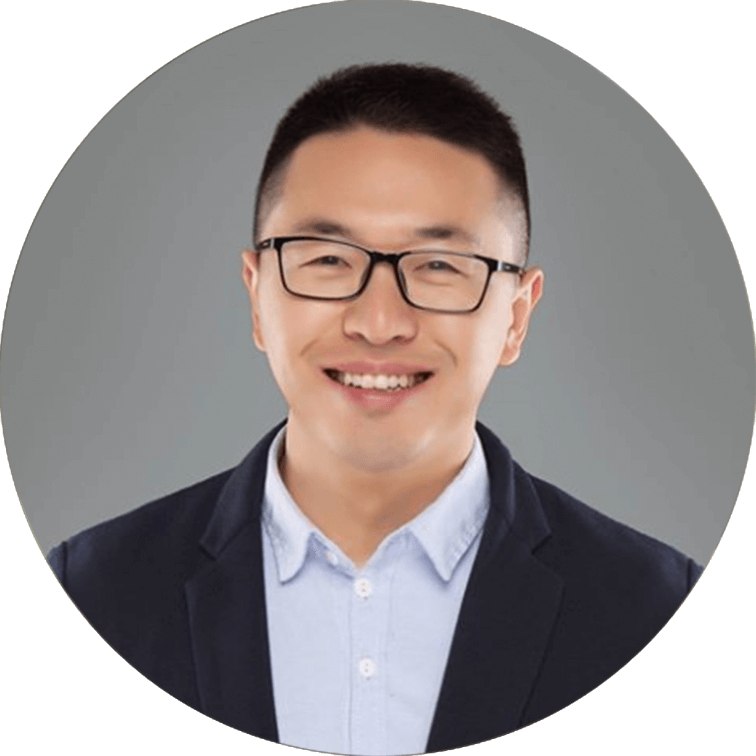 Hey, I'm Stanley Nieh. My team & I are determined to help ready-to-scale dropshippers grow their business rapidly to the next level. My only question is, will it be yours?