Your Best Sourcing Agent in China
As your expert in product sourcing, we find direct factories, and source high-quality products with better prices to grow your business.
Who Is Our Product Sourcing Service for?
We are a sourcing agent-based fulfillment center. We offer tailor-made services for Shopify sellers, Amazon FBA sellers, and small importers.
What We Do to Fast Grow Your Business
NicheDropshipping is not only a sourcing agent, but more importantly, we are your long-term partner in China. We help you to grow your business in the modern ecommerce scenario, thereby growing ours.
Product Sourcing Agent (FREE)
Most of China drop shipping company or sourcing agent will charge upfront fee before using their product sourcing agent service, even if they did a bad job, they are still get paid. But this will never happen when you are working with nichedropshipping, we have a professional sourcing agent team of 15 people, and this will make us have the ability to help you.
As you may know that there are many AliExpress sellers they buy also from factory and resell on AliExpress, which means you are probably overcharged when buying from AliExpress sellers. We have more than 3,000 operated factories across the whole China in our database, covering more than 20 different product categories, we can help you find the best possible price from direct factory to help you INCREASE YOUR MARGIN, and you will get sourcing result on the SAME DAY or WITHIN 2 WORKING DAY.
If you have an existing supplier, your assigned sourcing agent from our company can help you find even BETTER PRICES or BETTER QUALITY.
No credit card required, no any upfront fee to be paid to use our free product sourcing agent service. After registration, you will be able to check all the quotations in the SKU List in your Account/Dashboard, it will enable you to work easily to see the product price, shipping cost to different countries with different shipping options.
Just click the below "Yes I need an agent to support me!" button, and fill out your information, and our customer support will assign you a professional sourcing agent from our company to support you all the way from product sourcing to order fulfillment.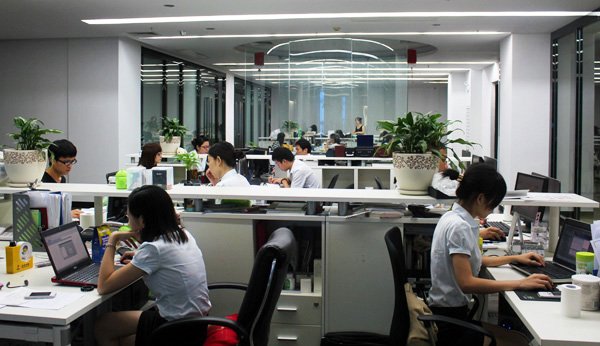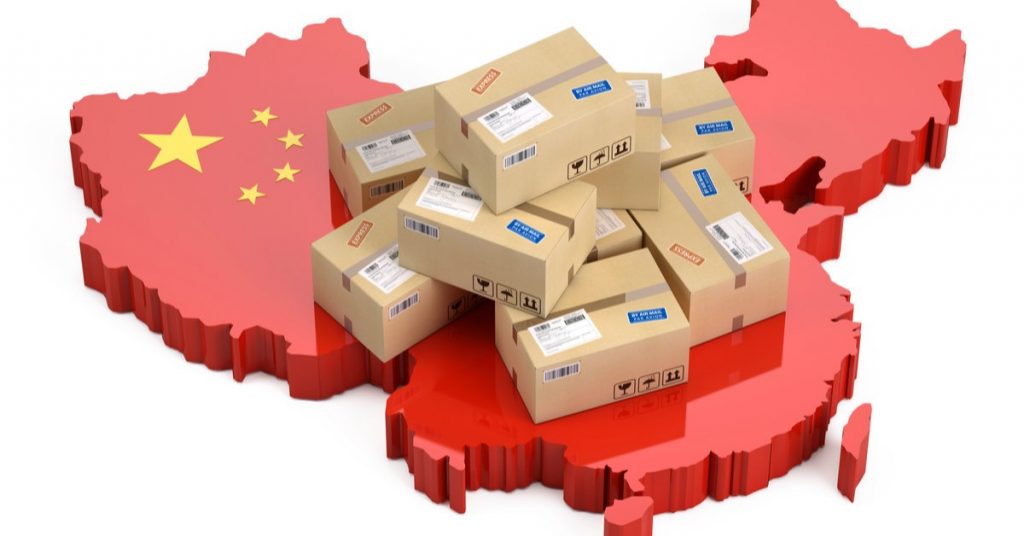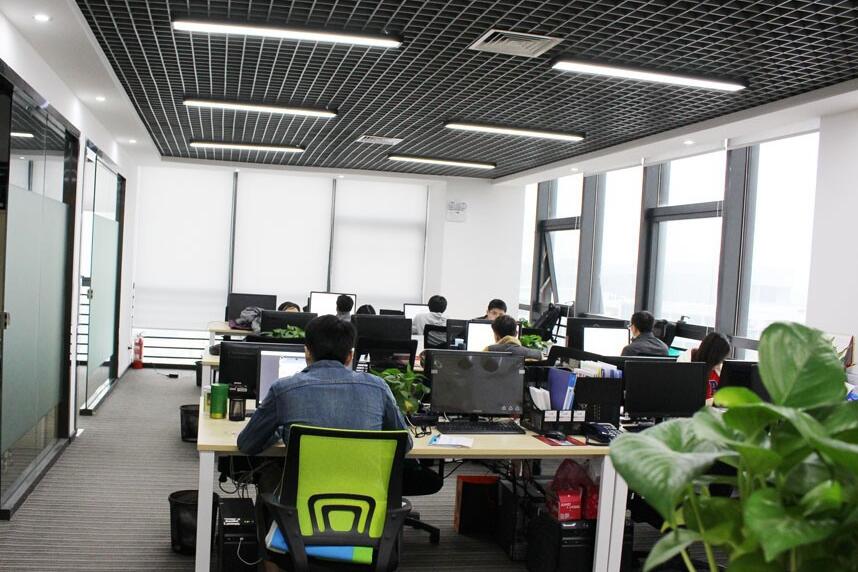 MORE SERVICES
How We Make Dropshipping Easy for You
Explore our one-stop on-demand dropshipping solution that is specifically designed for ready-to-scale dropshippers.
Product Sourcing: The Ultimate FAQ Guide
The ultimate product sourcing FAQ guide to grow your dropshipping business and source the best eCommerce products. Find your product sourcing agent today!
Product sourcing is one of the first steps to settle in any dropshipping or eCommerce business. In this ultimate FAQ guide, you'll learn everything there is to know about the process of product sourcing so that you can find the best solution for your online store. Whether you're new in the dropshipping business or you've been in it for a while but still find product sourcing challenging – this guide is what you need! So, let's get going!
What Is Product Sourcing?
In the dropshipping and eCommerce business, product sourcing refers to the entire process of finding (or 'sourcing') products to sell in your online store. This whole process of locating suppliers or manufacturers, contacting them, asking them for the quality of the products, negotiating a price, and so on, is called product sourcing.
What Is a Product Sourcing Agent?
A product sourcing agent can be a person or a company that works on your behalf by sourcing (finding) the type of products you need. These agents will usually source the products from suppliers located in the country where they live or are physically present.
What Does a Product Sourcing Agent Do?
A product sourcing agent's primary job entails doing product research, finding suppliers, manufacturers, or wholesalers to source the products you need. They will be responsible for finding the best price vs. quality ratio and ensuring that they meet the required quality criteria. The day-to-day tasks of a product sourcing agent include: researching suppliers, getting in touch with them, negotiating prices, inspecting the quality of products, arranging storage and shipping, fulfilling orders, etc.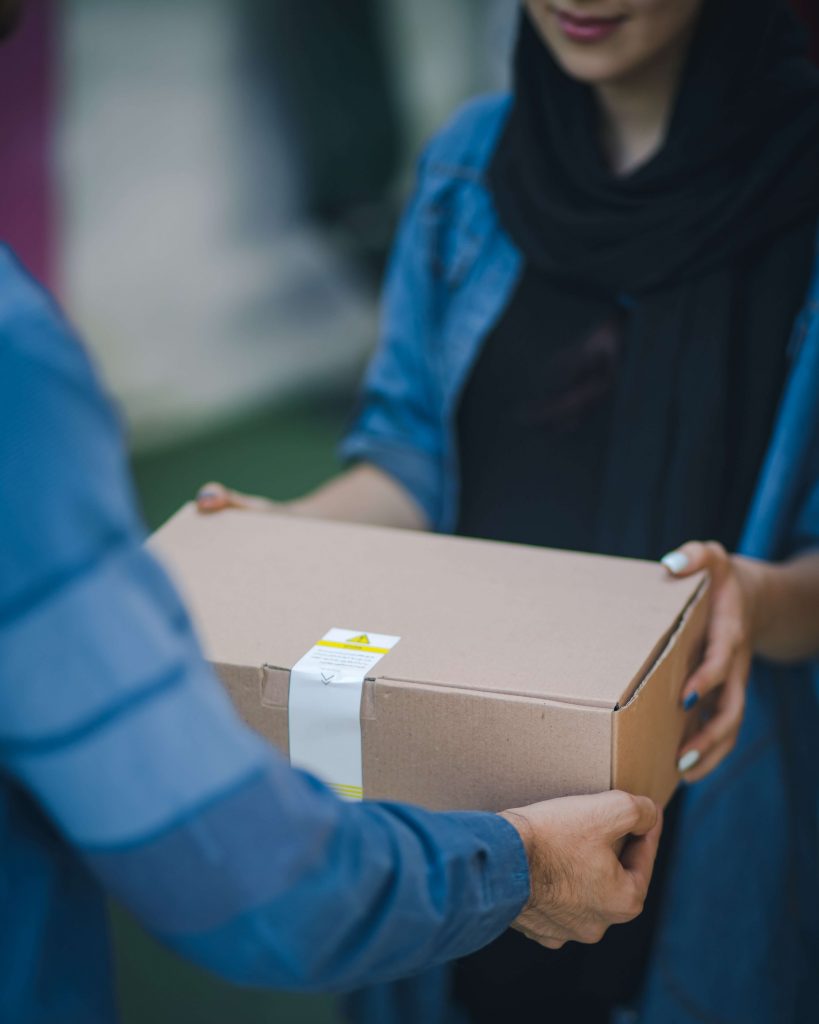 How to Find a Good Product Sourcing Agent?
Finding the right product sourcing agent can be tricky at first, especially if you're dropshipping from a country that's not native to you and where you don't know the market well. Ask yourself the following questions:
Does the product sourcing agent have a license to do this business?
Do they offer sourcing only or a full dropshipping service (storage, quality control, packaging, order fulfillment, logistics, etc.)?
Is the product sourcing agent geographically close to your suppliers, and do they speak the same language?
Do they have a large network of suppliers?
Have they been sourcing products in your dropshipping niches before?
Are they transparent upfront for the costs and prices?
Do they have a warehouse in different locations, especially in the USA?
Do they offer private labeling?
Furthermore, try to verify all information given by checking Google or asking the product sourcing agent for references that you can contact.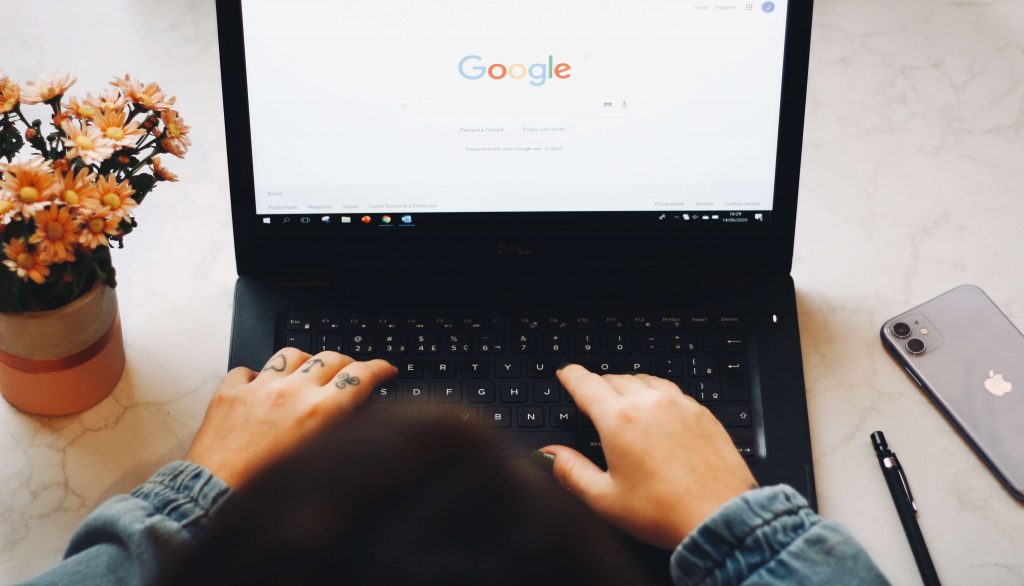 Why Work With a Product Sourcing Agent?
Having a product sourcing agent, especially when trying to source overseas products is necessary for any dropshipping business. Here's how you can benefit from having a sourcing agent:
They are located in the home country of the supplier;
They can identify new and suitable suppliers;
They can oversee the production and ensure product quality;
You save valuable time and money;
It's their responsibility to ensure the supplier is not a scam;
Many product sourcing agents offer a full dropshipping service, including storage, packaging, delivery, etc.
Timely fulfilled orders and excellent customer support;
Product sourcing agents often provide a fully automated process as well as integrations with your online store;
A greater supplier/manufacturer choice;
What Is a Product Sourcing Company?
Much like a product sourcing agent, a product sourcing company is responsible for the same types of tasks. Usually, a product sourcing company would have several product sourcing agents working in it. For safety purposes, you should always aim to work with a sourcing agent that's part of a sourcing company and has a legal entity behind them. Many product sourcing agents work privately, as freelancers. However, it can be challenging to determine their authenticity when they're located halfway around the world.
How to Find the Best Product Sourcing Company Online?
All trustworthy product sourcing companies will have these three things in common:
They will have a presence and can source from China (since production is much cheaper there);
They will have a warehouse in the USA (even though shipping from the USA to the USA can be a bit more pricey, it will definitely be much faster);
They will offer a full dropshipping service, not just product sourcing;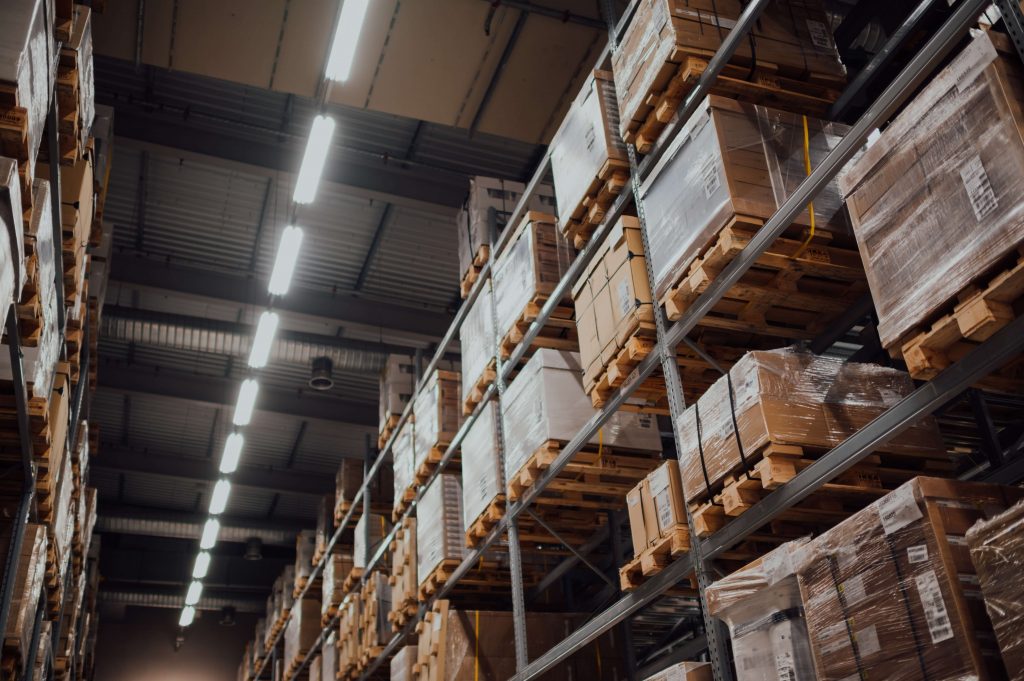 To ensure that you've chosen a legit and good sourcing company instead of a shady one, always do a fair amount of research.
Do a Google search to check how they rank/reviews;
Ask for their company location or address;
Order product samples to see the product quality as well as shipping time and packaging quality;
See if their customer support is functioning;
Read testimonials of happy customers;
What's the Process of Product Sourcing?
You can divide the process of product sourcing into several different stages:
Setting Up Product Specifications
Defining the product specifications in advance will allow you to get a clear understanding of what you need and expect from your supplier. Make sure that you decide on things such as material, dimensions, quality, etc.
Supplier Outreach and Gathering Offers
Once you have the product specs set up, the next thing to do is locate and reach out to potential suppliers.
Comparing Suppliers and Asking for Samples
After gathering offers from several different suppliers, you can start comparing them and choose one that fits you best. Or even better, select multiple. Then, ask them for product samples to make an informed decision.
Choosing a Supplier
Finally, when you have all the needed info, you can go ahead to make an informed decision and choose a supplier. Going through these steps seems pretty straightforward. However, this can be challenging if you're not in the same country as your supplier. Hiring a full-service product sourcing company such as NicheDropshipping is an excellent alternative for dropshipping from China or the USA. With a service like that, you won't have to do any of the above steps. All you have to do is sit back and market your products!
What Are the Different Types of Product Sourcing?
When it comes to finding products you want to sell, there are several ways to do it.
Producing Your Own DIY Products
If you're crafty and have an idea for a unique product, why not use those skills and create something yourself!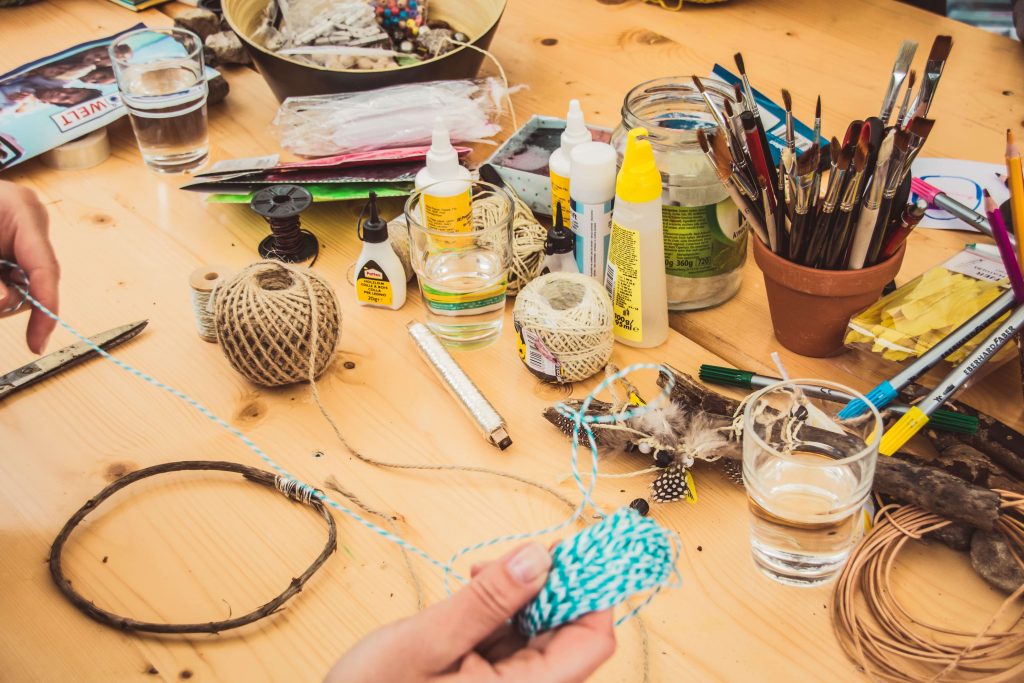 But, be careful of the following aspects:
Enough time and help for the manufacturing process
Space for storage and warehousing
Materials necessary for producing the items
Packaging ideas and materials
Transport and shipping arrangement
Delivery time
Return policy
Future scaling plans vs. capacity
As long as you have the above points settled and you're confident in what you're doing, you're good to go!
Directly From Product Manufacturers / Factories
For anyone located in a country such as China, where production costs are low, product sourcing directly from manufacturers or factories is the perfect solution. Like this, you avoid the middleman and can keep most of the profit for yourself. However, there are certain drawbacks:
You take care of shipping and packaging;
You locate your suppliers;
They might not offer shipping and storage;
Wholesale Product Suppliers (Trading Companies)
Finding wholesale suppliers is yet another option you have for product sourcing. You can find the most well-known wholesale products on Alibaba, Aliexpress, Etsy, Made-in-China, Global Sources, etc.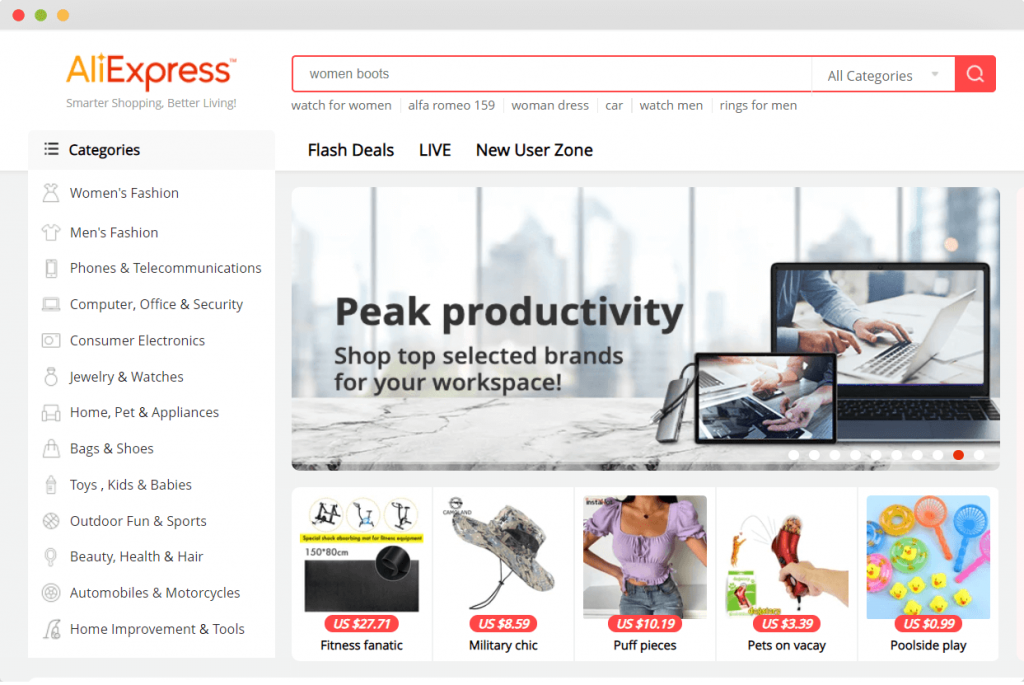 Aliexpress, for example, is a great place to start your dropshipping business as a beginner. However, if you plan to scale and grow your business, you might find the profit margin too low. On top of that, with Aliexpress, you'll have zero control over your branding, quality of products, delivery time, shipping methods, etc.
Hiring a Product Sourcing Agent or Company
And finally, hiring a product sourcing company is probably one of the best options for growing a dropshipping business. That is especially true if you don't live in the same country as manufacturers and suppliers. A product sourcing company, especially one which offers a full dropshipping service for your eCommerce business, will take care of everything for you:
Sourcing the best quality products for the best price;
Offering white label and private label packaging;
Checking product quality;
Storing your products in their warehouses;
Taking care of order fulfillment;
Great customer support;
Integration with your online store;
A fully automated process of product listings;
What Are the Biggest Challenges in Product Sourcing?
Some of the biggest challenges in product sourcing are:
Geographical distance to manufacturers
Language barriers with suppliers
Unprofessional suppliers and sellers
Long processing time for orders
A bad support system
Out of stock products
Low product quality
Lack of warehousing solution
Problems with shipping options
Long delivery times
Lack of branding and brand identity
What Is the Best Country for Product Sourcing?
China is the largest product sourcing country on a global level. Most factories and product manufacturers are in China, so this is your best bet if you have an online store!
Who Are the Leaders in Product Sourcing?
Some of the best and most reliable product sourcing agents and companies nowadays include NicheDropshipping, Jing Sourcing, Imex Sourcing, Dragon Sourcing, NicheSources, BaySource Global, China2West, Asiaction Sourcing, Meeno Group, LINC Sourcing, Foshan Sourcing, Import Dojo, 80/20 Sourcing, LeelineSoucing, NicheSources, etc.
Which Are the Best Product Sourcing Apps or Tools?
Some of the best product sourcing apps out there include Oberlo, CJDropshipping, Printify, Printful, Spocket, Dropified, Dripshipper, etc. Make sure that the product sourcing app you choose integrates with your online store.
What Is Wholesale Product Sourcing?
Wholesale product sourcing is the middle ground between retailers and manufacturers. When you're unable to source your products directly from manufacturers but don't want to pay retail prices – you can buy in bulk from wholesalers.
How to Do Product Sourcing for Shopify?
If you use Shopify to host your online store, you must ensure that you choose a product sourcing service that integrates with it. Some of the best sourcing tools and services for an eCommerce business on Shopify are Oberlo, Printify, Spocket, Syncee, Printful, Shapeways, Modalyst, etc.
Although Shopify offers a 14-day free trial, its monthly price of $29 is affordable for dropshippers everywhere.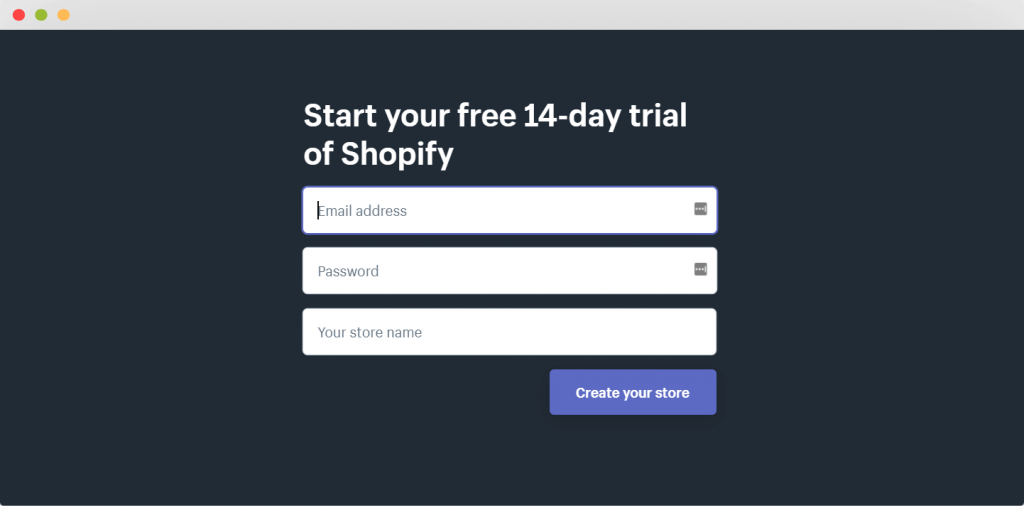 Check out this 'Step-by-Step Shopify Dropshipping in 2022 Guide' for a more in-depth understanding.
Is Product Sourcing Different for Amazon FBA, WooCommerce, Shopify, and eBay?
Regardless of which one of these platforms you sell on, you'll probably do product sourcing from China manufacturers or trade companies. That is mostly due to the affordable product price. The process of product sourcing will be the same, regardless of the platform. Of course, there will be specific differences in the services you use or the dropshipping agent for each platform. For example, if you sell on Shopify source products from China, NicheDropshipping is your perfect solution. Our App integrates with Shopify and automates the entire process. On the other hand, if you're sourcing products for Amazon FBA, NicheSources is a better option.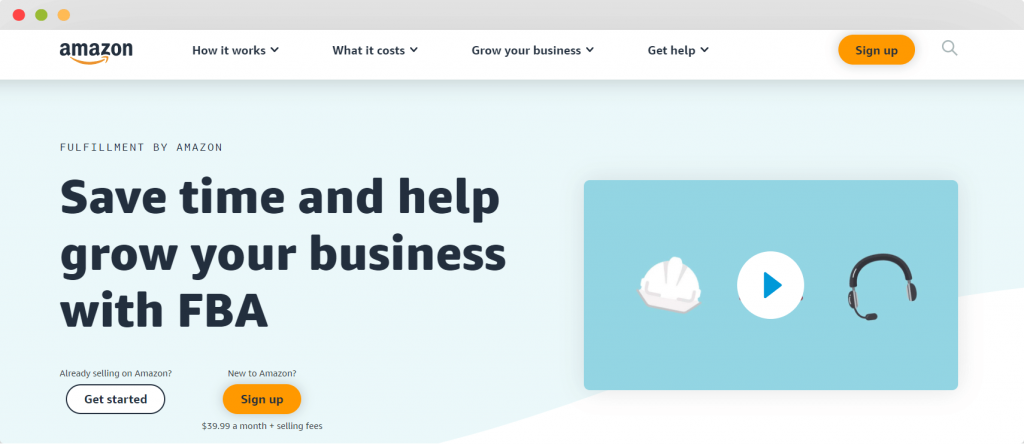 How to Find a Free Product Sourcing Service?
Every product sourcing agent will charge you for their services. However, it's important not to pay upfront and run the risk of getting scammed. Some agents, such as NicheDropshipping, will let you post sourcing requests for free and charge you only for orders fulfilled.
Do All Product Sourcing Agents Charge Upfront?
Short answer – no! There are many different models in which a product sourcing agent or company can charge you:
Fixed salary per week/month
Fixed price per product sourcing
Annual retainer fee
Earning from commission/price difference
Percentage based on the actual value of the order/product
As you can see, it's possible to collaborate with product sourcing agents without an upfront fee, but commission-based or per product sourced.
Is It Better to Do Product Sourcing From Aliexpress or Directly From Manufacturers?
For beginners in dropshipping with less than ten orders per day, Aliexpress is the recommended platform for starting. However, as your business starts growing, it will become challenging to sell online with Aliexpress. At this point, you will want to find products to sell directly from manufacturers (usually in China). To ensure that you find legit suppliers and reasonable prices, you can use a one-stop-dropshipping service such as NicheDropshipping.
Why Is Using Product Sourcing Agents Better Than Aliexpress Sourcing?
Finding products to sell on Aliexpress is fantastic for beginners. Yet, after a while, you'll realize that your profit margin is minimal, you're struggling to communicate with suppliers, orders are not getting fulfilled, and so on. The best way to fix this is by using a product sourcing agent located in China who can get in touch with different suppliers and find you the best quality for the lowest price.
What Are the Benefits of Product Sourcing From Factories?
Sourcing products to sell directly from factories or manufacturers has many benefits for your eCommerce business:
Lower product price
Bulk orders for an even better price
Ordering generic products without a label
A better profit margin than if you source from retailers or wholesalers
Better chances of product customization and personalization
How to Get a Better Price Margin When Product Sourcing?
A proven way to get a better price is to source your products directly from manufacturers instead of trading companies. That is easy if you're geographically close to such factories, but can be challenging if you're not. In such cases, using a product sourcing agent close to these suppliers is of great help. Another way to get a better offer is to buy in bulk since most suppliers will give you a discount.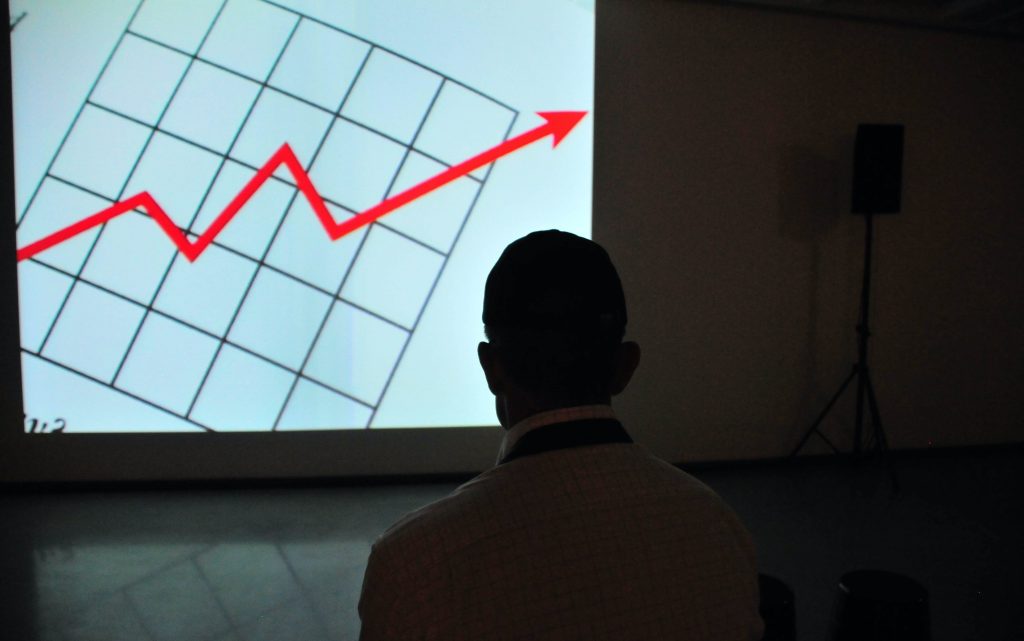 How to Choose Profitable Products for Sourcing?
To find products that people want to buy, you need to research and think about the upcoming trends. Several things can help you with that:
Google Trends
Quora
Reddit
Trending products on eCommerce websites
Aliexpress Hot Products
Glimpse
Exploding Topics
Amazon Bestsellers
Spying on your competitors
Additionally, always check the competition, the demand, the market value of that product, and of course, the availability. Think logically! What are the best-selling dropshipping products of 2022? Not surprisingly, masks and hand sanitizers! However, these will also have higher competition, so choose wisely. Haven't even chosen a niche yet? Check out this video to learn the ten best dropshipping niches for 2022:
What Are the Differences Between Domestic and Overseas Product Sourcing?
If you live in the USA and you're in the dropshipping business, you're probably sourcing your products overseas, most likely from China. Why is this so? Domestic product sourcing entails finding products to sell from your own country. That brings less risk but also less profit because the production cost will be higher. On the other hand, overseas product sourcing is more profitable, but it also presents several challenges: time zone differences, difficulties finding the right suppliers, warehousing, etc. But don't worry! There are many all-around dropshipping services that can solve all logistics for you when you're sourcing products overseas.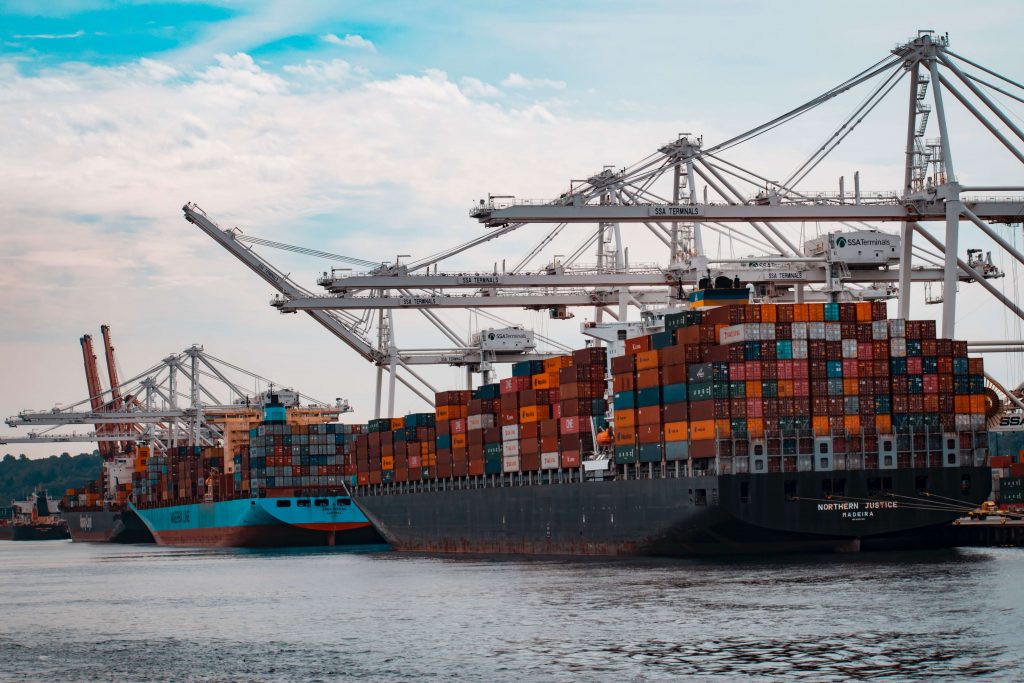 What Is MOQ (Minimum Order Quantity) in Product Sourcing?
Certain suppliers, especially manufacturers and wholesalers, will have a minimum order quantity or MOQ set in place. That means that if you wish to order anything under this quantity, they will not agree to sell it to you. Suppliers can set their MOQ as a minimum value (for example, products for $300 minimum) or a minimum item quantity (for example, 200 pieces of a shirt minimum). You can take a look at this video below for a comprehensive understanding of MOQ:
What Is a Product Sourcing Website or a B2B Website?
Product sourcing and B2B websites refer to a concept called 'business-to-business' transactions. In this concept, there is no end-consumer, only two business entities. A B2B product sourcing website connects dropshippers on one end and suppliers on the other end. Suppliers present on these websites can be trading companies, wholesalers, or manufacturers.
What Are the Best B2B Websites for Product Sourcing?
B2B websites for product sourcing are an excellent way for dropshippers to find trading companies or manufacturers. Some of the best and most widely known ones are Alibaba, 1688.com, Taobao, Made-in-China.com, Global Sources, Global Market, DHgate, eWorldTrade, TradeKey, Thomas Net, ECPlaza, Wholesale Central, Joor, HKTDC, etc.
Is Yiwu the Ultimate Place for Sourcing Products from China?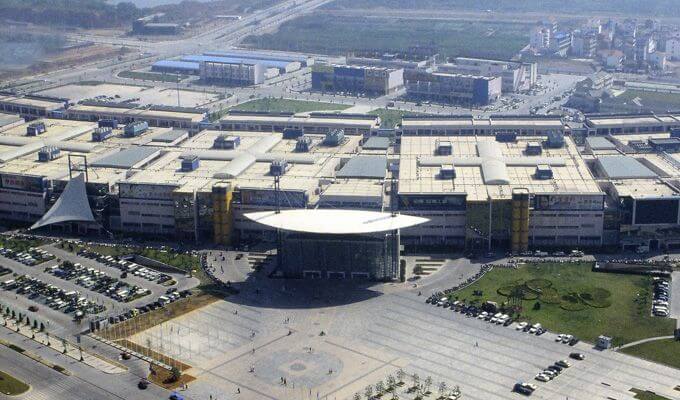 Yiwu International Trade Market most likely! You probably know Yiwu as perhaps the best product sourcing spot in China. That is true for several different reasons:
Yiwu International Trade City – the world's largest wholesale market for small commodities is in Yiwu;
Acceptable and low minimum order quantities (MOQ);
The best wholesale prices – many foreigners have settled in Yiwu recently in pursuit of a better life. Due to this, labor costs here are less than in other Chinese cities. In turn, this makes the prices of the products also cheaper;
A lot of packaging suppliers and options;
What Is White Label Product Sourcing?
White-label product sourcing refers to sourcing generic products (white T-shirts, for example) and reselling them to many different retailers who will probably customize and rebrand them.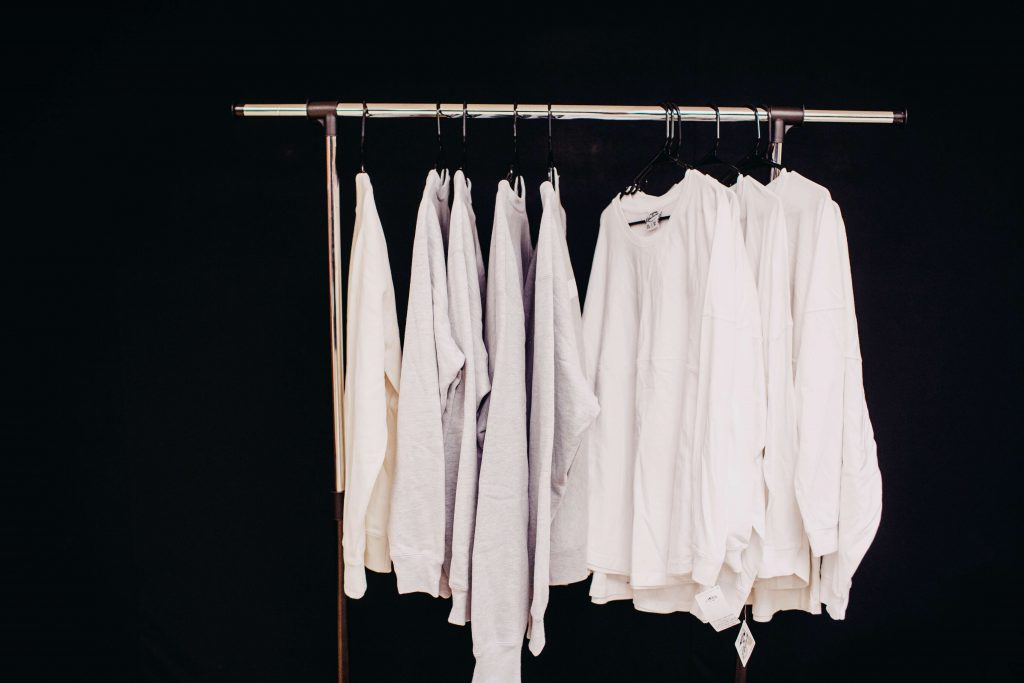 What Is Private Label Product Sourcing?
Private label products are products that are sold exclusively to one retailer. In cases like these, the whole manufacturing process is focused on producing the end product for one retailer. This product will then have the branding of that specific retailer.
How Long Does the Process of Product Sourcing Usually Take?
If you're working alone and trying to source your products through B2B websites, finding the best suppliers can take longer. However, if you're working with a well-established product sourcing agent, sourcing can take just 1-2 days.
Conclusion
When done right, eCommerce shops and online stores can turn into really profitable ventures. Hopefully, our ultimate FAQ guide for product sourcing could answer all of your questions and clarify any doubts. Just remember that product sourcing is the first and most crucial step of any dropshipping business.
Finding the right supplier that offers you fair prices is vital here. When you're unsure you can source quality products on your own, don't hesitate to ask for a free sourcing help from established dropshipping agents such as NicheDropshipping!