This is a detailed article on the Yiwu market. It covers all the necessary information that you need to know about this wonderful market in China that feeds the whole world with millions of its products.
In this FAQ guide, you will be able to have a kind of virtual visit to the Yiwu market. You will know what this market is all about, how to access it efficiently, its products, suppliers, and other tips that are crucial for any person interested in the retail business.
Make sure you pay attention to every part of this article so that you don't miss out on anything important. Let's start right away!
Where Is Yiwu?
Yiwu is a city in the eastern part of China. It is located in the Zhejiang province. Yiwu comes under the jurisdiction of Jinhua which is 64.4 km away from Yiwu.
As the retail marketers or established dropshippers are usually interested in traveling to the cities in China that are famous for their commercial markets, it is pertinent to mention the distances of Yiwu from China's commercial hubs.
Yiwu is 280 km away from Shanghai, 1388 km away from Beijing, and is about 1170 km away from Guangzhou and Shenzhen.
What Is Yiwu Market?
Yiwu market is the largest commercial market in China that is famous for its wholesale trade and commodities.
Now we come to addressing the question of what is Yiwu famous for. Yiwu is famous for its commodity products. Some people also call it "Evu China" due to its pronunciation.
Yiwu is considered as the international trade city and some authentic international bodies refer to Yiwu city market as the world's largest wholesale market for small and day-to-day commodities. The Futian Market Yiwu City China is the most famous market in Yiwu city.
The products ranging from fashion, apparel, accessories, and jewelry, to products like home improvement, toys, and gadgets, etc, almost everything is available at the Yiwu market.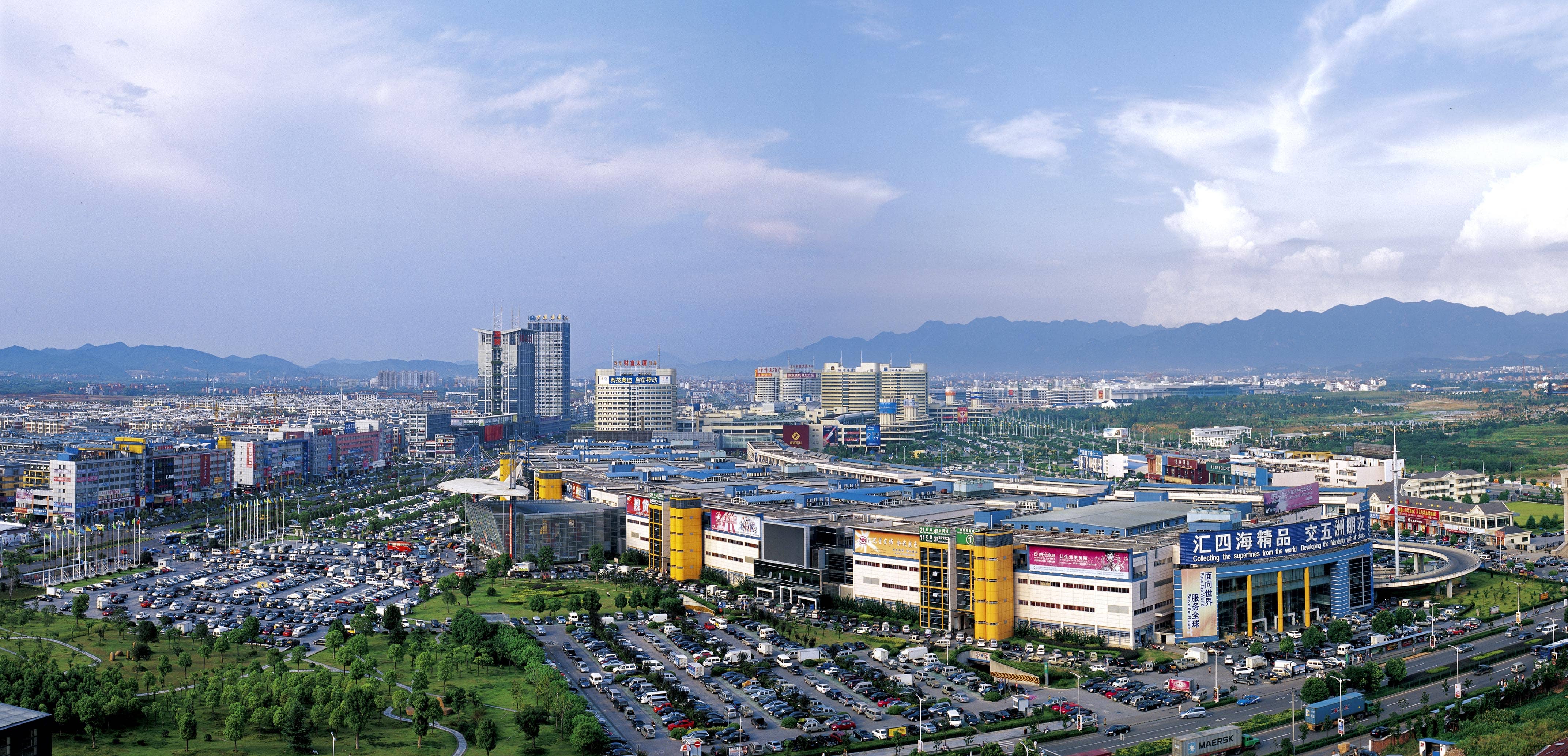 China, being the factory of the whole world's market, tends to attract national and international buyers including e-commerce sellers. The places like Yiwu and events like Canton Fair are there to feed the needs and wants of nearly the whole world.
If you want to access nearly all the items manufactured by Chinese factories in one place, Yiwu is the place to go. This 7 km long market attracts nearly half a million foreign buyers and feeds the product needs of over 200 countries every year.
Yiwu market consists of around 80,000 booths that display the products of different niches and categories. The stalls and booths are increasing day by day to accommodate the display of newer products that Chinese factories are manufacturing.
Fun Fact: As there are 525600 minutes in one calendar year, if you spend 5 to 6 minutes in one booth of Yiwu market, you need a whole year to visit every booth.
There are different views about the quality of the products sold at this market but nearly all procurers agree on the point of the cheapest prices of the products as they are mostly made in China at cheaper costs.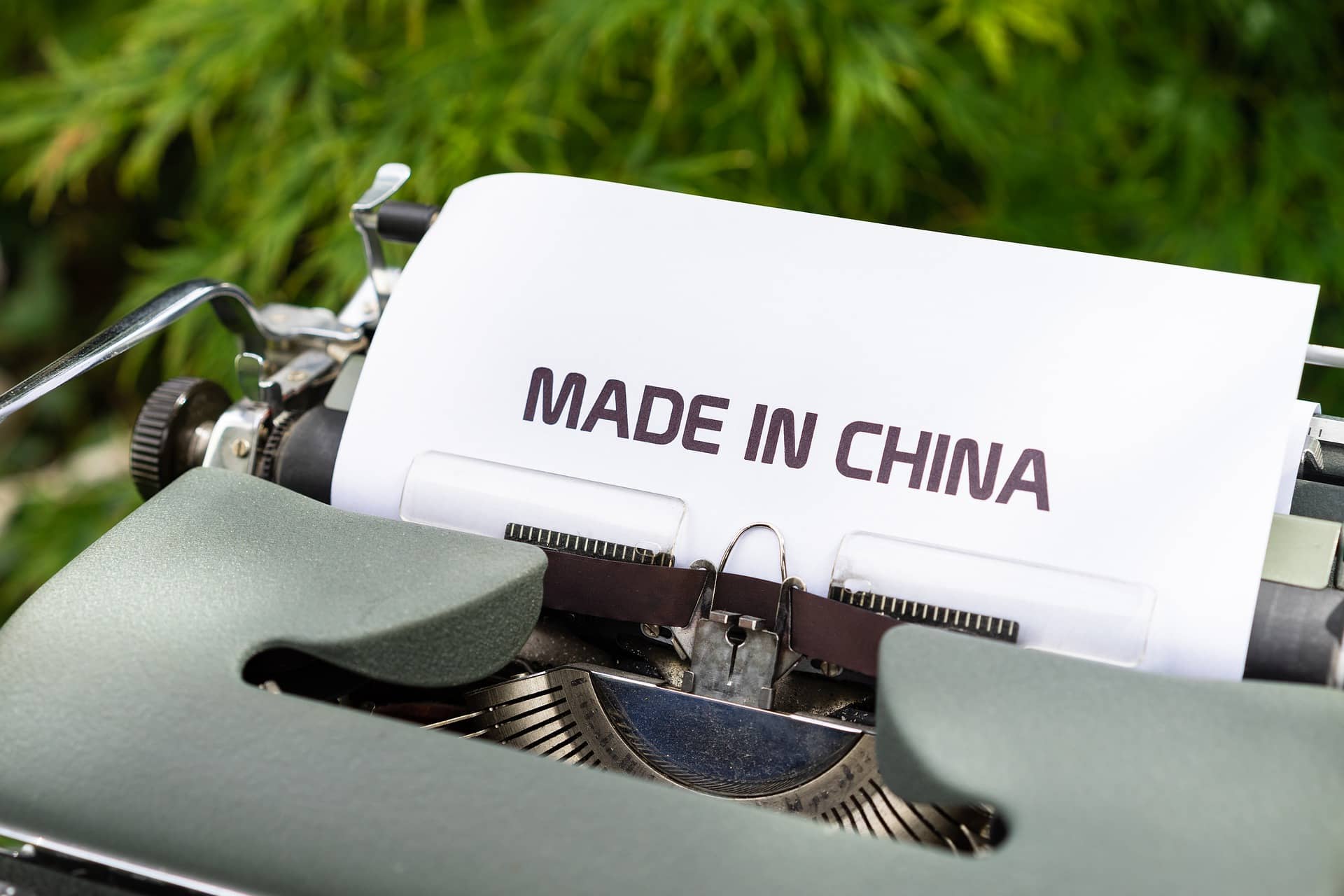 The best part about Yiwu is that it is open and at your service every day. The shops and booths are open every day around the year except for Spring Festival vacations.
So, if you are in China for some reason, you must pay a visit to this incredible market in case you are a current or aspiring e-commerce businessperson.
As opposed to international trade fairs like the Canton Fair, the Yiwu market is more lenient towards business terms including MOQs. You can order as low as 50 pieces and that would be fine with most of the sellers here at Yiwu.
This makes Yiwu a favorable market, especially for small businesses.
In a nutshell, Yiwu is a heaven and a must-visit market for every existing and aspiring business person who intends to step in and excel in the e-commerce and retail business.
What Is Yiwu Market History?
The history of the Yiwu market dates back to the early 1980s when the government of China took an initiative to make a free marketplace in Yiwu county. Initially, this market had a few hundred stalls and was known as Hu Qing Men Market.
With the passage of time, the market started to expand and it grew exponentially with more than 10,000 booths within a decade.
In the early 2000s, this market emerged as one of the largest markets for small commodities in the world and started attracting tens of thousands of international buyers on a daily basis.
The Yiwu market is now expanded over to more than 80,000 stalls, many market complexes including the famous Futian market, and millions of products. The market now generates over the US $10 billion in revenue from selling goods every year.
Fun Fact: The evolution of the Yiwu market started from covering the stinky trenches with simple concrete pallets to transform a worthless place into a billion-dollar market within 30 years.
What Is Yiwu China Famous For?
The Yiwu market is the emblem of Yiwu county in China. Yiwu is famous for hosting the world's largest wholesale trade market that is known as the Yiwu market. This huge market is also called China Commodity City (CCC).
The city is also famous for international trade related to the commodity products that are sold in this market. You can say that Yiwu is famous for Yiwu shopping for general and specific needs.
International visits and foreigners entering its premises every day is another specialty of this city.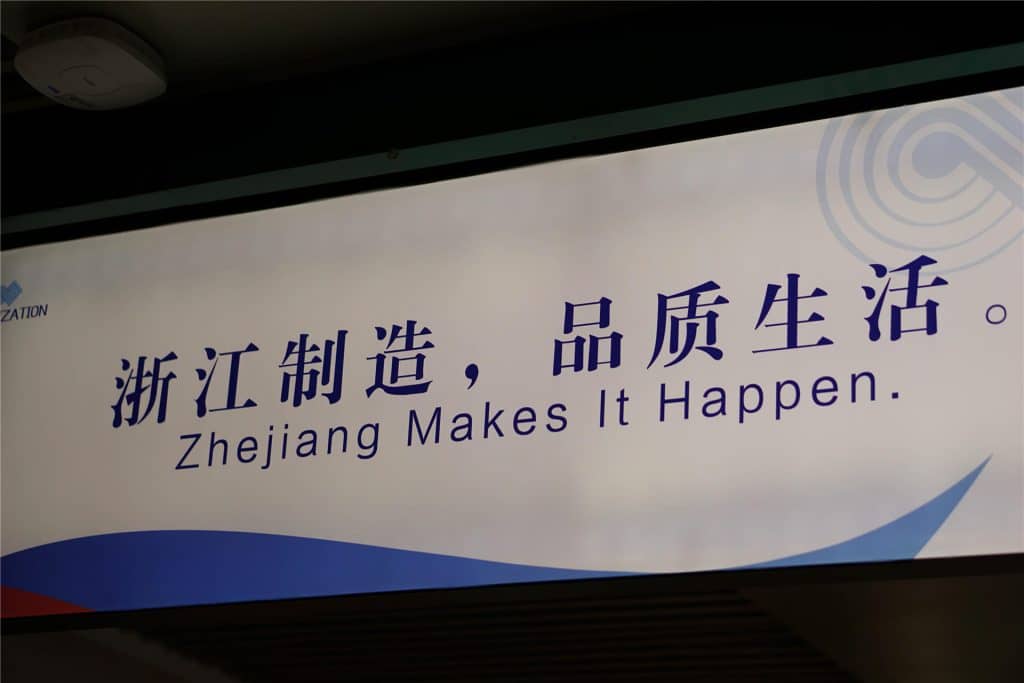 How Many Shops Are There in Yiwu Market?
The official website of Yiwu market states that it has 75,000+ shops or booths. Some sources also claim that this market contains more than 80,000 shops.
But the point is that it is the biggest market in the world with a tremendous number of shops that contribute billions of dollars in sales for the Chinese government every year.
It attracts around half a million foreign visitors every year to visit the market and purchase millions of products in bulk quantities to run their businesses.
Yiwu market is virtually the source of every product you see in the general stores like Walmart and online platforms like Amazon and eBay, etc.
So, whatever you see in your local shops, it is most likely to be sourced from some shop in the Yiwu market.
Where Is the Biggest Market in China?
The biggest market in China is the Yiwu International Trade City. As stated earlier in this article, Yiwu is not only the biggest market in China but it is also referred to as the biggest commodity market in the world.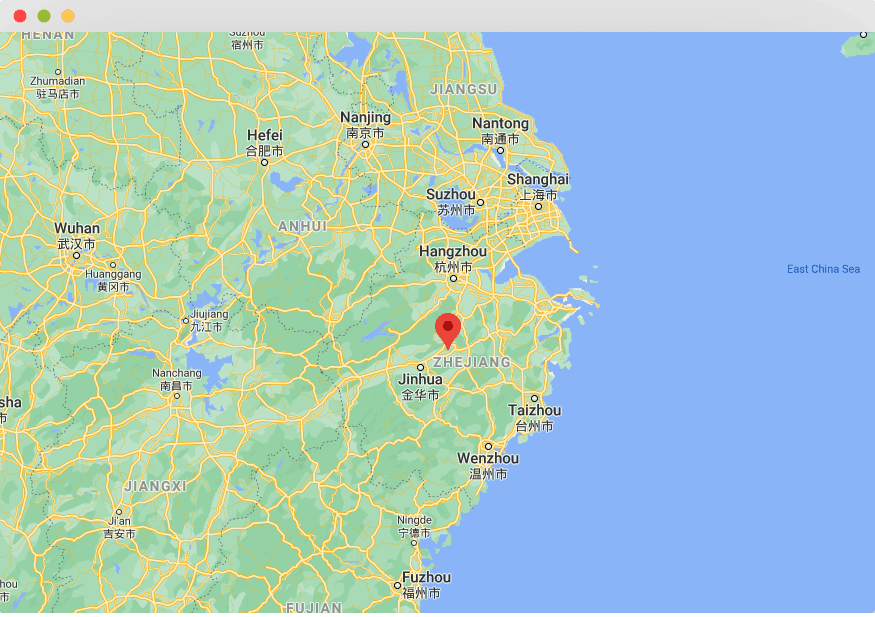 There are other markets in China as well. They include markets in Guangzhou, Shenzhen, and Hong Kong but the biggest of all is the Yiwu market.
How Big Is the Yiwu Market?
The Yiwu market is spread to 7 km consisting of an area of roughly 5 million square meters. There are 75,000 offline stores in this market and the shops are divided into 5 districts with specific categories for the ease of visitors.
The types of markets are divided into 8 different categories. This has been discussed in detail at a later stage in this article. So stay intact and keep reading.
How Can I Buy from Yiwu Market?
Anyone can visit this market and buy whatever is there in the shops. You just have to take the Chinese currency with you so that you don't have to put yourself in the hassle of converting your currency to Yuan.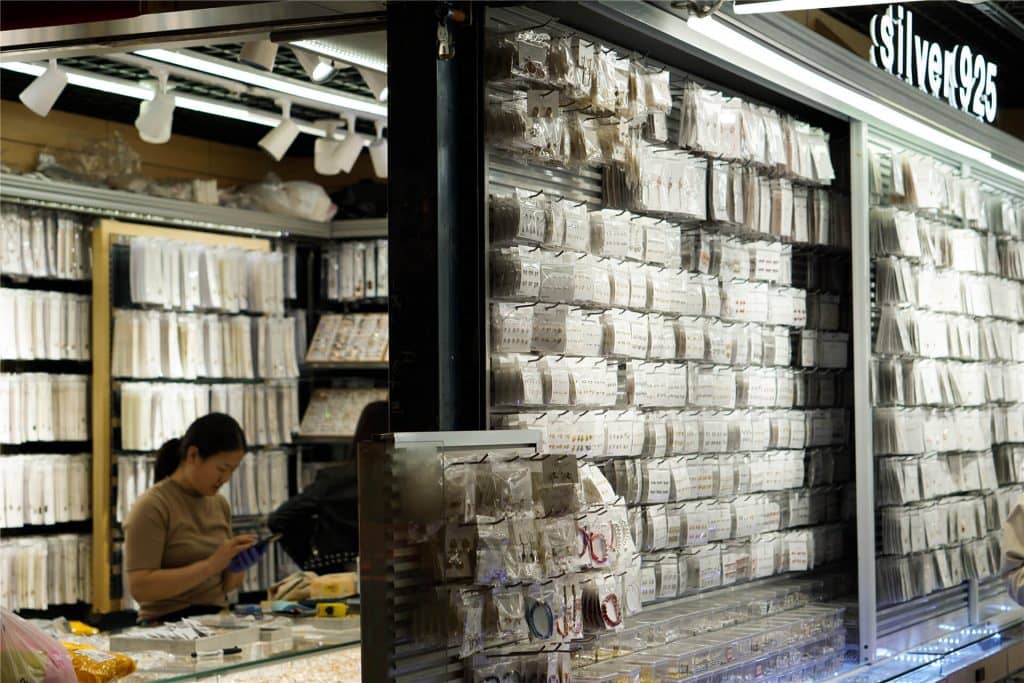 If you are a dropshipper or you run any other form of retail business and you want to buy the products in bulk quantities, you can buy from Yiwu market in the following ways.
Contact the suppliers directly for a discussion of bulk prices and deliveries.
Use the services of a translator to initiate the negotiations with the suppliers.
Hire the services of a sourcing agent who will help you in visiting the right markets for your products, arrange payments, stock your products, and ship them to the destination of your choice according to your directions.
What Is the Best Time to Visit Yiwu?
The best part about the Yiwu market is that it is open for the whole year. It is not like Canton Fair that will be open for a specific time period and you necessarily have to arrange your visits on those days. So, you can visit this market at your convenience.
However, there are some tips to make your visit worthwhile in the Yiwu market. These useful tips are briefly mentioned below.
Chinese Spring Festival, also known as Chinese New Year is the time when almost no one in China is available for work. So, try not to visit the Yiwu market from January end to the end of February every year.
If you are allergic to rain, then try avoiding your visit to Yiwu in August and September because these are the rainiest and wet months in Yiwu. Other rainy months in Yiwu are April and May but visiting in these months won't be a problem.
The best time for international businessmen to visit Yiwu would be in April and October every year because they can visit Canton Fair along with the Yiwu market to make the most out of their business visit to China.
How Do I Get to Yiwu Market?
If you are outside China and want to visit the Yiwu market directly, you must opt for the Yiwu International Airport. Many foreign visitors come to this airport and stay at the hotels nearby Yiwu market.
The Futian market is a 15 minutes drive away from Yiwu airport. If you are inside China, there are various ways to reach the Yiwu market.
Traveling on your own to unknown locations can be a problem in a foreign country. So, you should go for local ways to reach the places you want.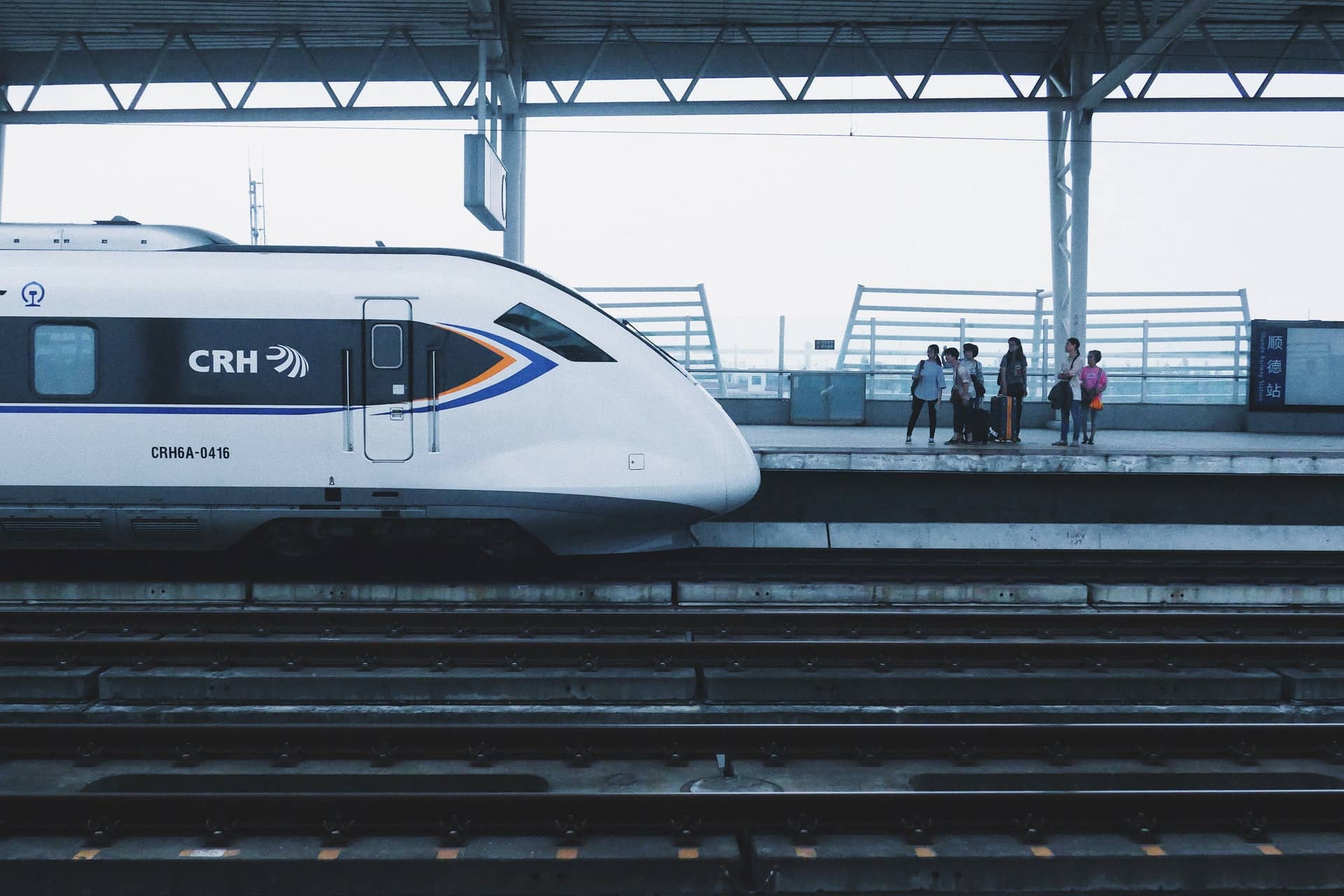 You can use the following methods to reach the Yiwu market from the most common locations in China.
The estimated time to reach Yiwu by various means is described below. The time may vary keeping in view the in-between stops and other untoward factors.
From Shanghai to Yiwu:
Around 2 hours by high-speed train.
4.5 hours by bus.
Around 2 hours by car.
From Guangzhou to Yiwu:
6-7 hours time by high-speed train.
Around 17 hours by bus.
Around 2 hours by air.
From Beijing to Yiwu:
Around 7 hours by high-speed train.
Around 6 hours by bus.
Around 2.5 hours by air.
From Shenzhen to Yiwu:
Around 16 hours by high-speed train.
Around 19 hours by bus.
Around 2 hours by air.
What Are Yiwu Market Products?
The Yiwu market is one of its kind to offer almost every kind of product that a person can imagine. It is the source of a majority of products you see in the mega stores like Walmart, general stores like One Dollar shop, and online giants like Amazon.
What Type of Products Can You Buy in Yiwu?
As stated earlier in the article, you can buy almost any kind of product in Yiwu. From general store items to specialized gadgets and toys, everything is available in Yiwu.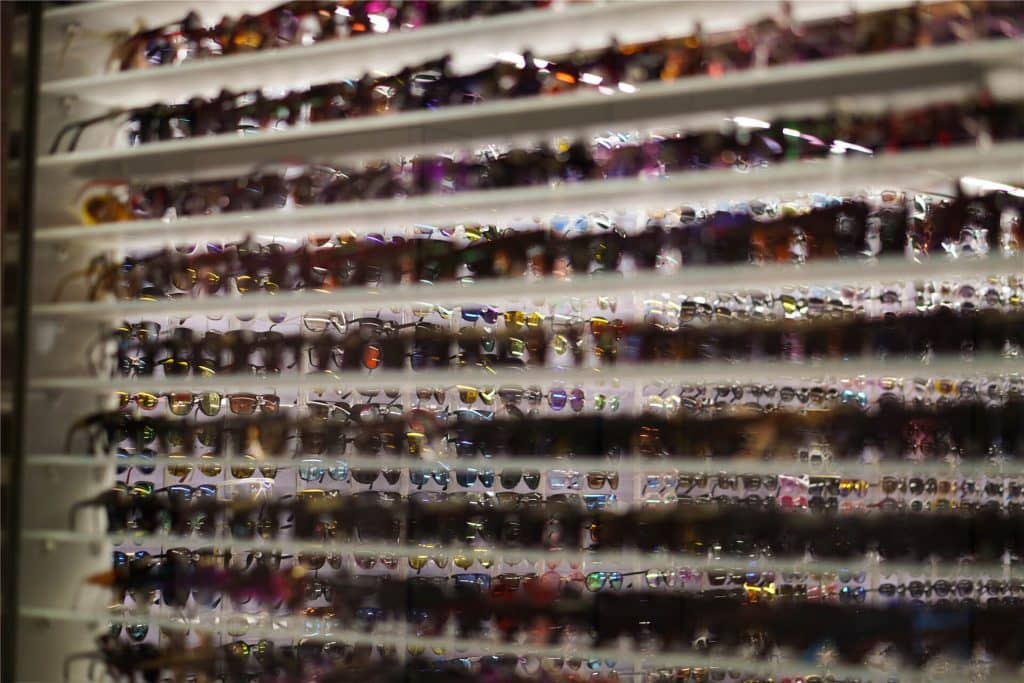 The Yiwu market is the emblem of Yiwu city that caters to the majority of the world's product needs. The details of the types of products that you can buy in the Yiwu market are dealt separately in this article.
What Time Does the Yiwu Market Open?
The shops in the Yiwu market open at 0830 hrs and continue to remain open till 1730 hrs. These are the official Yiwu market hours.
The ideal time to reach Yiwu market is at 0900 hrs because almost every shop is open at that time. So, you should be at this market at around 0900 hours so that you don't miss any shop.
Is Yiwu Market Open on Sundays?
Yes. The Yiwu market is open on Saturdays and Sundays. The market is only closed in the Spring Festival season when almost the entire China is on vacation.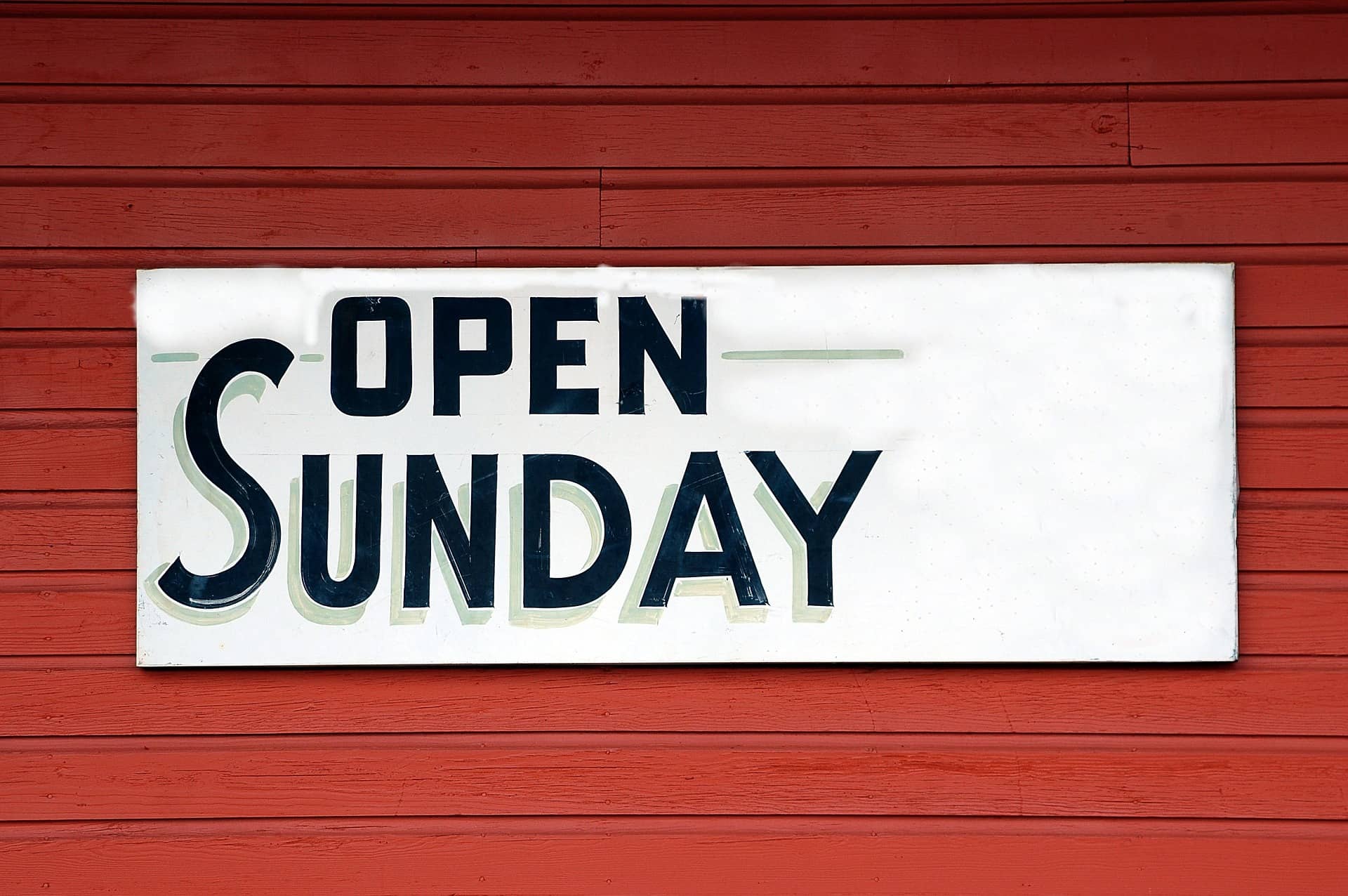 Is There an App for Yiwu Market?
Yes. The official app for the Yiwu market is available on android and iOS devices. This is a kind of Yiwu online store that can be accessed via your smartphone.
You can access the android app for the Yiwu market from here.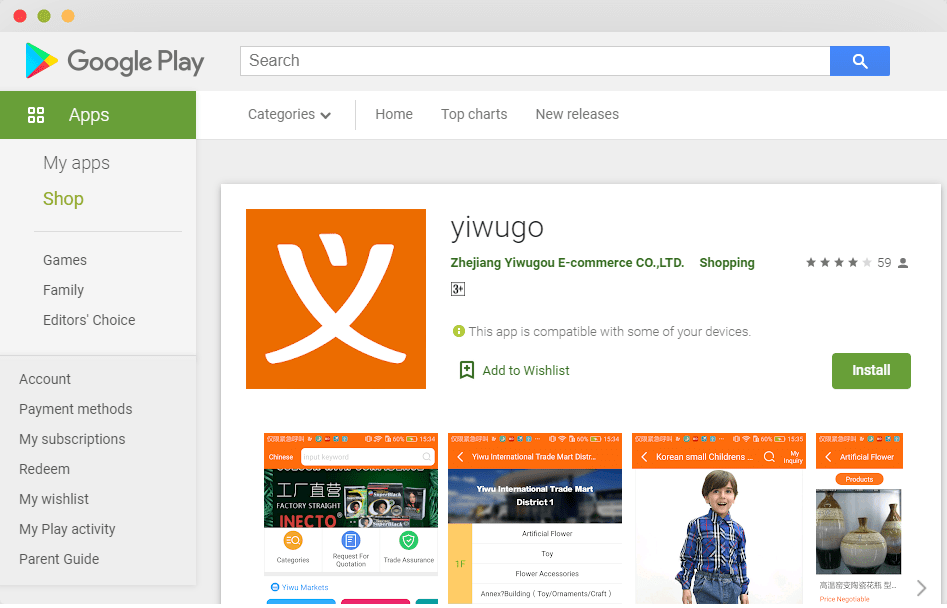 The official app for iOS devices can be accessed through here.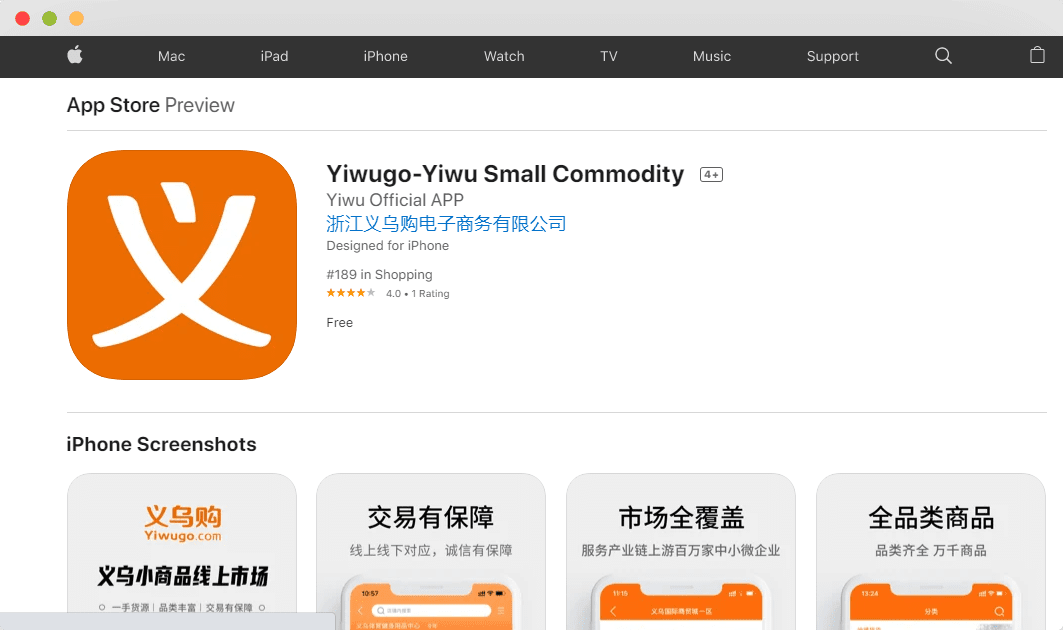 There are some other apps available on Android and iOS devices that claim to be official apps for the Yiwu market but the official apps for the Yiwu market from the official website have been listed above.
How Can You Find Yiwu Market China Wholesalers?
The best method to find Yiwu wholesale suppliers is to interact with as many suppliers as you can. There are many ways to interact with the Yiwu market China wholesalers:
1. Online Methods
You can find wholesale suppliers in China through online methods.
First of all, you can visit the official website of the Yiwu market i.e. yiwugo.com
On this website, you will have access to the products as well as their suppliers. You can access almost the entire Yiwu wholesale market online via this website.
This is a highly recommended idea to carry out your soft research and shortlist products and suppliers before you plan your physical visit to the Yiwu market.
For general inquiries, you can send an email to [email protected]
At this email, you can ask about your inquiries and they are generous enough to send a reply to your email.
Caution: Try to communicate in as simple a language as you can because the suppliers are generally not much comfortable in speaking and understanding the English language.
There is another great method to contact suppliers in the Yiwu market. When you log on to the official website of Yiwu, you can see an option of "superior suppliers" on the home page. Just click that option and tens of suppliers will be displayed before you.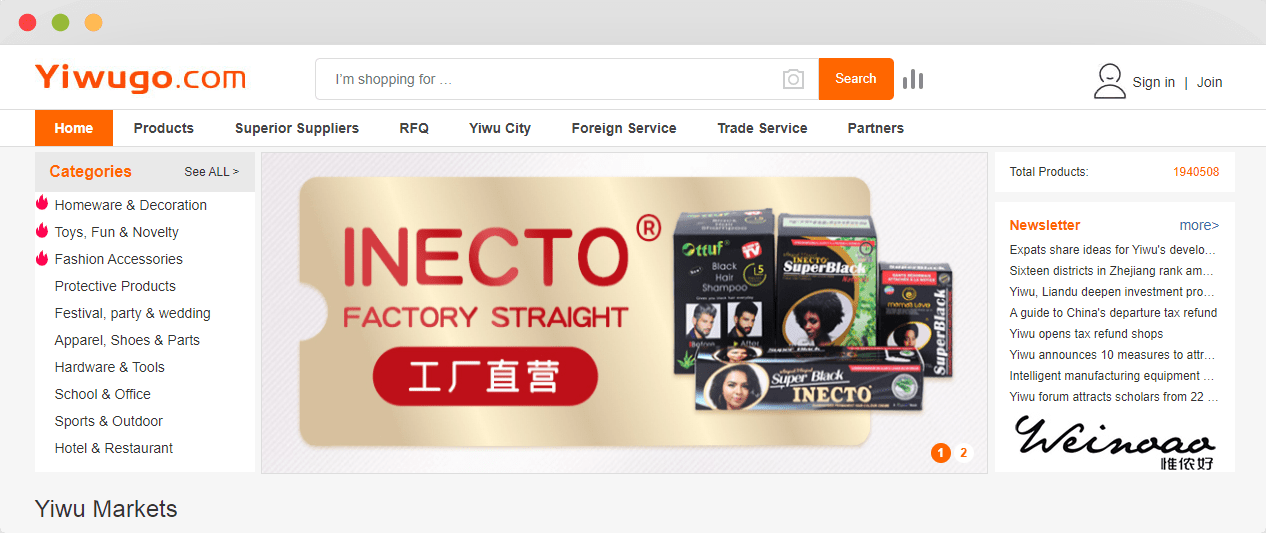 Most of the time, the name of their shop or store will give you a hint about what these sellers are selling. Moreover, you can click the name of a shop and the following information will be displayed.
Name of the supplier.
Email ID.
Contact number.
So, you can contact the suppliers on the internet and shortlist products and suppliers even before planning a visit to this market or hiring the services of an agent for the same purpose.
Try to make a price comparison of your products and ask for discounts especially if you intend to buy products in bulk quantities. This will give you an idea about the cooperative suppliers in this market.
2. Via Agent
The second method that is quite efficient is to find the suppliers via agents. There are many Yiwu market agents who offer their services to help you source products from this market.
These are the trading companies that offer their services in commodities trading. China Yiwu and sourcing agents together make a perfect combination for any retail or dropshipping business.
NicheDropshipping is the leader in providing such services to retail businesses especially if you're in the field of dropshipping.
We will talk about our services later in this article but let's stick to finding the best wholesalers in the Yiwu market.
3. Physical Visit
Nothing can replace the initiative of seeing things with your naked eyes physically in front of you. You should plan your visit to this market to see things for yourself and talk to suppliers directly.
Although we have entered into a digital age still, nothing beats visiting the market and seeing things physically when you intend to start your own retail business.
Most of the areas in this market are divided according to the niches and categories of the products but you would find out that there are some products that you would find at multiple places and streets as described in the earlier part of this article.
For example, you can find dedicated portions for suitcases in the Futian market but suitcases are also available at specialized streets such as Meihu street and Wuai street.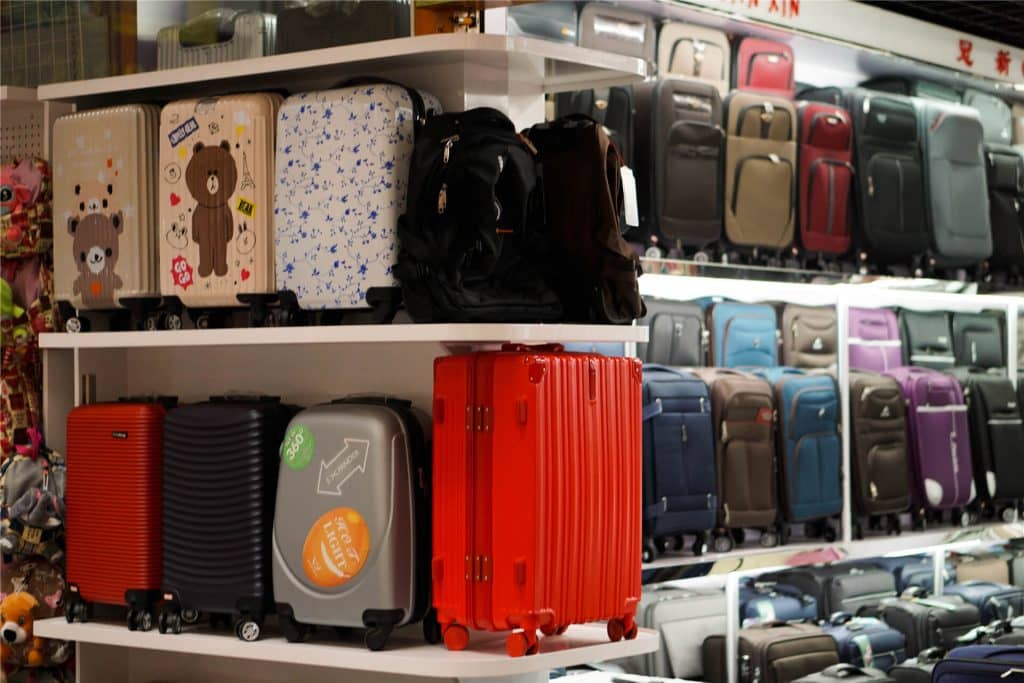 Clothing is also available in these streets while there is a dedicated Huangyuan clothing market at Yiwu.
So, you need to act smart and visit maximum shops and talk to maximum suppliers if you want to get the true essence of your visit to this market.
Can I Trust Yiwu Market Suppliers?
Trust is something that has to be made with calculations and is developed by keeping and fulfilling commitments.
There is no such thing as a blind trust in the business. So, as a dropshipper or a retailer, you must develop trust with Yiwu market suppliers after carefully selecting them and doing business with them.
The process and tips to select a Yiwu market supplier have been addressed in the dedicated segment of this article separately.
How Long Should I Plan for the Yiwu Visit?
Your duration of visit to Yiwu depends on your overall purpose and preset objectives. Most people visit Yiwu for business or shopping purposes.
If you have carried out your research before visiting Yiwu, you would obviously save time in supplier and product selections.
Hiring an agent will further reduce your time to stay in Yiwu because you would only have to observe and scrutinize products with your eyes. The agent helps you do the rest of the tasks.
What Are the Types of Markets in Yiwu?
The Yiwu city wholesale market is by and large divided into 8 different markets. These markets are described below:
1. Yiwu International Trade City (Futian Market)
Futian market China is the face of the Yiwu market as it consists of almost all the small commodities that international retailers are mostly interested in.
You can easily find the Futian market once you are in Yiwu city. It is located on Chouzhou North road. This market is where you find the best Yiwu market prices corresponding to their quality.
This market attracts thousands of international businessmen every day. That is why it is also referred to as International Trade City. It is also called Yiwu Wholesale Market.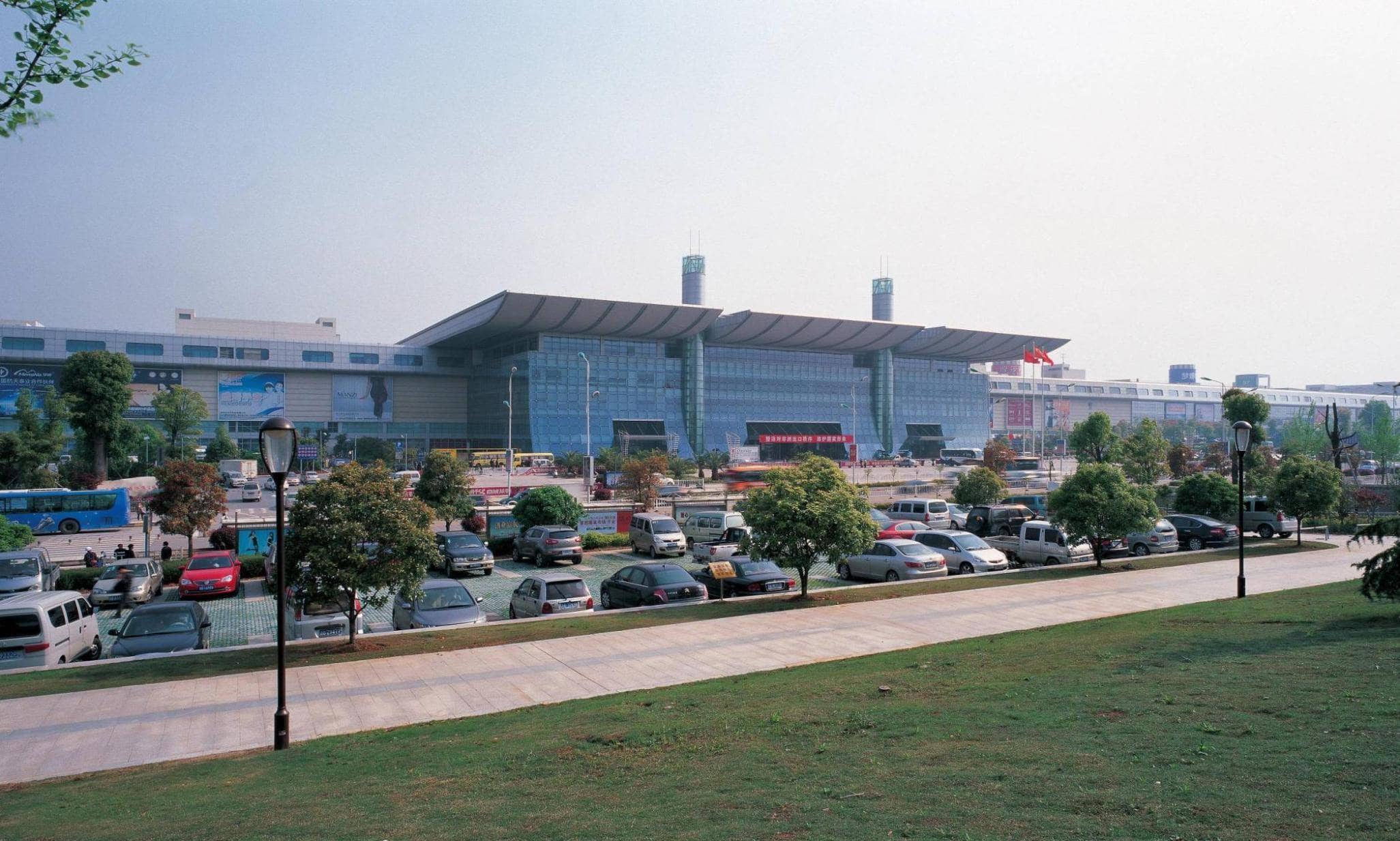 This market contains maps and guidelines for visitors. You can easily find the product category of your choice along with additional information like sort facility Yiwu location and other useful guidelines.
This market is so big that it consists of 5 different segments also known as 5 districts. For the convenience of the buyers, these districts or segments of the Futian market are divided according to the categories of the products.
The main products offered by these districts have been listed below: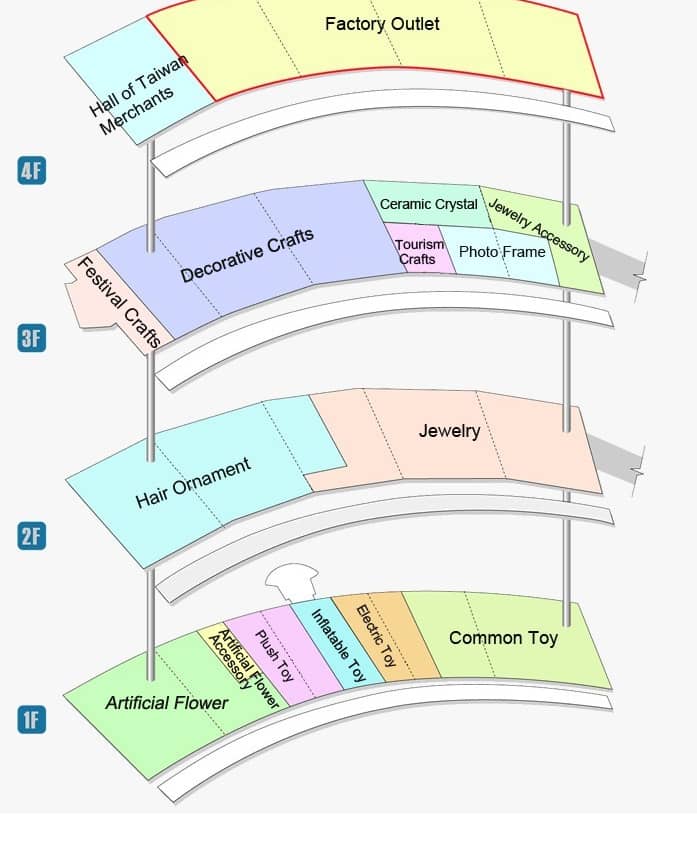 District 1
F1: Artificial flower, artificial flower accessory, toys
F2: Hair ornament, jewelry
F3: Festival crafts, decorative crafts, tourism crafts, ceramic crystal, jewelry accessory, photo frame
F4: Manufacturer outlet center, Taiwan hall
District 2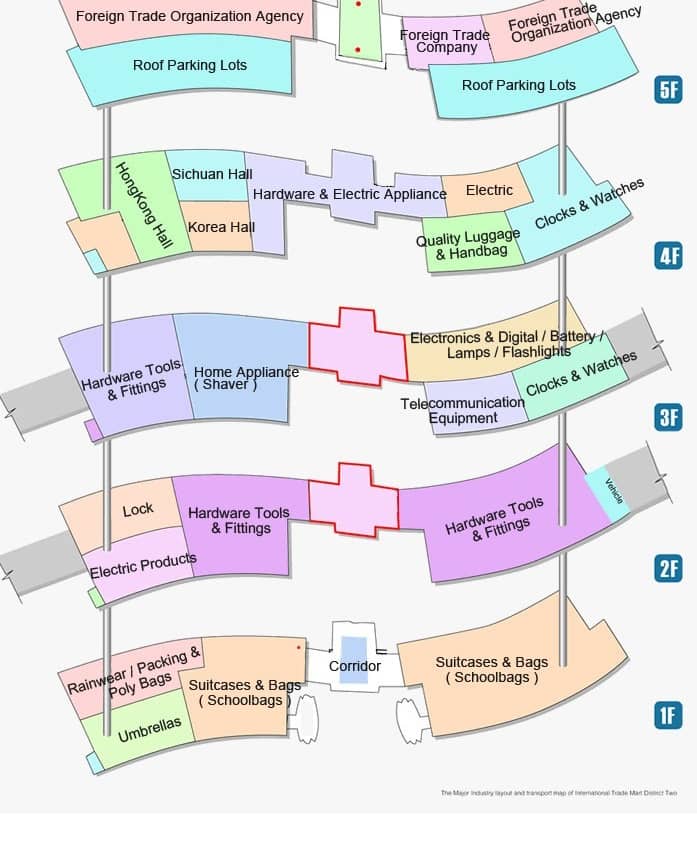 F1: Rain wear, packing & poly bags, umbrellas, backpacks & luggage items
F2: General hardware tools, electrical appliances, locks
F3: General hardware tools, clocks & watches, home appliance, lamps, flashlights, batteries, electronics & digital products
F4: Hardware & electric appliance, quality luggage & handbag, clocks & watches, Sichuan hall, Hongkong hall, Korea hall
F5: Procurement of foreign trade service center
District 3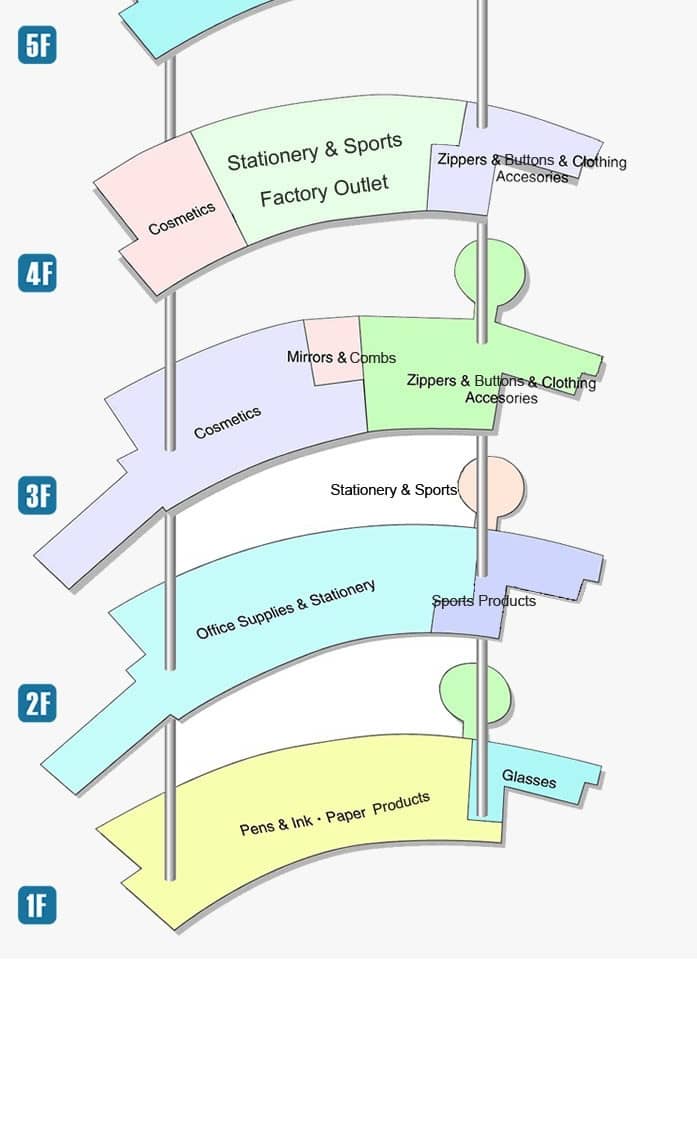 F1: Writing accessories (pens, inks, paper, etc), eyewear (sunshades, sunglasses, eye frames, etc)
F2: Office accessories (table decorations, pen holders, etc), stationery items (notebooks, staplers, paper clips, etc), sports items (balls, bats, sticks, etc)
F3: Beauty products (lipsticks, eyeshades, nail polishes, etc), apparel accessories (zipper, hoods, buttons, etc), mirrors & combs
F4: Cosmetic items (creams, lotions, soaps, etc), stationery, sports, apparel accessories
District 4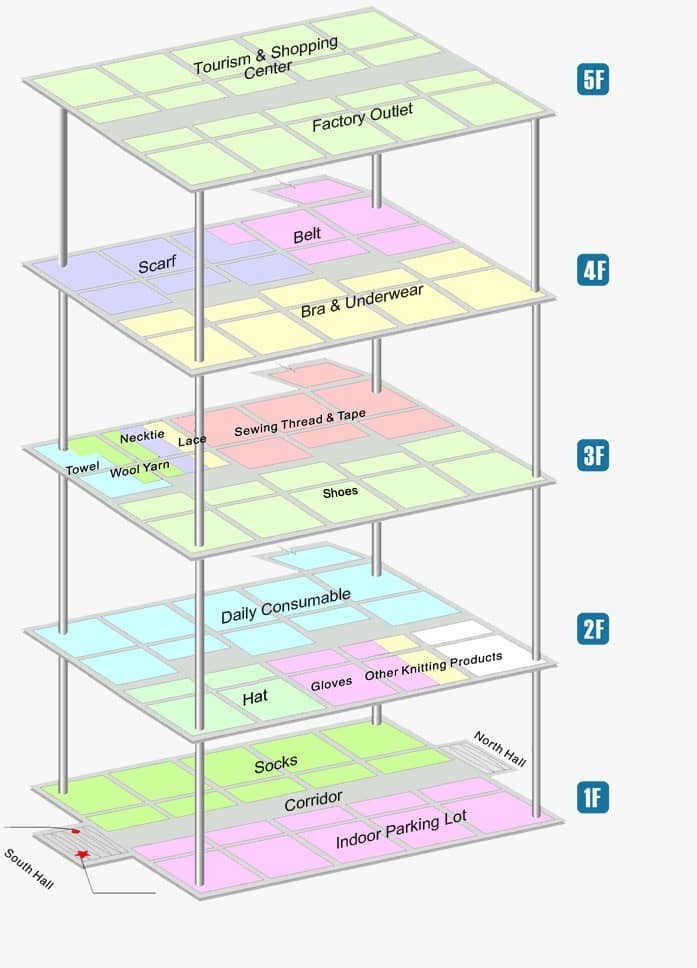 F1: Socks
F2: Hats & caps, gloves, knitted and cotton goods, daily necessities
F3: Shoes, Knitted belt, lace, ties, yarn, towel
F4: Lingerie, underwear, belt, scarf
F5: Tourism & shopping center, factory outlet
District 5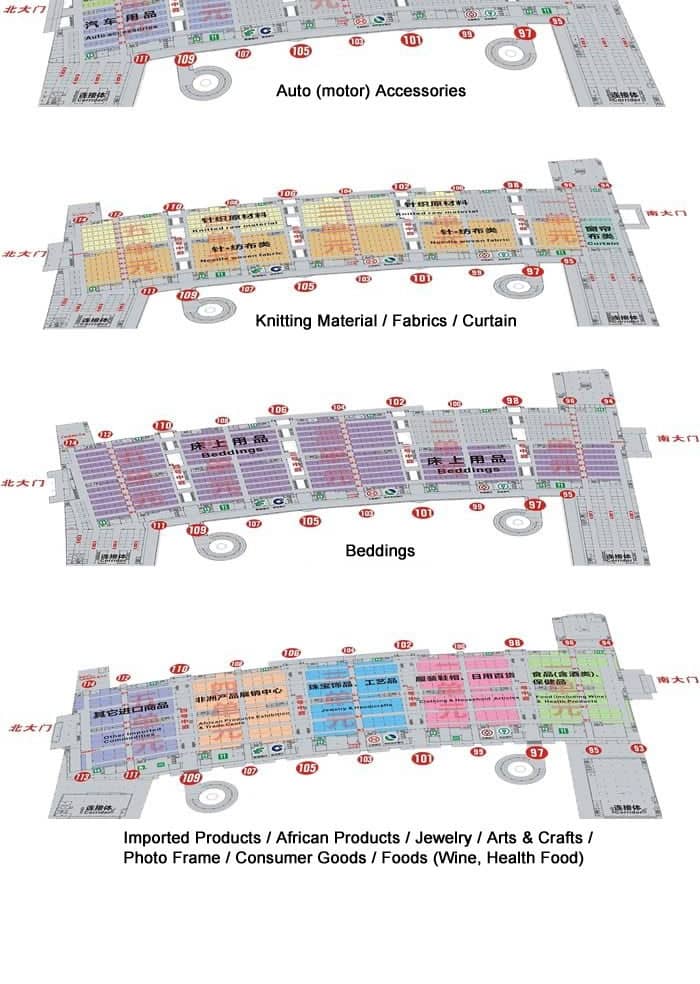 F1: Imported products, African products, jewelry, arts & crafts, photo frame, consumer goods, food, wine, health products
F2: Bedding
F3: Raw materials for knitting, fabric, curtain
F4: Auto accessories
1. Yiwu International Market for Raw Material and Production Equipment
After the most famous Futian market of Yiwu, there is another segment of the Yiwu market known as the International market for raw material and production equipment.
It is a specialized segment of this market and differentiates itself from Futian and other markets with its special category of products.
It generally attracts industrialists, factory owners, and people related to machinery and raw material.
You can find this market on Xuefeng West road in Yiwu county. In addition to these technical and industrial-grade products, this market also specializes in providing leather and lighting products.
The most common list of items that this market holds to offer are as follows:
Industrial parts and appliances.
Different kinds of machinery and their parts.
Electrical and mechanical appliances.
LED lights, Incandescent bulbs, night lights, and decoration lights, etc.
Leather raw material and finished products.
Yiwu also holds another material market that offers separate kinds of materials involving metals and ceramics. It can be found on Xicheng Road in Yiwu. The main items found on this market include:
Metal products including iron, steel, aluminum, etc.
Plastic & ceramic materials.
Glass, sanitary, and hardware.
2. Huangyuan Clothing Market
This market is primarily meant for clothing that includes apparel and dressing items for kids and the elderly. It can be found in the middle of Jiangbin road and Huangyuan road.
It caters to the needs of clothing and is considered one of the largest wholesale markets for clothes. Most of the local and international retailers in the clothing business visit this place regularly to meet their clothing demands.
This market includes locally made clothes and imported clothes from Korea and other countries.
The Huangyuan clothing market is famous for the following clothing categories:
Denim and cotton clothes.
Dress pants and jeans.
Men & women clothes.
Sportswear and tights.
Winter clothes including sweaters, coats, and jackets, etc.
Cultural and traditional clothes.
Partywear and fashionable clothes.
Kids and baby clothes.
Ceremonial dresses.
3. Yiwu Furniture Market
The Yiwu market has a separate segment for furniture items. You can find this market on the Western side of Yiwu county. In this market, you can find nearly everything related to furniture and its supporting items.
The Yiwu furniture market holds furniture ranging from wooden furniture to glass and metal furniture. The main items that this market hosts are:
Home and office furniture.
Chairs, sofa sets, and bedroom furniture, etc.
Children's furniture and furniture boards, etc.
Cultural furniture and related items.
Cutting edge and stylish furniture with the latest designs.
Home improvement accessories and furniture decorations.
4. Yiwu Digital & Communication Market
This is an amalgamation of two markets: digital items like laptops and communications products like cell phones. Although both of these markets are segmented differently, you can find both markets on Binwang road.
The general items related to digital products include:
Laptops.
Personal computers (Desktop)
Projectors.
Related parts and accessories.
The communication market consists of items related to distant and wireless communication. The list of items that you can find in the communication market include:
Cellphones.
Tablets.
Smartphones.
Handsets.
Intercoms.
Landline sets.
Related items and accessories.
5. Zhezhong Timber Market
If your business has anything to do with timber, this is the place you should choose to visit. The nearby land of this area produces one of the finest timbers in the world. You can find this timber market on 266, Xicheng road.
6. Specialized Markets in Yiwu
Yiwu also consists of some specialized markets, also referred to as specialized streets. These sub-markets or streets are categorized according to the niches they sell the products for.
You may find some of these sub-categories in other parts of the Yiwu market as well. But the following list only includes the items that are not specifically found in other markets of Yiwu.
Following is the list of these specialized streets or markets that you can find in the Yiwu market.
Eyewear. (190, Jiangbin middle road)
New year gifts and calendars, etc. (Middle of Gongren North road and Zongze road)
Smoking and painting stuff. (16, Zhaozhai Street)
Christmas gifts and related items (601, Chouzhou North road)
How Can I Source Products from the Yiwu Market?
Sourcing products from the Yiwu market is one of the most common features of this market as most of the local and international buyers visit this market to source products for their businesses.
You can source products from the Yiwu market in many ways. The methods are briefly listed below.
Find Yiwu market suppliers.
Select your products.
Make the negotiations on price and product quality.
Doing direct deals with Yiwu suppliers.
Making use of Yiwu market agent services to do the whole sourcing process on your behalf.
You will find the details on sourcing products from this market in a dedicated p of this article.
How to Find Yiwu Market Suppliers?
The Yiwu market suppliers are the shopkeepers who are present there in this market almost every day. The best method to find the suppliers for your business is to visit this market but you can also carry out some research before visiting as well.
A brief guide or a set of tips to find Yiwu market suppliers is chalked out below:
Go through the online Yiwu website and other online sources before visiting the Yiwu market.
Select the suppliers, shops, and market categories you want to visit in this market.
Physically visit the ps of this market.
Make direct contact with the suppliers of your niche or products.
Examine and finalize the products.
Ask your agent to do most of the things on your behalf.
How to Communicate with Yiwu Market Suppliers?
Communicating with the Yiwu market suppliers has been a challenge for a majority of international buyers who do not understand the Chinese language.
There are a few tricks that may be helpful to you while communicating with the Yiwu market suppliers. These tips are mentioned below:
Speak in Simple Words.
Although the Yiwu market is full of Chinese-speaking suppliers who mainly understand the Chinese language, most suppliers have started to understand simple words of international languages especially English.
As the Yiwu market hosts international buyers mostly consisting of English speakers, the suppliers are now more used to listening and understanding simple English words like price, discount, yes, no, thank you, and sorry, etc.
You have to keep one thing in mind when you are in the Yiwu market. You don't necessarily have to speak correct English. You just have to speak as simply as you can.
No matter how grammatically incorrect your sentences are, you just have to communicate with the shortest words possible.
Rather, you may have to speak in wrong grammatical English deliberately just to make yourself easier to be understood.
For example, you may replace the sentence "How much does it cost?" with a simple one-word question, i.e. "Price?".
Make Use of Your Body Language.
Keeping your conversation to words may not be enough when you are here at Yiwu or at any other place where there is a language barrier. This is the place where you bring in your body language. Some of the tips are mentioned below.
Clearly point at the products that you are interested in.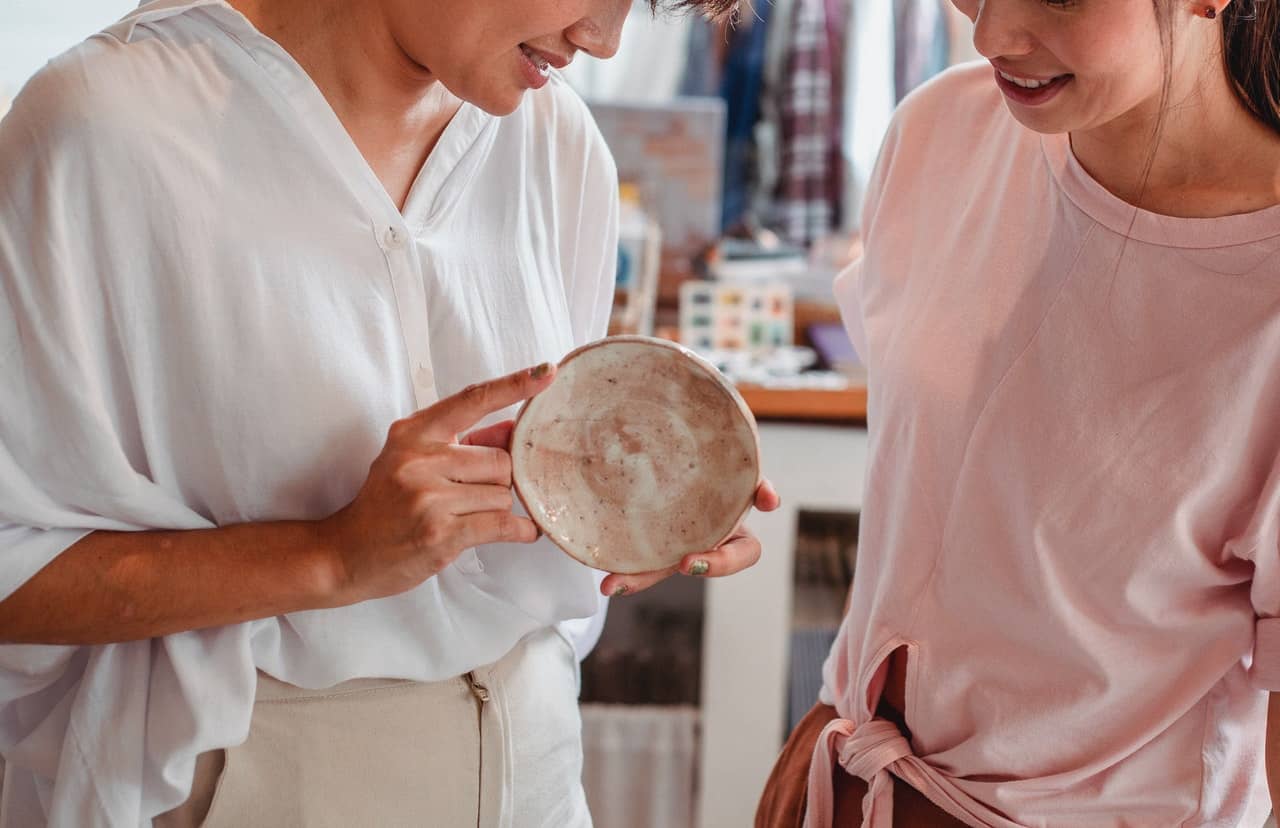 Make use of your fingers to say "no" for the wrong product.
Nod your head in affirmation for the right product.
Make a shocking expression for a higher price.
Lift your eyebrows or squeeze your face to show displeasure.
Point at the part of the product and twist your hand to ask about its details.
Observe other people how they are communicating with suppliers.
These are just general examples of making use of your body language.
Learn Simple Chinese Words.
"When in Rome, do as the Romans do". This is a famous saying and it applies to Chinese markets too. It would be a good idea to learn day-to-day Chinese words in order to make the Yiwu wholesalers comfortable with you.
Speaking a few simple words in the Chinese language would give you an edge over the ones who do not know a single word in the Chinese language.
Consider a foreigner in your country who is trying to make a conversation in your local language.
No matter how wrong he speaks your local language, it will leave a psychological impact on your mind that the foreigner keeps visiting your country and knows your country more than the others who do not know how to talk in your local language.
Communicating in simple Chinese words would give the wholesalers an idea that you are not absolutely new here in the market. It will make you feel at home and also compel the wholesalers to quote genuine rates with quality products.
Don't be afraid of the idea of learning Chinese, you can learn a few simple words like "discount" is called "dǎ zhé" and "ni hao" is a way to say "hello" in the Chinese language.
Try to learn and memorize the most common words like "Jiàqián" for "price" and "Shùliàng" for "quantity". Such words will surely make your life easier in the Yiwu market.
Always Do Calculations in Yuan.
Whatever currency your country supports, if you do not have Yuans or RMB in your pocket, it will be quite hard to make your purchases. Suppliers at the Yiwu market do not accept international currencies like US dollars.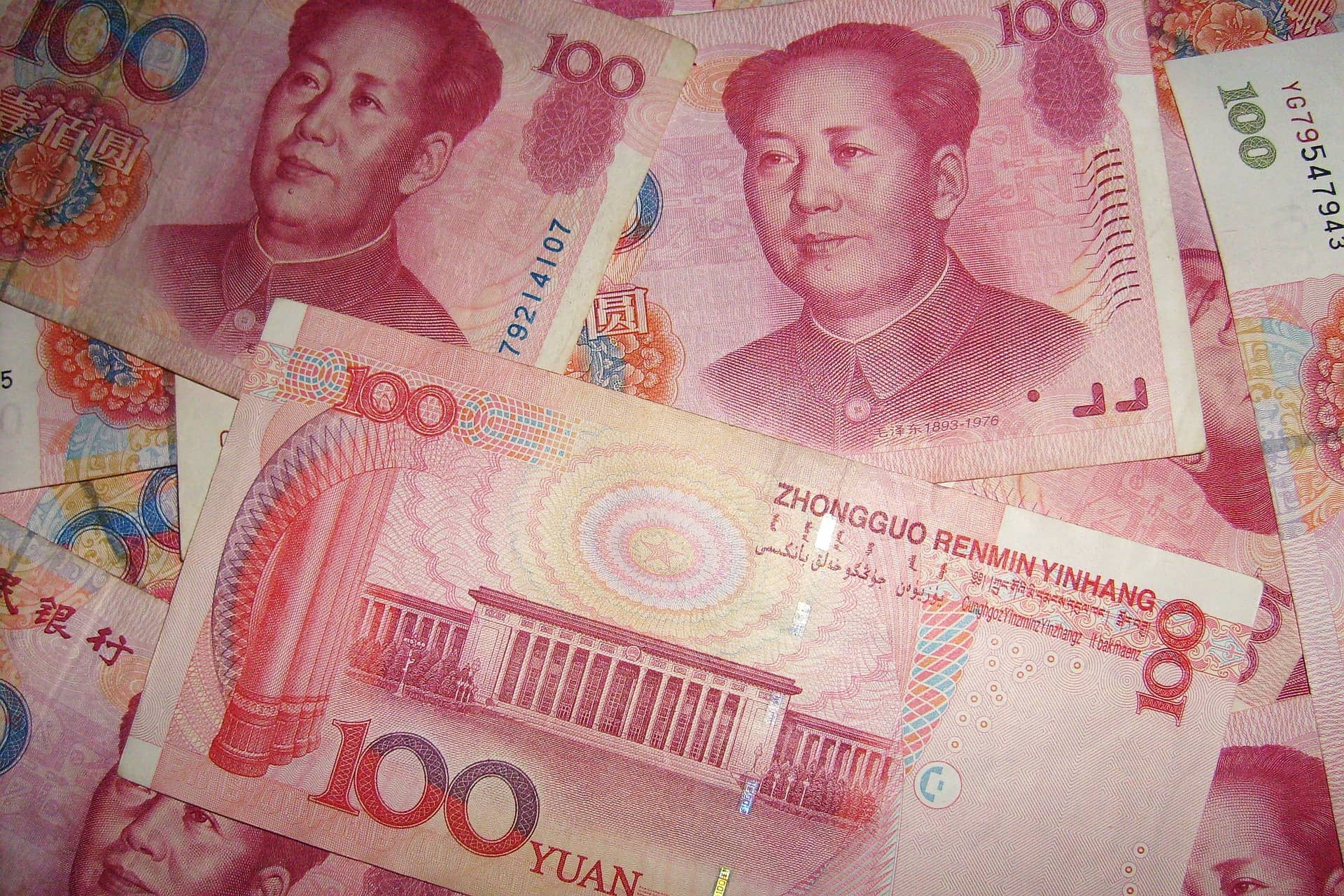 Make Use of Google Translator.
Google translator is an efficient tool to translate your words into simple Chinese language. If you feel that you are unable to deliver your point to the Chinese supplier, you can try translating your words to the Chinese language via Google translator.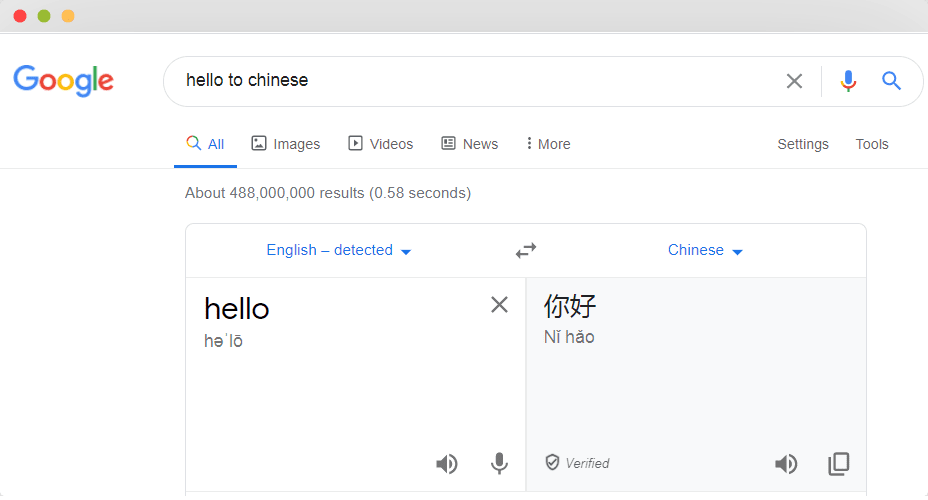 Hire a Physical Translator.
You can easily find a translator in the Yiwu market. That is actually a separate business in that market because there are a lot of international visitors who do not speak the Chinese language.
You can expect to hire a translator from $20 to $50 for a day in Yiwu.
Hire the Services of Yiwu Market Agent
If you hire the services of a proper Yiwu market agent, then you won't have to worry about communicating with the Chinese suppliers.
An agent will not only help you communicate your message to the suppliers but will also guide you through the market to make your visit worthwhile.
How to Select Yiwu Market Suppliers?
Selecting a supplier at the Yiwu market will depend upon your research and your understanding with the suppliers. You would obviously select a supplier that you would be most comfortable in dealing with.
In addition to that, there are other factors that would also influence your decision of finalizing a supplier or many suppliers for your business. These factors are mentioned below:
Lowest Rates
The price of the products is the foremost factor in selecting a supplier for your business as this will increase your margins. The supplier that offers the minimum rates for the products that you intend to buy should be your choice.
Talk freely with the suppliers about the quantity of the products you want to buy. Ask them how much discount they can offer to you if you buy multiple pieces from him.
The suppliers here at Yiwu market are thorough professionals and they mean business with buyers. They have the idea that you may have carried out your research before contacting them.
So, when you inquire about the prices of certain products, they would most probably be fair with you.
Niche-Specific Suppliers 
If you can grab a supplier who is working specifically in your niche, it would be no less than a blessing. A niche-specific supplier focuses solely on the same type of products.
These suppliers understand your business dynamics very well and they may also be in a better position to guide you about the latest trends and market demands in your niche.
Manufacturers VS Wholesalers 
This is the tricky part. You would mostly find wholesalers in the Yiwu market. These suppliers have bought or arranged the products from the real manufacturers and are present in the stalls of the Yiwu market to sell those products.
You would need to grab Yiwu factory manufacturers in case you want to discuss the manufacturing processes of the products and want to make some changes in the products.
As discussed above, your choice should be to select the ones who offer you the lowest prices of the products without disturbing the quality of the product.
Quality Assurance 
Some of the Yiwu market customers have complained that they have received products of substandard quality and the product quality they received was different from what they had seen during their visit.
Quality is a factor that you must not ignore while visiting this market. Additionally, you must emphasize on the quality of the products especially while you are negotiating prices with the suppliers.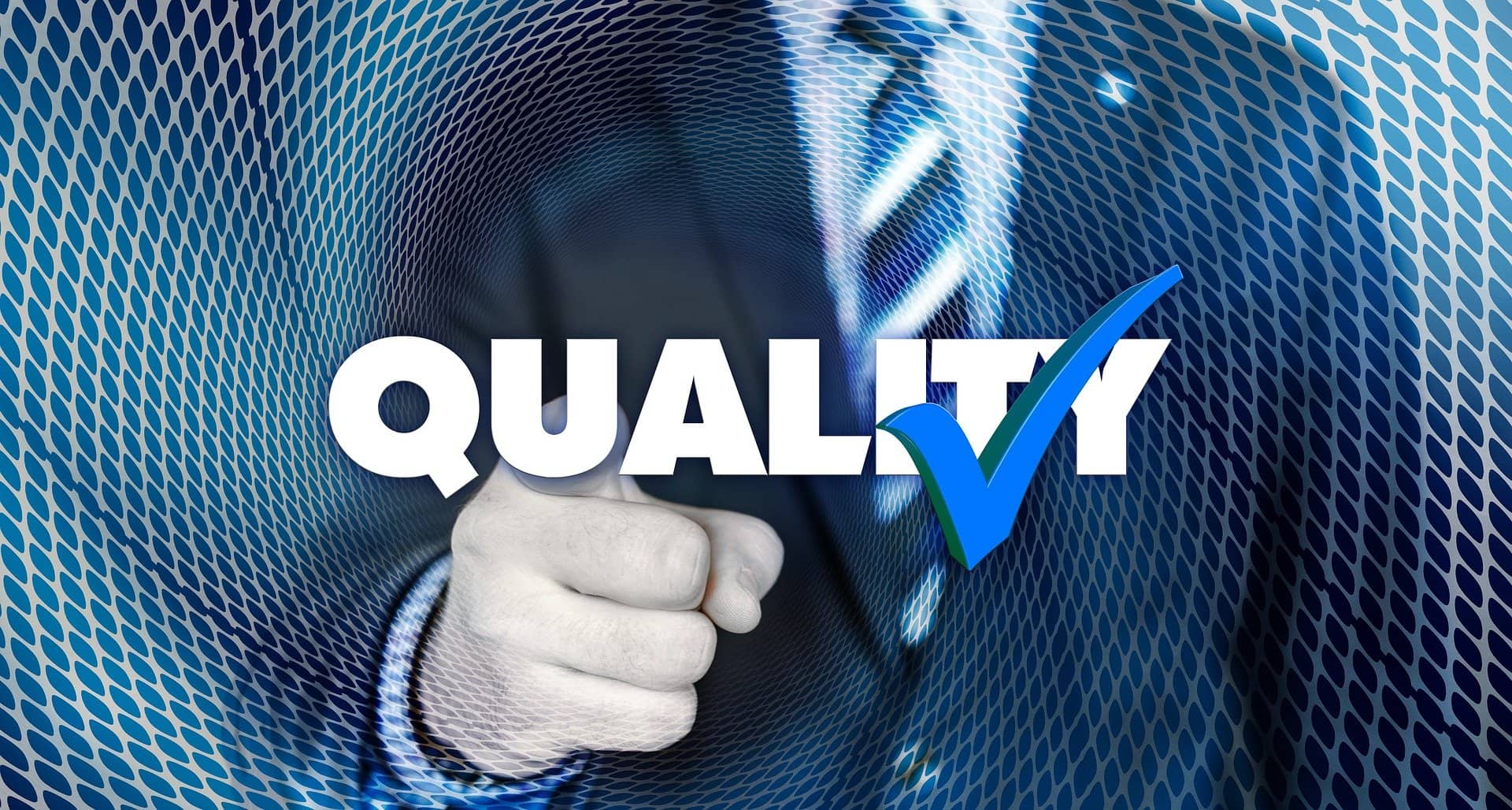 There have been incidents when an agent convinced the supplier to compromise the quality of the products at the same price so that the agent can earn illegal commissions.
Such kinds of unprofessional behaviors can be expected from agents who do not intend to run the agent business in the long-term.
That is why choosing a professional agent is very important. A professional agent company will never compromise on its services just to gain a few extra bucks. That is where NicheDropshipping takes the lead in winning the trust of its clients.
You must choose a supplier who assures you to keep the quality of the products intact. Additionally, you must categorically tell the supplier not to compromise the quality at any cost just to put extra stress on the suppliers.
Extended Services
There are suppliers who not only offer products but also offer extended services.
You should go for the suppliers who extend their services like delivering products to your hotel, offering discounts on bulk quantities, and are free to offer a little modification to the products.
What Is a Yiwu Market Agent?
Finding an agent in the Yiwu market is probably the safest option when it comes to dealing with Chinese suppliers in large quantities and various SKUs.
If you are a foreigner and do not know how to communicate in the Chinese language, you would definitely need a Yiwu market agent so that he may assist you in dealing with the suppliers present at the Yiwu market.
If you are on a visit to the Yiwu market, you can easily spot many Yiwu market agents. Most of them are proper companies that assign the agents to the visitors and charge them for their services accordingly.
These agents are primarily not experts in speaking different languages like English but they understand your language enough to translate it to the Chinese language to convey your message.
The services of a Yiwu agent are not limited to the translation only. The Yiwu agent will help you with many things. Some of the primary benefits of hiring a Yiwu agent are mentioned below:
Product sourcing guide (from Yiwu or other cities)
Yiwu map guidance.
Communication services.
Pick and drop services for you.
Hotel guidance.
Help with product packaging.
Help with white labeling and/or private labeling of items purchased from Yiwu market for your business.
Specialized packaging i.e. branded packaging of your items.
Photography and video services of your products.
Sample arrangements.
Quality checking.
Product comparisons.
Price negotiations.
Discussing product customization options with suppliers and manufacturers.
Local and international shipping facilities.
Comparison of shipment methods to suggest the cheapest and fastest method according to your needs.
In short, an agent would represent you and your business in the Yiwu market. He or she will join hands with you to discuss your business growth and make the most out of your visit to the Yiwu market in China.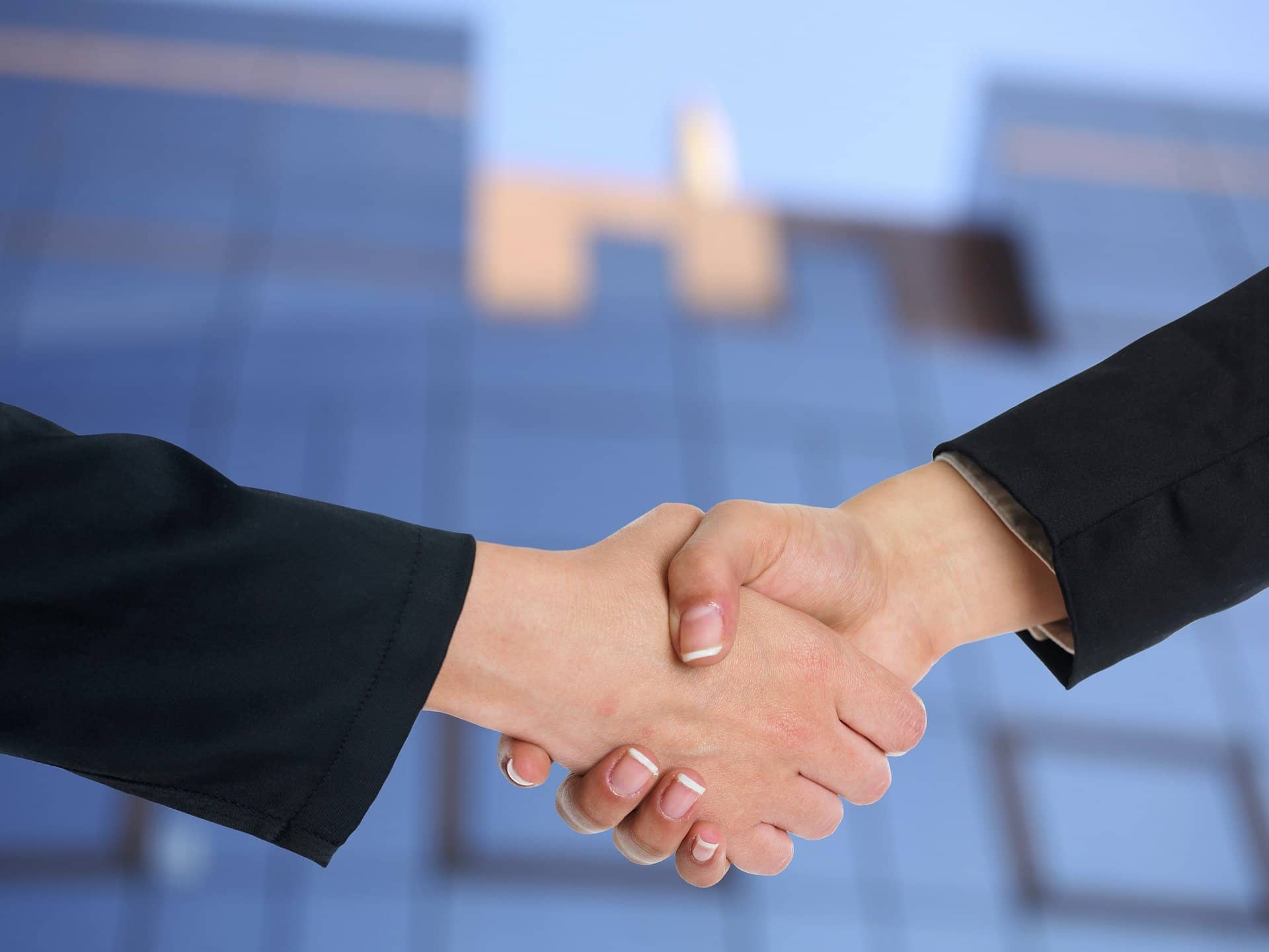 Caution: Not all agents offer the above-mentioned services. You need a professional and experienced agent provider to get the true essence of an agent in the Yiwu market.
How to Find the Yiwu Market Agent?
If you have been to the Yiwu market before, you must be aware of all the advertisements that are displayed to you within the Yiwu market and around the city.
The bus stations, train stations, and the airports especially in the nearby area of Yiwu are full of such advertisements.
Don't be bogged down in the list of unending agent companies in China and Yiwu. While finding the right agent for your business or yourself is quite important, you would surely be confused with so many options available to you at the time of arrival.
If you have previously visited this market and worked with an agent that satisfied your needs, that's fine. If you are new to this market or you want a better agent this time at cheaper rates, you would need to carry out your research prior to visiting this city.
Trust is a basic factor for doing business with any person. As involving an agent requires a lot of transactions and handling of your products, you must develop trust with that agent before you hire their services.
You must have a voice from your inner self that this is the agent I can work with.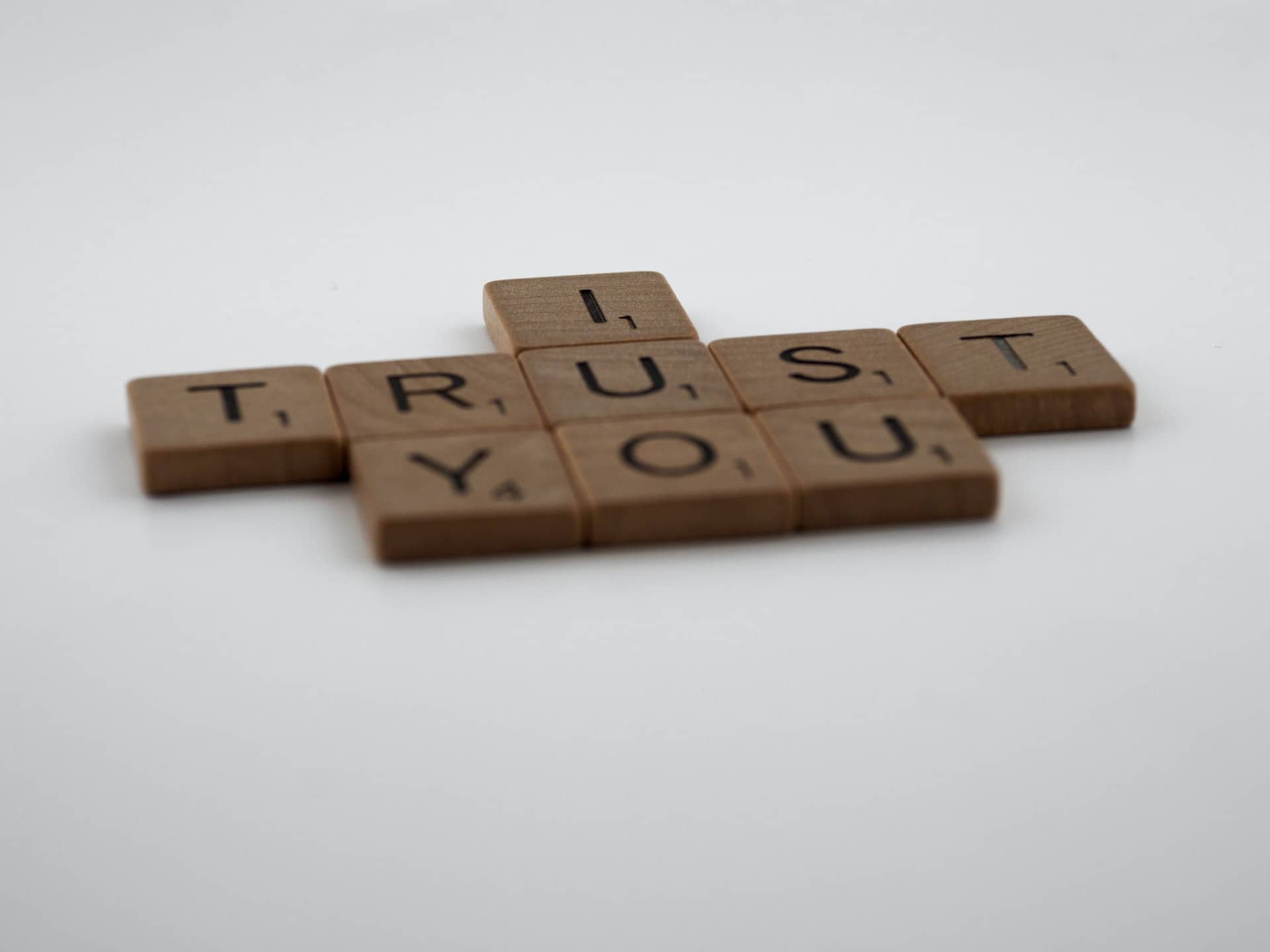 Caution: Fraudsters, newbies, and inexperienced people are always there in every country. China is no exception to it. You have to be careful about choosing the right agent for your business.
Here are some of the tips and tricks that will really help you select the right Yiwu agent.
1. Carry Out an Online Research
Even before visiting the Yiwu market, you must carry out online research to shortlist some of the agents who you think can work with you. Tips for online research are as follows:
Google is a smart platform to cater to your research needs. If you are into a dropshipping or retail and commodities business, then Google would already have shown you tons of advertisements based on your search activities on Google.
There is no harm in checking out the advertised agent business.
If an agent company is spending money on advertisements, it is most probably an ambitious business and they are most probably in need of expanding their business.
Websites speak volumes about a business. If the website of an agent company is poorly maintained, has bad English, and shows an overall substandard look, it is most likely that they offer bad agent services in Yiwu too.
Jot out your research and shortlist some of the agent providing companies that you see from Google and other online sources including social media.
Try to ignore the rhetorics and self-claims of being the TOP or No.1 agents in Yiwu. Every other website will seem to show such claims but this is something you have to decide for yourself.
Read their "About Us" and "Terms and Conditions" pages. You will have a better idea of what they are offering.
Contact them via their "Contact Us" page. Check how early and professionally they respond to your queries. This will show their urge and seriousness to work with you.
Check the commissions these agents are willing to work on. Cheapest commission rates are not always the best idea. If a company is charging you higher, it may be because of its premium and professional services.
Opting for an agent service that has a minimum commission rate may result in poor services as well.
2. Physical Visit to Their Office and Premises
After doing your online research, go to visit the offices and premises of the companies that you had shortlisted. The tips about the checklist you need to carry out in your physical visit are as follows:
Just like a website, you will have to apply a sense-check in their offices. You need to check if the offices of these agents are nearby the Yiwu market so that they can visit the market with you easily.
Always try to check if these agents work with proper staff. The staff is actually responsible to deliver the services to you and your businesses.
Check if they work with a proper set of rules. If a company has chalked out its rules, it is most likely to be a professional company in comparison to a company working with no rules.
Try to communicate with them especially with their staff to know whether they are experienced in their work or not. Communicate in your language and try to check if they understand every bit of what you are saying.
Ask clearly about the services they offer. If they miss anything, clearly ask them if they would provide the additional services like repackaging or customizations if asked by you.
Also, ask if there are any additional charges for additional services.
Don't be shy in confirming the legal identification of their business. Ask for their government-issued licenses, firm registration, ID cards, and real names of the agents that you are going to work with.
Ask tricky questions to have an idea of their experience. Most of the agents are aware of methods, shipment charges, and custom rules of shipping goods to the USA.
It is better if you can spot an agent that has experience working in the niche of your business.
Go to their warehouse and check if it is spacious enough and things are properly stored and maintained.
Are Prices in the Yiwu Market Same as Factory Price?
Prices in the Yiwu market may or may not be the same as factory prices. Interestingly, you can find the prices offered by wholesalers lower than the prices offered by the factories or manufacturers for the same products.
Buying from a manufacturer may not always be a good idea in terms of prices. All you need to look for is the best possible prices of the product with the same quality.
Many wholesalers buy from manufacturers in bulk quantities. That is the reason they manage to offer the same products with the prices lower than the manufacturers.
So, you should always have a price comparison when buying from the Yiwu market. The one who offers you the lowest price, that is your call.
How Do You Make Payments in the Yiwu Market?
If you buy only a few pieces, you can pay in cash (RMB) or use the popular mobile payments in China — Wechat Pay or AliPay. However, if you buy in bulk, you should wire the money to your supplier's bank account.
The situation of payments may vary when it comes to making payments to the agents. It depends on what forms of payments these agents accept.
Wire transfer and international payment gateways are generally accepted by the established agent companies like NicheDropshipping.
How to Ship Products from Yiwu to Your Country?
Once you have selected and purchased the products from the Yiwu market, shipping the products to your destination will be the next task.
The real cost of the products cannot be calculated without including the shipping charges.
Obviously, you would need to find the shipping company in China for the cheapest rates.
Again, spending a lesser amount on shipping your products is not always the best idea.
You would obviously love to get your products shipped at the cheapest rates but at the same time, you would also need your products to reach safely and in a timely manner.
As China has turned itself into the world's factory, shipping products to other countries is a regular routine. Millions of products are shipped to different parts of the world from China on a daily basis.
The general shipping methods are divided into the following categories that most of the countries use:
There is a specific cost attached to every shipment method. Air Freight charges are the highest of all. But at the same time, it is also the fastest way to get your products delivered.
You can use air shipment methods if your products are low in quantity, smaller in size, and you want them delivered within a few days.
The cheapest and most common delivery method is by sea. It is recommended for large quantities. You can save on shipping costs when you order products in bulk.
The train shipment charges lie in between air and sea charges and are less frequently used methods for shipment.
Conclusion
We have tried to cover every important aspect of the Yiwu market in detail. We hope that this article would have provided value to dropshippers and other business-minded people who intend to do business with the Yiwu market.
If you have any queries regarding the topic, or you want us to cover any other area related to Yiwu commodities, just leave a comment and we will get back to you with the latest information in no time.