The Internet is full of scams of all kinds; what should we look out for to secure ourselves from the coming tides? How do you know you're dealing with a reputable supplier?
Don't worry, you are not alone. A large number of businesses were polled in this Global Sources survey.
Claimed that authenticating Chinese suppliers is the most challenging aspect of purchasing products from the nation.
That's why, in this article, WeI'll elaborate on the scamming issues among dropshipping businesses.
Buckle up and let's get started!
Possible Scams
Brand Products
Alibaba is the biggest online shopping platform. It also has a lot of fake brands on sale. You can see major brands there like Adidas, Nike, Balenciaga, selling at an incredibly low price.
Some suppliers may claim that they are the OEM (Original equipment manufacturer) of the product. And that is 100% nonsense.
If they are indeed the OEM of the brands, they sell products on their own at a much lower price.
It is against the contract. And they will face legal accusations. Because luxury goods have a solid allure to consumers, thus many businesses are willing to take the risk to sell fake products.
That's why low-priced knockoff products are popping up in the market.
Big brands like Apple and other manufacturers already have stringent agreements in place. Often with a small group of manufacturers, distributors, and wholesalers.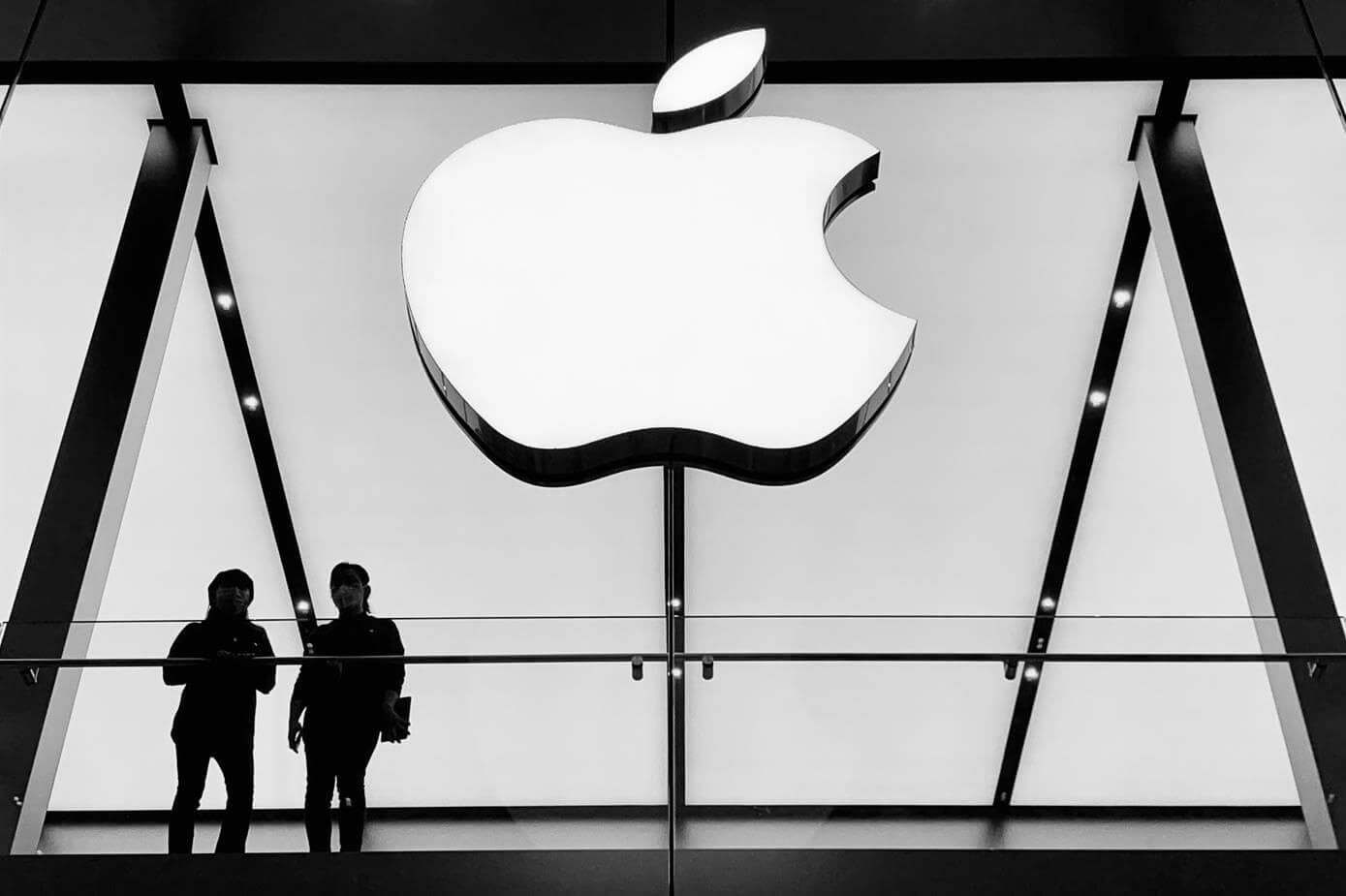 It is recommended to contact the brand directly through their official website if you are interested in selling branded products.
Deceiving Sample
To ease our minds. Most dropshippers will do sample orders to ensure themselves the product quality.
While your sample orders may look flawless, the actual product could be defective or of cheap quality.
Because of the physical obstacle of dropshippers being abroad, they can't inspect the qualities of every single product themselves.
They don't scam your money directly but by profiting off of the cheap products. Even if you receive a perfect sample, you still need to be cautious before bulk purchase.
The best solution to this is to hire a third-party inspection team—a sourcing agent for every single one of your products before they get shipped out.
After a quality inspection in the warehouse for defective products, agents will communicate directly with the supplier.
Ask the reason for producing inferior products, and promptly return/exchange goods to ensure the buyer's experience.
You can photoshoot for the inventory so that the dropshipper can see the actual situation of their products.
Fake Gold Sellers
Gold suppliers are not scam-free. It would help if you still were cautious when dealing with the suppliers on Alibaba.
The statistics noted that 1% of Gold Suppliers engaged in fraudulent transactions for the year 2009.
That isn't to say the Gold Suppliers do not imply a higher level of trust. All you need to know is that they aren't perfect.
Pay a couple of thousands of dollars, and you can become one of Alibaba's gold suppliers. A cunning scammer can masquerade as an Alibaba supplier.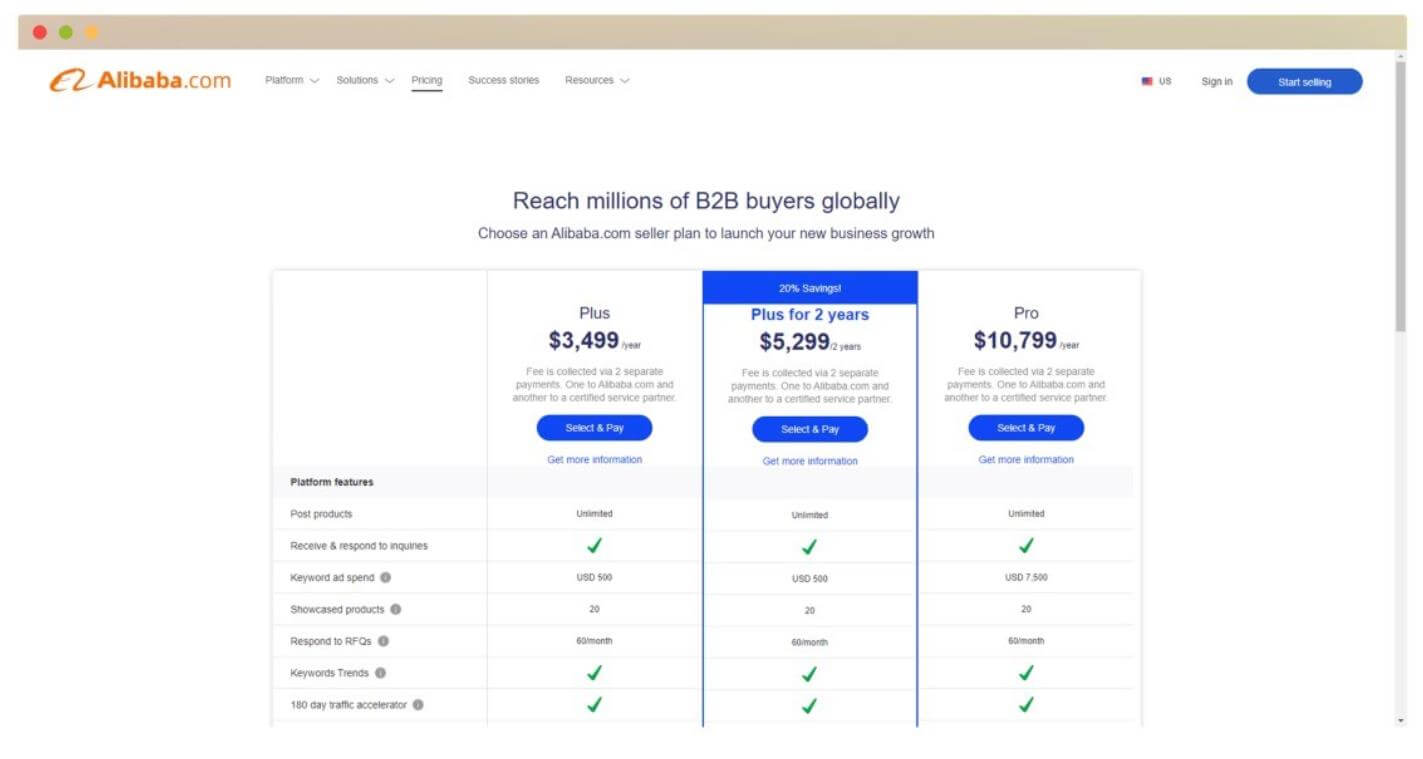 They will sign up for the Gold Supplier membership, trick a lot of money, then bail.
So to choose a supplier, you need to check their experiences in years, catalog, and certifications.
Disappear After Payments
Some suppliers are not even bothered to make up lies. They just disappeared after the money transfer.
They will offer an irresistible price, send excellent samples to earn your trust. And once you made the deal, they will be gone for good.
That is often the case with suppliers who prefer to deal offline and pay in one lump sum. In spite of asking the other party to give an invoice before payment, because dropshippers are not in China,
It is very hard to examine the companies' qualifications. However, I'll mention the database you can inspect in the latter part of the article, so keep watching.
If you choose to purchase through Alibaba, you must adhere to the online transaction. The platform will protect the rights and interests of the dropshippers.
If you receive a bulk of goods but are not satisfied with the quality, you can look for Alibaba customer service to avoid losses.
Sales Rep Scam
Not only will you be scammed by unethical suppliers, but the sales rep can also trick you. It is usually under the circumstances that the sales rep is about to quit the job and fraud money from both you and the supplier.
They will offer irresistible prices below the market and ask you to transfer money through their personal account.
Once your payment arrives at its personal account, you will lose the protection of the Alibaba trade assurance.
If your sales rep made such a proposal of transferring money to their personal account, you should let the supplier company know and discuss a solution to this.
What You Should Do
Get a Sample
We've touched on this subject several times – The importance of sample orders.
Whether you're purchasing wholesale clothes in China or other goods, request a sample item, even if you have to pay for it.
When you have a sample in your hands, you can inspect it for quality and ensure it's precisely what you want.
Request sample orders for any product you're thinking about investing in – even if you have to pay for them.
When you have a sample in your hands, you can inspect it for quality and ensure it's precisely what you want.
Meanwhile, in the process of sample order, you can experience firsthand whether the supplier is suitable for cooperation—the lead time of the product and logistics time efficiency in the process of getting samples.
After receiving the pieces, you can give feedback to the supplier in time to improve.
Make a Phone Call
Make a phone call to the China suppliers' landline and ask for the company registration number and business license number while you are at it.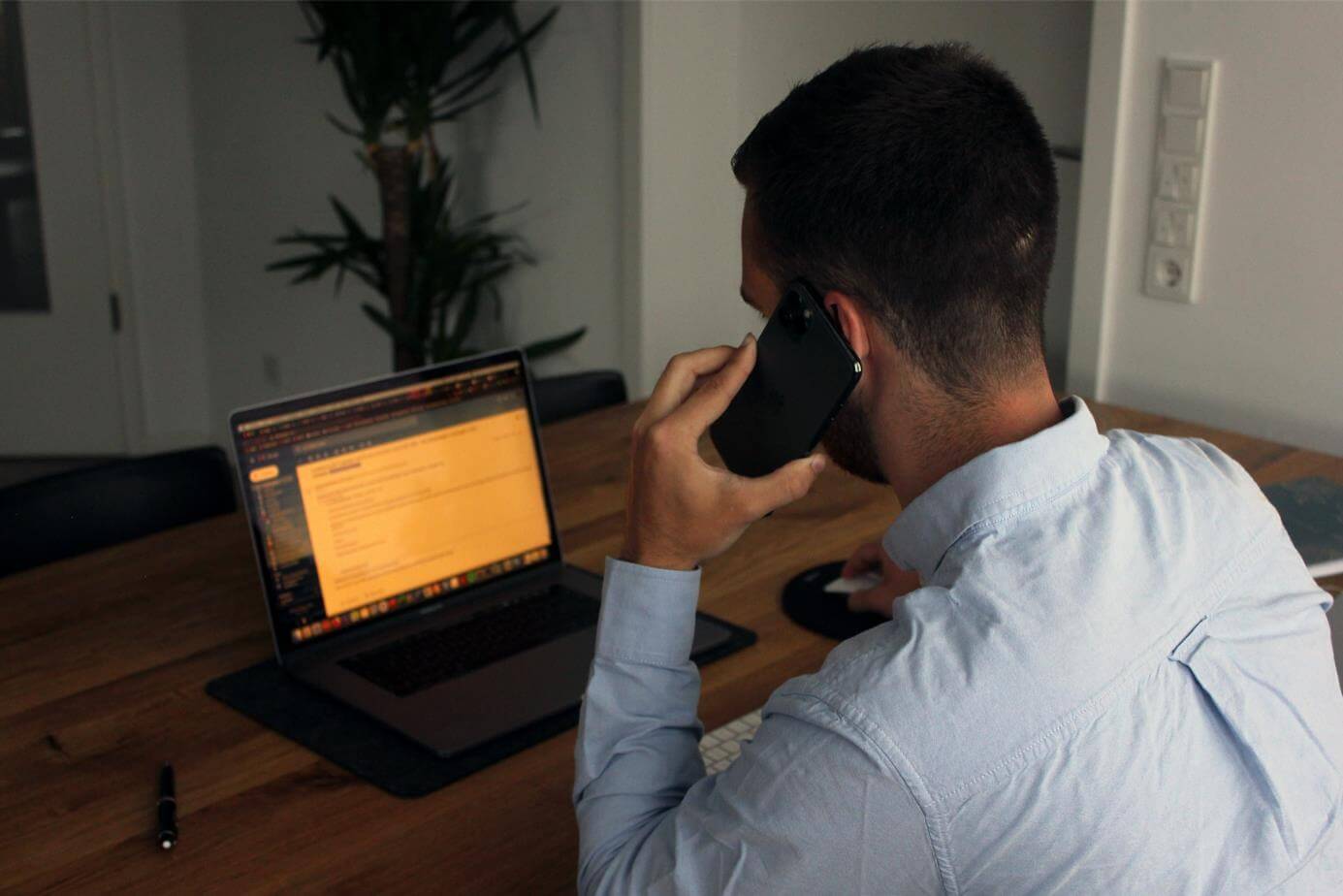 Most scammers do not give basic registration information online in order to avoid being tracked by law enforcement officials.
They may, for example, present a fictitious firm address, phone number, and fax number, or entice buyers to contact them solely by mobile phone.
Using the area code, you may perform a simple check on the location of the phone number.
Make Good Use of Databases
Search through China company's authorization apps like QiChaCha or TianYanCha.
They are both platforms certificated by the Chinese government.
Try typing in the name of your supplier's company to see if it comes up. You'll be able to find out if they were sentenced or if they failed to pay restitution.
Also, additional information about the company, like registered address and registered organization, helps you get a grip of the company you are working with.
Use Escrow Service
Rather than paying the supplier of goods, you pay Alibaba, which will hold the money until you receive the order. If you are not happy with what you received or did not receive anything, Alibaba will hold the funds and refund the money.
There are a lot of Escrow Services online if you are doing offline trading with the suppliers. Purchase from China, the official purchasing platforms like Alibaba, 1688, Taobao, and TianMao. These platforms will keep the money until the buyer confirms receipt of the product after they paid. If the product is as expected, the supplier will then receive the money. Since 90% of the world's products are imported from China, China already has a mature mechanism to protect the rights of its buyers.
Without protecting one trading platform, you will put yourself at a high risk of being scammed. It is not a low cost; you can get other third parties for validation, like a sourcing agent.
Visit the Company or Factory
It's unlikely to visit the factory by yourself, a trip across the world is a huge cost in time as well as money. To inspect the suppliers and the factory, you can ask them to provide videos/pictures of production, inventory, environment, and more. Facetime or doing an online meeting is a great approach.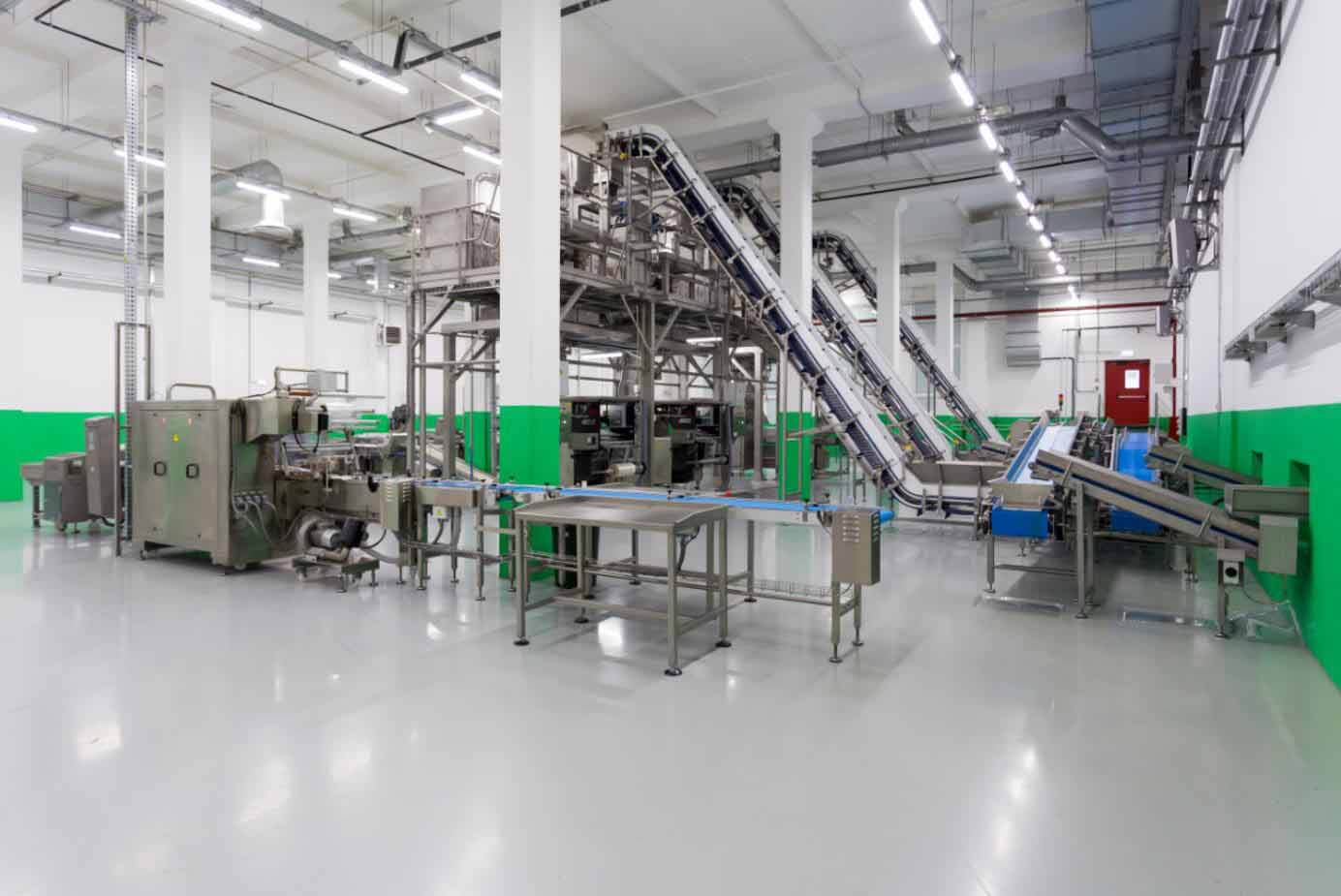 Let a sourcing agent check the supplier's quality. The process always is that the agent will get a product list, they will check the items shipped to the destinated warehouse: the color, quantity, and quality of the products.
Follow our guide on negotiating with suppliers when it's time to start talking prices with a China supplier. So you can get the best deal and keep your profit margins healthy.
Conclusion
When you're investigating a potential supplier, you should focus on these two things:
Is the supplier able to provide the items you're looking for?
Is the company a reputable corporation with a solid reputation? Rather than a con or a company on the verge of bankruptcy?
You are entering unfamiliar territory by starting a dropshipping business. So it's better to be cautious every step of the way in case of money loss.
It is inevitable that all businesses, no matter in which form, have the risk of being scammed.
You can always reach out to NicheDropshipping if you are uncertain about selecting the right supplier. Meet our team, who have supported more than 1000+ Shopify dropshippers to start their dropshipping business.
Send us a message and ask us everything.