Dropshipping is a great business model to become more familiar with the eCommerce industry. 
It allows you to skip the stress of holding inventory and shipment.
That's partly the reason why it has become popular over the years, especially among beginners.
Unfortunately, this is where the problem starts. Most new entrepreneurs jump into dropshipping unprepared.
They forget that dropshipping also has a dark side with plenty of shady suppliers waiting to scam you.
Want to avoid becoming a victim? Then continue reading as we uncover some of the most common dropshipping scams.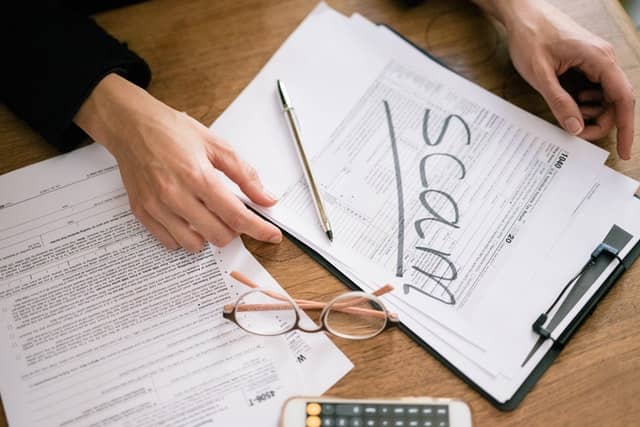 Is Dropshipping a Scam?
Dropshipping has been around for decades, with 27% of online retailers using this model to run their online businesses. If it really was a scam, then why are so many entrepreneurs running successful dropshipping stores without getting caught?
In addition, popular eCommerce platforms like Shopify and WooCommerce are known for their dropshipping-friendly apps and features. This just goes to prove that dropshipping is a viable business model and far from being a scam.
Why Do Many People Believe Dropshipping Is a Scam?
There are a growing number of scammers in the eCommerce space who send low-quality or counterfeit products. This has led many customers and even some unsuccessful entrepreneurs to think dropshipping is a scam.
However, what people often overlook is that all businesses, regardless of the form, carry a risk of scams. You just have to be vigilant about where you purchase your products and whether the seller has good ratings and reviews.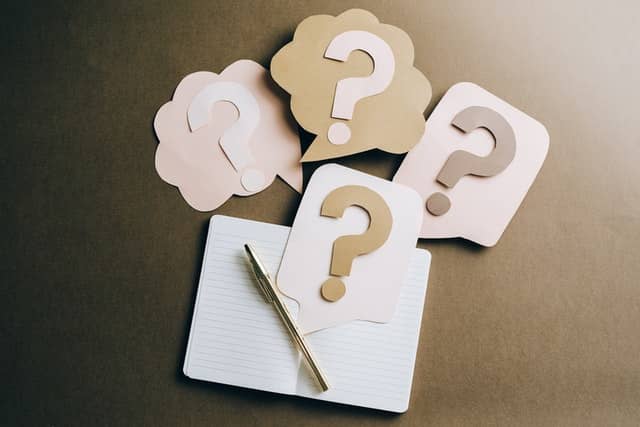 Common Dropshipping Scams and Their Solutions
The internet is full of dropshipping suppliers, but not all of them are as honest as you might expect. Let's go over some common dropshipping scams and also share some tips to avoid them.
1) Counterfeit Products
The majority of dropshippers source their products from AliExpress. You can see major brands there like Adidas, Nike, and Balenciaga, selling at an incredibly low price – which is obviously fake.
Some merchants may claim that they are the OEM (Original equipment manufacturer) of the product, but that is 100% nonsense.
Luxury goods have a solid allure to consumers, which makes it easy to generate a hefty profit. That's why low-priced knockoff products are popping up in the market.
Big brands like Apple and other manufacturers already have stringent agreements in place. Often with a small group of manufacturers, distributors, and wholesalers that you're unlikely to find on AliExpress.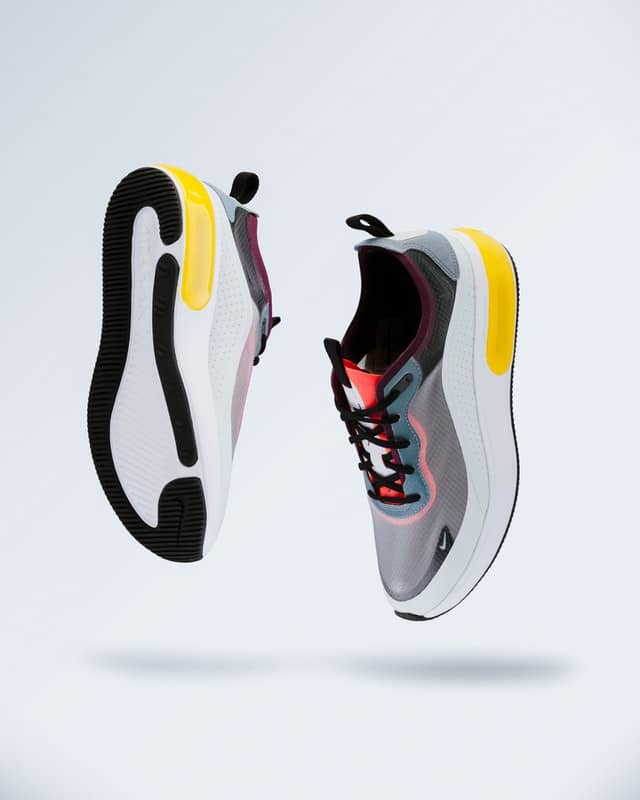 How to Avoid This Scam
It's never a great idea to dropship counterfeit products as it can lead to copyright issues and a ton of other legal accusations.
We suggest staying away from them altogether unless you're working with reputable distributors or direct manufacturers.
One way to verify the authenticity of a supplier is by emailing the official address of the brand. Most big brands would respond and let you know if they have affiliations with the merchant.
Another way is to check reviews, but that isn't as reliable because some customers lack the knowledge to differentiate between genuine and counterfeit products.
2) Deceiving Samples
If you're receiving flawless samples, then surely the supplier is trustable, right? Well, that isn't always the case.
Many suppliers send deceiving samples when in reality, the actual product could be defective or of cheap quality.
As a dropshipper you cannot physically inspect every product and they use this to their advantage.
They wouldn't scam your money directly and instead deliver inferior quality products to your customers to make a hefty profit.
If you are getting excessive quality complaints from your customers, then this might be the reason.
After that, we have another category of scammers who would simply send garbage to your customers.
This is even more dangerous because it can completely tarnish the reputation of your brand.
How to Avoid This Scam
The best solution to this is to hire a third-party QA agent to inspect each product before it gets shipped out.
The agent can directly communicate with the supplier and send defective products back to their warehouse.
You can then ask why the products are inferior and promptly return/exchange goods to ensure a positive buying experience.
Alternatively, you can place sample orders at another address to see what the supplier is sending.
This method may be cheaper than permanently hiring a QA agent but the problem is that what if the product quality becomes inconsistent after a few orders?
That's why if you have any doubts regarding product quality or the supplier looks shady then the best approach would be to get the help of a third-party service.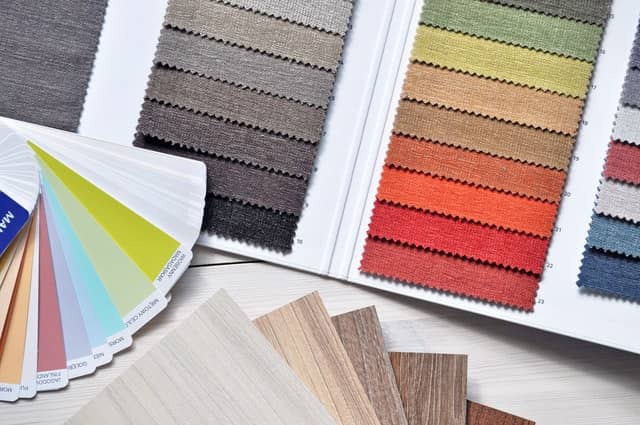 3) Fake Gold Sellers
If you're planning to do high-ticket dropshipping, then you can consider selling gold jewelry. But the problem again is that you can't trust just anyone with it.
It's possible to become a gold supplier on Alibaba by paying a couple of thousand dollars.
A cunning scammer can use that to their advantage by signing up for the Gold Supplier membership, swindling a lot of money, then bail.
Although we're not saying this is always the case. Most gold suppliers on Alibaba are legit, but it's still a possibility you should consider.
How to Avoid This Scam
If you're finding your gold jewelry supplier from Alibaba then check their experience in years, catalog, and certifications.
Just remember that dropshipping gold always comes with a degree of risk and we do not encourage working with random suppliers.
In case you're unable to find reliable gold jewelry suppliers, you can refer to our list of the best POD jewelry companies.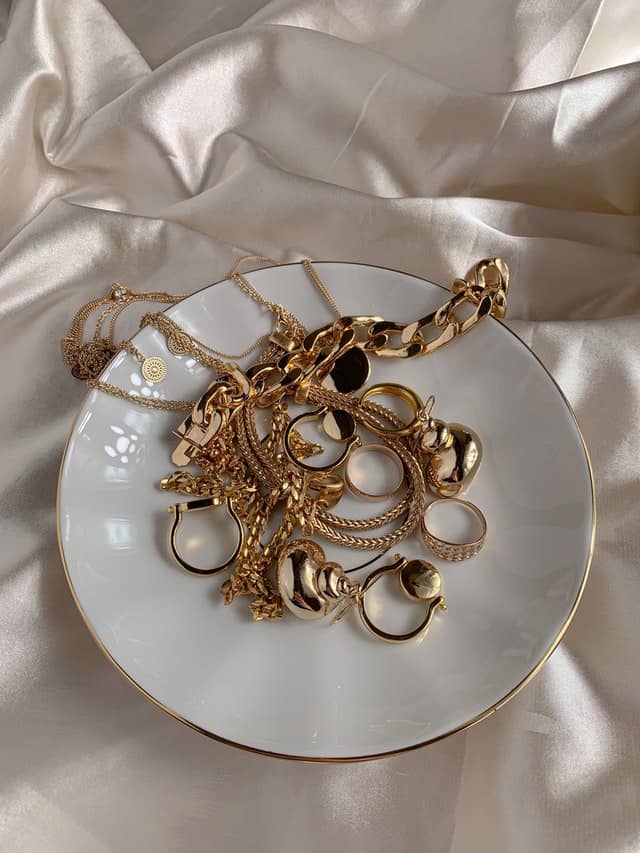 4) Disappear After Payments
Some suppliers cannot even be bothered to make up lies. They would simply disappear the moment they received the payment.
Most of the time they would offer an irresistible deal and present it as a once-in-a-lifetime opportunity to earn your trust.
These suppliers would normally prefer to deal offline to avoid Alibaba's Trade Assurance.
How to Avoid This Scam
If you're working with a supplier from Alibaba, then the easiest way to avoid this is by not transferring any money offline.
Alibaba offers Trade Assurance, an escrow service designed to build trust between buyers and sellers.
It ensures that the product quality and shipping time are according to the commitment of the supplier. The funds will not be released to the seller until those expectations are met.
That is why many suppliers who plan on disappearing with the money ask you to pay outside the platform as that would nullify the trade assurance.
However, if you're working with a supplier outside Alibaba/AliExpress then you have to be more careful.
You can try using a third-party escrow service or go through the reviews of the supplier on reputable sites like Trustpilot.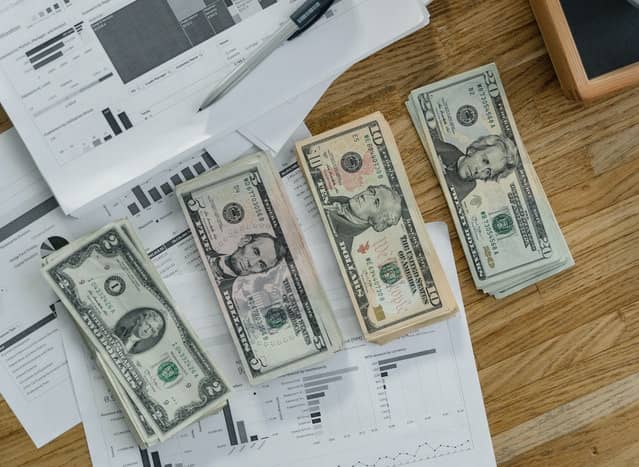 5) Sales Rep Scam
Aside from unethical suppliers, the sales rep can also trick you.
It is usually under the circumstances that the sales rep is about to quit the job and scam money from both you and the supplier.
They will offer irresistible prices below the market and ask you to transfer money to their personal account.
Once you send the payment, you will lose the protection of the Alibaba trade assurance – and we all know what happens next.
How to Avoid This Scam
We already discussed above that if you're working with a supplier on Alibaba/AliExpress, it's never a good idea to transfer money outside the platform.
If your sales rep offers such a proposal then you should immediately reject the supplier.
6) Get-Rich-Quick Schemes
Plenty of people have fallen victim to the get-rich-quick schemes. It has become common nowadays, especially on social media platforms.
The way it works is that you'll be approached by a person who claims to be a professional dropshipper and knows the "ultimate formula for success".
You'll be told how the formula can help you earn thousands of dollars and enable you to achieve your income goals. However, the catch is that, in order to learn the formula, you have to pay a small fee.
By now, you probably know where we're going with this. The moment you transfer the fee, your dropshipping guru would block you and disappear from everywhere.
How to Avoid This Scam
We know, there are plenty of successful professionals who have spent hours preparing courses so people could get the hang of dropshipping. They have case studies to show, along with some insider tips to help you get started.
But the thing is, there still isn't a sure-fire formula that would transform your business into a revenue-generating machine overnight or in an unrealistic timeline.
Anyone who promises that is downright lying and trying to scam you. At most, they would copy a course and tips from other resources and send them to you under their name.
The only way to avoid this scam is to understand that there are no shortcuts to success. Every business requires hard work and effort, and dropshipping is not an exception.
It's fine to invest in self-education by paying a professional dropshipper. However, with so many free online resources to learn dropshipping, it really isn't necessary.
Anyone who promises you'll immediately start making money by paying them a subscription fee is fooling you. Some scammers would go to great lengths to prove that by creating a profile with thousands of fake followers on social media.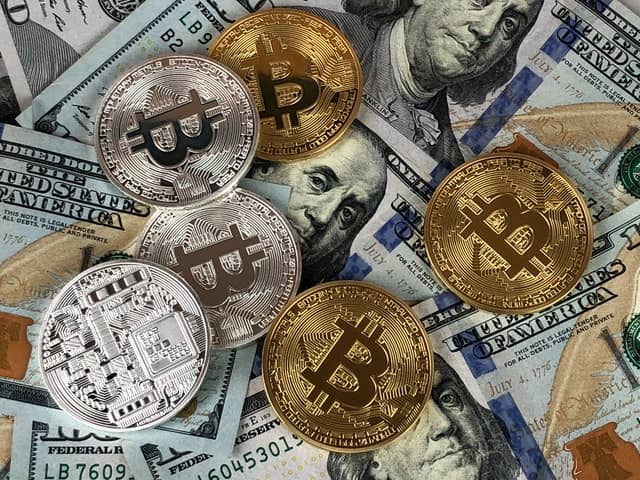 5 Tips to Avoid Dropshipping Scams
If you're working with suppliers outside Alibaba then there's no trade protection to keep you safe. However, you can still identify shady suppliers by keeping the following tips in mind: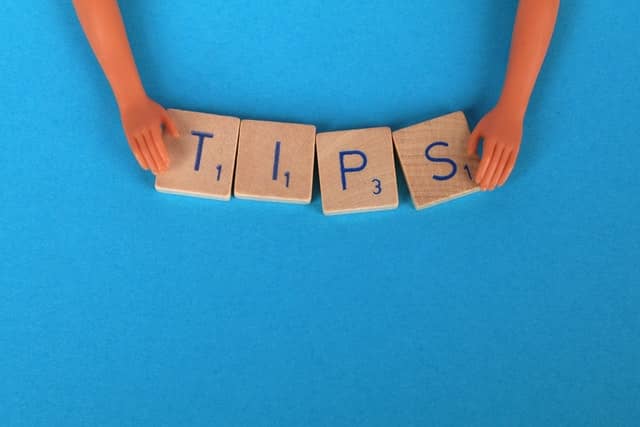 1) Verify Company License
If you're working with a supplier outside an eCommerce marketplace then always ask for the company registration number and business license number.
Most scammers do not give basic registration information online to avoid being tracked by law enforcement officials.
They may, for example, present a fictitious firm address, phone number, and fax number, or entice buyers to contact them solely by mobile phone.
Using the area code, you may perform a simple check on the location of the phone number.
2) Unrealistic Offers
Always remember, if it looks too good to be true, then it probably is. Price shouldn't be the only factor that you should consider while dropshipping.
Many scammers would set unrealistic prices for their products to lure customers.
As soon as you trust them, they will either run away with your money or send you inferior quality products. Pay a higher price if you have to as long as you're getting top-quality products because that will set you apart from your competitors.
3) Search Online Databases
If you're working with a Chinese company, then try searching for them on authorization apps like QiChaCha. It's a platform certified by the Chinese government.
Try typing in the name of your supplier's company to see if it comes up. You'll be able to find out if they were sentenced or if they failed to pay restitution.
Also, additional information about the company, like the registered address and registered organization, helps you get a grip of the company you are working with.
You can use the same method if you're working with suppliers from other places as well. However, you'll have to search for a website that has a database of registered companies from that country.
4) Fake Reviews
Checking the reviews of a supplier is the best way to verify their authenticity – but only when the reviews are legit. Nowadays, many suppliers have started getting fake reviews that can be difficult to distinguish from the real ones.
What you can do is try looking for negative reviews. Suppliers often get a series of positive fake reviews right after a customer writes something negative.
Although it's true that you can't satisfy every customer, if you notice a positive review after every few negative reviews then something is definitely fishy.
Try reading the complaints of the customers, if most of them have the same issues with the product, then the supplier is probably manipulating the reviews.
5) Visit Suppliers Factory
We know, it's impractical to visit the suppliers' factories because a trip across the world is a huge investment of time and money.
What you can do, however, is ask them to provide videos/pictures of production, inventory, environment, and more.
Scheduling an online video meeting is an even better approach and can reduce the chances of fraud.
Otherwise, you can also get the assistance of a professional sourcing agent who will physically verify the quality of the products.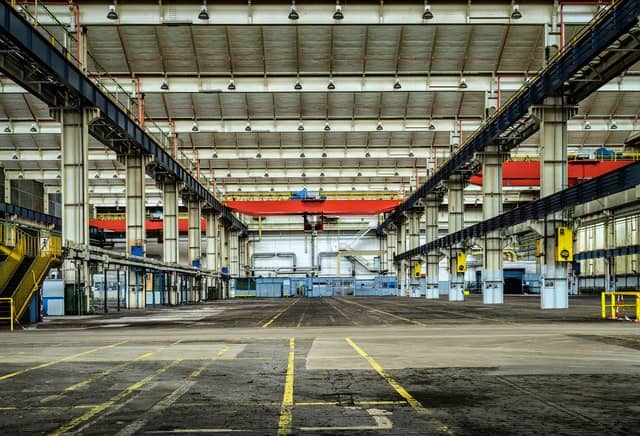 FAQs about Dropshipping Scams
Is Dropshipping Legit?
Yes, dropshipping is a completely legit model that is used by entrepreneurs from around the world. Although like every other business, it's possible to get scammed as a dropshipper if you don't have a trustworthy supplier.
Are Dropshipping Sites Legit?
Most dropshipping sites are legit, but there are always a few black sheep that you must look out for. When in doubt, check the reviews of the seller online to verify their authenticity.
Do Most People Fail at Dropshipping?
Yes, almost 90% of the dropshipping stores fail because most people have started to think of dropshipping as an easy money-making scheme. The majority of them don't have a plan and aren't willing to invest the time and effort necessary to make their business successful.
What Is the Downside of Dropshipping?
The biggest downside to dropshipping is that you're completely dependent on your supplier. If they run out of stock, then so do you. In addition, you cannot physically inspect every product, which can lead to quality issues.
How Much Does the Average Dropshipper Make?
The amount of money a dropshipper makes depends on the type of product and the volume of sales. On average, the profit margin on each sale is around 15% to 30%. This can add up to $1,000 – $5,000 each month.
However, the majority of the dropshippers fail and are hardly able to make any profit. So it all depends on your marketing strategy and the amount of effort you're putting into your business.
Why Do Buyers Think Dropshipping Is a Scam?
The ease of operations dropshipping offers has made it popular worldwide. Many beginners who lack eCommerce knowledge along with scammers have started to use this business model.
They send low-quality products to the customers, or simply run away with their money. This has led many buyers to believe that dropshipping is a scam.
Final Thoughts
There's always an inevitable risk of scams when you're working with dropshipping suppliers online.
If you're a beginner then you should take each step with caution. Before trusting a supplier, go through their reviews, and order a sample product.
Most importantly, you need to keep in mind that there are no shortcuts to success.
So if you're ready to put in the effort, but unable to find a trustworthy supplier then NicheDropshipping has got your back.
Our team has supported 3000+ entrepreneurs to start and grow their dropshipping businesses.
Not only do we offer product sourcing, but also private labeling services to help you build a brand.
If you have any hesitations then just give us a call and our agents would be more than happy to guide you!