The growing popularity of dropshipping has completely transformed the eCommerce landscape.
Over 27% of online retailers are now using dropshipping as their fulfillment method.
This has led to a surge in competition and as a result, many people are now questioning: Is dropshipping still profitable?
Short answer? Yes. Dropshipping is still profitable, but only for those who know what they're getting into.
If you're thinking of it as a get-rich-quick scheme, then you'll have a hard time surviving in the competition.
So in this article, we'll discuss the profitability of dropshipping, its challenges, advantages, and more.
Without further ado, let's dive straight into it!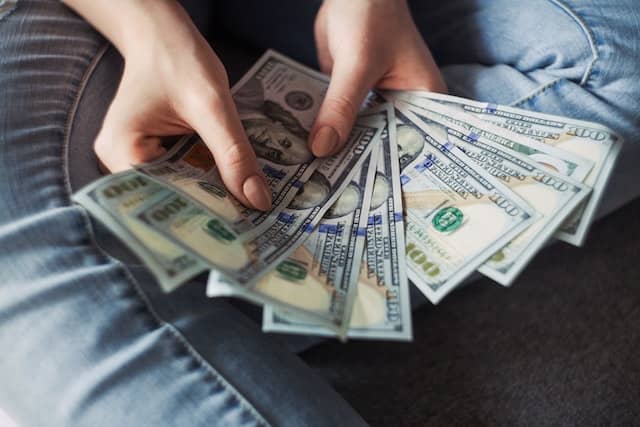 What Is Dropshipping?
Dropshipping has been around for quite a while but gained popularity only in recent years.
It's a fulfillment method in which a store doesn't keep the product it sells in stock.
Once a customer places an order, you forward the order details to a third-party supplier.
The supplier then directly delivers the product to the customer, while you keep a cut on each sale.
For example, the sourcing price is $10 but you list the product on your website for $15.
After a customer places an order, you get to keep the $5 while the $10 goes to the supplier to source and deliver the product.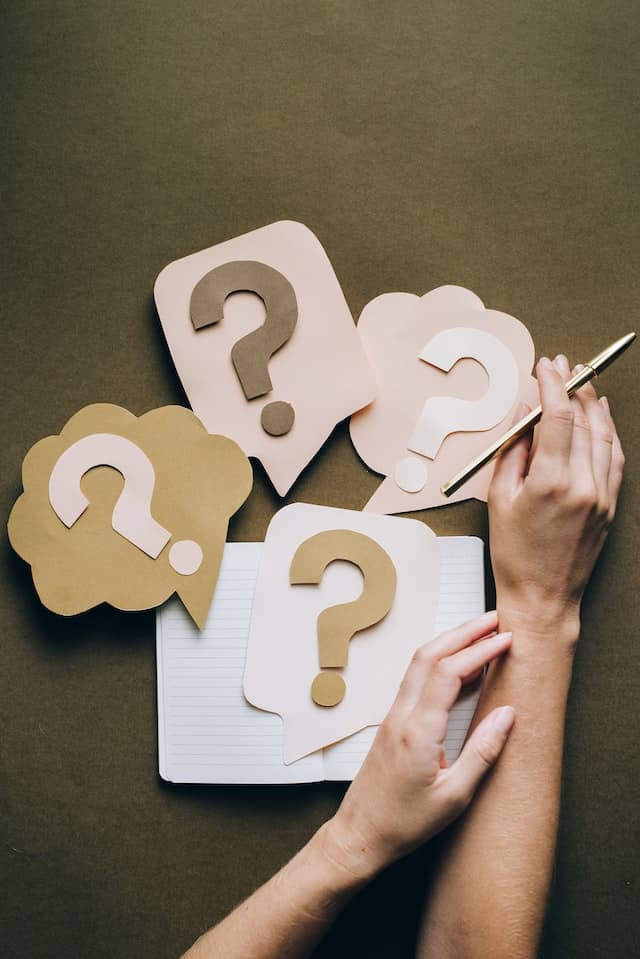 Why Is Dropshipping Popular?
You cannot browse your socials for five minutes without coming across a dropshipping ad. It does make one wonder, how did dropshipping become so famous?
Simply put, the notion of making money from the comfort of your home, by selling something you don't own sounds like a great idea.
And honestly, we agree that dropshipping does offer significant benefits such as low risk, no inventory, no heavy initial investment, a global marketplace, and more.
On paper, these benefits look glamorous, especially to beginners trying to get into eCommerce. As a result, the business model has become insanely popular.
But in reality, the challenges of dropshipping are often ignored.
At this point, the internet is flooded with scammers and gurus exploiting the gullible by further selling those lies. This has also led many people to think that dropshipping is a scam.
Does Dropshipping Still Work?
Now that dropshipping has become mainstream, is it still worth investing your time and money on?
Well, yes – dropshipping still works but not for everyone. Around 90% of dropshipping businesses fail during their first month.
But don't feel discouraged because the majority of dropshippers fail simply because they aren't prepared.
Otherwise, dropshipping is still growing fast and by 2025, its market size is expected to reach $372.4 billion. This is more than a 100% increase from its value of $128.6 billion in 2020.
But this also means that the competition will become even tougher.
To adapt, you'll have to devise efficient marketing strategies, find reliable suppliers, and develop a unique brand identity.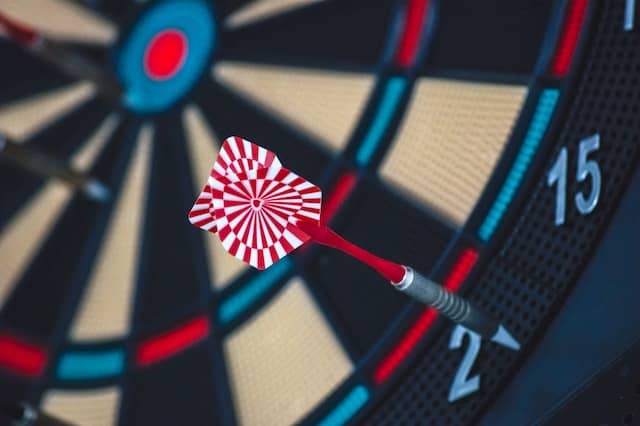 The Advantages of Dropshipping
The popularity of dropshipping doesn't come as a surprise. It offers numerous advantages over other eCommerce businesses. Let's shed some light on those: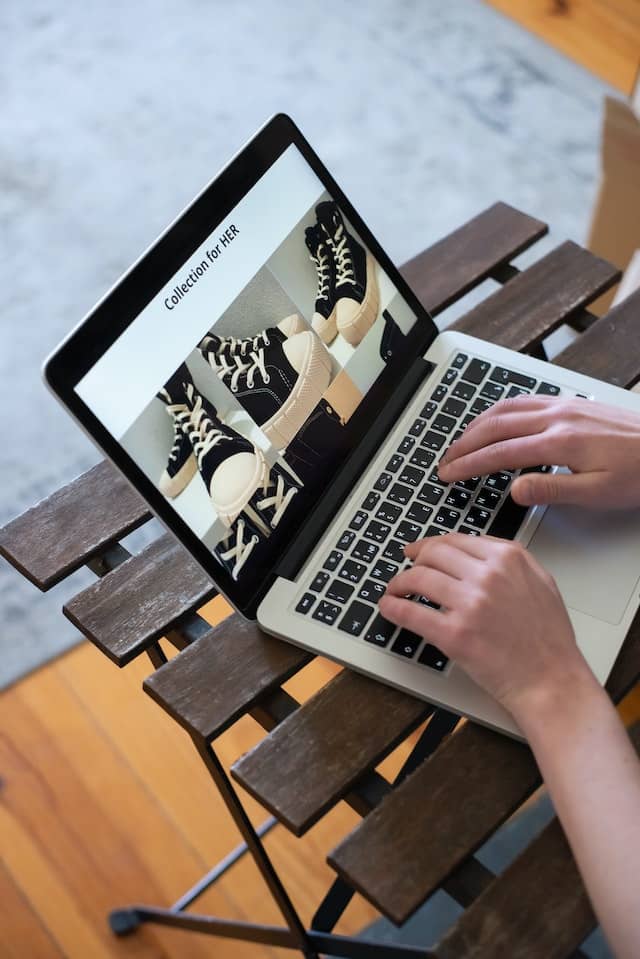 1) Routine Flexibility
Perhaps the most attractive benefit of dropshipping is freedom from the traditional routine life.
You don't have to worry about going on a 9-to-5 shift.
All of the work is done online and you're the boss so you get to work anytime and anywhere.
You just need your phone and a stable internet connection to get things started.
2) Ease of Automation
There are dozens of tools that can help you automate your dropshipping business.
Whether you've just started dropshipping or plan to scale your business, dropshipping automation tools can change the game for you.
These tools can further ease your day-to-day operations by forwarding order details to your suppliers.
As a result, you can focus on bigger challenges instead of manually completing your tasks.
3) No Inventory
Dropshipping sets you free from the burden of storing, managing, tracking, and shipping the stock.
Your job is to only forward the orders details and ensure your customers get what they want.
You won't have to worry about logistics as your supplier will ship the products.
Tip: Try finding suppliers that offer real-time order tracking so you don't look clueless and can keep your customers updated.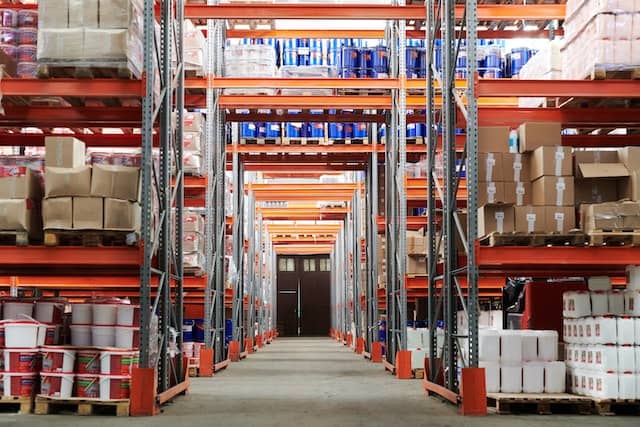 4) Low Risk
As compared to traditional retail, dropshippers have very little risk to account for.
You're neither handling the inventory nor shipping, which contributes to most of the risk in an online business.
Although the model still isn't entirely risk-free, it gives you enough room to try new ideas.
For example, you find a trending product and think it has the potential to make it big.
All you have to do is find a supplier and list that product in your store.
You're free to carry out product trials without any risk this way.
In the worst-case scenario, the product won't sell and you can have it removed from your store. The dead stock simply won't be your headache.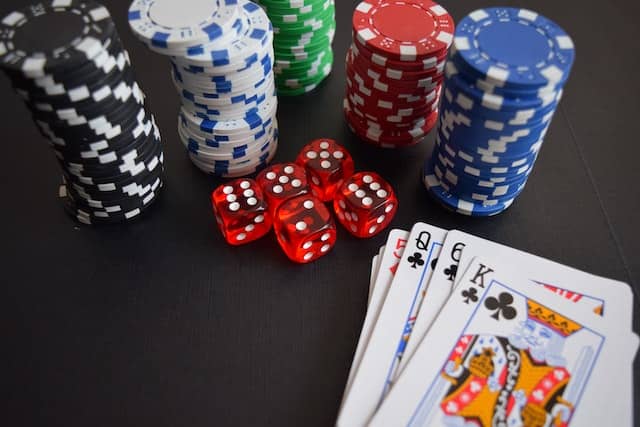 5) Minimum Initial Investment
Another reason behind the popularity of dropshipping is that you can start it with minimal investment.
The initial investment requires purchasing sample products, setting up your online store, and of course, marketing.
We know marketing is costly, but that's the only major expense you have to worry about.
Unless, you're working with a supplier that requires a monthly subscription or plan on using product hunting/automation tools.
But that isn't mandatory, and at the end of the day, these costs aren't a lot either, especially compared to other businesses.
Overall, that's pretty much it as far as the investment for a dropshipping business goes.
6) Unlimited Products
What we love the most about dropshipping is that it doesn't restrict what you can sell (as long as it isn't illegal).
You can list as many products as you want to diversify your store.
Having more products at once also gives you a good idea of what sells well in the market and what doesn't.
However, we only recommend launching a general store for beginners.
If you want to succeed as a dropshipper, then you'll have to niche down at some point and launch a brand.
The Challenges of Dropshipping
Most people ignore the challenges that come with dropshipping. That's also partially the reason they fail. So let's look at some common obstacles that dropshippers face: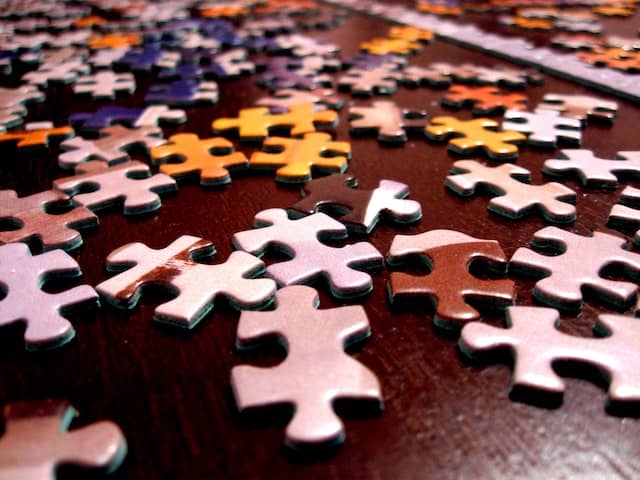 1) Finding Hot Products
Displaying products that are in demand holds great importance in a dropshipping business.
Your online store will only attract traffic if your products have the potential to sell.
Trends change within hours. You have to stay ahead of your competitors and can never truly get too comfortable.
You always have to be on the lookout for new products and how you can improve the overall customer experience.
And if the competition gets too hot, then you will also have to compromise on the profit margin.
2) Being Unique
There's a swarm of retailers out there ready to confront you once you step into the industry.
Being distinct and building your identity from the ground is perhaps the toughest challenge in dropshipping.
You can temporarily make a good amount by selling a hot product, but the hype never lasts forever.
Unless you make a name for yourself, your competition can easily grab your prospects.
Not only does this pose a threat to your customer base, but it can lower your margins to a great extent.
In short, to survive in the competition, you must focus on building a unique brand identity.
3) No Quality Control
Perhaps the biggest drawback of dropshipping is that you have no control over your business.
The supplier handles the products; this limits your control over the product quality.
The supplier could send a low-quality product to the customer, and there's no way for you to find out until it's actually delivered.
But by then, it's mostly too late because the customer will leave a negative review.
And if you somehow avoid that by initiating a refund, even then, they probably won't shop from your store again.
As the middleman, you have to be accountable for all the mishaps.
As simple as this may sound, these problems can only be solved by researching and finding trustworthy suppliers before sealing the deal.
4) No Control Over Logistics
When you jump into the dropshipping scene, you're joining a global market.
Hence, shipping times and costs have a key role in your business.
Unfortunately, dropshippers have no control over logistics.
Yes, the task is mainly on the supplier, but you share the risk of late shipping.
If a product is delayed or reaches your customer in a defective state, you're answerable for it.
Not only does this threaten your customer's loyalty towards your store, but you have almost no way to rectify such accidents except release a refund.
Dropshippers also have no control over the inventory. So, if your supplier runs out of stock, you'll be in trouble.
The chances of customer dissatisfaction are high in a dropshipping business.
A good solution to this problem would be to opt for sellers offering suitable shipping times and reasonable refund policies.
Is Dropshipping Profitable?
Dropshipping is profitable, but it won't make you rich overnight, and it definitely isn't easy.
But despite having some major disadvantages, the business model continues to be adopted by retailers worldwide.
Most of the challenges we mentioned can be overcome by putting in the time, effort, and sometimes money.
With proper planning, research, and strategies, it's possible to make a reasonable income through dropshipping.
How Profitable Is Dropshipping?
There is no exact amount to determine how much you can make from dropshipping.
There are several factors at play, such as your niche, website, costs, and more.
Dropshippers usually keep their profit margin at 10%-20%. However, initially, this can be even lower than 10%.
The biggest financial challenge dropshippers face is the marketing cost.
If you already know how the basics of marketing work, you can increase your profit margin earlier.
You can opt for high-quality products and get a better profit margin, but the orders would take some time.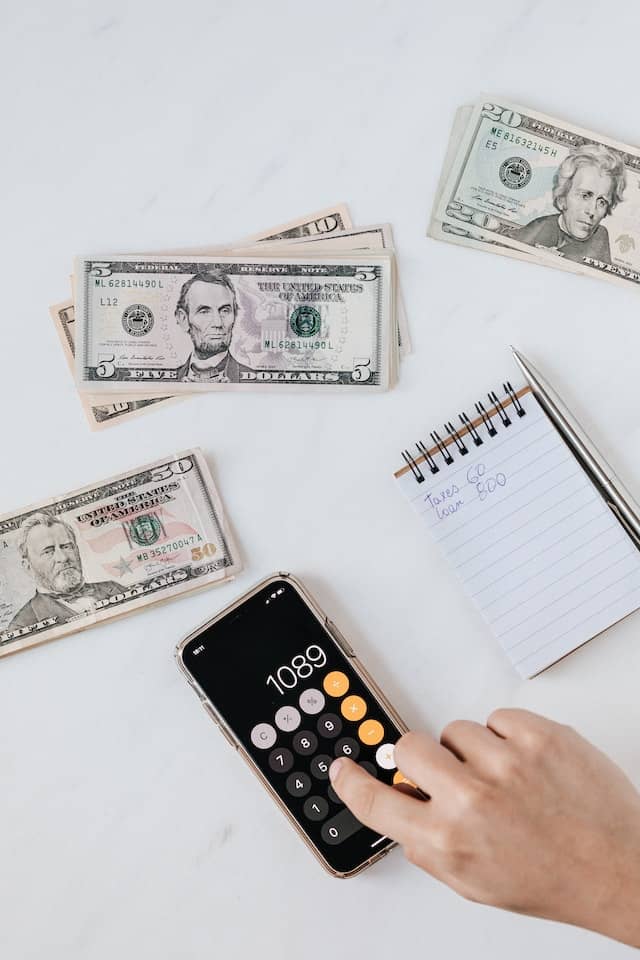 Who Are the Richest Dropshippers?
If you still have your doubts about dropshipping, then there are many successful dropshippers to take inspiration from.
Let's go over a list of some of the richest dropshippers and what made them successful.
1) Andreas Koenig and Alexander Pecka
With over $10 million in yearly revenue, these two Austrian dropshippers fell twice before finally reaching the top of the mountain.
Andreas and Alexander initially started dropshipping in 2018. After two of their Shopify stores failed, they decided to dropship pet supplies.
In their first venture, they dropshipped toothpaste dispensers. In their second, it was a wide variety of general products.
However, the third time was a charm. After experimenting and learning for a year with no profits, their pet business finally blew up and made them millionaires.
2) Harry Coleman
Harry Coleman's story had a rough start too. He initially chose nail products as his niche, but his store barely gave him any return at all on his $800 investment.
Even though he had a similar experience in the industry before, his strategy failed despite all the costs he incurred on ads.
So, Coleman decided to change his niche and make it general products. After a while of trial and error, his store started making regular sales.
Today, Harry Coleman has three dropshipping stores and a whopping record of generating $5 million in revenue in 2018.
3) Irwin Dominguez
Irwin Dominguez was intrigued by the dropshipping business model after seeing his friend succeed.
Fortunately for him, he had a marketing experience, which helped him a lot in establishing his e-commerce store.
With so much knowledge about Facebook ads, it only took around 8 months for Irwin's store to cross $1 million in revenue.
As of today, Irwin has multiple dropshipping stores to his name and continues to dominate the market.
4) Cole Turner
After hearing about dropshipping at the age of 18, Cole Turner became obsessed with online retail.
His journey started by launching a general store, but he eventually found success selling jewelry.
Soon after, he turned his general store into a one-product store that helped him make around $75,000 in sales.
Within four years, Turner learned enough to generate over $2 million in sales through his third dropshipping store in 2020.
And today, Turner is earning millions through his dropshipping stores and has built a strong reputation in the eCommerce industry.
How to Increase Your Dropshipping Profits?
To maximize profits in the competitive world of dropshipping, you have to go the extra mile.
Here are some tried and tested ways to increase the profitability of your dropshipping business: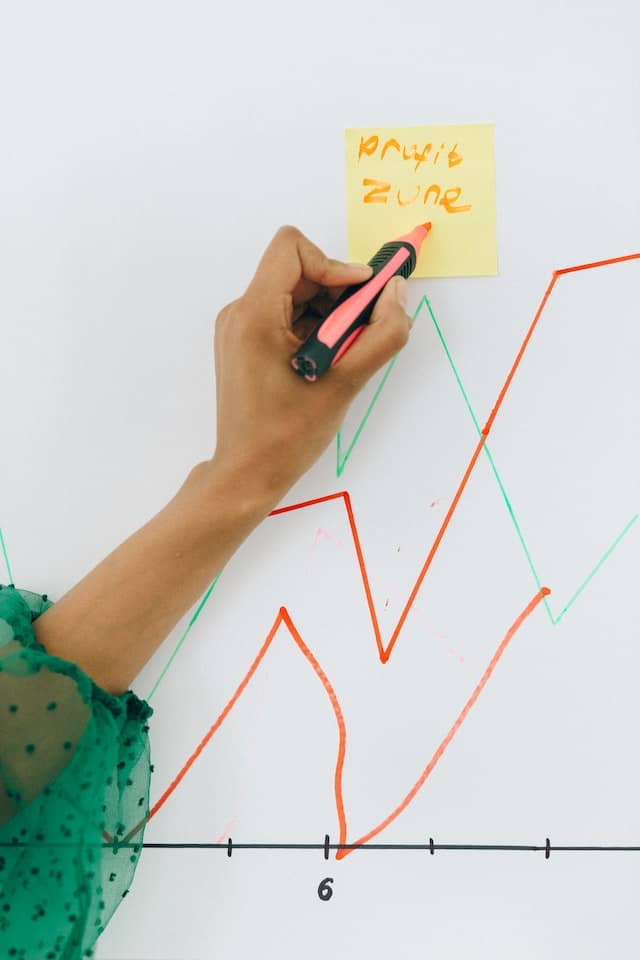 1) Find Cheaper Products
The classical formula of traditional retail also applies to the dropshipping model.
The lesser your costs are, the more profit you can make.
Always be on the hunt for inexpensive products, but don't compromise on quality.
2) Choose a Small Group of Reliable Suppliers
Even if you're launching a general store, limit the number of suppliers you're working with.
Multiple suppliers mean multiple policies, shipping times, and costs.
You'll also have to communicate with all of them to keep your customers updated.
At some point, this can get hectic and affect your customer service, making you lose sales.
3) Invest in Your Brand
Launching a general store isn't a bad idea, especially if you're trying to learn more about dropshipping.
But it isn't something you want to depend on. Nowadays, the only way to succeed as a dropshipper is by building a brand.
Investing in your brand means you're aiming for long-term success in the industry.
That's because customers are naturally more inclined towards branded products than general products.
As a result, you can ramp up the cost of your products to further increase the profit margin.
4) Focus On Marketing
We can't emphasize enough on how important marketing is for any online business.
If you want to grow your profits then you must devise a solid marketing strategy. There's no other way around.
Learn about your target audience, and run ad campaigns on social media.
You can also generate organic traffic through starting a blog and email marketing. Though that requires long-term effort.
5) Offer Discounts and Promotions
If you're trying to increase your profits, then offering discounts and promotions might sound counter-intuitive.
But don't forget that getting more sales is also a way to increase profit.
And there's nothing more attractive to potential customers than buying their favorite products at discounted prices.
Doing this will slash your profit per sale, but it will increase the overall volume of orders and make you more money.
6) Optimize Your Website
User experience is the most important thing in online retail. If your site is getting a lot of traffic but hardly any conversions, then that's normally due to two reasons.
The first one is that you could be generating irrelevant traffic because your ads aren't directed toward your targeted audience.
The other reason that people often ignore is a sluggish or unattractive website that leads to a bad user experience.
Beginners often make this mistake because they're looking for the cheapest way out.
But if you want to increase your traffic and avoid cart abandonments then website design and response time is one area where you don't want to cut corners.
7) Care about Your Customers
If you ask the richest dropshippers for a tip, all of them will emphasize keeping customer support as a priority.
Your store's success is directly linked to your customer's satisfaction.
A dissatisfied customer is simply waiting for a better option to replace you.
Once you can assure them that their approval is your highest priority, you're headed to the big leagues.
FAQs about Dropshipping Profitability
What Is the Success Rate of Dropshipping?
Over 90% of dropshippers fail during their first month of operations.
However, the chances of failure diminish with time as a dropshipper starts making a name for themselves.
If you can last a year with your newly-formed dropshipping business, there's a chance that you're in for success in the market.
How Much Can You Earn from Dropshipping?
Although plenty of factors determine a dropshipper's earnings, you can expect to earn $100-$1000 monthly in the first year of the business.
Initially, the margins are too tight, and the business needs to fully establish before it starts giving you significant returns.
In the later years of being in business, you can expect to earn $1000-$5000 and above.
How Much Money Do You Need to Start Dropshipping?
You can start dropshipping by investing as little as $100, and even free.
But we won't recommend lowering the initial investment this much (unless you really have to).
At the very least, you must focus on creating an attractive website and marketing your products, which can cost you between $500-$1000.
What Is the Most Profitable Dropshipping Niche in 2023?
If you're looking for profitable dropshipping products, then try looking into the following niches:
Pet Accessories
Jewelry
Fitness Apparel
Health and Personal Care
Gaming Equipment
Final Thoughts
Dropshipping doesn't have a high success rate, but that doesn't mean the business isn't profitable. Those who think that dropshipping will make them rich overnight are bound to feel disappointed.
If you're willing to invest the time and educate yourself before stepping into the scene, then it's definitely worth a go.
But whether you're a beginner or veteran to dropshipping, just remember that if you want to maximize your profit then you must focus on building a brand.
This is where NicheDropshipping comes in, as our team can help you with both product sourcing and private labeling.
So regardless of which stage you're at on your dropshipping journey, just give us a call and our dedicated agents would be happy to guide you!