Dropshippers will know that finding and working with dropshipping suppliers can be one of the most challenging tasks ever! To make matters even trickier, you cannot avoid that step since product sourcing is practically the first step in dropshipping. 
Do you also struggle searching for dropshipping suppliers? Or do you have problems working with them in the long run? Or, maybe you found suitable suppliers, but the product quality is not what you expected?
Those are all questions we'll cover and answer for you in this ultimate FAQ guide on dropshipping suppliers.
So, let's get going!
What Are Dropshipping Suppliers?
As the name itself suggests, dropshipping suppliers are simply suppliers/sellers who agree to drop ship for you – ship the product directly to your end-customer.
If you have an eCommerce store using the dropshipping model (no physical contact with the product), every supplier you find should agree to dropship for you. In other words, you don't need suppliers who refuse to dropship.
When it comes to the type of suppliers, you'll notice that some sellers are manufacturers, while others are simply wholesalers or even dropshippers like yourself.
If you have the possibility, your best bet is to order from a seller who's a manufacturer. Like that, you'll usually get the lowest prices.
Having a supplier who's the product manufacturer is especially useful if you plan to have a one-product store selling a branded product. Manufacturers (or drop shipping agents) are the only parties that can private-label a product for you!
How to Ask a Supplier to Dropship for You?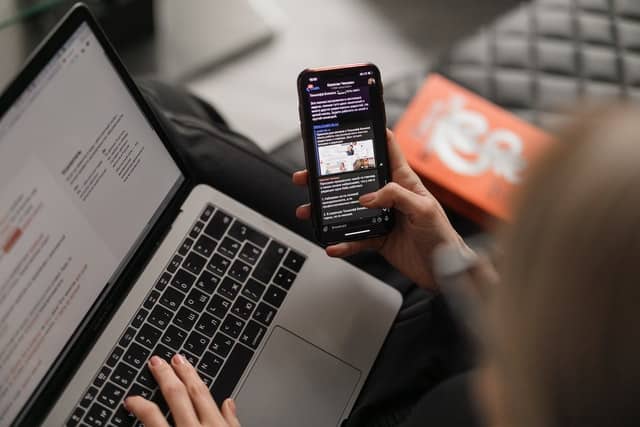 Regardless of where you found the seller or supplier, first, you have to get in touch and ask them if they'll agree to dropship for you. What does this mean?
For example, ask the supplier the following questions to ensure he will have no problems dropshipping for you:
I have an eCommerce store, and I'd like to import your product for sales. Would you agree to dropship for me/to ship directly to my end-customers?
Would you mind removing your invoice or branding/or placing my invoice or tag inside the package?
What shipping methods can you offer?
Do you have fulfillment centers and warehouses in the USA or only in China (this is important to estimate the shipping time)?
Is there any space for price negotiations if I'm a long-term customer (for example, if you have a one-product shop and plan to have continuous orders)?
Can I order samples from the product first?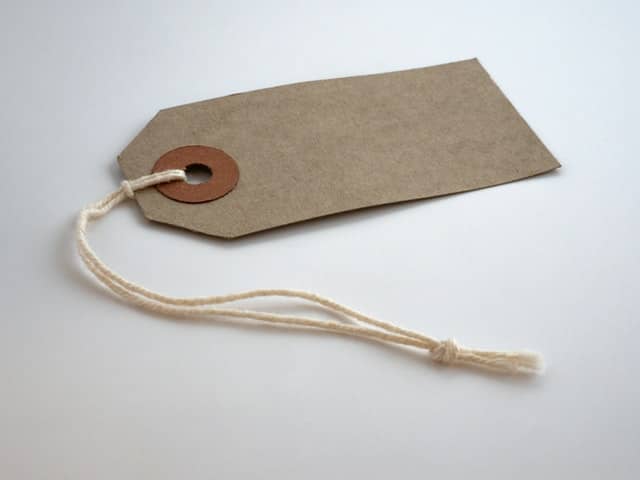 You could also ask your supplier if they could white-label or private label a product for you, depending on your needs.
There is no exact formula of what to ask a dropshipping supplier. Ultimately, that will depend on the nature of your business, the product in question, and the requirements you'll need the dropshipper to fulfill.
Think about which parts of the eCommerce business you will handle and which parts you'll need your supplier to settle. Like that, you will know what questions are essential to ask for your business specifically.
What Is a Dropshipping Supplier Directory?
A dropshipping supplier directory is a website or database where thousands of different suppliers have shops.
Some perfect examples of dropshipping supplier directories are marketplaces such as AliExpress, 1688, Taobao, CJDropshipping, DHgate, etc. On these websites, you'll be able to find hundreds of different dropshipping suppliers in various niches.
How to Find and Work with Dropshipping Suppliers?
You have three options when it comes to finding and working with dropshipping suppliers:
Visit China wholesale markets in person;
Look for dropshipping suppliers through an online supplier directory;
Collaborate with a dropshipping agent in China who'll help you work with different dropshipping suppliers;
If you decide to look for dropshipping suppliers through online supplier directories, those are the websites mentioned above, such as AliExpress, Taobao, DHgate, 1688, etc.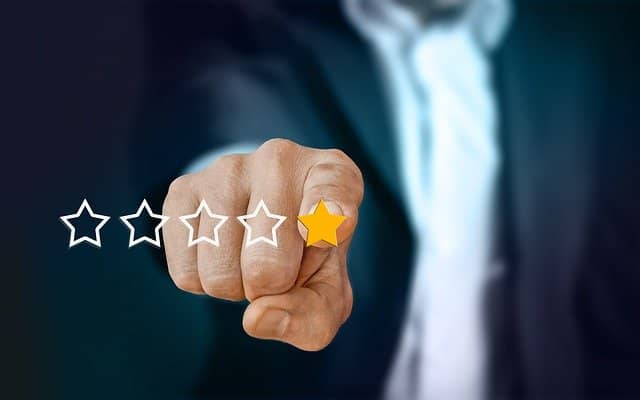 Most of these websites have either product or seller reviews (or both), so when you find a product suitable for your dropshipping store, ensure you check out the user reviews or feedback first.
If you're happy with the reviews, your following step is to ask the supplier if they agree to dropship for you. At the very minimum, that means that they agree to ship to your customer's address and take out any invoices or tags from them.
Next, if you plan to order from that product and supplier continuously, it's wise to order a sample first. By doing that, you can check not just the product quality but also the communication and shipping times.
And finally, you have to make sure that you ask all additional questions in your interest, such as shipping methods, delivery time, white labeling options, etc.
For serious dropshippers who are ready to scale their businesses, the third option for finding dropshipping suppliers can be to work with a dropshipping agent in China.
A reputable dropshipping agent should be able to help you with a variety of services such as product sourcing, order fulfillment, warehousing, branded packaging, white labeling, private labeling, and much more.
What Are the Best Dropshipping Suppliers in 2022?
You can find some of the best dropshipping suppliers for your eCommerce store in 2022 on the following platforms/directories:
The above-mentioned dropshipping supplier directories and platforms are some of the most famous ones among dropshippers in 2022. But, they're not the only ones.
For example, if you're after bulk purchases, you might be better off ordering from B2B websites such as Alibaba.
Alternatively, if you wish to buy in bulk, you could also get in touch with a dropshipping agent who can help you buy, store, pack, and ship your products.
How to Find Wholesale Dropship Suppliers?
You might wonder why dropshippers might need to buy in bulk. Many dropshippers reach a stage where they have a stable number of daily orders, and they're confident in their sales enough to decide to start buying wholesale.
Buying in bulk or buying wholesale has many advantages for dropshippers, such as lower prices due to higher MOQs, avoiding out-of-stock problems, processing orders on the same day, etc.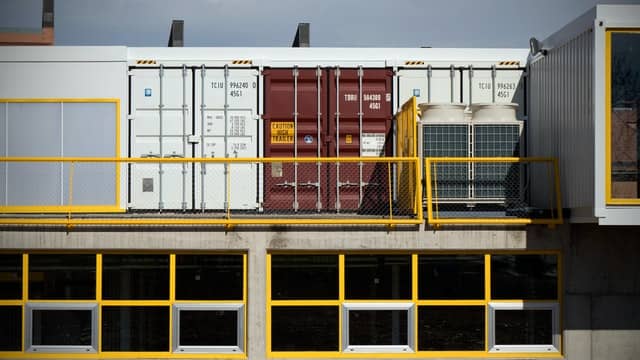 However, buying wholesale also comes with certain risks or drawbacks such as upfront costs, misjudgment in sales numbers, warehousing and inventory storage costs, etc.
Knowing all this, if you still feel ready, here are the ways to find wholesale dropship suppliers:
Visit Chinese trade markets in person and buy in bulk;
Use wholesale B2B supplier directories;
Work with a dropshipping agent;
Most often, dropshippers decide to use B2B marketplaces such as Alibaba, Wholesale Central, Wholesale2B, GlobalSources, Chinabrands, Lightinthebox, Made-in-China, etc.
Take into consideration that not all wholesale suppliers will agree to dropship single orders for you. So, make sure you ask before importing the products to your shop.
If you cannot find a wholesale supplier who will dropship, you can work with a dropshipping agent. The advantage of having an agent in China is that they can source and buy wholesale, store your bulk order in their warehouse, and dropship for you.
Can a Dropshipping Agent Be My Dropshipping Supplier?
Many dropshippers decide to collaborate with a dropshipping agent and leave the product sourcing entirely up to them. What does this mean?
Simply put, you can give your dropshipping agent the product features or specifications, and they will find the best rates and send you a quote. In this way, you don't care where they got your product from, as long as it's what you asked for.
If you look at things in that way, a dropshipping agent can definitely be your dropshipping supplier.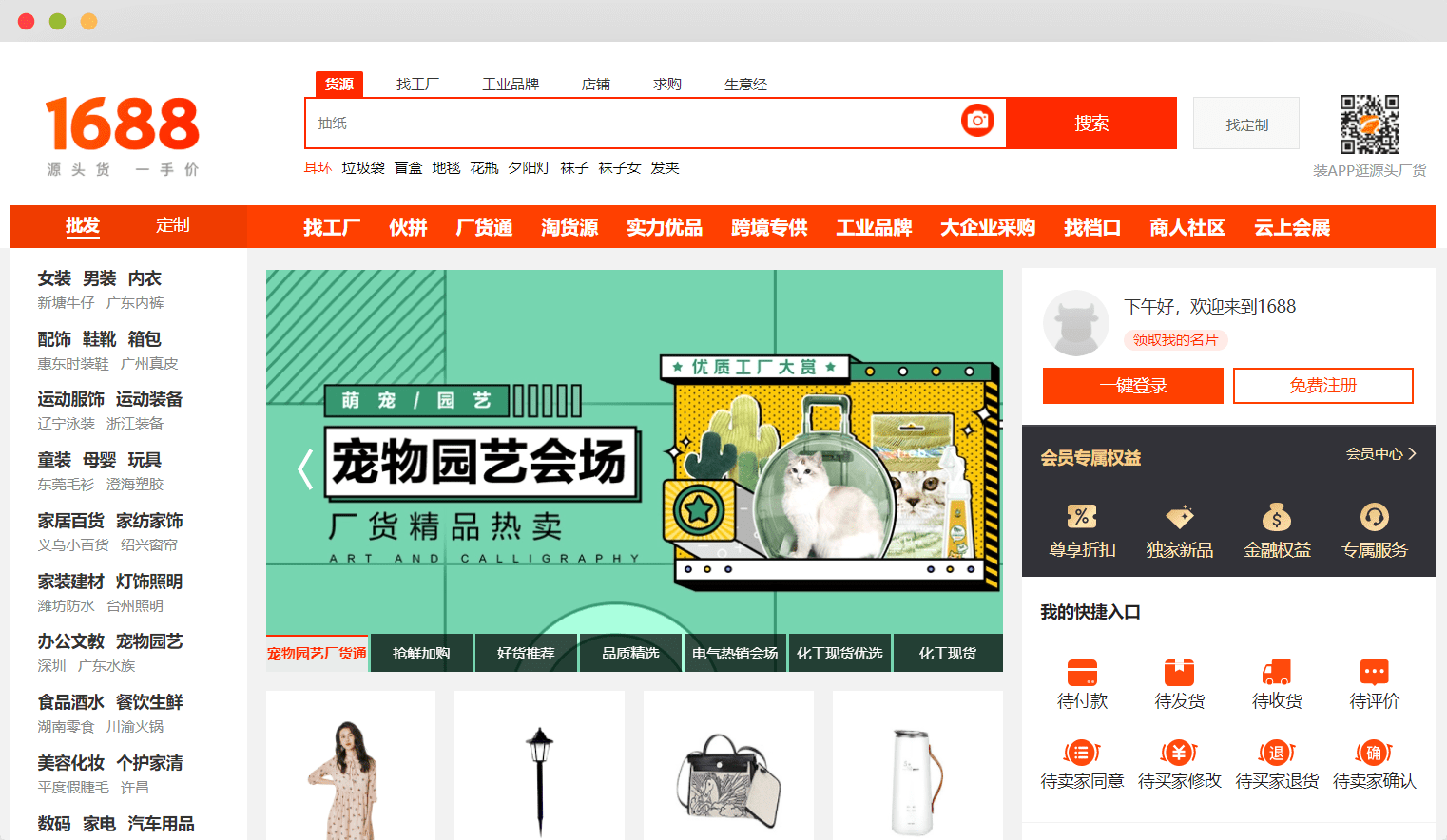 For example, NicheDropshipping is a dropshipping agent company in China sourcing from 1688 and Taobao. Dropshippers that use NicheDropshipping's services submit a free sourcing request with all the product features, and they receive price quotes.
Another benefit of using a dropshipping agent is that they can store your inventory in their warehouses, so you won't have to deal with storage.
What to Ask Dropshipping Suppliers?
When choosing your perfect dropshipping supplier, there are several crucial questions that you have to ask in advance:
Do you work with drop shippers, and do you agree to ship without your invoice to my customers?
In what way can I communicate with you? Do I have to call you the whole time, or can I send an email?
Do you charge a dropshipping fee (or a 'drop fee') for packing and dropshipping single orders to my customers?
Do you require any ongoing monthly fees? (Beware of suppliers who ask for such a payment, since they're usually not legit)
Will I have any other additional fees at any point in our collaboration?
Do you have an MOQ set in place, and if so, how does it change the product's base price?
Are you able to do brand packaging or white label the products with my brand?
Are you able to manufacture a private label product for me?
Do you have the product in stock right now, and will you have it in the foreseeable future?
What type of shipping methods do you offer, and what is the delivery time to my target customer country?
Can you send me samples of the product before I make a larger order?
Is the price negotiable, or can you bring it down for a larger order, or is it fixed?
Do you offer any tracking options?
Do you offer buyer protection or refund options for my customers?
Do you have a fulfillment center in the USA or only in China? (Important to know the estimated time of delivery)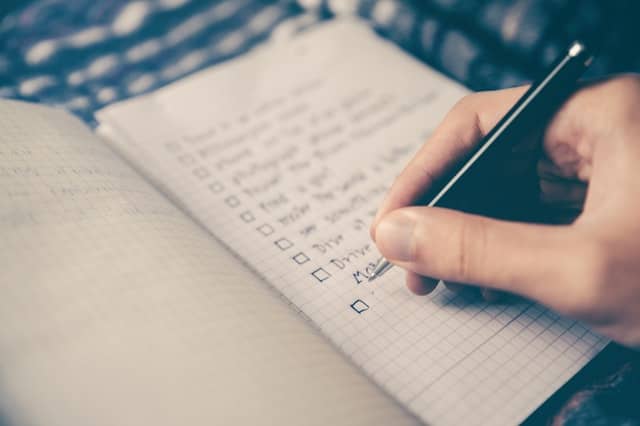 These are only some of the most important questions to ask your dropshipping supplier. Of course, the list of questions might vary depending on your eCommerce business's product and nature, so feel free to adjust them accordingly.
Should I Work with One or Multiple Dropshipping Suppliers?
Whether you work with one or more dropshipping suppliers depends entirely on the type of eCommerce business and the product you have.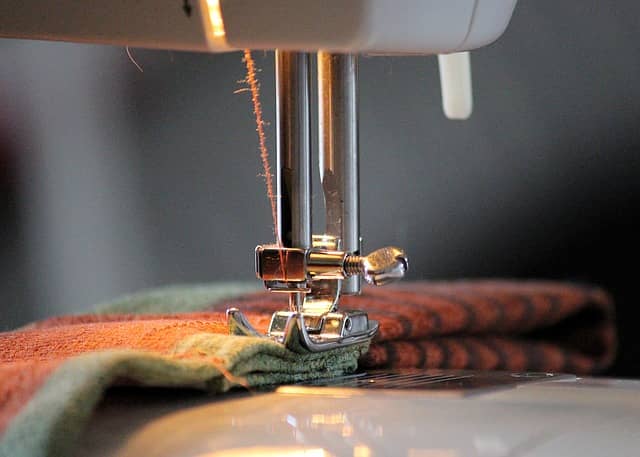 For example, branded, private-label, one-product stores could collaborate with only one dropshipping supplier. That's because this dropshipping supplier is, in fact, the manufacturer who produces the branded product specifically for this one shop.
On the other hand, if you have a more general online store with several different product categories, it's wise to have backup suppliers.
Having different suppliers will allow you to compare their services, analyze their profitability, and ultimately, choose the ones that provide the best service.
How to Find Dropshipping Suppliers for the United States?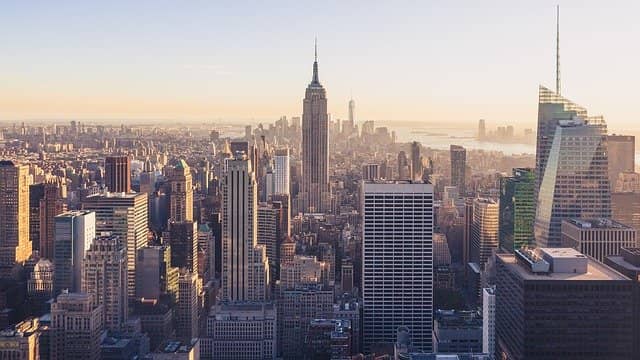 Many dropshippers choose to use domestic suppliers for different reasons, such as supporting the local economy, decreasing the shipping and delivery times, proximity to their customers, etc.
If you're interested in dropshipping suppliers that ship from the US, you could set your search filters on AliExpress to give you only suppliers with US warehouses.
Another way to find US suppliers is to use Oberlo, or Spocket to search for US-based sellers.
Other platforms where you can search for US suppliers are SaleHoo, Doba, MOY Fashion, iFunCity, Teledynamics, FootwearUS, FragranceNet, Whitney Brothers, Fuschia Odysseus, US Direct, Wholesale2b, Suppliersdata, Sunrise Wholesale, etc.
How to Find Private Label Dropshipping Suppliers?
You probably know that a private label product is manufactured by a supplier company specifically for another company's purposes. As such, not all suppliers can offer private labeling as a service.
One option for looking up private label drop shipping suppliers is on B2B marketplaces and directories such as Alibaba, Amazon, eBay, Thomasnet, Global Sources, Chinabrands, or SaleHoo.
You can try simply googling the product name + private label and check out the results you get.
Another excellent option for private label stores is to work with a full-service dropshipping agent in China who can find you a manufacturer, perform quality inspection on the products, and, if necessary, even a factory audit to check the production process.
Good dropshipping companies should also offer you services such as branded packaging, help with product photos or videos, inventory storage, and finally, worldwide order fulfillment!
Should I Look for Domestic or Overseas Dropshipping Suppliers?
This question is the same as asking what came first, the chicken or the egg. Dropshippers cannot seem to agree on a final answer, so we can conclude that it depends on your priorities.
Both domestic, as well as overseas dropshipping suppliers have different benefits to your business. Here's what you can expect from both:
Benefits of Domestic Dropshipping Suppliers
If you decide to dropship from domestic suppliers, these are the advantages to your eCommerce business:
Faster shipping and delivery times (thus, better customer satisfaction);
Quicker return and refund times;
No customs clearance and import duties;
Better customer support;
Potentially, higher product quality;
Benefits of Overseas Dropshipping Suppliers
Collaborating with overseas dropshipping suppliers, such as China, has many advantages over working with domestic suppliers. You can see that by the fact that most eCommerce stores source their products from China.
So, let's see what's so special about overseas suppliers:
Lower base product price;
Often, more affordable shipping;
A broader selection of products;
Better chances for white labeling or private labeling a product;
Better prices for bulk orders or wholesale;
As you can see, both domestic and overseas suppliers have their ups and downs.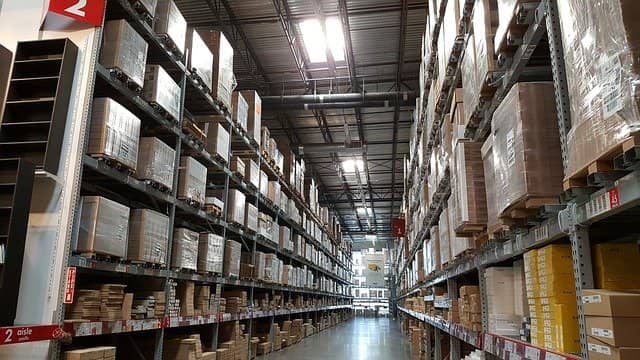 However, it's 2022, and drop shippers now even have an in-between method which makes everything easier. Many China suppliers now have warehouses with stock in the USA, which gives you only the best of both worlds.
On the other hand, drop shipping agents like NicheDropshipping also have their warehouses in the US, which means you can get cheap overseas products with fast US shipping! As I said, the best of both worlds!
What Are the Best Dropshipping Suppliers for Shopify Stores?
If you have a Shopify dropshipping business, these are the most well-known dropshipping suppliers that will flawlessly integrate with your shop:
CJDropshipping
Oberlo
Modalyst
Spocket
Importify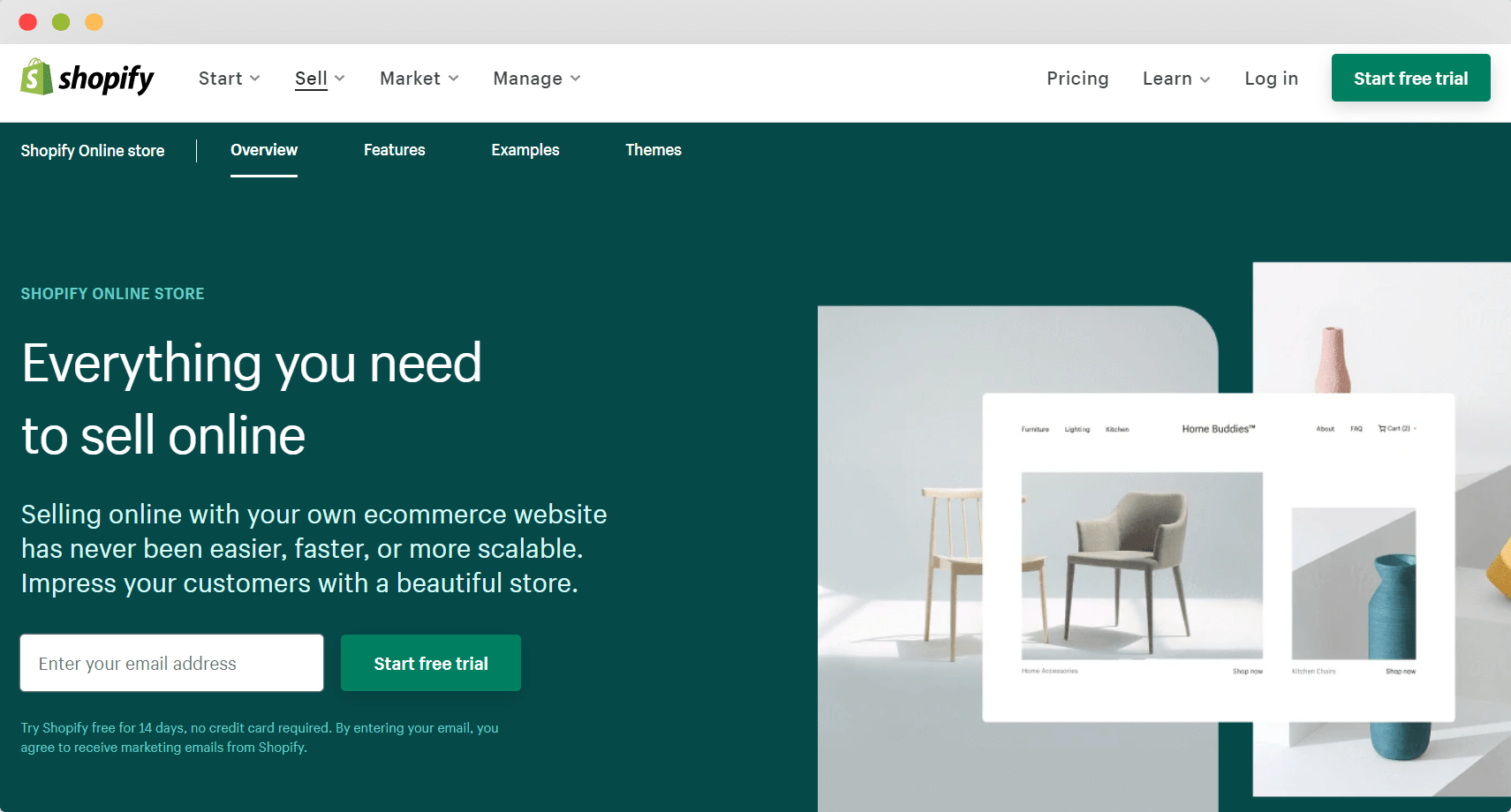 You can source for your Shopify store from AliExpress or any other marketplace and import the listings with the help of a hundred different apps, some paid and some free. It's up to you to choose what works best for your business needs.
Even if you decide to work with a dropshipping agent who will source your products, ensure they have an app that integrates with your Shopify store. Like that, you can automate your orders, listings, and tracking, so that you're always up to date.
To Recap
In a nutshell, you can conclude that finding and working with dropshipping suppliers can be pretty straightforward when done right!
Just remember that there are no strict rules when it comes to what's good or bad for your eCommerce business, and these are all simply general guidelines. It's up to you to test, experiment, and see what works best for your type of online store.
Ultimately, we hope that our ultimate FAQ guide on searching and working with dropshipping suppliers will help you find the right product and the right seller!
Feel free to get in touch if you need the help of an experienced product sourcing and dropshipping agent in China. Register now, and we'll get back to you promptly.
Got any other helpful tips for working with dropshipping suppliers? We'd love to hear them!