Zendrop is a platform that connects you with suppliers in China to find low-priced products.
With so many dropshipping platforms, figuring out which ones are legit can take time and effort.
So, is Zendrop legit? In most cases, yes, it's a great platform that can prosper your dropshipping business.
However, there are certain areas where this platform can improve.
In this review, we'll uncover Zendrop's pricing, features, alternatives, and more!
Without further ado, let's dive straight into it!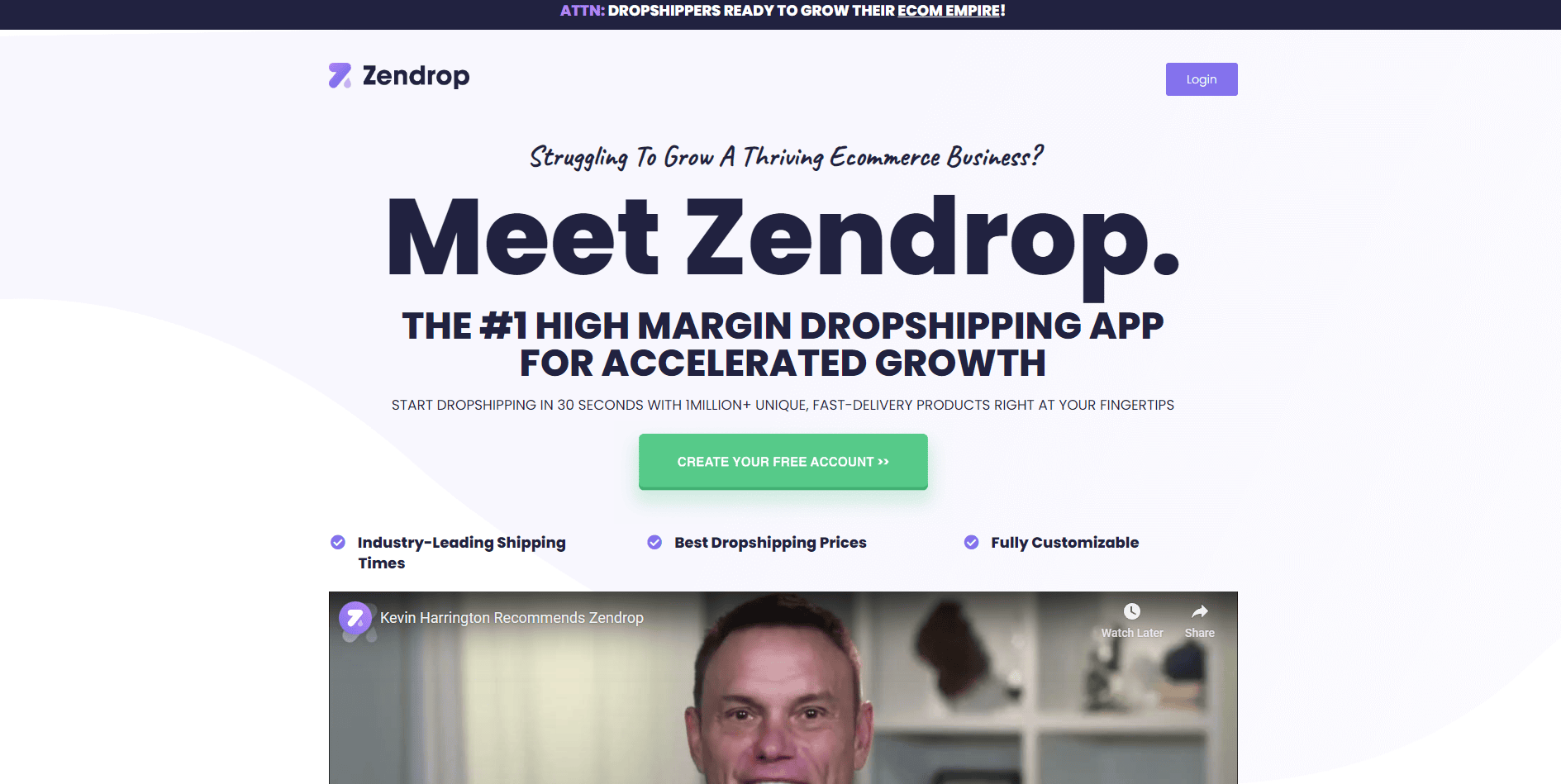 What Is Zendrop?
Developed by a team of dropshippers, Zendrop was founded in 2019 in Austin, Texas, by Jared Goetz.
It is an automated fulfillment service that manages your dropshipping orders.
If you're familiar with dropshipping, you already know the importance of reliable and trustworthy suppliers; Zendrop takes care of that responsibility. But wait, that's not all.
Zendrop even gives you 1 million products to dropship from suppliers in China while creating a brand of your own.
Simply put, it connects you to suppliers, provides fast shipping, and offers custom branding.
How Does Zendrop Work?
Zendrop acts as the intermediary between you and suppliers in China.
Although it gives you access to suppliers from both the US and China, the core focus is on sourcing products from China.
To begin, you can connect your dropshipping store to Zendrop and choose a product in its catalog.
Once the product is listed on your store and ordered by a customer, Zendrop handles the rest.
If you've ever had a bad experience with AliExpress dropshipping then you're going to love Zendrop.
The platform links you with legitimate manufacturers in China and demolishes the language barrier.
It's a lot like AliExpress, except the suppliers' standard is higher because Zendrop only lets recognized merchants onboard.
This was a basic overview of the platform. Let us now dig a bit deeper into Zendrop and see what it brings to the table.
Zendrop users love the platform's interface. It is user-friendly, has a smooth design, and feels pretty intuitive to use.
Their website is maintained properly, which gives a good impression of their customer service.
2) Product Range
Although Zendrop's product range is nowhere near AliExpress, the platform still has a diverse catalog.
With over 1 million products to choose from, you've a diverse range of options to hunt down your winning product.
Zendrop displays the closest variants of your searched products.
You can choose the variant you want and have the listing displayed on your store.
Even if you can't find your desired product, you can import it from another platform to Zendrop.
3) Quality Control
One of Zendrop's features that truly stands out is the platform's strict criteria for suppliers.
If you've dealt with bad suppliers, you know how frustrating it can get.
Luckily for Zendrop users, landing a poor supplier is the least of their worries.
The platform prioritizes fast shipping, order completion, and the sellers' reputation.
Moreover, much of the dealing between dropshippers and suppliers is done by Zendrop itself.
Once a customer places an order in your store, Zendrop handles everything until the product reaches the customer.
With clear terms and conditions along with an auto-fulfillment system, mishaps from the seller's side become rare.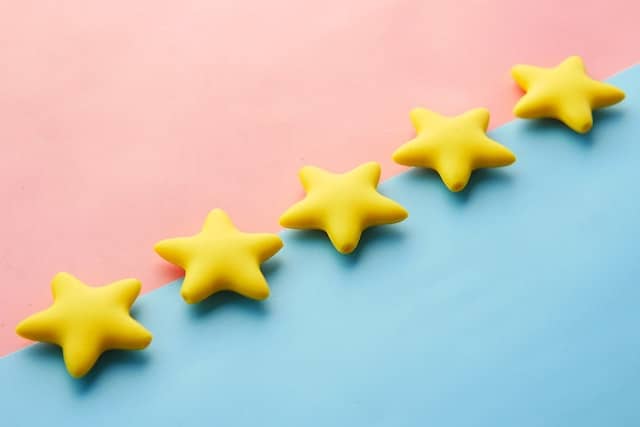 4) Customer Service
Zendrop has a world-class customer support team. They offer 24/7 email and chat support.
Dropshippers not familiar with automated systems usually require assistance to set things up, and Zendrop is there for them.
So, this is another plus point for dropshippers. If anything goes south, all you have to do is reach out to Zendrop's team and let them guide you 24/7.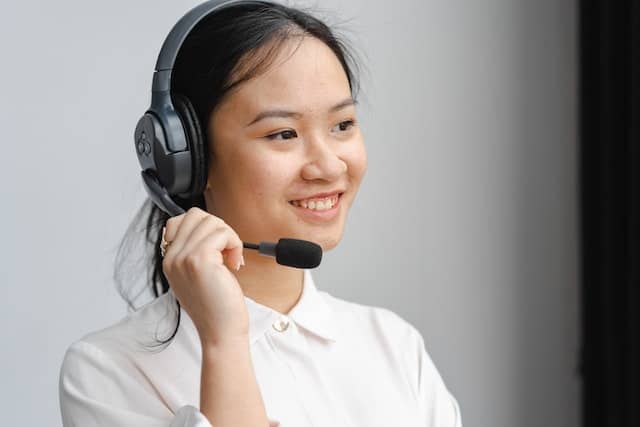 5) Warehouses
The more warehouses you have, the easier it is to deliver products.
Zendrop only has warehouses in the US and China, so it uses various shipping lines and logistics to ensure timely deliveries.
Since the platform is relatively new, it will take time for them to set up warehouses across the globe.
But if you're planning to dropship in the U.S., then you shouldn't face any problems.
6) Processing and Delivery Time
People are willing to pay more to get their hands on the product faster.
The shipping time of a dropshipping business can significantly contribute to its growth.
Zendrop is well aware of that and that's why their processing time for orders ranges between 1-3 days.
As mentioned, the app emphasizes the importance of quick shipping to its suppliers.
Zendrop claims to offer the fastest shipping times from China and the US, which is somewhat true.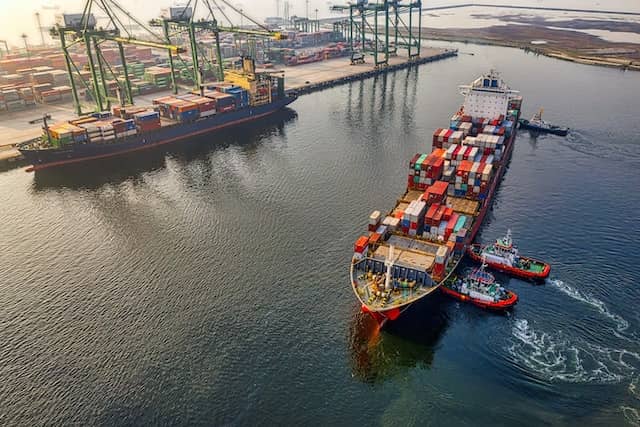 7) Auto-Fulfillment
Once a dropshipping business makes it to the big leagues, managing orders becomes a hassle.
Zendrop takes care of that with the help of its auto-fulfillment tool.
Zendrop has invested a heavy amount into making its automated systems one of the best out there.
In short, auto-fulfillment is Zendrop's core USPs, which gives it a good amount of leverage.
8) Return Policy
When a customer requests a refund, the product probably did not meet their expectations.
This experience can either be ruined by an unfair return policy or made better by handling the customer's demands properly.
Zendrop's return policies are fair enough to effectively solve refund disputes without you having to take money out of your pocket.
For example, if an order isn't delivered in the estimated timeframe, you owe your customer a refund, and Zendrop owes you that amount.
However, this only applies if the return is requested within 7 days after the delivery and you have evidence of refunding the customer.
Similarly, if the product reaches its destination in a defective state, Zendrop will also issue the refund here.
9) API
Zendrop can be integrated with most major eCommerce platforms, including Shopify and WooCommerce, through its API.
The API sends order data and tracking information directly to your online store so you can keep your customers updated and make your day-to-day business operations smoother.
10) Custom Branding
Another bonus you get out of Zendrop is that you can transition towards building a brand.
Believe it or not, the packaging alone can make a customer decide whether they want to order again from your store or not.
That's the reason Zendrop provides custom branding with thank you cards, so you can build strong customer relationships.
And in the future, if you want to build your own brand then Zendrop also offers a private labeling service.
So, Zendrop not only lets you dropship from China, but can also help you create an identity of your own in the market.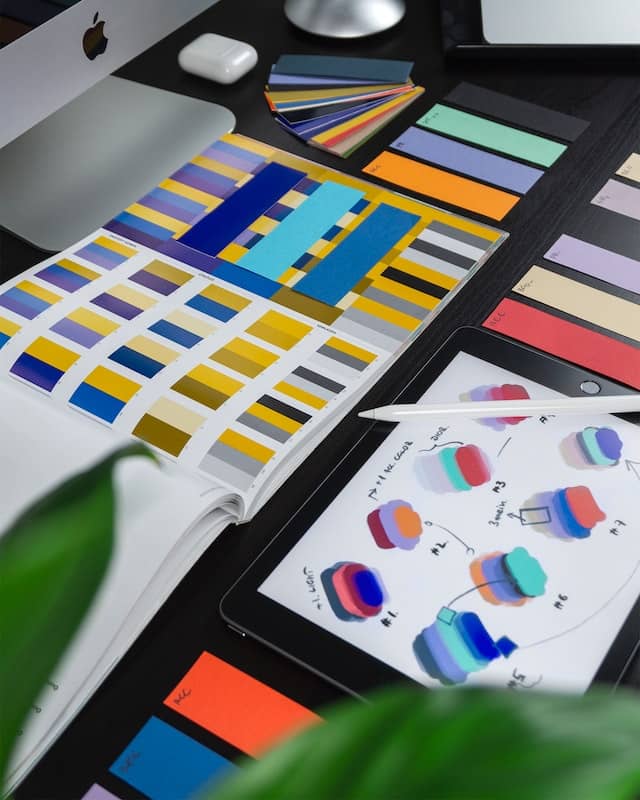 11) Plan Pricing
Zendrop sure comes packed with features, but what about the cost?
Well, Zendrop offers four membership plans. Here's what you get from each:
Basic:
Browse 1M+ products
24/7 customer support
50 orders per month
Free
Testing Zendrop by using its free plan would be a good idea if you're new to dropshipping.
Although most of the features are excluded, you do get an insight into how Zendrop works.
You're also restricted to taking 50 orders in a month, making the basic plan ideal for a newbie dropshipper.
Pro:
Auto fulfillment feature
Custom branding
Thank You cards
Unlimited orders
Express shipping
US-products
$49/month
Zendrop's Pro plan is designed for those who are willing to take their online startup to the next level.
By going for Pro, you're using some of Zendrop's best features for $49/month.
This plan is by far the most used premium plan of Zendrop.
Plus:
Zendrop Academy
Hot product finder
Product bundles
Subscription boxes
Chargeback management
Private product listing
$100 order credits
$79/month
In the third membership plan, Zendrop gives you everything you need to build your brand's identity.
You can obviously jump directly to the Plus plan from the basic version, but we would recommend this plan for stores that have been around for a while.
The additional perks you get in the Plus plan cost you a $30 increase.
Select:
Private labeling
Faster US shipping options
Sourcing agents to handle price negotiation
Personalized customer support
Zendrop's Select plan is designed solely for veteran dropshippers.
This plan gives dropshippers their own team of agents that negotiates with suppliers on their behalf.
For a business that dispatches high-volume orders every month, the Select plan is the best option.
Note that each paid membership plan comes with a 7-day free trial that can be canceled anytime.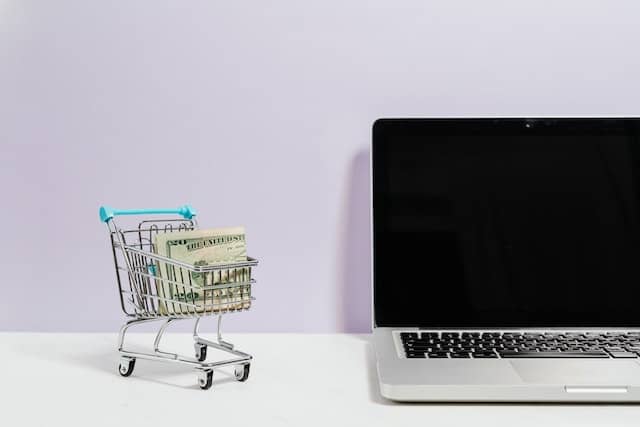 12) Product Pricing
Compared to AliExpress, Zendrop has fewer products but somewhat better prices.
The reason behind is that AliExpress is home to both manufacturers and middlemen.
Manufacturers will give you better rates, whereas middlemen will keep their cut.
Compare that to Zendrop, and you're not dealing with any middlemen in the chain. Hence, the prices are a bit lower.
But of course, this isn't always the case. Sometimes Zendrop might have higher prices than AliExpress on a particular product.
However, a high-priced product can be justified because Zendrop aims to connect you with quality suppliers that offer the fastest shipping times.
Simply put, Zendrop might list a pricey product, but it won't compromise the customer's experience.
Pros and Cons of Zendrop
Now that we're done with the features, let us review Zendrop's benefits and drawbacks from a dropshipper's perspective.
Pros
Fast Shipping – Zendrop's measures to make shipping as fast as possible are quite impressive. The eCommerce platform uses various shipping lines and complex logistics for the products to reach your customers on time.
Reputable Suppliers – Zendrop saves you from doing the homework and only has dependable suppliers. This is something that gives the platform leverage over AliExpress. Even if things go south with a supplier, the disputes are taken care of by Zendrop.
Excellent Customer Service – From reasonable policies to 24/7 live chat support, it wouldn't be an exaggeration to say that the dropshippers who developed Zendrop truly care about their users. You can expect an easy-to-use interface and a world-class support team behind your back on Zendrop.
Automated Dropshipping – By handling most of your work, Zendrop allows you to think out of the box and expand your business. This way your time is not spent on filling orders or negotiating with suppliers, but rather on figuring out strategies for growth.
Branding — Creating a brand from a dropshipping business is difficult, but not for Zendrop users. With private labeling and custom branding, your customer's satisfaction and loyalty can go beyond expectations. The ability to establish yourself as a brand is an excellent incentive you get out of Zendrop.
Cons
Limited Products and Suppliers – Zendrop is used by thousands of users around the globe and it does not have as many products and suppliers as other platforms. Although that's because they filter too much, the probability of a hot product running out of stock becomes high this way.
Pricey – There's not much to avail from Zendrop's free plan. Its paid membership plans include most of the features that make it unique. Even then, some might argue that $49 or $79 a month isn't justified because Zendrop's competitors charge less.
Is Zendrop Worth it?
Zendrop's legitimacy is undisputed. It has secured a ton of positive feedback on reputable review sites like TrustPilot with an overall rating of 4.8 – which is nothing short of impressive.
Even most customers on the Shopify app page of Zendrop have good things to say about the platform's product quality and shipping times.
The only major complaint we noticed is that finding a popular product on Zendrop can be challenging at times due to the limited number of suppliers on the marketplace.
All in all, based on most of the customer reviews online, Zendrop is a solid choice for both beginner and veteran dropshippers.
Though there's still some room for improvement in product variety, overall it's a great tool to kickstart or scale your business.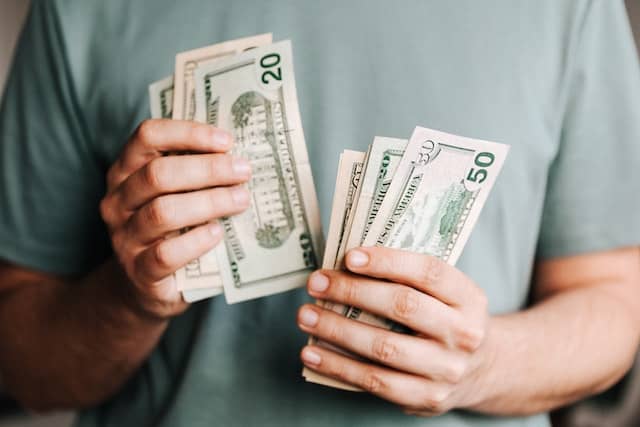 Zendrop Alternatives
Zendrop vs Spocket
The primary difference between Zendrop and Spocket is that the former has mainly Chinese suppliers while the latter deals with US and Europe-based suppliers.
This distinction affects other factors in Spocket. For example, the prices are relatively higher than Zendrop but the shipping times are faster. So, they each have their own strengths and can meet different needs.
Zendrop vs DSers
DSers' development was backed by the eCommerce giant AliExpress itself. It allows you to dropship from Chinese suppliers.
You also get to import products, take several orders, and manage multiple stores. Some users have complained about DSers' mediocre and somewhat faulty interface.
However, what truly sets DSers apart is its cost. You can find some of the cheapest products on the platform, which really gives it leverage over Zendrop.
Zendrop vs DSers is a tough competition. The former offers numerous features, while the latter allows you to keep a huge profit margin. We'd consider this to be a draw.
Zendrop vs CJDropshipping
Zendrop and CJdropshipping is another tough comparison as both services are quite similar.
Since CJdropshipping has been around for a while now, they have suppliers from all over the globe and offer fast shipping times with low product costs.
But the user interface and customer service of CJDropshipping aren't as impressive as Zendrop, so we'll have to give this one to Zendrop as well.
Zendrop vs AutoDS
Zendrop and AutoDS have one thing in common – automated dropshipping.
Though Zendrop brings tough competition here too, AutoDS is better than Zendrop in its automation features.
Whether it's auto fulfillment, advanced product importer, or stock management, AutoDS covers almost all that Zendrop offers.
AutoDS falls behind on customer service, suppliers, and shipping time, but it's still considered as good as Zendrop.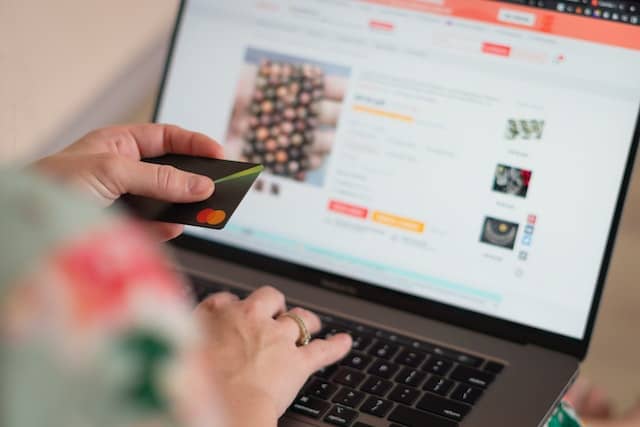 FAQs about Zendrop
How to Connect Zendrop to Shopify?
To connect your Shopify store to Zendrop, you'll first have to create a Zendrop account.
Once you've signed up by giving Zendrop the necessary details, it will ask you for your Shopify store's URL.
Head to your Shopify store's homepage, then copy the browser URL and paste it into Zendrop's dialog box to finish.
How Does Zendrop Work with AliExpress?
Zendrop does not have a partnership with AliExpress.
It only connects you directly with Chinese suppliers that offer competitive product prices.
Zendrop solves almost all of the problems you face while dropshipping from AliExpress and charges a fee for it.
Does Zendrop Work with Amazon?
Zendrop doesn't offer any integrations with Amazon for now. It only works with Shopify, WooCommerce and CommerceHQ. But as the platform grows, that may change in the future.
How to Return on Zendrop?
Zendrop requires proof of a defective product before they release a refund (product and shipping cost).
You can email a high-quality image/video to [email protected] and let them handle the rest.
It is necessary, however, that the return is initiated within 7 days after delivery.
Can Zendrop Link to Platforms Other than Shopify?
Zendrop was initially designed to only integrate with Shopify stores.
However, this has changed now; the tool can also be linked to WooCommerce and CommerceHQ.
The Zendrop team plans to integrate their platform with Magento and GrooveKart in the future.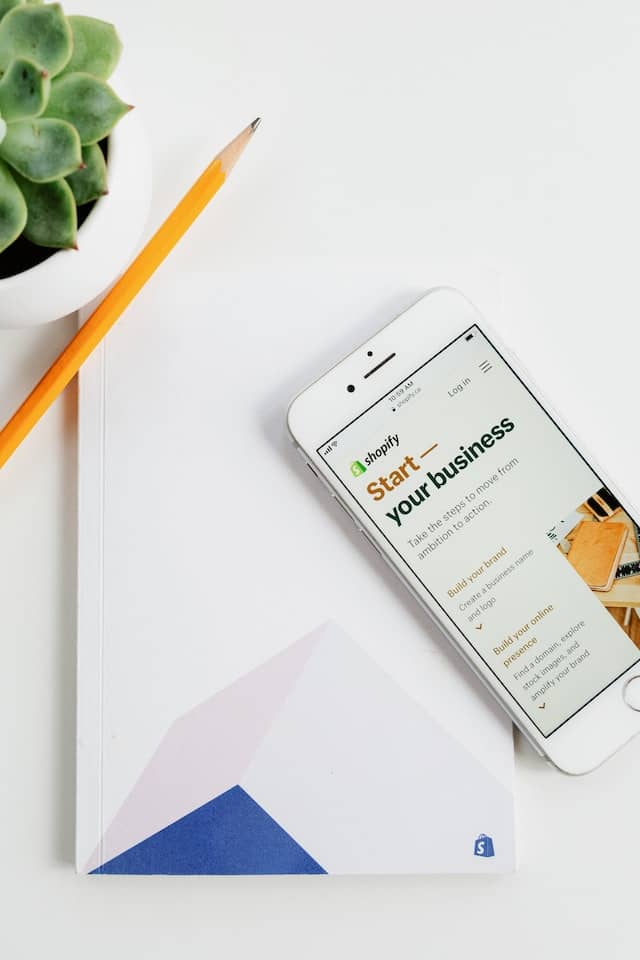 Final Thoughts
Zendrop offers plenty of outstanding features, but the pricing might not be affordable for everyone.
Although if you're concerned about the legitimacy of Zendrop, then there's absolutely nothing to worry about. It's a reliable platform that delivers what it promises.
But if you can't find suppliers for your desired products on Zendrop, then this is where NicheDropshipping has got you covered.
We can help you source your desired products at competitive prices and also help you with custom branding so you can build your own brand.
If you want to learn more, then feel free to contact us, and our dedicated agents will guide you!