In any business, the products you choose to sell are a vital decision. They determine whether your enterprise will enjoy high sales and success or fail to thrive. Sounds grim, doesn't it?
Fortunately, there is a silver lining to it all. If you do your research right, you can easily come up with a list of winning products for your business.
At this point, you are probably wondering, what 'research' entails. Wonder no more. In this guide, we lay out all the key research steps and tips you will need to find winning products to start a successful dropshipping business. 
Read on.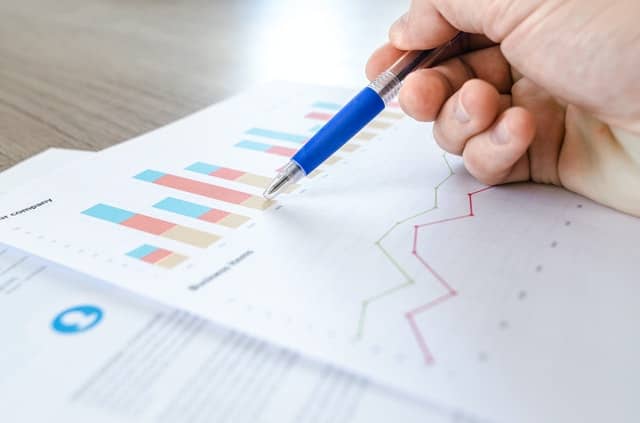 What Is a Winning Product?
A winning product is any item that is a hot-seller. Its popularity leads to high demand and hence your business profits off it due to the high sales it brings in.
However, for you to identify a winning product, you will likely need some defining characteristics to look out for, right? Let's look into a few of them. A winning product should ideally:
Solve a Problem
Consumers view a product that solves a problem as more of a necessity than a luxury. This makes it more likely for them to want and buy such items. The best part is, it does not have to be a complex product.
Consider remote control organizers, for example. They are a simple fix for households where remote controllers often get misplaced or scattered. Most consumers may not even know they need them but if you make them available, they find a solution worth investing in.
Be Easy to Market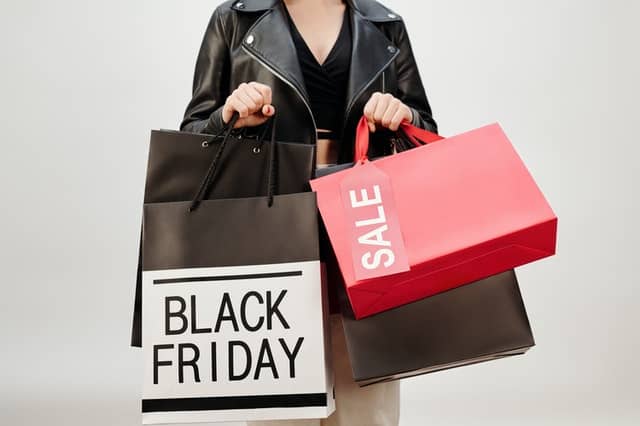 Marketing enables you to generate interest among potential customers and drive traffic to your online store. Unfortunately, some products such as adult toys, cigars, or alcohol-related products are sometimes subject to marketing restrictions.
To avoid being blind-sided by such regulations, find out what the marketing protocols are for your potential winning products. Advertising platforms like Google Ads or Facebook Ads also outline such prohibitions in their terms and conditions.
Have an Impressive Factor
Quick question: what would you say drove the high sales of fidget spinners or hoverboards?
The answer is quite simple, they had a wow factor about them. As a result, most people became curious about what the gadgets could do and found it hard to resist having one of their own.
Similarly, if you can find a product that intrigues consumers and entices them to buy, there lies your winning product.
Suit Your Target Market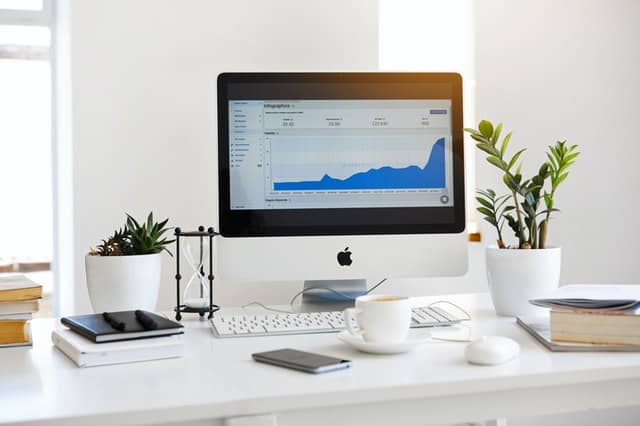 A product that is a hot-seller in one market may not necessarily be a winning product in your jurisdiction. Consumers' tastes may vary based on weather and demographic characteristics such as age, race, sociocultural norms.
Try to keep this in mind as you gather data on winning products. It will save you the mishap of copy-pasting an idea that does not work for your target market.
Not be Overly Common
Take, for instance, that it is summer and you have identified beach towels as a potential winning product. If they are easily available in most online and physical stores in your target market, they may not be the best product for your business. Here is why:
The competition would be overly stiff and you may not enjoy a particularly high volume of sales
High availability often means that there is a prevailing market price. Consequently, you may be restricted to selling the item within that price range. In contrast, with a more 'hard-to-find' item, you may have more wiggle room when setting a price.
How to Find Winning Dropshipping Products
The good news is that you can find winning products through different platforms. This widens the variety of your product options and makes it easier to identify items that could make your store stand out.
The catch is, you may need to identify the best way to find winning products based on your product niche and target market. With that in mind, here are a few methods you could use to figure out the best products to list in your online store.
Pay Attention to Events and Trends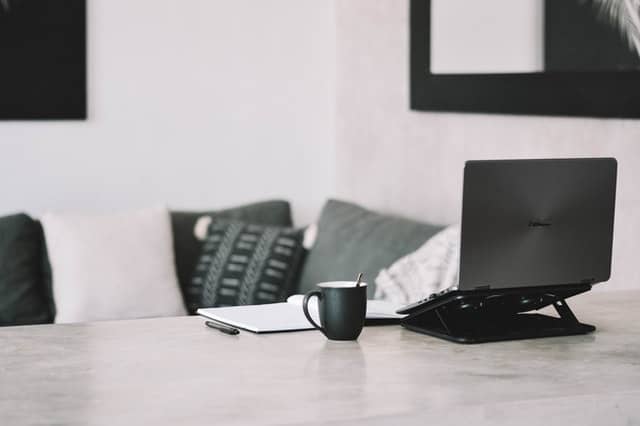 Trends are often triggered by significant events or passing social whims. Nevertheless, they play an influential role in what consumers buy at the time.
For better context, here are some examples of events and trends that spark the exponential sale of various items.
Quarantine/Shelter-in-place orders- when Covid-19 struck and everyone had to stay home, home office furniture, portable laptop tables, indoor games, and baking tools all suddenly became winning products.
The dawn of social media influencing- social media influencing made tripods and ring lights leading accessories not just for influencers but soon enough for anyone else that takes selfies and shoots solo videos.
Fitness trends- from yoga to biking and rowing machines, each fitness trend brings with it a flurry of lucrative winning product options.
Amazon Best Sellers
Amazon Best Sellers is a highly informative resource comprising the most sought-after items on Amazon. The items are organized in orderly categories and thus it is easy to pick and explore one that is relevant to your niche.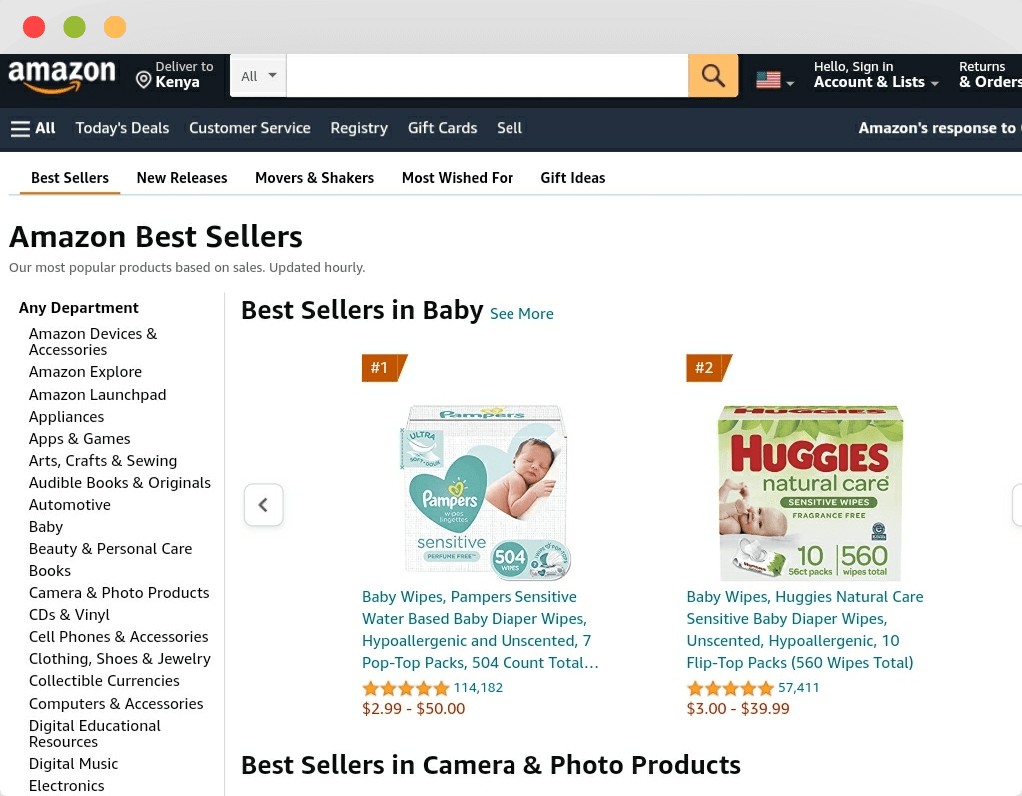 The lists are updated hourly and are, therefore, very current. Amazon Best Seller also offers relatively wholesome data because Amazon attracts a very wide and diverse pool of customers.
Once you pick a category, you will be presented with a list of top-selling items including:
A brief description of the item
Price
Review ratings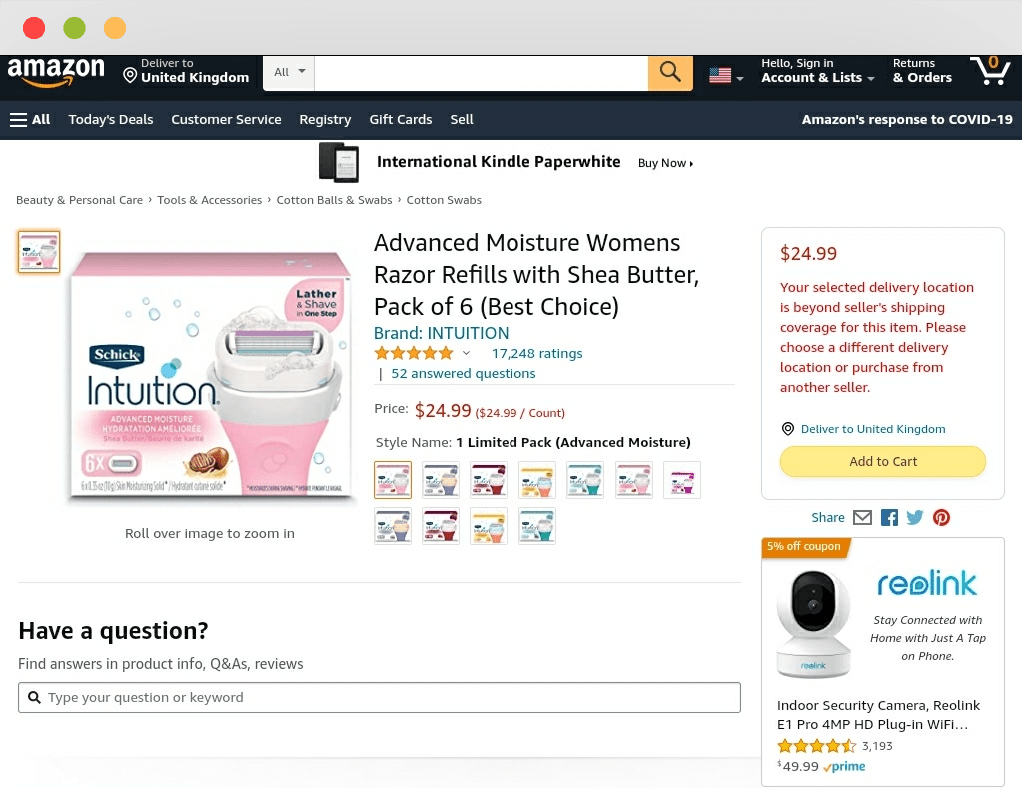 The main goal here is to gather clues about items that may appeal to your customers. The reviews, in particular, are a treasure trove of information on what problems or advantages customers may have experienced with various products.
Amazon sellers sell products at a markup. So, it would be best to take your shortlist of products and use platforms like AliExpress or CJ Dropshipping to find affordable suppliers for them.
Further, given that AliExpress prices are quite low, consider using Amazon prices as a measuring bar for your own. If customers are buying item X for $50 on Amazon why not offer them a sweeter deal and set your price at $45?
Wish
Wish is an American e-commerce firm that sells to consumers across most countries. Most of the items listed on the platform meet all the hallmarks of winning products. They either solve a problem or elicit a 'wow, I did not know I needed that!' response.
Take some time to scroll through the platform and gather ideas. It may not have a dedicated best-seller p but it is a great source for items that are not too mainstream. If the options get overwhelming use the search tool to restrict the search to your niche.
Oberlo
AliExpress is one of the most popular and convenient platforms for dropshippers across the world. It offers trendy products at unbeatable prices and most suppliers on the platform offer dropshipping fulfillment.
That said, AliExpress is a vast platform with countless options to sift through. This is why Oberlo would be an ideal solution if you would like to find winning products on AliExpress.
Oberlo is an application that is designed to help you find and import products from AliExpress to your dropshipping store. However, its benefits do not end there. Before you add products to your store, it provides you with essential product statistics such as:
Product Ratings- a 4-star rating or higher would be ideal.
Page Views- this indicates the number of people that have clicked on the product in the last 30 days. Views above 50% are a tell-tale sign of a winning item.
Imports- this shows how many other merchants have imported the product and listed it in their dropshipping stores.
Orders- this refers to the number of times a product has been bought after being listed by merchants. Check to see how high the orders are over some time this will tell you if the product is still in a winning trend or about to blow up as a winning trend.
A good approach would be to evaluate these statistics both individually and in relation to each other. A high product rating, for example, is only one aspect. However, if it is supported by high orders then you can be more certain that you have found a winner.
Google Trends
The beauty of Google Trends is that it is a straightforward tool and it still manages to offer insightful data. It is ideal for instances when you have identified a product but would like to find out how well it is fairing in the market.
Here is how it works:
Take, for example, that you would like to evaluate Christmas decorations.
Open the Google Trends platform
Enter 'Christmas decorations' in the search bar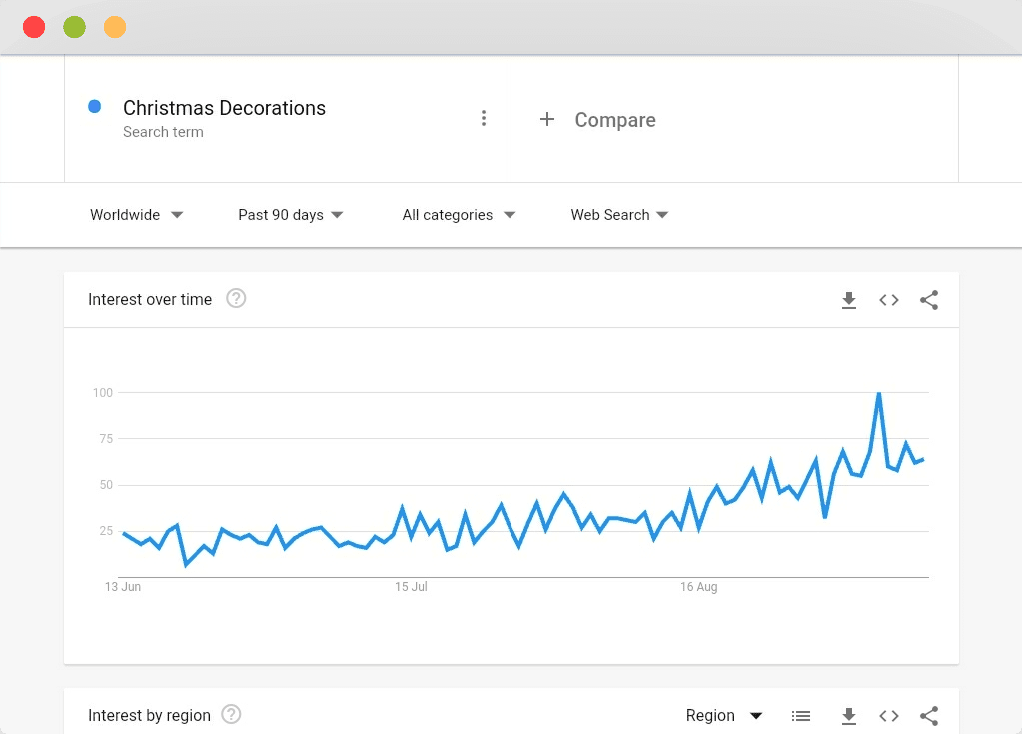 Running this search will provide you with illustrated data about how much interest the product has generated. You can use the filter icon to view data related to specific countries you dropship to or a certain amount of time.
Competitor Research
Your dropshipping business operates in an ecosystem comprising other competing businesses. Competitors in your niche, in particular, are of great interest because you likely share the same target market.
Investigating what products your competitors are offering to consumers would give you realistic feedback on consumer needs and habits. It also enables you to identify and avoid products that may be in saturated supply in your market.
Product research tools such as Thieve, Nichscraper, among others readily offer insight on competitors. All you need to do is compare different options in the market and find one that matches your needs.
Consider visiting your competitors' stores and keeping track of their dropshipping ads as well. Notice what they are doing right and do it even better. Look out for mistakes too and be sure to avoid them as you curate a list of your winning products.
eBay Watch Count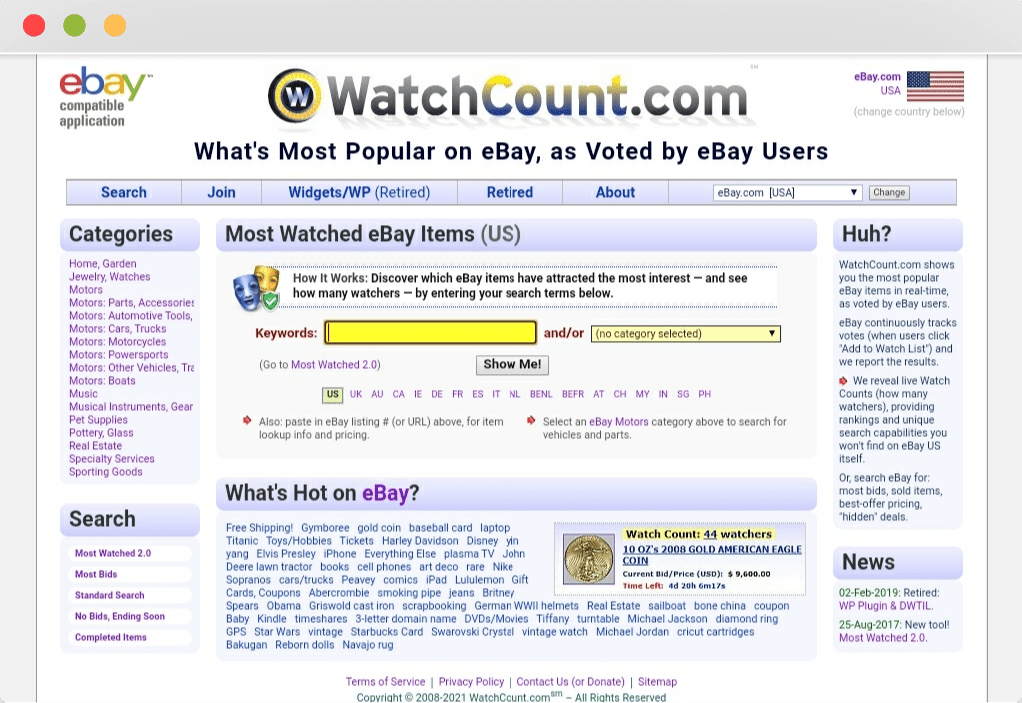 Watch Count is eBay's version of Amazon Best Seller. Granted, they are not identical but Watch Count certainly offers guiding insights on what's hot and what's not.
Begin by accessing the Watch Count platform. Once you are on it, you will notice a search bar where you can enter product keywords. The results will provide you with data on how many people are watching the product and the average bidding price for the item.
If you go further and click on a specific product, you can get to see how many units have sold. This may be helpful in terms of evaluating demand for the product.
What Are Some Examples of Winning Products?
One common feature about winning products is that they keep changing with time and even location. However, there are some tried and tested examples that cut across barriers in an almost universal sense.
Here are a few ideas you could borrow.
Wellness Products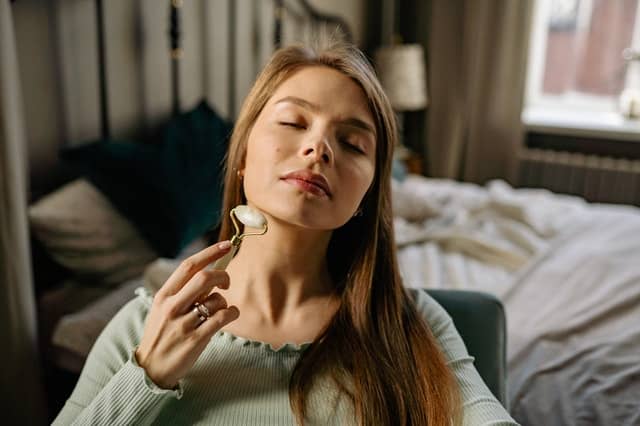 It is estimated that the self-care industry was worth approximately $450 billion. There is thus no doubt that it is now a lucrative niche worth venturing into.
Not convinced? Take a look at social trends for proof. You will find that, with health and mental health awareness taking center stage, more people are keen on investing in their wellness.
Notably, this niche is quite diverse and allows you to get creative with your product listings. It mostly entails feel-good and health-supporting products like:
Non-prescription health supplements
Creature comforts; plush towels, posture-supporting pillows, and mattresses, massage tools
Air purifiers
Dental accessories
Organic hygiene products
Beauty/Grooming Products
Everyone wants to look their best. It is a need that never goes out of style and thus makes beauty products a winning category. You only need to keep up with product trends and consciously update your product listings based on the needs of your target market.
Currently, some of the winning products in the world of beauty and grooming include products that:
Contain healthy and natural ingredients
Address specific concerns such as hyperpigmentation, sun damage to the skin, moisturization needs of different skin types
Cater to all skin tones
Fitness
Fitness, like wellness, is a long-term endeavor. The only secret to this niche is keeping tabs on what fitness methods your target market is keen on.
At present, given that most people are feeling apprehensive about using indoor or public gyms, home exercise equipment has been on a promising rise. Consider looking into:
Indoor exercise bikes
Dumbbells
Exercise mats
Gym wear
Home Decor and Furniture
The pandemic made more people aware of how important it is to make their homes cozy and delightful to be in.
In light of this, you may find dropshipping success with items such as:
Decorative items like vases
Scent diffusers
Customized pillows covers
Tasteful wall hangings and picture frames
Cozy throw blankets
Are There Qualities I Should Avoid in Winning Products?
A winning product can fast become a 'losing' product for your business if:
It Is a Logistical Nightmare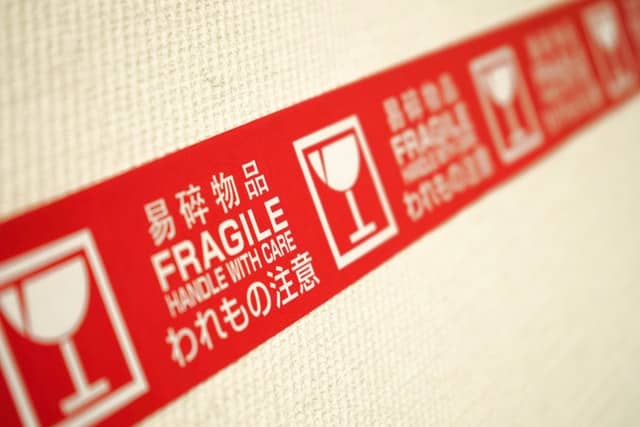 It may be easy to offer a product and have it sell out in no time but how easy is it to fulfill its delivery? Products such as perfumes are often packaged in dainty bottles that are fragile. They could easily break in transit and result in claims for return and refunds.
Additionally, due to air freight restrictions, you may have to organize special shipping for such products. Unless your supplier or dropshipping partner offers diverse and reliable shipping options, such a product choice could easily become a logistical nightmare.
It Is a Poor Quality Imitation
Selling generic product brands is perfectly fine. Most customers even appreciate it because some top-brand items are beyond their budgets. The cardinal sin, however, is selling poor-quality alternatives that fall apart quickly and offer customers no value.
Aim for fair quality products at equally fair prices. It is better to have average sales due to slightly higher prices than to sell out and accumulate terrible customer reviews.
In Summary
To sum it up, finding a winning product all comes down to research. Take advantage of the countless tools and informative resources at your disposal and your business will be more likely to thrive.
Be diligent and selective about how you implement your research findings too. Remember to evaluate and implement your findings based on the needs of your specific target market.
If you have a hard time finding quality products or coordinating suppliers, NicheDropshipping can fix that for you. We are well-experienced in sourcing products and provide other essential dropshipping services including:
Reach out to us to learn more about how we can help you dropship your winning products.