If you have just started a dropshipping business, finding the best dropshipping products to sell can be quite tasking. You aren't sure what to look out for when you're searching for the right dropshipping products. 
If you have set up your online store and are ready to sell and make profits in dropshipping, this is the guide that you need.
In this Ultimate FAQ guide on finding the best Dropshipping products that sell, we will make your dropshipping experience less stressful and help you find the best products for your customers.
If you are ready, let's roll!
What Are Dropshipping Products?
If you are new to dropshipping, the term dropshipping product might sound strange to you.
But it shouldn't.
Dropshipping products are those tangible goods that you have been asked to deliver to your customers.
Let's make this easy for you.
A person orders a hoodie from your online store. You receive the order, promising the customer that you will deliver the hoodie to them as soon as possible. Then, you reach out to your trusted supplier, requesting a hoodie.
The supplier takes the order and the pieces of delivery information you give them. The supplier supplies the hoodie to the address you provided them.
The hoodie that you advertised on your eCommerce shop is a dropshipping product because you didn't have it in any warehouse when the customer requested it.
You had to request that your dropshipping supplier supplies the product to the customer.
What Products Are Best for Dropshipping?
With dropshipping, there are no perfect products to sell. Dropshipping products that sell differ with location, market, and personal preference. However, it makes business sense to advertise products that people are looking for, trending products.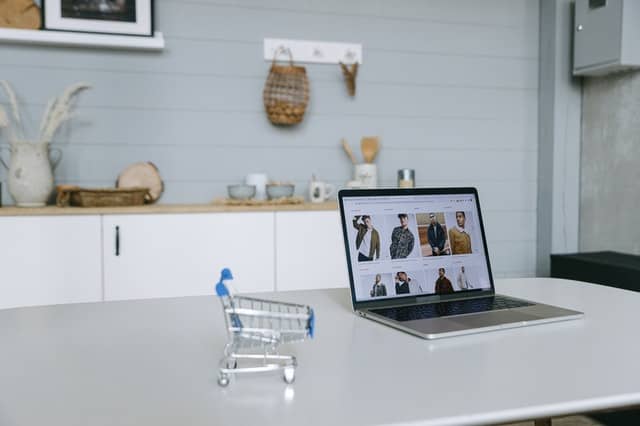 Now, what people are looking for varies from region to region. The products that people in China want are different from what those in Canada want.
So, it is imperative that you understand your market-specific needs, what goods are trending (using google trends, Facebook groups and other platforms), and what the profit margins are.
When selecting a product, choose rare products to find and one that isn't too expensive, especially if you are starting with dropshipping.
Why?
For many people, buying dropshipping products is an impulsive decision. So, if the products in your online store are generic, people will look for cheaper alternatives.
And if the products are too expensive for your customers, they won't be willing to buy from you since it's an impulsive buy.
There are some products, however, that customers are more willing to pay for. When customers see these products in your dropshipping store, they are more likely to place an order. These products include:
Tech supplies

Health niche supplies

Beauty and health

Power tools
There are no hard and fast rules for getting the best dropshipping products. While the product categories listed above is an excellent place to start, you also need to do your research.
What Products Should I Avoid in Dropshipping?
Many people are often tempted to place everything that looks good on the shelves of their online store.
With dropshipping, you need to be business savvy. You should only sell products that people want and can be quickly dropshipped without damage.
Some products you should run away from when drop shipping are:
Fake products
Dropshipping counterfeit products will make you lose credibility and inevitably make you lose customers.
Fragile products
Products that easily break if not handled with ultimate care are bad for dropshipping. Damaged goods will not sit down well with customers, so it's best to avoid fragile products.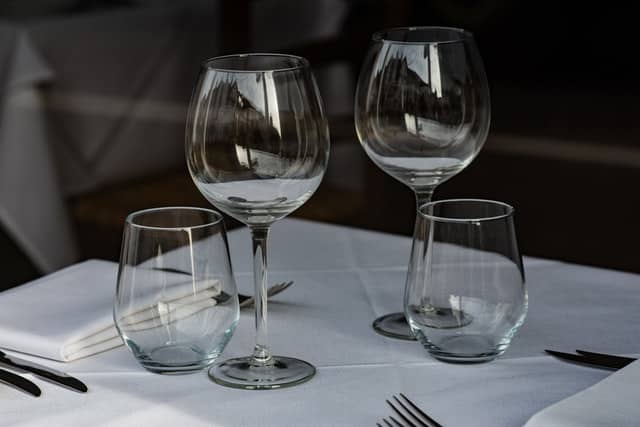 Heavy products
If the product weighs tons, then it's a bad idea to dropship it. Heavy products usually come with high delivery fees, which will reduce your profit margin drastically.
How Do I Get the Best Dropshipping Products?
You have started your dropshipping business, and aren't so sure how you can get the best dropshipping product for your store.
The process of getting the best dropshipping products to sell isn't straightforward.
Why did I say this?
That's because what sells in one place might not do so well in another place. Customers' preferences differ from place to place.
The first thing you need to do is to ask yourself what types of products you want to sell.
This question is important because you'll be more invested in the marketing of products you are genuinely interested in.
When you've brainstormed ideas, ask friends and families what they'd love to buy but don't easily find around.
By doing this, you are carrying out your market research, and understanding what people in your immediate environment want. After that, you need to research on what products people are looking for, and at what frequency.
When you know what people want to buy, you'll be able to adequately meet their needs; because, let's be honest, dropshipping is about meeting people's needs.
You can use online platforms such as SaleHoo labs, and Facebook groups of products finding platforms such as Product Mafia, Product Research lab to find out what people want, and which suppliers have those products.
Google trends, social shopping websites such as wish.com. etsy.com, and successful ecommerce stores can also help you get a pulse on what product people are looking for.
Weigh the retail price, and how much profit you can make from these products: The best products are not just the cheapest products. They are those that you can easily sell and make respectable profit from.
Whatever products you have chosen after carrying out your product and market research, advertise them.
Which Products Are in High Demand in Dropshipping?
Dropshipping business is quite dynamic. The products that are in high demand today might do badly a few weeks later.
However, to stay on top of the dropshipping game, you must always carry out product and market research.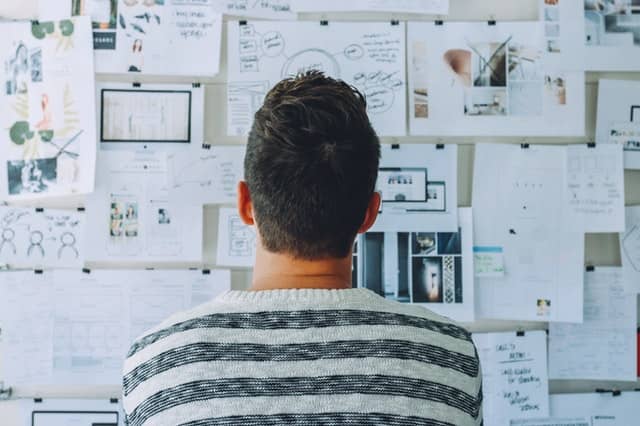 By carrying out these researches, you find out what sells and ultimately discover the products with high profit margins.
Where Can I Find a Winning Product for Dropshipping?
Having selected the dropshipping products that'll be in your store, the next phase in running a successful dropshipping business is finding the right supplier to give you the best dropshipping products.
The success or failure of your business depends on the right suppliers.
Dropship suppliers do not do as much advertising as sellers. Ask people who are more experienced in dropshipping (if you are new to dropshipping), and get recommendations from them.
Before choosing any supplier from the variety available, ask questions about products, how the raw materials are sourced, when they'll deliver, how much they charge for pre-order and other features.
The supplier you choose will also depend on whether the supplier deals with buyers in certain parts of the world. Some suppliers don't supply to some parts of the world due to issues with logistics.
Reach out to the supplier you feel you can work with and make your order.
While it is good to make bulk purchases, you need to test the waters first. Buy small; make sample orders and see how well and fast the supplier delivers.
You can find suppliers for your dropshipping products on the following platforms:
Oberlo

Printful

DropnShop

GlowRoad

PlusBuyer

MegaGoods
How Do I Find Dropshipping Products on Aliexpress?
Finding winning products on AliExpress can be pretty tasking if you are new to dropshipping.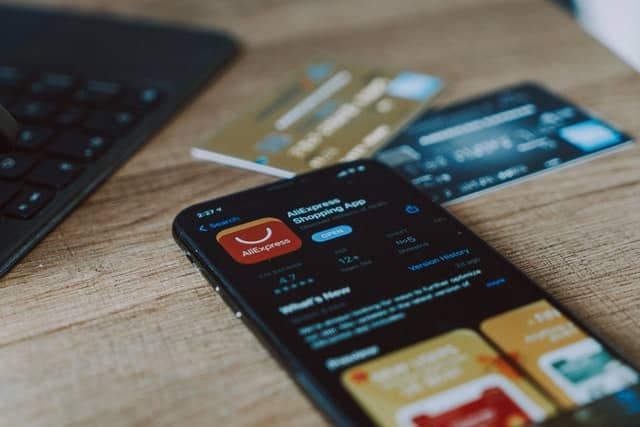 But you can easily find dropshipping products on AliExpress by following these simple processes:
Follow AliExpress recommendations.

Check AliExpress's bestselling product catalogue.

Use the Seller recommendations and the "more to love" category on AliExpress
What's the Easiest Way to Find the Best Dropshipping Products?
The easiest way to find dropshipping products online is by using product research tools.
Some online stores have free research tools that you can use.
These tools include:
Shopify product research tool

AliExpress product research tool
There are other tools, aside from those provided by online stores, that you can use to find the best dropshipping products for your online store.
Unlike the free tools mentioned above, these tools are paid for.
So, if you are new to dropshipping, you can start with these free tools we listed above.
Now, you might be wondering, what makes these tools special?
For one, they are free. Second, these tools are easy to use. These tools have a great user interface that makes navigating and understanding their features easy.
What Are the Best Tools for Product Research?
A Product research tool is a software that helps you select the best products for your dropshipping. These tools make it easy for you to find profitable and marketable products that you can dropship.
These tools help with searching the right sellers, and extract the ones with the best prices and delivery times, saving you time and energy.
When selecting a product research tool, you need to consider the following factors:
How easy to use are these tools?
You don't need a tool that requires long hours of 'how to use the tool' tutorials before you can start harnessing the tool. The reason you have a product research tool is so that you can easily know which products are trending and stock up your online store as soon as possible.
How good is the analytics?
Does the analytics feature in the software provide you with comprehensive data values that helps you make wise product-buying decisions?
Some paid product research tool that you use to get the best dropshipping products include:
Ecomhunt

Sell The Trend

Niche Scraper

AliShark

AllFactor

D-Nicheur

Dropship Spy

Pexda

AutoDS Finder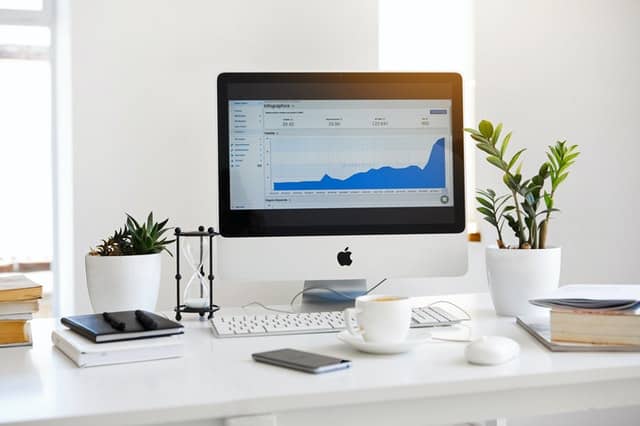 These are some of the best paid product research tools you can use to search for the hottest dropshipping products. These tools also give additional services such as ideas for adverts and competitor research.
To Recap
Finding dropshipping products that sell can be quite tedious if you don't have the right amount of credible information and reliable suppliers.
But when you know what to look out for, how to carry out product research and properly advertise your products, you'll make money from dropshipping business.
In most cases, collaborating with a dropshipping agent will make it easier to keep your e-Commerce up and running. They will handle most of the tasks you need help with to operate your business.
Making a good profit in dropshipping business requires patience and a willingness to learn. If you are ready to learn, and put in the work, your dropshipping products will like crazy, with many customers making bulk orders.
So, that's a wrap. I really hope this guide has made a lot of things clear to you.
If you are looking for better prices for the dropshipping products you find, feel free to message us, we can help with that and beyond.