Inventory Storage Service
You can buy from your suppliers and ship to our warehouses in China or the USA. We serve as your fulfillment center, taking care of your inventory and getting the orders delivered to your customers.
How We Help Boost Your Dropshipping Business with Our Inventory Storage Service?
Stock, Sync, Ship
Integrations
Our seamless integration with major ecommerce platforms such as Shopify and WooCommerce improves your productivity. Embrace automated dropshipping—no more copy and paste.
Why Choose NicheDropshipping?
Saving Time
We automate the order fulfillment process for you, enabling you to manage and track all your orders in one place.
Inventory Storage / Service Products
If you have an existing supplier in China, we will help you to make the whole process even easier.
We have 5 warehouses in total, three warehouses located China, and two warehouses in the USA.The first China warehouse is located in Yiwu, and it is mainly for small commodities products (General products) and the other one is located in Shenzhen, it is mainly for electric and liquid products.
You can send the bulk inventory in our warehouse, and enjoy 90-day free inventory storage, once you have orders, we will drop ship to your customers, we will charge your a certain amount of handing fee which is estimated from 0.3-2$ based on your Daily Order Quantity, Product Sizes, Product Weight, Packing Requirements, and Products Specifications.
By charging of the handing fee, Nichedropshipping helps you to coordinate suppliers, take care of quality check/control, if we found bad quality products, we will take pictures and send for your approval, if they are bad quality, we will return back to factory for replacement. In this way, you can make sure that all the products sent by nichedropshipping are good quality products.
Just click the "Yes I need an Agent to Support me!" button, and fill out your information, and our customer support will assign you a professional sourcing agent from our company to support you all the way from Product sourcing to Order fulfillment.
MORE SERVICES
How We Make Dropshipping Easy for You
Explore our one-stop on-demand dropshipping solution that is specifically designed for ready-to-scale dropshippers.
Inventory Storage: The Ultimate FAQ Guide
Scaling your dropshipping business entails taking care of inventory storage. Learn how a dropshipping agent with a warehouse can help you manage inventory
Inventory storage in dropshipping is a concept that you'll have to tackle as soon as you try scaling your eCommerce business.
In this ultimate FAQ guide, we've answered all of your questions regarding inventory storage, fulfillment centers, storage fees, warehouses, etc.
If you have a bestselling product and are ready to scale your business and start doubling your profits, this guide is for you.
Let's get going!
What Is Inventory Storage in the Dropshipping Business?
Although the traditioal dropshipping model implies that you don't have to order in bulk and have storage, once it's time to scale your business, this becomes necessary.
Ordering in bulk is convenient when you have a steady number of daily orders. Instead of paying transaction and shipping fees to your dropshipping agent for each order, you can pay once to have the bulk order delivered to your agent's warehouse.
With the help of inventory storage, your dropshipping agent can now package and ship each order the same day because they already have the products in their warehouse.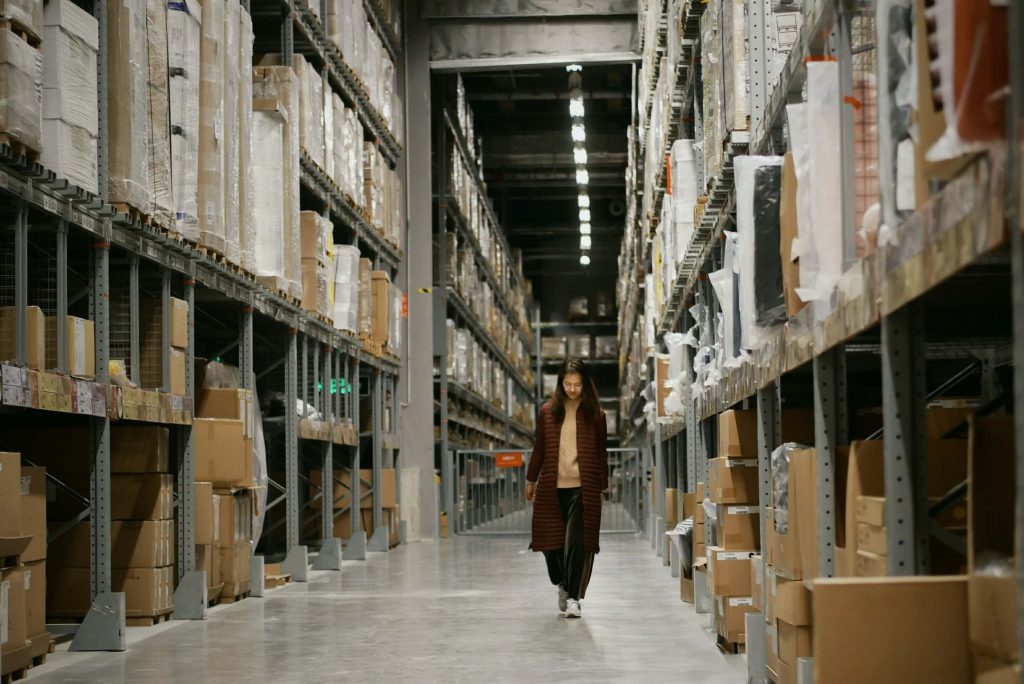 When Do I Need Inventory Storage For My Online Store?
As we've mentioned before, as soon as you start getting a stable number of daily orders, it will be more profitable to have inventory storage.
Whether you have your warehouse and ship the products by yourself, or an agent with a warehouse who does the shipping for you, inventory storage is crucial.
By having well-established inventory storage, you can make sure that you don't run out of stock, your orders are timely and connected to your inventory, etc.
Can I Start a Dropshipping Business Without Inventory Storage?
If you're a beginner in the eCommerce industry and still haven't found your bestselling product, you won't need to keep inventory storage.
So the answer is yes, it's possible (and recommended) to start a dropshipping business without ordering in bulk.
You can start by collaborating with Aliexpress suppliers who offer packaging and shipping and open up an online store without any product handling.
However, after learning which product sells the best and gaining a steady number of daily orders, you might find it more profitable and convenient to order in bulk.
Can a Dropshipping Agent Help Me With Inventory Storage?
Absolutely! Good dropshipping agents should always have one or multiple warehouses and offer services such as inventory storage.
Ideally, your dropshipping agent should have a warehouse in China as well as in the USA.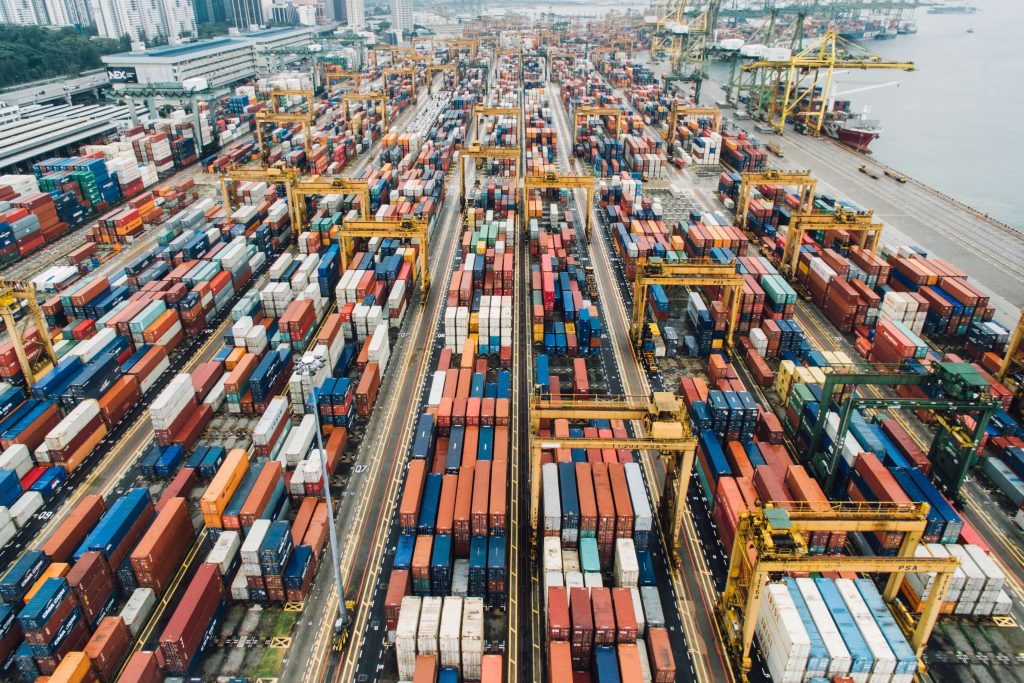 As you know, the USA is where most of your target buyers live, so having a warehouse there can drastically decrease shipping times.
So, even though dropshipping from a USA warehouse to a USA buyer might cost slightly more, it will be faster, resulting in a better customer experience.
An excellent example of this is NicheDropshipping, a drop shipping agent in China with four warehouses: two in China and two in the USA.
On top of this, NicheDropshipping offers 90-day free inventory storage, only charging you with a small handling fee when there's an order.
Should I Do My Own Inventory Storage or Find a Dropshipping Agent With a Warehouse?
If you want to manage inventory by yourself, you'd have to have your own warehouse or storage space.
Assuming you're not in China, this can be challenging since your supplier will probably be in China. Things are simpler if your supplier operates in the same country as you.
For example, if you're manufacturing your products or have a supplier in the USA, you can ship them to your own storage space and then drop ship the orders as they come.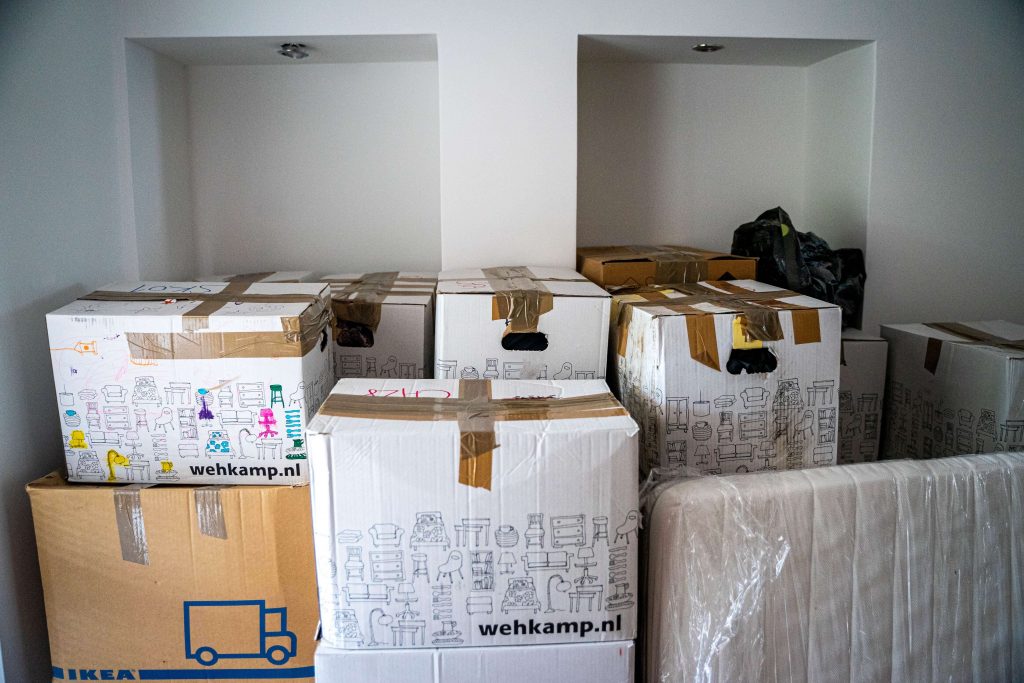 However, when you're in the USA and your supplier is in China, it can get quite complicated and expensive to organize your own inventory storage.
In such cases, we recommend you collaborate with a dropshipping agent in China with warehouses in China and the USA.
In Which Country Is It Best to Do Inventory Storage?
Most suppliers (regardless if wholesalers or manufacturers) are in China, and usually, that's why most eCommerce businesses hire dropshipping agents in China.
Considering that all the suppliers and dropshipping agents are in China, it's logical to conclude that having a warehouse for inventory storage in China is extremely important.
Having products in bulk in your dropshipping agent's warehouse, ready to be shipped, and synchronized to your orders can be priceless!
In this way, you'll ensure that you never accidentally run out of stock as well as reduce shipping times.
An additional plus is if you're able to find a warehouse for storage in the USA since most of your buyers will be from there.
How Much Will Inventory Storage Cost You?
The storage fees for your products will ultimately depend on the storage solutions you've chosen.
If you choose to stock your bulk products in your dropshipping agent's warehouse, they will give you their pricing and terms.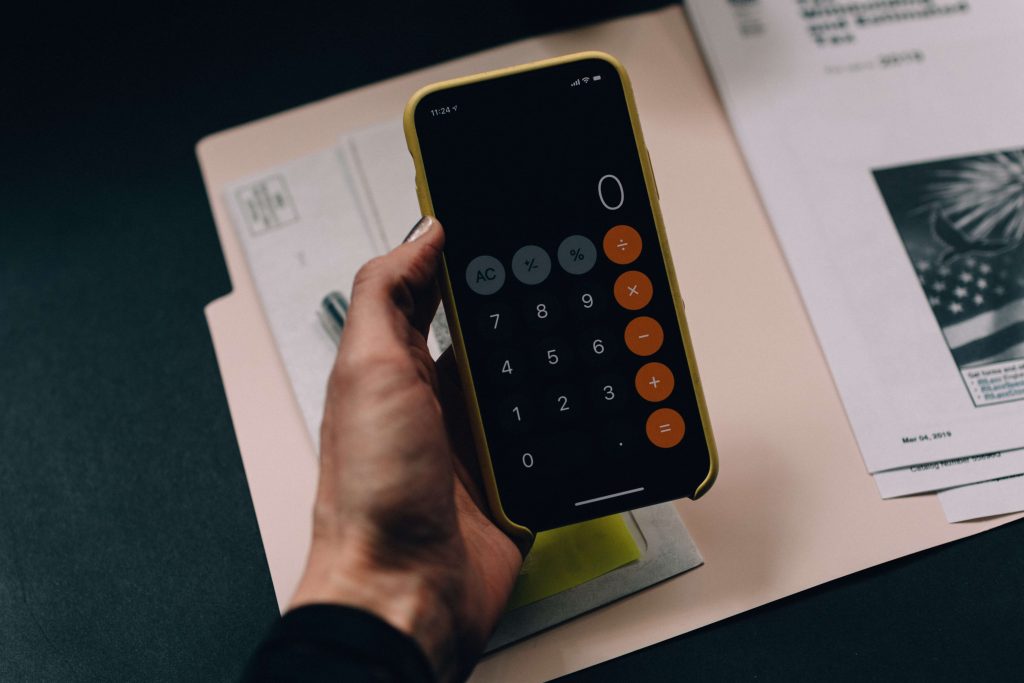 Some dropshipping agents, such as NicheDropshipping, offer free inventory storage for the first 90 days. They only charge a small handling fee, which includes product sourcing and communicating with suppliers, quality check, and dropshipping to the end customers.
If you're a beginner in the eCommerce business, you can bring your inventory storage fees to zero by merely not ordering in bulk. That's the traditional dropshipping method where you, as the seller, don't handle the actual product.
Can I Find Free Inventory Storage For My Dropshipping Business?
There are two ways to find free inventory storage for your online store:
Having your warehouse for storing inventory;
Collaborating with a dropshipping agent that offers free inventory storage;
Having your own warehouse is ideal to avoid storage costs. However, not many people have that opportunity.
The second option is collaborating with a dropshipping agent in China that has a warehouse. Some agents offer inventory storage for free when you're their customer.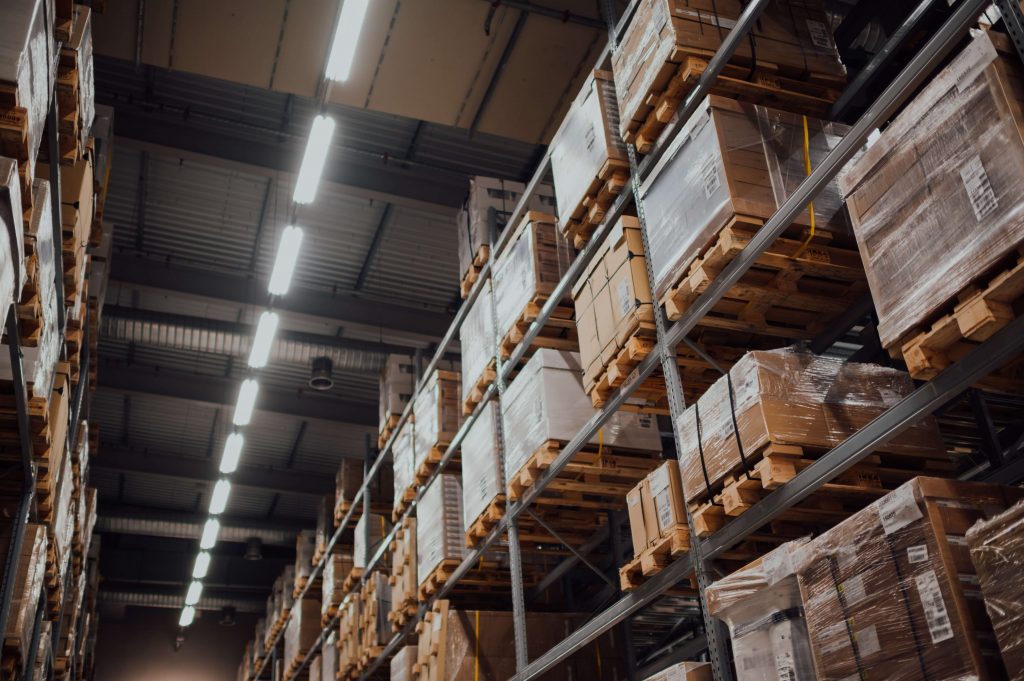 What Is a Handling Fee in Inventory Storage?
In dropshipping, a handling fee means anything they charge you on top of the product price and shipping costs.
What does that mean? Simply put, a handling fee could cover things like storage costs, branded packaging costs, a quality check of the products, etc.
If you work together with a dropshipping agent, ask them if they charge handling fees and how much that is.
How to Manage My Inventory Storage?
Regardless if you're managing your inventory by yourself or collaborate with a fulfillment center that does this for you, here are some great tips that will help you manage your inventory storage:
Use inventory management software (IMS);
Ask your fulfillment center if they use an IMS;
Always track your bestselling products to ensure you don't run out of stock;
Do a quality check each time when receiving new bulk products;
Label everything for a better organization;
Streamline your orders and inventory for automated dropshipping;
Use the FIFO (first in, first out) approach to avoid products becoming outdated;
Group your products into A, B, C (A being the most expensive ones or the most commonly sold ones, then B the middle ones, and C either cheapest or least sold);
With the above tips and the right inventory storage and fulfillment center, you can feel safe knowing that you'll never run out of stock, and your orders are shipped timely.
How to Do Inventory Storage in Amazon FBA Warehouses?
For those of you that have an Amazon eCommerce store, you probably know that you can ship your bulk products to the Amazon FBA warehouses.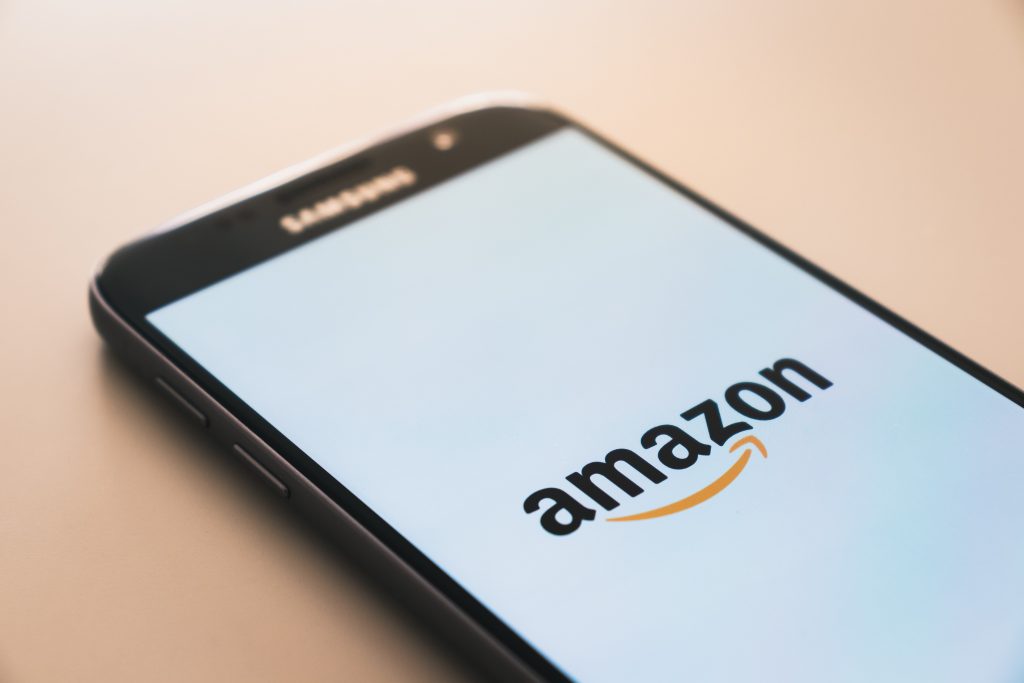 That can be done either independently or by your dropshipping agent if they offer it as a service.
Many dropshipping agents in China offer services specifically to Amazon online stores. One such example is NicheSources.
On top of sourcing your products, quality inspection, and packaging, they can also ship them for you to the Amazon FBA warehouses.
Does Amazon Charge Monthly Inventory Storage Fees?
Short answer – yes. The pricing of storing inventory at the Amazon FBA warehouses depends on:
Type of product (certain products are classified as dangerous goods and are more expensive to stock);
Size of product (prices are per cubic foot of space);
Duration of storage (Amazon has different long-term storage fees);
The period of storage (storing items from January to September is cheaper than from October to December);
Generally speaking, the monthly inventory storage fee is the following:
January – September: $0.75 per cubic foot ($0.99 for dangerous goods);
October – December: $2.40 per cubic foot ($3.63 for dangerous goods);
If these prices are too high for you, ask your dropshipping agent if they offer free inventory storage, like in the case of NicheDropshipping. Often, this is much more profitable.
Why Do Inventory Storage in the USA?
Nowadays, your online store cannot keep a competitive edge if your shipping time is two months. Nobody wants to wait for so long for an order to arrive.
For this reason, more and more eCommerce shop owners decide to find storage solutions and fulfillment centers in the USA.
Even though the cost of shipping from a warehouse in the USA to a USA client might be a bit higher, you'll significantly reduce the shipping times. That will do wonders for your customer loyalty and satisfaction!
Shipping times are one of the biggest reasons why having inventory storage in the USA is crucial. Nobody wants to wait for two months for an order to arrive!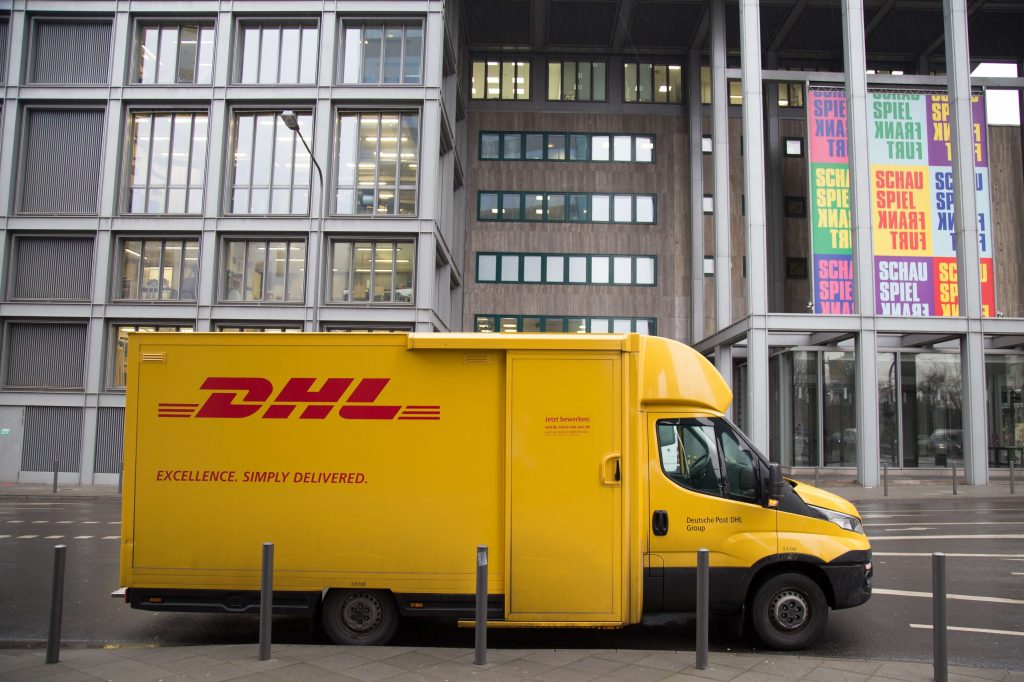 Many dropshipping agents have warehouses in China and the USA, which is the perfect solution for any online store!
Why Do Inventory Storage in China?
As we've mentioned before, most suppliers, wholesalers, and manufacturers are in China.
Thus, most dropshipping agent companies are also in China since dropshippers need a local person to communicate with suppliers and organize things.
Taking all of this into consideration, it makes absolute sense to have inventory storage in China.
Assuming you're shipping to worldwide customers, it wouldn't make sense to have your warehouse anywhere else. Chinese dropshipping agents that have a worldwide fulfillment center are perfect for you!
For businesses that work explicitly with USA customers, it might be worth it to have inventory storage in the USA only instead of China.
What Are the Best Inventory Storage and Fulfillment Centers in China?
To choose the best full-service dropshipping agents in China, always ensure they fulfill the following criteria:
They offer free product sourcing;
They are small business-friendly;
They provide free bulk inventory storage;
They have warehouses in China and the USA;
They do a quality check on the products;
They offer branding as a service (white label, private label);
They can do videos or take photos of your products;
They have an app for automated dropshipping;
They fulfill worldwide orders;
They offer different shipping methods;
Some suitable fulfillment centers with warehouses are the following: NicheDropshipping, NicheSources, CJ Dropshipping, China Division, Zhen Hub, Ship Wire, DH Gate, China Brands, etc.
What Are the Best Inventory Storage and Fulfillment Centers in the USA?
As we mentioned above, having inventory storage in the USA can drastically improve shipping times. In return, that improves overall customer satisfaction.
There are several good dropshipping agents or fulfillment centers that have warehouses in the USA: Ship Bob, Red Stag Fulfillment, NicheDropshipping, Rakuten Super Logistics, Red Hawk Global, NicheSources, White Box, Freight Pros, etc.
On a Final Note
Knowing all this, the importance of adequately managed inventory storage becomes crystal clear. Collaborating with the right fulfillment centers and choosing the appropriate storage locations is crucial for your customer satisfaction.
For an easy start, ask your dropshipping agent if they use inventory management software so that you're able to track inventory, agree on their storage fees, and start profiting!
All in all, inventory storage in dropshipping is a critical step for eCommerce store owners who wish to scale and grow their business.
NicheDropshipping aims to help small businesses by offering all clients 90-day free inventory storage, so don't hesitate to get in touch!
Want to get the manufacturer's best price from China? And fulfill your orders to your customers in the most prompt way?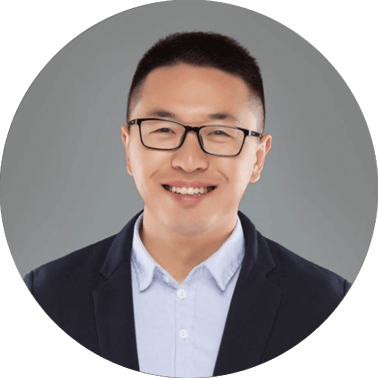 Hey, I'm Stanley Nieh. My team & I are determined to help ready-to-scale dropshippers grow their business rapidly to the next level. My only question is, will it be yours?