Become a True Brand with Our Branded Dropshipping Service
Dropship branded products to the USA and around the world.
How We Make Your Brand Presence Felt by Our Branded Dropshipping Services?
Your Idea, We Source and Deliver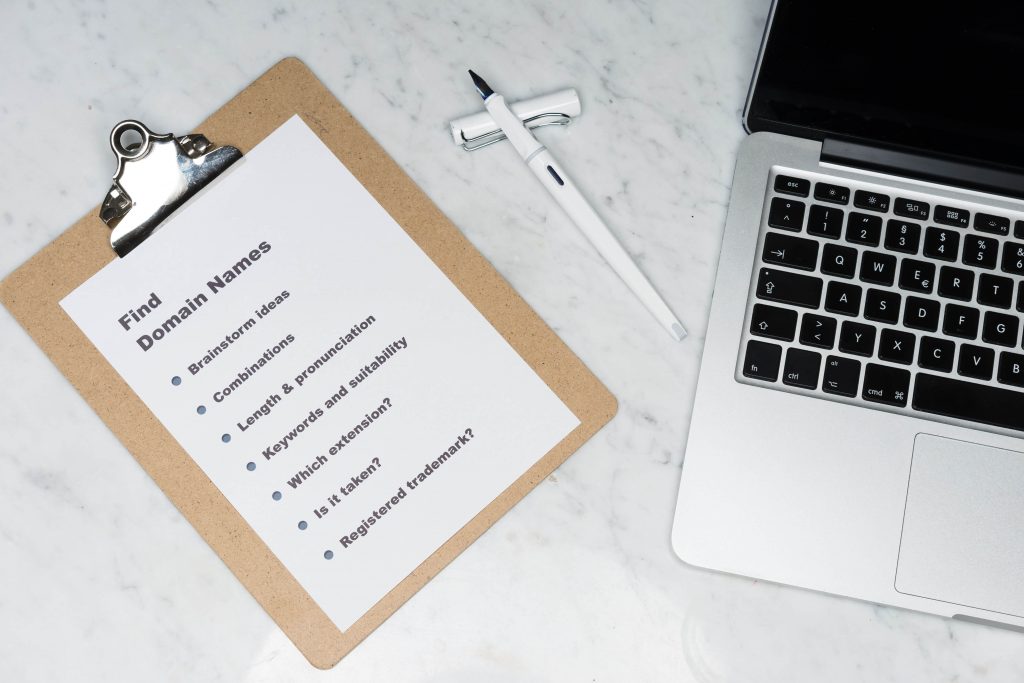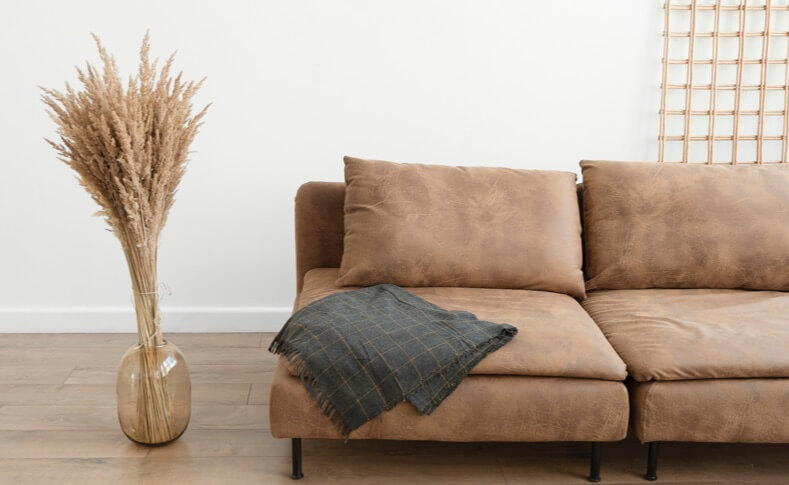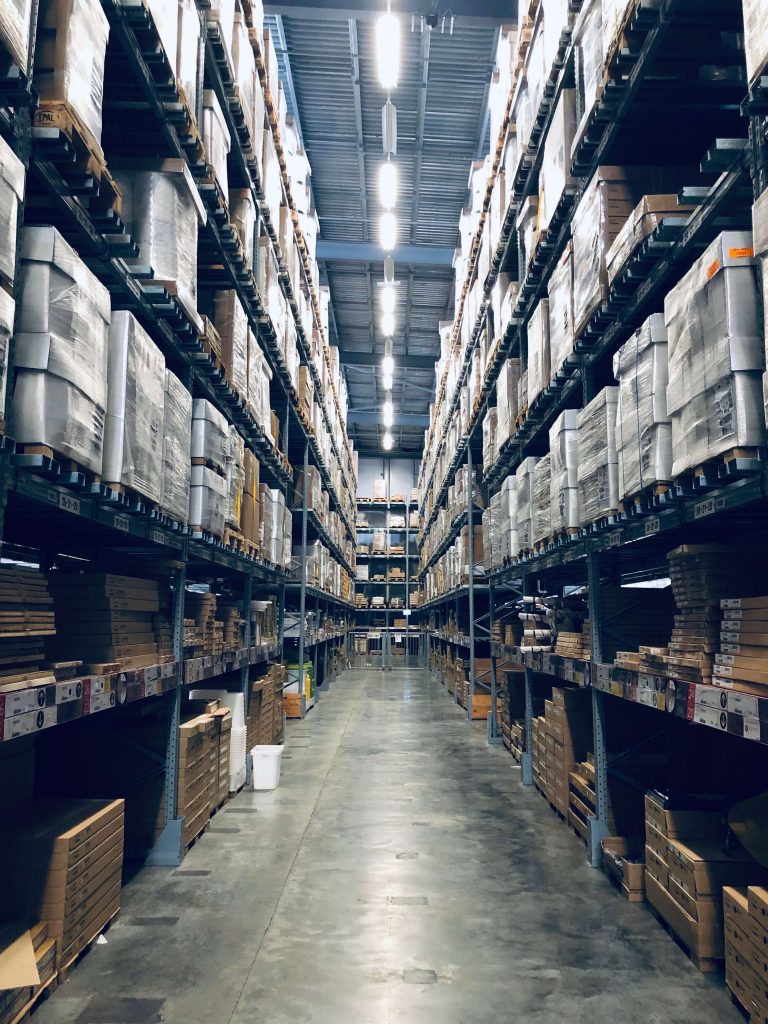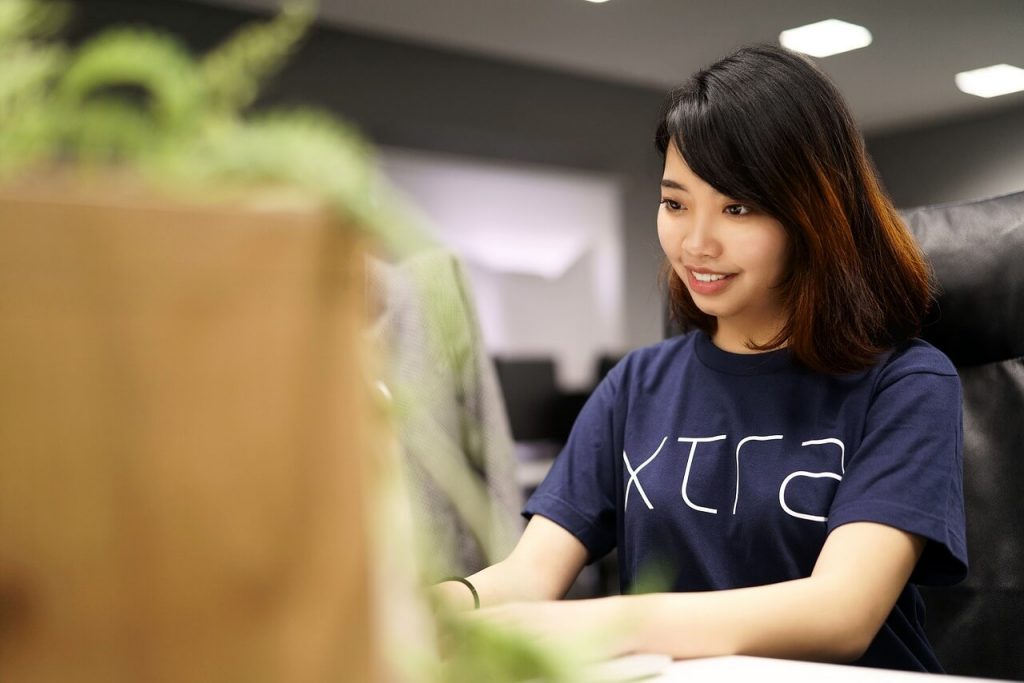 Ecommerce Packaging Solution for Your Branded Dropshipping Business
Why Choose NicheDropshipping as Your Branded Dropshipping Supplier
Simple
Upload your design and create your packaging online in a few clicks.
Efficient
Let us know your needs and leave the rest to us. We know how to communicate with the factory to make sure the finished product meets your expectations.
Affordable
We offer a variety of branded packaging solutions with different MOQs and pricing. You can pick the one that suits you best.
Professional
Our workers can pack your items with your custom box or bag, put thank you cards in the package, or put stickers in specified places. All is at your disposal.
Customer Testimonials
Brand Packaging Dropshipping Real Life Example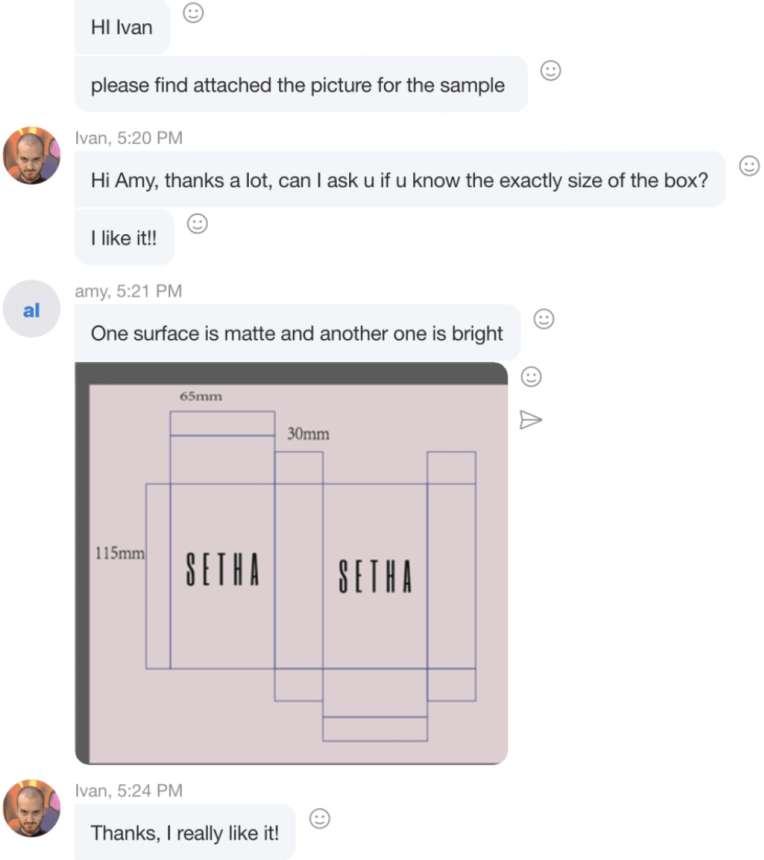 Brand Packaging Dropshipping
Lack of brand identity and brand presence is another big common pain point for most of dropshipping business owners.
We can help you to produce a banded material like: insert card, hangtag, express bag with your logo, branded packaging box, customized packaging to increase your brand identity.
We help you design simple designs with your logos on it, and arrange artwork, mock sample for you to check the quality. (see the samples we did before on left
). After you approve the sample, we will go ahead with the packaging production and take care of the quality control
Just click the below "Yes I need an agent to support me!" button, and fill out your information, and our customer support will assign you a professional sourcing agent from our company to support you all the way from product sourcing to order fulfillment.
What Do Clients Say?
Ivan is one of the many happy customers, he has tried our brand packaging dropshipping for his best seller. In this video, he shared his experiences of working with other dropshipping agents and the differences between working with NicheDropshipping. If you have a best seller, and you want to build your own brand by private labeling products, contact us now.
MORE SERVICES
How We Make Dropshipping Easy for You
Explore our one-stop on-demand dropshipping solution that is specifically designed for ready-to-scale dropshippers.
Branded Dropshipping: The Ultimate FAQ Guide
The ultimate branded dropshipping FAQ guide that answers all product branding and packaging questions to boost your online store.
More and more online stores nowadays decide to switch to branded dropshipping instead of selling generic products. Branding is one of the best ways to stick out from your competitors and get noticed!
This ultimate FAQ guide will answer all questions related to branded dropshipping and help you make the switch.
So, if you're planning to start a branded dropshipping store in 2022, this is for you!
Let's not waste any more time and get to it!
What Is Branded Dropshipping?
Branded dropshipping refers to the process of creating a brand out of your online store and selling products with your branding on them.
Usually, you'll have to find a supplier that sells generic products, add your brand on it, and sell it as your own branded product.
Branded dropshipping stores usually work much better when they're focused on one niche, instead of offering many unrelated products.
How Does Branded Dropshipping Work?
With regular dropshipping, you'd usually set up a Shopify store and start testing out different generic products to see which one works the best.
When your store offers all possible items under the sky, which look the same as all the products other dropshippers provide, there's nothing that makes you memorable or different.
Branded dropshipping is very similar to your regular dropshipping, in the sense that you usually don't have any upfront costs, warehousing, risks, etc.
The only difference is that you have to choose a niche and start selling products within that niche, branded with your logo.
For example, a branded online store will not sell cups, soaps, and T-shirts with no label.
Instead, a branded store in the cooking niche will sell cooking gloves, aprons, and kitchen towels with their own fun branding and packaging.
And don't worry, you don't have to ship your products to your home to brand them. There are many suppliers and dropshipping agents that can do that for you!
Is Branded Dropshipping Better Than Standard Dropshipping?
With so many dropshipping stores selling the same type of products nowadays and using the same suppliers, having a brand identity is crucial.
Your brand is what will make you stick out from all the rest.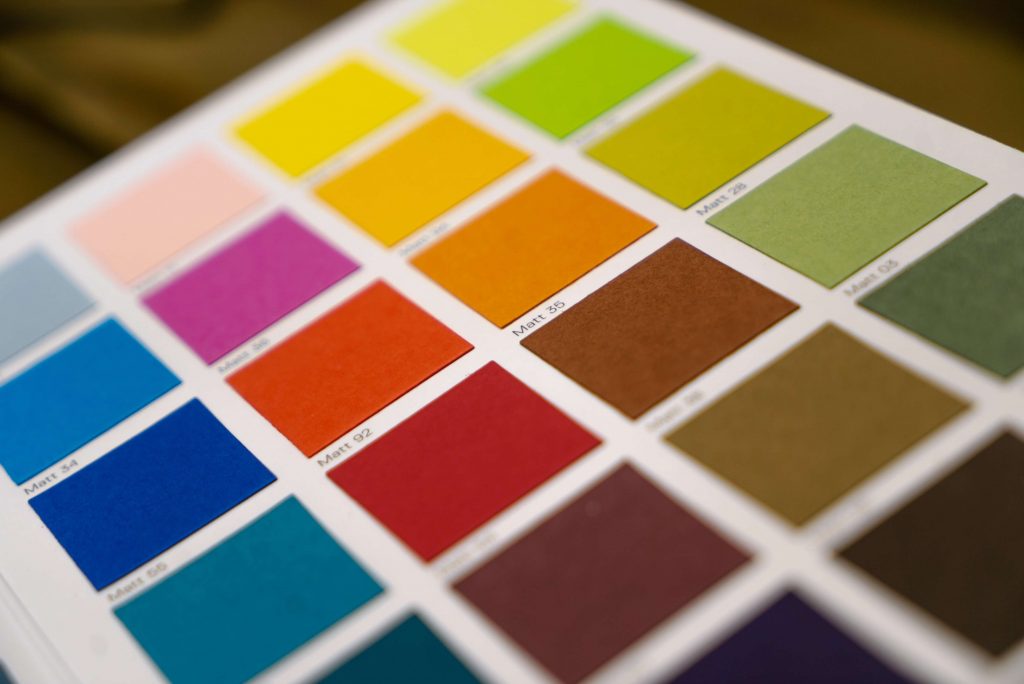 On top of that, the Internet is full of dropshipping businesses that pop up every day, so you have to find a way to show your audience why your store is different.
Having an established brand creates loyalty, trust, and a sense of belonging in customers. So, if we're talking about scaling a business in the long run, branded dropshipping is the way to go!
How to Build a Branded Dropshipping Store on Shopify?
Building a branded dropshipping store on Shopify will require you to follow these steps:
Decide on a Niche / Product to Sell
The first thing you have to do when branding your Shopify dropshipping store is to choose the right and profitable niche. There are countless general Shopify stores out there that sell random products, so you'll want to select a specific niche.
You have to check the competition of your niche, the market demand, the price margin, and the products' availability and suppliers.
Think of a Fitting Brand Name
So, now that you've chosen a niche or the type of product you want to sell, it's time to think of a brand name that fits your business.
For example, if you're going to sell girly cosmetics, beauty, and makeup products, your brand name should be appealing to your audience. Having a brand name such as "Lux Cosmetics" will be much more fitting than "Mark's Creams", for example.
Take a look at this helpful video from Neil Patel that will help you choose the perfect brand name for your business:How to Choose a Great Business Name | Creating an Amazing Brand
Design a Logo
Now that you have a brand name, it's time to think of a logo that fits. Your logo will be the first thing people see when they find your business, so make sure it makes sense and that it's memorable.
If you're able to create a logo by yourself, perfect! If not, many freelance designers on Upwork or Fiverr can do that for you for a fair and affordable price.
Make Sure Your Brand Identity Is Clear
After deciding on a niche, brand name, and logo, it's time to put together your entire brand identity.
The brand identity is the whole emotional response of a potential customer, the entire customer experience. What does your business stand for? Think in this direction.
No matter which social media channels or platforms you use to promote your online store, your brand identity should be clear and unified throughout all channels.
Choose Your Typography and Colors
The fonts and colors you use on your online store, and on all other social accounts, should also be set upfront and consistent.
It's best to select one or two fonts that will portray your brand and stick to them. Furthermore, don't just guess the color you like.
Instead, write down the exact code of your primary color as well as any supporting colors. That will allow you to use that same color on all designs or social media visuals later on.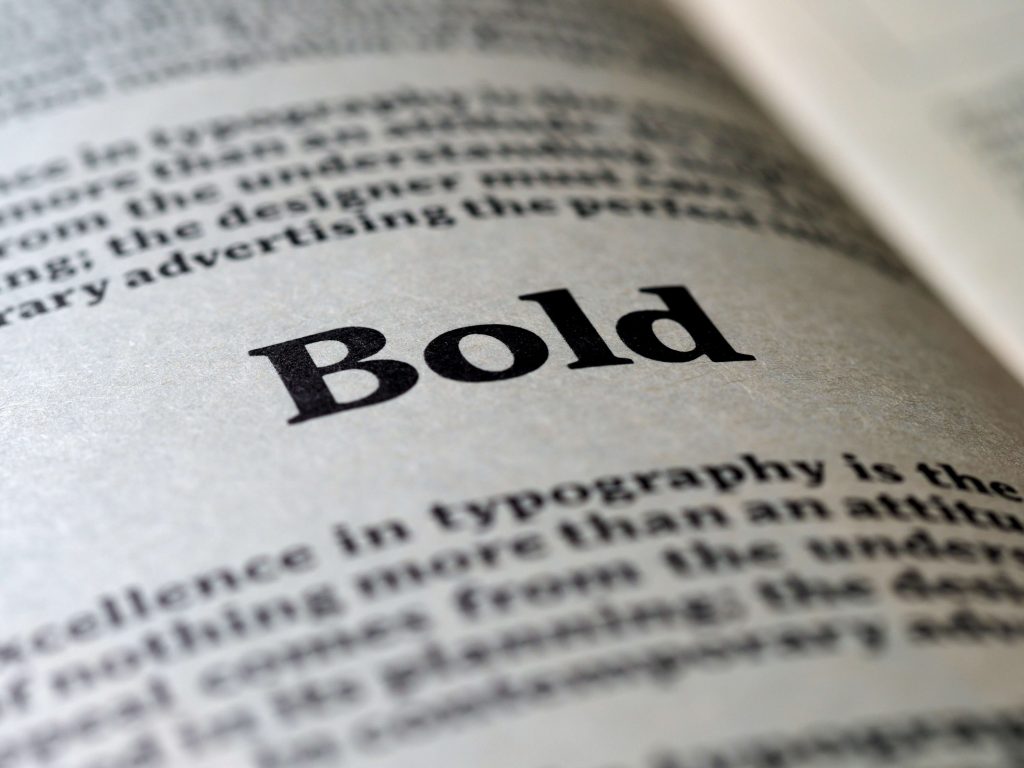 Sign Up for a Shopify Account
Finally, we've come to the step when you have to sign up for Shopify and open up your store. Here, ensure that you're using your brand name, logo, and keep up the same brand identity as on all other channels.
Even though selling on Shopify is the best option for most dropshippers, you can also test other eCommerce solutions such as Amazon FBA or WooCommerce.
Decide How You're Going to Source Your Products
When it comes to branded dropshipping, you need to find a way to source your products and packaging.
You can do this either by manufacturing your own products, finding suppliers (manufacturers or wholesalers) that agree to produce generic products and brand them with your name, or using a dropshipping agent that will do this for you.
Start Marketing and Promotion
And finally, the last but most important step is marketing. At this point, you'll start realizing why having an established brand voice is so important.
Social media marketing (organic and paid), influencer outreach, content marketing, and so on, are all good ways to start promoting.
What's the Best Way to Market My Branded Dropshipping Store?
There are many different marketing strategies to give your branded dropshipping products the attention they deserve:
Paid Marketing
If you have some extra budget on the side, paid marketing is one of the fastest ways to reach your target customers and start selling.
For example, if you have a Facebook or Instagram page, you can launch an ad targeting the audience you believe would be the most interested in your products.
You can choose everything, age, sex, interests, geographical location, and so on.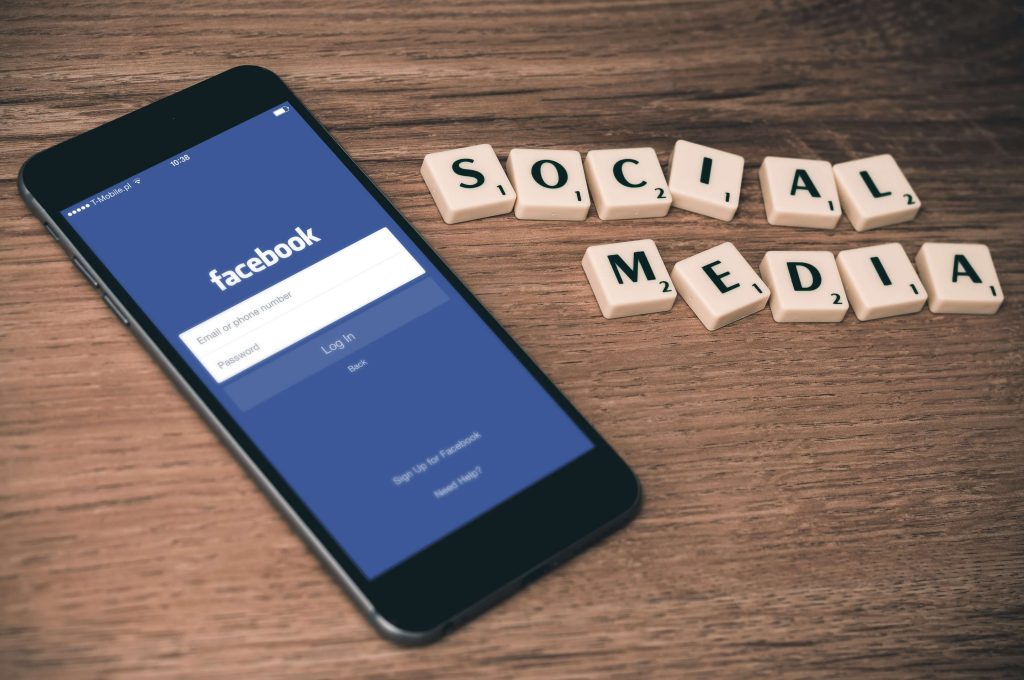 Organic Marketing
Even though it takes longer, organic outreach usually creates more loyalty and trust in a brand.
You can do this on all social media platforms by regularly posting content that your audience would enjoy.
To reach people organically, you can try using hashtags, invite your friends to like your page/shop, ask people to share your posts, comment on forums and different websites as a guest, create a Facebook group, and much more.
Having well-composed SEO product descriptions can also bring tons of traffic to your store organically. If your storefront and product descriptions follow useful SEO guidelines, you can rank higher on search engines such as Google, and enjoy the free traffic!
Influencer Outreach
Another pretty successful way to reach your target audience is to do an Instagram search and make a list of all influencers that could fit your product.
Then, reach out to these influencers and politely ask them for a collaboration. Of course, this means that you'd have to give something back (usually, either monetary or by offering them free samples of your products).
In return, they will post visuals (photos or videos) with themselves using your product, thus gaining trust, exposure, and followers.
Email Marketing
Email marketing is not dead! Especially once you have an email list of your existing customers or even website visitors.
You already caught these people's attention once, so chances are higher that they'll open your email and see what else you're offering.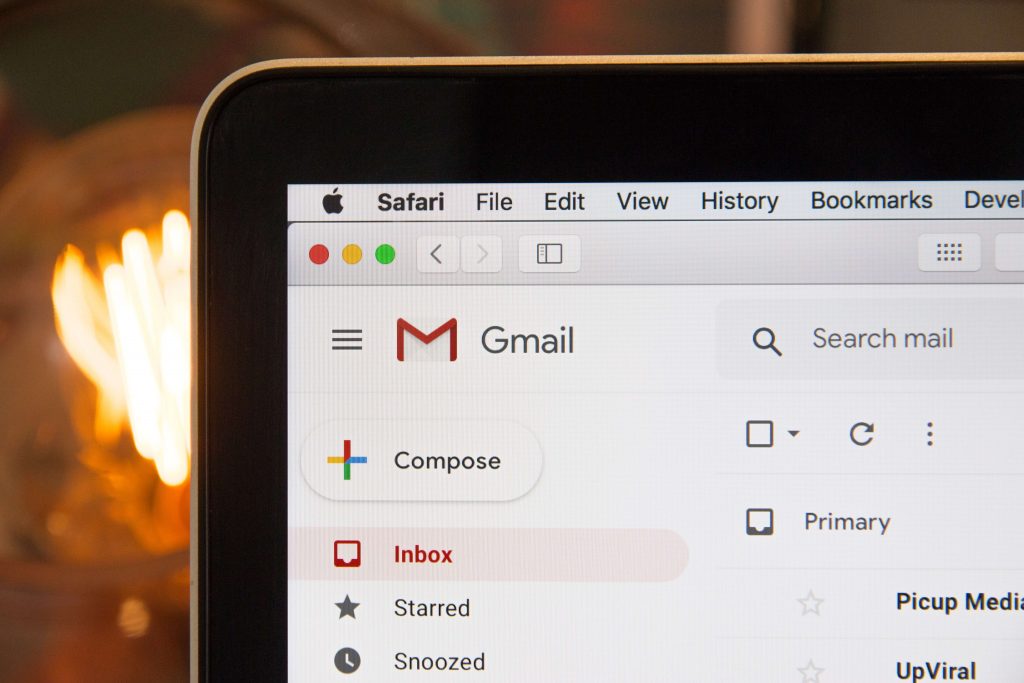 Upsales and Cross-Sales
Remember that customers' email list we were talking about? Well, a perfect way to use it would be to offer your existing customers an upgraded version of the product they bought, or something that complements their initially-bought item amazingly!
How to Source Branded Dropshipping Products?
You can source branded dropshipping products in several different ways:
Manufacturing your DIY product and adding your brand
To produce products yourself, you need to consider many factors such as production time, place, costs, etc.
Buying generic products and branding them by yourself
Another option is to buy generic products from suppliers (usually in bulk), add your brand to them, and resell them as branded products.
That is only doable if you're in the same country as your supplier. Otherwise, it will be a huge hassle.
Using a private label supplier
Private labeling is a process in which you, as the dropshipper, have an exclusive contract with a manufacturer who produces the private-label product just for you. However, do expect that private label suppliers have a MOQ set in place.
Using a full-service dropshipping company that will do the branding and packaging for you
Many dropshipping services, such as NicheDropshipping, will offer free product sourcing, plus a service called white labeling and branding. That is essentially buying someone else's products and placing your brand on them.
That means that they will not just source, but also brand the products you're selling with your logo, brand, and packaging. Then, they will ship your branded product to each customer individually.
What Are the Best Branded Dropshipping Suppliers?
There are two types of branded dropshipping suppliers that you'll be able to get in touch with: private label suppliers and white label suppliers (or a service like NicheDropshipping that does both).
Private label dropshipping could bring you a better profit margin, but also comes with a bit of an investment. That is because each manufacturer that agrees to produce items specifically for you will have a MOQ (minimum order quantity) set in place.
So, instead of dropshipping your items from the supplier directly to each customer, you'd be obliged to make a bulk order.
On the other hand, white-label manufacturers produce the same generic product for each buyer. However, they will agree to brand their generic product with your label and packaging and ship it to your customer for a price.
There are many ways to find white-label and branded product suppliers, starting from a simple Google search to websites such as Alibaba, 1688.com, Taobao, etc.
Is Branded Dropshipping Better Considering the MOQ Cost?
Many suppliers and dropshipping agents will work based on individual orders. That means that a customer will order and pay you for a product, and then you'll pay to the supplier so that they ship the product. Like this, you don't have any bulk orders or MOQs.
However, for suppliers and dropshipping services to offer you branding and packaging as a service, they will almost always have a MOQ set in place.
That usually depends on the branding service needed (white labeling, private labeling, packaging only, etc.). In some cases, this MOQ can be 500, 1000, 3000, or more.
What Are the Pros and Cons of Branded Dropshipping?
Although branded dropshipping can be much more profitable when done right, it does have its pros and cons:
Pros of Branded Dropshipping
Building a brand is better in the long term;
Brands enjoy more trust and loyalty;
You can scale a business much better when it's a brand;
A higher profit margin on your products;
Better for experienced dropshippers interested in growing faster;
Cons of Branded Dropshipping
Higher MOQs set in place;
Might require a bit of upfront investment;
Fewer chances to switch between products and test out different ones;
You might lose several clients while switching from standard to branded dropshipping (it can create confusion in your regular customers);
More work to establish your branding;
Will require regular content/marketing efforts;
How to Transition From Standard Dropshipping to Branded Dropshipping?
You have a standard dropshipping store, but it's not going that well? Well, now is the perfect time to build a brand.
Needless to say that first, you need to decide on a specific niche, instead of offering anything you get your hands on.
Next, check out your competitors and target audience. Is it a lucrative product? Yes, perfect! Let's move on.
Then, think of a brand name, design a logo, and set up your color palette and typography fonts.
Update your social media accounts and entire online appearance. Make sure you stay consistent throughout all channels.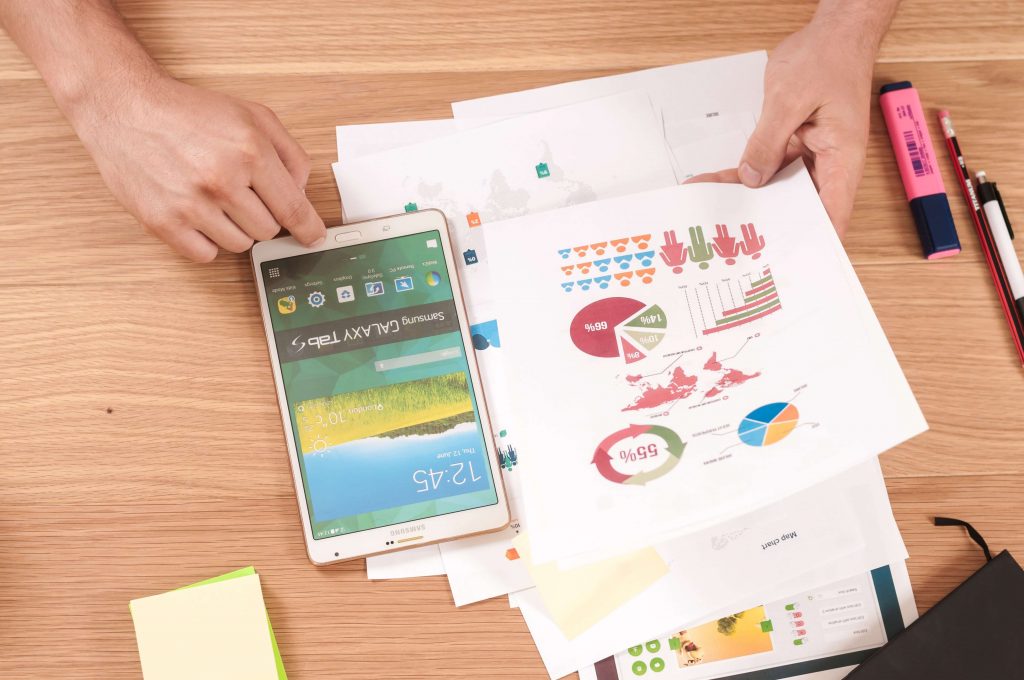 Last but not least, find a supplier or a dropshipping agent that will help you place your private label and branded packaging before shipment. Now, you're set and ready to skyrocket your newly branded store!
What Is a One-Product Branded Dropshipping Store?
A one-product branded dropshipping store is an online store that has decided on selling one specific product and nothing else. For example, this would be a branded dropshipping store that sells only cups with funny quotes.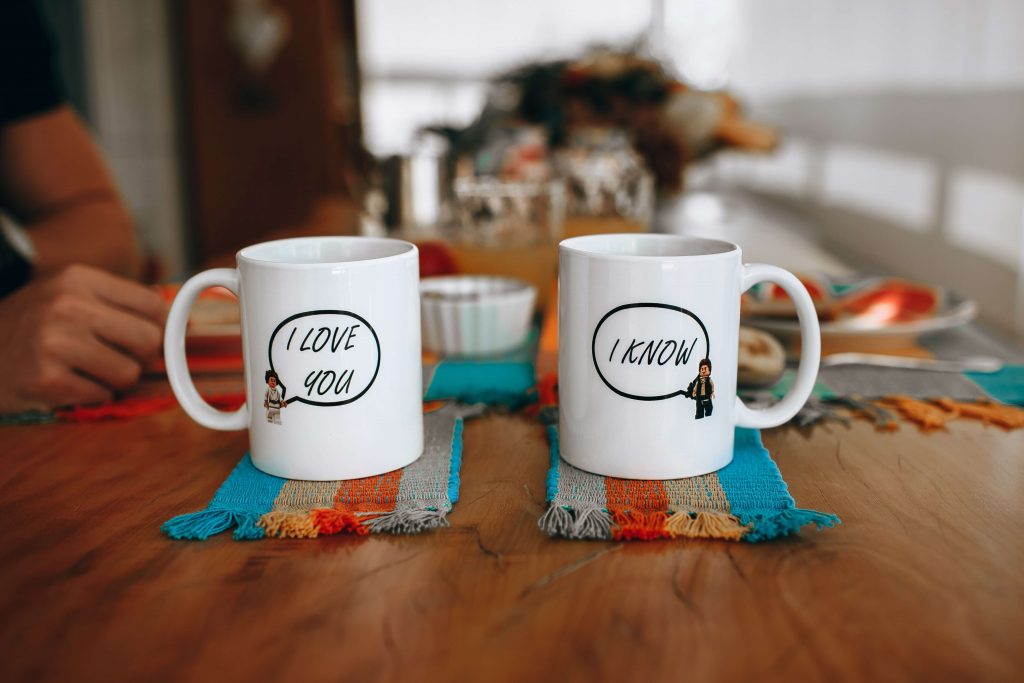 Or, a dropshipping store specialized in selling funny print socks. Or, polo shirts with a brand logo on them.
There are pros and cons to this type of store. And generally speaking, the size of your target audience is something that can both be a pro and a con.
You'll have a very narrowly targeted audience, which is a good thing.
However, you have to make sure that your audience is not too narrow, and there is a demand out there for the one product you're offering.
One-product branded stores need to pay extra attention to creating hype around their brand. People need to see it as an exclusive original. You can use different techniques such as scarcity marketing to achieve that.
Will I Sell More Products WIth A Branded Dropshipping Store?
In theory, yes! As long as you are consistent and work on your branding, you'll do much better with branded products than selling generic ones.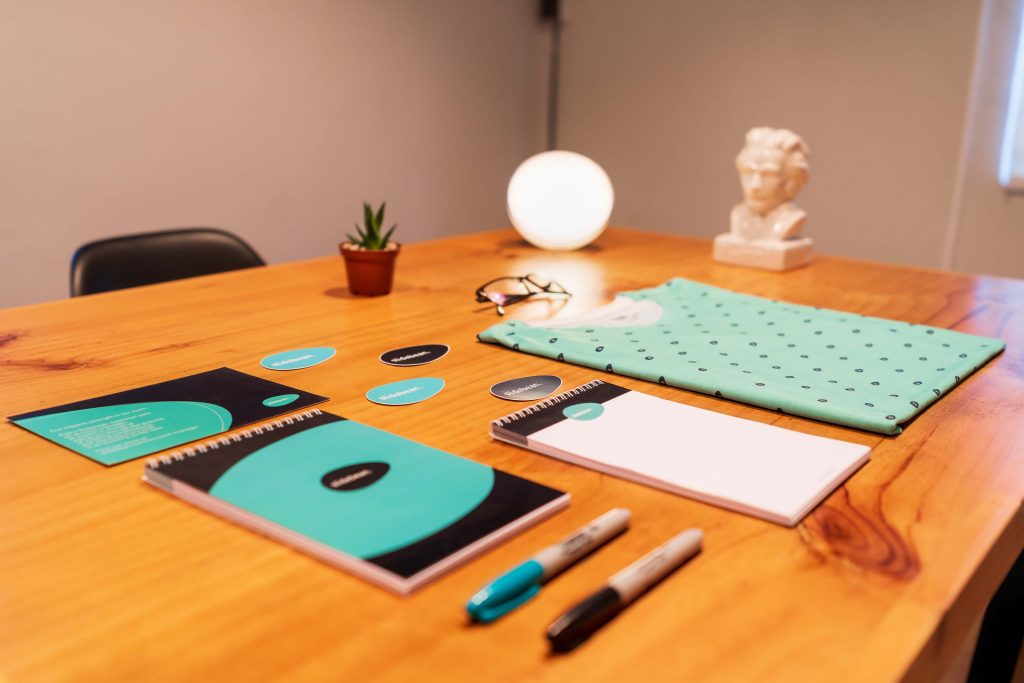 That is true for several different feelings deeply embedded in human and buyer psychology:
A feeling of belonging – customers need to get a sense that they belong to your brand and the community of buyers;
Trustworthiness and loyalty – you need to make people trust your brand and turn into loyal customers;
Authenticity and consistency – don't copy other brands; be creative and authentic when deciding on your branding;
Transparency – be transparent and never hide costs, product quality, etc. Well, at least not if you're planning to have a business in the long term;
Mission and vision – your buyer persona (target audience) needs to care about what you, as a company, stand for;
Impeccable customer service – this is one thing that can immediately make or break a business;
Social issues and meaning – your customers will respect you and keep on buying from you if you stand up for any social issue that concerns you (for example, donate $1 to homeless animal shelters from every purchase);
Can a Dropshipping Agent Brand My Generic Products Before Shipping?
Absolutely! Choosing a full-service sourcing and dropshipping agent that offers white labeling and branding can be crucial for your business.
Imagine sourcing generic products from an unknown supplier in China. To brand the products, you'd have to find a way to ship them to your location, and then send them to customers. That takes a ridiculous amount of money and effort.
Instead, choosing a dropshipping service in China, that deals with branding and packaging is a much better alternative.
What Are the Best Niches/Products for Branded Dropshipping?
Whether or not a product in your chosen niche will be successful depends on: price margin, ease of packaging, size, demand, competition, brand, etc.
Considering all of these factors, some of the best niches for branded dropshipping products are the following:
Health & Beauty
Jewelry
Phone Accessories
Clothing
Shoes
Pet Care
Gym & Workout
Is It Legal to Dropship and Sell Someone Else's Branded Products?
Throughout this guide, whenever we talked about branded dropshipping, the idea was that you turn your product into a recognized brand, not reselling someone else's brand.
Even though factories have no problem producing a Beatles or Marvel phone case knock-offs in China, it doesn't necessarily mean that it's legal to sell them. Doing this can get you in a lot of trouble.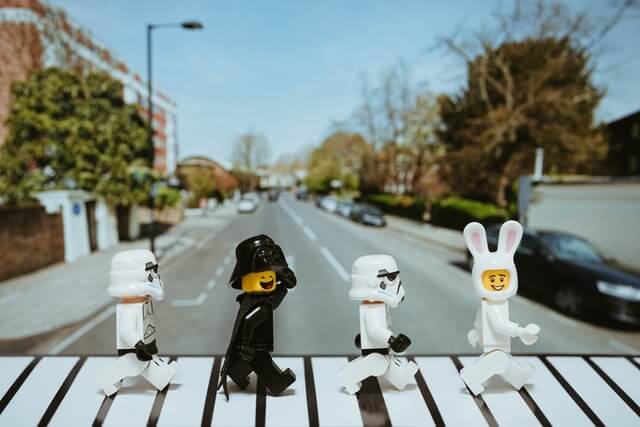 If you're going to dropship someone else's branded product, you have to make sure that you choose products that are specifically allowed to resell.
Dropshipping Branded Products vs. Branding Your Own: What's Better?
As mentioned before, dropshipping someone else's branded products could cause a problem for you.
On the other hand, branding your own products will bring you only benefits in the long run.
How to Package Your Branded Dropshipping Products?
Brand packaging is crucial for your branded dropshipping store. Whether it's a packaging box or a branded bag, many dropshipping services can help you with that.
Using a dropshipping service located in the suppliers' country can save you many headaches and logistics problems.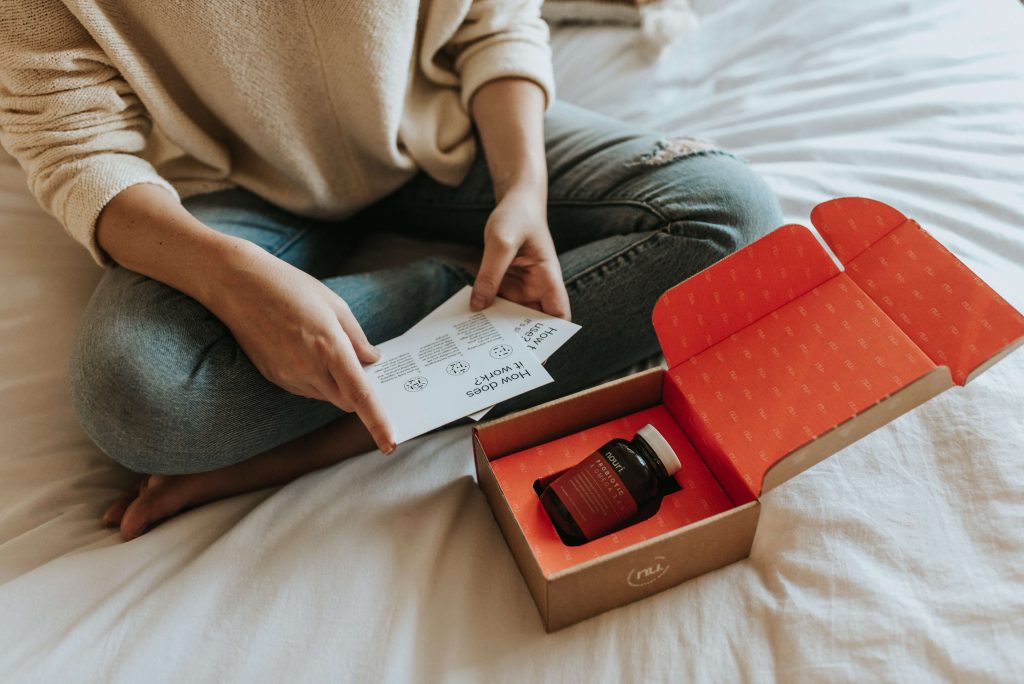 Conclusion
To sum up, branded dropshipping can bring your online store to a whole different level. With so many new online stores popping up on the online market every day, you have to find a way to stand out, and this is something you can do with branded dropshipping.
As a final word, don't hesitate to ask for help when you need some! Dropshippers worldwide take advantage of the many full-service dropshipping agents out there that allow you to start working with zero risks and upfront costs!
Get in touch with us today. Take a leap and start your newly branded dropshipping store!
Want to get the manufacturer's best price from China? And fulfill your orders to your customers in the most prompt way?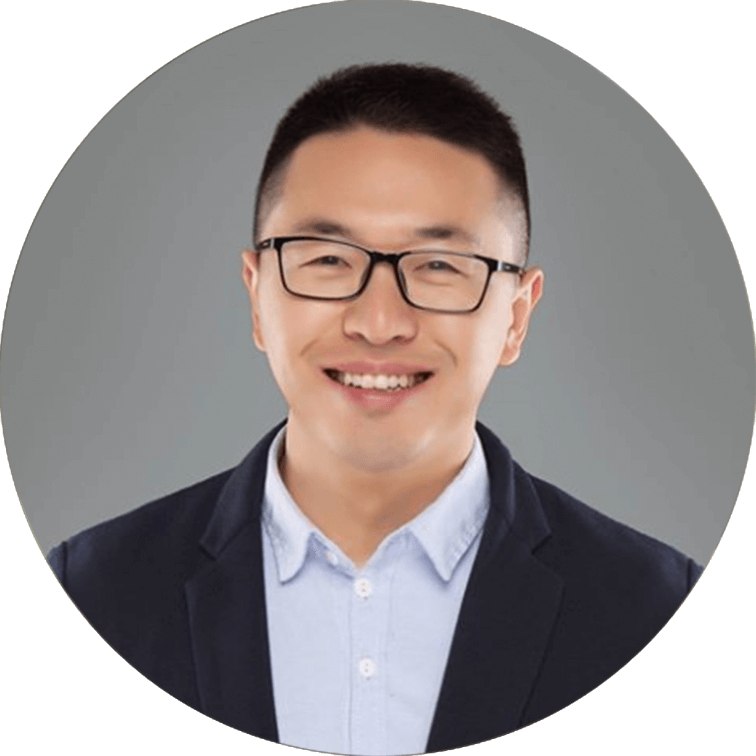 Hey, I'm Stanley Nieh. My team & I are determined to help ready-to-scale dropshippers grow their business rapidly to the next level. My only question is, will it be yours?