Buy in Bulk to Enjoy a Bulk Order Discount
Place bulk orders with NicheDropshipping at wholesale prices.
Who Is Our Bulk Order Service for?
Our bulk order service is suitable for any e-commerce business owner and small importer who are looking for better profit margins or a chance to scale.
For Those Who Need Better Prices to Maximize Profits
If you think you are not getting the best offer from your current supplier, why not give us a try? The larger the bulk order you place, the more we can save up for you.
For Those Who Need Stable Inventory to Scale Up
Holding a certain amount of inventory can give your confidence to scale your business. During high seasons and holidays, when your competitors are stuck with no inventory, you can still sell.
How to Buy in Bulk with NicheDropshipping?
Follow the steps to get a discount on your bulk purchase.
You Submit a Bulk Order Request
Fill in the online form, tell us about your business and inform us of your needs. It won't take you long.
We Give You a Quote
Based on your products, quantity and unique needs, we'll negotiate with the factory so as to get you the best discount.
You Make the Payment Online
If you are satisfied with the pricing and solution we provide, you can make online payments through PayPal, Payoneer, or bank transfer, etc.
We Buy Bulk from Factories
We make the purchase and confirm the lead time with the factory. We keep you updated on the latest progress of your goods.
We Take Care of Your Goods
After receiving the goods from the factories, our QC team will conduct strict inspection in case of any defects.
We Ship to Anywhere You Require
Let us arrange shipment to your warehouse or any 3PL warehouse. Or trust us to be your fulfillment center, store your products in our China or US warehouses, and ship your orders to your customers worldwide.
Why NicheDropshipping for Your Bulk Purchase?
Proficiency in Sourcing
The professional sourcing agent team from our company knows how to select factories. They are experts at negotiating the best possible price.
Shipping from the USA
Pre-stock in our US warehouses and delight your customers. Fast delivery means happier customers and fewer chargebacks.
Full Integration
We integrate with major e-commerce platforms such as Shopify and WooCommerce. We simplify order fulfillment for you so you can focus on the core aspects of your business.
Build Your Brand
We are more than just a sourcing agent and fulfillment center. We'd love to be your partner in building your brand with our private label solution.
MORE SERVICES
How We Make Dropshipping Easy for You
Explore our one-stop on-demand dropshipping solution that is specifically designed for ready-to-scale dropshippers.
Bulk Order: The Ultimate FAQ Guide
Interested to try bulk order dropshipping? Learn how to buy in bulk with our Ultimate FAQ Guide on bulk orders. Buy wholesale and scale your online store.
If you're a ready-to-scale dropshipper and you feel like your online store is ready to go one step further, placing a bulk order is probably the next step to take.
Once you have a stable number of daily orders, many dropshippers recommend having an inventory of your best-selling product to increase your profits and get a discounted price.
So, if you have stable sales through your eCommerce store and you wish to avoid any out-of-stock issues, our ultimate FAQ guide on bulk orders will give you the help you need.
Let's begin!
What Is the Meaning of a Bulk Order in Dropshipping?
In the traditional sense of the word, the entire concept of dropshipping relies on having no physical inventory or any touch with the product and merely shipping them one by one after somebody orders.
As the dropshipping industry developed over the years, dropshippers were continually looking for ways to make this business model more profitable.
That's how the idea of bulk order dropshipping came up.
Essentially, as a dropshipper, you still don't have to see the product physically. Nowadays, you can find dropshipping agents and suppliers that agree to buy in bulk for you and store your bulk order.
What Does It Mean to Buy Wholesale?
The terms buy in bulk and buy wholesale are often mixed up.
A bulk order simply means that you're buying more items at once instead of one. On the other hand, the term wholesale refers more to the price.
When placing a bulk order, it's much better to buy wholesale rather than from a retailer.
Buying wholesale means buying directly from the manufacturer, thus negotiating better prices. Buying retail means buying from a reseller who also adds on the base price to have a profit.
For this reason, when placing bulk orders, always ensure you're buying from a wholesaler.
Is It Really Cheaper to Buy in Bulk?
Absolutely yes! When you buy single items, the supplier practically has to increase the product's base price to profit from sending it individually and covering costs such as shipping, etc.
On the other hand, when placing a bulk order, the seller can afford to decrease the item's base price because they pay only once for shipping.
Usually, the larger the bulk order that you place, the more you can negotiate the price.
Why Are There Discounts on Bulk Orders?
As we've mentioned before, it's much more profitable for the sellers to sell and ship bulk orders than individual items.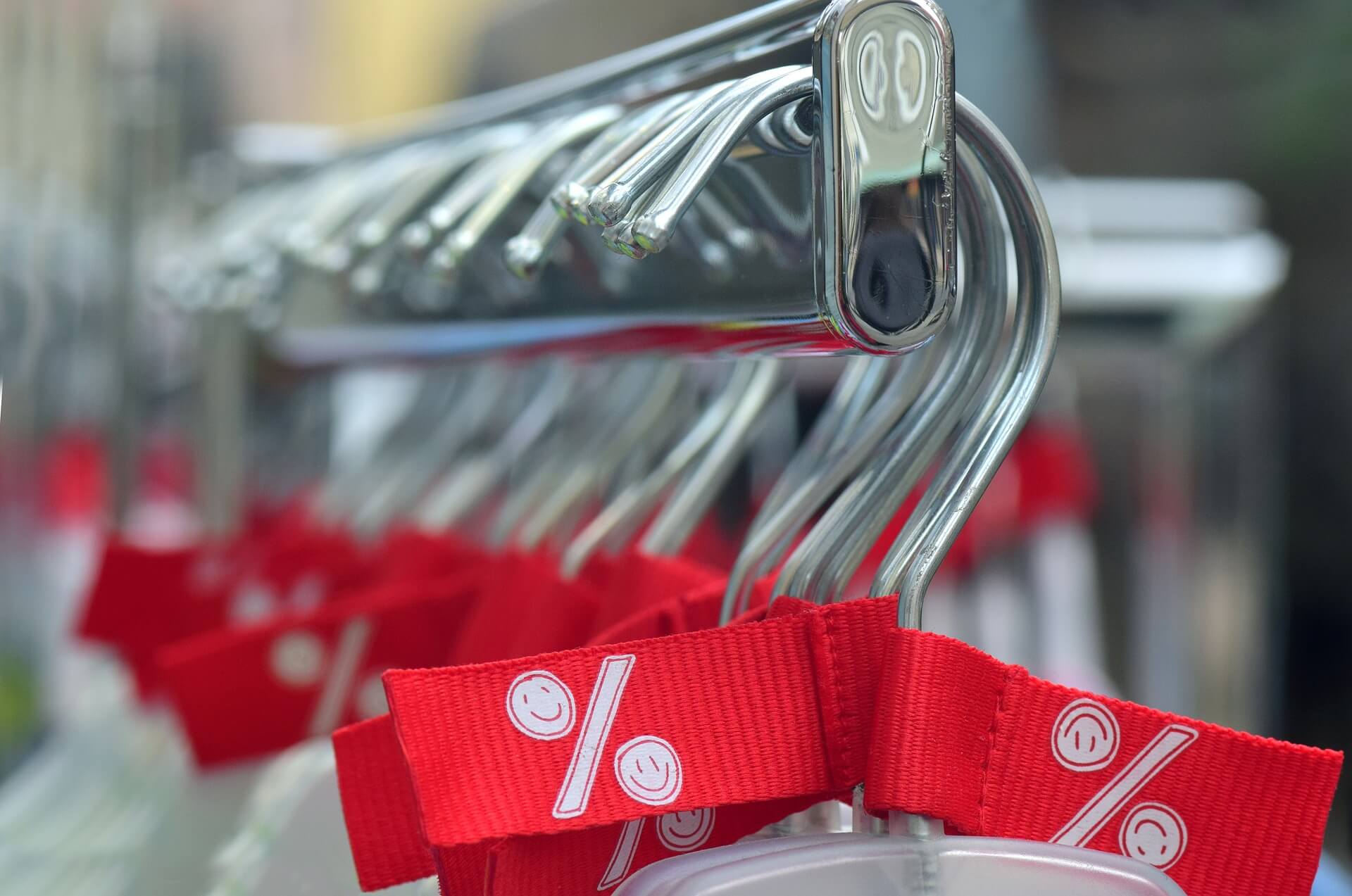 Besides being more profitable, bulk orders are also used as a marketing incentive to push and encourage people or businesses to buy larger quantities of a product.
Is It Better to Buy Single Items or Bulk Orders?
Bulk order dropshipping has a lot of advantages, but it's not suitable for everyone!
If you're new in the dropshipping business, making a bulk purchase of a product that you haven't tested yet can be risky. That's why we recommend that you order individual items until you find your best-selling product and target audience.
Ordering in bulk means that you'll have upfront costs for paying for the order, as well as the risk of not being able to sell everything you've ordered.
However, if you've been running your online store for a while now and you already have an established product that sells well, then go ahead and consider the option to place a bulk order.
In cases of established eCommerce stores, it's even better to place bulk orders to avoid being out-of-stock during peak selling seasons.
What Products Are Best to Buy in Bulk?
Any products that you sell regularly and have a long shelf life are right to buy in bulk.
Some bulk products with a high-profit margin can be clothes, phone accessories, pet supplies, gadgets, etc.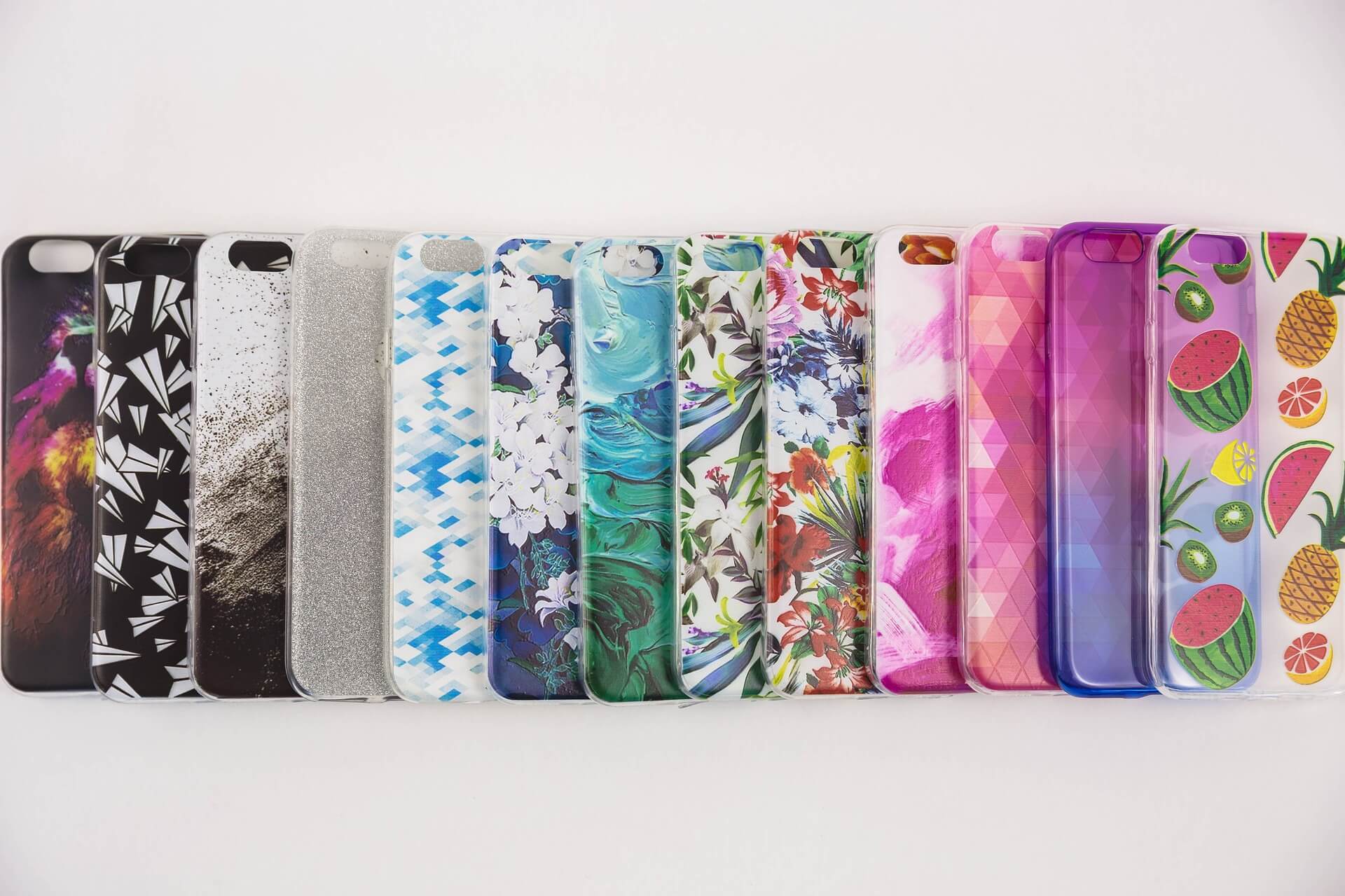 Be careful when it comes to food, supplements, makeup, creams, lotions, etc. Some of these can require special storage conditions or have an expiry date.
When deciding if a product is suitable to order in bulk, ask yourself these questions:
How fast can I sell the entire bulk order?
Will my products expire before I can sell them?
Will my products still be in demand at a later date?
Is there a demand for such a product?
What Products Should I Not Bulk Order?
Remember, you don't want to order products that will expire, spoil, or become obsolete in the next few weeks or months.
Let's say Halloween is approaching. Naturally, you'd want to try selling holiday merchandise on your eCommerce store. So, you place a bulk order on socks with pumpkin illustrations. However, you have tested neither your product nor your audience beforehand.
Here's where problems arise. Halloween is over in two days, and you still haven't sold as much as you expected to. Now, you're stuck with a bulk order of Halloween socks, which has to stay in storage probably until next year's Halloween.
To avoid situations like these, ensure that you have a realistic overview of your market demand and selling trends.
Be careful with food or beauty products with a shorter expiry date.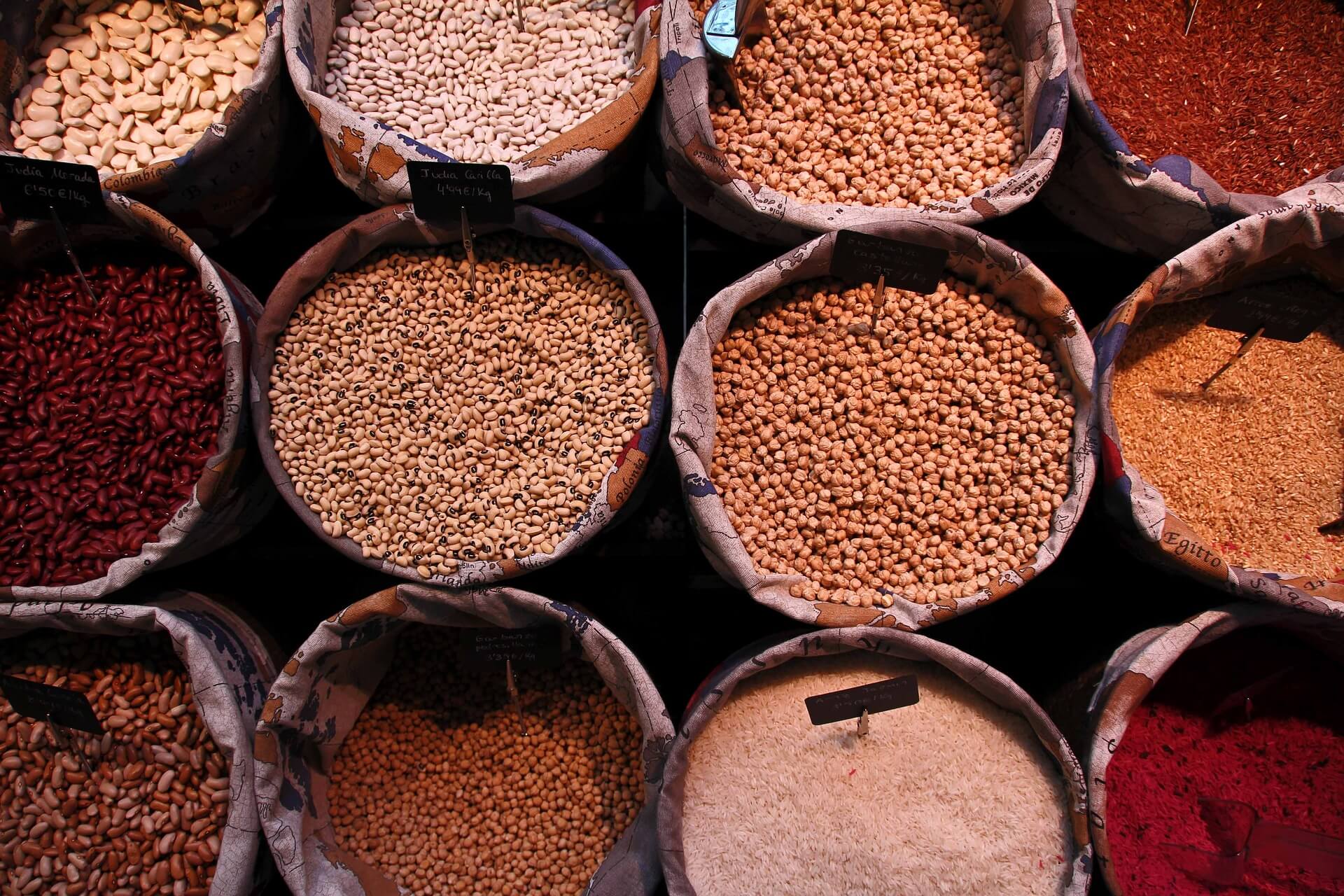 Where Can I Buy Wholesale Products for Resale?
When you decide it's time to buy in bulk, you have several different options to choose from.
One option is to use wholesale platforms such as Alibaba and find suppliers who offer dropshipping and storage services. Some other great wholesale platforms are 1688.com and Taobao.
However, both of these websites are in Chinese, which is often a considerable language barrier.
To surpass this problem and place bulk orders directly to Chinese manufacturers, ready-to-scale eCommerce shops often collaborate with a dropshipping agent in China.
Dropshipping agents with their own warehouses who offer a full dropshipping service are perfect if you want to scale your eCommerce business.
For example, NicheDropshipping is a dropshipping agent company in China that acts as a one-stop-shop for dropshippers worldwide.
They offer free product sourcing quotes, quality checks, branded dropshipping, 90-day free bulk inventory storage, order fulfillment, shipping, etc. Everything you might need for scaling your dropshipping business.
When placing a bulk order, you're allowing your dropshipping agent to negotiate a better price per item, which means you can enjoy massive discounts as well as avoid out-of-stock situations.
How to Buy Wholesale Products Online?
Some of the most well-known wholesale marketplaces are Alibaba, DHGate, Taobao, 1688, Made-in-China, etc.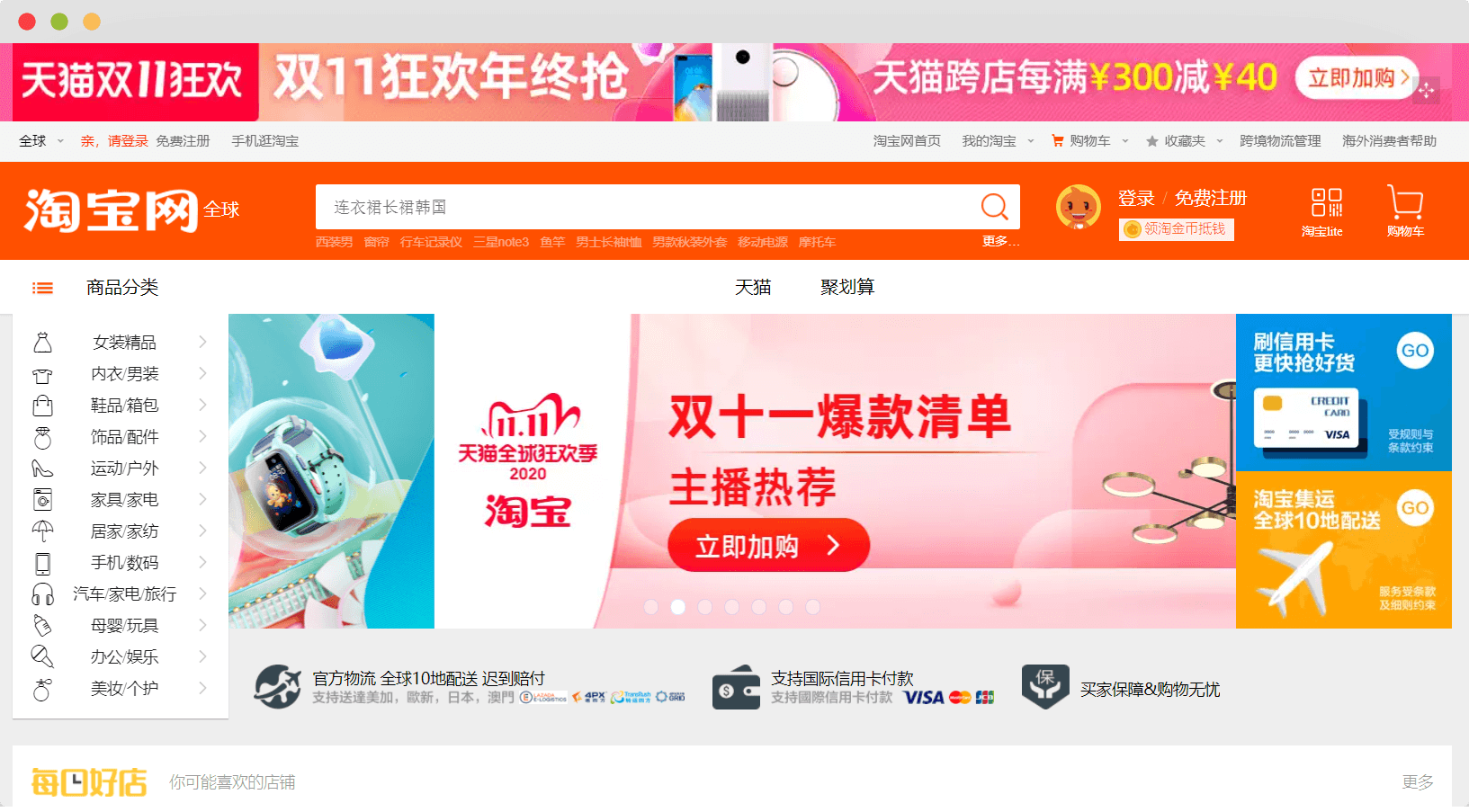 Note that Taobao and 1688 have much lower prices than the rest, but they're entirely Chinese.
In such cases, a drop shipping agent can act as the middleman and negotiate and place the bulk order in your name.
Once your bulk order is purchased, you can store your inventory at your dropshipping agent's warehouse. From there, they can ship out individual items as soon as someone places an order.
How to Find Bulk Order Suppliers?
You can bulk buy through a dropshipping agent who'll negotiate prices directly with manufacturers in China.
Your second option is to look for bulk order suppliers on B2B platforms such as Alibaba, DHGate, Made-in-China, ChinaBrands, CJDropshipping, etc.
Regardless of what you choose, unless you want your bulk order delivered to your door, decide where you're going to store the items.
Can a Dropshipping Agent Help Me with Bulk Orders?
Absolutely! If you decide to collaborate with a dropshipping agent, it's best to find one in China to enjoy the benefits of product sourcing directly from Chinese manufacturers.
Some dropshipping agents in China, such as NicheDropshipping, offer automatic integration with Shopify and WooCommerce stores, making them the perfect choice.
Others, such as NicheSources, specialize in Amazon FBA dropshipping.
This type of dropshipping agent usually offers a full dropshipping service, including product sourcing, quality inspection, branded dropshipping (white label, private label), warehousing and inventory storage, worldwide order fulfillment, and multiple shipping options, etc.
It's beneficial if your dropshipping agent has warehouses in China and the USA. That would drastically shorten the shipping time to your US clients and improve customer satisfaction and loyalty!
So, all you need to start working with a dropshipping agent is to place a free product sourcing quote for your desired product.
For ready-to-scale dropshippers, services such as NicheDropshipping offer 90-day free bulk order warehousing. Placing a bulk order with your dropshipping company will allow them to negotiate a discounted price.
How to Buy in Bulk from Alibaba?
Alibaba is a wholesale marketplace created explicitly for bulk buying. It isn't easy to convince a supplier on Alibaba to sell you just one item.
That means that most products on Alibaba will have a minimum order quantity (MOQ). As such, this platform is perfect for placing a bulk order.

Many sellers on Alibaba are manufacturers located in China. Working directly with a manufacturer has many benefits for your eCommerce business.
If you're interested in branding your online store and white labeling or private labeling your products, working with a manufacturer is a must. With good communication, you can agree that they manufacture a product with your private brand.
When working with Alibaba, you have to ensure that you either find a supplier that does inventory storage and fulfills orders or collaborate with a dropshipping agent with a fulfillment center.
Before you place a bulk order on Alibaba, make sure to order product samples first. On the Alibaba platform, you'll be able to see seller ratings, but not product ratings. That's why it's essential to know the product first.
Is Alibaba or Aliexpress Better for Bulk Orders?
Even though Aliexpress is usually the platform of choice for newcomers in eCommerce, Alibaba takes the lead when it comes to bulk orders.
That is because Alibaba is a B2B marketplace that mainly consists of manufacturers or wholesalers selling in bulk.
So, while Aliexpress is suitable for drop shipping single items, Alibaba will almost always have an MOQ (minimum order quantity).
Where Can I Store My Bulk Order?
If you're thinking of placing a bulk order and having it delivered to your home for storage, then we have to set some things straight.
That's not dropshipping at all. That's simply a retail business, where you do all the order fulfillment and shipping.
Dropshippers usually don't have any physical contact with the product, and they use a dropshipping agent or a supplier to fulfill their orders.
As a dropshipper, your job is to sell and leave the order fulfillment to someone else. So, it's better to store your bulk order either in your supplier's warehouse (if available) or in your dropshipping agent's warehouse.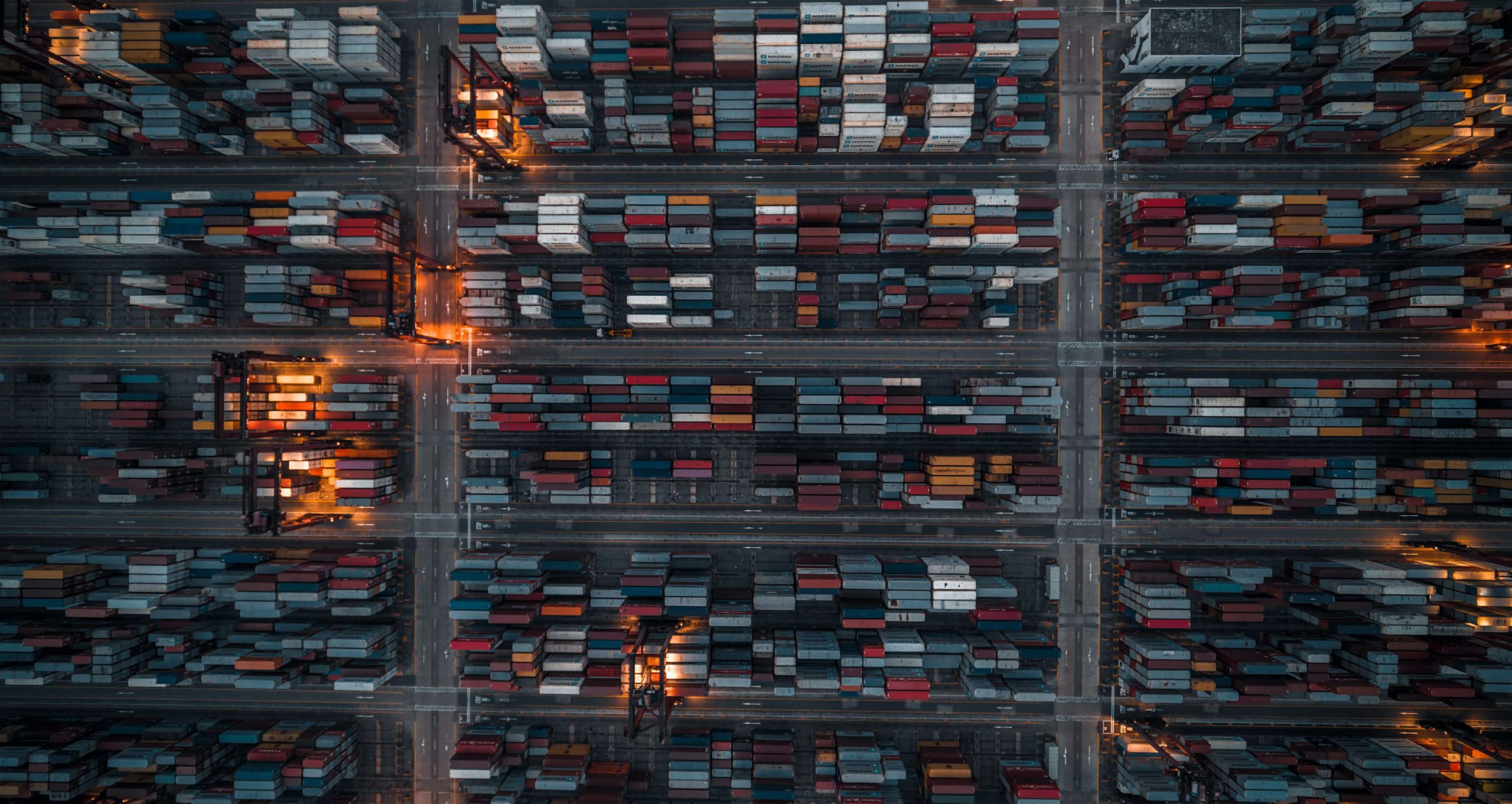 An excellent dropshipping agent will ideally have warehouses in China and the USA and a worldwide fulfillment center. That's the best way to scale your eCommerce store.
How to Fulfill Orders If I Buy in Bulk?
As we've mentioned above, when dealing with bulk orders, dropshippers usually let their dropshipping agent deal with order fulfillment.
Another option is going to some wholesale marketplace platform such as Alibaba and searching for a supplier that offers dropshipping, inventory storage, and order fulfillment services.
How Can I Dropship Products from My Bulk Order?
If you have your bulk order stored at your supplier's or dropshipping agent's warehouse, they'll ship out each of them to the end buyers as soon as somebody places an order.
For this reason, you should store your products at the warehouse of whoever will do the order fulfillment.
How to Negotiate the Price of Your Bulk Order?
The best thing about working with a dropshipping agent is that they can directly contact manufacturers in China or wholesalers on Taobao or 1688. Prices here are cheap as it is, but they will get even lower when you place a bulk order.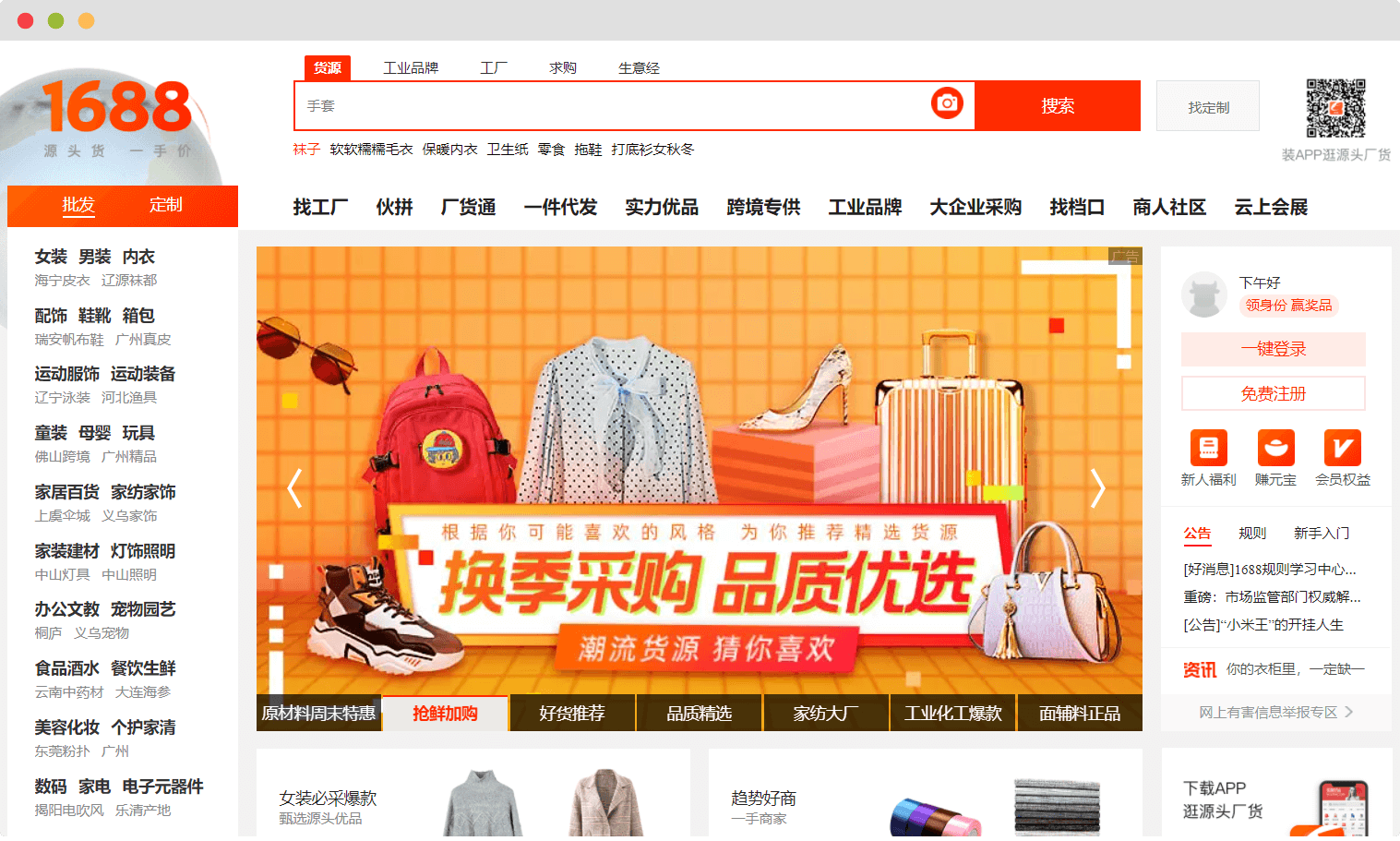 Offering discounts on a bulk purchase is a marketing strategy of Chinese sellers to encourage people to buy larger quantities of their products. So, when you buy in bulk, your dropshipping agent has more leverage to negotiate better prices.
If you're negotiating by yourself directly with a supplier on Alibaba, these are some things you can tell them to get a better discount:
Show them your potential and success by giving them an overview of your sales;
Tell them that you plan to place a bulk order after the initial smaller sample order;
Reassure them that you intend to collaborate with them in the long run;
Get everything in writing so that you have proof in case some unfortunate event takes place;
Act professional and give precise product features or specifications;
Let them know that you have quotes from other suppliers – this will show them you're exploring your options;
Do I Need to Bulk Order Products for Private Label Dropshipping?
Private labeling a product always entails buying directly from a manufacturer since they're producing the product only for you and per your requirements.
Considering that there's an entire production line involved to manufacture a product with your private label, there's always going to be a bulk order involved.
You cannot expect that a manufacturer produces a new T-shirt with your label one by one.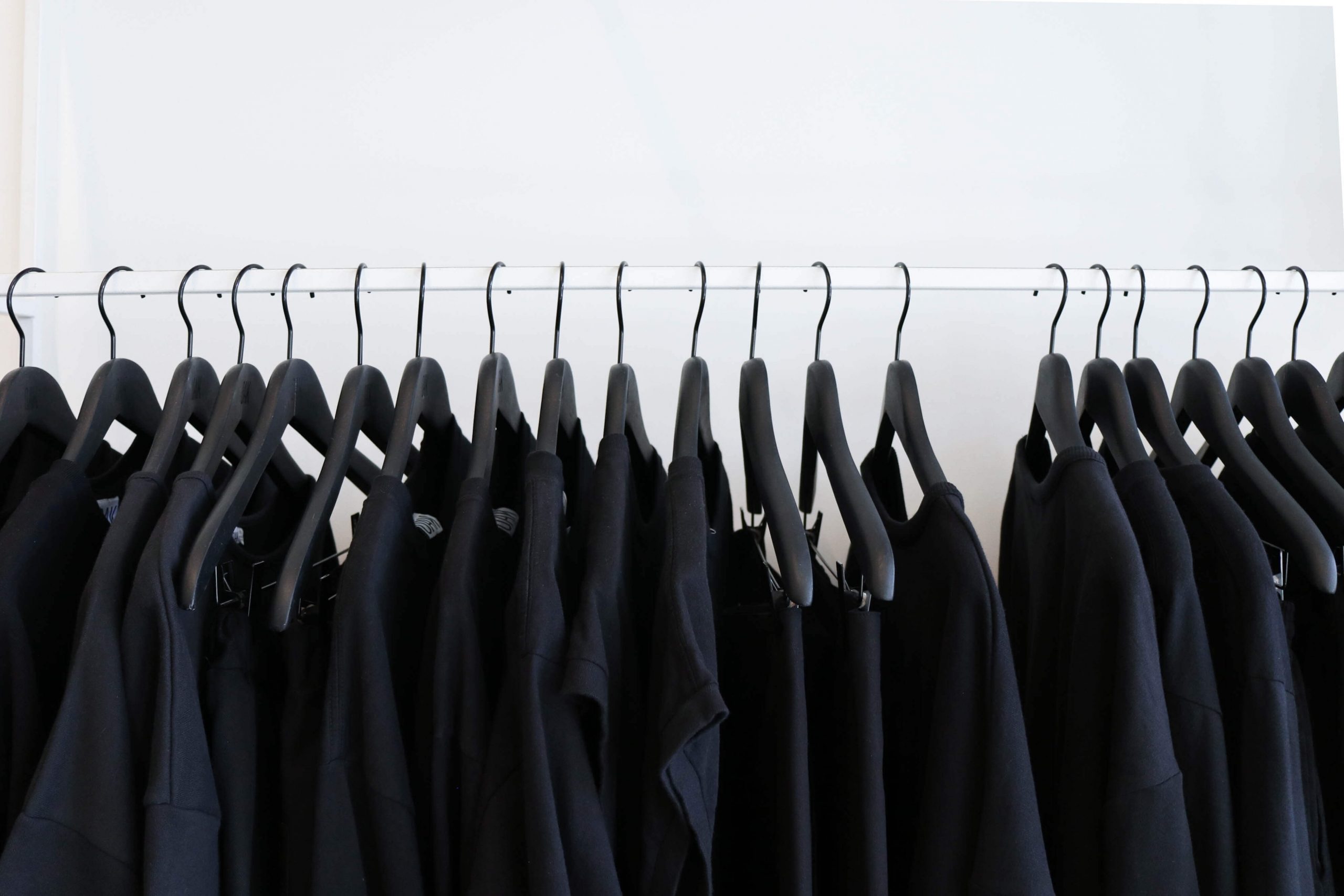 The same applies to dropshipping agents that offer private label dropshipping services. If you want them to private label your products, you have to expect an MOQ in place.
What Are the Advantages of Bulk Order Buying?
Bulk order buying has many advantages for dropshipping businesses:
Lower product prices;
Discounts and sale prices;
Good supplier relationship;
No out-of-stock risk;
Suitable for private label and white label drop shipping;
Best for creating a branding;
Consistent product quality;
Best for ready-to-scale businesses;
Better profit margins;
Best for proven best-selling products;
What Are the Disadvantages of Bulk Order Buying?
We've said before, and we'll repeat it – bulk orders are not for everyone! Here are several disadvantages or cons of buying in bulk:
More upfront costs for bulk purchases;
Running the risk of not being able to sell the entire bulk order;
Inventory storage space and expenses;
Impossible to start with zero funds;
Not suitable for beginners in the eCommerce industry;
Not ideal for untested products;
To Recap
We can conclude that placing a bulk order can be an incredibly lucrative strategy for dropshippers who are stable and ready to scale.
However, bulk purchases can also be tricky if you're just opening a new eCommerce store without a proven best-selling product.
So, first, ensure that you have stable orders and are ready to invest funds upfront and take the risk that bulk orders impose.
If you decide that you're ready to take the next step, we encourage you to get in touch with us! We can help you place your bulk order directly from manufacturers in China and store your order for free in the first 90 days in our warehouses in China or the USA.
Want to get the manufacturer's best price from China? And fulfill your orders to your customers in the most prompt way?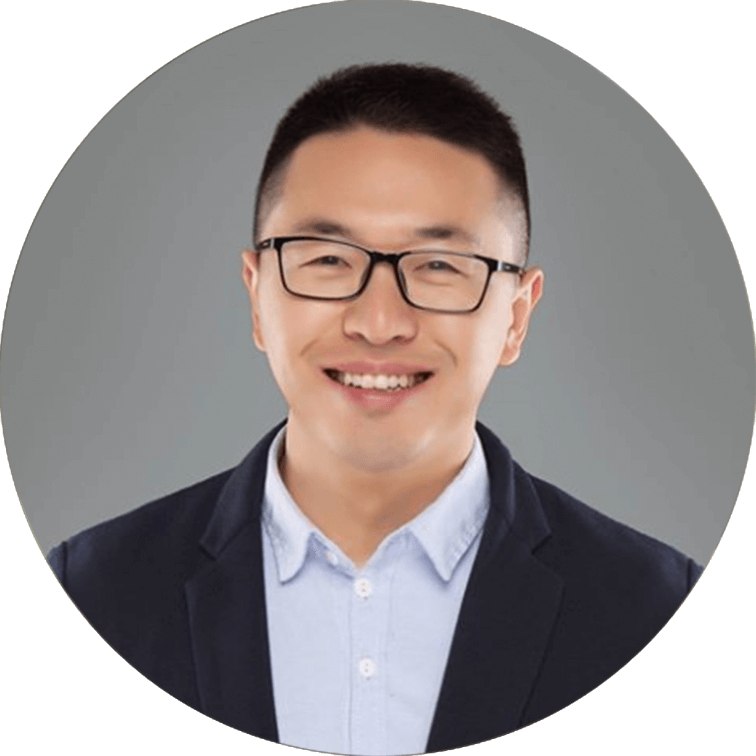 Hey, I'm Stanley Nieh. My team & I are determined to help ready-to-scale dropshippers grow their business rapidly to the next level. My only question is, will it be yours?