Private Label Dropshipping Service
One small step towards us, one giant step towards a true brand.
NicheDropshipping is a sourcing agent-based dropshipping company. We help dropshippers to build their brand by offering on-demand private label dropshipping services. We grow your business to grow ours.
How We Help You to Build Your Brand by Private Label Dropshipping Services?
Product Development
Our product sourcing team sources factories, works on the product mockup, and private labels it to speak for your brand.
Shipping Worldwide
With the various shipping methods we provide, you can choose the one that is suitable for your business.
Why Choose NicheDropshipping as Your Private Label Dropshipping Supplier?
In the dropshipping industry, you'll find countless dropshipping companies, private label suppliers, and sourcing agents; it's vital for businesses to find the right one.
Check out the real-life example of how our customers like our private label dropshipping service.
What Do Clients Say about Our Private Label Dropshipping Service?
If you have one or more winners, and the DOQ (Daily Order Quantity) is over 50+ for each SKU, then customizing your products with your logo on it becomes possible.
We offer you private labeling dropshipping service or white label dropshipping service based on your product specifications, factory MOQ (minimum order quantity), and the production lead time.
We will help you source the right manufacturer in China, and will help you design, mock up samples, confirm samples, follow up the production and do the quality control to increase your margin and brand identity.
Just click the "Yes I need an agent to support me!" button, and fill out your information. Our customer support will assign you a professional sourcing agent from our company to support you all the way from product sourcing to order fulfillment.
MORE SERVICES
How We Make Dropshipping Easy for You
Explore our one-stop on-demand dropshipping solution that is specifically designed for ready-to-scale dropshippers.
Private Label Dropshipping: The Ultimate FAQ Guide
Our ultimate FAQ guide on private label dropshipping will help you scale your eCommerce business and sell branded products through your online store
Private label dropshipping is a term you probably often hear if you're involved in the eCommerce business.
Lately, the term has become a buzzword in the dropshipping industry, especially with so many people claiming that it's much better than the standard dropshipping model.
So, is private label dropshipping for everyone? Is it more profitable? And even if so, how to start? We've composed an Ultimate FAQ Guide on the topic of private label dropshipping to give you an answer to all of these questions and more.
Let's dive in!
What Is Private Label Dropshipping?
Private label dropshipping refers to products that will be manufactured specifically for you and with your branding.
This type of branded dropshipping is more suitable for tested bestselling products.
That does not mean that you'll be the one manufacturing the product. Usually, you'll have a contract with a third-party factory that will manufacture the product based on your specifications of quality, look, branding, packaging, sizing, materials, etc.
What's the Difference Between Private Label Dropshipping and White Label Dropshipping?
Often, we use the terms 'private label' and 'white label' as synonyms. However, this is not the case.
White label dropshipping is very similar in that you'll be able to ask the supplier to add your own branding to an existing product that they manufacture for other dropshippers as well.
However, you won't be able to mix in the production or choose in-depth product specifications.
On the other hand, with private label dropshipping, a factory will agree to produce the product strictly based on your specs, and you'll have better control over the entire production process and quality.
As a simple example, let's imagine the product being beard oil.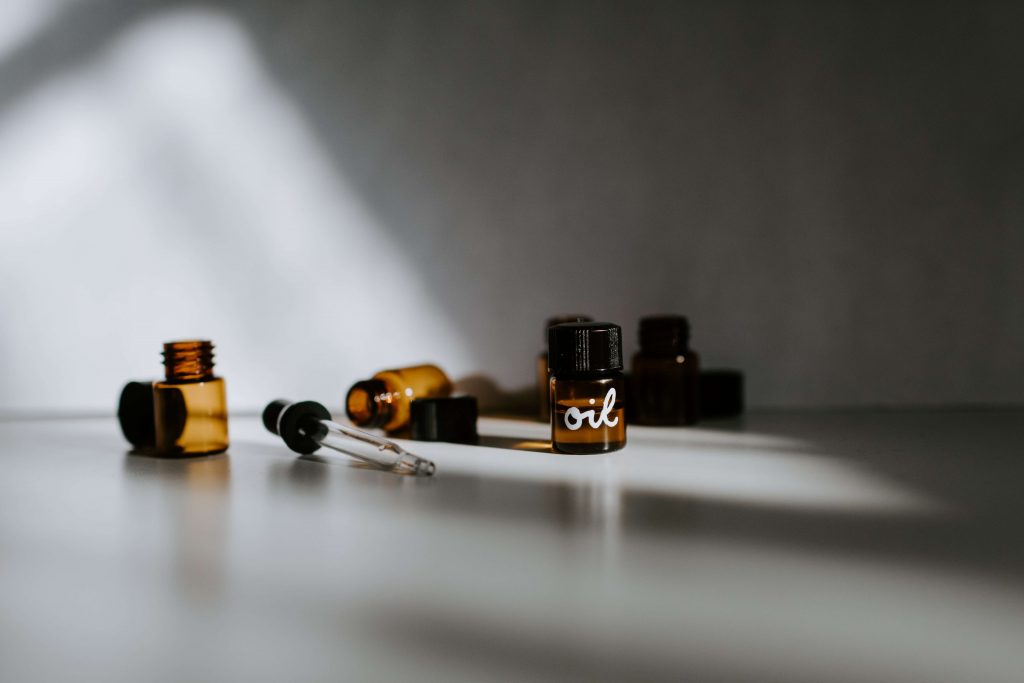 With private label dropshipping, you can find a company that produces beard oils, and you can give them your beard oil recipe to be manufactured ONLY for you. The factory will then prepare an entire manufacturing line dedicated to your product, and they'll also add your branding to it.
When it comes to white label dropshipping, you'll have to find a supplier or a factory that produces a type of generic beard oil that you like and then ask them to place your logo on top.
With white labeling, they will not produce the oil specifically for you. Hundreds of different dropshippers will probably buy the same beard oil, only with their branding instead.
As you can see, in private label dropshipping, you're technically selling a product manufactured specifically for you from scratch. While, in white-label dropshipping, you're using a generic product and merely adding your branding or label to it.
What's the Difference Between Private Label Dropshipping and Standard Dropshipping?
The differences between private label dropshipping and generic dropshipping are mainly in the products you sell and the process of sourcing.
As mentioned above, private label dropshipping entails that an entire line of products is manufactured specifically for you. If using a dropshipping agent with a fulfillment center, the order doesn't have to be shipped to you but directly to your end customers.
On top of that, you can build a brand with private label products, gain customer loyalty, and stick out from your competitors.
With dropshipping generic products, you market several different products, and as soon as someone buys, you place an order to your agent or supplier and pay for it to be sourced and shipped.
Usually, private label dropshipping is focused on one product only, while you can do standard dropshipping with many different niches of products until finding the right one.
Is Standard Dropshipping or Private Label Dropshipping Better For Beginners?
Standard dropshipping is probably better for beginners that still haven't figured out their best-selling product since it gives the chance to test different products without commitment.
Successful private label products are usually tested and proved bestsellers, a business model that is more suitable for people who know that their product will sell.
So, if you're still not sure what you want to sell, it's better to go with Aliexpress dropshipping.
However, if you've located and reached your target audience already and you've found the best selling product for you, go ahead with private label dropshipping.
How to Turn a Dropshipping Store Into a Private Label Dropshipping Business?
Turning your online store from a generic one to a private label store can seem tricky initially, but there's a simple process for it.
Stage 1: Product Research
At first, it's better to start with an online shop such as Shopify with generic products to sell. That's going to be your testing phase when you see which of your products is selling best.
Stage 2: Target Audience
At this point, you should also be able to create a buyer persona of your ideal customer. Test different target audiences to see what works best. Having a pre-set target audience is crucial.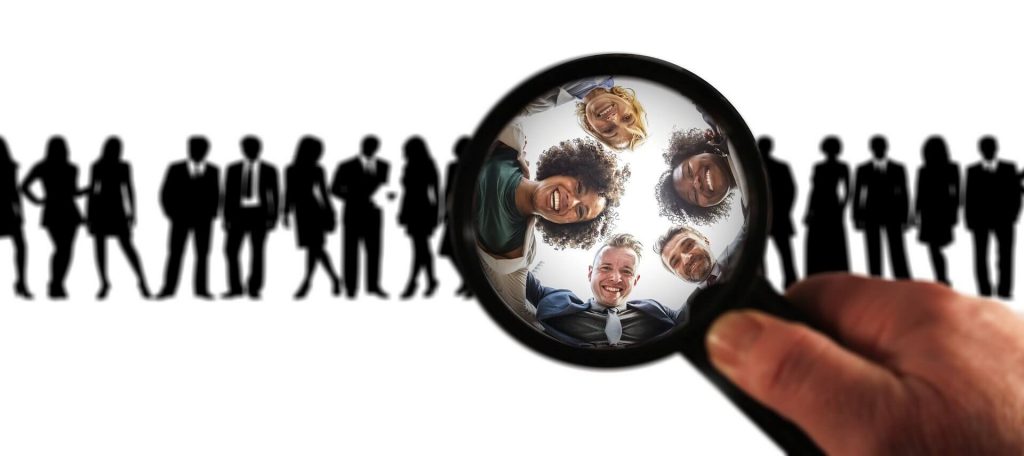 Stage 3: Finding a Bestseller
Product testing and audience testing should show you which product is your best-selling one, and the type of buyers you should focus on.
Stage 4: Finding a Supplier/Manufacturer
Now that you have a bestselling product and a target audience, it's time to find an efficient supplier or manufacturer.
Manufacturers such as factories will always give you a better price than private labeling with Alibaba, so try to collaborate directly with factories.
That might be challenging since most of these factories are in China, but no worries! There are solutions.
Stage 5: Fulfillment Center/Dropshipping Agent
Dropshipping agents and fulfillment centers located in China are the easiest ways to start a private label eCommerce store.
They can source products directly from factories and agree to a private label service. Additionally, they usually offer a quality inspection and factory audits to ensure the end product turns out precisely as you need it.
Stage 6: Design and Branding
Once you've chosen a reliable dropshipping agent, you can go ahead and start designing your logo, brand, colors, etc.
If you cannot do this on your own, you can go over to 99designs.com or Fiverr and find someone else to do it for you.
Then, you can ask your dropshipping agent to help you with creating mockup samples.
Once you create your design, make sure you know what your brand identity is. What's your voice? What do you stand up for?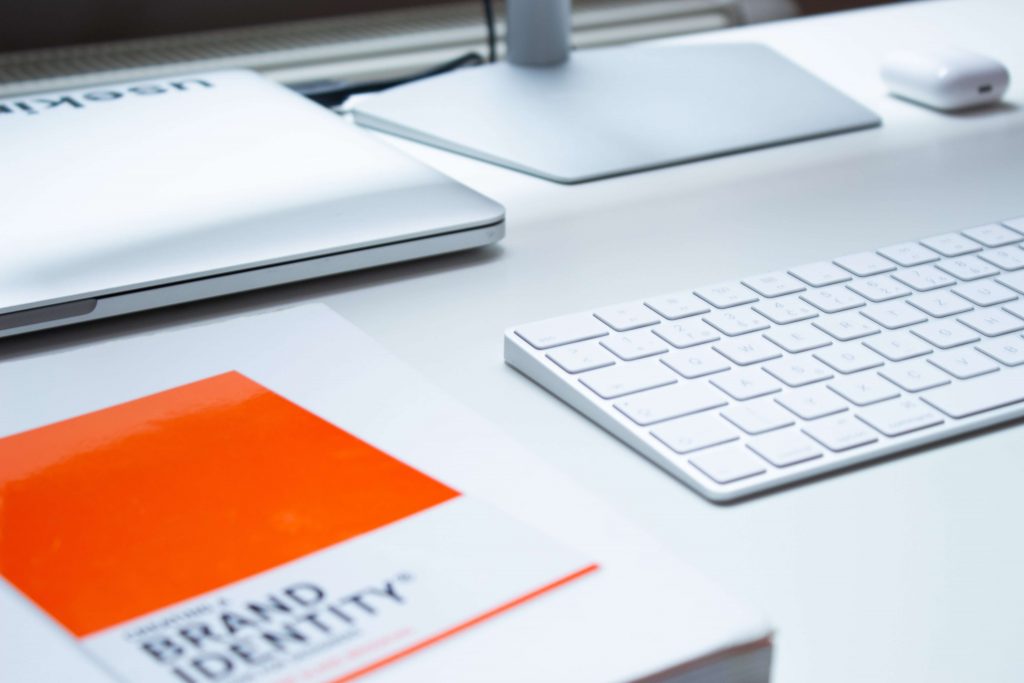 Stage 7: Marketing Strategy
Once you've settled the above backend technicalities, you can proceed towards defining your marketing strategy.
Are you going to use social media? Paid ads? Email marketing? Influencers?
Think of the feeling you want to provoke with your clients. What's going to be your brand voice and target audience? Are you the funny guy? Or are you going to use exclusivity and scarcity to promote your products?
Stage 8: Order Fulfillment and Shipping
Once you sell a product through your eCommerce store, you have to fulfill the order promptly.
For this reason, a drop shipping agent that has a fulfillment center in China can be of enormous help.
You can stock your private label brand product in their warehouse, and they'll take care of the entire order fulfillment process, including the shipping.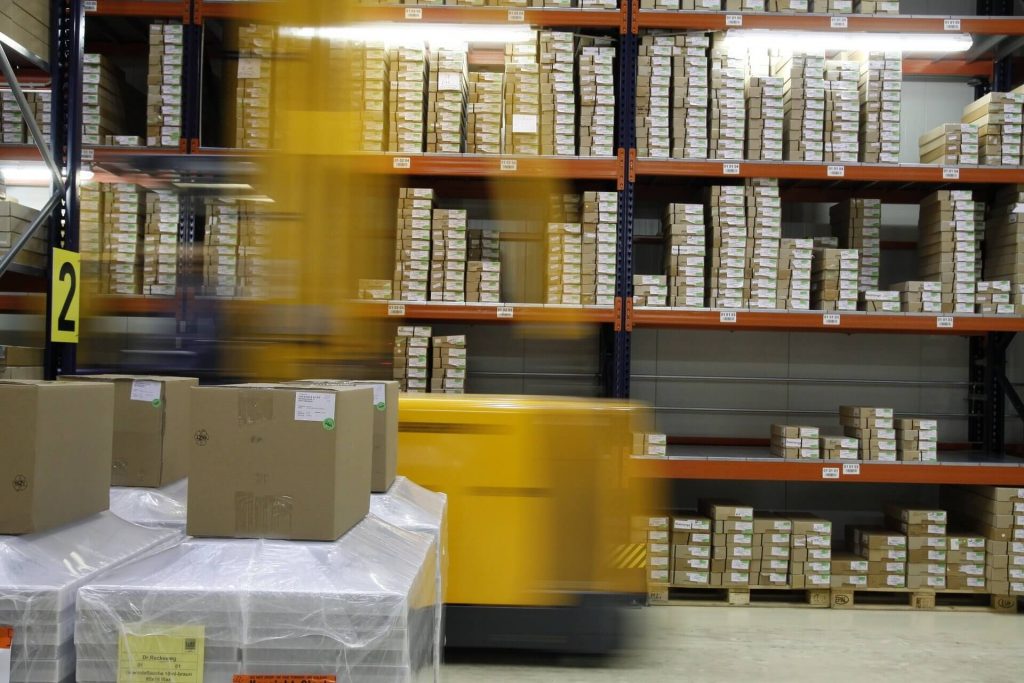 What Are the Advantages of Private Label Dropshipping?
Some of the benefits of private label dropshipping are:
Building a brand;
Better for long-term success;
Gaining customer loyalty;
Gain the upper hand among your competitors;
Building a network of affiliate sellers;
Larger profits and price margins;
Better for influencer marketing;
What Are the Disadvantages of Private Label Dropshipping?
Even though private labeling your products comes with a lot of pros, it also has some cons:
More risk due to bulk orders;
Minimum order quantity (MOQ) in place;
Easier to do with a dropshipping agent/fulfillment center;
Managing stock levels;
A small upfront investment (design, branding, bulk orders);
Can You Do Private Label Dropshipping With Alibaba?
Yes, you can. Type the product name + private label in the search bar on the Alibaba website, and it will give you a bunch of results to choose from.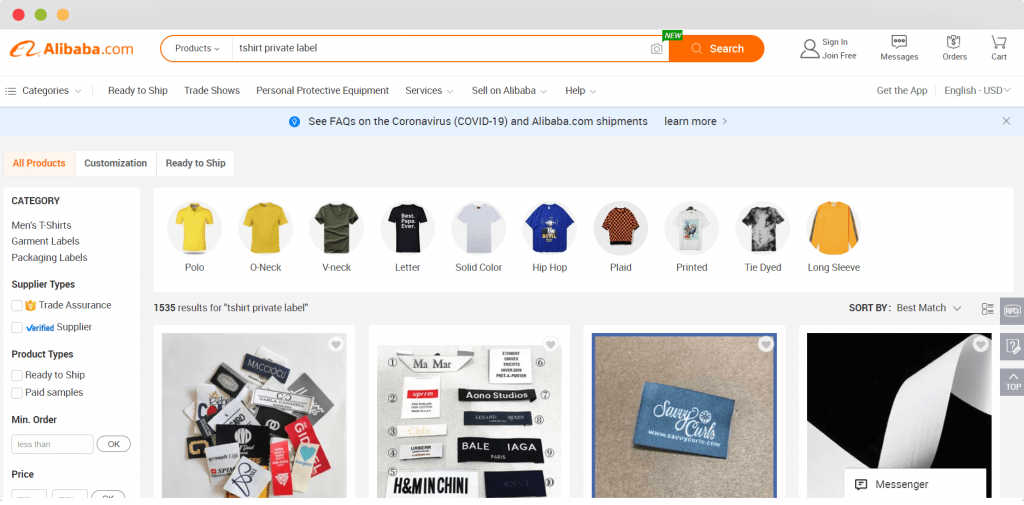 However, ordering directly from a supplier on Alibaba, without the help of a dropshipping agent, means that you'll have to take care of the entire order fulfillment and shipping process by yourself.
That can be tricky if you live in the USA and your supplier in China.
Another reason why this might not work out so well is the price of the actual products. A product sourcing agent in China will be able to contact factories directly and offer much better prices.
On the contrary, Alibaba suppliers are not necessarily factories, but they can also be wholesalers that also need to profit.
Is Alibaba or Aliexpress Better for Private Label Dropshipping?
With private label brand products, there's always going to be a MOQ, which means you'll need to order in bulk.
Aliexpress is a B2C (business-to-customer) website, which means the prices will be much higher since the website is not for bulk orders.
On the other hand, Alibaba is a B2B (business-to-business) website, meaning that you can order in bulk, and the suppliers are wholesalers or factories.
So, for private label dropshipping, Alibaba is much better.
How to Find Private Label Dropshipping Suppliers?
Your first option is to go to supplier/factory directories such as Alibaba, Chinabrands, ThomasNet, etc. and search for the product name + private label. You can do the same on Google.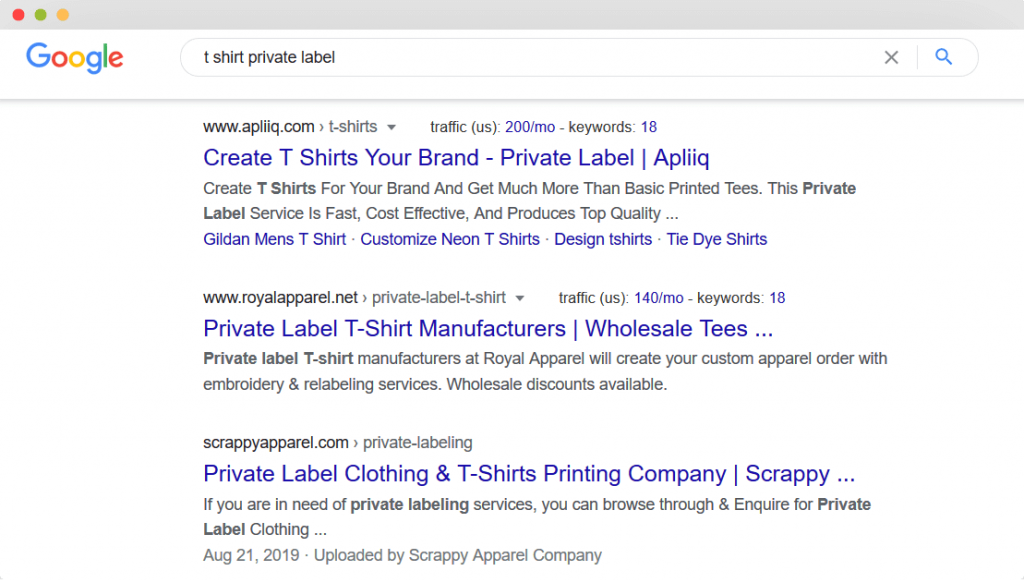 However, with this option, you have to find a way to fulfill and ship your orders. Additionally, you'll have to do a fair amount of research, ensuring that the supplier you find is reliable and trustworthy.
Your second option is to source directly from factories in China with the help of a dropshipping agent. That will give you the best price margin because you'll be sourcing from a manufacturer.
Plus, dropshipping agents with fulfillment centers can take care or order processing and fulfillment, stocking your products, and shipping them to end customers.
What Are the Best Products For Private Label Dropshipping?
Before choosing a niche product to sell, you have to check out the supply for that product, the market demand, and finally, the competition.
There are specific product niches that have shown a better performance as a private label brand:
Clothing
Accessories
Bags & shoes
Supplements
Cosmetics (mostly organic and cruelty-free)
Jewelry
Car & motorcycle accessories
Phone accessories
Yoga accessories
Water bottles & blenders
Healthy snacks
If you already have a dropshipping agent, it's best to check what type of products they source.
You can turn any product into a private label brand. All you need to do is take into consideration the market demand and production time and costs.
A good practice that you should always do is check Amazon, Aliexpress, Alibaba, and Google Trends for popular items sold the most over the last period. That will give you an idea of the market demand and allow you to make an informed decision.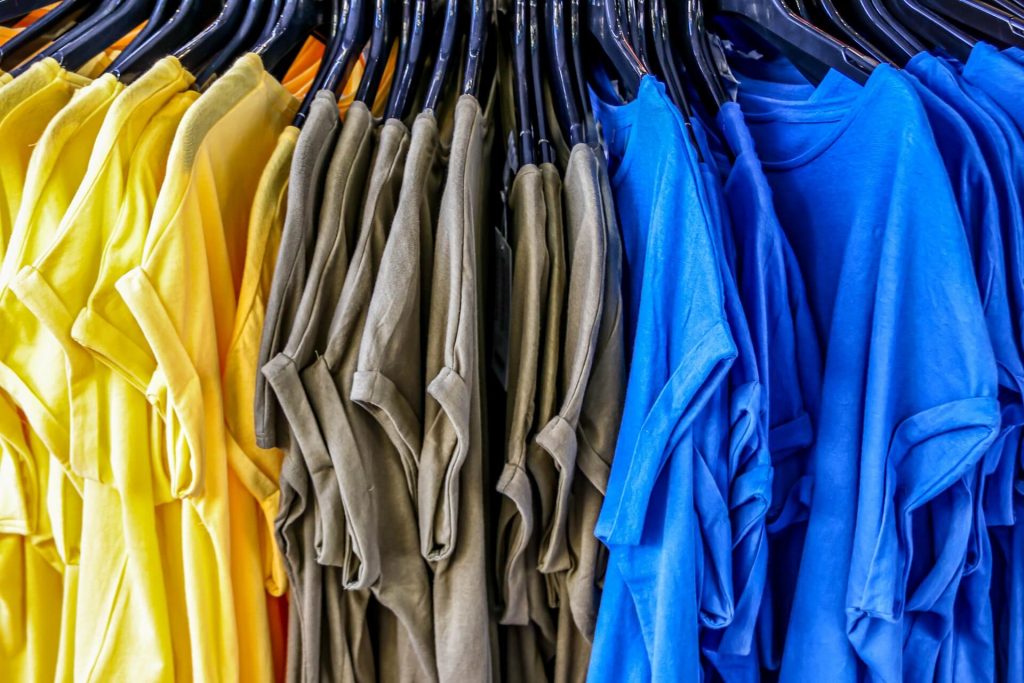 Is There a Minimum Order Quantity (MOQ) to Do Private Label Dropshipping?
Yes. Since you can customize private label brand products according to your needs, a factory or a supplier will always have minimum orders. That's because there's an entire manufacturing process set in place for you.
If you're sourcing products through Alibaba private label suppliers, you'll be able to see their specified MOQ.
If you're using a dropshipping agent, they can check in different factories and let you know their MOQ.
How Can Dropshipping Agents Help You With Private Label Dropshipping?
If you're collaborating with a full-service dropshipping agent in China, they can be of massive help in this entire process.
Reliable agents will offer private label services. That entails sourcing the product, agreeing with the manufacturer to produce it, negotiating prices, stocking your bulk order in their warehouse, and taking care of shipping.
How Can You Follow Up The Production of Your Private Label Dropshipping Products?
If you're sourcing products from an Alibaba supplier in China, and you live in the US, this will be close to impossible to do.
However, a dropshipping agent in China that sources directly from manufacturers can visit these factories to do a factory audit and perform quality inspection on all your orders.
How to Do a Factory Audit of Private Label Dropshipping Manufacturers?
Whether or not you'll need a factory audit service depends mostly on the type of product in question, as well as the production process.
When it comes to more complicated private label products such as technology, a factory audit might be necessary.
However, when you want to private label products such as clothing, cosmetics, etc.a simple quality control inspection is usually enough.
Both factory audits and quality inspection of products can be done by dropshipping agents when needed.
Who Does the Shipping in Private Label Dropshipping?
If you decide to source the products on your own through Alibaba or similar websites, you'd have to check if your supplier offers private labeling or dropshipping services.
If they don't, then the order fulfillment process and the shipping is up to you.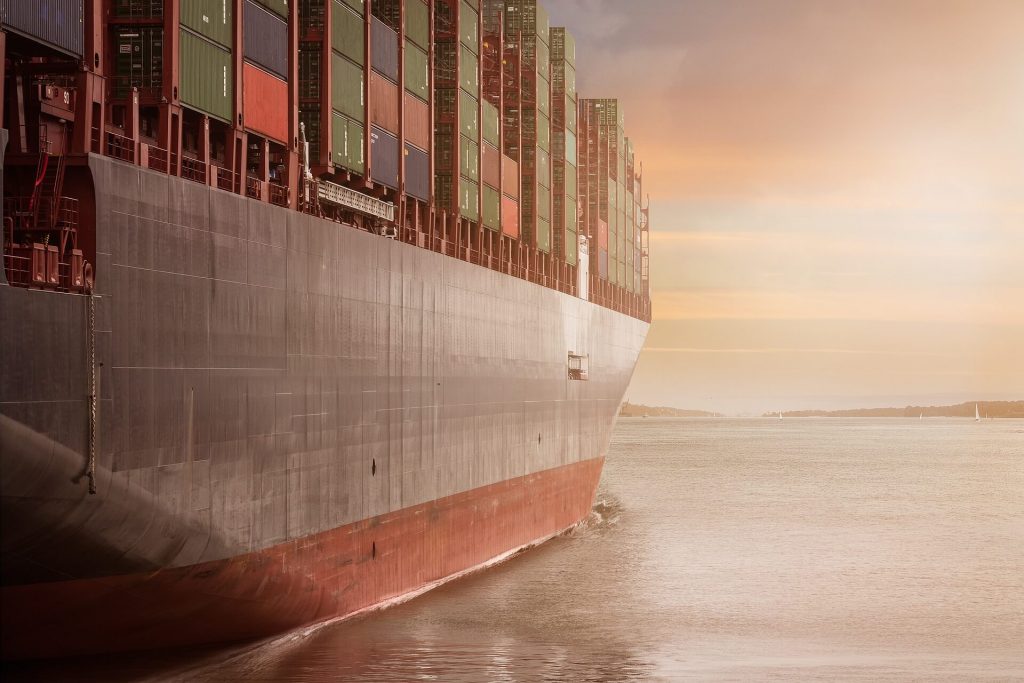 If you use a dropshipping agent in China that offers private labeling as part of their services, they should be able to do the sourcing, warehousing, and shipping for you.
How to Market and Promote Private Label Dropshipping Products?
One of the most significant advantages of private label brands is the marketing possibilities that this move opens up.
Instead of your typical generic store, now you have a brand. Here are different ways in which you can promote your newly branded product:
Influencer Marketing
When attempting to collaborate with influencers, make sure that their following fits your brand! And this is crucial.
For example, if you have a branded clothing line, an influencer involved in fashion would fit.
However, if you're selling geeky developers merchandise, the same influencer is probably not a good fit.
Facebook, Instagram, and similar networks are still some of the best ways to reach your potential clients.
Create a page for your branded product, ensure that your colors and designs are consistent throughout, and start posting.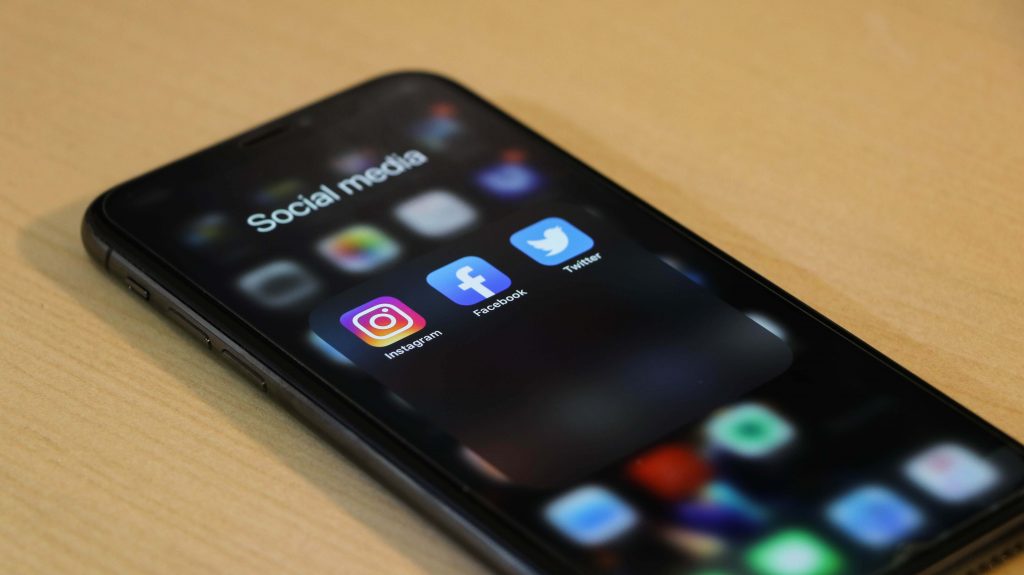 You can post photos and videos of your product, different quotes or polls, and anything else that would keep up your community's engagement.
Once the page looks and feels complete, you can start doing paid ads to target precisely the audience you need.
Content Marketing
Content provides value to readers without sounding salesy. You gain their trust as opposed to promoting yourself.
So, roll up your sleeves, and start writing. Depending on your product, your content could be something like product reviews, comparisons, clothing tips and recommendations, etc.
Try to think about what your ideal customer would find helpful.
Email Marketing
Email marketing is the reason why subscription boxes and other lead generation strategies are so important!
Once you have emails, this type of marketing is practically free!
Short tip: try to personalize your emails as much as possible. Nobody wants to see generic and spam emails in their inbox. Don't lose the human touch.
Giveaways and Promotions
You can use different polls, games, giveaways, and promotions to keep up your followers' engagement. Communicate regularly and create warmth between you and the potential clients.
Even if they don't buy at this moment, in the future when they need your product, they'll remember and come back.
To Sum Up
As you can see, private label dropshipping is a very profitable eCommerce business model when done right.
Generally speaking, the most important thing to not forget when it comes to branded dropshipping products is to develop your branding well, find the right dropshipping agent, and have a tested product that works!
If you haven't done these things yet, stick to standard dropshipping until you figure out what works and have a stable number of orders.
Still need help transitioning from generic to private label dropshipping? We're at your disposal at any time. Join for free, and let's discuss how to grow your online store
Want to get the manufacturer's best price from China? And fulfill your orders to your customers in the most prompt way?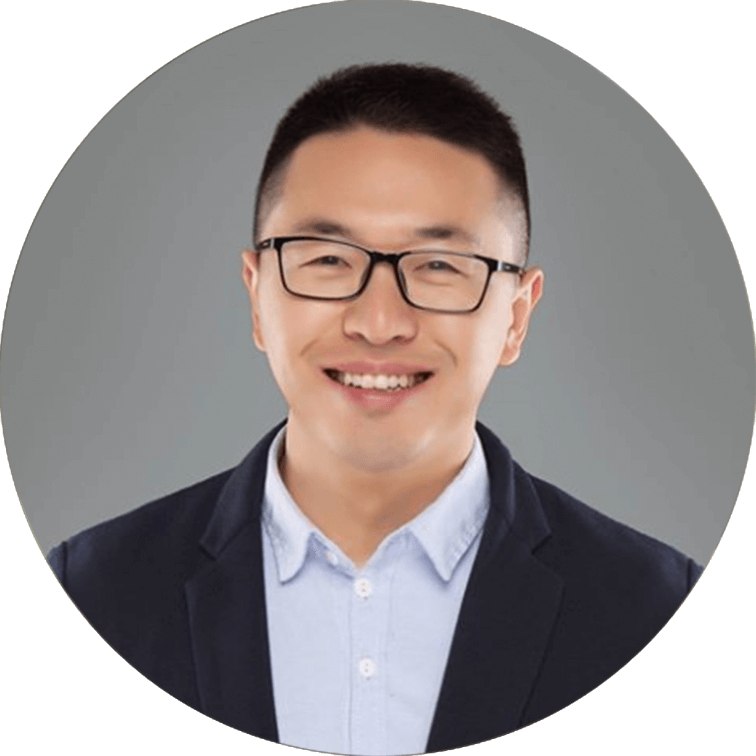 Hey, I'm Stanley Nieh. My team & I are determined to help ready-to-scale dropshippers grow their business rapidly to the next level. My only question is, will it be yours?