Sourcing agent companies play a vital role in helping you find qualified suppliers based on specific products imported. With the absence of fixed industry standards, it can be overwhelming and challenging to hire the right sourcing agent in China.
The right China sourcing agent companies will ensure the seamless and efficient import of goods from the country. Some of them can provide comprehensive services in addition to sourcing products, such as quality check, production administration, etc.
To help you make a choice, this article lists the best China sourcing agent companies that cater to your needs. Read on to know more about them.
List of Best China Sourcing Agents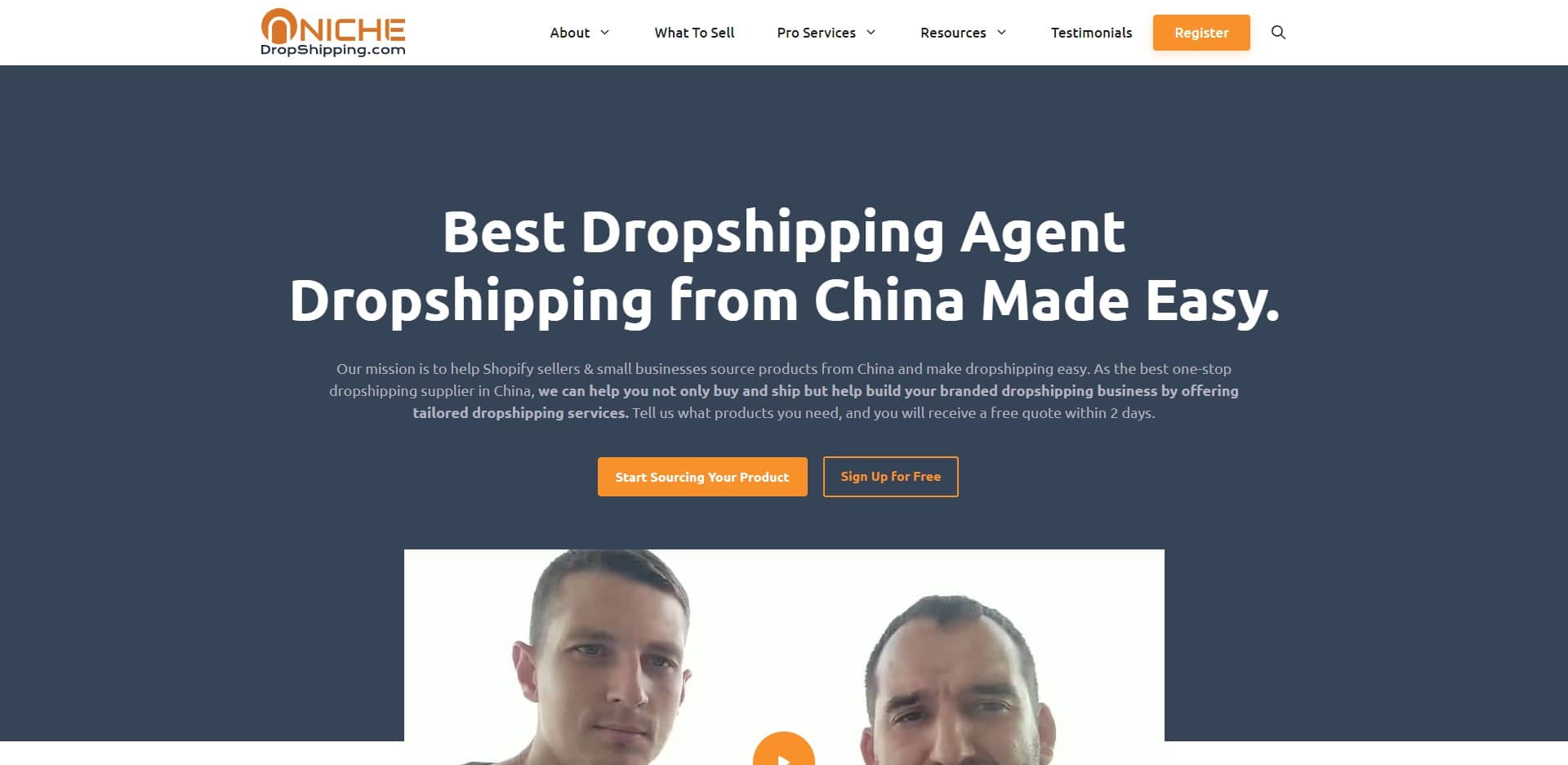 NicheDropshipping is one of the pioneering dropshipping & sourcing agent companies based in China. They source a wide range of products from China for small and medium-sized businesses, such as Shopify store owners.
This China sourcing agent's exceptional services range from product sourcing to inventory storage, branding package, private labeling, order fulfillment, and more.
Their experienced and professional sourcing agents can connect you to the top manufacturers in China, enabling you to dropship quality products at the best price.
All you need to do is tell them the required products, and they will furnish you with a free quote within two working days.
Ruizhi Sourcing is a China sourcing agent based in Shenzhen, China, and Ho Chi Min, Vietnam. They specialize in product engineering and sourcing services. With more than 17 years of sourcing experience, they serve customers worldwide, including factories and wholesalers. It is worth mentioning that most e-commerce startups speak highly of their service. They provided strong support for the expansion of their business.
Apart from this, Ruizhi Sourcing also offers the following services: dropshipping service, such as product recommendation, photography studio, Low MOQ support, packaging solution, fulfillment, accessible storage, etc.

Moreover, Ruizhi sourcing is a sourcing agent transported from a factory; all the staffs have professional and excellent product knowledge. Under the groundwork of factory experience, they have a large number of high-quality supplier resources, from daily goods to electronic products. The product chains of Ruizhi sourcing can meet your various product needs.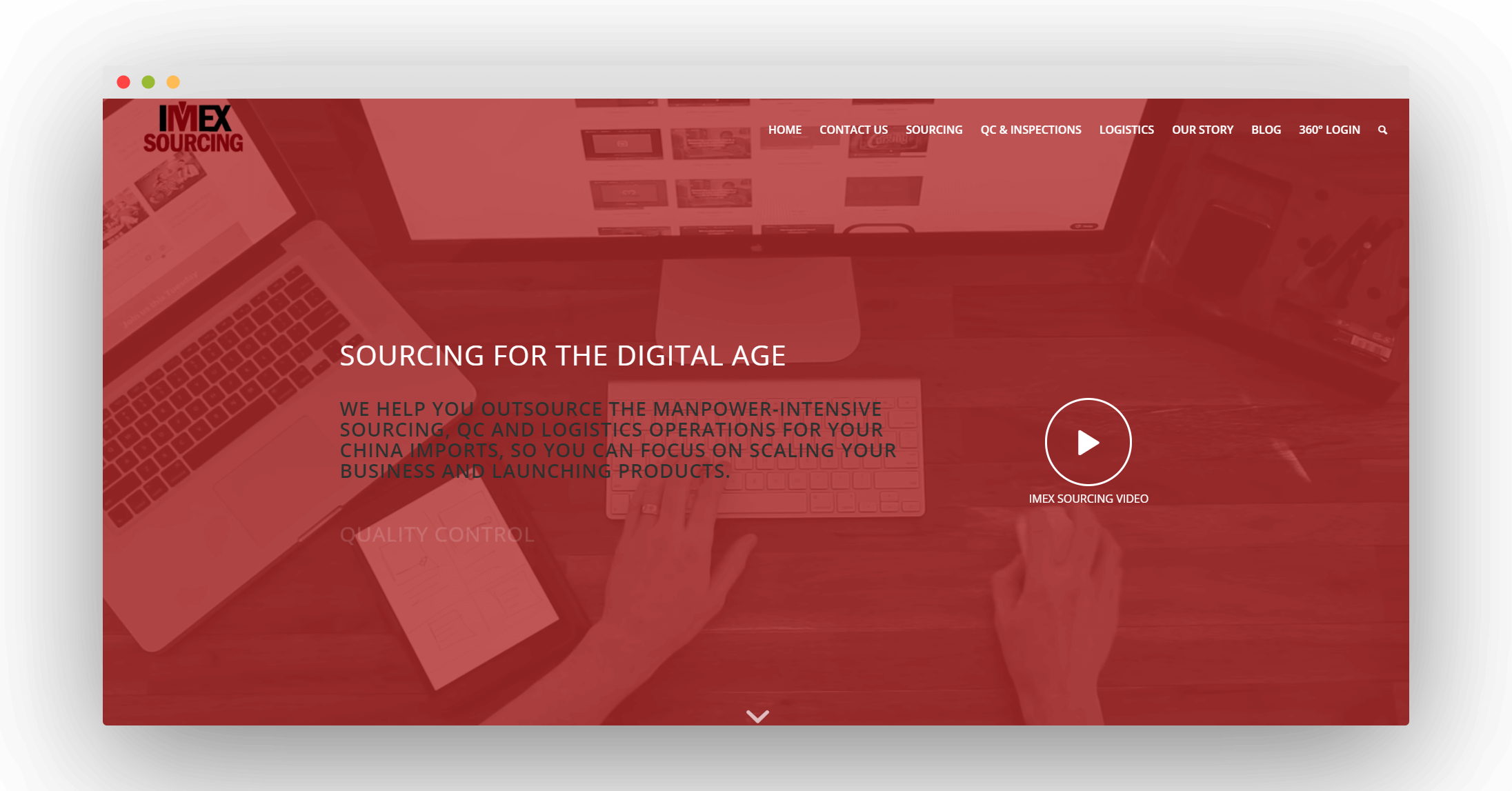 The Imex Sourcing agent is based in Guangzhou, China. Its parent company is Imex liaisons. With Imex, clients can access products in the market and factories through customized online portals. This makes the entire process stress free as you can keep track and control the Sourcing orders.
In addition to this, you also enjoy better product pricing and services from the company's dedicated agents. Imex Sourcing agents provide detailed and comprehensive sourcing of products, quality inspection, maintenance, negotiations and agreements, logistics, product shipping, and factory audits.
As the name indicates, this company is located in Foshan. They have been in product Sourcing for more than ten years and specializes in furniture, tiles, materials, ceramics, doors, and windows.
Foshan's services include sourcing products, storage, warehousing, providing post-sales facilities, quality checks, and shipping. Foshan China Sourcing agent takes about 48 hours to deliver quotations to the clients. Most of the product sourced are delivered by shipping, as most of them are heavyweight items. This is the ideal source for bulk buying, wholesale, and small and medium enterprises.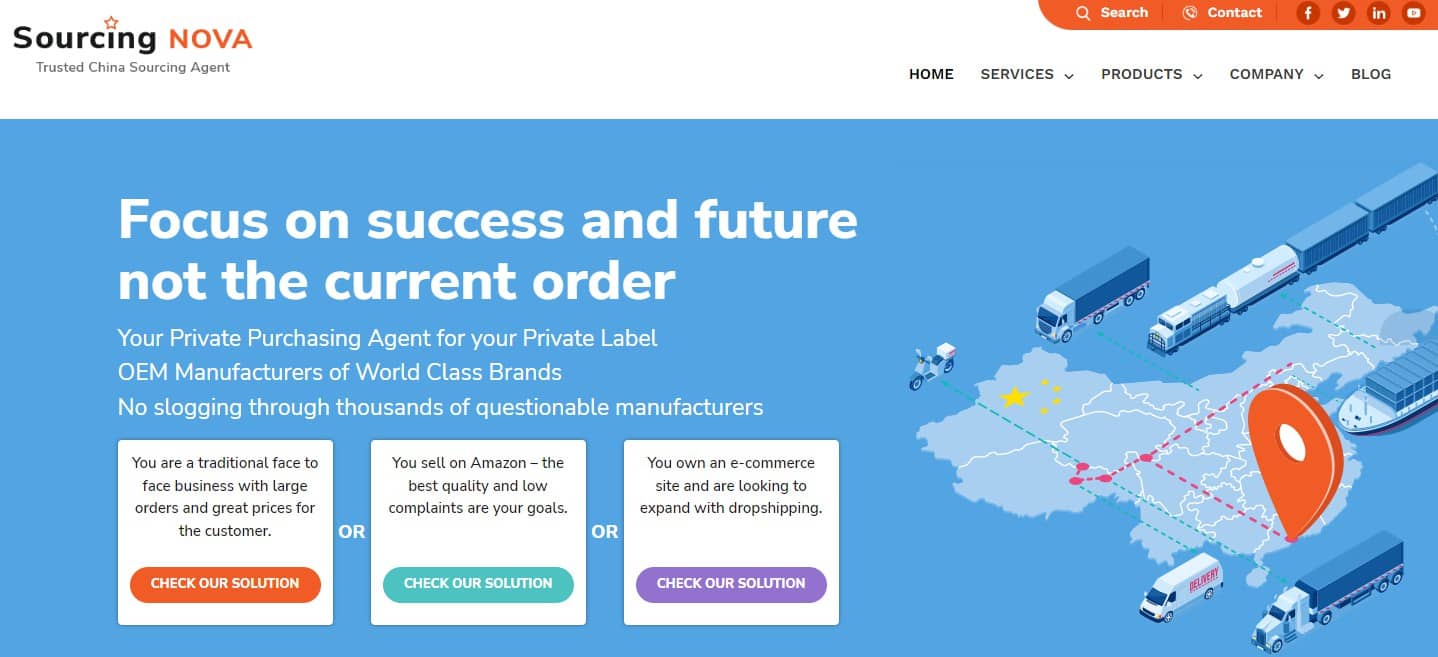 SourcingNova is a purchasing agent from Shenzhen, and its supply chain advantages mainly focus on Guangdong Province. Unlike other sourcing agents, SourcingNova only chooses the most leading manufacturers in China. Most of these manufacturers have OEM experience for world-class brands, and their product quality far exceeds other competitors in the same industry.
SourcingNova has 5,000 square meters of professional warehouses in Yantian and Baoan Districts of Shenzhen, which can provide professional FBA Prep services for Amazon sellers.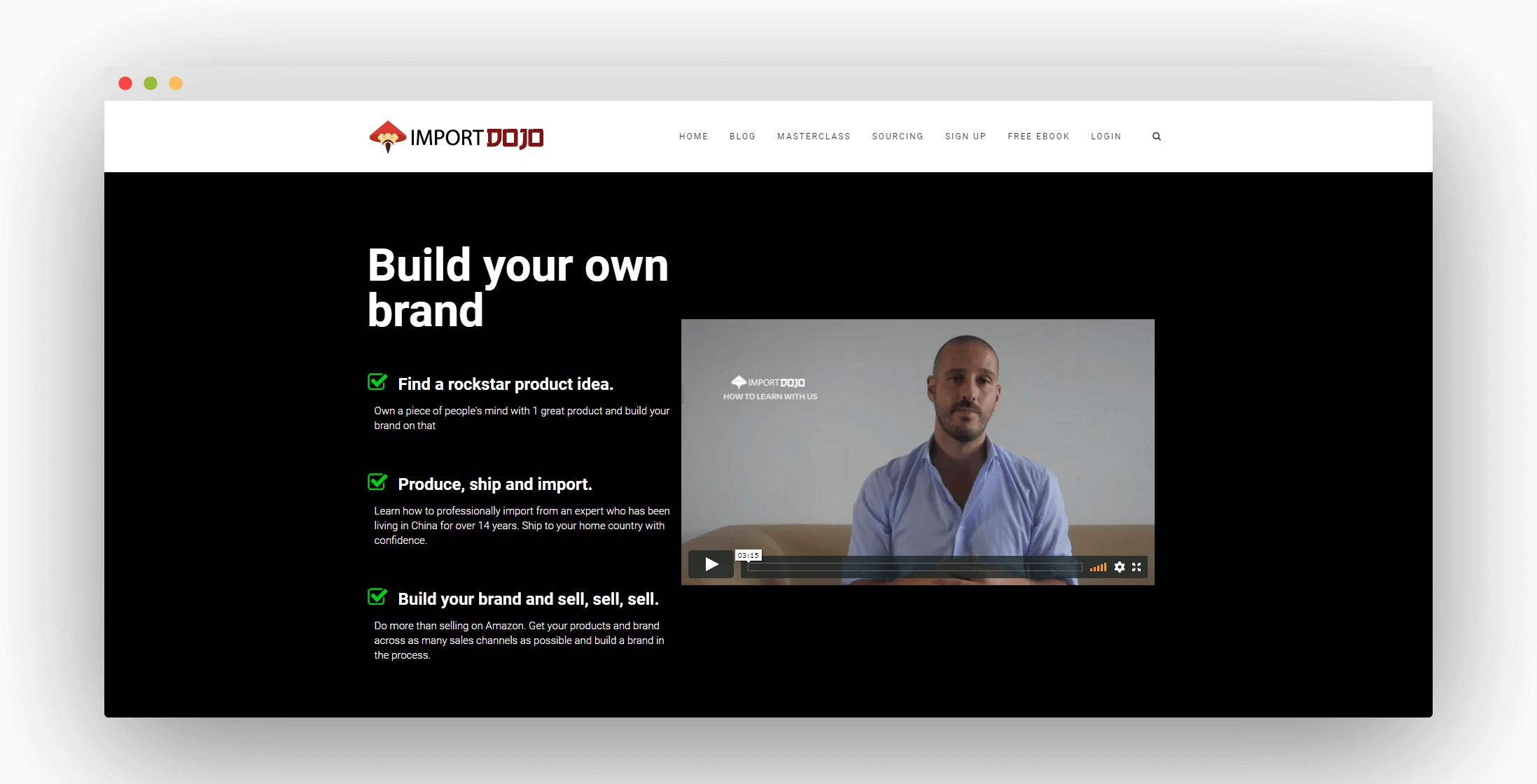 Manuel Becvar established import dojo. It is headquartered at Kwai Chung. This company has sourced products worldwide and for famous retailers like Amazon, Home Depot, Walmart, Metro, and several others. Businesses in North America and Europe benefit from the product sourcing solutions provided by this company.
Today it is connected with 2500 manufacturers from various industries. This enables clients to source almost every product that they require. In addition to this, import dojo lets you choose from different pricing deals.
Some of the other import dojo services include negotiations, product development, quality, and feasibility checks. It is one of the best go-to agents if you are a new seller on Amazon looking for Chinese sourced goods.
China2West is a deep-rooted company for sourcing products from china. This company stores comprehensive and detailed data and information on Chinese products and its sourcing networks and suppliers. The employees in this company hold the expertise to connect clients to an extensive range of different products in the market.
Some of the services provided by China2West include product layout, development, quality assurance and on the spot checks, product testing in labs, logistics network management, certifying, sourcing, customer support, factory administration, tooling, project management. This company caters to western businesses in need of china sourced goods.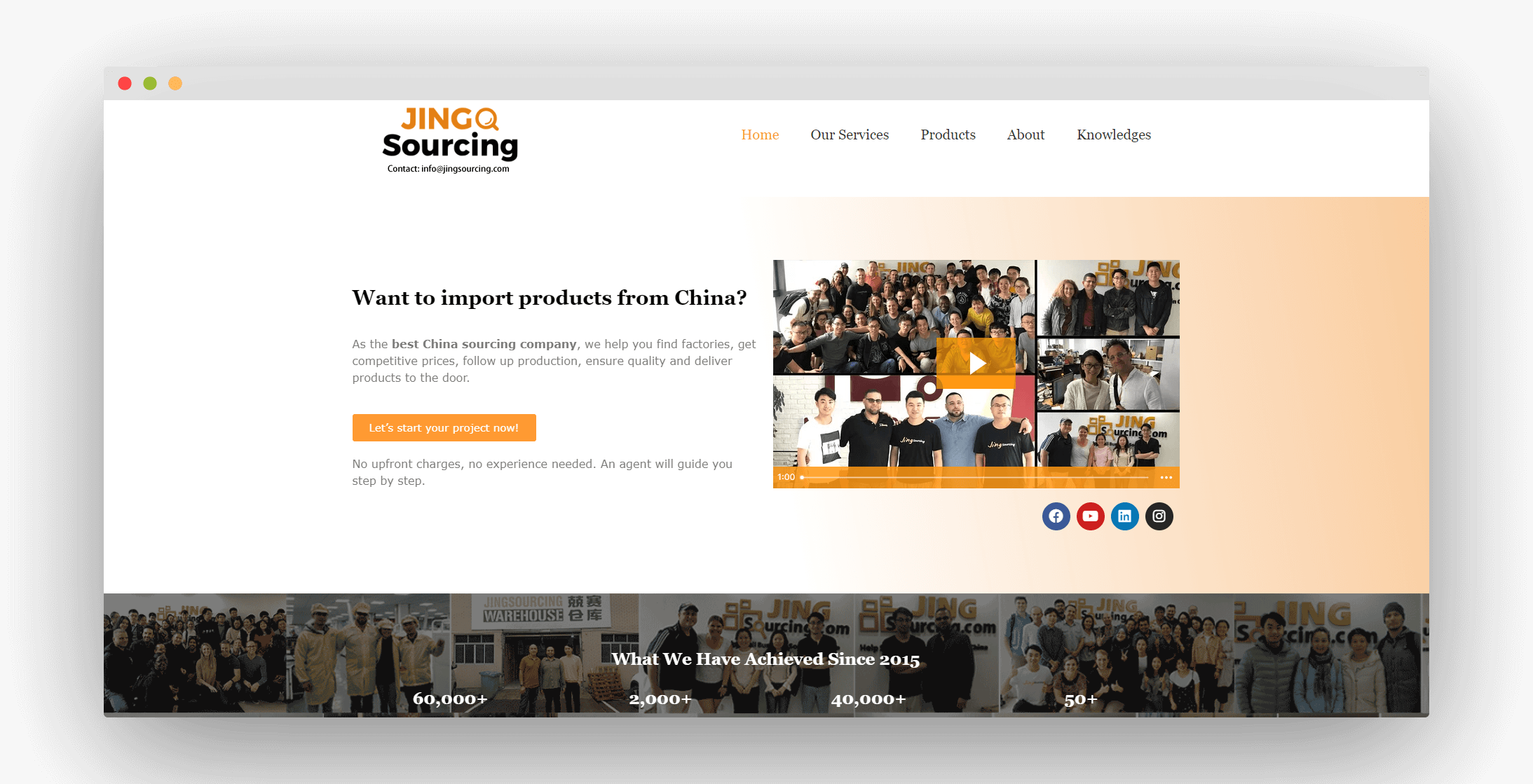 Jing sourcing agent is headquartered at Yiwu in China. This company employs 40 professionals to help clients find their product sources.
Their goal is to uplift small businesses by sourcing the products they are looking for and getting it at reasonable competitive prices.
Jing sourcing provides excellent solutions that save clients from product importing risks. Their sourcing service is free, while the other services are charged at 5 to 10% commission.
Jing sourcing agents handle the negotiations of prices and fix quality issues immediately.
The Meeno group has its headquarters in Yiwu, China. This sourcing agent provides the complete product sourcing services, right from the beginning to the end. Everything regarding the sourcing is made transparent to the clients, enabling them to make well-informed decisions.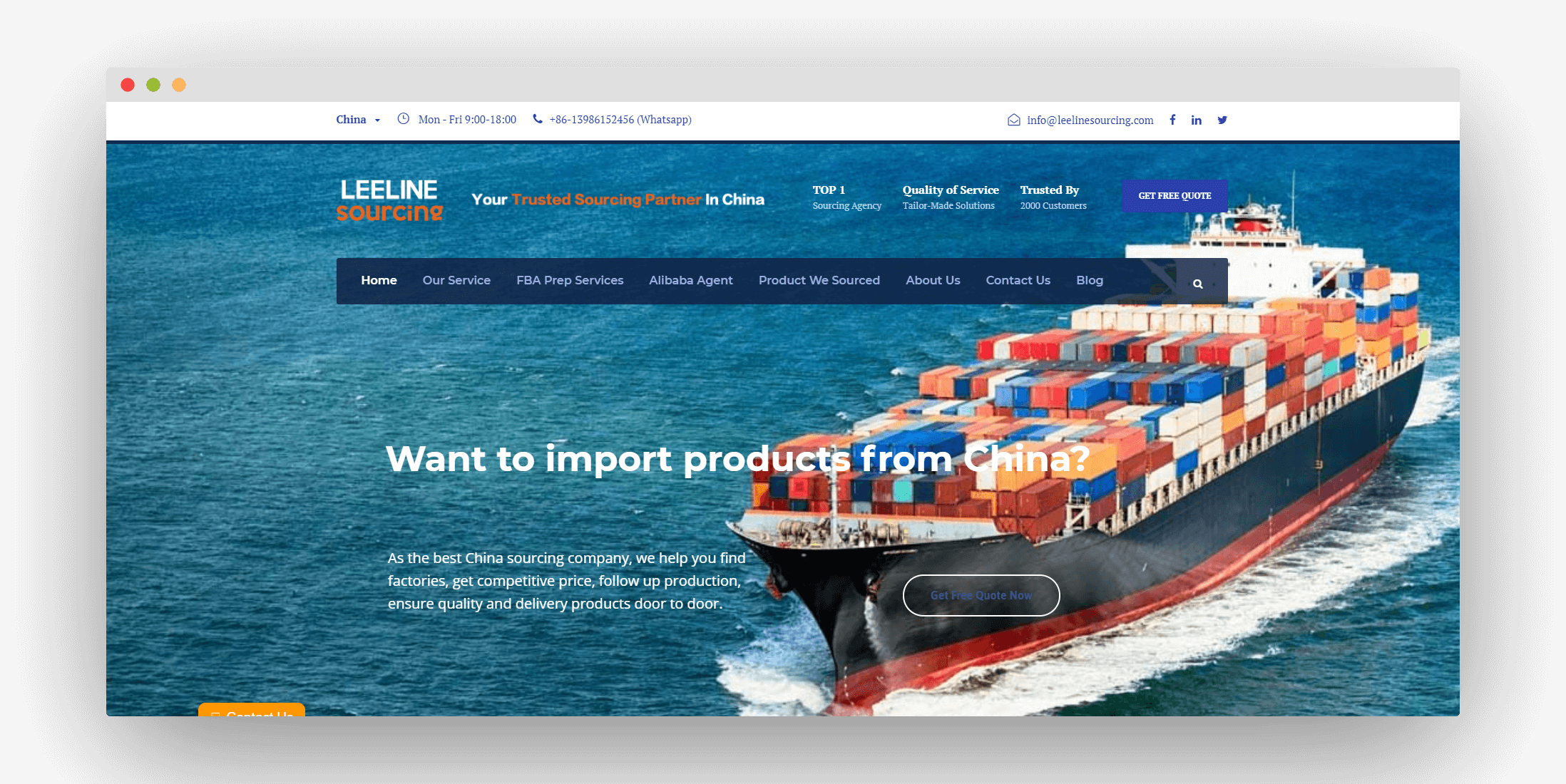 LeelineSourcing has 10 years of expertise and experience in China for being a sourcing agent. Acting on the request, the agent finds the company a suitable manufacturer. The company does not charge any service fee until the client chooses the supplier.
Apart from this, LeelineSourcing also offers the following services: Amazon FBA prep service, price bargaining, quality inspection, free warehousing, export documentation arrangement, shipping arrangement, etc.
LeelineSourcing is ideal for small and medium businesses, and other e-commerce businesses, such as eBay, Shopify, and Amazon Sellers.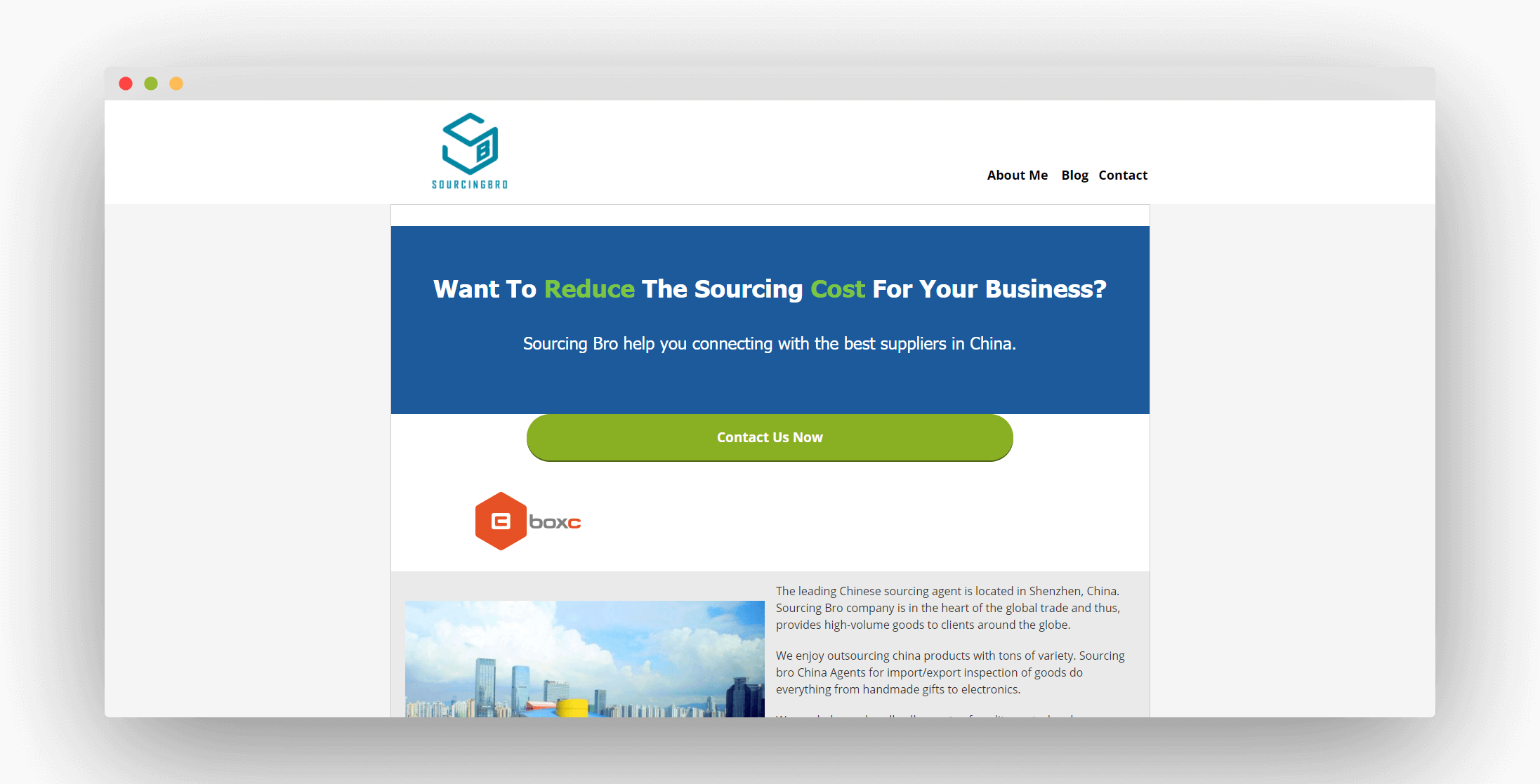 This sourcing agent is located in Shenzhen, China. It has occupied a core position in trade across the world. Clients from various countries can access an enormous number of products.
Sourcing Bro has several years of experience, enabling customers to find the right products and get them from China's best markets.
Some of the services provided by Sourcing Bro includes warehousing commerce shipping processes from a product Sourcing quality control and inspection.
Sourcing Bro company offers solutions for small, medium-sized, and large enterprises and those dealing with product creation.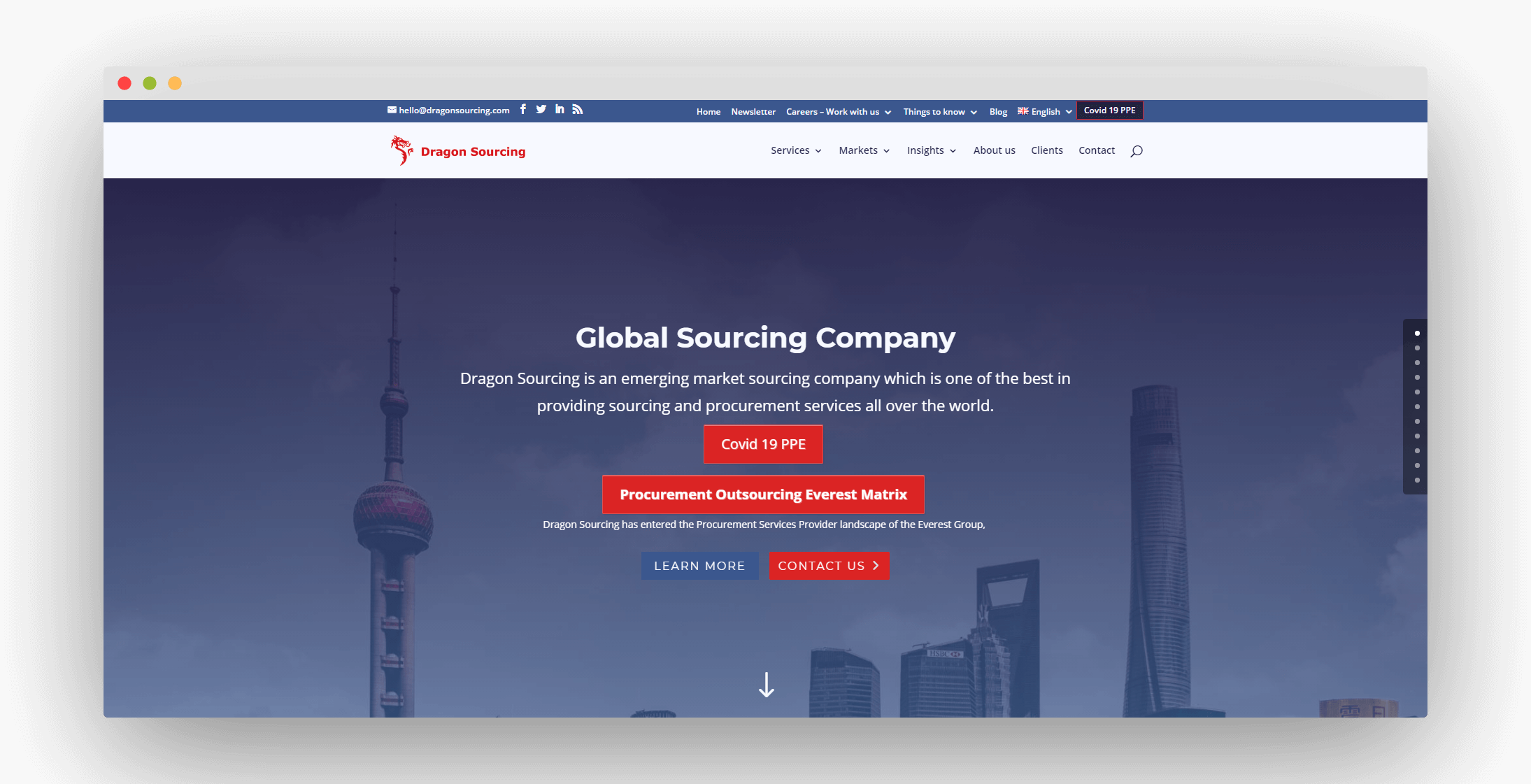 Dragon Sourcing has its contacts globally to get you all types of products. This China Sourcing agent was established in the year 2004 and has offices in Hong Kong and Shanghai.
It has also set up offices in other countries like that of Kenya, the United Kingdom, the United States, Austria, South Africa, Vietnam, Kenya, Italy.
It has served customers worldwide in sourcing products from China during the several years, and it has left footmarks with exceptional services.
Dragon Sourcing provides additional services like product and procurement source, development of samples, supply verification, negotiations, quality checks, logistics, order administration, etc.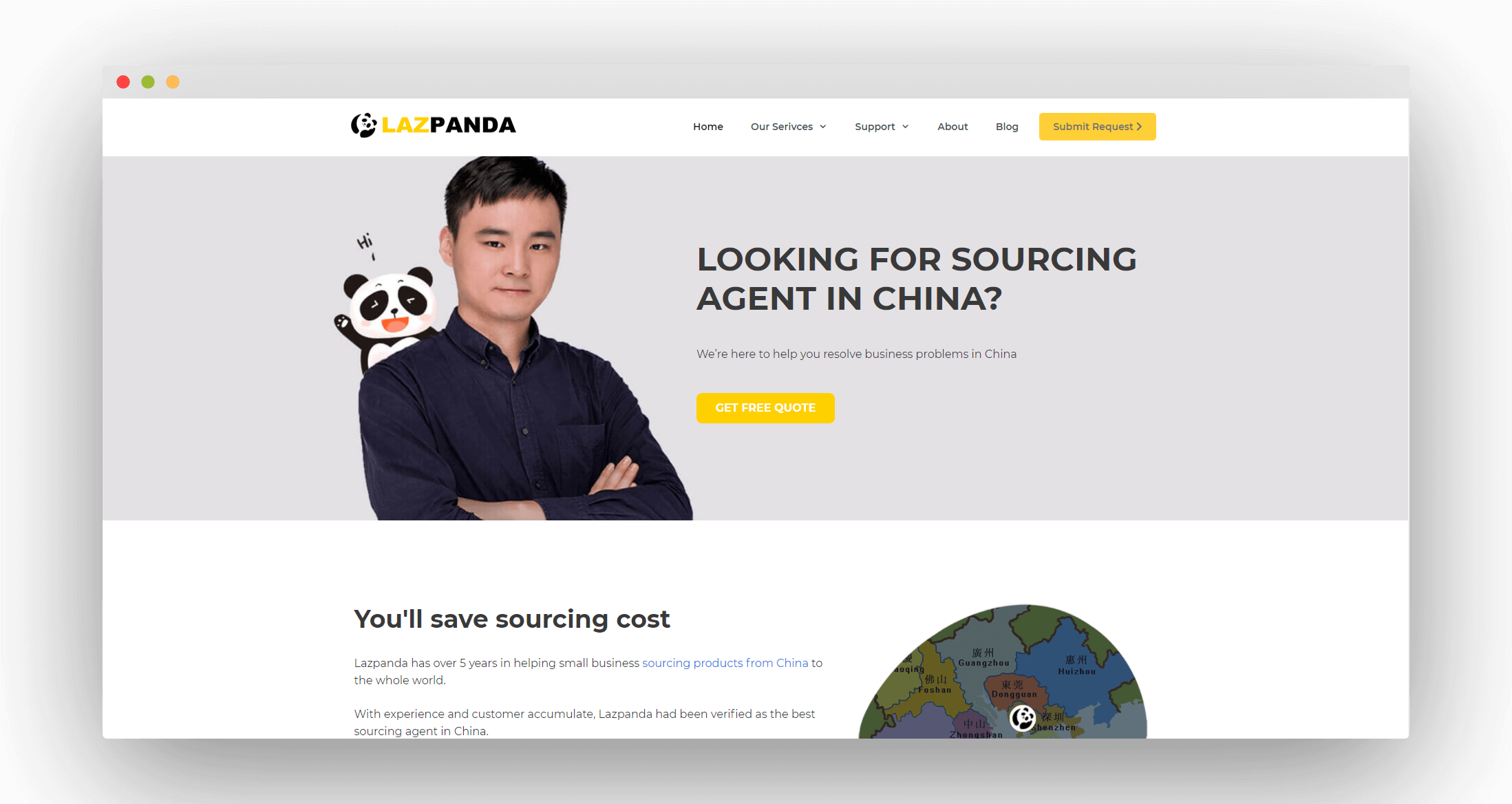 Laz Panda is dedicated to finding the right suppliers at a lower cost. They help to mitigate most of the risks that come with it. This company is headquartered in Shenzhen, China. The founder of this company has extensive experience and expertise in electronic markets and the processes involved.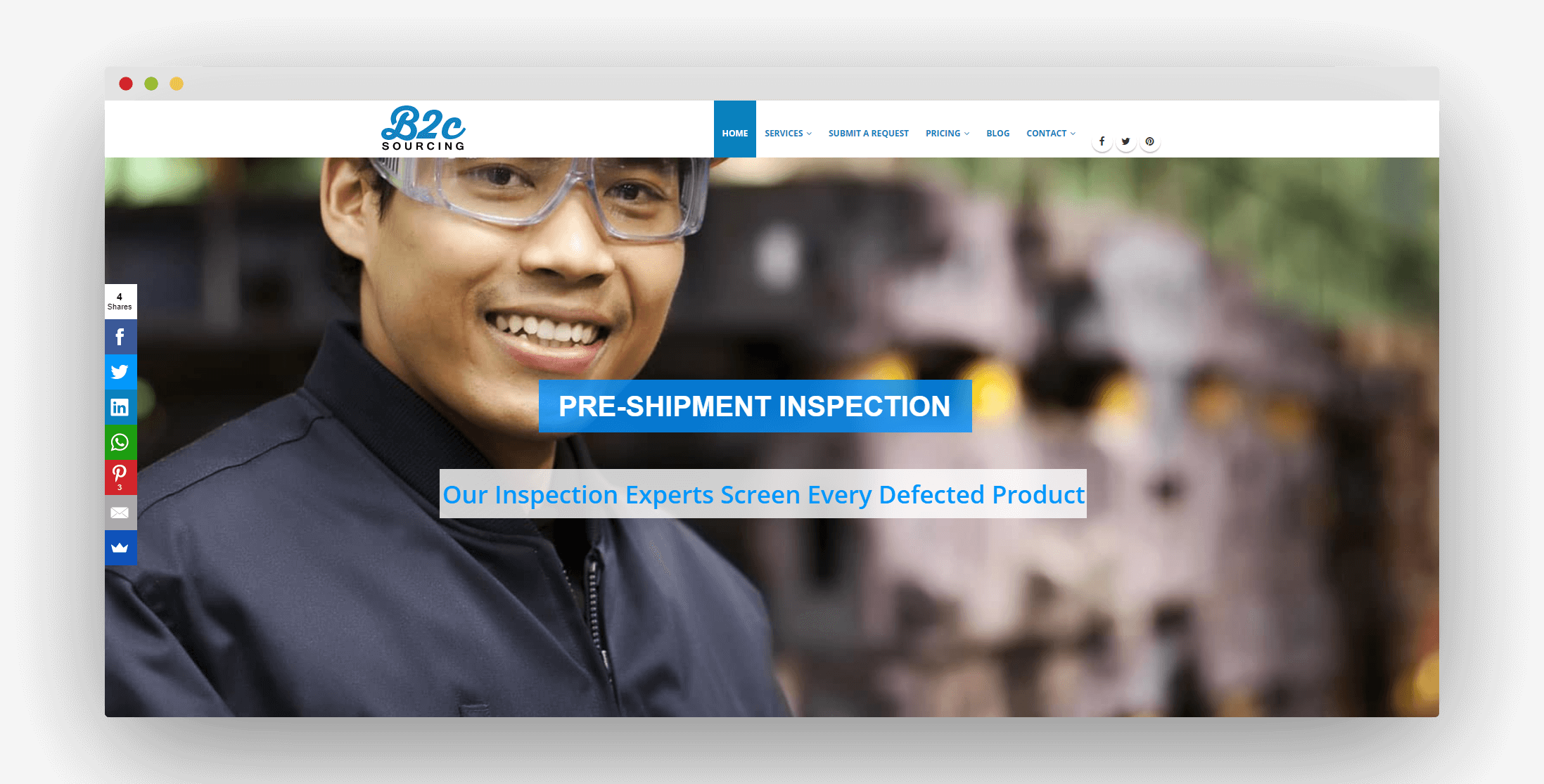 B2C Sourcing is the perfect agent if you are looking to source products from Ningbo and the surrounding areas. The team is highly professional and experienced in product development and Sourcing.
Some of the top clients they have provided their services include Philips lumec, Disney, Amazon, and eBay. B2c Sourcing is focused on aiding small businesses Enterprises sellers on Amazon, eBay, and Entrepreneurs.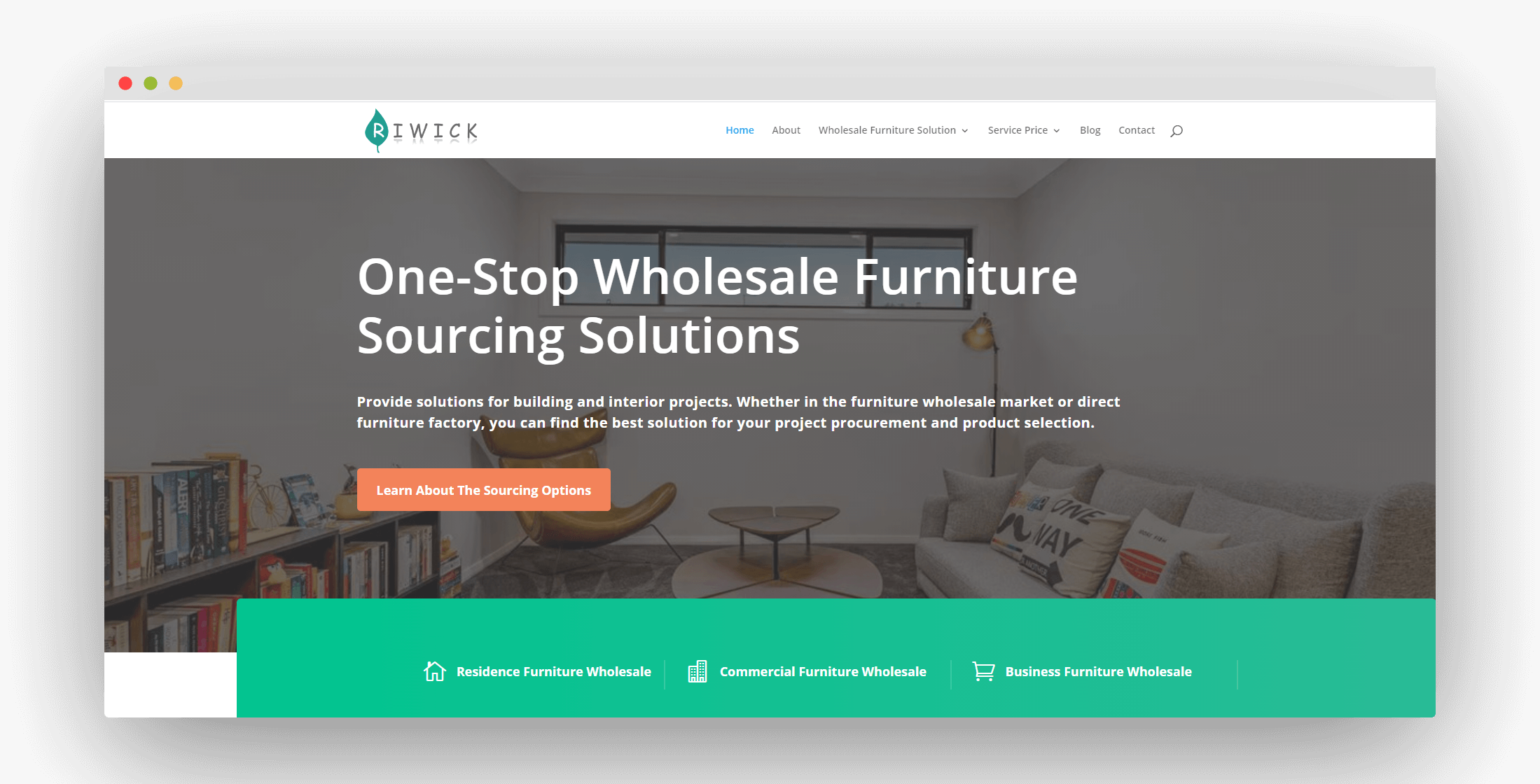 Riwick Sourcing agent has its main office headquarters at Longjiang town Foshan city. They deal exclusively with imported furniture from China for home, office, and industrial requirements. In addition to this, it is also famous for its ceramic, sanitary products, décor, and household products.
Give them the required specifications, style, and preferences of the products, and they will ensure that you find them in the extensive furniture markets of China.
With Riwick, customers get to access the big box stores, large showrooms, and factories from where the products are sourced. This enables you to compare rates and get the best quotes directly from the suppliers.
Apart from this, Riwick also offers pick-up, quality inspections, billing, labeling, translations, etc.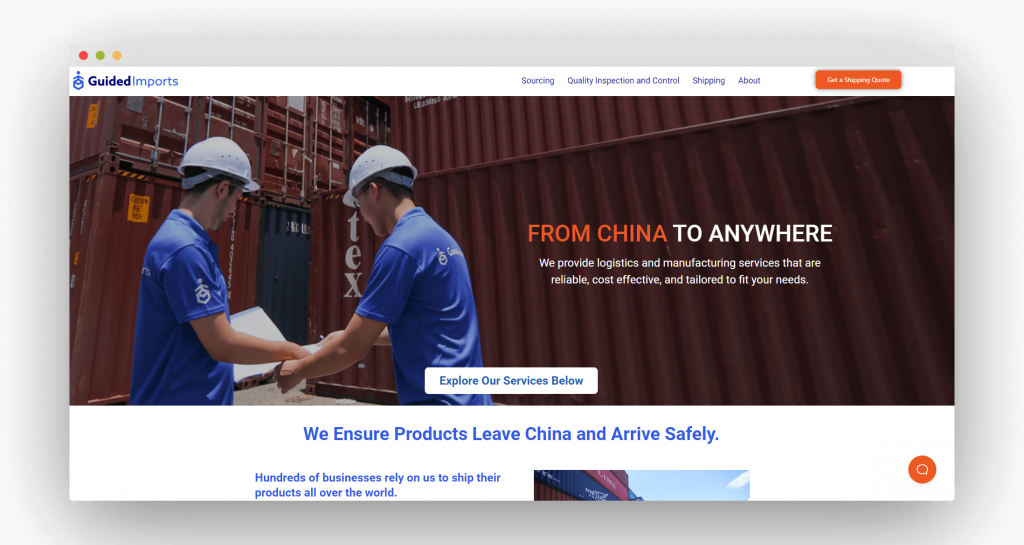 Guided imports are one of the leading sourcing agents in the country. It provides comprehensive services and solutions regarding trade. From product building and development to import of products for e-commerce, guided imports do it all.
This company enables customers to shop for products while taking on the management tasks all to themselves. This allows you to plan, finance, and purchase seamlessly without shelling out a lot of money.
This company fills the gaps by providing additional services that give access to the benefits of overseas production.
The services provided by guided imports include product sourcing and development, custom broker, international banking facilities, product purchasing agent, specializing in product quality management and delivery, sample consolidation, and validation.
The services also extend to product photography and FBA preparation. Guided imports are the ideal go-to sourcing agent if you are looking to set up an ecommerce business. They provide an all-in-one solution for all product sourcing issues.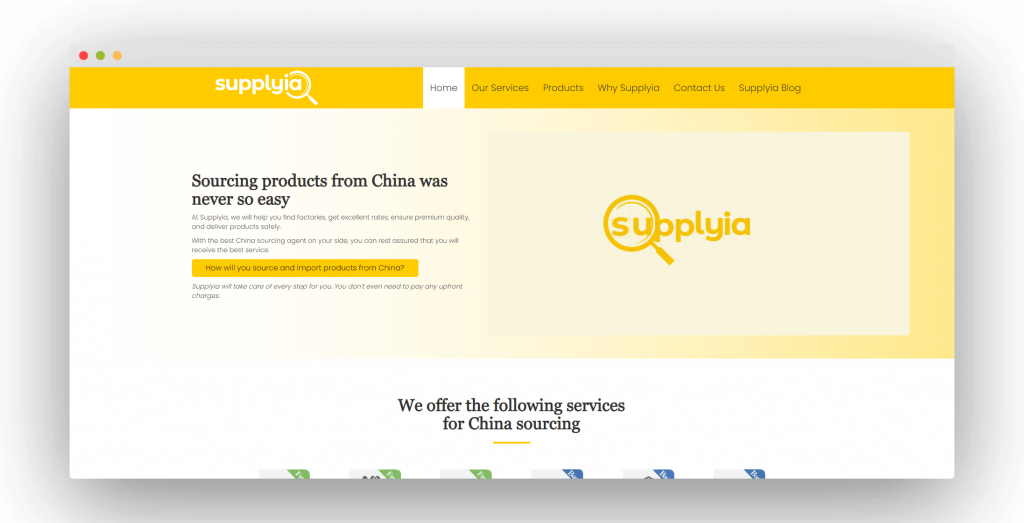 Supplyia is focused on assisting small businesses that find it difficult to reach out to suppliers in China and source and import products.
The services are provided at a reasonable cost, and Supplyia has the required experience and expertise to handle all kinds of imported related risks ever since its establishment in 2013.
This company goes out of its way in ensuring customers enjoy a risk-free importing experience of Chinese products while taking care of the inventories. This enables businesses and customers to focus on other core aspects that promote growth and expansion.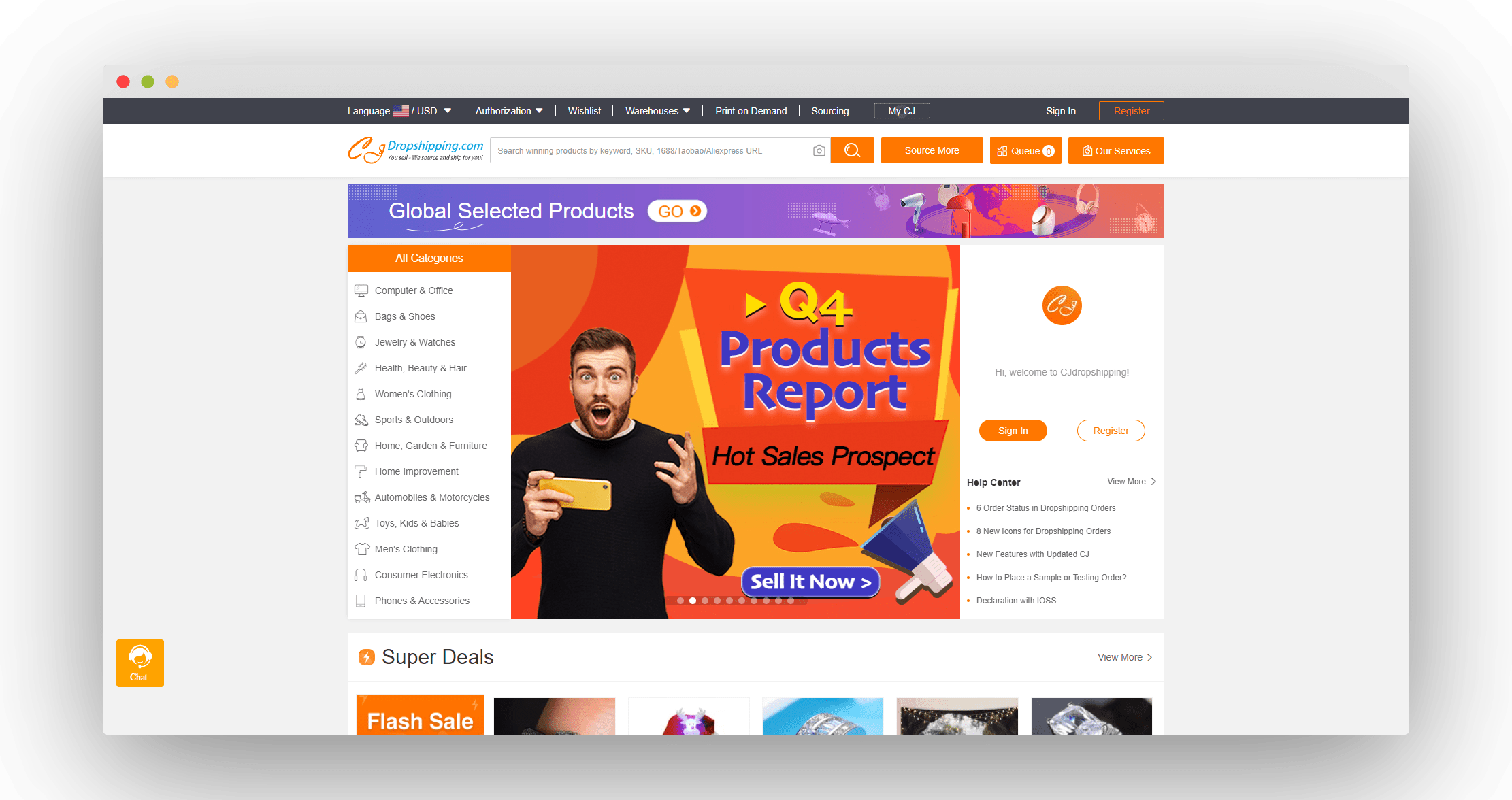 CJDropshipping is one of China's reliable dropshipping sourcing and fulfillment agents. They definitely live up to their tagline "You sell – We source and ship for you!".
Their platform alone is easy to navigate and very functional. They have a Chrome extension that allows you to source products from other platforms. You will also enjoy the following services:
Product reviews importing
Automatic order syncing
Inventory monitoring
Automatic invoicing, and a lot more.
The fact that CJDropshipping owns warehouses worldwide gives their users an advantage to do fast shipping dropshipping.
They also offer a lot of shipping options including the one that CJDropshipping itself has founded – the CJPacket.
Not only that.
CJDropshipping has a lot Pro services to offer for users such as:
Winning products recommendations
Photo and video shooting
Dropshipping trainings
24/7 customer support, etc.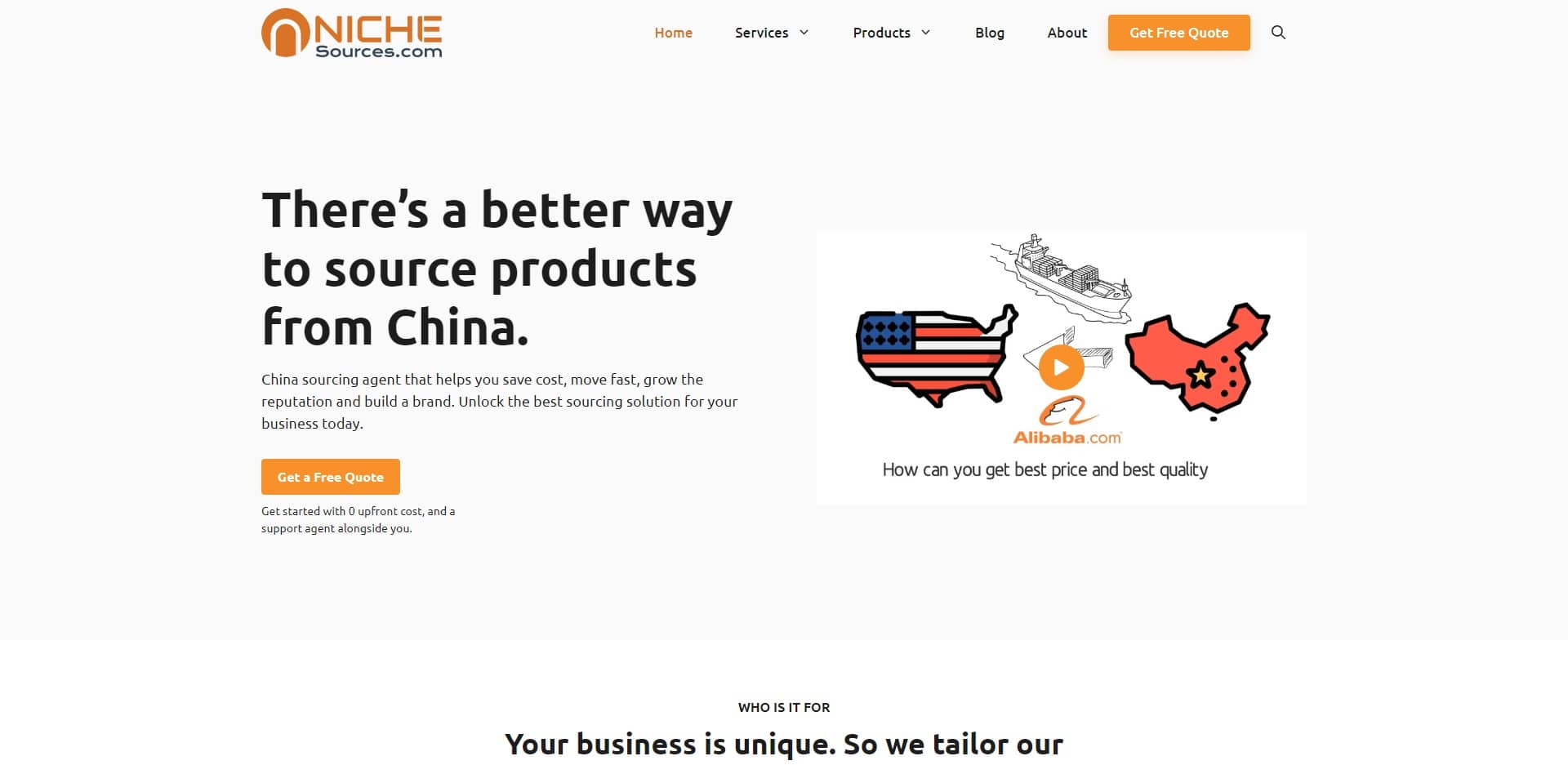 NicheSources, located in Yiwu China, specializes in product sourcing and supply chain management.
NicheSources provides e-commerce business owners and small importers with professional one-stop sourcing services, including free sourcing, private labeling, sample confirmation, quality inspection, photography, custom packaging, and arranging shipment to Amazon FBA or third-party warehouses.

If you are looking for an easier solution to sourcing and shipping from China with on-time delivery, NicheSources can be your best partner and sourcing agent in China.
With NicheSources's rich resources in various industries, you can expect your goods with excellent quality at an ideal price. To get started, send them an inquiry and you'll receive a best quote shortly.
FAQs about Sourcing Agent
What Is a Sourcing Agent?
Sourcing agents aid individuals, companies, and businesses in finding sources for products at reasonable rates. The products are sourced wholesale and made available to customers.
This enables companies to avoid the costs of production. A good sourcing agent will have access to well-established contacts from carrying on business over the years.
Sourcing agent companies have an excellent business sense and work towards a win-win situation for both the company and the customers while exhibiting good coordinating skills.
China Sourcing agent companies ensure that you get the best prices for your product orders.
Their connections with product manufacturers and suppliers enable you to get special discounts on deals.
Sourcing agents not only save money for the company but also prove to be valuable in the long run.
Why You Need a Sourcing Agent in China?
Startup companies, business enterprises, entrepreneurs, and wholesale companies looking to source products from China need the assistance of such sourcing agents.
It is a requirement because customers and clients from other countries do not know about the Chinese market and how to get the goods they are looking for.
This is where Chinese sourcing agents can come to your rescue as they handle every aspect of product Sourcing from China.
How Much Do China Sourcing Agents Charge?
Well, many factors define the rates or charges. Some agents charge fixed fees while others work on a commission basis. At the same time, there are companies that source products free of charge, such as NicheDropshipping.
What Types of Products Can You Source from China with the Assistance of A Sourcing Agent?
Some of the most common products that are in demand across the world can be sourced from China. This includes furniture, toys, hardware, home products, decor, garden items, tools, kitchenware, jewelry, apparel, etc.
The area of specialization of these China Sourcing agent companies can be found by visiting their websites and contacting customer support.
What Are the Services that A Chinese Sourcing Agent Is Capable of Delivering?
Access to Product Manufacturers
Getting in touch with an actual manufacturer can be overwhelming in a large country like China. It is almost difficult when you are not a native Chinese citizen, yet require the products for your business.
A Chinese sourcing agent has well-established contacts with manufacturers and suppliers across various cities and parts of China.
Product Production and Management
Sourcing agents in China are familiar with the handling of production of products. With them, you can be rest assured that they can efficiently handle and manage the production.
Chinese agents can visit the factory where the Goods are produced and check for quality and the process used to manufacture products.
As these agents know the native language and can communicate better with the product production company and manufacturers based in China, the outcomes will be seamless.
Quality Checks
Quality is of prime importance when purchasing products from China. Chinese sourcing agent companies can inspect the goods in the factory and do regular checks for quality from the time it is manufactured up to delivery to the customer.
Every single product is thoroughly checked, and they are responsible for handling issues concerning it.
Shipment of Products
Once the products are ready to be shipped, the Chinese sourcing agent will provide you with updates as to the status. They will also tap into their extensive contacts for the right freight forwarder that ensures the product reaches the customers safely.
Chinese sourcing agent companies handle the delivery of products to customers, enabling you to set the shipment schedule and delivery route, whether by sea, air, or railway.
How to Find the Right Chinese Sourcing Agent?
Without the right Chinese sourcing agent, the entire process of Sourcing products from China will be a disaster and prove to be expensive. Here are some of the tips to keep in mind when finding the right Chinese sourcing agent:
Check Details of the Agent
Every Chinese sourcing agent or company has its own website. This is vital for running e-commerce and online businesses. Browse through the agent's website, services provided, design, and the company.
Read through the information on the website. Perfection in quality content to images, blogs, articles, and designing is an indication of expertise.
Communicate with the Agent
Reach out and communicate with the agent directly through their website and get into a video conferencing chat. This is a good way to get to know them better, leaving you confident and satisfied that they will manage the product sourcing for you.
Begin with Small Orders
First, to test a Chinese sourcing agent, begin with small orders and check if they can deliver them on time while ensuring quality. Check for professionalism, dedication to the order, regular updates on the status of the products.
Conclusion
Now that you have the list of the best China sourcing agent companies, sourcing products and importing them from China is easy. If you want to minimize product costs and expand your business by gaining access to a wide range of products in Chinese markets, we are only a message away.