Dropshipping is a great business model to set foot in the world of entrepreneurship.
It can even help you replace your full-time income, but only if you do it right.
Unfortunately, a common mistake beginners often make is hopping into dropshipping unprepared.
Just like any other venture, launching a successful dropshipping business also requires immense knowledge and effort.
If you're eager to learn and ready to put in the hard work, then you're at the right place.
In this article, we will comprehensively cover how to start dropshipping, its success rate, profit potential, and more!
So without further ado, let's dive straight into it!
What Is Dropshipping?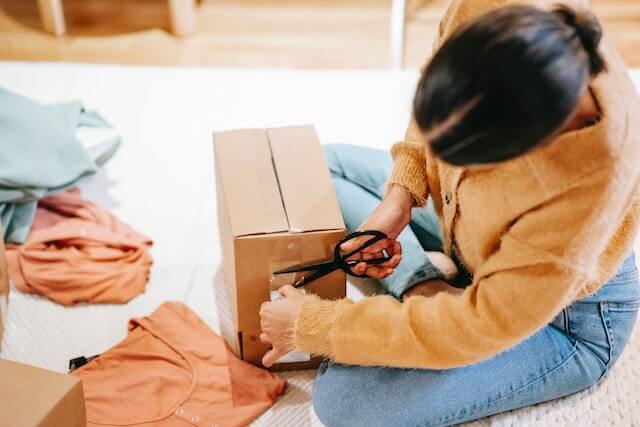 Dropshipping is an order fulfillment method that allows eCommerce stores to outsource the core operations of their business.
All the orders are sourced, packaged, and fulfilled directly by a third-party supplier – who may also be the manufacturer.
Simply put, dropshipping business owners work as an intermediary between the supplier and the customers.
How Does the Dropshipping Business Model Work?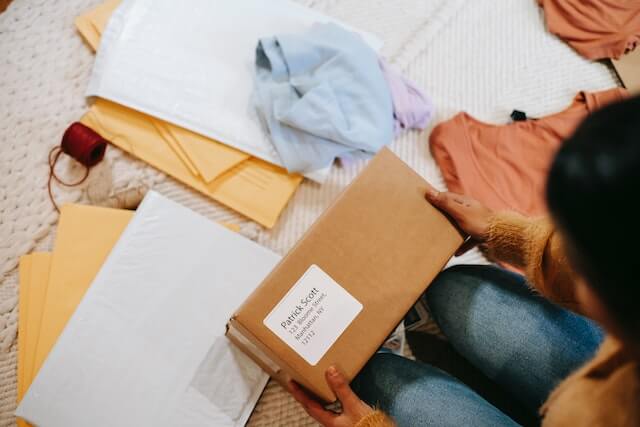 A dropshipping store works just like a regular eCommerce store.
First, you choose a product, then search for a supplier for the said product.
After that, all you need to do is set up an online storefront and generate sales.
Once you start receiving orders, forward the order information to your supplier, who will take care of the rest.
To make a profit, you will set the prices of the products higher than the sourcing price.
Want to learn more about how dropshipping pricing works? Check out our dropshipping profit margin guide.
Is Dropshipping Still Profitable in 2022?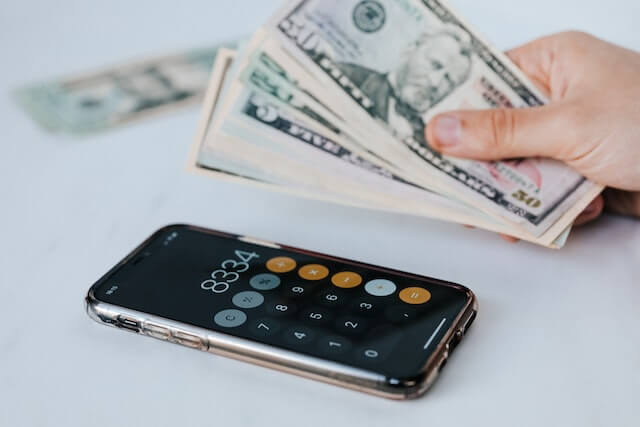 Absolutely! Dropshipping is still profitable in 2022. That's one of the reasons why 27% of all online retailers are now dropshipping.
With that said, don't think of dropshipping as an easy money-making scheme.
The profit you make with dropshipping depends on your experience, product, and the level of effort you're putting into your business.
How Much Do Dropshippers Make on Average?
The amount of profit dropshippers make depends on the type of product and the profit from each sale.
But on average, it could go anywhere from $1,000 to $5,000 per month.
Of course, it could be lesser or even more than that, depending on your experience.
How to Start a Dropshipping Business in 2022?
Starting a dropshipping business sounds easy on paper, but there are numerous factors to consider.
That includes choosing a suitable store type, picking the "perfect" product, finding a supplier, and more!
So to make the process easier, let's go over a step-by-step guide on how you can start a dropshipping business.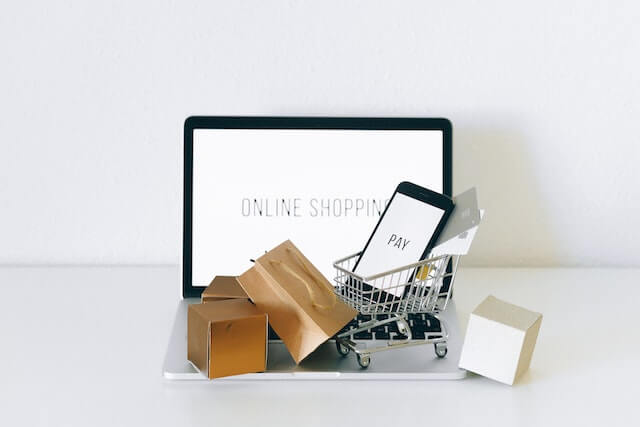 Step 1: Decide Between a Niche, General, or One Product Store
Your store type will set the trajectory of your online business and how you want your marketing efforts to look.
This is an important step to consider before you launch a dropshipping store.
When deciding the type of store you want to launch, there are three options to choose from:
General store
Niche store
One product store
This section will mainly focus on discussing the pros and cons of each listed option and also how to pick the right niche.
The Difference Between a General and Niche Store
Have you ever heard the saying "Jack of all trades, master of none"?
Well, that pretty much sums up a general store. In a general store, you sell basically anything you find.
On the other hand, in a niche store, as the name suggests, you sell products belonging to a particular category or a niche.
But then you might wonder, isn't a general store a better choice because there are no product restrictions?
Well, not exactly.
A niche store allows you to build a brand, making your store more credible.
While a general store lets you experiment with different products, which is more suitable for beginners.
In short, whether to go for a niche store or a general store depends on your goals and experience.
What Is a One Product Store?
A one product store is basically just another version of a niche store in which you focus only on a single product.
It's like filtering out the cream of the crop. Launching a one-product store allows you to devise a more focused marketing approach.
All your efforts would go towards that single product and building yourself as an authority in it.
Picking the Right Dropshipping Niche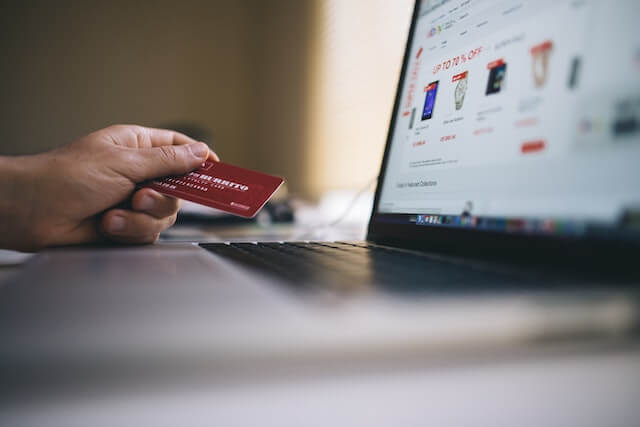 "How to pick the right dropshipping niche?" That is one of the most commonly asked questions among beginners.
And well, the answer to that is subjective because there's no "perfect" niche that works for everyone.
Finding the right niche is more about experimentation and studying the growing trends.
In addition, it also depends on the marketing strategy.
Just because one business is racking up huge figures in a niche doesn't mean another would as well.
If it was that easy, then everyone would be making huge bucks through dropshipping. That's the reason we've extensively covered this topic.
So if you're struggling to pick a niche, then we suggest going through the articles below:
Hopefully, you'll find inspiration in these examples for which niche or product you want to build your business around.
Dropshipping Niche You Should Avoid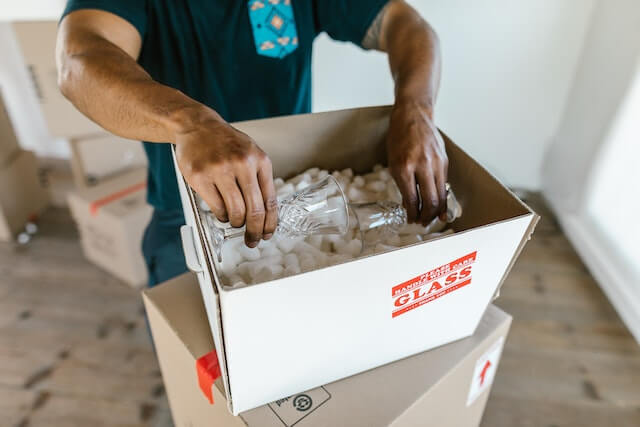 Finding a niche would become much easier if you can narrow down your options.
And you can start doing that by avoiding niches that are too saturated.
We know, some people believe that there's nothing too saturated in online retail.
If you're good at marketing, then you can earn plenty of money even just by selling canned air.
But that's only because you know how to penetrate the market – a quality that beginners lack.
That's why the general rule is to avoid niches that are either difficult to market or far too common.
Step 2: Do Product Research
In the previous section, we discussed choosing a niche in detail.
But how can you further narrow down your options to a single product?
Well, there are multiple ways to do that, including social media and product research tools.
Let's go over each method for product research in more detail.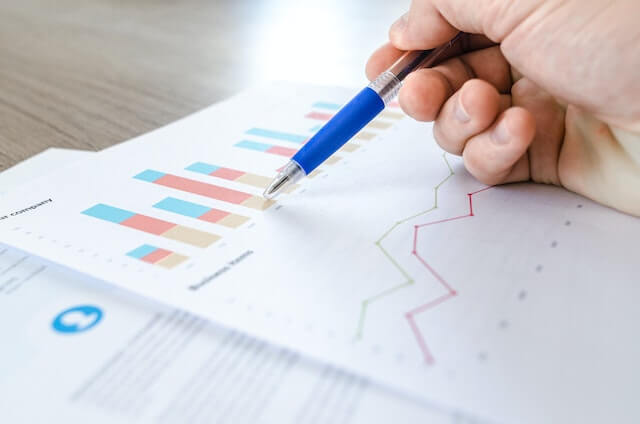 The Simplest Way to Find Dropshipping Products
One of the easiest ways to search for products is by hopping on to sites like AliExpress.
AliExpress is a great choice for product research because most sellers on the site do not invest in marketing.
Add that up to the fact that over 100 million products are available on the marketplace.
The chances that you'll find a product on the platform that few people have seen or heard of before is quite high.
But of course, it requires extensive research and quite a bit of trial and error.
AliExpress is just one of the many strategies to search for products.
If you want to explore more options with an in-depth explanation then check out our articles below:
Did you know that it's also possible to find dropshipping products through social media?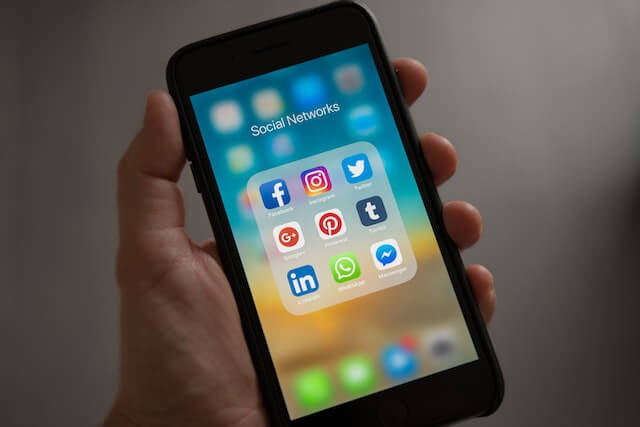 Sure, it may take a bit more work, but there's a higher chance of finding a winning product.
That's because you're directly getting inspiration from the consumers.
The easiest way to look for products on social media is by searching hashtags like #amazonfinds or #aliexpressfinds.
You can also follow eCommerce pages and join different groups to conduct surveys.
Taking the Help of Product Research Tools
Plenty of product research tools have emerged nowadays that make product hunting much easier.
They compile detailed insights and data on consumer preferences to list potentially successful products.
People often don't consider using product research tools because most of them charge a fee.
But the right tool is worth every penny as it can save you a ton of time.
That's the reason we've reviewed the 12 best dropshipping product research tools that might be worth your money.
The Best and Worst Dropshipping Products
We won't burden you with the staggering task of product research alone.
To make your search easier, we've written multiple articles on the best dropshipping products:
All the products we've listed in these articles are based on the data collected through the current and previous trends.
While none of these products are guaranteed to bring success, they can give you some inspiration on what to sell.
Exploring the World of High Ticket Dropshipping
High-ticket dropshipping is becoming popular nowadays. If you're hearing about it for the first time, then in simple words, high ticket dropshipping means selling 'high-value' products.
But what's considered a high-value product?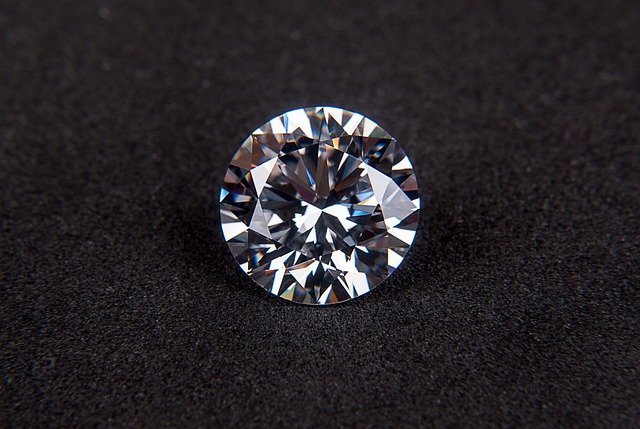 Well, that's a debatable topic, but from a dropshipping perspective, we believe items that cross the $200 mark can be called high-ticket products.
How is it different from selling low-ticket products?
Well, high-value products offer the potential to bring heavy profit, even if you can't get a high volume of sales.
If that sounds confusing, then think of it in a way that 20% of $200 is $40, while 20% of $20 is only $4.
You can sell a single high-ticket product and make as much as you would by selling 10 low-ticket products.
So if high ticket dropshipping sounds lucrative, then check out our list of the best high ticket products:
Step 3: Find the Right Dropshipping Suppliers
Finding a trustworthy supplier is the most important part of launching a dropshipping store.
The biggest mistake people make while searching for a supplier is prioritizing the product's price.
And while the price is important, it shouldn't be your only priority.
So in this section, we'll explore how you can find the right dropshipping suppliers.
Search for Suppliers on AliExpress
Once again, if you're looking for a supplier, then there's no better place than AliExpress.
Most suppliers on AliExpress do not have a MOQ and are open to custom invoicing.
So if you're taking this route, just filter AliExpress suppliers based on ratings, customer reviews, and shipping times.
Once you've made a list, evaluate which supplier is offering the best price while excelling in all 3 of the factors we just mentioned.
Browse Online Reviews
You don't necessarily have to use AliExpress to find a supplier. Online search engines can also help you secure plenty of leads.
Just search the query 'product name + dropshipping suppliers' and you'll see pages full of options.
But the biggest problem is how to know if a supplier is trustable.
Well, that's where online reviews come in. We've also listed and reviewed different suppliers to help you make the decision.
Reach Out to Wholesalers
Dropshippers cannot usually work with manufacturers because most of them only deal in bulk orders.
So if you're looking for cheaper products, then try working with wholesale suppliers instead.
Most wholesale suppliers allow dropshipping and are also open to negotiating the MOQ.
Step 4: Build an Online Store
Once you've found a supplier, now all there's left is to build an online store.
Now, you might be thinking that "hey, can't I just follow an online tutorial for that?"
Unfortunately, it isn't that easy.
There are plenty of factors to consider when building an online store and this section will cover those in detail.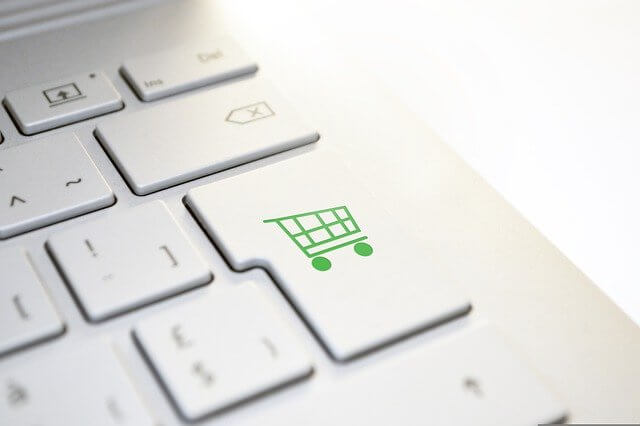 The Checklist for Launching a Dropshipping Store
There are multiple aspects to keep in mind before launching a dropshipping store.
That includes creating a logo, picking a domain name, purchasing hosting, choosing a theme, and more. 
Some of these steps may become easier depending on the store builder you choose.
For example, if you opt for Shopify, you don't have to purchase the hosting.
And these are just some of the more technical details you must sort out.
After that, you have to focus more on the business side of things like drafting a shipping policy and creating a return policy, and more.
If remembering all of this feels like a hassle, then you can follow our dropshipping store checklist to ensure you don't miss anything.
What Should I Choose Between Shopify and WooCommerce?
Shopify and WooCommerce are two of the most widely used eCommerce platforms.
And people commonly ask which is the better choice? Well, the answer to that depends on your individual needs.
Both platforms come with their pros and cons, along with unique features.
So, if you want a more detailed comparison of these platforms, check out our Shopify vs. WooCommerce article.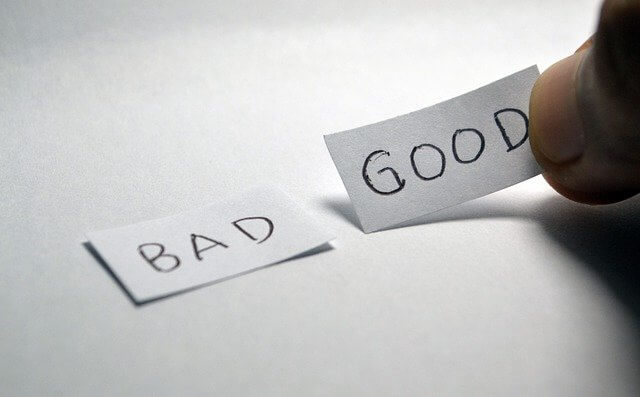 The Best Shopify Alternatives
WooCommerce isn't the only platform that Shopify gets compared to.
So you can also check out how Shopify fares against other popular store builders and marketplaces:
Overall, there are plenty of eCommerce platforms nowadays.
You don't have to use Shopify if you don't like its pricing structure or if it lacks your desired features.
Is Buying a Dropshipping Store Worth It?
Building a dropshipping store from scratch can be time-consuming, especially if you aren't tech-savvy.
If you want to skip this phase altogether then you can buy existing dropshipping stores or get one made on demand.
Whether buying a store is worth it or not depends on your experience.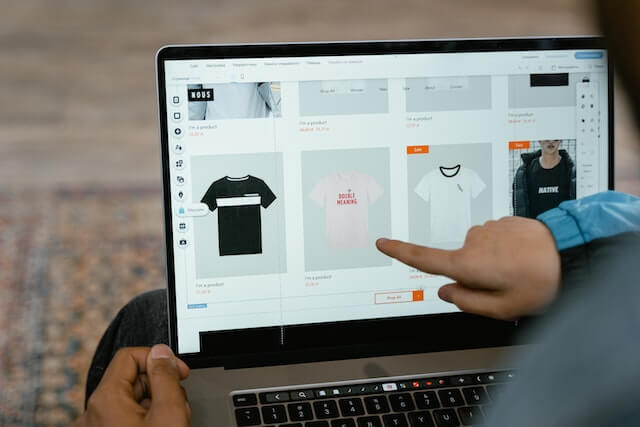 Paying a huge sum to buy a successful dropshipping store only to run it into the ground isn't really wise.
We only recommend experts to buy high-revenue eCommerce stores.
As a beginner, you should stick to newly made turnkey eCommerce stores.
Take Inspiration from Your Competitors
Competitor research is an essential part of launching a dropshipping store.
You don't have to copy-paste what they're doing, but getting inspiration from their store can get your creative juices flowing.
Aside from going through their site design, try studying what the top dropshipping stores are doing differently to attract customers.
Step 5: Market Your Dropshipping Store
Marketing is the most important part of running an online business, and unfortunately, one that most entrepreneurs fail at.
Nowadays, there are multiple methods to market an eCommerce business.
But keep in mind that there's no surefire way of getting conversions.
Effective marketing also involves plenty of trial and error before you find a truly effective strategy.
This section will be all about exploring different techniques and strategies to market your dropshipping store.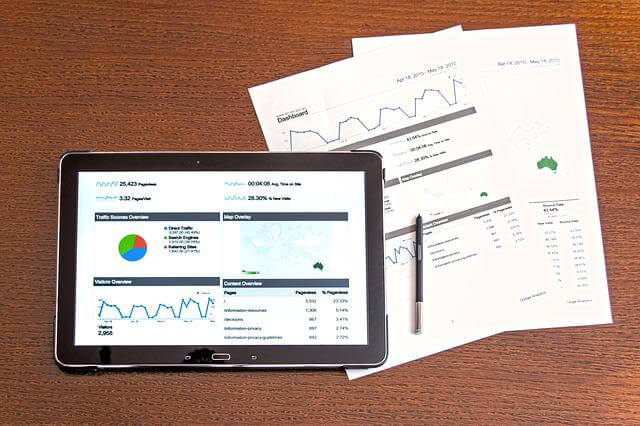 Create Engaging Dropshipping Videos
According to data revealed by the HubSpot survey, videos are the most consumed form of content.
So it's a no-brainer that incorporating videos into your marketing funnel can be a great way to capture the attention of the audience.
Even if a video ad doesn't increase conversions, it will at least increase the traffic, which in turn, will improve your SEO rankings.
Run Paid Ad Campaigns
Every other online business is running paid ad campaigns nowadays. It's unarguably one of the fastest ways to grow a new business – but only if done right.
The most important thing while running ad campaigns is to know your target audience. Otherwise, you'll only get irrelevant traffic and little to no conversions.
We know, you're probably thinking that isn't that great because high traffic can improve your SEO rankings.
Well, it isn't bad – given that you have a huge marketing budget. That's because paid ad campaigns are costly.
It's easy to exhaust all your marketing funds if you don't wisely allocate and plan your budget. So before running ad campaigns, make sure to know your target audience to increase the chances of conversions.
And if you aren't sure which paid ad campaigns to run then you can explore different options by reading these articles:
Social media is one of the most powerful marketing tools.
It enables you to engage with your audience and collect real-time feedback.
Beginners often find social media marketing overwhelming because they're all over the place.
But what if we told you that you don't have to instantly jump on every social media platform?
Instead, focus on the most popular platform with your target audience.
For example, if you're targeting Gen Zers, then TikTok marketing is a great idea.
Alternatively, you can also use other social media platforms like Instagram and grow your business with the help of influencer marketing.
It might even bring better results than ad campaigns, especially if you can find a good influencer.
The key is to find an influence in your niche so that you can get relevant traffic.
Put Free-Traffic Sources to Use
It's actually possible to market your dropshipping business without Facebook ads or other paid marketing strategies.
One of the most popular methods is through blogs and SEO.
You can strategically place keywords throughout the content to improve the search engine rankings of your site.
A few other ways include opening a YouTube channel and interacting with users on forums like Quora and Reddit.
Although the results may not be as fast, it can still bring some free traffic with zero investment.
Step 6: Run Your Dropshipping Business
All the basics of starting a dropshipping business are now covered, so it's time to move on to the more advanced things.
In this section, we'll talk about import duties and taxes, logistics, refunds, and more.
We know, it sounds boring, however, it's just as important as any other steps if you want to succeed in eCommerce.
Learn about Import Duties and Taxes
It's crucial to learn about the import duties and tax laws of the country you're planning to operate in.
While the customs fees are paid by the customers, notifying your buyers about the charges in advance can leave a good impression.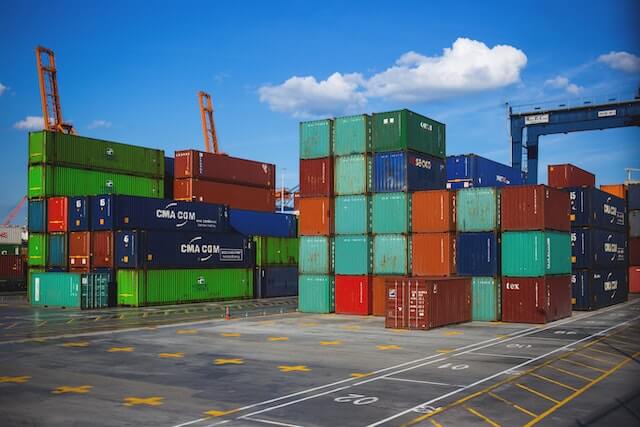 Fortunately, the import duty from China to the USA is exempted until the $800 isn't passed, which is also known as the de minimis value.
At least that's how things work until the Import Security and Fairness Act bill isn't passed.
Familiarize Yourself with the Logistics
The biggest advantage of dropshipping is that you don't have to worry about order fulfillment. However, that doesn't mean you should be completely unaware of it either.
You need to know which courier service your supplier is handing the package to and whether they offer tracking information. Most reliable courier services provide a tracking number.
The tracking number is assigned to a package that provides information on the whereabouts of the product.
Dealing with Stock Issues
Dropshipping isn't as risky as other eCommerce business models, but it does come with its fair share of complications. One of the most common problems dropshippers face is when their supplier runs out of stock.
This can completely halt your business operations and leave you with no choice but to cancel orders, leading to negative feedback.
The most obvious solution is to quickly find a backup supplier.
But this may be difficult at a moment's notice. That's why you can find other tips on how to deal with stock issues in dropshipping in our article.
Handling Refunds and Returns
As a dropshipper, getting a refund and return requests at some point is inevitable.
It could be due to a shipping problem, product quality, or even a human error by your supplier.
Every reputable eCommerce store has refund and return policies to deal with such issues.
But the tricky part is, as a dropshipper, how can you accept these requests when you didn't fulfill the order to begin with?
Well, one way is to work in close consultation with your supplier and ask about their refund and return policies beforehand.
Otherwise, you can also cover the loss from your pocket, but it isn't a practical approach, especially if the refund requests are frequent.
Choose a Suitable Shipping Method
Some suppliers allow dropshippers to choose the shipping method.
This is especially the case if you're working with a supplier from AliExpress.
So which shipping method should you choose? Well, for light packages, ePacket is a great choice.
But nowadays, other logistic companies like Yanwen and YunExpress have also stepped up so it's worth checking those out as well.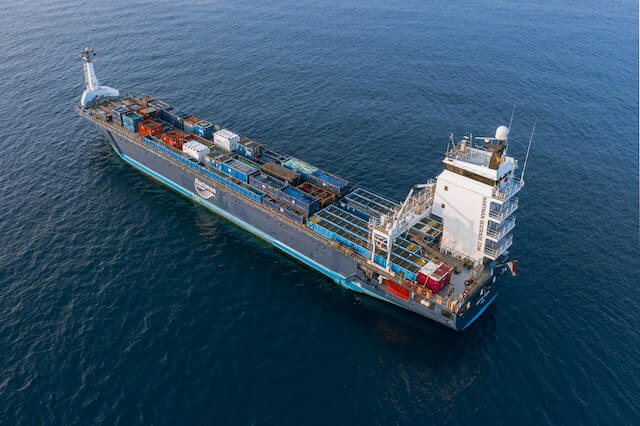 Overall, regardless of the shipping method you choose, make sure that the products are delivered to your customers in the committed time frame.
Prepare for the Chinese New Year
If you're working with a Chinese supplier (which most dropshippers are), you need to prepare for holiday seasons like the Chinese New Year.
You might be wondering how that can affect your dropshipping business.
Well, the thing is, during the Chinese New Year, businesses close for a minimum of one week.
And that could lead to order delays, especially if you don't prepare for it beforehand.
One way to avoid that is by working with suppliers with fulfillment centers in the U.S or EU.
You can source products in advance to these centers to avoid all the chaos.
Leverage the Holiday Seasons
As an eCommerce store owner, it's important to understand that you won't get a high volume of orders every day.
That's why you need to make the most out of the holiday season which is also known as the fourth quarter of the year.
Plenty of key events like Halloween, Thanksgiving, Black Friday, and Christmas fall into quarter four.
So you need to prepare in advance and ensure that your supplier can meet the high product demand while minimizing shipping delays.
Improve Your Customer Support
Providing efficient customer service can be challenging for dropshippers. The reason for that is their lack of control over the business.
So how to deal with and respond to customer queries and complaints? There are multiple steps you could follow to improve your customer service.
A few of them include providing a detailed description of the product, adding a Q&A section, and staying in close contact with your supplier.
Step 7: Scale Your Dropshipping Business
If you want to make a full-time income from your dropshipping business then you need to strive for constant growth.
The moment you get comfortable, you allow your competitors to steal your customers.
That's why this section will cover how you can scale your dropshipping business.
Make Efforts to Increase Your Sales
Running a successful eCommerce store requires innovation.
You have to continuously look for improvements you can make in your product and the overall customer experience.
Due to the growing competition, maintaining and growing your sales in dropshipping is a concerted effort.
From improving the layout of your website to cross-selling and offering discounts, there are plenty of ways to increase your sales.
If you want to explore methods to scale your business in more detail then be sure to read the following articles:
Focus on Automation
Automation is a great way to streamline your dropshipping business.
Automation in dropshipping means connecting your dropshipping store with software that automatically forwards order information to your supplier.
This can save you a ton of time and manual labor, especially if you're getting a high volume of orders each day.
Move Towards Private Labeling
If you want your dropshipping store to grow, then at some point, you must move towards private labeling.
Private labeling gives you more control over your business and allows you to build a brand.
The biggest advantage of private labeling, however, is the increased profit margin.
That's because most people are willing to pay a higher price for branded products.
Want to learn more about how to private label and which products are worth investing in? Check out the articles below:
Involve Professional Dropshipping Agents
Most eCommerce businesses often underestimate the impact a professional dropshipping agent can make.
Whether it's searching for a supplier or inspecting product quality, a dropshipping agent can help you with every aspect of your business.
Overall, hiring a dropshipping agent can be a great way to grow your business and also to save time to focus on other ventures.
FAQs about Starting a Dropshipping Store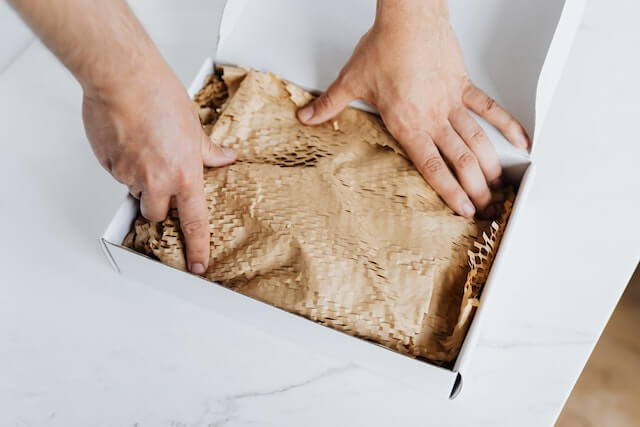 Is It Possible to Start Dropshipping for Free?
Yes, it's possible to start dropshipping for free, but it requires enormous effort and dedication.
You can start by building a store on a free platform like WooCommerce, and choosing a free theme.
But bear in mind, generating traffic will be a nightmare because you will not invest in paid marketing.
Can You Do Dropshipping without a Website?
It's possible to dropship without a website using social media channels like Instagram, Facebook, and TikTok. These platforms also offer great marketing potential.
How Much Do Beginner Dropshippers Make?
The truth is, there are no set figures for how much beginner dropshippers make. It all depends on your product, marketing strategy, and profit percentage.
What Is the Success Rate of Dropshipping?
There are no set figures to determine the success rate of dropshipping. However, it's estimated that only 10% of dropshipping stores succeed in their first year of operation.
But like we said, this isn't a rule or an official figure, so don't let that discourage you from trying!
Final Thoughts
A growing number of entrepreneurs are showing interest in dropshipping nowadays. It's a low-cost and low-risk business model and, if done right, a great way to attain financial freedom.
Hopefully, this guide was enough to help you build a solid foundation to crave a pathway toward starting a successful dropshipping store.
So if you have sorted out the basics and are ready to move product sourcing, then NicheDropshipping can cater to all your requirements under one roof.
All you have to do is give us a call, and our agents will promptly guide you!