Google Ads and Facebook Ads are leading advertising solutions due to the huge audiences they command. They each provide unique dropshipping ad approaches and can have high conversion rates if used appropriately.
Nevertheless, choosing between these two options requires discernment and an understanding of how they each work. As such, in this discussion, we compare Google Ads vs Facebook Ads for dropshipping to help you identify the right solution.
Ready? Let's begin.
Google Ads and Facebook Ads at a Glance
Google is the world's most visited search engine. Users run an average of over 5 billion searches on it in a day. This provides a perfect opportunity to present them with ads that align with their interests.
Subsequently, the company launched Google Adsense in 2003 which later morphed into today's Google Ads. The latter is more optimized for current internet user trends and modern e-commerce concepts like dropshipping.
Facebook, on the other hand, is a social media platform with about 2.85 billion active accounts. However, aside from its mammoth following, its social aspect and the details users share make it easy to achieve targeted advertising through Facebook Ads.
Facebook Ads was launched in 2007. At the time, it only offered advertising on Facebook. Nevertheless, since Facebook acquired Instagram, you can now run ads across both platforms.
Now that introductions are out of the way, let's have a more in-depth look at Google Ads and Facebook Ads.
Google Ads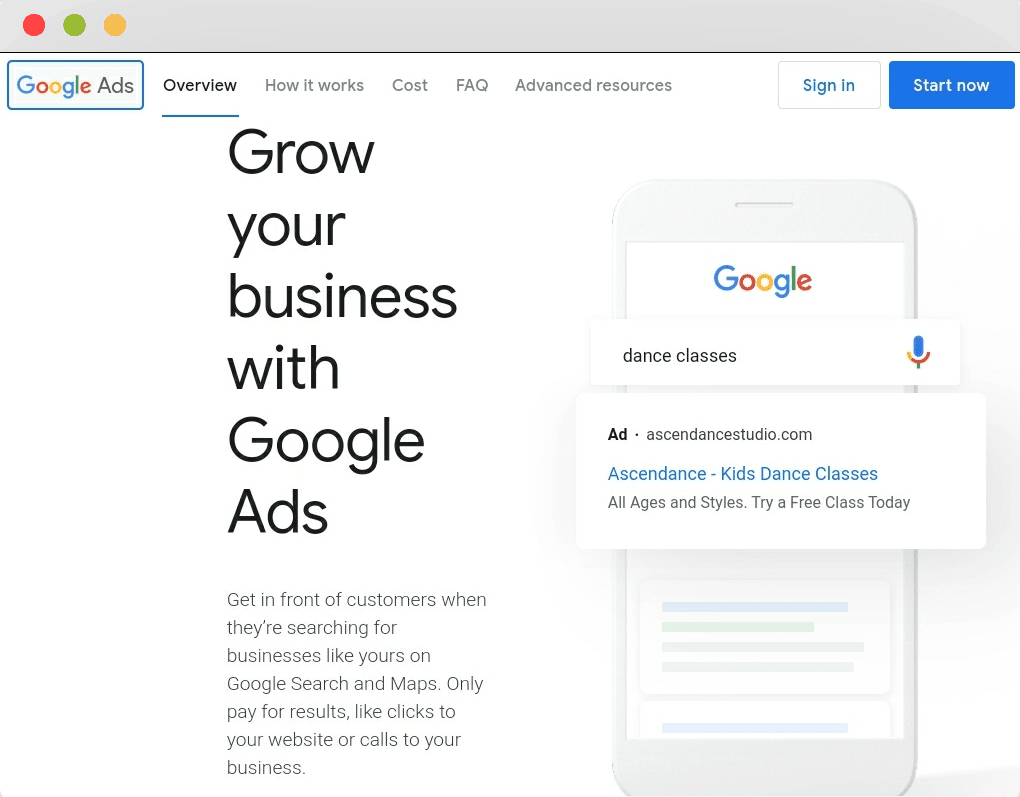 Google Ads offers different types of advertisement options on a Pay Per Click basis. This means that you pay for your ads depending on how many times people click on them.
All the different types of Google Ads can be used to promote your dropshipping business. The trick is to choose the right type of Google Ad for the right audience and marketing goal.
The first step, however, would be to set up a Google Ads account then proceed to create an ad campaign and choose your preferred ad. Types of Google Ads include:
Google Search Ads
Google search ads are displayed whenever a user runs a search that is relevant to the products in your dropshipping store. They appear at the top, middle, or the bottom of the page along with the organic search results that Google usually provides.
Take, for example, that a user runs a search for car seats. The search ads may appear as shown below: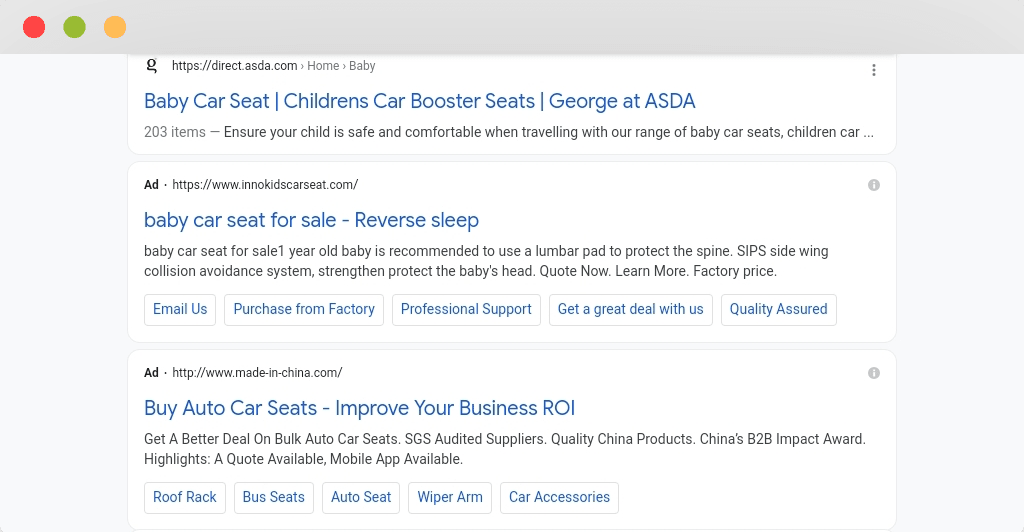 Like with organic search results, the Google ads that are displayed depend on the keywords you successfully bid on. Here is how bidding works.
First, research the right keywords based on your dropshipping niche so that you know which ones you will be bidding for. Look into the keywords used by your competitor too.
As you set up your ad campaign, Google will ask you to state your budget i.e. how much you are willing to pay per click for your selected keywords.
Just like an auction, the better your budget, the higher your Google ad is likely to rank.
However, successful bidding is not just based on how much you can spend. Your ad and your landing page also have to meet Google's quality standards.
In a nutshell, if you want your ads to pop up more frequently when users run searches, ensure that:
You allocate a reasonable budget
Your ad is relevant and does not just use keywords to gain traction
Your website landing page is well done and is related to the content in the ad
Recommended for: drawing potential customers to your online dropshipping store.
Google Shopping Ads
Google shopping ads consist of a picture of an item in your store, its price, your online store's name, and a product rating (sometimes). They appear:
At the top of the search results page when users run searches on Google
When users visit various Google partner websites
On Google display networks like YouTube or Gmail
To set up a shopping ad, you will need to share your store's product data with Google through the Google Merchant Service Center and create an ad campaign.
Google will then use the data to create ads and display them to specific users. Often, these are people who run product searches that relate to the product data from your store.
Shopping ads are particularly beneficial because they:
Offer potential customers more product information upfront I.e a photo, price details, and where to buy
Can display multiple product options that are available in your store for a potential customer to choose from
Recommended for: providing definitive leads to customers who are looking for particular products.
Google Display Network Ads
The Google Display Network (GDN) is a collection of websites, apps, and Google platforms like YouTube where Google ads can be displayed. Google Display Network ads consist of a product photo, a brief product description, and a link to your store.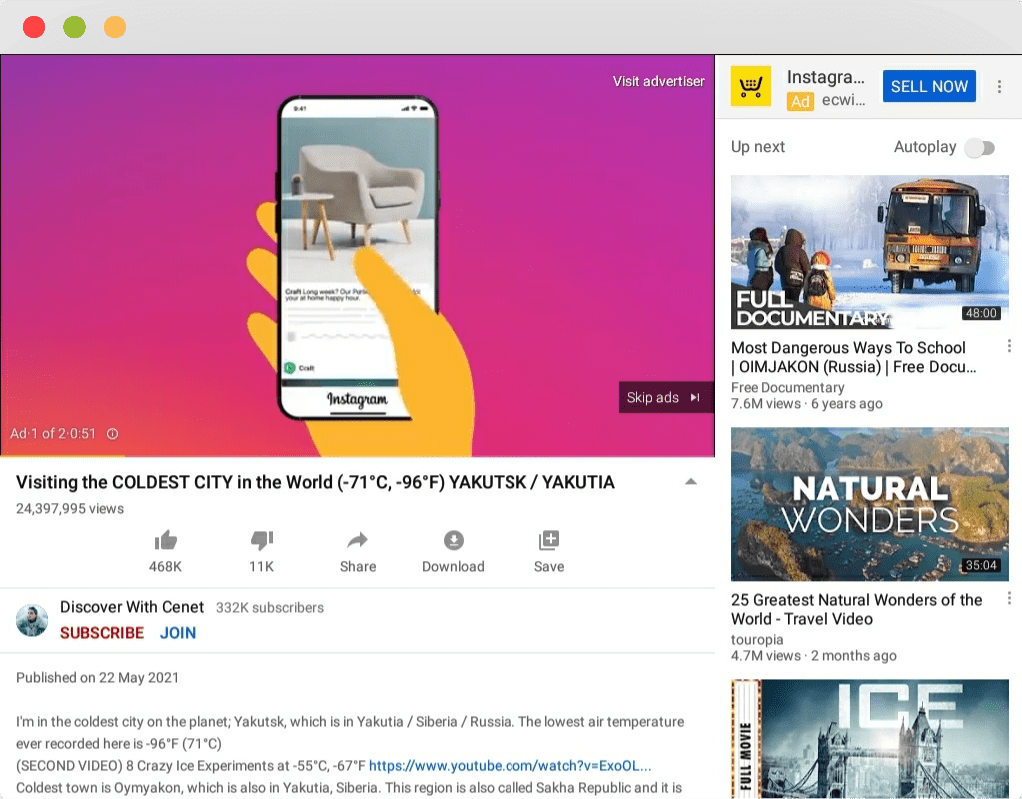 The distinct feature of GDN ads is that they are highly optimized for targeted advertising. During your ad campaign setup process, you can select your preferred target customer demographics such as:
Age range
Gender
Social interests like fashion, beauty, fitness
Life aspects like parenting
Region
Recommended for: targeting potential customers that are not necessarily looking for the products in your store but are likely to be interested in them.
Google Video Ads
If you prefer a more interactive marketing alternative, consider turning to Google video ads. They are displayed on YouTube before, during, or after a customer views their selected video content.
During the ad campaign setup, you get to choose:
Who you would like to see the ad
How much you are willing to pay
Your marketing goal
Once you upload your video, Google will use these parameters to ensure your ad is displayed to the right audience.
Recommended for: targeted advertising for a broad audience of potential customers and remarketing.
Google App Ads
Dropshipping automation helps to ease business-to-business and business-to-customer dropshipping transactions. If you have embraced this and have an app for your business, Google app ads could help you persuade more customers to install it.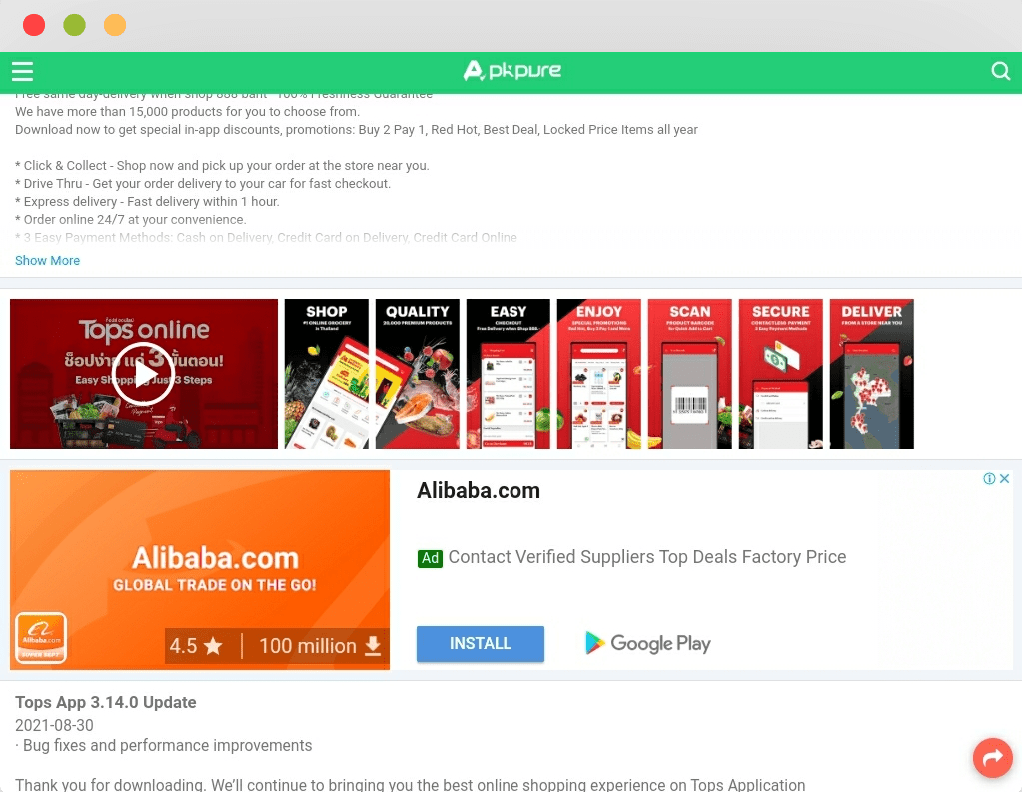 Moreover, Google makes creating app ad campaigns very simple.
Create the basic structure of the campaign. This will include stating your goals, budget, your target audience, and region.
Provide images of your app's display and a brief app description
Once your details are in, the Google Ads algorithm will use them to choose when and where to display your ad. It could take a short while for the algorithm to optimize your ad positioning so be patient.
Recommended for: any dropshipping business that would like to get more customers to sign up for their store app.
Pros of Google Ads
Targeted marketing- Google Ads provisions allow you to target specific customers based on demographics and their interests. This approach can be more cost-effective and more likely to yield higher conversions.
Multiple advertising platforms- the Google Display Network system makes it possible for your ads to be displayed on multiple platforms. This increases your odds of reaching new customers and remarketing to those that know your brand.
Flexible budget options- the Google Ads pay per click and bidding approaches allow you to advertise within your budget. You can also adjust your bids as your business grows.
Automated ads- once you provide your ad campaign details, you can opt to run automated ads. Some ad types like Google shopping ads are also designed to be automatically generated by the Google Ads system.
Cons of Google Ads
It can be tricky for beginners- if you are still learning the ropes on how dropshipping marketing works, all the ad options provided by Google Ads can be overwhelming. Add to that the complexities of bidding and it all gets even harder.
Bidding wars- while you get to choose how much you would like to spend on keywords, it can get quite competitive. In the end, you may simply have to stretch your budget for your ads to get traction.
Google Ads requires consistent effort – you need to keep your keywords up to date and your landing page has to remain well put together and active. If you let up on these factors, your Google ads may not do too well.
Facebook Ads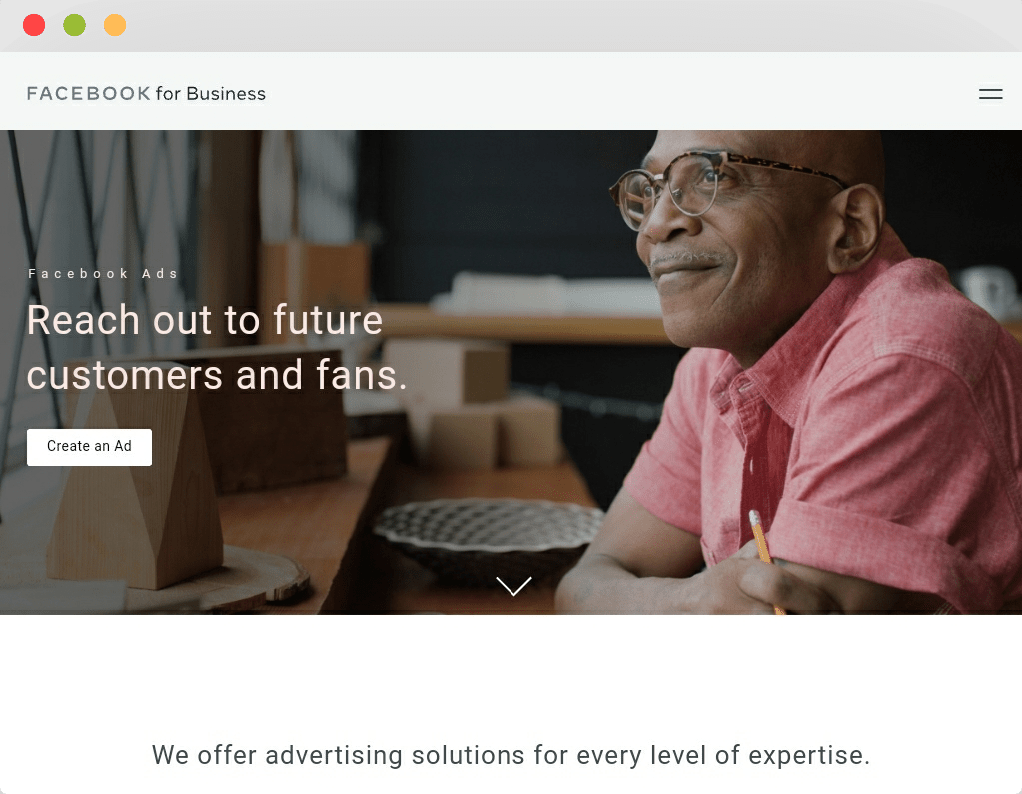 Facebook Ads provides multiple ad styles and bills you based on the number of clicks and impressions that your ads receive.
Clicks are simply the number of people that tap on your ad to learn more. Impressions are the number of times your ad was displayed and seen.
Setting Up to Use Facebook Ads
To begin using Facebook Ads for your dropshipping marketing, you will need to:
Set up a Facebook business account for your dropshipping store
Set up a Facebook Business Manager account
Create a new Facebook ad account on the Business Manager platform
Link your Facebook Business Manager to your store's Facebook business account
Sounds rather exhausting, doesn't it? Luckily, the whole process is very user-friendly. If you follow the prompts, you will be done in no time. Plus, the Facebook Business Manager platform makes it easy to create and manage all your ads from a single point.
Once you are all set up, you can now begin crafting your ad campaign i.e. the general concept of your marketing plan.
Facebook Ads also allows you to set a budget for your campaign and choose the demographic characteristics of your target customers.
With the ad campaign structure in place, it will be time to decide what ad styles you would like to use. Facebook Ads options include:
Single Video Ads
You can use single video ads to demonstrate how a product works or showcase a product's features and design. Facebook Ads also allows you to include a brief text description alongside the video ad.
There are two ways to create dropshipping video ads on Facebook Ads:
Use the tools provided on Facebook Business Manager to create a video.
Upload a video ad on your Facebook business account as a post then boost the post to amplify it to your audience.
Video ads are displayed on users' Facebook feeds as well as on Facebook Messenger and Instagram. Each of these platforms allows different video lengths and it would thus be wise to edit your video accordingly.
Single Image Ads
Single image ads allow only one photo and a brief description. At first glance, that can sound quite limiting. However, you can edit a photo to display:
Different angles of the product you are advertising
Price details
Your dropshipping store's name
Aim for an image that is informative and appealing but not so busy that potential customers get overwhelmed and scroll past it. Any important details that do not fit on the image can be expressed in the text. Try to use cheerful colors in moderation too.
Like video ads, single image ads are also displayed across different platforms. JPG and PNG images are recommended but Facebook Ads accommodates lots of other image format options.
Carousel Ads
Would you like to put on a more detailed product showcase for your customers? Then carousel ads may just be the option to fulfill your wishes. This ad style allows you to upload up to 10 images in one ad and your audience can view them by scrolling through.
Carousel ads are not very different from single image ads. Their only distinction is that they may be more effective if you would like to:
Showcase different items in your store for potential customers to consider
Showcase a single product in different angles or being applied in different ways
Slideshow Ads
Slideshow ads are a lot like a highlight reel. They are made by collating up to 5 photos, caption images, or short videos. You will find all the tools you need to create the slideshow on the Facebook Business Manager platform.
The upside to slideshow ads is that they allow you to display more content and yet they load quite easily even on mobile devices. Their animated motion and the use of a soundtrack could also attract more engagement.
Instant Experience Ads
An instant experience can be a video or an image ad. When a user clicks on the ad, it loads to a full-page ad. The expanded version could display the primary photo/video with a carousel image display at the bottom.
To put it more succinctly, when a potential customer clicks on an instant experience ad, it displays more content. The content that is displayed is, however, entirely your choice.
Facebook Ads optimizes instant experience ads to load super fast regardless of whether users are on a mobile device or a computer.
Collection Ads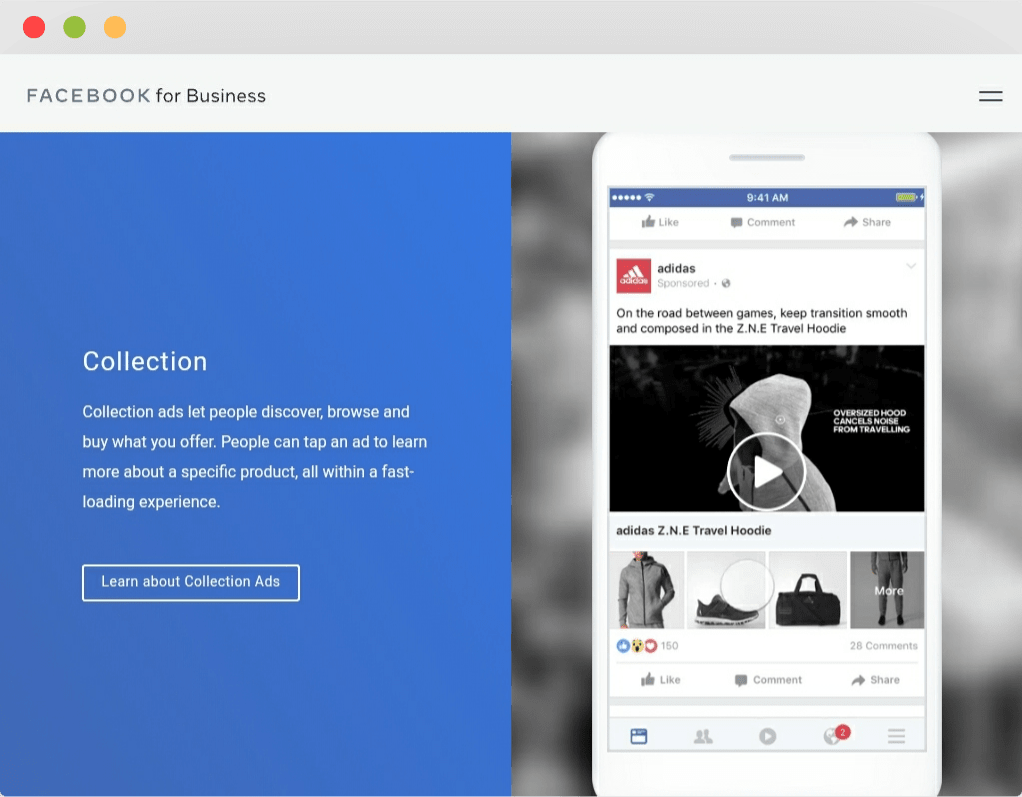 Collection ads display one primary image/video and others below it in a carousel style. When customers click on the images in the carousel the ad expands like an instant experience. They can then view the products in more detail and buy without leaving Facebook.
This type of ad makes it simple for customers to spot an item they are interested in and buy it right there. It is great for boosting conversions because research shows that customers are more likely to see a purchase through if the buying process is straightforward.
Poll Ads
Poll ads are interactive. They allow your audience to vote for different items that you present in your poll based on their preferences. They are ideal for:
Getting to know and interacting with your customers
Generating interest in the products you offer in your dropshipping store among potential customers
Pros of Facebook Ads
Advanced target marketing- Facebook is a social platform where users share lots of personal information and insights. Facebook Ads will not share this data with but it uses it to display your ads to a very accurately targeted audience.
Interactive ad options- customers are often more loyal to brands than products. Options such as poll ads enable you to interact with your audience, build rapport, and generate interest in your dropshipping store.
In-app purchases- customers being able to buy what they need directly on your Facebook business page is a game-changer. The convenience of it all greatly increases your odds of closing a sale.
Multi-platform exposure- having your ads displayed on Facebook, Instagram, and Messenger enables you to reach a vast audience of potential and remarketing target customers.
Budgetary control– Facebook only bills you for the clicks and impressions your ads get. It will also only program your ads to run within your budget.
Cons of Facebook Ads
The setup can be tasking- while the Facebook Business Manager is convenient, it takes several steps to set it up after which you will still have to create an ad campaign and ad sets.
There will be a learning curve- Facebook Ads has lots to offer but it may take you some time to learn how all the provisions work and use them to improve your ads.
Google Ads vs Facebook Ads: What Option Should You Pick?
Now that you understand what Google Ads and Facebook Ads have to offer, let's talk about your final decision.
Both solutions offer great value but if you have to pick one, begin by evaluating the needs and goals of your business. That way, you can pick the option that fulfills most of your requirements.
Here is a brief guide to get you started.
Choosing Google Ads
Google Ads would be an ideal choice if:
Your dropshipping store or the products you offer are known in the market. The brevity of Google Ads does not offer enough options for you to build brand awareness. This can make it difficult to use it to introduce new products.
The products in your store fulfill a definitive need. Remember that Google Ads uses keywords. If users are unlikely to search for the product you are selling, your ads may never be relevant enough to be displayed.
You are targeting a broader audience. Compared to Facebook Ads , Google Ads is not a very niche advertising forum. You may, therefore, be able to reach a more diverse audience even with targeted ads.
You are focused on remarketing. Google Ads targets potential customers based on their search habits and other relevant data. It is thus quite effective in remarketing.
Choosing Facebook Ads
Consider going with Facebook Ads if:
You are targeting a niche audience. Facebook Ads provides very in-depth ad targeting options. This is great because you can use it to market products that are not common and would not meet Google Ads' keyword criteria.
You would like to build brand awareness. Facebook is intrinsically an interactive platform and Facebook Ads maintains this through provisions like polls and instant experience ads.
You would like to boost conversions. Statistically, Google Ads yield more conversions than Facebook Ads. However, the collections ads on Facebook that allow your audience to click on your ad and instantly buy could significantly boost your conversions.
FAQs on Google Ads vs Facebook Ads for Dropshipping
Is It Possible to Monitor the Performance of Google Ads or Facebook Ads For Dropshipping?
Yes, it is.
If you choose to use Google Ads, you can use Google Analytics to get feedback on the performance of your ads.
Alternatively, if you choose Facebook Ads, you can use Facebook Pixel to keep track of your ads. Better still, you can even integrate it with your Shopify Dropshipping store to monitor conversions.
Which costs more: Google Ads or Facebook Ads?
On average, Google Ads has a higher Cost Per Click (CPC) than Facebook Ads.
It is, nonetheless, important to mention that CPC varies between industries. Still, even on an industry-to-industry basis, the average CPC on Google Ads is about $2.69 against Facebook Ads' $1 CPC.
This trend also persists if you evaluate both of their Cost Per Action charges.
Can I Use Google Ads and Facebook Ads at the Same Time?
Yes, you can.
However, it can be costly and can be quite hectic if you are not well-experienced in handling both platforms.
Additionally, if you choose to use both options, consider the cost implications and the risk of over-advertising. Note that the latter does not guarantee higher conversions.
Is It Possible to Use More Than One Type of Ad on Either Platform?
Yes.
For instance, on Google Ads, you can set up Google Search ads and Google Shopping ads at the same time. It increases your visibility and could help you drive more traffic to your dropshipping store.
Final Thoughts
In the final sum of things, there is no good or bad choice in the battle between Google ads vs Facebook ads. It only comes down to which option is more suitable to achieve your marketing goals for your dropshipping business.
We, at NicheDropshipping, can help you source your desired products with corresponding photos or videos for your marketing needs. We also offer warehousing services, branded packaging services, and worldwide dropshipping fulfillment.
Contact us today for more details on our comprehensive services to start a successful dropshipping business.