Dropshipping has fast been growing into the heartbeat of e-commerce. Its uncomplicated and affordable setup process has made it appealing to many entrepreneurs looking for a hassle-free but profitable venture.
However, this growth has also resulted in lots of competition in the sector. So, how do you start dropshipping and set your business apart? Simple. Short attention-grabbing video ads for dropshipping. 
Would you like to learn how to make a money-maker video Ad? Don't fret. Read on for some helpful tips on how to make dropshipping videos.
What Is the Importance of Video Ads For Dropshipping?
Well-made video Ads for dropshipping are choreographed to draw the attention of customers to a product. They also encourage viewers to visit your site and check it out or buy.
This generates traffic to your online dropshipping store and is also likely to increase sales.
Video Ads for dropshipping increase customer dwell time on your site. The upside of this is that the more dwell time customers spend on your site, the higher its SEO ranking on Google searches.
High SEO rankings are great for a dropshipping site because they position your store to be more visible to customers when they search for products or dropshippers to buy from.
Examples of Dropshipping Videos
Dropshipping video Ads are categorized based on the content of the Ad and what it is meant to achieve. The main examples of dropshipping video Ads include:
Explainer Videos
Explainer video Ads for dropshipping help consumers get to know a product. It includes information such as product ingredients, an overview of what the product does, and who the product is best suited for.
For example, an explainer video on a moisturizer would mention ingredients such as shea butter or hyaluronic acid among others. It would state why these ingredients are essential and what effect they have on the skin.
Finally, it would recommend the moisturizer for specific consumers such as those with particular skin types.
How-to Video Ads
This type of video Ad for dropshipping is great for products that require some demonstration. Such products include make-up, gadgets, and cleaning products among others.
The goal is to show viewers how the product works and what it can do for them. Moreover, how-to video Ads demystify products and capture the attention of consumers. It shows them what they would be missing if they chose not to buy the product.
This helps improve sales.
Educational Video Ads
Educational dropshipping video Ads offer audiences new information. They are a learning experience.
Take, for instance, that you are dropshipping vitamin supplements. An educational video Ad would entail explaining the health benefits of taking a particular supplement and how your product bridges that gap.
Most customers enjoy this type of video Ad for dropshipping because they learn something new. It also puts the benefits of the product in perspective. As a result, they are more likely to buy it or recommend it to someone they believe would benefit from the product.
How to Find Video Ads for Dropshipping
There are 3 main ways to find video Ads for dropshipping. They include:
Hiring Professional Help
This entails either hiring a videographer or working with an advertising agency.
If you hire a videographer, it gives you the benefit of being able to direct the Ad while it is recorded by a pro. A videographer may also have an easier time editing the video for you as they are generally more experienced in the craft.
Alternatively, you could hire an advertising or marketing firm. The firm would handle the making of the Ad and all the details that come with the process. This too is an easy route but it can be quite costly.
Making Your Own Video Ads
A DIY approach where you make your own dropshipping video Ads is affordable and, therefore, ideal if you are working on a budget. It also gives you direct control over the Ad-making process and you can create relatable content that your audience can relate to.
It can be, nonetheless, difficult if you have no prior experience and time-consuming especially if you have no help.
Using Competitors' Videos
This involves searching for video Ads for the type of product you are trying to market. You would then download and paste the video on the platforms where you intend to post your Ads.
While it is fast, cheap, and easy, this can be a problematic way to find dropshipping video Ads. First, audiences may find it unoriginal and unrelatable. This may not be helpful in convincing them to buy.
What's more, your competitors may also not take kindly to you using their content. Some video Ads even have copyrights thereby making it illegal to use them without the owner's consent.
Can I Use AliExpress Videos for Dropshipping?
In a nutshell, yes, you can use AliExpress videos for dropshipping. However, it is advisable that you seek the consent of the dropshipping supplier whose video you will be using.
Alternatively, you could credit the video to them. Both of these actions would protect you from any legal ramifications such as breaking copyright laws.
Factors to Consider in Dropshipping Video Ads
The type of video Ad content that you use will determine if you get good returns from it. As you make video Ads for dropshipping, consider:
Your Target Audience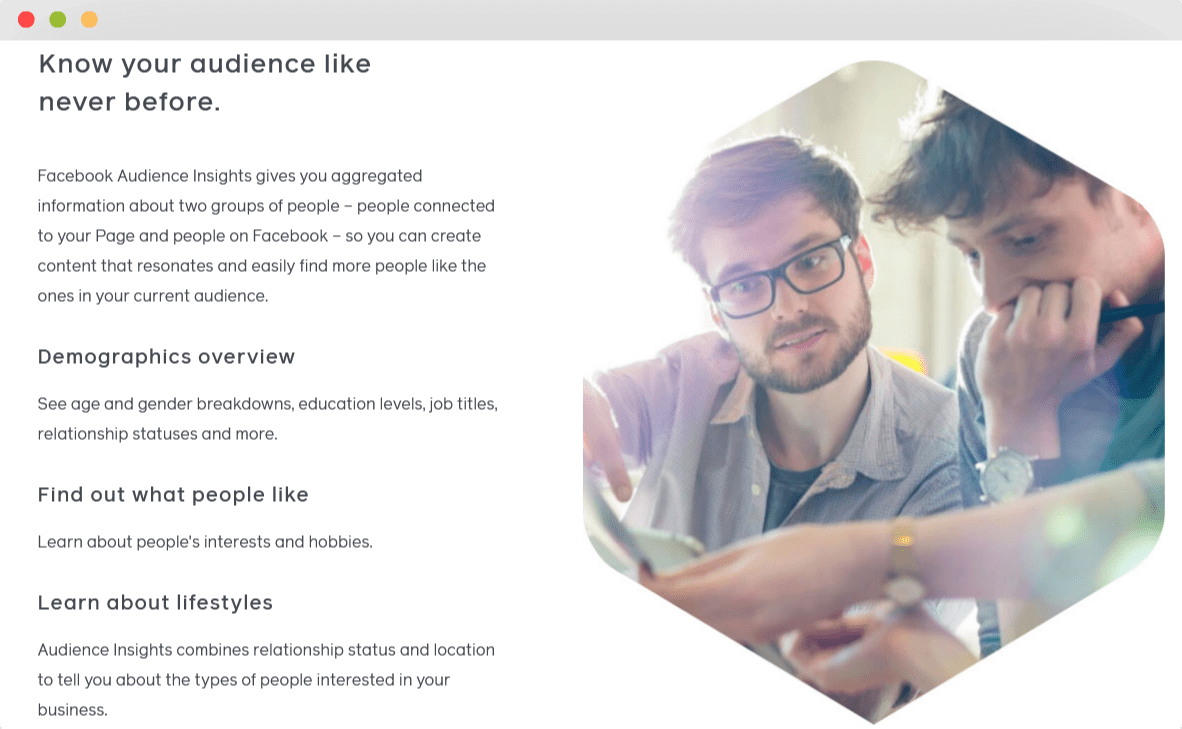 What demographic of people are you hoping to reach through your dropshipping video content?
The answer to this question will guide you in creating a video that is relatable to the audience you are trying to reach.
This is important because broad or generalized Ad content can sometimes be unrelatable. Such content would not catch customers' attention or give you the results you are hoping for.
You can use tools like Google Analytics, Facebook Insights, and customer surveys to find out who visits your site and what their interests are. This will give you an idea of who to target in your video.
Where You Will Post the Dropshipping Videos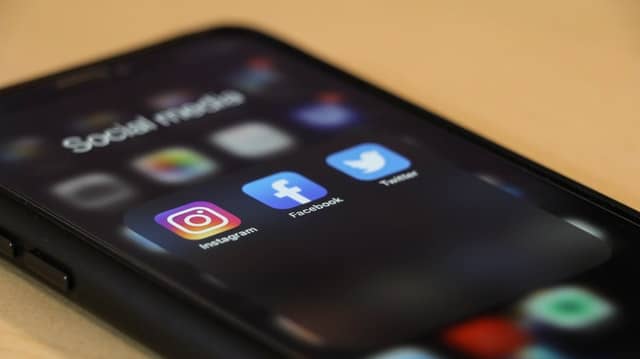 Each social media platform has its own rules and regulations regarding the type of video ads you can post. Some have length limits while others can only accept videos in certain formats and resolution quality.
Keeping this in mind will help you prepare your Ad correctly to match the site.
How to Make Video Ads for Video Ads for Dropshipping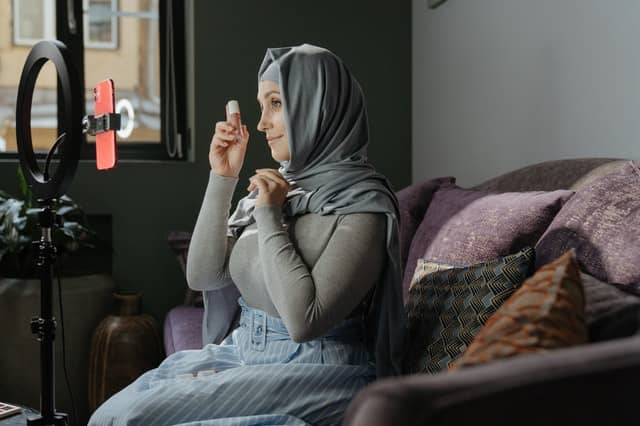 When you have done your research and know the type of video content you will be making, you can move on to making the video. The key steps to making dropshipping video Ads occur as follows.
1) Decide on Video Length
The length of the video will give you an idea of how much you can put across in the video. For short videos, you will need to be concise and stick only to product information and similarly relevant details.
2) Write a Script for Your Video
A script is a written version of the dropshipping video Ad you will make. This is an important step as it will help you test various ideas and see how viable they are. The video script should match the video length you decided on.
3) Create a Storyboard
A storyboard is a visual representation of the images you would like to have in the video. It usually comprises:
Images of the backdrop you will use in the video

Scenery; if you will be shooting the video outdoors

Images of the products you will be discussing in the video
The images on a storyboard should be arranged in the order in which they will flow. This will help you maintain continuity and logic as you put the dropshipping video Ad together.
4) Find the Right Equipment
The quality of your video Ad will depend on the quality of the equipment that you will use to shoot the video. You will need:
A camera with great resolution

Lighting

A backdrop
With modern devices, it is possible to even shoot a video Ad using a mobile phone. All you would need is a tripod stand to hold the camera and a ring light to illuminate the area where you will be recording the video.
If you prefer a traditional camera you can buy or rent one. Such cameras may also require a tripod stand if you will not have any help while shooting.
5) Edit
The edit is arguably the most fundamental part of making a dropshipping video Ad. It is done to enhance the flow of the footage and also to ensure that the information is concise and easy to understand.
First, watch the videos you shot and notice any errors you may have made. This will help you see what to erase, edit or reshoot.
Here are some top video editing solutions you can easily find online.
WeVideo –

This is a great app and it is compatible with multiple devices including android, iOS, and Chromebook among others. It allows you to choose different video formats based on where you would like to post your video.

It also offers cloud storage and a green screen feature on a budget. It is generally quite affordable and has a free trial period.
Filmora9

–

This video editor is available on Windows 7 and up and later versions of Mac OSX. It enables you to add transitions, apply filters, and motion elements to your dropshipping video Ads. You can download it for free.

Blender–

Blender is a free 3D computer graphics software. It has tools for creating and editing 3D animations and motion graphics on videos. It is rich in tools and could be helpful even for videos that are as simple as Ads

.
Viral videos are videos that generate lots of interest among audiences online. In the instance of dropshipping, a viral video would be a plus because the more people visit your site, the higher your odds of closing a sale.
With that said, here are some basic principles to making a viral video Ad for dropshipping
Provoke the interest of viewers with insightful questions at the beginning

Be relatable in the way that you communicate in the video. Viewers need to feel you are being honest and real not just another salesperson trying to make a quick buck.

Be concise. A video gets boring if it's too wordy or long.

Ensure that your video has high resolution and is shot in the right aspect ratio. In this case, the aspect ratio should be suitable for viewing on mobile devices.

To prevent your videos from getting misappropriated, remember to watermark them.
Where to Post Dropshipping Video Ads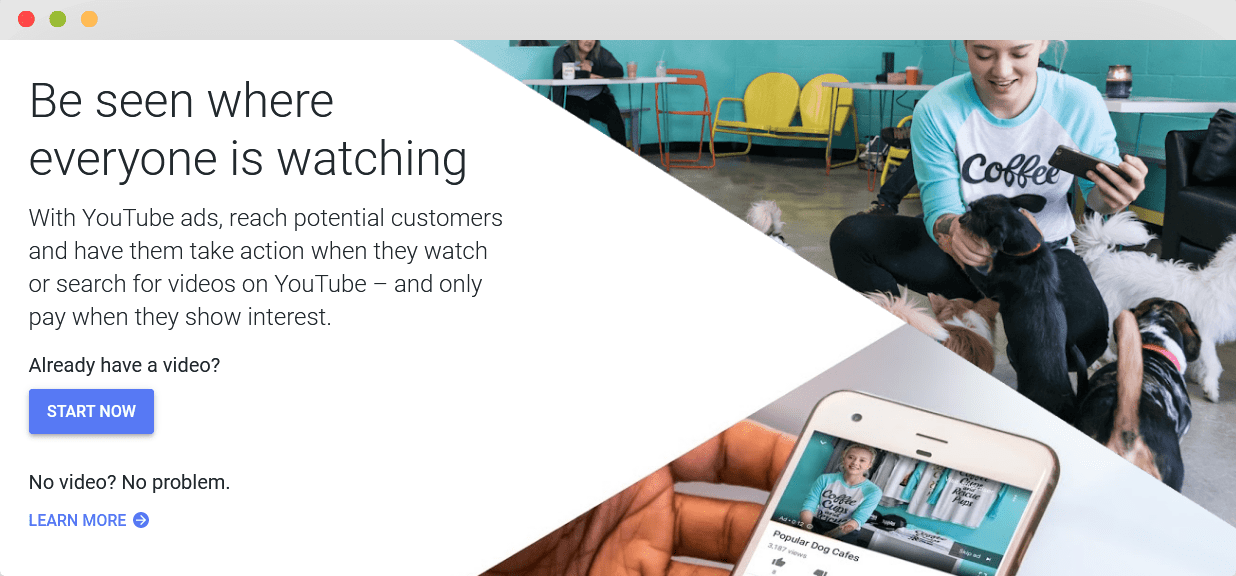 Social media is a great platform for posting dropshipping video Ads. This is because social media platforms have millions of members and video content is easily shareable.

It would, however, be helpful to post your video Ads on the platform that is most commonly used by your target audience. Some of the most popular options include Youtube, Facebook, Twitter, and Instagram.
Youtube-

dropshippers on youtube

have found great success through video Ads. The site's broad audience makes it a great way to reach a more diverse population. It also offers extra benefits such as paying after your Ad has been viewed.

Facebook

– this is a favorable platform as it is designed with supportive features for e-commerce such as Facebook Insights. The extra information that the site provides for entrepreneurs enables them to understand consumers' habits and trends.

Instagram

– this is ideal for its picture-sharing provision. It is also very easy to share videos on the platform.

Twitter-

this platform has a niche audience that is keen on social issues, brand image, and what businesses have to offer. Videos are easy to share via the simple retweet feature.
Final Word
Social media data indicates that more people consume advertising through videos on social platforms. It is thus safe to say that good quality dropshipping videos are a reliable way to get the word out about what your dropshipping business has to offer.
It's true, making the first video ad might be a challenge. However, with the tips and tricks provided on here, you will soon get the hang of it. It is also perfectly fine to hire professionals to help you get the job done right.
The takeaway? Go on and make dropshipping video ads for your business. They are a worthy investment.