Great customer service for any business is one of the most important table stakes to make a business successful. This is even more crucial in an online business.
A good online store that aims to capture the market can afford anything except one – a negative review. So, we have created this ultimate guide that contains the information regarding customer service for dropshipping.
By the end of this guide, you will be in a better position to understand why customer service is a do or die for dropshipping.
Let's start.
What Is Customer Service for Dropshipping?
Customer service for dropshipping means satisfying your customers' queries, inquiries, and answering their questions. It is a service that provides every kind of assistance to your customers regarding their orders and their overall experience of using your website.
Selling a product is one thing in dropshipping, providing customer services is another aspect of your dropshipping business to make your customers delighted. In simple words, good customer service turns your potential customers into loyal customers.
Do You Need Customer Service for Dropshipping?
Yes. It is very unlikely that you won't be getting customers' queries and inquiries if you are running a dropshipping store.
This is especially true if you work with Chinese clients or with products sourcing websites like AliExpress.
Why? That's because your customers would not be sure about many things including the following.
The genuineness of your online store
The real look of products
How to use the product
Region-wise delivery times
Package tracking information
The exact delivery date of the products
Sometimes, your customers just need to talk to someone from the online store to check if they can trust the online store with their money. They would just ping the customer services just to check if they get a valid reply or not.
So, your customers would most probably want to be in touch with your customer service. That is why it is very crucial for a dropshipping business.
What Happens If a Dropshipping Company Does Not Provide Customer Services?
The real game in online selling is to get repeat orders of the same products or cross-selling other products to your existing customers.
As much as 40% of customers stop buying from a business after experiencing bad customer service in the US. The same applies to every other part of the world.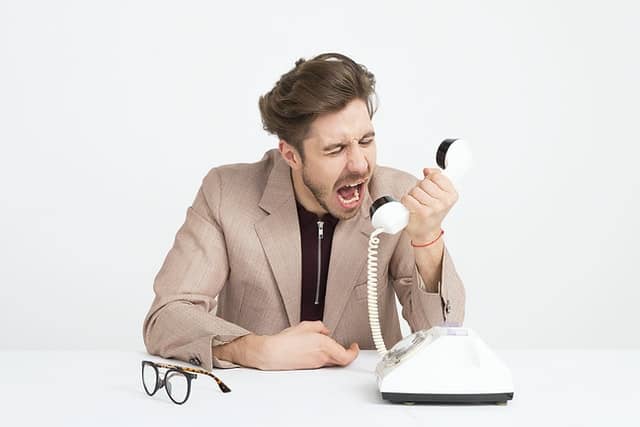 So, if you don't want to lose your customers, you need to focus on providing excellent customer service as well.
Making a new customer is far more difficult than retaining the existing ones. That is the key to success and making profits in the field of dropshipping.
A few dropshippers also agree to refund the amount of the product and let the customer keep the product too. They do this to retain the customers and to earn a good reputation in the eCommerce industry.
What Are the Best Ways to Handle Customer Service in Dropshipping?
No matter which dropshipping platform you are using, the following are the best and most common ways to provide customer services.
Contact Us Page
Every good dropshipping store has a Contact Us page. This is mostly a simple form that takes a customer's email ID and asks for their queries. You get an email of the same and you send them a reply.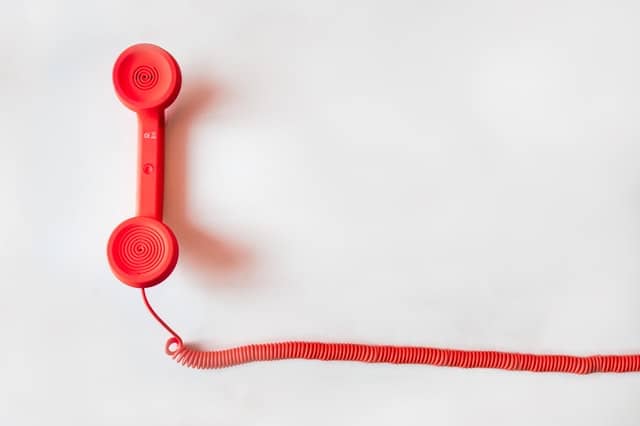 Email
By email, we mean domain email. This would look like [email protected]. This would give your customers confidence about your legitimacy. Your customers send you an email and you will reply back with answers from the same email ID.
Live Chat
Live Chat is one of the newest features on websites including online stores. This includes online stores as well. There are apps on Shopify and plugins on Woocommerce for the same purpose.
You don't have to be available all the time for the live chat. You can set the live chat app in a way to reply automatically to the customers and communicate the time of your return.
Phone Number
Some customers have a psyche of getting satisfied only by talking to someone on the phone. You may also mention a phone number on your website to satisfy such customers.
We know what you are thinking! "I don't have a business number and I can't give my personal number on my website." No problem.
You can hire the services of toll-free number providers. Having a toll-free number on your website will skyrocket your credibility.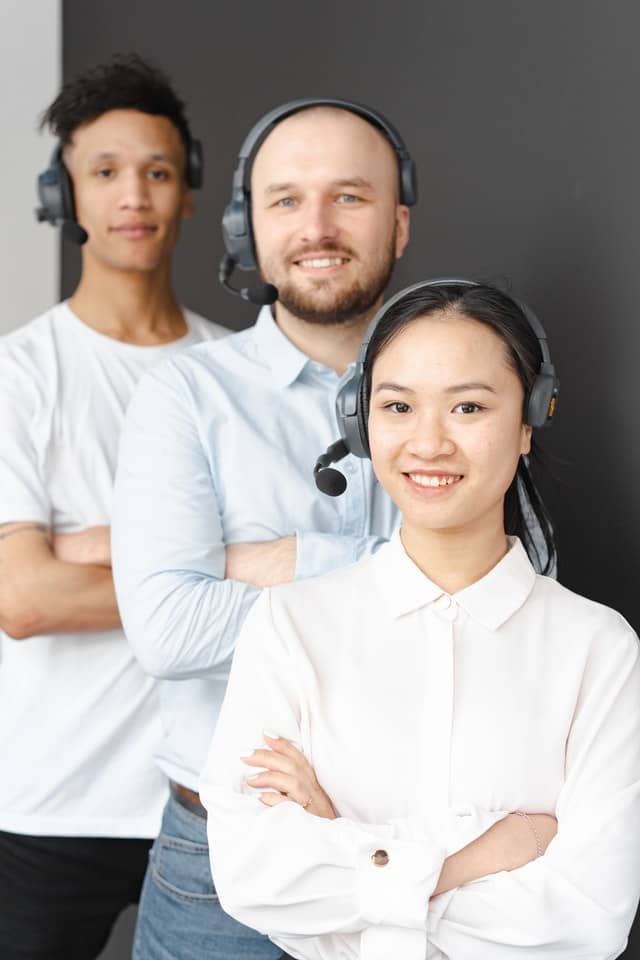 Dropshipping and social media go hand in hand. You must have social media accounts with the name of your business so you can interact with your customers and prospects.
You would be needing a separate social media page for each of your business accounts. You would need it for running ads, to increase engagement, get social proof for your products, and reply to the comments and messages of your customers.
Pro Tip: Always keep a close eye on successful dropshipping businesses and try to duplicate their customer services or even surpass them.
How Do You Minimize Customer Service for Dropshipping?
Handling the customer might seem easy but it takes a lot of time and effort to meet the requirements of your customers.
A good dropshipper makes sure to get as few customer emails as possible. A customer would need to contact you in case he is not clear about something. So, you need to give every information to your customers so that they don't feel confused about anything.
Following are the ways to handle your customer service.
Be Proactive
Being proactive means predicting the customers' queries in advance. Try looking at your products from a customer's point of view. Think about the questions that might pop up in your customers' minds and try to clear those on your website.
Being proactive also means providing your customers with the information that they would most probably want. For example, it is very likely for your customers to follow up on the arrival of the products that they had ordered.
You may avoid their email requiring the current status of their order by sending regular emails regarding the current status or location of their products yourself.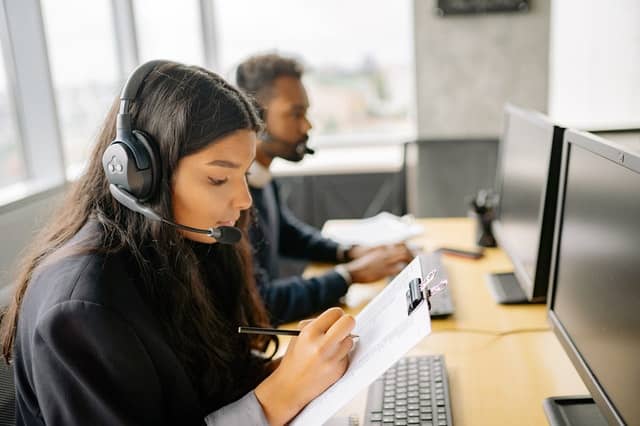 Provide a Detailed Description for Your Products
A good product description answers many questions in advance. Try to write a detailed product description so that the uses and benefits of your products become crystal clear to your customers.
If your product needs to be explained through a video, go for it. If it is a technical product, try to include a "how to use" p on your product page.
If the product has different requirements for different regions, you must incorporate those details in your product description. For example, the charger for an electronic product might require you to write different kinds of adapters for different regions.
Provide Product Reviews with Photo and Video Reviews
Most of the customer queries are resolved just by including photo and video reviews on your product pages. You just have to include the best product review photos with detailed feedback and your customers might feel more convinced.
Provide a Q&A Section for Each Product
A questions and answer p on your website is very much necessary to shift the load of your customer queries.
Including a Q&A page also gives your customers an opportunity to be a part of UGC (User Generated Content). More UGC, fewer customer service emails.
Try to include an FAQ page or p on your product page that answers the frequently asked questions about that product.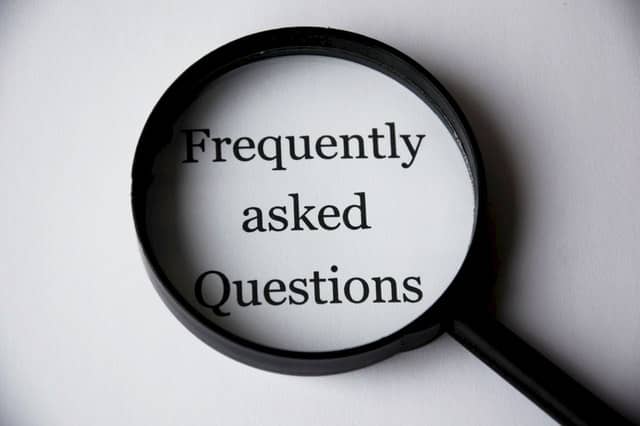 Can You Outsource Your Customer Services?
As a busy dropshipper, you may not have enough time to respond to each of your customers' queries. So, it is always better to outsource the services of a freelancer or a virtual assistant to provide customer service on your behalf.
There are many ways to do this. You may hire a freelancer or a VA from freelancing platforms like Upwork and Fiverr. There are a lot of skilled freelancers on these platforms who have performed similar tasks before.
Just make sure to read their reviews and their past experiences so that you make sure to hire the right freelancer.
There are different agencies that also offer similar services at a cheaper price.
Why Do Dropshipping Stores Care Less about Customer Service?
A general perception or the objective of a dropshipping store is that they always want to make quick money. They don't care much about customer service.
Why is that so? The dropshippers tend to have multiple stores for general items and can either not afford customer service for each of them or they think that they would launch a brand new online store if the customers get annoyed with their previous stores.
This is not the right approach. Dropshipping is a tough job. Developing an online store, launching the products, and getting customers are the kinds of tasks that require time, effort, and money.
Launching a brand new store is not the solution every time. You have to provide excellent customer service to stand out and win the hearts of your customers.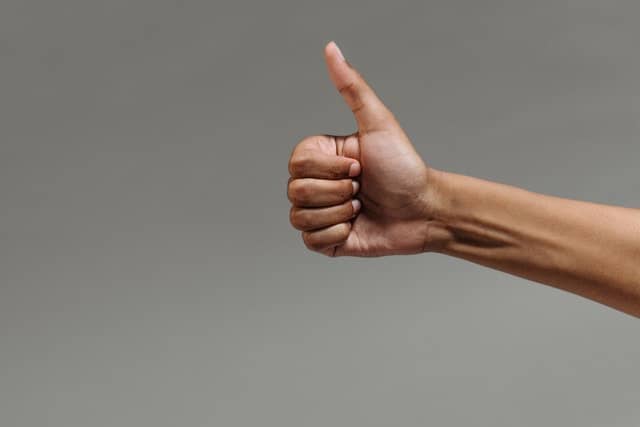 What Apps Can You Use to Provide Better Customer Service?
There are multiple apps on Shopify and Woocommerce that would help you provide customer services in an efficient manner. These apps include paid and free versions.
If you just start dropshipping, you may go for the free versions of the apps and can move on to buying their paid features after you start earning from your business.
Just for the examples, we are including the top three Shopify tools for customer service in dropshipping. These are free apps to help boost your customer service operations. The main features of these apps are also mentioned.
FAQ page
Ticketing system
Live chat features
Live Chat
Automated replies
Chatbots
Order Lookup
Track Order Status
Tracking Page
Email Updates
Does Shopify Handle Customer Service for Dropshipping?
No. Shopify does not handle customer service for dropshipping or any other kind of online business. Shopify does provide customer services for its own customers (store owners) but it does not handle customer services for your customers.
Nevertheless, Shopify does facilitate you a little in this regard. When you open a dropshipping store on Shopify, it provides you with one email ID with your domain name.
When you get an order of your item, Shopify sends an email to your customer regarding the confirmation of the order from the email ID of your domain.
Your customer feels that your company has sent that email but in fact, it is done automatically from Shopify.
You don't have any other access to that email ID. You don't have the inbox for that email and you also cannot send custom emails from that email ID.
You can only enter your other email ID as the forwarder in Shopify so that you can have the email from your customer that was sent to the same email ID that Shopify had provided you.
Can You Automate Customer Service for Dropshipping?
Yes. This is an excellent strategy to automate your customer service while managing your dropshipping store. It is an integral part of automated dropshipping.
As your dropshipping business expands, you won't be able to handle all the work yourself. You would be too preoccupied to do all the stuff. So, you would need to find ways to automate things.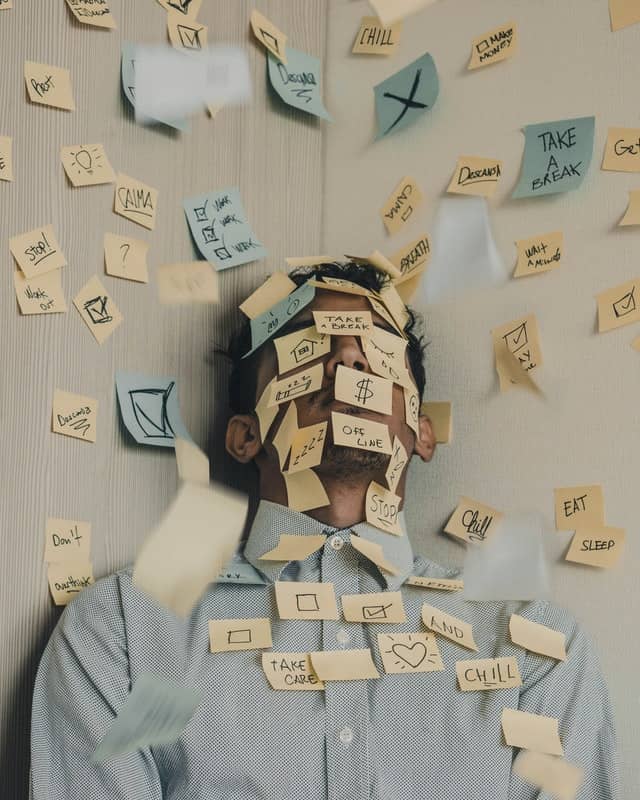 There are the following ways to automate your customer service in dropshipping.
Use Automated Customer Service Apps
As discussed above, there are many customer service apps that you can use to handle and automate the whole customer service process.
You can make use of those apps and save your time.
Hire an Assistant for Customer Services
As a business owner, you may have the resources to hire customer service teams or a dedicated customer service provider for your online store. He must be trained enough to answer all the queries in an amicable manner.
As already explained earlier in this article, you can hire a virtual assistant or a freelancer for this purpose if you cannot afford to hire a local assistant in your region.
Set up Automated Replies
Setting up automated replies also makes your overall customer service journey more efficient. You cannot remain online every time to answer your customers' queries. You can set up automated replies via your emails and social media accounts.
The shortest template of an automated reply can be, "Thanks for contacting our company. Our working time is from 9 am to 5 pm from Monday to Saturday. We will get back to you as soon as possible."
Set Up a Ticketing System
The automatic ticketing system is quite in vogue. When your customers send you an email, they are automatically provided with a ticket number.
This serves as a reference number for them to coordinate with your customer service team regarding their queries in the future. This looks very professional and gives a sense of customers satisfaction that they are being dealt with care.
What Is the Best Dropshipping Customer Service Template?
A good customer service template or a reply includes the following things.
Always thank your customers for their email or message.
Show concern for their query or problem.
Show that you value them.
Look professional.
Ensure them that resolving their queries or problems is your top priority.
Let's say that your customer is annoyed because the product he received is not as described. A good customer service email template would be the following.
"Thanks for contacting us, (customer name)!
We are deeply concerned about your query. We are very sorry to know that the item you received is not as described.
Resolving this matter is my top priority now. Let me discuss this internally and I will be back with a solution that would bring a smile to your face.
__
Warms regards,
Your Name
Your company's name"
The templates can be different and you can compose them as per different situations and share them with your customer service representatives.
What Are the Pros of Good Customer Service in Dropshipping?
Good customer service only brings benefits. When it's dropshipping, this means more business. We have gathered a few of the pros that you can enjoy just by providing good customer service.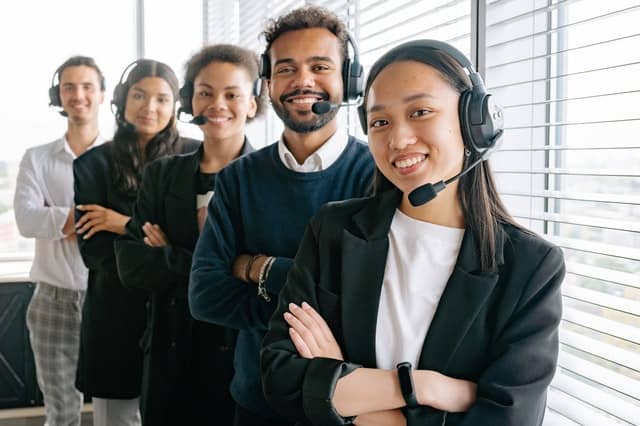 The list of good customer service pros is as follows.
Cross-Selling of Products
If you have a general store then selling multiple items must be crucial to your survival. Good customer service ensures that the customer comes again to your website and buys other items you are selling.
This would only be possible if he had been completely satisfied with the previous product that he received and the customer service he experienced.
Email Marketing
Email Marketing is one of the most efficient ways to promote your products but this is also linked with providing good customer support.
Your emails won't matter to your customers if they are disappointed with your customer service.
Repeat Order
A good product leaves an impact. Good customer service leaves a long-lasting impression. If the product that your customer got had a wide usage, it is more likely that he buys more.
Always try to be the only option for your customers if they want to buy the same products again for themselves or for their loved ones. You can do this by providing outstanding customer service.
Word of Mouth
A word of mouth is worth a million-dollar sale. How? It gets spread in the circle of family and friends in no time.
For example, if you showed the courage to refund the full amount to the customer who was unsatisfied, this is an impression that he would share in his circle. Your investment of approving a refund would generate profit even if it brought you another customer.
Great Genuine Reviews
If you provide excellent customer service, you will no longer need to import reviews from other websites. The product reviews apps that import reviews from other websites would no longer be needed.
You will be getting genuine product reviews from your customers if they are satisfied with their purchases.
Less Return and Refund Requests
If you are successful in handling customer queries without annoying them, you will get fewer refunds and return requests. When a dispute arises between a seller and a buyer in an online transaction, it is always better to resolve the matter by adopting a middle way that is beneficial to both parties.
Good customer service always ensures that the refund and return requests from your customers are minimized.
Fewer Chances of Getting Banned
Annoying your customers can bring daunting results for your dropshipping business. Too many complaints can also lead to temporary or permanent blocking of your store, your store's social media accounts, and your payment processors such as PayPal.
So, if you want to remain away from the chances of getting banned, you must focus on providing outstanding customer service.
Higher Brand Recognition
Good customer service also elevates the image of a brand. If your customers feel that buying from your business is harmless, you will start becoming a brand. All the famous brands including Amazon and eBay became renowned brands by providing quality customer services.
Final Words
With the giants like Amazon and eBay in the market, getting a customer is a real blessing for dropshippers. You cannot afford to let him go just because of the bad customer service.
With all the benefits of customer services in dropshipping discussed above, it is certain that your store cannot breathe without providing exceptional customer services.
We hope that this guide would have added to your previous knowledge about the importance of customer service in dropshipping.
If you still have any questions regarding the topic, do let us know in the comments and we will get back to you as soon as possible.
For your dropshipping needs such as product sourcing, bulk inventory, and order fulfillment, you can count on NicheDropshipping!
Message us for more details about our services。