Choosing the right products for a dropshipping store has always been a challenge for dropshippers of all ages. Although, it's definitely something you shouldn't fret over if you have the right resources.
Your effort also plays an important role in finding the best products for your store. Doing thorough product research before adding items to your store will protect you from wasting time and, potentially, money in the long run.
In this blog, we'll give you a list of both the best and the worst things to dropship in 2023. This jam-packed read also contains frequently asked questions you might find handy. 
So, if you need a one-stop shop to find the best dropshipping products, this blog should be helpful for you.
Let's get started!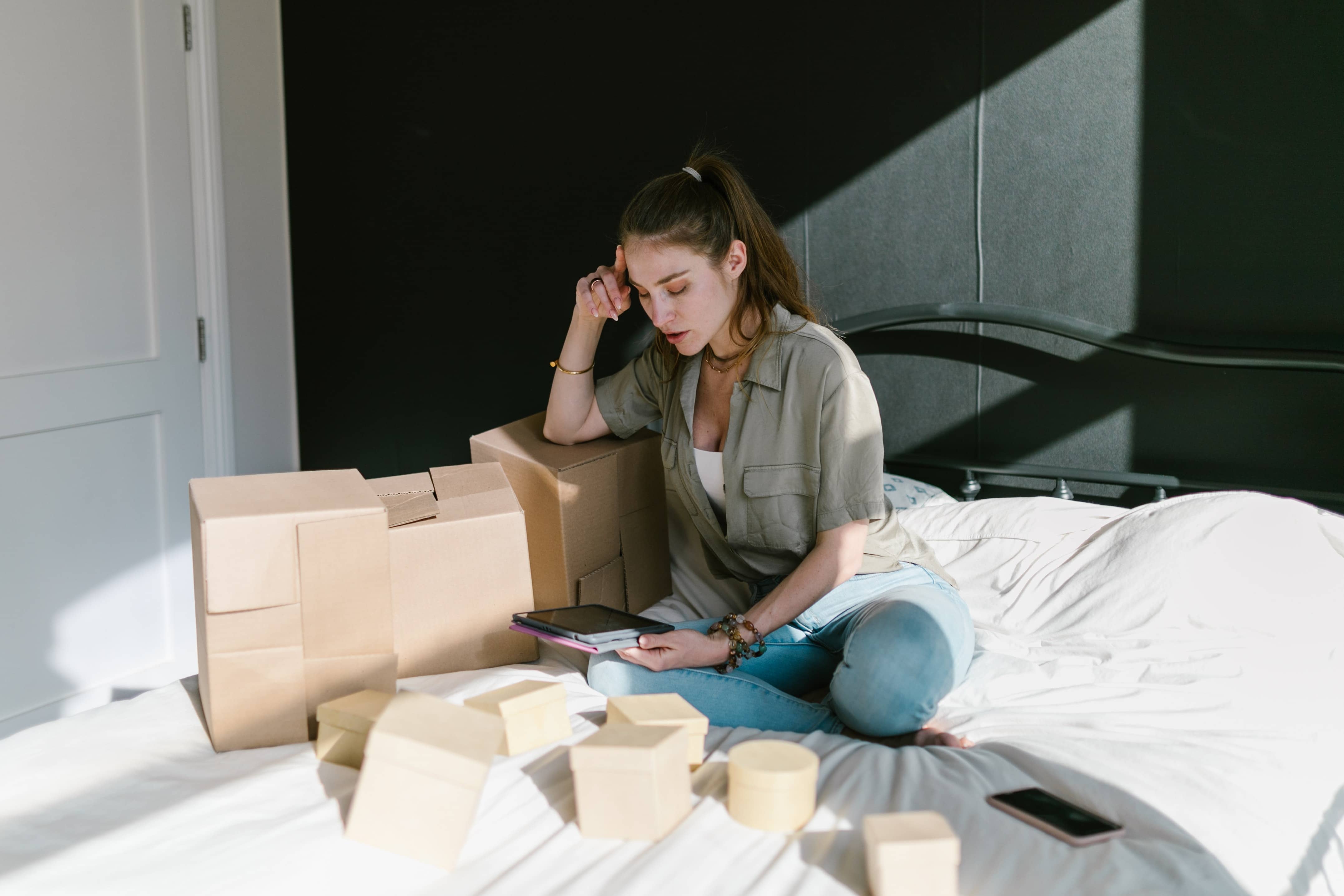 Evergreen vs. Trending Products
Before we go on to the list of best and worst items to sell on your dropshipping store, let's first differentiate the types of products you can opt to sell.
This will help you differentiate what kind of niche you want to go into as well.
As a dropshipper, you can either sell evergreen, trending, and hybrid products.
Evergreen Products
If you're not yet familiar with the term 'evergreen,' it simply refers to products that people are naturally inclined to need or desire. Thus, regardless of the current economic status, people will buy these products.
Moreover, these products don't have peak or off-peak seasons—they're in demand all year round.
The market has already been established for these products, so you don't really have to worry about looking for buyers.
But even though these items have buyers throughout the year, it doesn't mean they are ideal items to put up on your online store. Again, more of this will be discussed later.
Given the nature of these products, you'll also have plenty of competitors, making it a challenge to stand out.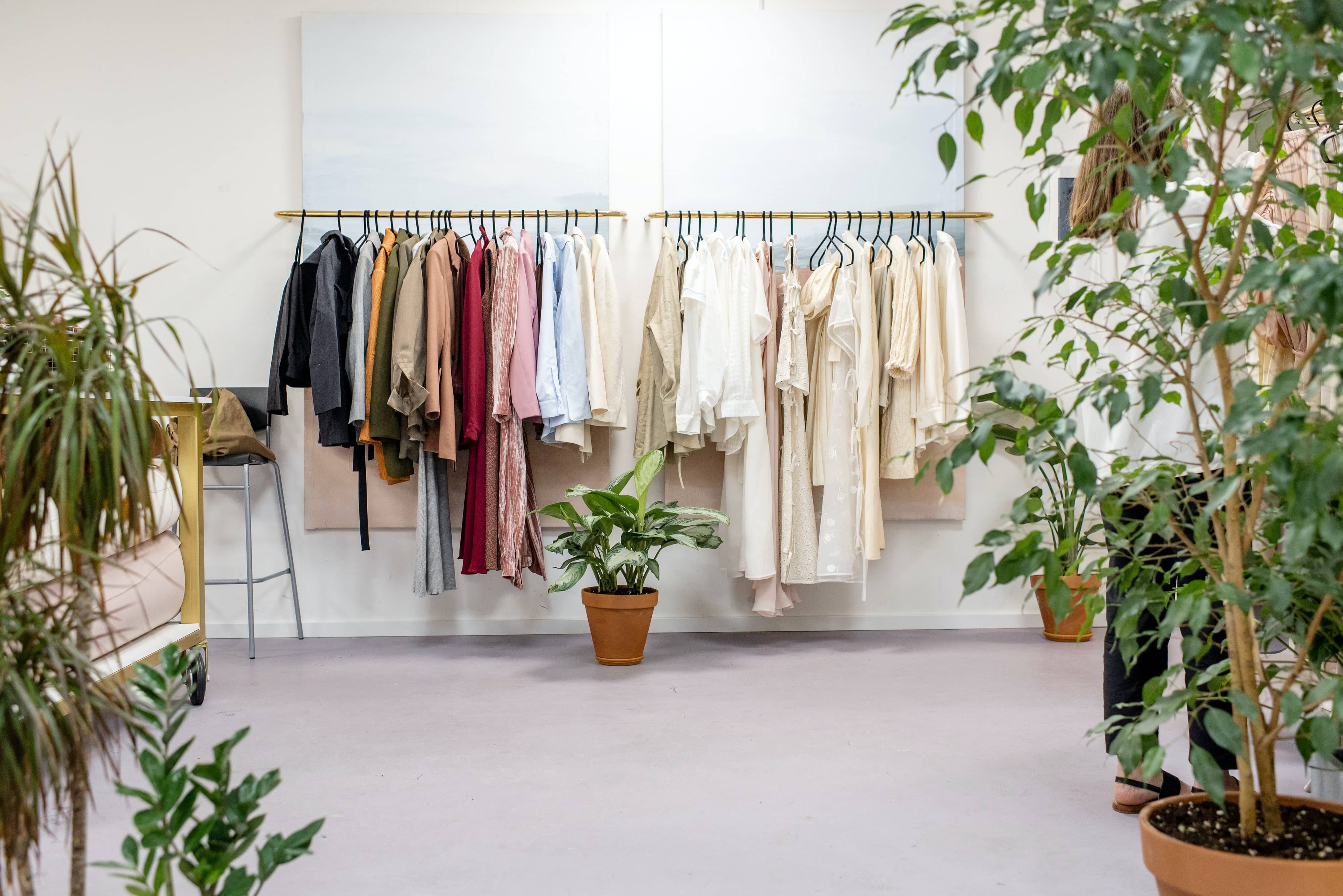 Examples of evergreen products include home improvement and pet products. You can also check out this list of evergreen products for inspiration.
Trending Products
As its name suggests, trending products are items that are currently popular with customers.
Sometimes, these products are also called seasonal products because they only become popular during certain times of the year. Several factors like weather conditions and seasons influence the popularity of these products.
Trending products can be profitable for dropshippers who have caught trend early on. There will always be an opportunity for a massive pool of customers if you have a keen eye for rising trends.
Constantly watch for trends and invest in marketing if you want potential customers to find and choose your store amongst competitors.
However, be mindful about establishing your store branding. If your store is only known for a particular trending product, it can quickly lose popularity once the trend starts to fade.
Examples of trending products include beauty products and Halloween essentials.
Hybrid Products
Given the diversity of products being sold online, there are types of products that can be considered evergreen and trending.
Hybrid products are often essential products that have fluctuating demand throughout the year. However, at their core, they're evergreen products with specific characteristics that qualify them as trending.
To illustrate, women's clothes are hybrid products because they're essential items, yet they vary according to style and season. So, for example, winter clothes only really sell before and during the winter season.
On the other hand, other types of clothing like shirts and pants can be sold throughout the year.
Another example of hybrid products is travel accessories. People travel all the time. However, there are certain times of the year that these items sell more than usual.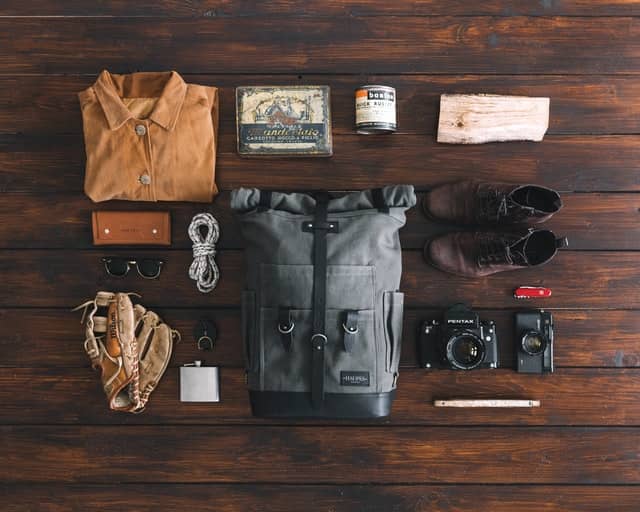 This type of product does have a constant demand. However, there's no telling whether you'll have a huge profit, or just enough to break even.
What Are the Top Dropshipping Niches in 2023?
Top dropshipping niches vary from time to time. But there will always be niches that reap more profits than others all year round. These niches can be evergreen, trending, or even hybrid products.
Here are some top niches for 2023: 
Women's Clothing
Clothing is a basic need, regardless of age and gender. However, fashion trends have made women's clothing a highly profitable niche. Check this list of women's clothing dropshipping suppliers we've compiled.
Weather and seasonal changes also affect the demand for clothes. For example, women often buy clothing to keep themselves warm—and stylish—during the cold season.
Sometimes, customers also purchase because of trends and changes in preferences. However, regardless of motivation to purchase, there will always be a demand for clothing.
Small- to Medium-Sized Electronic Items
Even before the pandemic, people have already been inclined to purchase appliances. Now that many people still spend most of their time at home, they've seen the need to buy quality household items for everyday needs.
Whether it's great portable Bluetooth speakers for family trips or simply an espresso machine for home cafes, everybody wants to add valuable electronic items into their homes.
You can either choose high-cost appliances like espresso machines or low-cost devices like earphones when selling.
However, all of these depend on your chosen supplier and how you brand your store. Here's a list of top electronic suppliers for you.
If you're more on the affordable side, choose high-quality but low-cost products to retain your market. On the other hand, for stores on the fancier side, definitely opt for high-cost items.
Health and Fitness
The health and fitness niche has always been profitable as the need to be in good shape is constant among human beings.
The global fitness segment is expected to grow to $59.2 billion by 2027.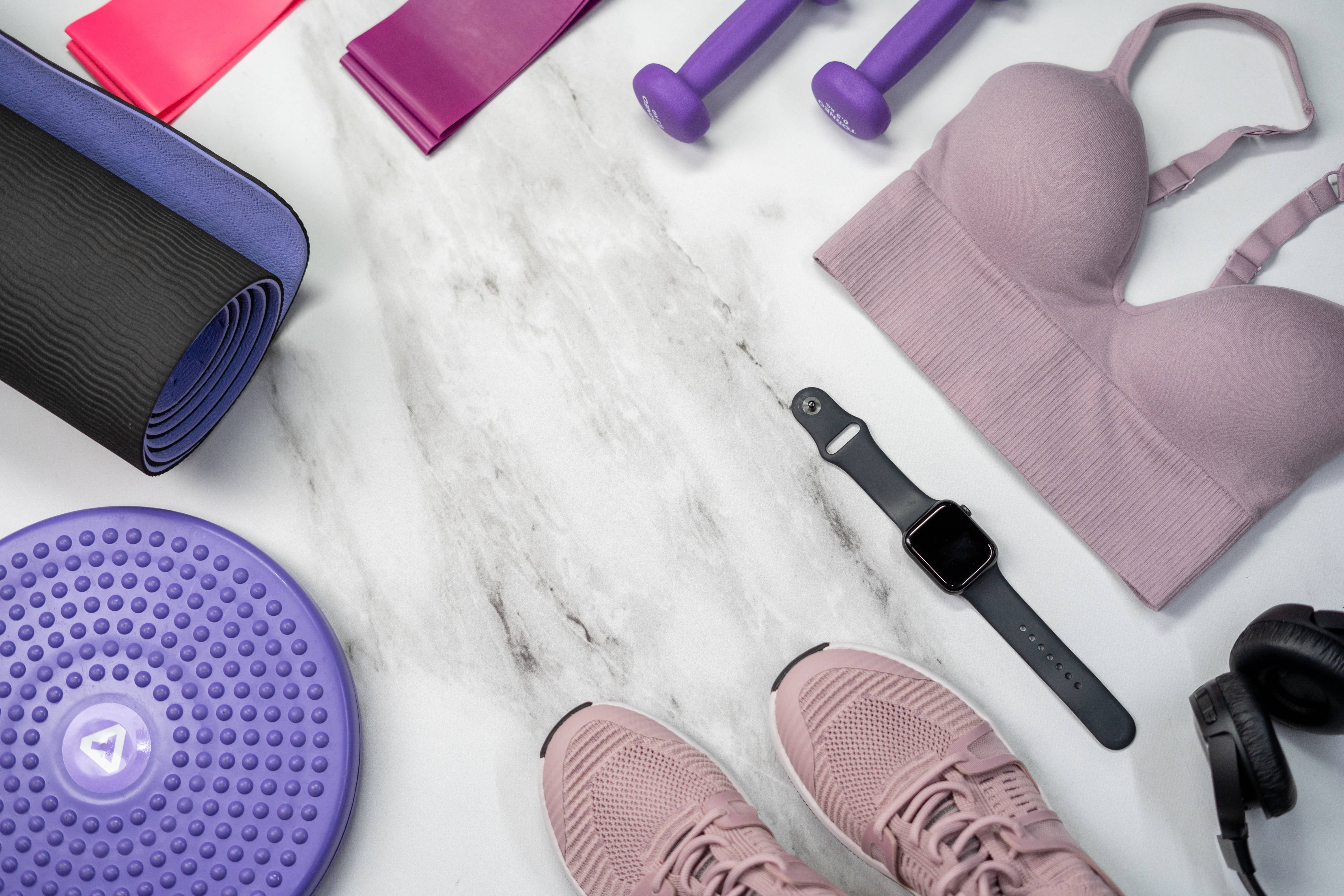 Although the demand may fluctuate at times, it's still pretty popular among customers. Products like fitness clothes and wearable technology are among the popular products in 2023. We've evaluated 14 outstanding yoga dropshipping suppliers. You might want to check it.
This niche still has plenty of sub-niches if it still sounds quite vague to you. Some niches you might want to consider can be the following:
Weight loss for women
Muscle building for men
Healthy eating
Functional movement training
Nutritional plans for digestion
Exploring which sub-niche is more suitable for you will help trim down costs and target customers who purchase from your store.
Baby Products
Funny as it may seem, baby products rose in popularity during the pandemic. Well, you probably know the reason why given that people were advised to stay at home.
But it's excellent news for dropshippers selling these kinds of items.
Even if the pandemic didn't happen, there would still be quite a demand for this niche. This global market is expected to reach $15.6 billion by 2026.
From clothing to baby essentials, there are plenty of products to choose from.
But dropshippers opting for this niche need to identify which sub-niche—or sub-niches—they want to be a part of.
Some sub-niches you might want to explore:
Baby clothing
Baby health and hygiene
Baby toys
Baby furniture
Home Improvement
Another industry that has gotten a boost in the past year is home improvement.
With people stuck inside their homes, they've seen what parts of their humble abodes need improving. The pandemic, however, has forced people to make these improvements by themselves.
Home center type of stores are likely to generate $1,278 billion in revenue by 2030. Moreover, adding a home office was one of the most common things that people did.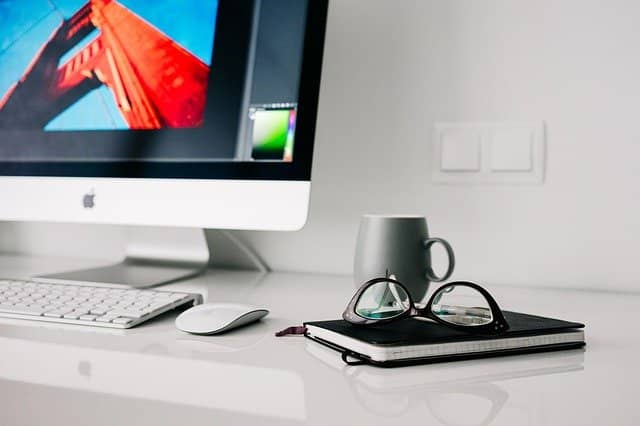 And with online shopping on the rise, it's expected that people will start ordering more of these DIY items online for convenience and safety.
Check this ultimate list of home decor dropshipping suppliers.
14 Best Things to Dropship
As mentioned, choosing which items to add to your dropshipping store will always be a challenging task for any dropshipper.
The number of niches and products to choose from also don't give much help, especially when you're still new to the entire industry. However, there are products that successful dropshippers consider the best ones to add.
Take this list with a grain of salt, though. What works for them may not work for you. But it should be a good reference if you want to explore other items not included in this list.
Without further ado, here's a list of some of the best things to dropship in 2023 divided into categories: 
Personal Care
Bamboo Toothbrushes
In a global analysis commissioned by World Wildlife Fund (WWF), we can see evidence of the rising concern for the environment. For the last five years, internet searches for sustainable goods have increased by 71%.
This can also be seen in which products are becoming popular items among consumers. Some of these are bamboo toothbrushes.
These toothbrushes are just like any other toothbrush, except that their handles are made of eco-friendly bamboo material. The usual toothbrushes we're used to are made from plastic items, which are harmful to the environment.
Some consumers purchase bamboo toothbrushes because of their aesthetic appeal, while others purchase them as an eco-friendly option.
Regardless of the reason behind the purchase, it's still a popular item. It's also a relatively new item in the market, so there's still a lot of opportunities to start selling this product.
Blue Light Glasses
You're constantly staring at screens, whether on your personal computers or mobile devices, and it's definitely hurting your eyes.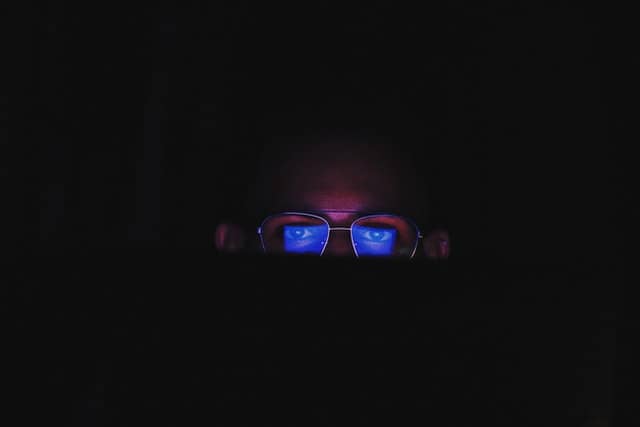 Blue light emitted by your devices causes eyestrain, sleeplessness, and fatigue. Although blue light doesn't increase the risk for blindness, it still has negative impacts that can be easily avoided.
One of the ways to combat this is to wear blue light glasses.
So, it's pretty apparent why blue light glasses have become popular.
These glasses are designed to lessen the amount of blue light your eyes get exposed to.
But since these items are prone to skepticism, make sure to add reviews on your website and buy from reputable suppliers. Adding proof that it works should definitely boost up your product's reliability.
Computers & Accessories
Laptop Table
Students were one of the most affected groups during the pandemic. Not only were they obligated to take classes at home, but they also had to do it online—which isn't a common practice.
Since distance learning was the new normal, plenty of students were inclined to use items, such as laptop tables, to make life a little bit easier.
It's a helpful tool that allows students to use their laptops comfortably on their beds or the floor. Most of these tables also have options to elevate the laptops for a better line of vision or have a slot of beverages.
They're not just useful for students but can also be repurposed to serve breakfast in bed or do homework comfortably in bed—if that's possible.
These tables are also easy to store when not in use, taking less space than the regular desk or study table.
Include dimensions when adding this to your store, so customers know what to expect. You can also find laptop tables with a wide color range to provide more options for customers.
Gaming Headset
It can be surprising for non-gamers to find out just how huge the entire gaming industry is. By 2025, the global gaming market is expected to amount to $268.8 billion.
It's also good to note that lots of people are now getting into streaming their games.
Another great use of these gaming headsets is for work-from-home setups. The specs of a gaming headset make it worthwhile for employees in their day-to-day tasks, especially those with frequent video conferences.
These products don't come cheap, though. For example, high-quality headsets start at $50, while wireless ones start at around $90.
And since these items are highly subjected to wear and tear, it's ideal to find suppliers with durable products.
You don't want bad reviews in the long run, so invite your customers to write good reviews if they're happy with their products.
Mechanical Keycaps and Keyboards
What's a work-from-home or gaming setup without a keyboard, right?
You need a keyboard to complete your setup, which is why it's a top item to dropship this 2023. Mechanical keyboards are now getting more buzz than ever. 
Manufacturers of these items also made it a point to design highly- functional and aesthetic products. So, you're definitely going to want to buy one because it just seems like a great addition.
Mechanical keyboards, though, can get quite expensive. Being a customizable item, this is a feature that customers are more likely willing to pay for—so, don't worry.
This item is popular among online communities so make sure to market in those areas to widen your reach. Choose products that are compatible with customization for versatility.
Clothing
Bandage Bikinis
Bandage bikinis have taken over the internet the past few months. You can see it on all social media platforms, and it's probably one of the best items to sell right now.
Given that women's fashion is a top niche regardless of season, selling bikinis should be one of your options.
Bandage bikinis are also pretty cheap to source, with plenty of room to increase your margins. Still, be reasonable with your prices, though.
Don't worry if it's too early or too late in the year to sell bikinis. Women love stocking up and preparing their outfits months before they'll use them.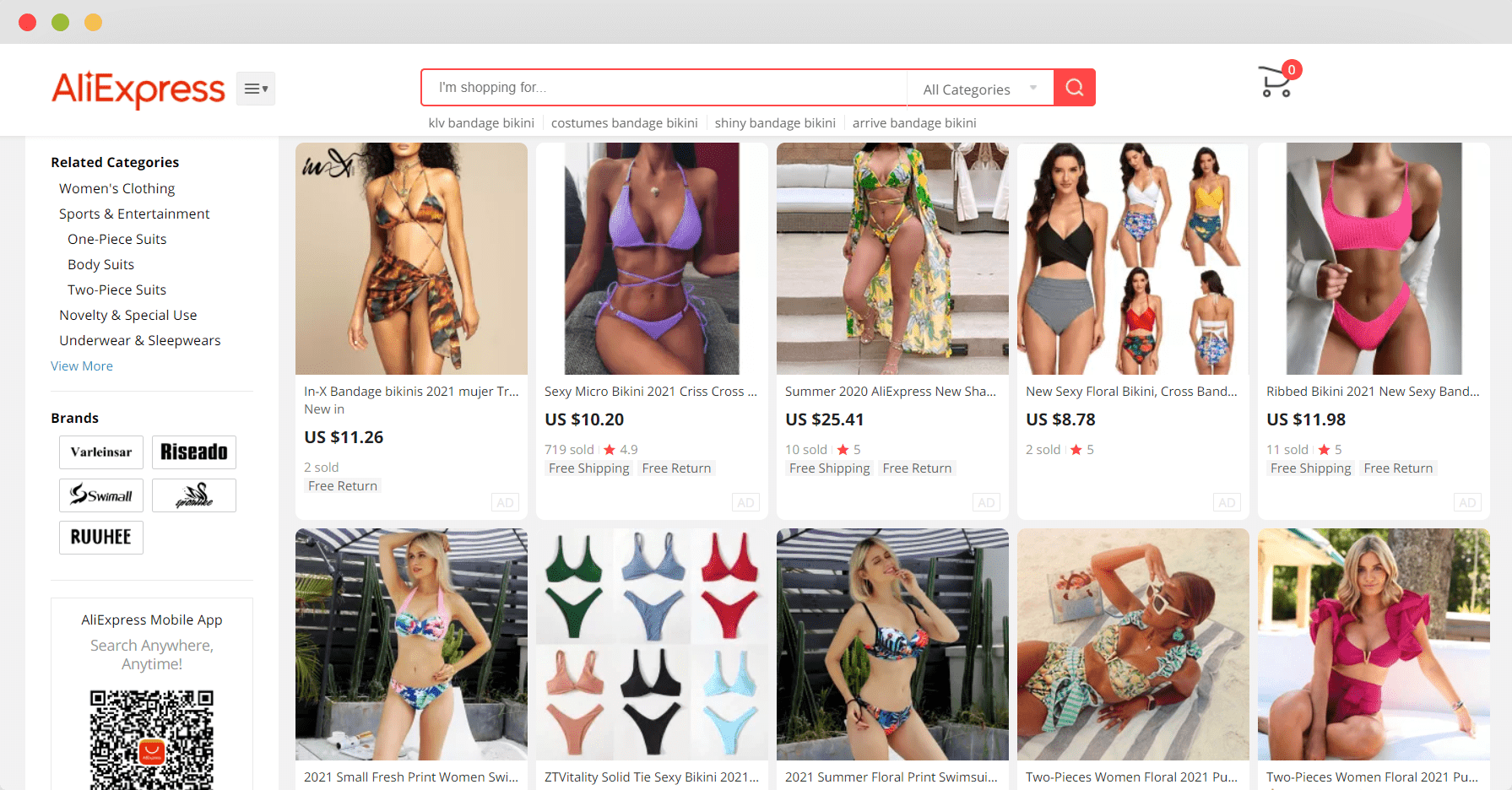 Although, if you want to know when is the best time to sell swimwear, it's spring.
Partnering with local influencers can help you boost your products and extend your reach. In addition, these types of campaigns make it easy for you to showcase the actual quality of your products.
Slides
You've probably seen a person wearing slides while walking, or even just at home. This comfortable footwear is an open-toed, backless item made from rubber.
These items may seem like a blast from the past for the older generations as they were commonly used to prevent warts in public showers.
However, brands like Gucci, Adidas, and Nike have drastically changed their reputation into more high fashion items.
Today, they're being used by fashion icons and celebrities as part of their OOTDs. For regular folks, it's most likely used as indoor footwear, given that they're so comfortable to use.
A surge in sales is expected during the summer, but the demand should be stable all year round.
Choose slides that are fashionable and made from high-quality rubber to increase the chances of repeat purchases.
Loungewear
Sometime during the pandemic, someone decided that just because you were stuck at home doesn't mean you won't look your best.
Hence, loungewear clothing.
Loungewear is just clothes you wear at home, but, in a sense, more high fashion. Most of these items are multiple matching pieces, either in monotone or colors in the same hue.
Most of these are also made from silk or soft, printed fabric.
It's fashionable enough for informal meetings but comfortable enough to sleep or lounge in. It's not a new invention, but it garnered a lot of buzz during the pandemic.
Loungewear clothing is relatively cheap to source, so selling it at a high price can definitely give you a considerable profit margin.
Health and Fitness
Yoga Mats
Yoga mats are one of the most staple items in any decade, and there are enough numbers to back it up.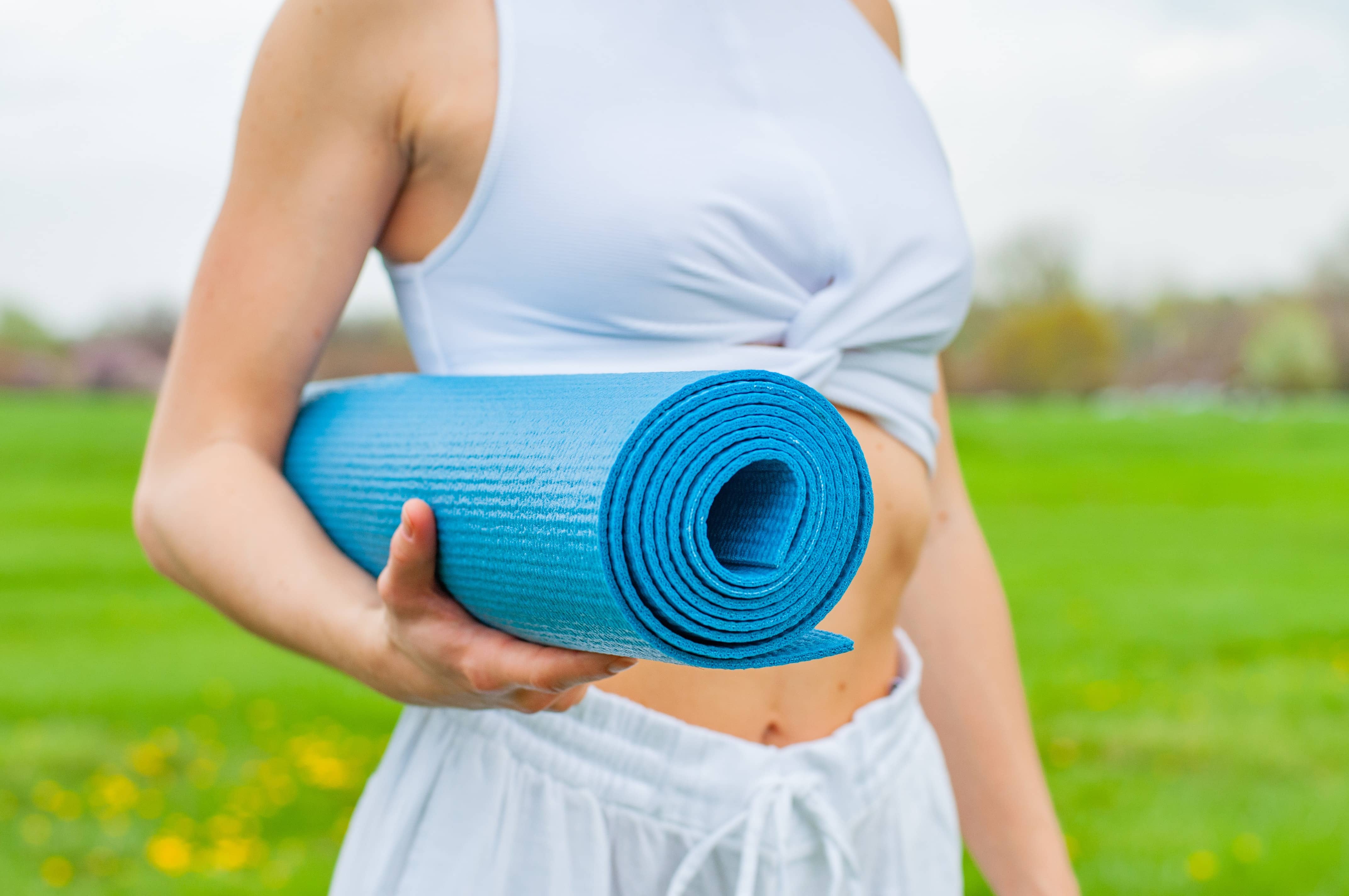 According to a study, there were over 36 million Americans regularly practicing yoga. Imagine how much this number has grown in the last five years.
This global industry is expected to reach $66.2 Billion by 2027.
With the values stated above, you can easily see why yoga mats are some of the best products to dropship.
They're not just suitable for yoga. They can also be used for other fitness routines and even as a sleeping mat during camping trips. Some prefer using yoga mats on beach trips instead of your regular beach rug or towel.
Just make sure to source high-quality yoga mats that will last a couple of hundred yoga sessions.
Fitness Trackers
Fitness trackers have also gained quite a lot of popularity in the past few years.
Suppose you're not familiar with these devices. In that case, they're wearable electronic devices, usually in the form of a watch, that track different health-related metrics like the number of steps, heart rate, sleep quality, and calories consumed.
However, recent innovations have started to explore other forms of fitness trackers such as earbuds, clip-on devices, and even smart fabric clothes.
There are also software applications that can be installed in smartphones, but people prefer wearable devices—with more than 533 million units shipped globally in 2021.
Prices can range from $50 to $500, depending on your supplier and the device's specs.
Home Decor and Improvement
Lamps
Given their use and importance, lamps are one of the top items to dropship. Latest trends have also used lamps to amp up the aesthetic of any space it's placed in.
What's even more convenient about these appliances is that it doesn't need to be installed. No major renovations need to be done, compared to pendant lighting or chandeliers.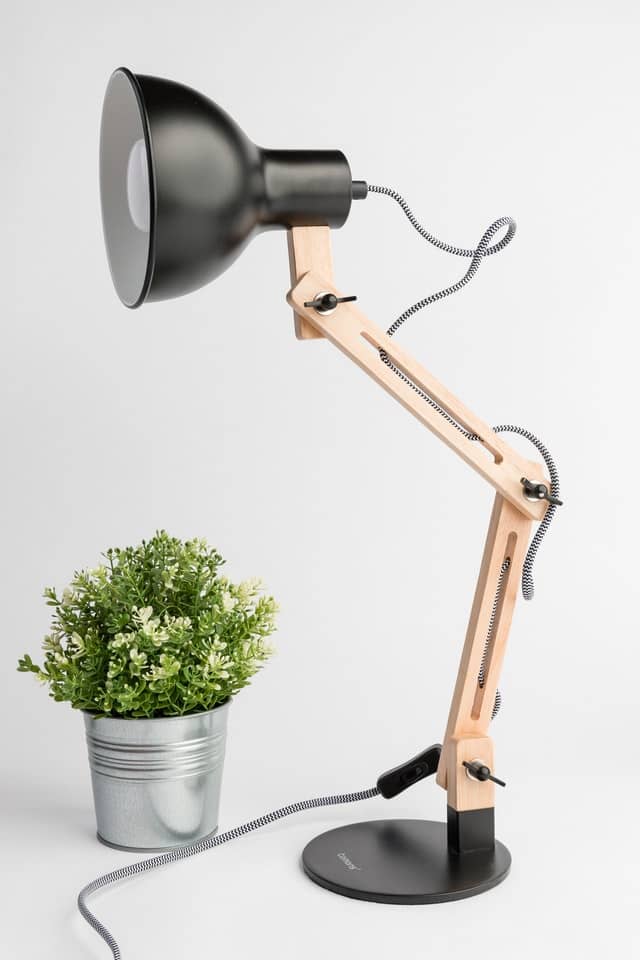 They're also quite portable. So if you want to rearrange your space, you won't have to worry about wiring.
Plenty of customers also give this item as a gift—mainly for those moving into new homes. Some even use it for their work-from-home setups.
This is an excellent product for small business owners to consider since it's a high-commodity product with a vast market. Although, you do want to find aesthetic yet durable lamps for your store.
Smart Lights
Another item that can light up any home is a set of smart lights. With just a click or two, you can switch up the mood of any space.
Smart lights are LEDs connected to a smartphone or tablet using an app. You can easily control these lights through an application you install.
These energy-efficient lights allow color changes and can be programmed for scheduling and proper lighting systems.
These items have fluctuating demand but mostly see a rise in sales during the Christmas holidays. But, of course, who doesn't want a fancy lighting program during Christmas eve, right?
Given that these items need to be set up, you should show actual products in your store with guides on using them.
The more visuals and information you give customers, the more reliable your store and product will look.
Beauty
Jade Rollers
Jade rollers have been getting rave reviews since the time it became popular. It was one of CNN Underscored's most popular items back in 2019.
Jade rollers are massage tools made from jade—sometimes quartz—stone. These rollers are rolled firmly on the face, which is believed to firm up the skin, minimize fine lines, and reduce puffiness.
For the skeptics, jade rollers have been around for several centuries now. It was initially used in traditional Chinese medicine to bring balance and pull out negative energy.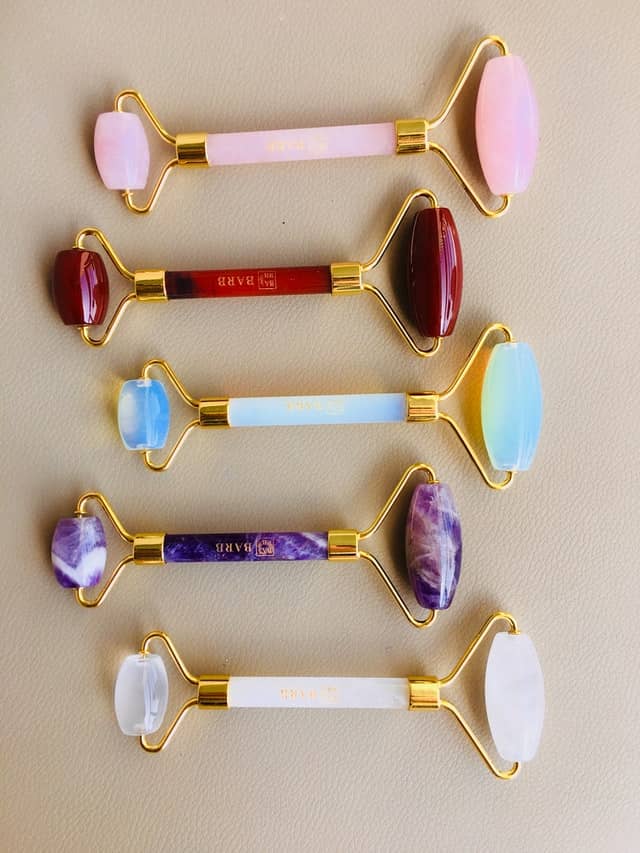 It's considered a luxury beauty item that can be used not just on the face but also on other parts of the body. Pairing it with moisturizers, serums, and face masks makes it even more appealing.
To amp up your products and store branding, you can make its packaging even more stylish. It's a method to make your customers feel even more luxurious upon receiving their orders.
Lip Masks
Lips used to be left out when wearing face masks—the ones used for skincare. For the past few years, people have only done DIYs or put on lip balms overnight.
Now that companies have seen a market for it, they've now created lip masks that could also be drosphipped.
These lip masks were first popular in South Korea before they took over Instagram. Popular icons like Kim Kardashian have since used and raved over them.
They're cheap to source, but you may want to double-check your supplier and their reviews. Anything related to skincare should pass all legal requirements.
When marketing for these, focus on the benefit that customers will get. Adding reviews on your page could also build trust among potential customers.
Be wary about expiration dates, though. Check with your supplier before shipping items out. You don't want to encounter severe issues in the future.
Teeth Whitening Kits
Dentist trips often cost a lot of money. In addition, aesthetic procedures like teeth whitening come at a hefty price, causing customers to look for more affordable alternatives.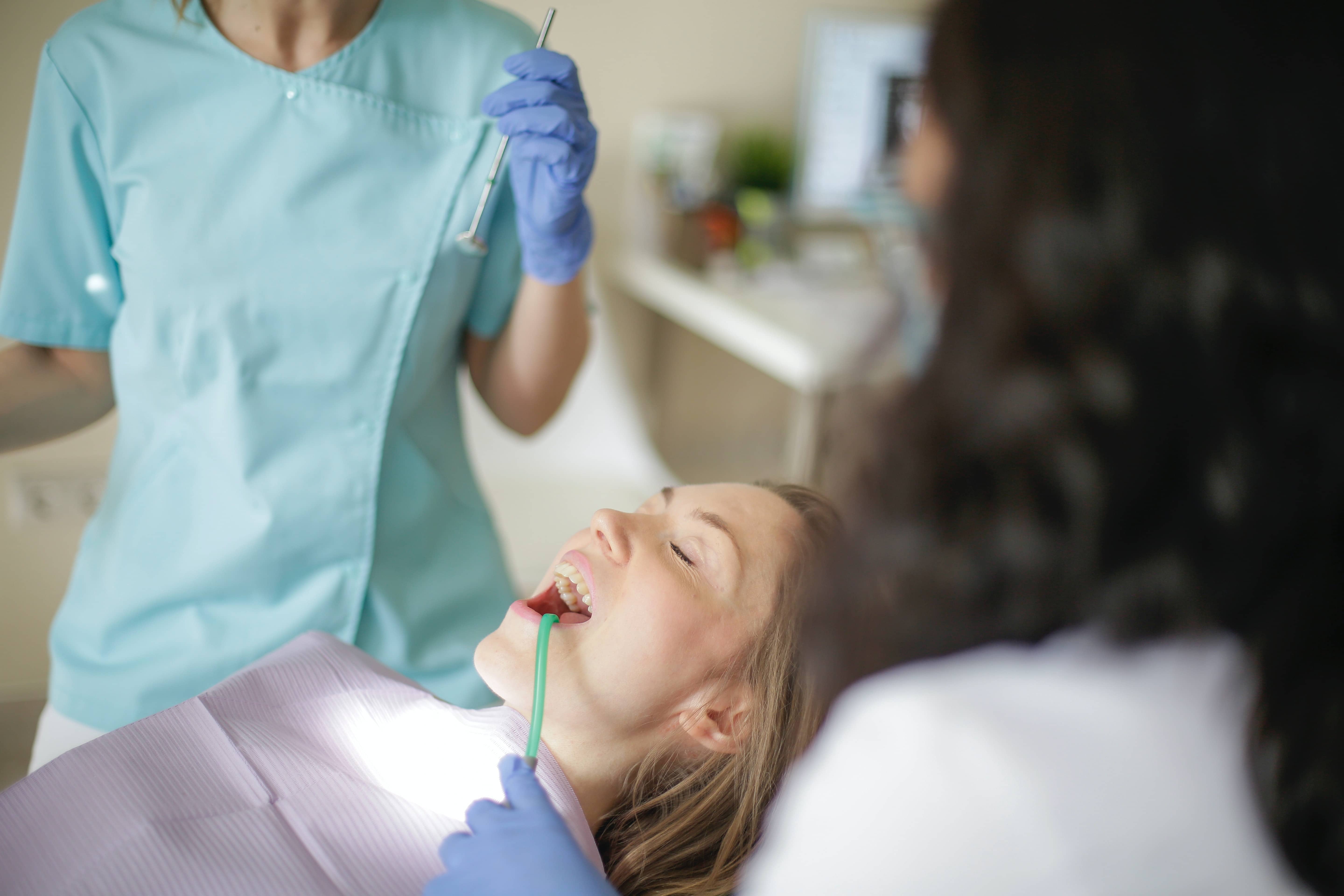 Lucky for them, there are plenty of products available to do the trick.
These teeth whitening kits first were the talk of the town back in 2015. But the hype around these products has yet to die down. A constant demand can still be seen up to this day.
By 2026, the global tooth whitening market is expected to grow to $8.21 billion.
If you add this product to your store, add customer reviews and proof that it actually works. The more believable your product page is, the better.
Make sure to do research before choosing a supplier. These products, in a way, are ingested. So, ensure the necessary organizations approve them.
Wondering where to find the right supplier? This list of dropshipping beauty suppliers might be helpful.
8 Worst Things to Dropship
Now that we've enumerated some of the best items to dropship, it's time to dive into which products you should definitely avoid adding to your store.
These products aren't really all that bad, but avoiding them saves you a couple of headaches. Two common reasons why such items aren't great choices are because they're too big to ship and too expensive to source.
In this p, we'll discuss why these products shouldn't be in your options.
Here's a list of them:
Furniture
It's quite obvious why selling pieces of furniture shouldn't be your top choice.
First of all, they're too big to ship. They won't fit in small parcels and will definitely take weeks to get to your customer's doorstep. Another reason is that they're too expensive to deliver.
Sure, some customers won't mind spending, but there's too big a risk if anything goes wrong while it's in transit.
Another reason is that with these kinds of items, people tend to need them immediately. With that, they'll just simply go to the nearest home center to purchase such an item.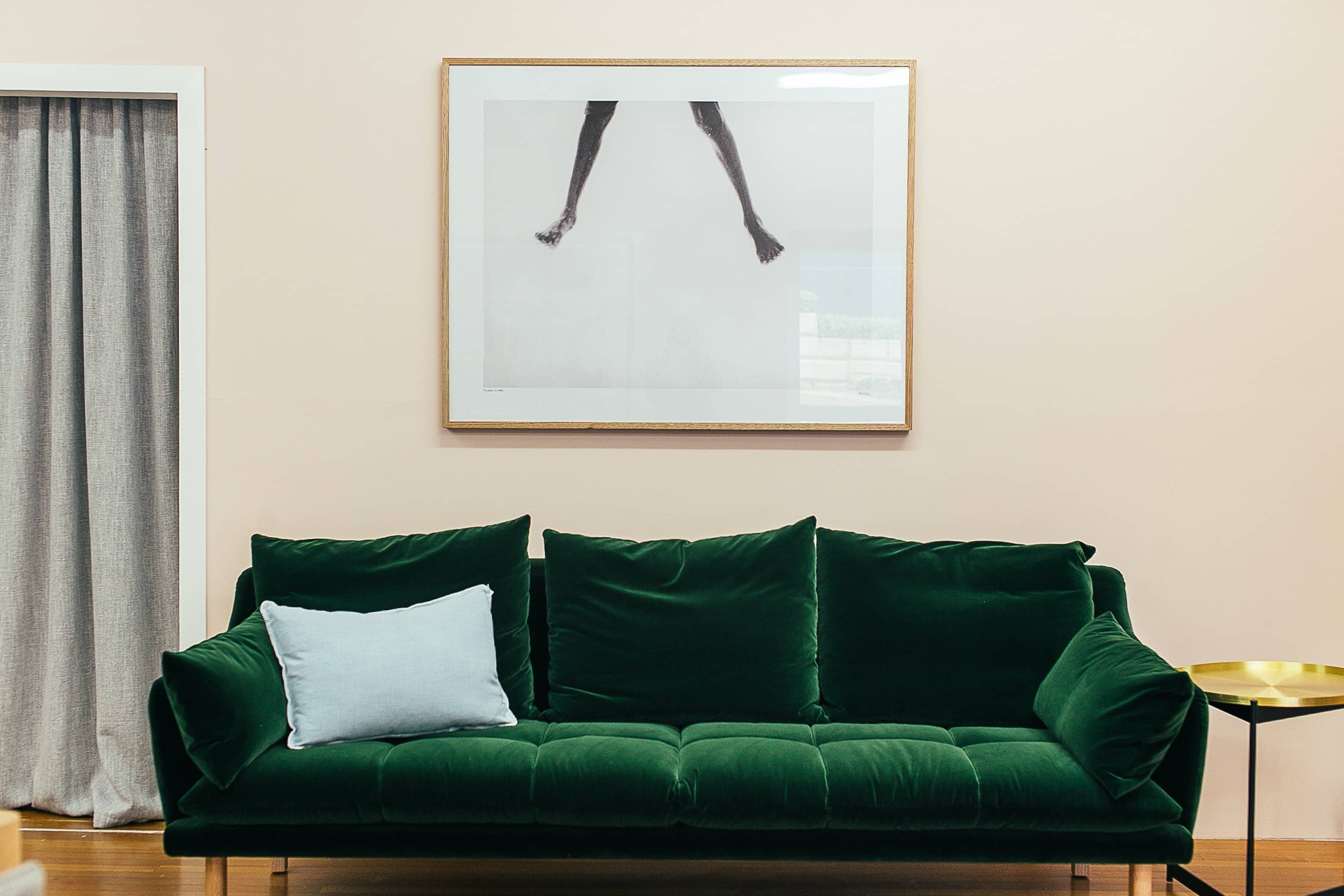 The market size might be huge, but you'll most likely lose to nearby stores that have products on hand.
At best, you can consider selling accessories or complementary products like throw pillows or covers for sofas or beds.
Instruments
Have you ever considered buying a saxophone or violin online? It sounds a bit risky, right?
Instruments are considered fragile items that can easily get damaged in transit. So, you have to choose a delivery service that guarantees nothing will happen to the item.
This easily translates to higher fees which might scare off your buyers.
On top of that, these items are quite expensive to source. High-quality products come at a hefty price, making it less likely for you to gain profit.
Buyers will think twice before ordering online unless it's an item they can't buy locally.
So the combination of it being a fragile and expensive item should be enough reason to avoid adding it to your store.
Glassware
Jumping from the product stated above, glassware items are even more fragile.
They're sensitive to temperatures and should be constantly monitored if items are still intact. Unfortunately, they also don't have much room for impact, so any mistake can lead to disaster.
Like instruments, shipping glassware can get expensive because extra care has to be given to each package. Moreover, customers aren't that willing to risk ordering products that might get broken in the process.
You'll have to draft an extensive Returns and Refunds Policy so that you won't have thousands of issues in the future.
All this work justifies why it's one of the worst items to add to your dropshipping store. Unless you can guarantee that items arrive unscathed, look for another product to dropship.
Weapons
There are lots of reasons why weapons are one of the worst items to dropship.
Right off the bat, each country has different laws and regulations, which will seriously limit which countries you can dropship to. For lenient countries, you still have to thoroughly check what kinds of items are allowed.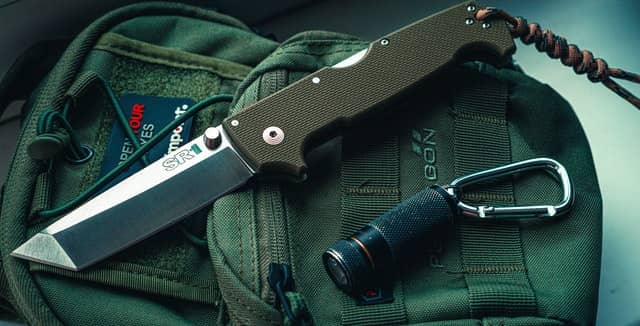 A second reason worth noting is that these items aren't easily shipped. As a result, you won't have plenty of options for shipping, limiting both you and your customer's freedom to choose a courier.
Lastly, finding the right suppliers will take time. You have to be extra sure that you're sourcing legally to avoid future problems.
All these reasons clearly show that the risks of shipping weapons aren't worth the effort and investment.
It's too dangerous—in all aspects—to put up in your store so you might as well move past this and look for better items to dropship.
Tight-Fitting Clothing
Tight-fitting clothing can easily be a hit or miss.
This type of product can easily get too niche, limiting your current market size. However, if that's your target, then you can further do research and explore this option.
Another thing to consider is customer reviews.
Explicitly stating specifications won't guarantee that your customers will avoid purchasing the wrong size. Even though it was a lapse on their end, you'll most likely get the short end of the stick.
Reviews can easily damage any store's reputation. And as much as you try not to get any negative ones on your website, one wrong order can easily push you down the rabbit hole.
So, if you can, avoid items like tight-fitting jeans, dresses, or shirts.
Copyrighted and Trademark Products
When you're a dropshipper, you have to be keen on things like copyright. So if you decide to sell items that look extremely similar to the ones that brands sell, think twice before adding them to your store.
You could run into several problems like legal issues, marketing challenges, and unsatisfied customers.
Obviously, brands will most likely ensure they will be the only ones selling that exact style. So, expect copyrights, trademarks, or other legal measures set in place.
On top of that, you won't be able to market as much given these legalities. So Facebook ads, Instagram shoutouts, and TikTok content are now down the drain.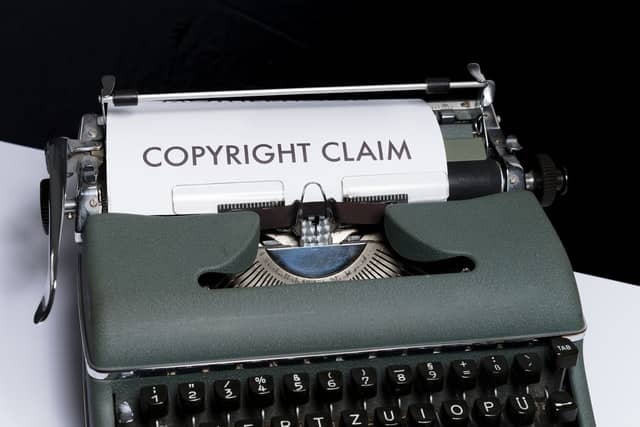 Lastly, you'll never know when a customer's disappointed review will pop up on your website. Despite knowing that it's simply a replica of a certain product, they might still post a review on expectations vs. reality.
Basic Needs
There are plenty of stores nearby where customers can purchase essentials like toiletries and food. But, unfortunately, this is one of the main reasons why selling basic or essential items isn't the best idea in the world.
As its name suggests, these items are often bought out of urgency. Buying them online and waiting for them to arrive will take some time—something customers won't be patient for.
You also won't get to price it as much as you would like since it's often sold at an average retail price. You won't be able to compete with the prices of huge companies like Walmart for much longer.
Unless your product offers something completely unique and can't be found on the shelves of the nearest grocery store, then better start looking for another item to sell.
Cheap Jewelry
Cheap jewelry is indeed easy to source. There are plenty of suppliers, and the wide range of products makes it even more enticing to add to your store.
However, these are also two of the reasons why you shouldn't add them.
There are already lots of dropshippers who have them in their stores. The competition is tough, and entering the market won't really guarantee a profit in the years to come.
The variety of products should also be quite the red flag since fashion trends come and go. Of course, you can hop on a trend early, but there's no telling when the hype will die down.
The risk of being associated with these products will only hurt your reputation in the long run. The effort of rebranding your store just simply won't cut it.
So, you might as well be better off with not adding them at all.
Frequently Asked Questions
Do I Need Money to Start A Dropshipping Store?
Just like starting any business, you need a bit of money to start a dropshipping store. However, while it's possible not to spend a single cent on anything, it's highly unrecommended in the long run.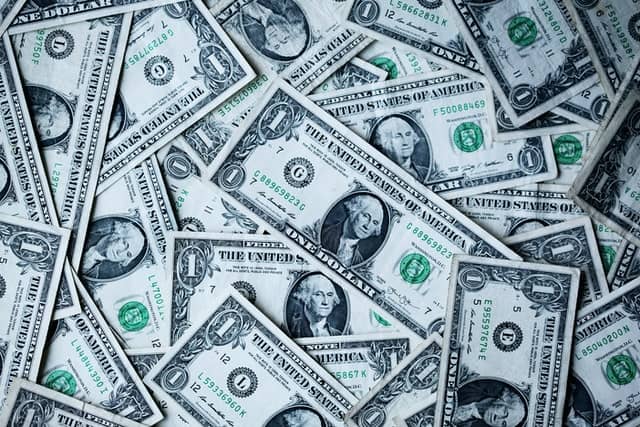 The costs typically incurred include the ecommerce platform subscription, domain name subscription, and marketing expenses.
Taking Shopify as the sample ecommerce platform, we'll enumerate the costs of availing both free trials and paid subscriptions.
Ecommerce Platform
If you plan on taking the free trial route, you can do so with Shopify's 14-day trial. There's no need for a credit card, so you can easily get started.
The trial begins as soon as you create an account—not when you start working on your store. During this period, you won't be able to sell any products or services.
However, Shopify will pause your store if you still haven't subscribed to a plan yet once your free trial has ended.
If you decide to subscribe to a plan, you will only get charged after your free trial period. Everything you've created will be kept once you choose to subscribe to Shopify's plans.
Shopify has three plans currently being offered: $29/month, $79/month, and $299/month.
These plans vary based on the number of staff accounts, assigned inventory locations, reports available, third-party calculated shipping rates, and transaction fees.
Domain Name Subscription
Once you've set up your Shopify account, you can either proceed with your free Shopify domain name or buy a new one through the website.
Free Shopify domain names usually end with the 'myshopify.com' domain. But it's highly recommended that you customize your domain name and make it as remarkable as possible.
Buying a Shopify domain will cost around $14 annually. You will be asked during your free trial if you want to buy one during that period.
Launching and Marketing Expenses
After setting up your website and buying a domain name, another cost you have to think about is marketing your store to reach your desired customers.
Without marketing, it's close to impossible to drive traffic into your website easily.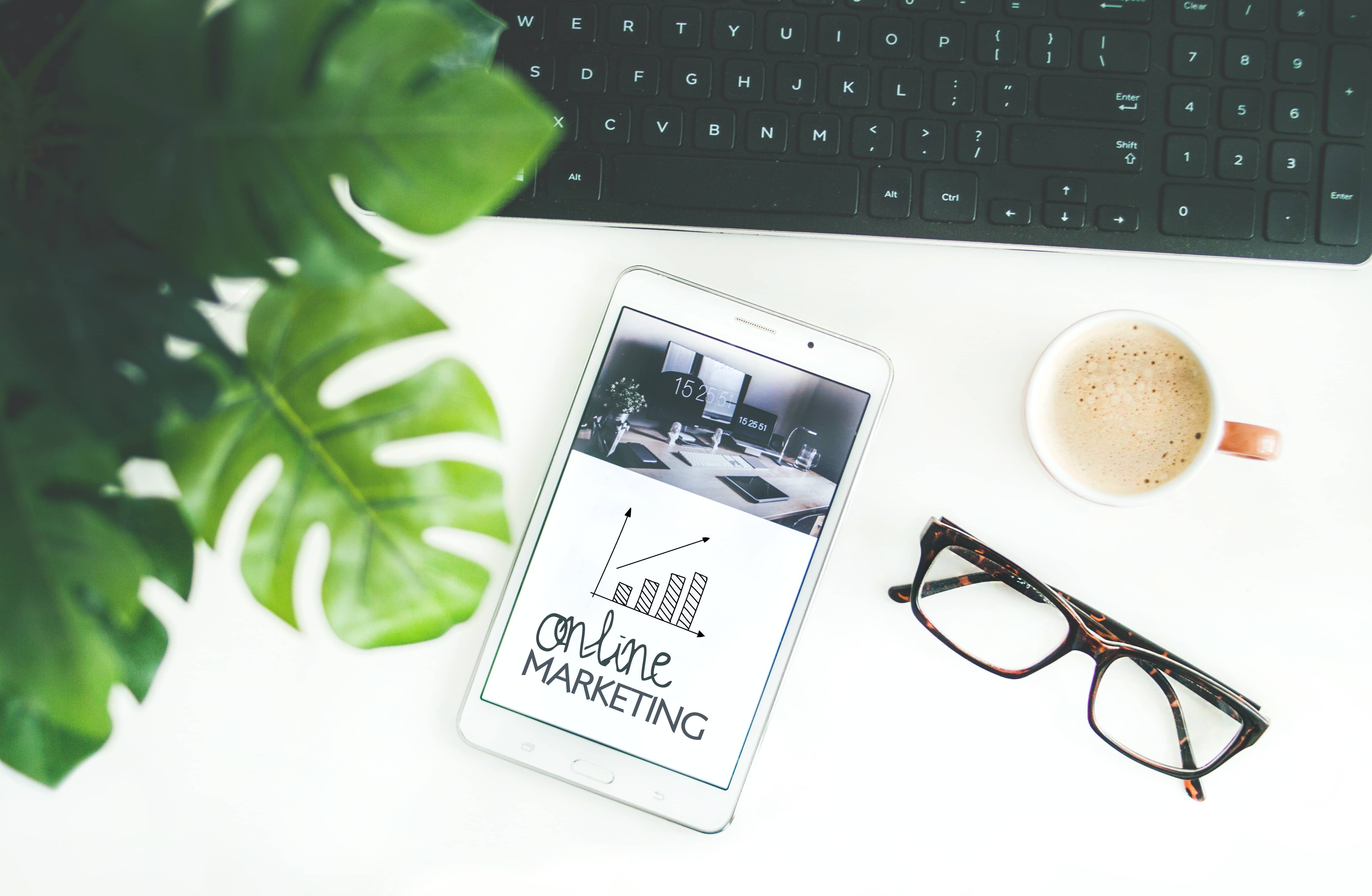 In 2017, the average cost per thousand impressions on Facebook Ads was $12.45. So, if you want to reach about 10,000 customers, you have the following calculations:
(10,000 / 1,000) * 12.45 = $124.5
This number may vary depending on your target, but this should give you a ballpark of how much you need to launch and market your store.
You need to make the most of your hard-earned money. We know that. So we did the hard work and collected these free dropshipping resources for you:
How Much Do Beginner Dropshippers Make?
The direct answer to this question is that it varies. A dropshipper's profit—regardless if they're new or not—is dependent on their efforts and, sometimes, luck.
A dropshipping business will most likely be profitable if the effort has been poured into product research, store design and functionality, marketing, and customer service.
These three are necessary for building a website that customers will most likely patronize.
However, there's a component that's not commonly acknowledged, and that is luck. You might put in all effort and follow best practices, but sometimes you can get unlucky.
For many, bad luck comes in the form of typhoons, global pandemics, etc.
But to give a ballpark number, some dropshippers can earn as much as $3000 in their first month or two.
Take this with a grain of salt, though. This is just an estimate and is not, in any way, a guarantee that you'll earn as much.
To make things easier for you, we made a detailed guide explaining everything about dropshipping profit margin and this profit-making guide.
How to Find Best Products to Dropship?
Apart from the list of best products to dropship enumerated above, you can find more items by doing product research.
Product research is the process of looking for products to sell on your dropshipping store and checking if they're profitable or not.
This process can be time-consuming, but it's a crucial task in ensuring you're selling high-quality products and partnering with the right suppliers.
When doing product research, you need to check the market size, see what's currently trending, identify and benchmark from competitors, and find reliable suppliers.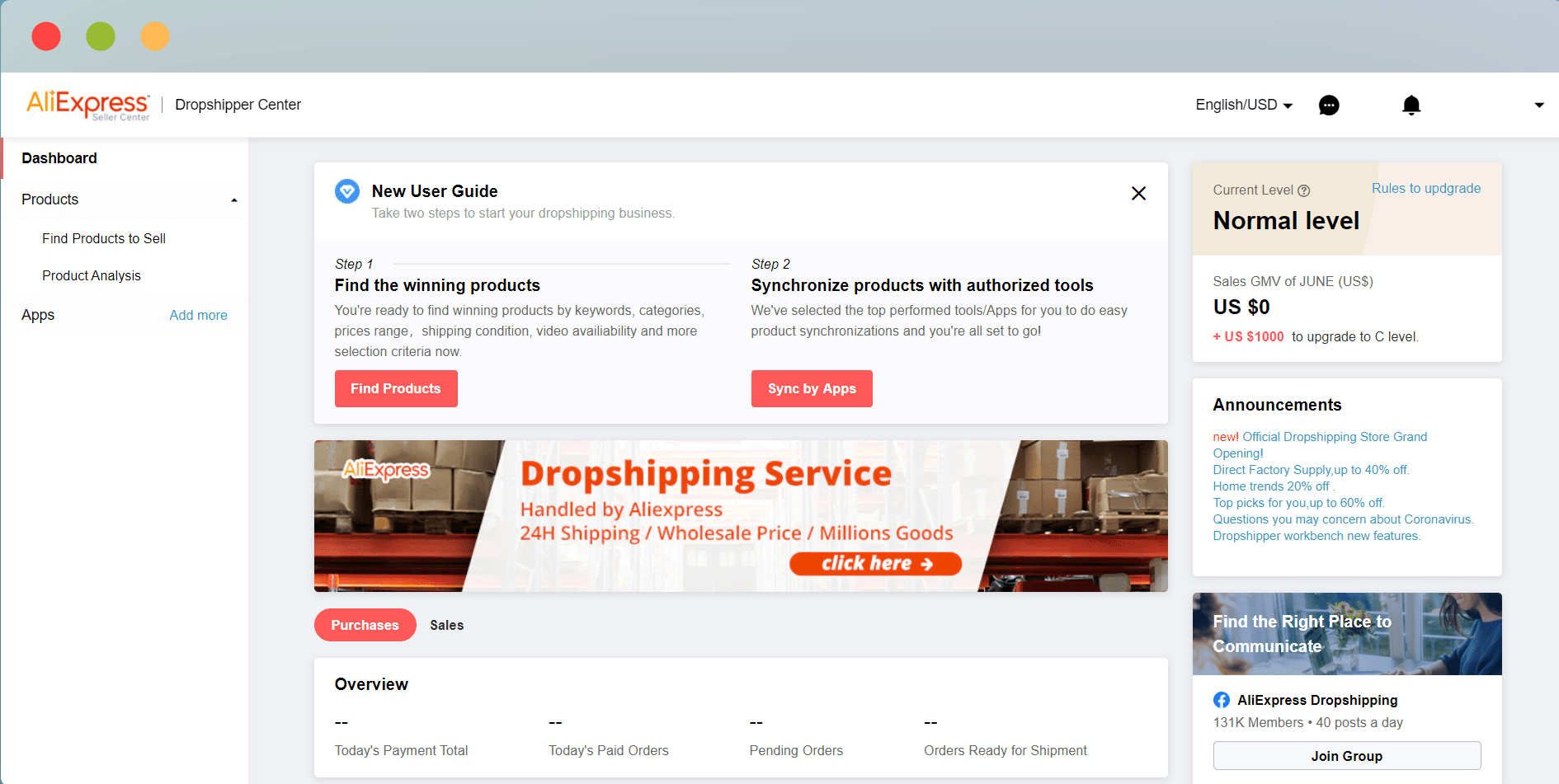 Don't worry, there are plenty of dropshipping product research tools like AliExpress Dropshipping Center that you can use to make this process much easier. Just dedicate time to choose the best one for you and your store.
Final Thoughts
Finding items to dropship might be a challenging task. But with the right resources, it's not an impossible one. Putting in a bit of effort will also benefit you in the long run.
The list of items above should guide you into which items to add and avoid. In addition, knowing which niches are profitable and answers to frequently asked questions should also help you establish best practices for your store.
If you need help sourcing the products you want to dropship, you may contact us, and let's find them for you for free.