It's no surprise that online shopping has gotten even more popular, especially that the internet is now more accessible than ever.
At present, more than two billion people are shopping online. However, the increase in online shoppers also posed a new question for online sellers, especially dropshippers.
How to have faster delivery times?
In this guide, we'll be tackling the different factors that affect delivery times, options to speed up shipping times, and tips for handling long delivery times.
This read should be beneficial for anyone looking to improve customer experience and shorten customer waiting time.
Let's get started.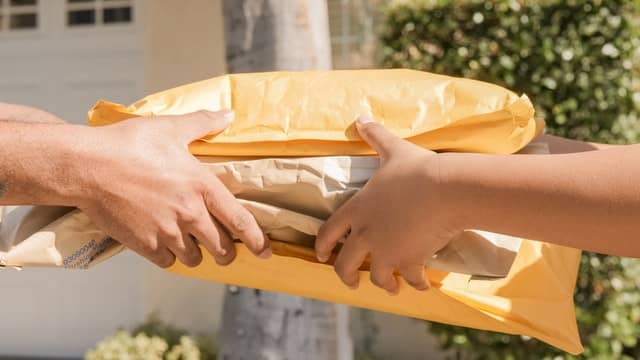 What Are Shopper's Expectations on Online Shopping Delivery Times and Options?
Now that online shopping has become a norm, more shoppers expect fast delivery times from their trusted websites and brands.
However, this expectation can't always be met by dropshippers, considering the total time it takes an order to arrive at the address indicated by a customer.
According to the latest data, 62% of online shoppers expect their orders to arrive not more than 3 business days, especially when choosing the free shipping option.
This indicates that although people want to order online, they prefer orders to arrive as soon as possible.
Another interesting statistic is that a website may see a 90% increase in their orders if they offer free shipping. Other than having shorter delivery times, free shipping also invites customers to purchase your products.
The statistics above clearly suggest it's crucial to find ways to improve delivery times or at least find ways to entice customers.
How Fast Is Dropshipping?
The statistics mentioned above now leads to the question of how fast dropshipping is.
The easiest way to answer this question is that shipping depends on four factors: Processing Time, Supplier Location, Shipping Options, and Unforeseen Circumstances.
Some of these factors are also critical steps in the order fulfillment process.
We will discuss all these factors in detail below.
Processing Time
Perhaps a key factor most customers—even some dropshippers—forget to consider is the time it takes for a supplier to process an order and ship out the parcel.
This period is called processing time. The steps below visualize what takes place during this period:
The supplier receives the order and verifies the payment option.

Orders are fetched and packaged.

Packaged orders are picked up and sorted for shipping.

Orders are shipped.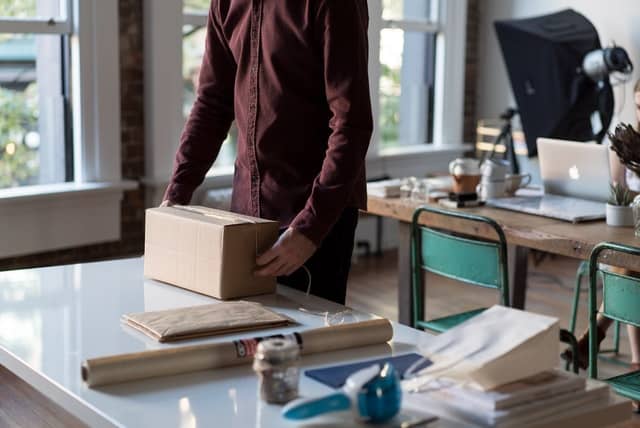 Each step may take its own time and are purely dependent upon the preceding step.
Steps 1 and 2 are dependent upon the suppliers. When supply is short, it can take time before the products are fetched and wrapped for shipping.
On the other hand, steps 3 and 4 are dependent upon logistics providers. These providers have varying times to sort out parcels and get them ready for shipping.
It's also good to note that the entire processing period is separate from the actual shipping period. For AliExpress orders, this period may take anywhere between 3 to 8 business days, depending on the logistics provider and current product supply.
Supplier Location
Online shopping has allowed customers to order from any part of the globe, given that delivery is possible. This means you can order products from thousands of miles away.
While it does seem pretty convenient, shipping will take time.
It's beneficial to consider the dropshipping supplier's location when choosing products to add to your website. Their location will impact the time it takes for the product to arrive at your customers' doorstep.
More often than not, plenty of local suppliers near you offer the products you want to sell. If not, you can research your product and look for other suppliers offering the best delivery times.
Dropshipping Shipping Options
A considerable portion of the fulfillment process is taken up by the actual shipping time. Each logistics provider has its timeline, and more often than not, they take more than two days to ship products.
Although, the growing ecommerce market has introduced several options, depending on where the supplier is located.
But for China, these options include China Post, AliExpress Packaging Service, e-Packet, YunExpress, Yanwen, and Special Line. In addition, AliExpress currently has DHL UK, DHL HK, Meest Express, and BST as its logistics providers.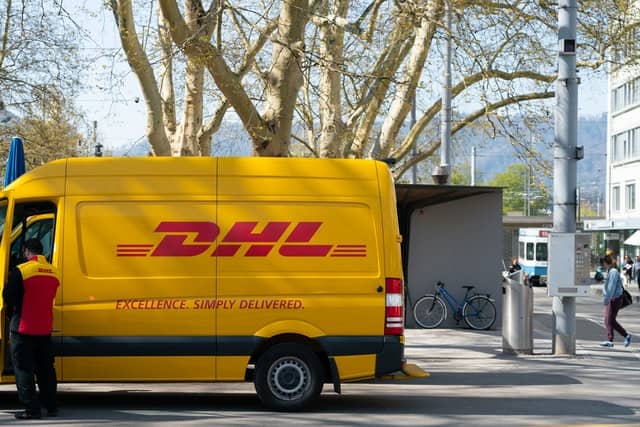 Standard shipping often takes 14 to 60 calendar days, whereas third-party logistics providers take three to 25 working days.
Yanwen and YunExpress both have gained traction because of their consistency in shipping times and affordability. If you're looking for a reliable logistics provider that fits the budget, read on more about these companies below.
Unforeseen Circumstances
Unforeseen circumstances are bound to happen, whether we like it or not. This is one of the risks both sellers and customers have to remember regarding online transactions.
It doesn't always happen, but it's a good practice to keep an open mind for any unforeseen circumstances.
As an example, the COVID-19 pandemic has proven that these unforeseen circumstances drastically affect shipping times. Other types of events include weather conditions, lack of supply, or even just stockouts.
How Can I Do Fast Shipping Dropshipping?
Despite the factors enumerated above, there are still ways to cut down on shipping time. Take the time to explore each option, and find if it works for your business or not.
Here are some options you can explore:
Reliable Logistics Providers
We've already mentioned that logistics providers play a crucial role in the entire order fulfillment process. Needless to say, choosing the right one will greatly help you improve your delivery times.
Currently, there are a few notable companies you should consider. These are Yanwen and YunExpress.
Yanwen
Founded in 1998, Yanwen is considered to be one of the leading third-party logistics (3PL) in China. The company provides seamless and cross-border services to ecommerce sellers.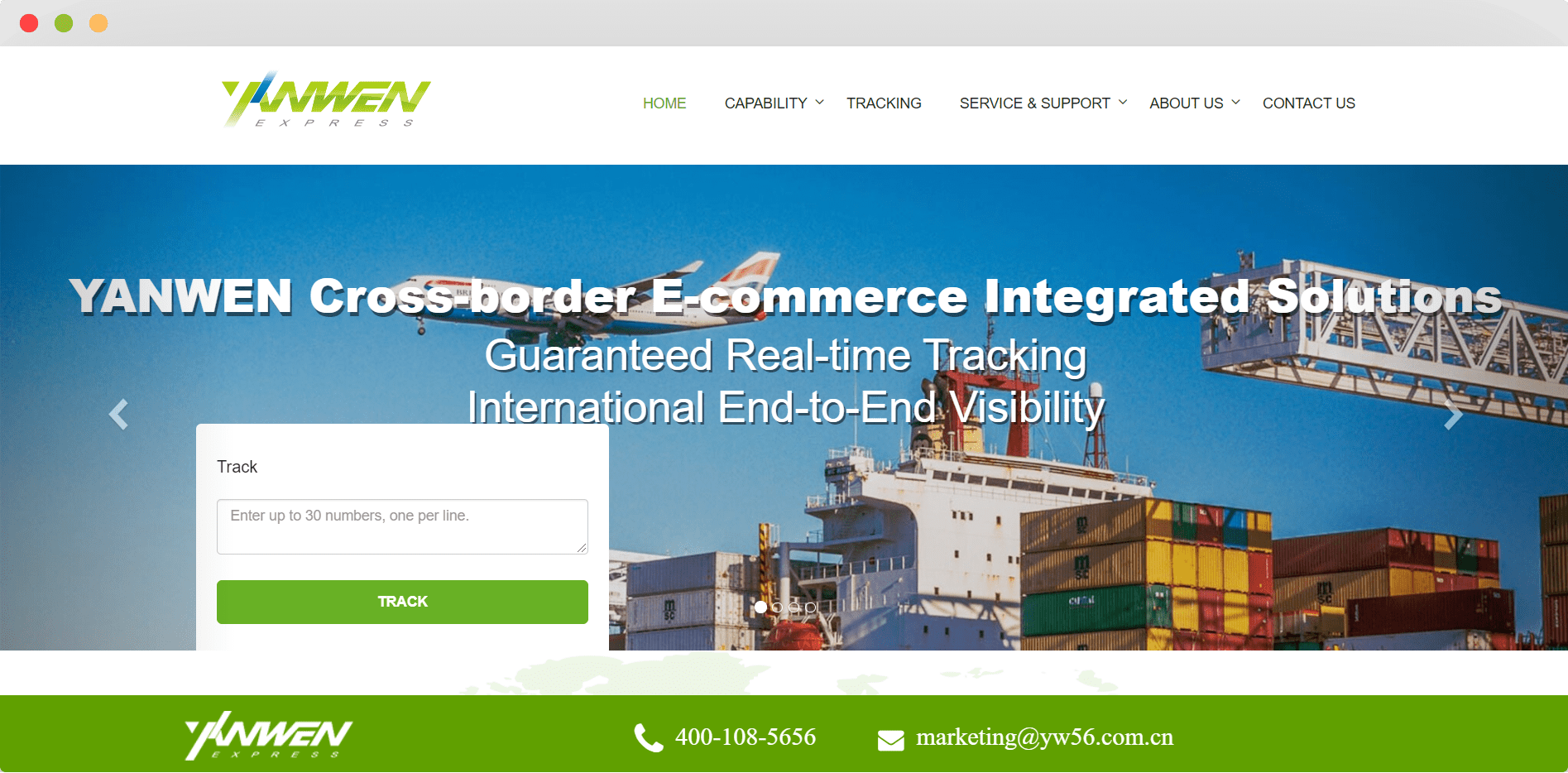 In 2015, the company became the recommended and authorized logistics provider for different ecommerce platforms like AliExpress and Ebay.
By 2016, the company had already delivered more than 250 million packages.
From collection to to last mile delivery, Yanwen ensures customer satisfaction through its services. Moreover, customers can easily track their orders for transparency.
Customers also have the option to track their parcels through their website.
YunExpress
Another reliable 3PL for dropshippers is YunExpress. Compared to other companies, YunExpress is relatively younger—being founded in 2014.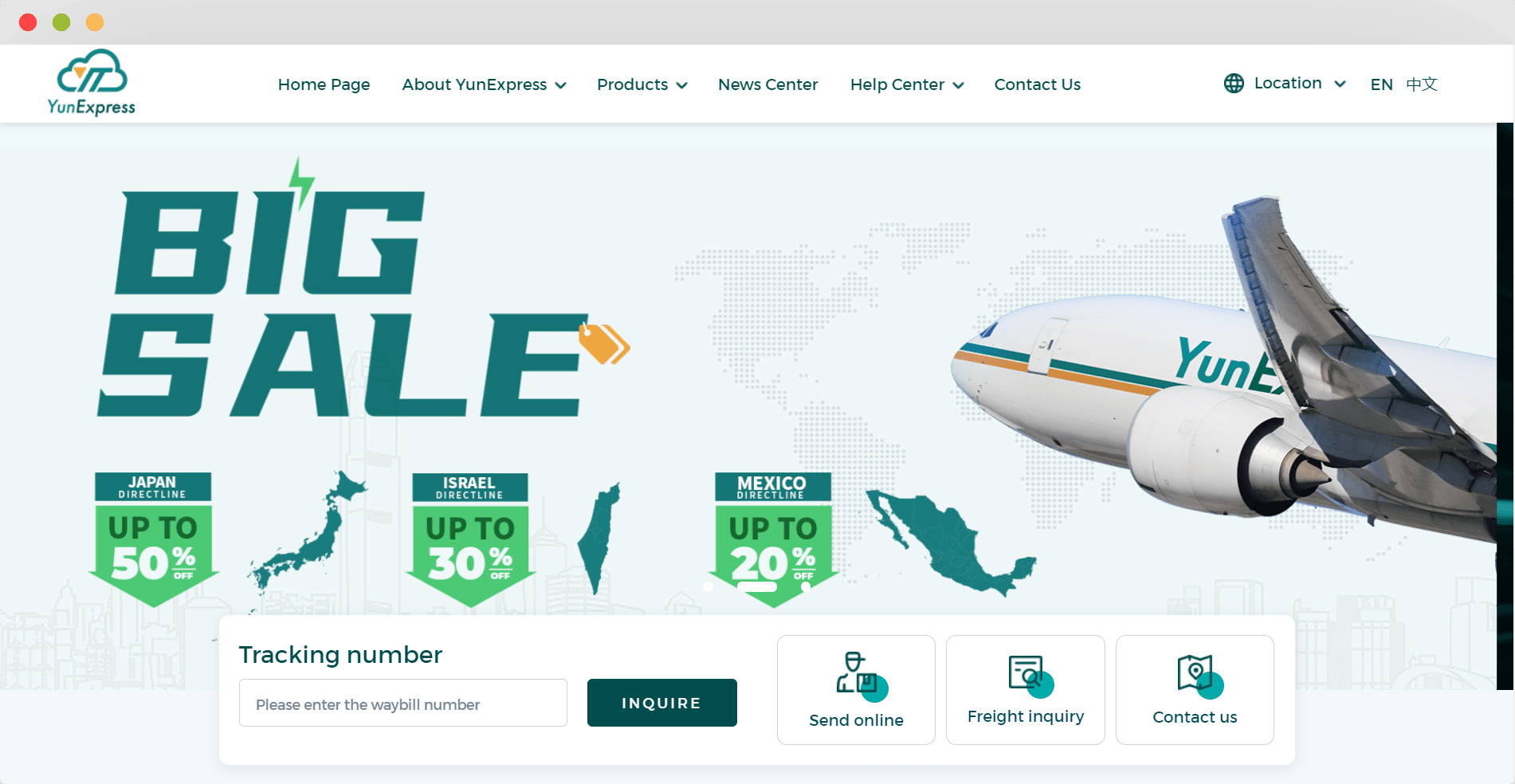 But don't underestimate this company as it's currently one of the most trusted and affordable logistics providers in China.
The company is currently focused on ecommerce parcels for directline logistics solutions. It has more than 15 transit hubs and processes more than 700,000 parcels daily.
YunExpress has plenty of warehouse locations in Europe, North America, Asia, and Oceania.
The company offers four different products: cross-border B2C lines, Fulfillment by Amazon Transfer, Postal Parcel, and International Express.
Local Suppliers
Choosing local suppliers will also put you at an advantage because of faster shipping. The products no longer need to travel a couple of days by sea—in most cases—just to reach their destination.
By being closer to customers, you also get to choose cheaper options because of lesser freight costs. In addition, same-day delivery could also be possible with this technique.
The catch, however, is that you might not get that many options when it comes to the products you can sell or their quality. So just remember, product quality should also be kept in mind.
Pre-stocking
A great option you can also consider is pre-stocking for fast shipping. You can pre-stock your hottest products by sending these products to warehouses in critical locations.
These warehouses will keep your inventory and fulfill your customer's orders much faster now that they're closer in proximity.
Ideally, this is suitable for dropshippers who are more than ready to scale their business and have a steady stream of orders coming in.
NicheDropshipping offers this service, with two warehouses located in the United States.
5 Tips for Increasing Customer Satisfaction for Long Delivery Times
We've already established that you don't have complete control over how fast your customer's order is fulfilled. But that doesn't mean you can't improve your customer's overall experience.
Even if orders take weeks to get fulfilled, there are a couple of things you can do to manage your customer's expectations and guarantee their satisfaction.
Here are some of them:
Know Actual Delivery Times
As a dropshipper, it pays to understand what customers go through when ordering from your dropshipping store. When you experience what they experience, you get a better idea of how to improve your business.
One of the critical things you have to experience fully is the actual delivery time. You can mimic a shopper's experience by ordering from your stores.
Take note of the time it takes between sending your order and receiving what you ordered.
If you want to take it to the next level, identify critical people—maybe friends or family—in other parts of the globe to order and receive items, too.
Getting actual numbers and receiving feedback firsthand helps you improve your process, find better suppliers, and publish the correct delivery timeline on your website.
Be Transparent
If there's one thing you need to establish with your customers, it's trust. Once you gain that trust, you can expect them to be frequent, if not loyal, customers.
The easiest way to gain your customer's trust is by being transparent. You can do this by showing actual shipping times or providing a tracker.
You can take the actual shipping times from the data you gathered in the tip mentioned above.
Using a tracker is also helpful and allows your customers to see the progress of their orders. AliExpress provides different options—partnered with logistics providers—to track orders.
One of the trackers provided is the AliExpress Standard Shipping Tracker, which lets you track up to 30 orders.
Coordinate Closely With Suppliers and Customers
A lot of things can happen, both good and bad, during the order fulfillment process. As we've mentioned, several factors are affecting the time the order arrives.
So, one tip to keep your customers at ease is to coordinate closely with them and the suppliers.
What differentiates this tip from the previous one is that this isn't machine-automated—no tracker involved. Instead, you'll either do this via emails or calls.
This is one of the ways also to get pretty personal with your customers.
You must first get updates from suppliers regarding orders you've forwarded to them to do this. These updates are crucial, especially when they've already taken too long to do their part.
Once you've gotten updates from suppliers, cascade the information to your customers and guarantee that the order is being processed.
However, this tip may not be practical and applicable for all dropshipping businesses. Unless your current customer base is manageable or you have a customer service team at your disposal, this can be a bit time- and energy-consuming.
So, gauge your resources wisely and choose whether this kind of approach is suitable for your business.
Charge Flat Rates
Charging flat rates often come with the benefit of offsetting your costs while encouraging customers to order more products from your store.
There are two different kinds of flat rates—single and tiered. Single flat rates are calculated against your overall sales forecast. Here is Shopify's example of how to calculate single flat shipping rates:
Your flat shipping rate is calculated by dividing the total shipping cost of all forecasted orders by the total quantity (in pieces) of forecasted orders.
On the other hand, tiered flat rates depend on the total weight or the total price of the orders.
You can set a flat rate for price ranges. For example, charge a $5 shipping fee for carts between $0 to $9.99, a $10 shipping fee for $10 to $19.99, and so forth.
You can also opt to charge a tiered flat rate for total weight, like $10 for orders between 0.001 lb to 9.99 lb, $20 for 10 lb to 19.99 lb, and so forth.
Just choose between which type of flat rate is applicable and more practical for your products.
Offer Free Shipping
There's no denying that seeing the 'Free Shipping' sign on any e-commerce website can be inviting. After all, shipping fees tend to skyrocket, especially when the supplier is thousands of miles away.
Free shipping can be offered through two scenarios.
The first scenario is that you shoulder the costs of shipping. Either by including the shipping cost into your product pricing or by taking it out of your profits.
The second scenario is that your supplier offers free shipping. The shipping costs are already included in their offerings, making it convenient for you and your customer.
For many dropshippers, the first scenario is more common than the second one. However, doing sufficient product research might just land you a chance to enjoy free shipping from suppliers.
Key Takeaways
It's common for dropshipping delivery to take quite some time. But dropshippers can explore other options to find a way around this.
One of these is warehousing through a dropshipping agent. Again, you may contact us if you want to know more about this service.