Dropshipping store owners make profit by keeping a specific percentage on each sale. That is the reason people often say that dropshipping offers a low profit margin.
However, this is only the case if you're dropshipping low ticket products. These are the "cheaper" products that generally cost below $200. And the lower the price, the lower the profit margin.
So how can you maximize your profit? You guessed it right – by looking for high ticket dropshipping products, or in layman's terms, products that cost higher than $200.
This is why in this article, we've compiled a list of 20 high ticket products that you can start dropshipping to rack up some heavy profits.
Let's dive straight into it!
3D Printer
The market of 3D printers has seen substantial success and growth over the years.
Global value of 3D printing activities is expected to reach $55.8 billion by 2027 with the compound annual growth rate being an aggressive 23.0%.
Given the numbers above, it's safe to say that this is the perfect time to start dropshipping 3D printers.
Entry-level 3D printers cost around $200 – $500 while high-end printers can range from $1,500 to even $6,000.
All in all, there's plenty of room for profit if you can solidify your place in the market.
Golf Simulators
Golf simulators vary in cost depending on their types with the prices generally starting from $500.
However, golfers wouldn't think twice before purchasing this product.
Besides, it also packs a promising upsell potential so it's easy to expand your business.
The only drawback is that finding suppliers for this product is a bit difficult.
But if you succeed, the competition is low and it would be easier for you to penetrate the market.
Camera Drones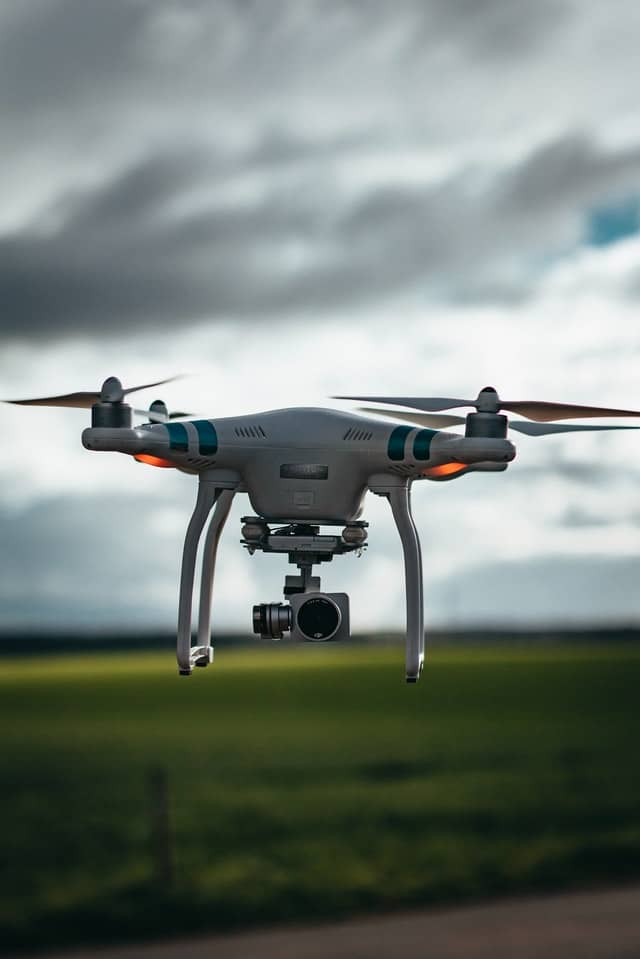 The drone industry is estimated to reach $63.6 billion by 2025.
Nowadays they're often used by photographers in weddings and other events.
The price of camera drones starts at around $300 and can go up to thousands of dollars depending on the quality.
So now is the time to get your feet wet by diving into this market.
Cat Tower Condo
Cats are one of the most domesticated animals in the world with 25.4% of U.S households having one.
So a cat tower condo is a great addition to the list of high ticket dropshipping products.
But keep in mind that similar to other products on this list, you can also find condos at cheaper prices with lesser quality.
With the love that most people around the world share for cats, dropshipping a cat tower condo is one of the safest options on this list.
Queen-Sized Bed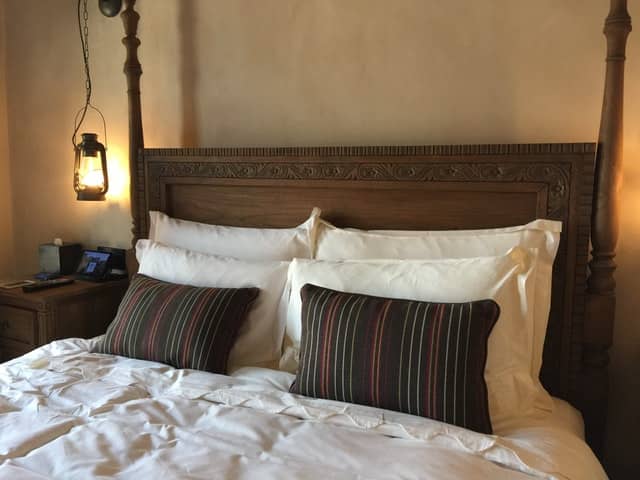 Without a doubt, this is one of the most expensive high ticket products on our list.
Although dropshipping a queen-sized bed can be difficult, the profit you'll generate from each sale makes it more than worth it.
The average price of a budget queen-sized bed starts from $600. And a mid-ranged bed can easily go above $1,000.
So let's say the revenue you generate from each sale is $800. If you keep a margin of 20% on that, then the profit you'll make each sale is $160.
Not too shabby even if you're closing one sale every other day.
Electric Bicycles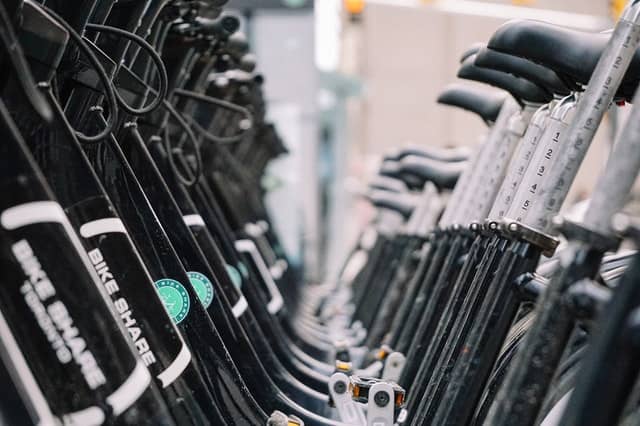 Electric bicycles are booming in popularity, especially in Europe and China.
The reason for their growing demand is that not only are they environmentally friendly, but also, save you money on fuel.
If you're planning to dropship them then know that an entry-level electric bike starts from $600.
But most people know that quality e-bikes start at $1,000, so they're willing to pay more.
DIY Garden Shed
There are companies that sell ready-to-assemble home garden sheds.
Not completely a DIY project, but people are surely going to enjoy purchasing because it's cheaper.
Depending on the wood it is made from, the cost of a garden shed typically starts from $600.
And the installation service can further charge $100 – $250. This often compels people to buy these assemble-at-home garden sheds.
Camping Tents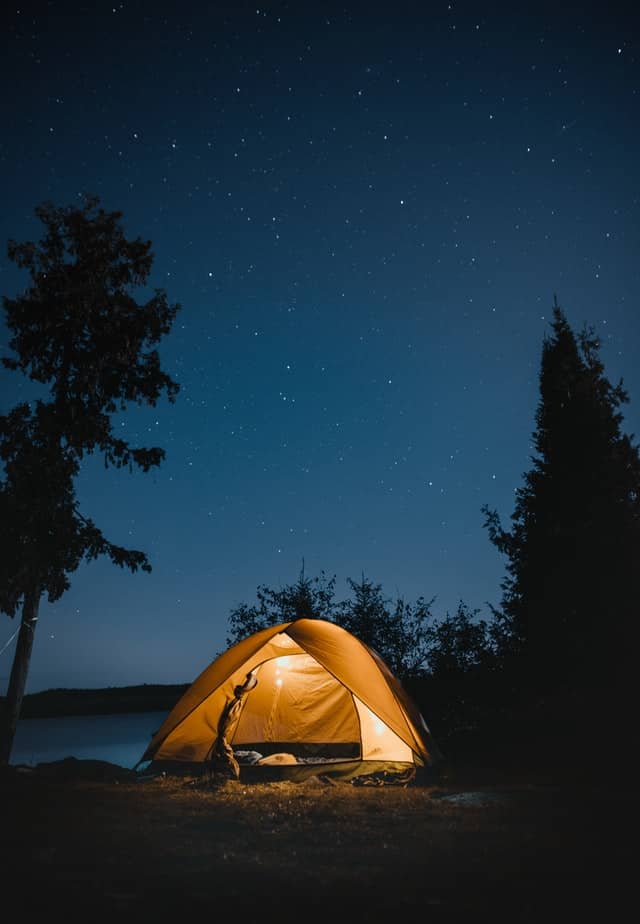 Who doesn't like exploring the great outdoors? And for that, including a camping tent is a must on a campers' checklist.
The price of camping tents depends on a variety of factors including their capacity, quality of material, and weight.
A 4-6 person tent can cost anywhere from $50 to $400, making it suitable for both low ticket and high ticket dropshipping.
And in comparison to electronics and other fragile products, camping tents are also less risky to dropship.
Campers prefer carrying lighter and portable products. So dropship tents that meet these requirements.
Home Safes
Banks may have made our lives easier but there are still some people who prefer to keep their valuables locked in their homes.
You're going to find many people in the U.S who store jewelry, cash, or even guns inside safes.
The cost of home safes also varies depending on their durability and complexity.
But in general, buyers don't mind paying a higher price for it because they don't want to cut costs when it comes to safety.
Game Room Tables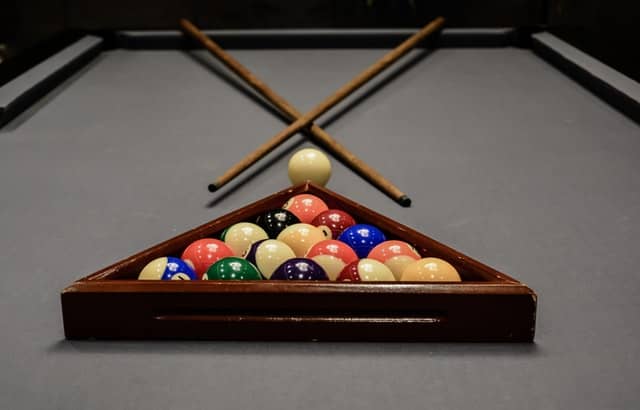 Foosball, snooker, air hockey, and billiard tables are often sold commercially.
In addition to that, families are also showing a keen interest in them nowadays because people prefer having a game room in their homes.
So dropshipping game room tables can prove to be highly profitable for you.
Make sure that you find a local supplier in the country you're operating in. Otherwise, most of your money will go into paying the logistical costs.
Swimming Pool Cover
People spend thousands of dollars to build a swimming pool. It's only natural that they would want to keep it clean and safe from debris.
Depending on the material the cover is made from, its cost can range from $100 to a whopping $3,800. So by any means, it isn't a cheap investment.
If you're planning to dropship this high-ticket product, then we'd recommend targeting the Australian market.
At least 13% of Australian households have a swimming pool so the demand for swimming pool covers is also higher.
Automatic Pool Cleaner
Similar to pool covers, automatic or robotic pool cleaners are also a must-have for pool owners.
Their autonomous operation can save you hours' worth of effort.
At the same time, it also reduces the risk of injuries that humans may sustain while cleaning the pool. So it is increasing in demand both for private and commercial use.
The price of pool cleaners usually starts from $500 depending on their speed and efficiency. But make sure to find a reputable supplier as this is a risky product to dropship.
Even a single manufacturing or shipping problem can lead to negative reviews and refunds.
Digital Cameras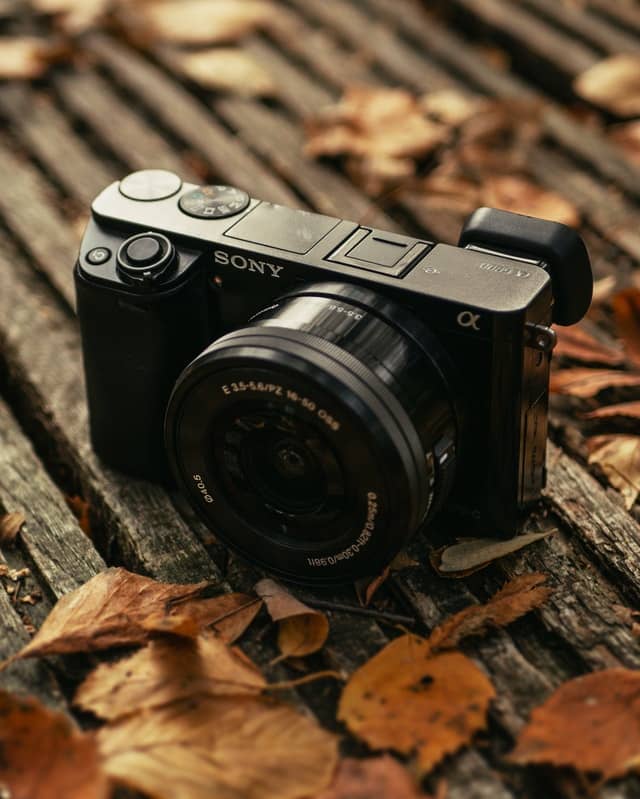 Digital cameras come at varying prices and are a proven product to dropship.
The growing trend of taking aesthetic pictures and the widespread use of social media have only increased its demand.
The prices of basic digital cameras nowadays range from $300 to $900. Overall, this niche can help you make some serious dough.
Home Theatre Equipment
Setting up a home theatre can also cost a hefty amount of money. The lighting, sound system, projector, and other gadgets can add up to a minimum of $4,000.
But it is a one-time investment, so people are willing to make it.
This is why if you can find quality home theatre equipment, then it isn't a bad idea to consider dropshipping it.
Remote Control Cars
Popular among kids, you'd find remote control cars and monster trucks for as little as $50 and as high as $800.
It all depends on the quality, material, and of course, how cool the design is.
But since you're looking for high-ticket products, don't settle for those cheap and fragile RC cars that are being sold by most stores.
Check reviews of different RC cars online. Spend your time to find a reliable supplier, take samples and only then, start dropshipping this product.
Car Roof Rack
Car roof racks can come in handy for avid travelers and transportation service providers.
The starting price for roof racks is about $150 while top-of-the-line racks can go up to $500.
Aside from being a high profit, it is also a low-risk product as people often purchase it for everyday use.
Massage Chairs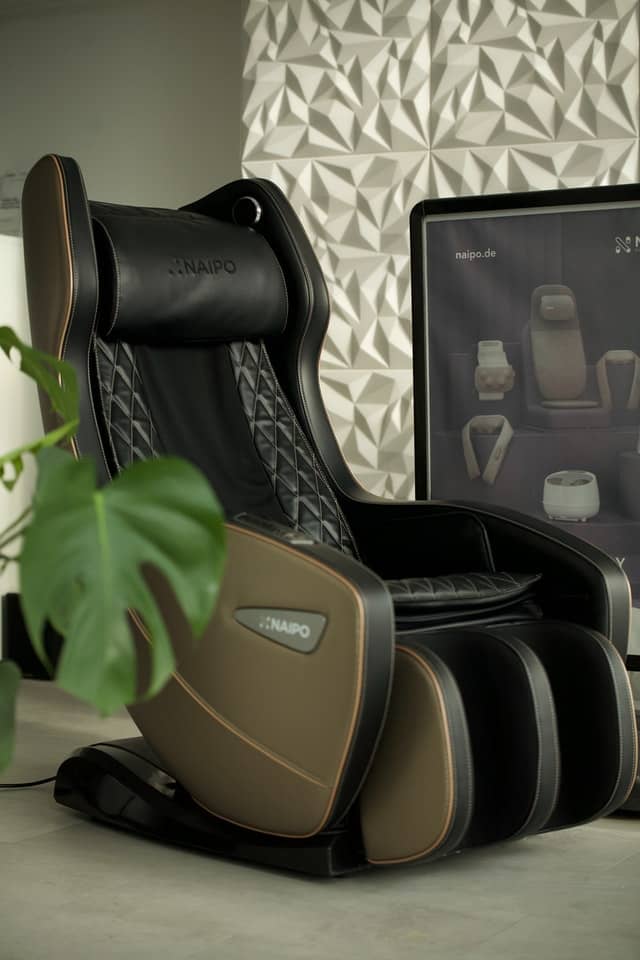 Sitting in the same position for hours can have adverse effects on our health.
And since most people don't like exercising, massage chairs are becoming their go-to option.
The prices of massage chairs can range from $150 – $4,000 while some of them can go up to $15,000.
But considering the physical relief they offer, people are willing to pay the price.
So although challenging, if you can manage to dropship this product then you can easily make some big bucks.
Massage Tables
Quality massage tables are difficult to find so they're high in demand among both businesses and consumers.
According to Google Trends, France has the highest number of search queries for massage tables.
So if you're planning to dropship this product, then you now know your destination.
Perhaps you could create a package and sell massage tables along with massage chairs to fully target this niche.
Electric Fireplace
Electric fireplaces are in style and are becoming popular inside smart houses.
An electric fireplace is safer than a conventional one as it doesn't emit smoke. It is also easier to use and requires lesser maintenance.
It costs around $700 on average. We recommend dropshipping it in countries with colder climates, like the U.K.
Stand Up Paddle Board
Standup paddleboarding is a growing sport with modern roots in Hawaii.
What is it? Well, as the name suggests, you paddle in the water while standing on a board.
A good standup paddleboard costs around $900 and the prices for more durable ones can even reach $1,200.
And although, standup paddleboarding itself is considered to be a safe sport, proper measures and safe practices must be followed to avoid any mishaps.
One of those measures also includes purchasing a high-quality standup paddleboard. So this product shows great potential for success
Try targeting the U.S or Australian market during the summers if you're planning to dropship standup paddleboards.
FAQs about High Ticket Dropshipping Products
Is High Ticket Dropshipping a Good Idea?
Whether high ticket dropshipping is a good or a bad idea entirely depends on the execution. Some people have made big bucks through it while others have seen huge losses.
In short, the risk in high ticket dropshipping is much higher but so is the reward. So if you know what you're doing, it can prove to be highly profitable for you.
Should Beginners Try High Ticket Dropshipping?
No, high ticket dropshipping isn't for beginners.
The reason for that is people often feel hesitant to shop pricey products from new stores so it would take some time for you to build a reputation.
Unless you have a solid marketing strategy and experience to execute it, don't try it. Stick to low-ticket products instead to gain more practical knowledge.
How Much Profit to Keep in High Ticket Dropshipping?
The recommended profit margin for high ticket dropshipping is 30-40%. If you're selling a $800 product, then you should keep at least $250 profit on it. Not too shabby from a single sale.
Can Dropshipping High Ticket Products Make You Rich?
High ticket dropshipping can indeed make you rich due to the higher profit margin. Even if you sell a single $500 product each day and keep a 30% profit on it, you can make $4,500 monthly.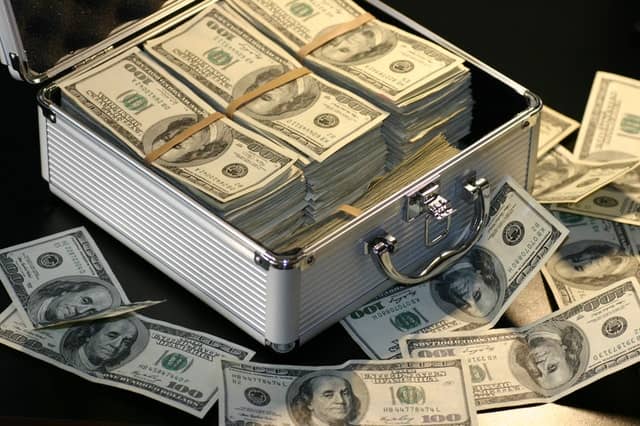 How to Find High Ticket Suppliers?
Finding suppliers for high ticket products isn't any different than low ticket products. You can search the product you have in mind on eCommerce platforms like AliExpress and Spocket.
You'll likely find a list of suppliers so get in touch with the one who has great reviews and also charges low rates.
Always make sure that the supplier you choose is in the same country where you plan to dropship. That is because people don't like waiting for long periods when they're purchasing a costly product.
How to Market a High Ticket Dropshipping Store
When dropshipping high ticket products, it's even more important for you to have a solid marketing strategy.
This is why here are 3 ways for you to market your high ticket product dropshipping store:
One of the best ways to market any business is through the use of social media. Running ad campaigns on platforms like Facebook, Instagram or even TikTok can help you reach the masses.
Most people have a limited budget and you don't have to market your business on every platform either. Keep in mind that the social media platform you choose for marketing entirely depends on your target audience.
If you're trying to particularly target the millennials then Instagram is a solid option.
If it's Gen Z, then consider TikTok dropshipping. Similarly, if you're targeting adults or a mixed audience, then Facebook is your best bet.
PPC Shopping Ads
Pay-per-click ads of Google and Microsoft Bing can be a great way to sell high-ticket items as they help you target "qualified buyers".
What do we mean by that? Well, these ads are displayed directly to the prospects who have a history of shopping for high ticket products while the low-conversion traffic is filtered out.
Search Engine Optimization
The competition in high ticket products is often lower. So go all-in with SEO. Target not only for short but also long-tail keywords.
If possible, start a blog surrounding your niche and optimize your listings as much as possible. We also recommend hiring an expert copywriter to write the description of your products.
What Are the Benefits of High Ticket Dropshipping?
In comparison to traditional dropshipping, here are 4 core benefits of high ticket dropshipping:
Higher Profit Margins
As we mentioned earlier, in high ticket dropshipping the expected profit ratio is 30-40% on each sale. And with products typically ranging from $200 – $600, you can make decent money on each product.
Long-Term Sustainability
Traditional dropshipping is about targeting the current trends. You sell an item until the market doesn't become overly saturated.
However, this isn't the case for high ticket dropshipping as the main aim is to target non-trendy items. As a result, high ticket dropshipping products tend to stay around longer.
Easier to Rank
In high ticket dropshipping you're targeting non-trendy and low competition products. This is why in comparison to a traditional store, it's easier to rank a high ticket product store.
Lower Customer Support Expenses
You don't have to dedicate too much time and resources to the customer support of a high ticket product store.
That's because the number of sales you close will be much lower than traditional stores. So there will also be a lesser volume of complaints for you to deal with.
What Are the Drawbacks of High Ticket Dropshipping?
High ticket dropshipping comes with its fair share of drawbacks. Here are to name a few:
Higher Budget
The start-up cost of a high ticket dropshipping store is much higher than traditional stores. To gain the trust of the prospects, you need an attractive store design, a higher marketing budget, and also cash reserves to dropship the products.
Challenging for Beginners
High ticket dropshipping isn't for beginners. It requires more focused marketing efforts because people don't spend $500 out of impulse.
We suggest that you only try your luck with high ticket dropshipping if you have experience in building sales funnel and branding.
Higher Risk
It isn't a big deal if a 5$ phone case isn't delivered on time. The customer may not say much either. However, if a $1,000 product is delayed then that's an entirely different story.
And aside from late delivery, if the product gets damaged during shipping then you'll have to bear heavy losses. This is why we call high product dropshipping high risk and high reward.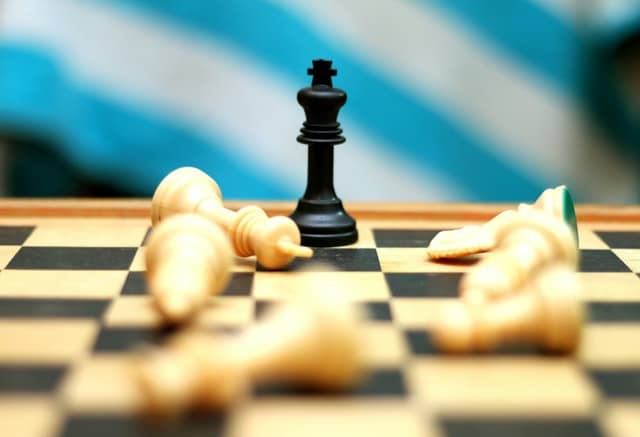 Final Thoughts
If you play your cards right, high ticket product dropshipping can generate a huge amount of monthly profit.
That too in half the effort you'd put in a traditional dropshipping store.
But we only recommend jumping onto it if you're confident and have a solid plan ready to be executed.
So spend your time on the product research phase and lay out a marketing strategy.
After you've decided what to sell, NicheDropshipping can help you source it.
Already made up your mind? Then contact us today to learn how we can assist you!