TikTok is a voiceover video-sharing social networking app that has taken the world by storm.
With over 689 million users worldwide, it has created ample opportunities for eCommerce enthusiasts to market and build their business through visual engagement.
So without any doubt, it is also a fantastic medium for dropshippers to maximize their reach. But dropshipping on TikTok is a bit different than other social networks.
This is why, in our Ultimate FAQ Guide, we'll discuss how you can fully reap the benefits of this rapidly growing platform.
Let's dive straight into it!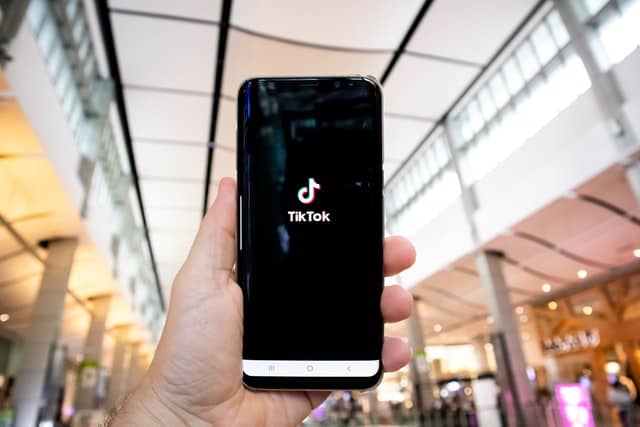 Can you Dropship on TikTok?
Yes, you can do dropshipping on TikTok as long as you know what product to sell and have your Shopify or WooCommerce website ready.
Similar to other social media platforms, TikTok can effectively be used to market a dropshipping business.
We'll touch more on that in a later part of this guide but in short, businesses can upload relevant videos, run ad campaigns, or reach out to TikTok influencers to promote their products.
Is Dropshipping on TikTok Profitable?
Whether dropshipping on TikTok is profitable or not heavily depends on your choice of product, target audience and marketing strategy.
Keep in mind that roughly half of the users on TikTok are aged between 18-to 29-years old.
So you need to optimize your marketing efforts according to things that are currently trending among Millennials and Gen Z.
This will help you maximize your reach on the platform and also increase the likelihood of generating more profit.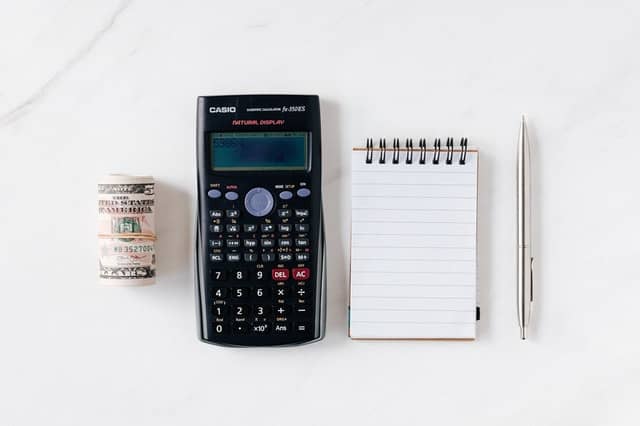 How to Build a TikTok Account for a Dropshipping Store?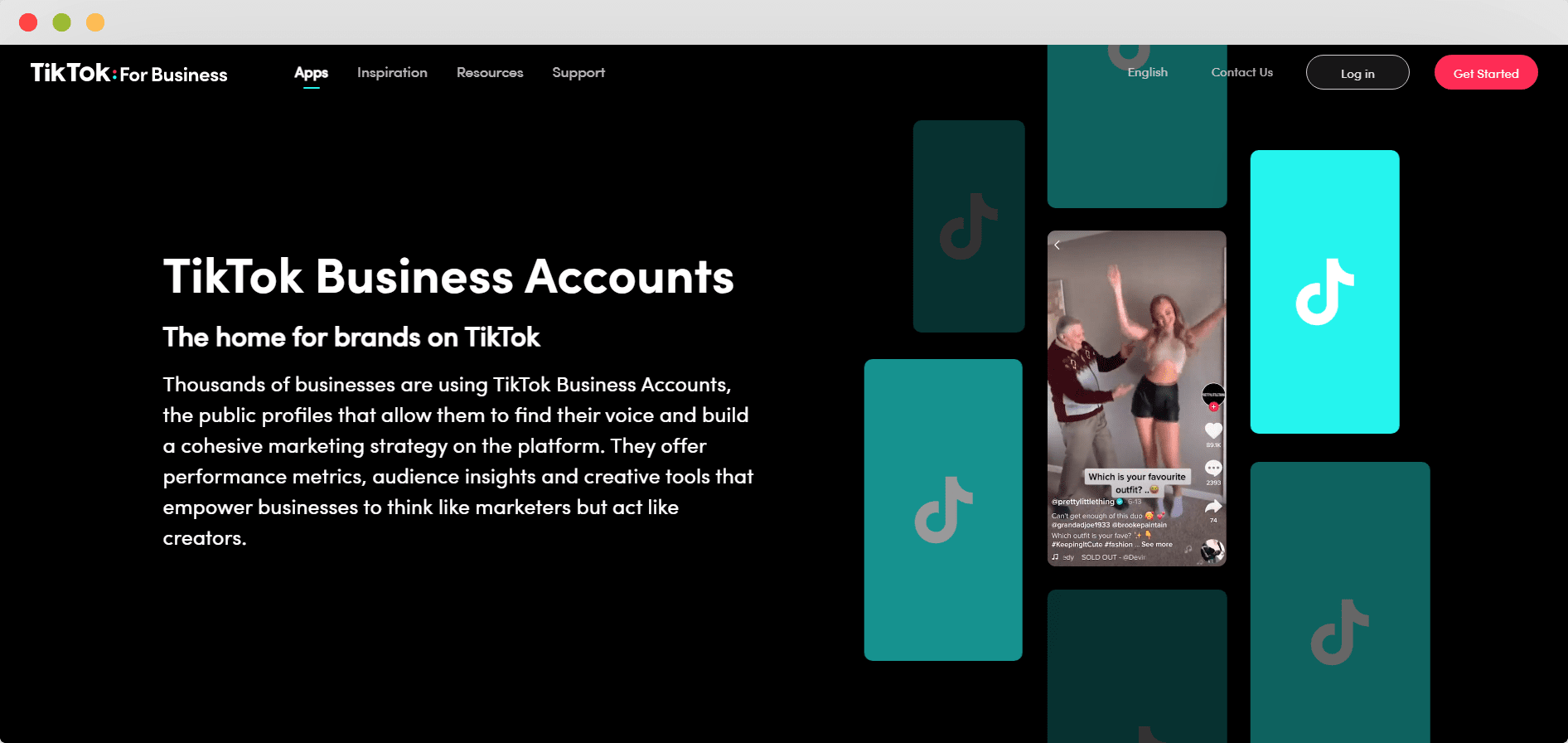 Starting a TikTok business account isn't any different than creating a regular profile.
All you need to do is provide basic information like your email and phone number. Verify your account by entering a code, and after that, you can start optimizing your profile.
You can also implement the following tips to make your profile stand out in the competition:
Select the Right Birth Date
If you're starting a dropshipping business, you're most probably already 18 years or older.
Yet, people often fly through this step by entering random numbers which makes them appear younger.
If the app asks for your birthday while you're creating a regular/business profile, make sure to select a date that makes you 18 years or older.
Otherwise, your account will have certain limitations such as the inability to host live streams and some videos will also be restricted for you.
This will ultimately impact your reach and defeat the purpose of using TikTok, to begin with.
If possible, we recommend staying consistent with your social media handles on all platforms; the same applies to TikTok.
This is especially important if you want to establish yourself as a brand in front of your audience and not another random dropshipping store.
By doing so, you might also get more views from other platforms on your TikTok profile and vice versa. Also, it would become easier for your followers to find you on other platforms.
Choose a High-Resolution Profile Picture
Whether you're using a logo or your own picture, make sure that it's high resolution.
In the case of a logo, we suggest hiring a professional graphic designer as it will directly represent your brand.
And if you're using your own shot as the personality behind the brand, then get it professionally clicked. Convey a positive sentiment by giving a warm smile.
Write a Compelling Profile Bio
Writing a compelling profile bio is one of the most important steps of setting up your TikTok dropshipping account.
You will only have around 80 characters to work with. So make sure that you target the main keywords of your business to rank higher on search results.
And of course, don't forget to throw in a link to your store so your potential customers don't have to search around to make a purchase.
Connect TikTok Profile to Youtube/Instagram (Optional)
Although it is optional, connecting your TikTok business profile to your Instagram or YouTube can do wonders for increasing your followers.
This is even truer if any of your other 2 accounts already have a decent following.
To connect your accounts, all you have to do is tap on "edit profile" and at the bottom of the screen, you'll find the options you're looking for.
How You Can Benefit from a TikTok Business Account?
In comparison to typical creator profiles, TikTok business accounts offer a wide range of features, especially if you switch to a Pro account.
Following are some of the many benefits of a TikTok Pro account:
Ability to check views on your videos.
Video and content trend status
Geographical information of your audience.
Detailed audience insights, including their gender.
The overall growth of your account.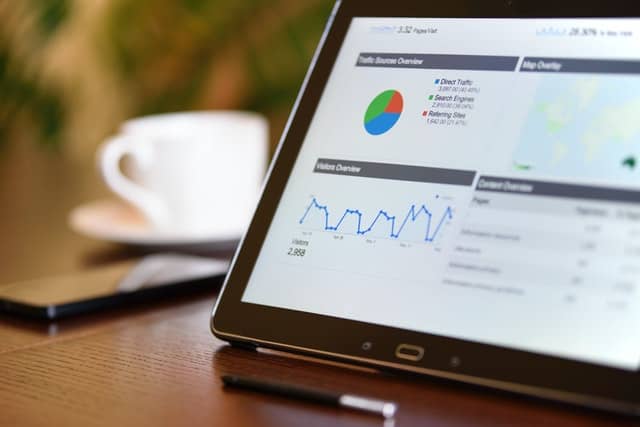 How to Switch to a TikTok Pro Account?
You can switch to a TikTok Pro account by following the steps below:
Step 1: Go to your profile.
Step 2: Open "Privacy and settings"
Step 3: Tap on "Manage my account"
Step 4: Hit the "Switch to Pro Account" button.
Step 5: Press "Continue"
After that, follow the instructions you see on your screen and within no time, your TikTok Pro account will be ready to go.
Are TikTok Ads Good for Dropshipping?
Whether TikTok ads are good for advertising your Shopify dropshipping store or not entirely depends on your marketing efforts.
This is one department where you need to display creativity as the majority of the users on TikTok are in their 20s.
If done right, TikTok ads can bring you big profits because the younger generation often makes impulsive purchases, given that the advertisements successfully capture their attention.
However, TikTok ads cost $10 per thousand impressions. And depending on the ad format and duration, the price can quickly add up and take a big chunk from your pocket.
So before you dive into creating TikTok ad campaigns, we suggest carefully weighing the pros and cons to get your desired results.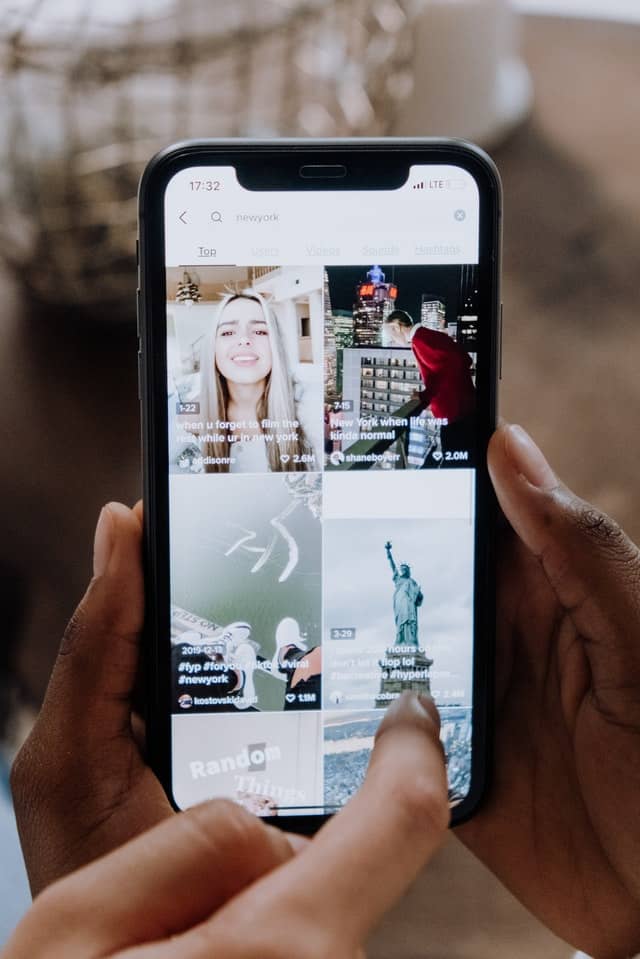 5 Types of TikTok Ads to Grow your Dropshipping Business
TikTok ads have the potential to take your sales to the next level. However, knowing the way they work is pivotal to effectively execute the advertising efforts of your brand.
So following are 5 types of TikTok ads you can use to grow your dropshipping business:
Brand Takeover Ads
Brand Takeover Ads have less competition because users only see them once per day. These ads are typically 3-5 seconds long and can be created using either images or videos.
They appear on the For You Page as soon as the app is opened by the user. This ad works well with the hashtag challenge and can be used to promote it.
Hashtag Challenges
If done right, hashtag challenges have the potential to go viral in no time.
How they work is that the brand will issue a challenge and create certain rules.
The users need to create TikTok content based on those rules and upload it with the given hashtag.
Some brands also set up rewards and giveaways with hashtag challenges to encourage user participation. This is one of the most effective methods to make your brand more recognizable.
In-feed Ads
In-feed Ads appear for users on the For You Page – or what you can also refer to as the news feeds. They can be stretched to 60 seconds, but TikTok typically recommends keeping them 9 to 15 seconds long.
These ads are shareable and have a call-to-action button that directs the users to the landing page of the store. Overall, they are a great resource to increase the overall traffic of your website.
Branded Effects
If you are running a private label dropshipping business, then branded stickers and filters can play a detrimental role in helping you make your brand more recognizable.
Filters in particular can work like a charm as the whole point of TikTok is to create and share videos.
So getting custom filters designed for your brand can help you vamp up the engagement and also potentially drive up your sales.
Topview Ads
The Topview Ads, as the name suggests, appear right after a user opens the TikTok application. These ads autoplay and are up to 60 seconds long.
They are also full-screen and have sound. It's recommended to add a call-to-action at the end of the ad to make it more effective.
But either way, they guarantee increasing your reach and are one of the safest investments you could make to promote your dropshipping business on TikTok.
How to Create a TikTok Ad Campaign for your Dropshipping Business?
If you've made up your mind and would like to proceed with TikTok ads, then head towards the TikTok ads page and create an ad account, if you don't have one already.
After that, follow the steps below:
Step 1: Select Ad Mode
Once you've logged in, you'll see two options in front of you:
Simplified Mode
Custom Mode
Initially, we suggest sticking with the simplified mode. Creating ads on it will be simpler, faster and more budget-friendly.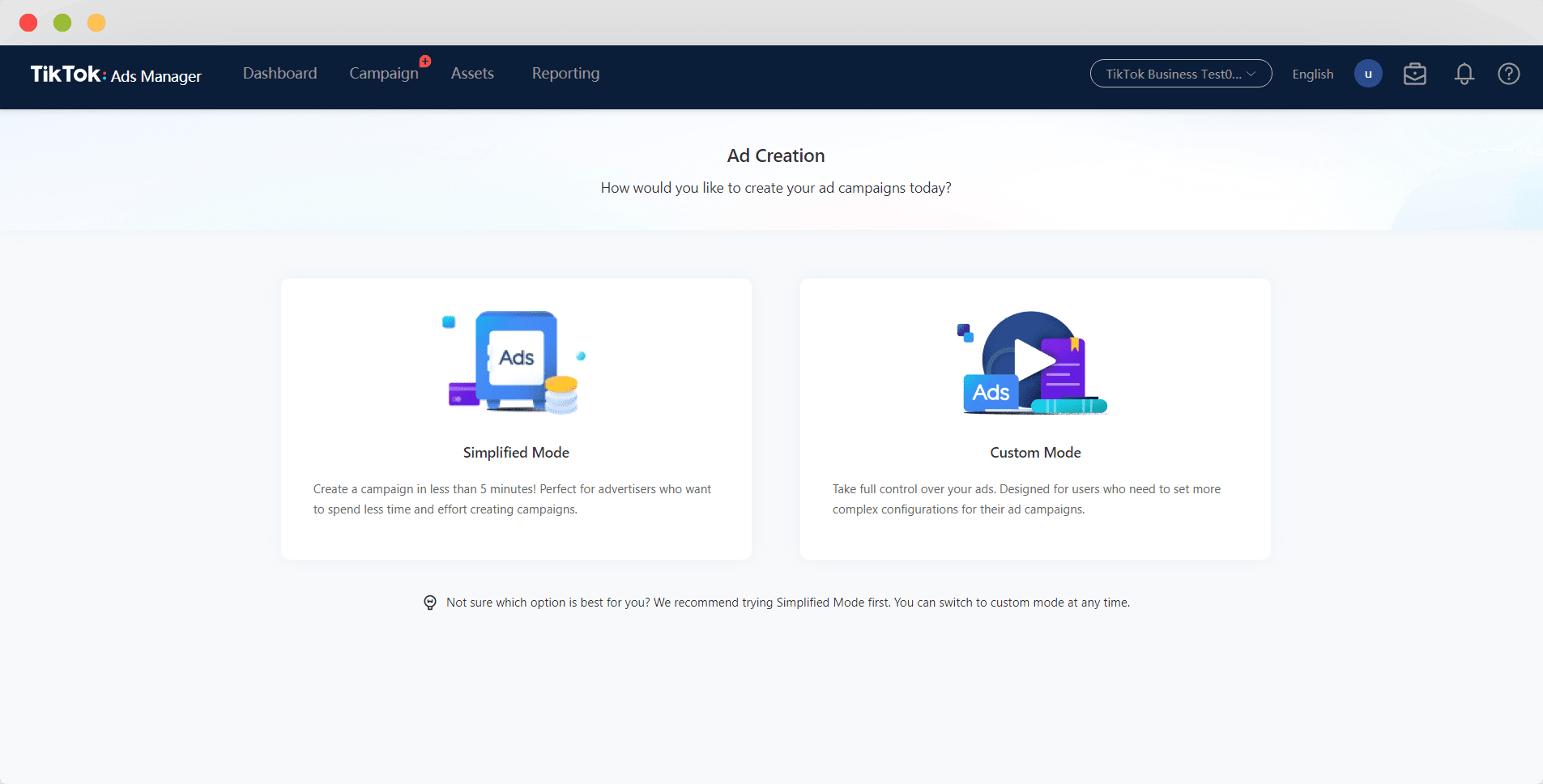 Step 2: Select Ad Campaign
Once you select a suitable ad mode, you'll be directed to a page asking for your desired campaign. Select the one according to your business needs and click continue.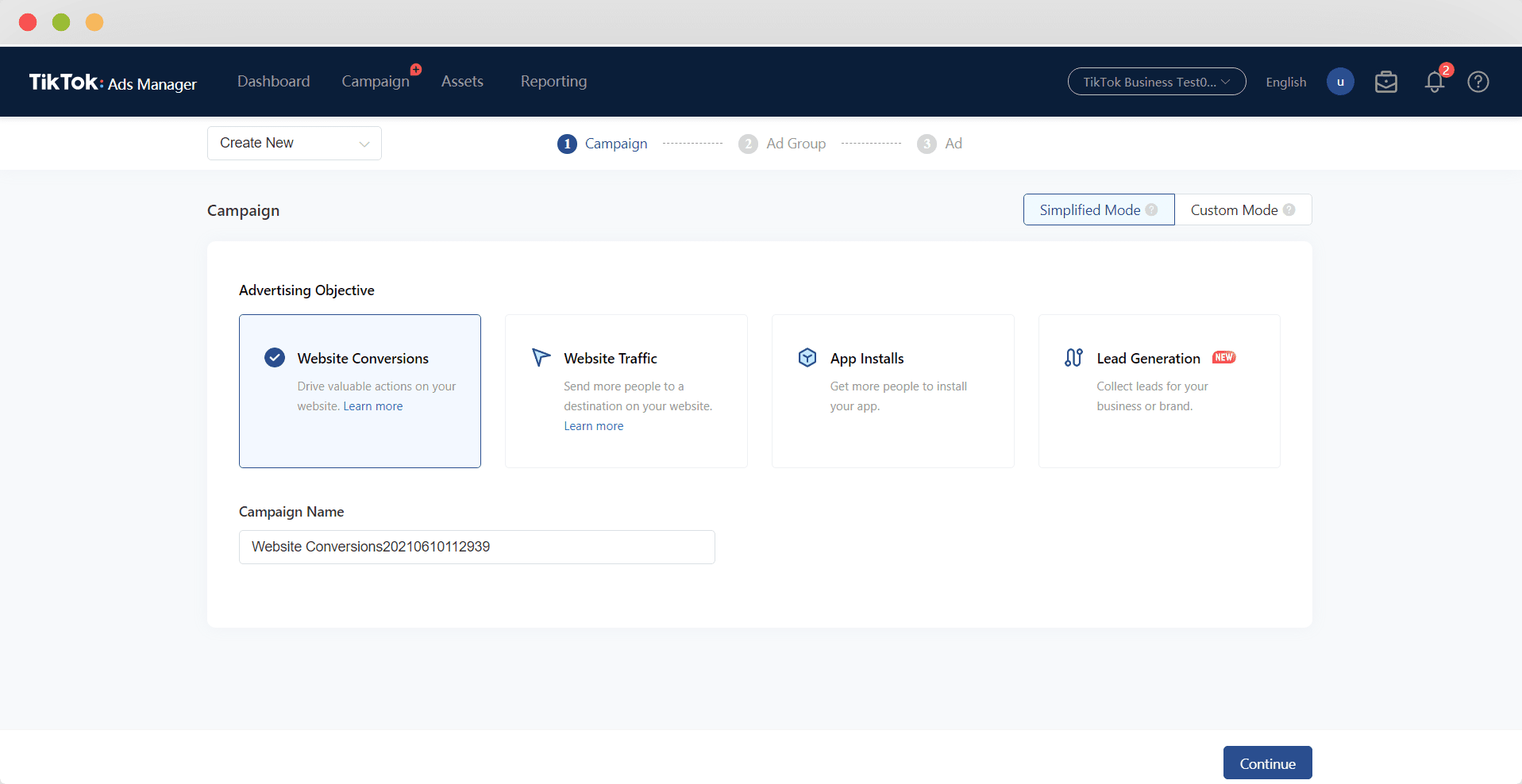 Step 3: Create an Ad
After selecting the ad campaign, it is time to configure the "Ad Group" page by entering the following information:
Placement Type
Location
Demographics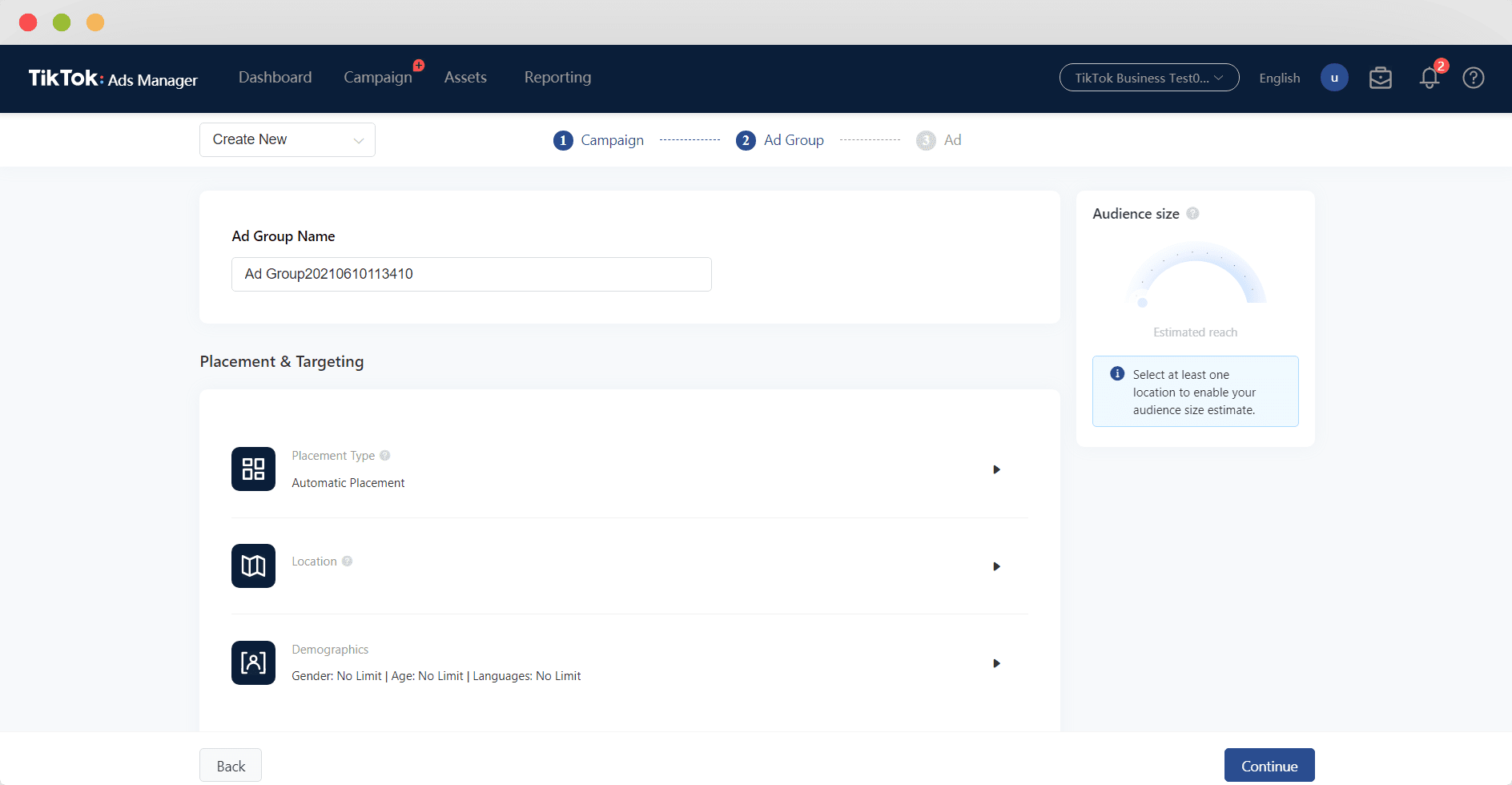 Once you've entered your desired settings, scroll down to see "Budget & Bid Optimization".
There you can configure the duration of the ads and also allocate a daily budget.
Once done, click "Continue" and move to the "Ad" page. Here you are going to name your ad, and upload the ad creative.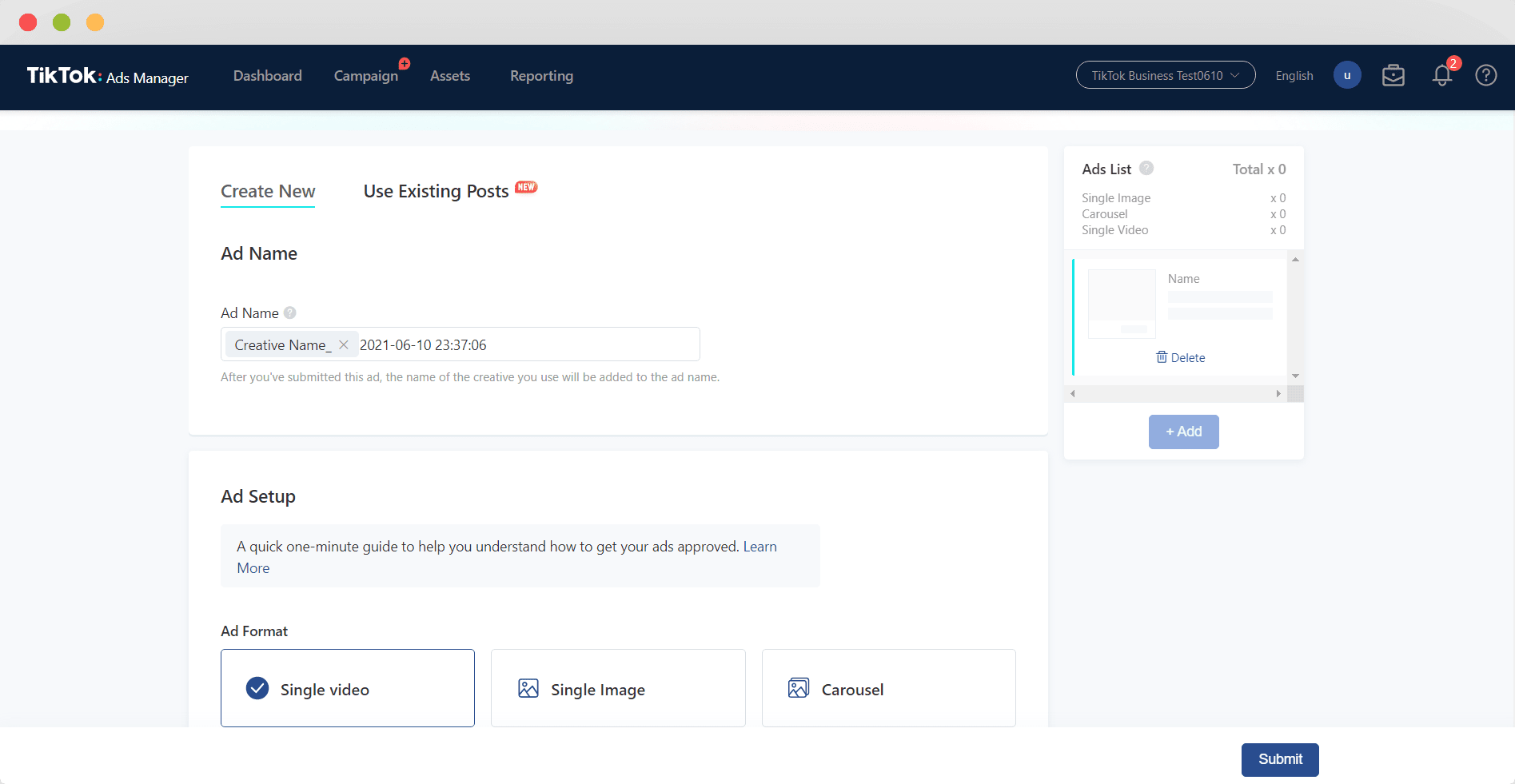 Step 4: Submit Ad and Monitor from Dashboard
After everything is done, click the "Submit" button on the "Ads" page and start seeing the impressions flowing in.
At the top left side of the screen, you can find the "Dashboard" button. This is where you'll be managing and observing all your TikTok commercials.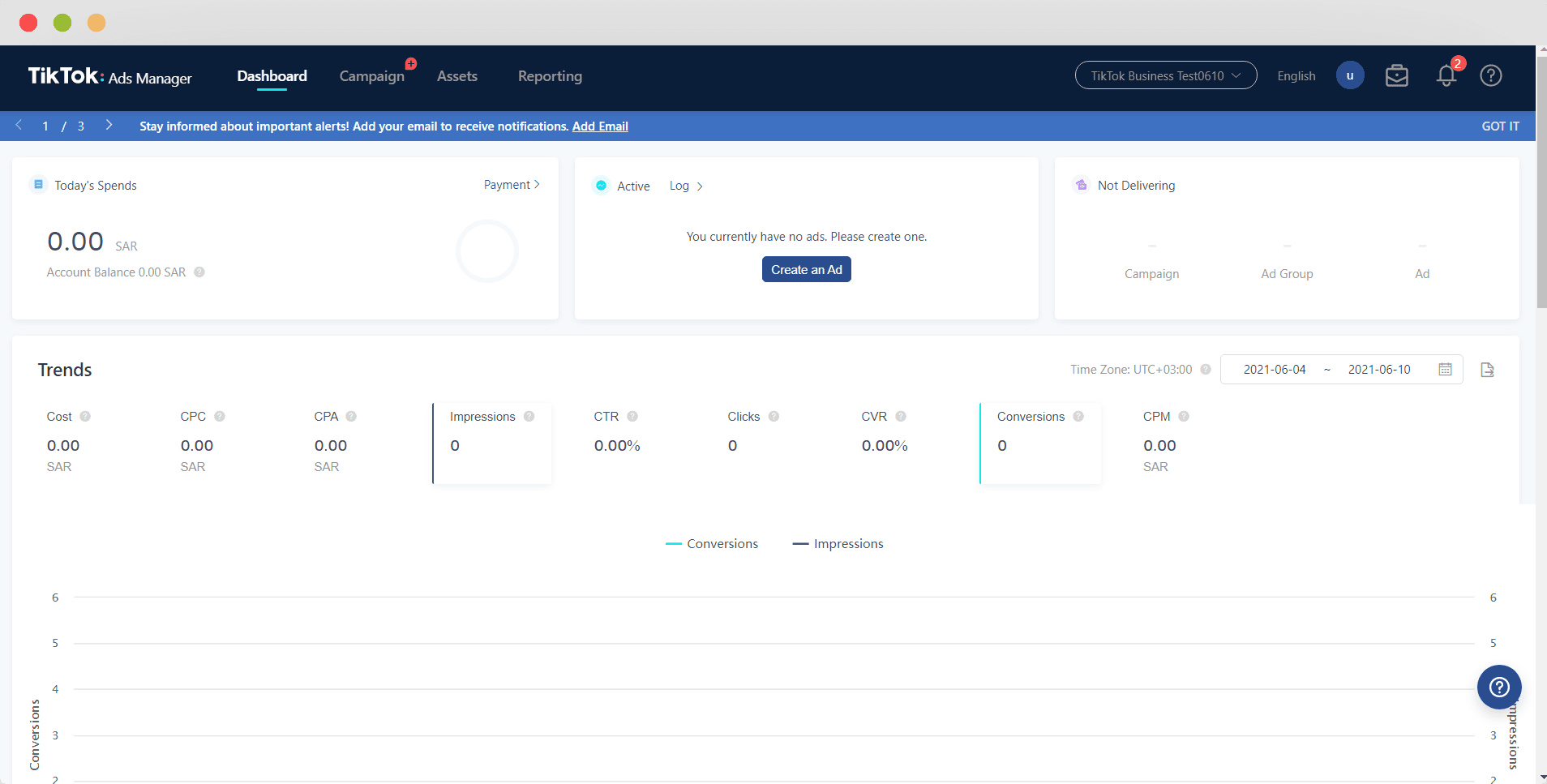 Is TikTok Good for Shopify?
TikTok recently partnered with Shopify to make it easier for business owners to drive sales and connect with younger prospects.
So if the target audience of your Shopify dropshipping business is under 30, then with the right business strategy, TikTok can have a prominent impact on your overall revenue.
How Do I Use TikTok on Shopify?
Locate the TikTok app on your Shopify app store, and click on "add app". This will install the TikTok channel on your Shopify store.
After installing the app, you'll get access to a variety of features including:
Video-Generator Tool
The video-generator automates the process of TikTok ads creation.
All you need to do is find relevant product images or videos that you would like to include in your ads. The rest will be taken care of by this tool.
Pixel Installation
TikTok Pixel is a clever bit of code that enables Shopify owners to monitor the user activity and performance of their ad campaigns.
And unlike before, you don't have to manipulate any code to add TikTok Pixel.
Once the TikTok app is installed on your Shopify store, TikTok Pixel can easily be added with a single click.
Campaign Analytics
The analytics you get from TikTok Pixel can further be used to make your ad campaigns more effective.
Similarly, it can also help you improve your sales because it will be easier for you to determine which ads are performing better.
Audience Targeting
TikTok enables you to target your ads according to the geographical location, behavioural options and demographics of your audience.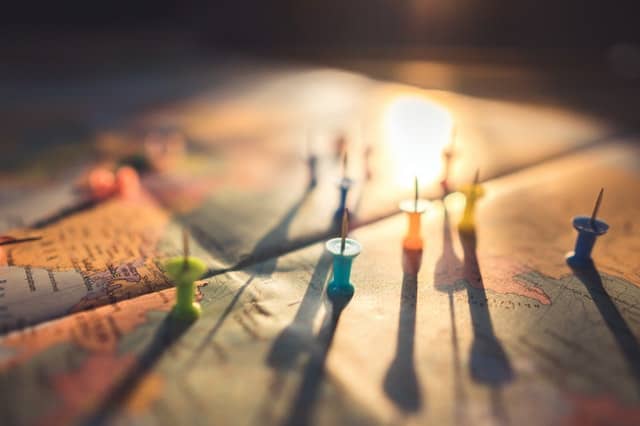 This can further help you niche down and enable you to determine what type of audience your Shopify store is attracting the most.
Aside from the features mentioned above, TikTok and Shopify are also actively working on enabling users to browse and purchase products directly via the TikTok app.
How do you Find Winning Products on TikTok to Dropship?
Regardless of how many ad campaigns you run and the money you spend, if your products aren't appealing to the audience, all your efforts will go in vain.
The easiest way to find products on TikTok is by going to the search bar and browsing through the hashtags p.
There you can search for generalized hashtags like "#amazonfinds" or search the name of specific products such as a "posture corrector".
After that look at the list of hashtags to see how many people are talking about those products.
You can either dropship the same products, or find something that's similar that isn't targeted by many dropshippers.
2. Search for eCommerce Platforms
Once again, use the search filter and write the name of an eCommerce platform like AliExpress.
You'll find hundreds or even thousands of videos in front of you of people sharing different products.
Note that you don't want to spend too much time on each video. Quickly skim through them, otherwise, you'll go down the rabbit hole and waste hours without covering much ground.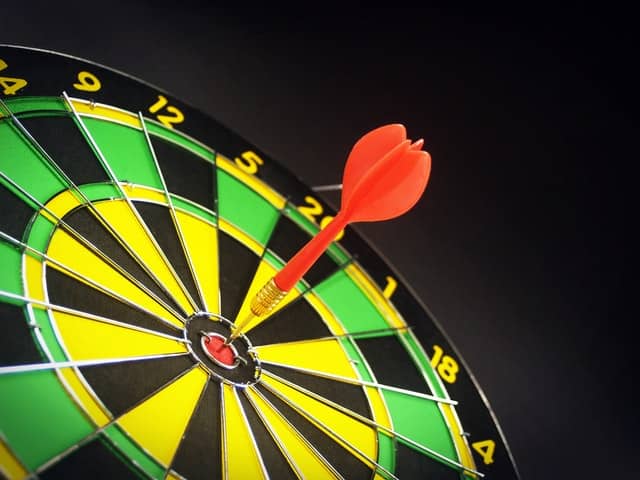 3. Look for Latest Trends
As we mentioned earlier, TikTok is widely used by people in their 20s. So look for trends that appeal to the younger generation.
Take the fidget spinner as an example. While its hype was short-lived, you hardly saw any adults buying them.
At the same time, fidget spinners generated huge profits for dropshippers.
So your choice of product doesn't have to be sophisticated or unique. It should be something that resonates with a younger crowd.
You can read more about How to Find Dropshipping Products that Sell in our Ultimate FAQ Guide.
3 Common Tiktok Marketing Strategies for Dropshippers
If running ad campaigns is too expensive for you, then don't worry.
You can also make use of these 3 common marketing strategies to make your dropshipping business more noticeable:
1. Hosting Livestreams
The TikTok algorithm works in a weird way and you never know what videos may get picked by it. So hosting consistent live streams can be a great idea to capture the attention of the audience.
However, if you lack creative ideas, live streams may waste your time. This is why, before hosting the session, lay out a plan on how you will keep the audience entertained.
2. Influencer Marketing
Influencer marketing is one of the most effective ways to promote your dropshipping business.
If the influencer has a huge following, it might even be better than running ad campaigns. They can help you promote your product(s) and get you instant traffic.
Moreover, influencers know how to grab the attention of the audience. They'll produce quality content to help you make your brand more recognizable.
So you could either get in touch with someone you know, or DM one of the many influencers on TikTok who do paid PRs.
3. Giveaways & Contests
Who doesn't like free stuff? Giveaways & contests are an evergreen method to capture the attention of the masses.
And combine exciting giveaways with the hashtag challenge we've mentioned above, you have a recipe for going viral.
Common Mistakes People Make While Doing Dropshipping on TikTok
TikTok is quite different in comparison to other social networks like Facebook and Instagram.
It's easy to go wrong by thinking that the same techniques would also work on this platform.
This is why here are some common mistakes that people often make while dropshipping on TikTok: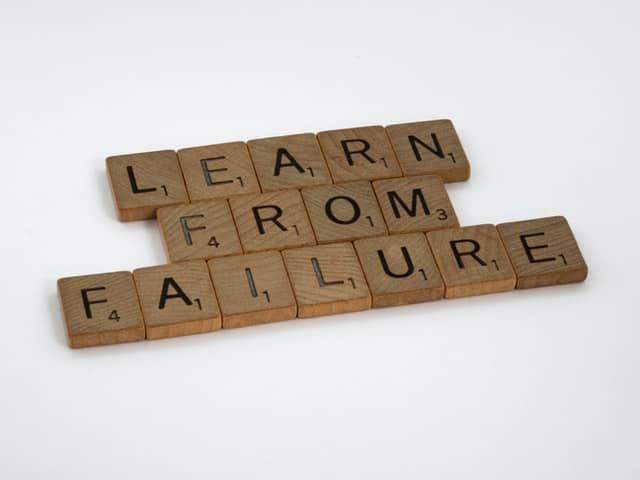 Neglecting the Visuals
Visuals are already an important part of marketing. And on TikTok, the stakes are even higher.
Creating video content already requires a lot of creativity. But if you don't focus on the visuals, your ideas will only take you so far.
If you want your videos to go viral, then from the background to the video quality, everything needs to be top-notch.
Otherwise, someone else will probably copy your idea and steal your leads by presenting it more engagingly.
Longreads
Longreads can often be a huge turn off for most users. Especially on a video sharing platform like TikTok.
This is where writing engaging yet precise content comes into play. When you're trying to sell your product, you only have a few seconds to capture the attention of your prospect.
So from the first line, you need to target their pain points. Keep your posts short and precise and try connecting with the readers on an emotional level.
Lack of Experimentation
Experimentation is necessary to make a business grow. Almost every day there's something new trending on TikTok.
So if you feel that your business is hitting a plateau, start experimenting with those new things.
We're not asking you to change your product and start a new business. What you can do instead is to try adapting new marketing strategies.
Choice of Music
Music is one of the most important elements of video content creation – and that is what TikTok is based on.
When promoting a certain product, make sure that the background music resonates with the type of audience you're targeting.
If you're targeting the youngsters, try including trendy music – like the one that you find at the top of the billboard charts.
Insufficient Market Knowledge
As we mentioned above, there's something new trending on TikTok every day. If you want your business to grow, you need to monitor those trends.
Search recent hashtags and browse through videos to find what's currently hot.
This also includes keeping an eye on temporarily viral products. Although risky, they can easily help you rack up big bucks in a short span of time.
Lack of Creativity
Creativity is the single biggest factor to succeed as a dropshipper on TikTok.
Producing frequent short videos isn't easy, but if done right, it can make your brand famous overnight.
So if you're unable to come up with creative ideas, we suggest getting the help of a professional marketing team.
5 Famous Products to Dropship on TikTok in 2022
TikTok is truly unpredictable. All it takes is a single catchy video to make a product go viral.
Such is the case for the 5 famous products listed below:
Forget about cosmetic surgeries because magic leggings became popular for their butt lift effect. They can be found in a variety of different colours and sizes.
You can either wear them to workout or to leave your partner astonished by your sudden "improvement".
So take notes that something even as simple as leggings can instantly get viral.
Planning to dropship this product? Here's a list of the best legging dropshipping suppliers to help you get started.
Dropshipping beauty products is often considered risky. But this Maybelline mascara captured the attention of the masses.
You can see the dramatic results in the video and decide for yourself why this product became popular.
Also referred to as "TikTok lights", these inexpensive string LED lights are trending once again.
You'll often find TikTokers using them in their rooms while recording aesthetic videos.
Not only are they highly customizable, but also fully remote control.
No one could have guessed that these glow-in-the-dark ceiling balls would go viral.
They are used as a way for people to de-stress themselves. And if you watch the video, you'll understand why.
These sticky balls make a fun sound upon contact and they're also attractive to look at!
This showerhead became popular primarily due to its water filter.
With the help of its filter, it keeps your skin and hair safe from hard water and helps you attain that desired look after a shower. And it also increases the water pressure.
Product hunting is the most challenging part of starting a dropshipping store. And as you may have observed, even some of the most random products can become viral.
So explore from a more comprehensive list, and let us help you find what to sell.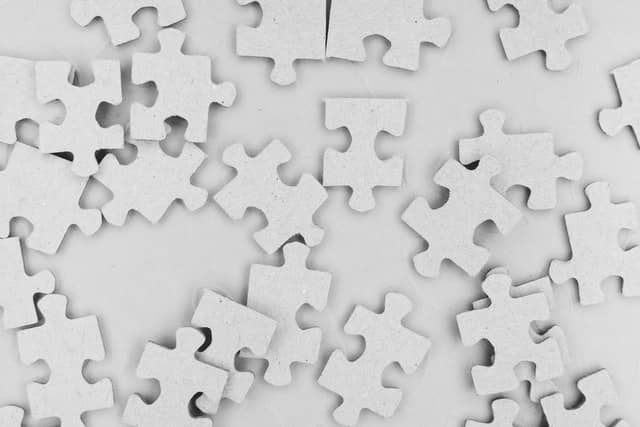 Final Thoughts
This is the perfect time to start dropshipping on TikTok. It has lesser competition in comparison to other social media platforms.
Running ad campaigns is also cheaper and at the same time, TikTok Pro provides you with free analytics to optimize your marketing efforts and increase your chances of success.
And if you don't know where to start, then don't worry as NicheDropshipping has got your back!
From warehousing to product sourcing, we can help you automate your dropshipping business and save you the hassle. Reach out to us today to learn how we can assist you.