The beauty industry is expected to exceed a whopping 784.6 billion dollars by 2027. This proves that customers are willing to pay big dough in exchange for higher quality.
And with the numbers above, it doesn't come as a surprise why beauty products have become a lucrative dropshipping niche.
If you're also planning to climb the bandwagon but not sure which product to start with then, fortunately, we've got you covered.
In this guide, we're going to list the top 15 dropshipping beauty products in 2023 and also walk you through the basics of this industry. 
So let's get right into it!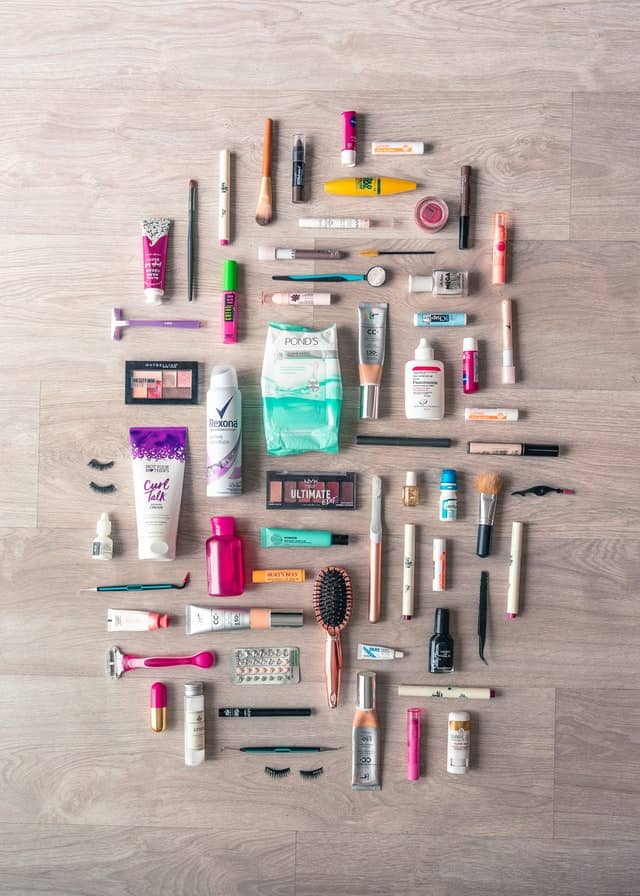 Top 15 Beauty Products to Dropship in 2023
1. Hair Extensions
Growing the hair from neck to waist, in general, takes about two years. After all, that's around 12 inches of growth we're talking about. So who has that much time to wait!?
That is precisely the reason hair extensions are in demand. You can attain your desired look within a few minutes and intricately style the extensions according to your preferences.
Extensions nowadays are not purchased for special occasions, but also during everyday use.
And there's also plenty of variety you could include in terms of length, type and color to further make them sell like hotcakes!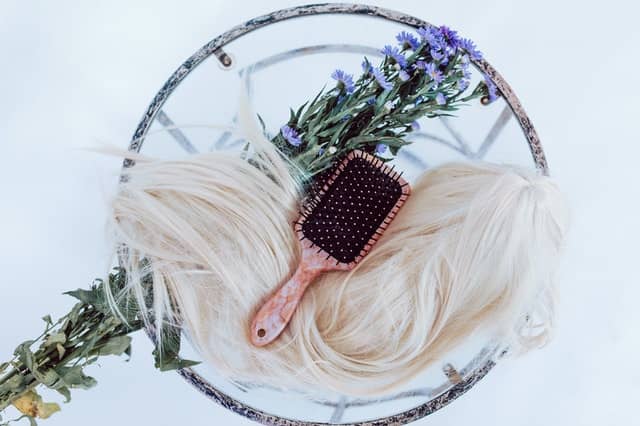 2. Lash Products
Getting your lashes done by experts can set you back hundreds of dollars.
And it also takes a fair amount of time to book an appointment or wait for your turn. That is the reason more and more women are starting to do their lashes on their own, and you can use that to your advantage.
There are quite a few lash products you can sell such as lash extensions, curlers, as well as magnetic lashes.
Since lash products only last a certain amount of time, you also have the opportunity to get recurring customers – given that they were happy with their first purchase.
3. Makeup Applicators
A list of beauty products is simply incomplete without makeup applicators. This product is a must-have in every makeup enthusiast's arsenal – so it's only natural for you to dropship it.
There are a variety of makeup applicators you can find nowadays, so you don't necessarily have to stick with traditional brushes.
Over the past few years, makeup sponges have also exploded in terms of popularity. You can either sell this as a single product or in a pack. It can even be thrown in as a gift along with other beauty products to impress your customers.
They're available in different shapes, sizes, and colors so make sure to provide your audience with enough variety to choose from.
4. Makeup Cleaners
It's only obvious that a person who buys makeup applicators would also need a makeup cleaner. Similar to makeup applicators, there are also many different types of cleaners in the market.
For example, makeup mats are used to clean the brushes and sponge without damaging them, while you're applying the makeup.
And then there are also cleaner sprays that are primarily used to clean brushes but can also be used on a sponge.
It's the perfect product to purify the applicators and remove all the makeup accumulated on them, and also cleanse them of all the bacteria.
5. Hot-Air Hair Brushes
A common dilemma that women with long hair often face is that it takes too long for them to dry their hair. Sure, you can use dryers, but wouldn't it be better if you can dry and style at the same time?
Well, that's exactly what these hot-air hair brushes are there for.
We personally feel that this product has quite a lot of dropshipping potential as it can come in handy for ladies in their daily life and save them significant time.
Besides, it can also be a life-saver if you don't have a hairdryer. In fact, the chances are that you wouldn't need a hairdryer, to begin with, after you purchase this product, so you can also save some money.
6. Facial Steamer
Steaming your face can be a great way to enhance circulation, open the pores and remove toxins.
But steaming for most people can be too much of a hassle. And not everyone has the time to take a sauna.
This is where the facial streamers come in. It's the perfect product to create your own home spa. A facial steamer produces a warm mist that helps you unclog blocked pores.
The effects of a facial steamer are pretty much like regular steaming.
Many people use it as a part of their skincare routine nowadays as it makes the skin more receptive to serums, masks, and other treatments.
7. Black Head Removers
We all deal with the problem of blackheads. Some people just pop them out (which isn't recommended), while others try face masks, exfoliators, and other remedies to tackle them.
However, it shouldn't come as a surprise that we have placed blackheads right after steamers on this list. A steamer unclogs your pores, making it much easier to remove the impurities.
And since both products complement each other you can market and sell them together.
Numerous products can help in removing blackheads. That is why we won't recommend you to sell scrubs and face masks but rather, a blackhead remover tool kit and vacuum.
Both of these products are also used by professionals for facial treatments.
In addition, they save time, money and also get the job done quickly. So all of this can be your unique selling point while marketing this product for dropshipping.
8. Scalp Massager
A scalp massager is another great product that anyone can add to their hair care routine. This product can stimulate the scalp and remove dandruff and excess oils.
In addition, massaging is also a great way to improve blood circulation. It's available in different shapes and sizes and has the potential to be sold in bulk.
Plus, this dropshipping beauty product is also pretty small and can easily be stored while traveling, so you can use that front for marketing.
9. Makeup Organizers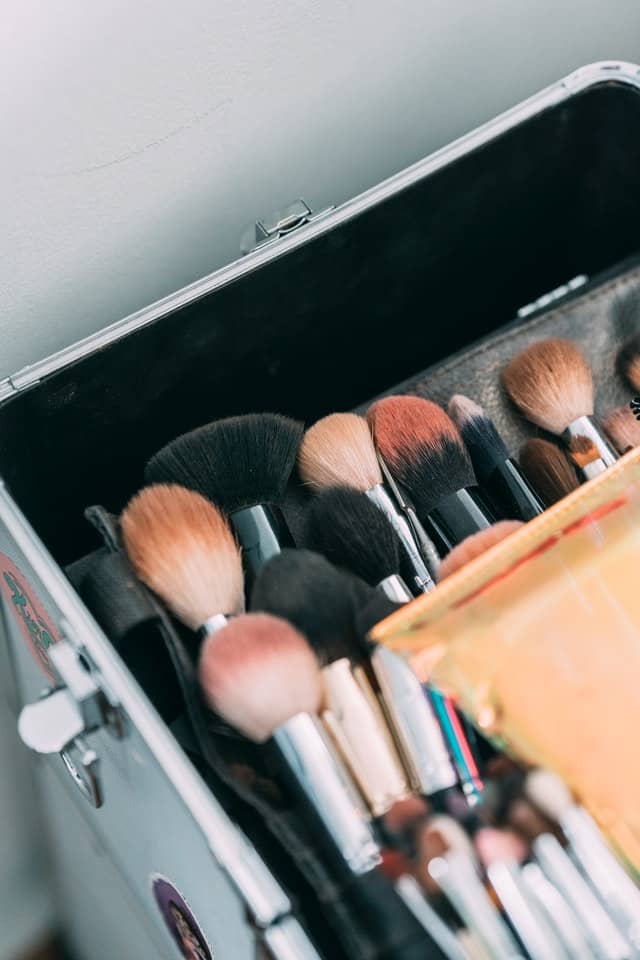 A pretty simple product that makeup enthusiasts would love buying. All the small makeup items can easily be packed up inside it and carried out to access on the go.
There's also the option of selling makeup organizers that are bigger in size.
However, one thing's for sure – they'll help your customers a ton to help them declutter their vanities and handbags!
10. Nail Kits
Most ladies prefer getting their nails done at home nowadays. It's cheaper, saves time, and also keeps you safe during the ongoing pandemic!
So it's only natural that they would want to buy nail kits that contain all the accessories and tools required to make the job easy.
This is why nail kits are another profitable beauty product for dropshipping. Although keep in mind that each nail kit may contain different products.
The easiest way to choose the right one is by assessing the number of sales it has generated.
11. Makeup Mirrors
Makeup mirrors are another product that the majority of women need in their daily life.
You can opt for not only the bigger mirrors that they can keep on their dressing tables, but also the more portable ones that they can carry in their handbags.
There's plenty of variety when it comes to design and color for this product. And since it is evergreen, you're sure to get some sales.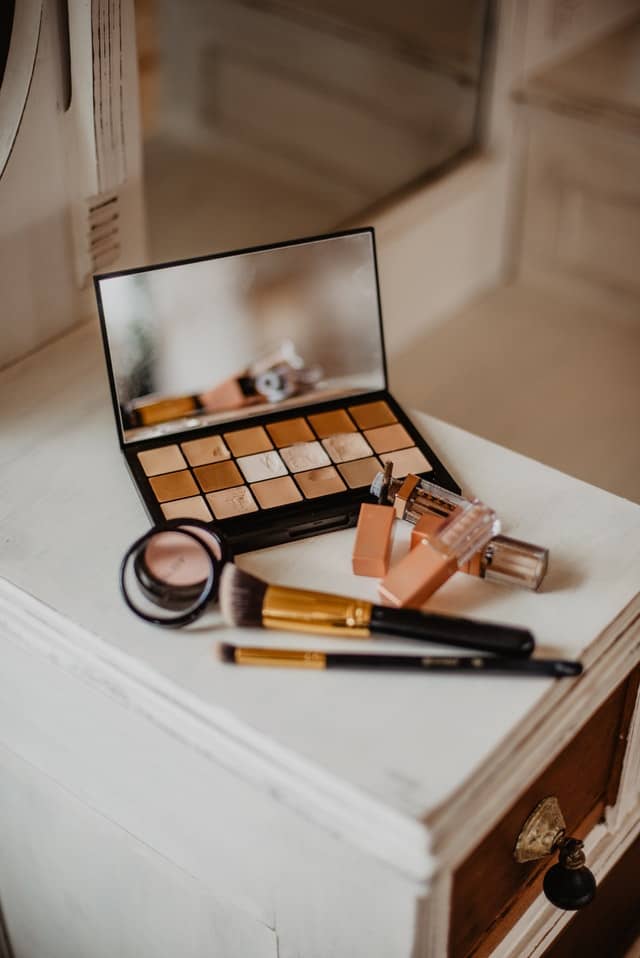 12. Makeup Headbands
Makeup headbands can truly come in handy for women with long hair as they wouldn't have to tie their hair in a bun.
Plus, headbands are inexpensive and come in cute designs, making them great for impulsive purchases.
If you want to market this product, then perhaps create a short video to show its use.
13. Sleep Masks
Sleep masks can be the perfect way to capitalize on the importance of getting a "beauty sleep".
Besides, they aren't only a great product to sell to women but also travelers.
And if you throw in some cute designs of rainbows, unicorns, or superheroes, then parents would also be attracted to buy for their children.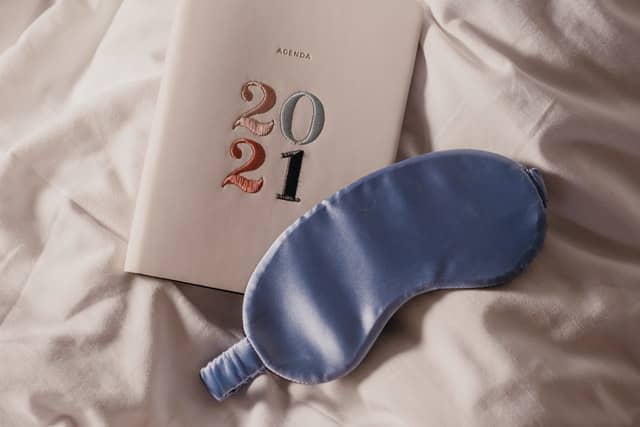 14. Trendy Lipsticks
Lipsticks are probably one of the most sold beauty products. So needless to say, this product can be a great addition to your beauty products dropshipping store.
And if you're concerned about the competition, then don't only target the conventional colors like ruby and pink. You can go for untraditional options as well like sapphire, black.
This would give your audience a more diverse range to choose from and potentially make them pick you over other brands.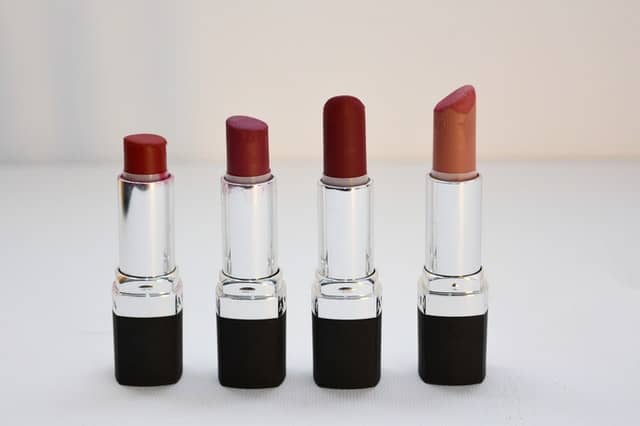 15. Face Masks and Sheets
Face masks and sheets are a staple in a skincare regime. But before going for this, always make sure that you're dealing with a reliable supplier.
Verify if all the ingredients used in the formulation of the face mask are safe to use and FDA approved. Also, before dropshipping, double-check the seller ratings and overall reviews.
3 Tips to Find Winning Beauty Products
The growing size of the beauty industry means that there's also plenty of competition waiting for you. So how can you find the winning product and get an edge over other stores? Here are a few tips for you to follow:
Analyze Trends
Running a successful dropshipping store is all about analyzing the current trends – and this is even truer in the fashion and beauty niche.
Just because a product was popular last year, doesn't mean it would still be in demand today. So stay updated with the changing times and keep an eye on the talk of the town.
Most beauty trends are inspired by celebrities, so closely follow their social media profiles to learn more about their beauty regime.
Also, be on the lookout for Instagram shoutouts to see what products they're endorsing, and how the audience is responding to them.
Similarly, following TikTok influencers is also worth your time as many beauty trends of the past have emerged from the platform.
Keep Your Options Open
It wouldn't be an exaggeration to say that finding a winning product is like searching for a needle in a haystack.
The majority of the people aren't able to get it right at least for the first few times. So don't feel discouraged and make sure to keep your options open.
Try getting in touch with suppliers that offer a range of products. Even if one of your products is performing well, you can always try launching a new one.
Continue experimenting until you finally hit the jackpot. But remember not to deal with more than 3 suppliers at a time, otherwise, things can get a bit messy to handle.
Test Products
Experimenting with different products doesn't always mean you need to spend thousands of dollars on marketing them.
There are multiple ways to test products that we've already covered in detail.
But in a nutshell, you can start with a soft launch to evaluate how receptive your audience is to the product and collect real-time data.
Similarly, you can also promote giveaways to gauge the level of interest displayed by your prospects.
FAQs about Dropshipping Beauty Products
Why Should You Dropship Beauty Products?
The beauty industry is getting stronger and stronger with an annual compound growth rate of 4.75% worldwide.
Most people don't mind paying a higher price for beauty products if they're getting top-notch quality in return.
So as long as you have reliable suppliers by your side, you can easily keep a high profit margin and still generate enough sales.
Which Beauty Products Should You Avoid Dropshipping?
Despite the profit potential, dropshipping the wrong beauty products can also land you in hot water. So here are some beauty products that you should avoid dropshipping:
Whitening creams – Whitening creams are getting canceled worldwide for containing hazardous chemicals and are also considered unethical so they're best to avoid.
Supplements – Dropshipping beauty supplements isn't recommended, especially from a sketchy supplier. You never know what ingredients they contain and whether they are FDA approved or not.
Products without labeling – Any cream/moisturizer that doesn't have proper labeling about its formation shouldn't be dropshipped for the same reasons as above. They can also potentially trigger allergies that you won't be able to warn your customers about.
How to Find Beauty Products Dropshipping Suppliers?
The process of finding beauty products dropshipping suppliers remains pretty much the same as finding suppliers for any other niche.
You can search on popular sites like AliExpress, purchase membership on dropshipping directories or direct message stores to ask if they have a dropshipping program.
Another alternative is to simply get the assistance of services like NicheDropshipping to help you source your desired beauty products.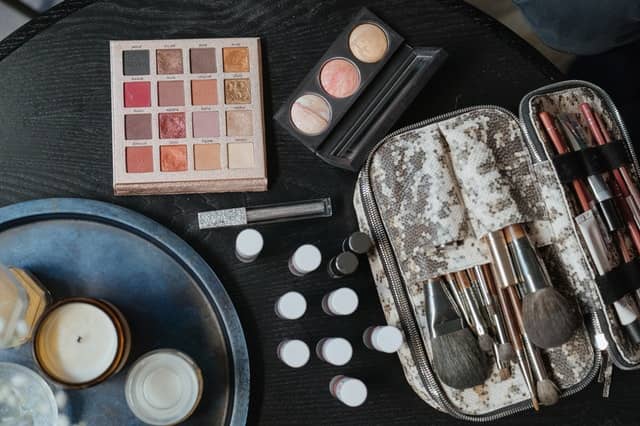 Who Are the Top Beauty Products Dropshipping Suppliers?
You can find a ton of beauty product dropshipping suppliers out there. Here are 5 of the most popular:
BTS Wholesaler – This supplier covers several products in the beauty niche with the main target being cosmetics and perfume.
FashionTIY – A mix of both beauty and fashion niches. Aside from beauty products, you can also find clothes and jewelry here.
FragranceNet – Specializes in perfumes and colognes but also supplies makeup and beauty products.
ISO Beauty – Primarily deals in hair care products like straighteners, dryers, brushes, oils, etc.
BornPretty – Supplies nail polish, glitters, nail tools, and other nail care products
Final Thoughts
The beauty industry packs quite a lot of potential, but you need to be extra careful with the choice of supplier.
Low-quality products can do more harm than good to your business.
That is why, only trust sellers that have a high rating, and avoid the products that we've mentioned above.
In case you're facing trouble finding a reliable supplier, NicheDropshipping can assist you.
Not only can we source your desired products, but also help you private label them so you can launch your own brand.
So get in touch with us today if you want to learn more about our services.