The fact that you're here means that in 2023, you're ready to learn how to scale a dropshipping business. Congrats on your success so far! Now, it's time to scale and grow your dropshipping business. 
But, to scale a dropshipping business, you need time, resources, and optimizing many different processes. After all, you're just one person, and trying to grow while doing everything manually is way too time-consuming and challenging to maintain in the long run.
So, what's the best way to scale and grow your online store? Is it possible to do that without huge expenses and hiring a team of experts? Of course! All you need is a good structure and organization.
Let's jump right in and find the answers to all FAQs on scaling a dropshipping business.
What Does Scaling Mean In Dropshipping?
In dropshipping, to scale means to grow a dropshipping business, increase its traffic, reach, and sales.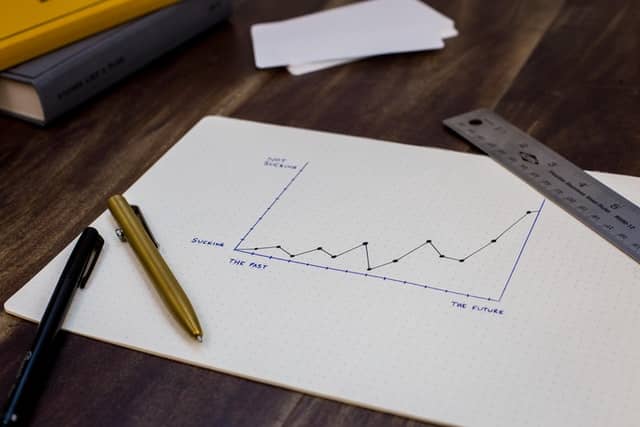 Furthermore, scaling can also mean establishing yourself as a brand on the market, optimizing and automating your processes to deal with a broader customer base, retargeting, upselling and cross-selling, etc.
How to Scale a Dropshipping Business?
If you're a one-person show, trying to grow your dropshipping business can sound a bit risky and challenging at first. However, if you've seen success already, there's no reason not to multiple and grow it.
To help you, here are some practical steps to follow:
Create a brand identity
There are tons of online stores out there selling all kinds of generic gadgets and tools. And, these are typically stores that orient themselves on bulk sales instead of branding and customer loyalty.
However, to scale an online store and increase your profits, you'll need to turn into a recognizable brand. Branding is by far the most bulletproof way of having a loyal customer base and repeat sales.
When we say to create a brand, we mean:
Create a logo;
Choose your brand colors;
Decide on a font;
White label your product packaging slips or thank you cards;
Choose what you stand for (a social cause);
Find a voice and tone that fits your audience;
Be consistent when posting branded content;
Take advantage of social proof and user-generated content;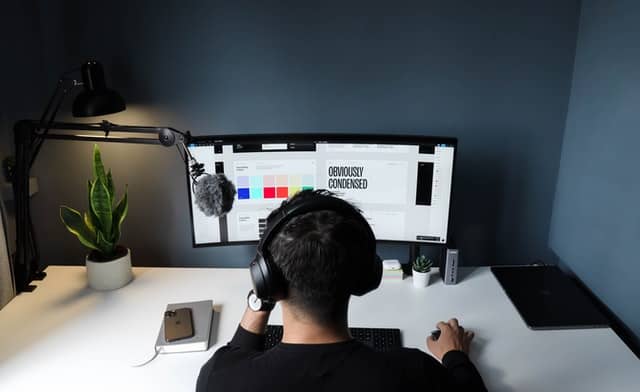 Choose the right suppliers
Next, choose suppliers that are capable and ready to grow with you. Are your current suppliers able to keep up with the growing demand? Do you have backup suppliers with the same product quality?
The supplier is a crucial link in your sales cycle, and they can make or break a dropshipping business, so choose carefully.
When communicating with your suppliers, ask all the questions you need:
What's the maximum capacity of production for your product?
Will you get better prices if you buy in bulk?
Can they remove their invoice and white label the product?
Can they ship to customers worldwide, or are they restricted to certain countries?
Do they have the precise material composition and color code of the product?
Can they send you a sample?
Work with a dropshipping agent
Our next tip for dropshippers who feel they need support and want to stay on the safe side while scaling their business is collaborating with a dropshipping agent.
Having a full-service dropshipping agent by your side can free up so much time on your hands. Ideally, your agent will be able to help you with:
Product sourcing;
Quality control;
Inventory storage;
Worldwide order fulfillment;
Automation of all processes;
Additionally, it will be great if your agent has warehouses in the US or close to your customers. With this, you'll shorten the shipping and delivery times.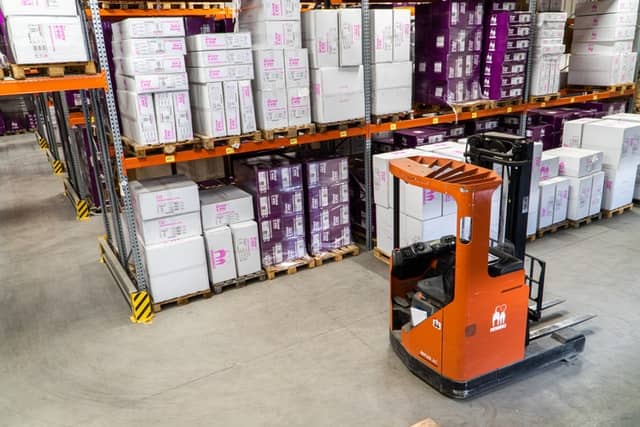 Automate your processes
Doing things manually doesn't leave you with too much time for growing a business. That's why today, we have tons of dropshipping tools to automate and streamline many processes.
In the past, you had to upload .csv files manually to list or place orders, but today, many tools integrate with your store and do everything on the back end.
By automating processes like order fulfillment, listing, warehouse inventory, order tracking, etc., we can handle a more significant influx of traffic and sales without any other aspect of the business suffering (like customer support, for instance).
Outsource to freelancers
Don't be afraid to outsource and delegate tasks when you need help. There's a point in every successful business when it becomes impossible to deal with everything alone.
Learn to recognize this point and reach out to get a helping hand. You can outsource your customer support team, train someone in email marketing, or even find a freelancer to source products and talk to suppliers for you.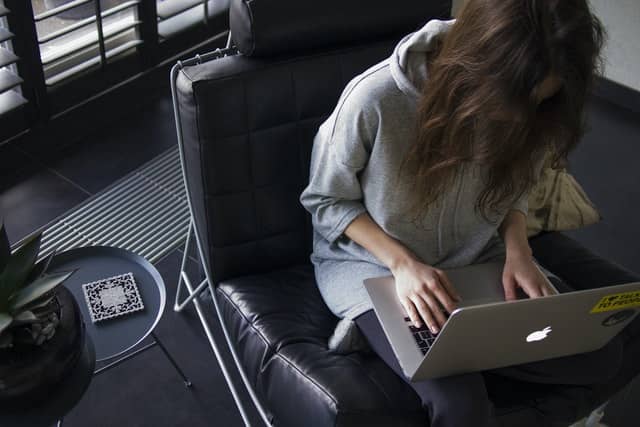 There are professionals out there for everything, so don't let your business suffer by trying to juggle everything on your own.
Post SEO content
Search engine optimization (SEO) is vital for the long-term success of your dropshipping store. Although SEO is more of a long-term strategy when compared to paid ads, it's necessary for the long run.
Scaling a dropshipping business entails increasing your profits and decreasing your costs. Well, the most considerable expense as a dropshipper will always be paid ads. To avoid that, you want to build ways for traffic to reach you organically.
Publishing relevant and value-filled articles, eBooks, or blog posts in your niche will help you rank higher on search engines and get discovered without spending a dime.
And, if you aren't that great of a content writer, no worries. Go to platforms like Upwork, Fiverr, or Freelancer.com, and you can find freelance content and copywriters that can help you.
A/B testing or split testing
All successful dropshipping stores have one thing in common – they never stop testing and evolving!
The market changes, peoples' needs change, so you have to constantly test, learn, compare, and improve to succeed in any business.
Data is the keyword in this point. Today, you have many tools that analyze your website visitors and track your ads to show you what works and what doesn't. Learn to read this data and constantly optimize your ads.
Improve your store website
Your storefront is what people see first on your website. Your website is basically your entire online presence. It's who you are as a brand and how people will perceive you.
So, to have a better website and increase your sales, here are some tips to follow:
Make your website load fast;
Design mobile-first and make your store mobile-friendly;
Declutter your website and leave some white space;
Decrease content, increase visuals;
Upload high-quality and attractive product photos;
Use videos for engagement;
Have clear CTA buttons;
Embed upselling products at checkout;
Do lead generation for email marketing;
Write engaging product descriptions and titles;
Pay attention to SEO;
Optimize the UI and UX;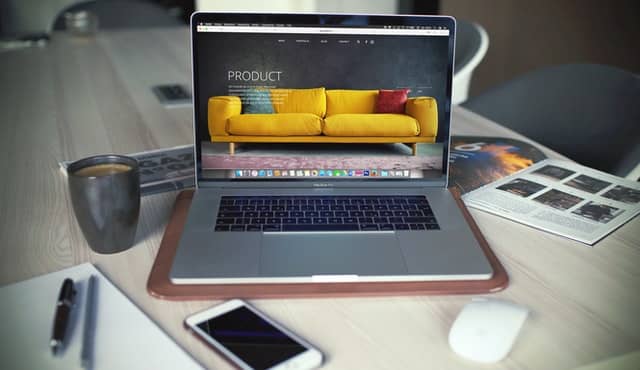 Scale your Facebook ads
The best way to scale your Facebook ads is by doing one (or more) of these three things:
Create a lookalike audience to grow your audience and reach;
Launch a retargeting campaign to re-engage existing visitors;
Increase your budget to be more competitive;
Negotiate a bulk discount
And finally, since scaling a dropshipping store is all about reducing costs and increasing profits, our last tip is to learn negotiation as an essential life skill.
Knowing how to negotiate and not being afraid to do so in your communication with different suppliers can save you tons of money.
Typically, the majority of suppliers will have no problem giving you a discount for a bulk purchase. But, you have to remember and ask! Why would they offer you a bulk discount if you show them that you're ready to pay the full price?
How Scalable Is Dropshipping?
Dropshipping as a business is highly scalable when done right. It allows you the chance to build a brand identity and reach a worldwide audience.
The main fear in dropshippers who wonder if they chose the right business stems from the belief that there are simply too many dropshippers out there.
However, remember that we're all selling different products and targeting a different audience fragment. So, with the right product and audience research, dropshipping can be an incredibly lucrative and scalable business.
How Long Does It Take to Scale a Dropshipping Business?
Everyone has different indicators or KPIs of what they want to achieve when scaling and how much they want to grow their dropshipping business. And, of course, your goals have to be realistic.
Generally speaking, if you have some budget to run paid ads such as Facebook Ads or Google PPC, it will be much faster and easier to scale your eCommerce business.
However, if you're trying to scale by organically increasing your website visitors, then efforts like social engagements and SEO blogs take longer to work.
For the best results, we recommend a mixture of both paid and organic marketing.
What's the Fastest Way to Scale a Dropshipping Business?
If we're talking in terms of speed only, and we assume you have no budgeting problems, then the fastest way to grow your dropshipping business is with paid ads.
Using paid Facebook ads or Google Ads will allow you to reach a wider audience and present the best product in front of the right people.
Additionally, having a budget for ads allows you to do split tests or A/B testing, find your perfect target group, and test out different products to see which one sells the most.
All in all, putting something aside and investing it in paid ads can be the quickest way to scale your online store. However, you still need to do your research and know what you're doing.
How to Scale a Shopify Store?
You can scale Shopify stores just like any other eCommerce business with the steps we mentioned above.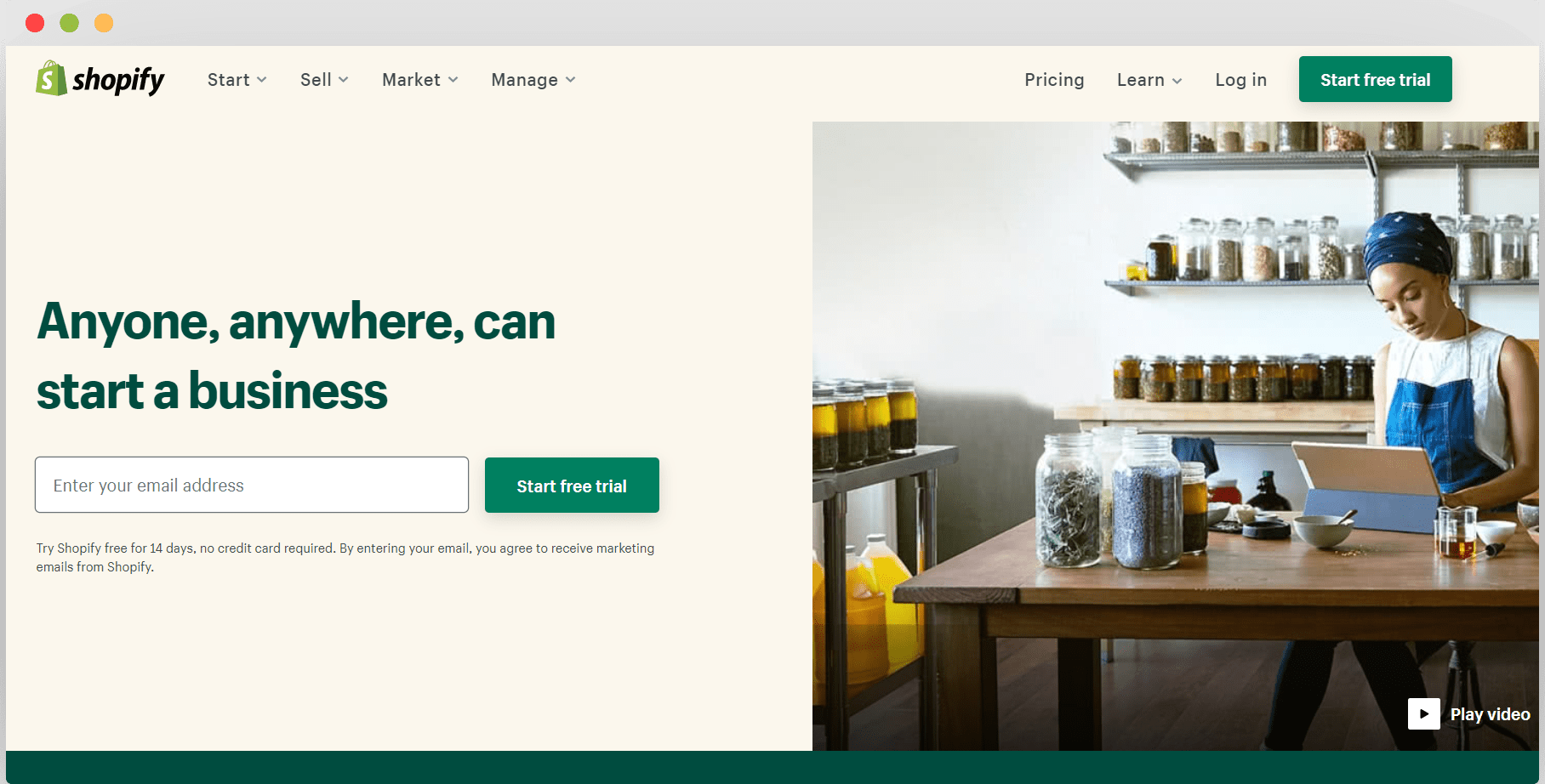 On the subject of learning how to scale a Shopify store, all we would add are these tips:
Improve the user experience (UX) and user interface (UI) of your store;
Use upselling and offer complementary products at checkout;
Take advantage of social proof like testimonials, unpacking videos, etc.;
Purchase the more advanced subscription to unlock more features and make it easier to scale and grow;
Find a supplier that integrates with Shopify, making it possible to automate your dropshipping business;
Work with a dropshipping agent that integrates with Shopify and is ready to help you scale your dropshipping;
How Do I Scale Up a Dropshipping Business without Using Paid Ads?
To grow a dropshipping business, you'll have to invest time if you don't want to use money. So, it's possible to scale a dropshipping business without paid ads, but it will be more time-consuming and labor-intensive.
So, since the idea is not to pay for ads, you have to be creative and find different free traffic sources.
Here's our advice to help you drop ship and scale for free:
Be present on more social media platforms to increase your exposure;
Post regularly and engage with your audience;
Ask and answer questions in Facebook groups, provide actual value;
Write quality blog posts in your niche and optimize them for search engines (SEO);
Use hashtags when posting to increase your post reach;
Get in touch with influencers and offer a free product in return for a shoutout;
Go on Quora or Reddit and start answering questions in your niche (place a backlink to your store along the way);
These are just some of the countless different ways to scale a dropshipping store without using paid Instagram or Facebook Ads.
What Are the Biggest Problems When Scaling Up a Dropshipping Business?
Scaling an online store is easy to learn in theory, but, in practice, there can be many issues arising:
Scaling can be time-consuming
Trying to do everything alone can quickly escalate into burnout if you aren't careful. You cannot be the website builder, the designer, and the person who sources products and does customer support all in one.
Of course, many of us start this way, but if you plan to scale and grow, you need to start delegating, automating, and saving time wherever possible. Scaling a dropshipping business can be very time-consuming. Increased sales mean increased website traffic, increased orders, customer support tickets, and of course, supplier communication.
The best way to save time is to automate as many processes as possible. Automate the order placing process, order tracking, set up email newsletters, maybe even embed a chatbot on your site.
Suppliers can't keep up (out of stock)
The first and most important thing to settle before even attempting to scale a dropshipping store is to find reliable suppliers who can keep up with your growth.
Whether you use AliExpress, Alibaba, CJDropshipping, Oberlo, or Spocket as a product sourcing platform, always communicate with your suppliers in advance. Ask them about their capabilities and how many orders they can handle.
Is your supplier a wholesaler or a manufacturer? That's important to know since you can see if they can white-label or private label products with your branding.
Another safe alternative is buying in bulk and asking a dropshipping agent for inventory storage and warehouses close to your customers.
You'll notice that often, scaling an eCommerce business requires bulk purchases. Like that, you'll always have the product in stock. Plus, you'll usually get discounts and much better prices with higher MOQs.
Loss of customer support quality
Losing the positive customer service experience is another common risk of scaling too quickly.
To prevent this, we recommend outsourcing your support to a remote customer support team. By working with freelancers, you'll reduce your overhead costs since you won't have to employ anyone full-time and pay all the contributions.
Lack of traffic and website visitors
Low website traffic is a common problem for dropshippers who haven't found their winning product or target audience yet.
Being unable to bring people to your website can mean one of three things:
You're showing your ads to the wrong people that simply aren't interested enough;
There's a lot of competition in your niche, and you simply don't have the budget to compete;
Your product isn't as good as you think it is;
If people come to your website but don't buy, that's a different issue. But, if you cannot even bring people to your website, then the fault is in your marketing efforts, not the website.
A high ad spend budget
Logically, another con of growing your dropshipping business is paying a fortune on Google or Facebook Ads. A high ad spend can quickly eat into your profit margins.
To reduce your ad spend and advertise more efficiently, we recommend creating a lookalike audience from those who have already made a purchase. Now, you've got the people most similar to your customers, and your chances of selling are much higher.
Or, instead of trying to reach new people, take advantage of retargeting campaigns, upsells, and cross-sells.
Lack of process automation
The next issue that can quickly spiral out of control if you don't pay attention is the ratio of manual tasks vs. automated ones.
New dropshippers are often hesitant to try and test new technologies that simplify many dropshipping processes. As a result, they attempt to do many things manually, like placing orders, order tracking, importing and order sync, and more.
To scale a dropshipping business, you'll need to forget about this practice. There are many paid and free drop shipping tools that can help you automate most of the process.
With this, you reduce the chances of human error, become faster and more efficient in responding to customers, and most importantly, have free time on your hands to dedicate to growing your brand.
Unoptimized sales funnels or product pages
Before, we spoke about not having enough traffic on your website. But, what if the traffic is there, but sales aren't increasing? Well, that might be due to your website design, content, or usability.
Here are some ground rules to remember:
Write attractive product descriptions;
Take good product photos;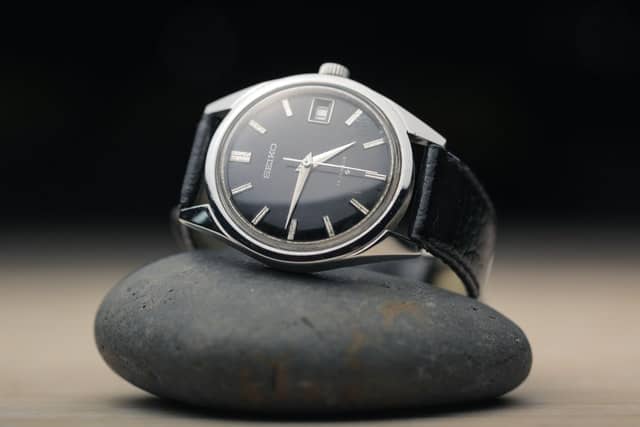 Pay attention to SEO on your website;
Improve UI and UX by reducing unnecessary elements;
Every page on your website should act as a sales funnel and have a clear CTA;
Improve your website speed – nobody has the time to wait for your store to load;
Make the store mobile-friendly;
Poor branding
Last but not least, the reason why you struggle to grow your dropshipping business could be poor branding. Your brand is what will ultimately scale your store.
Remember that people who buy an Apple buy the style. People who buy a Harley Davidson typically enjoy and admire a similar lifestyle. You're selling a feeling, not just a product.
And, don't worry, you don't have to order an entire line of private label products to be produced for you. It's enough to start by simply finding a supplier or drop shipping agent that will help you with white-labeling your products (branded package, slip, invoice, etc.).
And as the last word of advice in this p – be consistent with your branding throughout all social media channels. Use your brand colors, logo, and entire "mood" that you want to portray everywhere.
Doing that will create brand recognition and increase your customer loyalty.
Can You Scale a Dropshipping Business with No Money?
Absolutely! The only drawback of trying to scale with free dropshipping is the time you'll need to invest. Not having a budget for ads means that you'll have to focus on growing your brand organically.
To do that, you'll need to use methods like SEO, social media engagement, organic content marketing, etc. These things can do wonders long-term but are time-consuming and can take a while to start working.
How to Scale Facebook Ads Dropshipping?
There are different strategies you can use to scale your Facebook ads: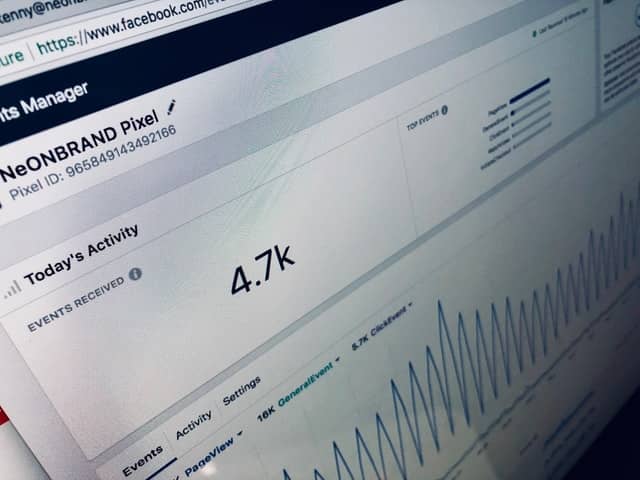 Retargeting
Customers that already bought something from you once are much more likely to convert when compared to new visitors. That's why retargeting as a marketing technique is so successful.
Retargeting means showing new ads to existing traffic in an attempt to re-engage them. That can be the people that have already bought from you or those who visited your site multiple times but still haven't made a purchase.
Both of these groups are closer to deciding to buy than a cold visitor who came to browse for the first time.
Lookalikes
Another great way to scale your ads is to create a lookalike audience similar to your past customers or past website visitors.
With this option, you leave the Facebook Ads Manager to work its algorithm magic and find people who are most likely to act like the ones before them, resulting in your ideal customers.
A/B testing
When you're trying to reach a more extensive audience on Facebook or Instagram, especially if it's an audience that you targeted manually, you always have to test!
Test everything – the visuals, the copy, the demographics, the location, and similar. However, be sure to change things one by one to know which change was responsible for what effect.
After a period of split testing ads, you'll be able to choose the photo or video that works best, the best ad copy, headlines, and similar. Now, you're ready to start putting more of your budget into the most successful ad.
How to Scale eBay Dropshipping?
Although having an eBay store gives you less control than having your own Shopify or WooCommerce store, many dropshippers choose it due to the exposure you get selling on a platform that already has traffic.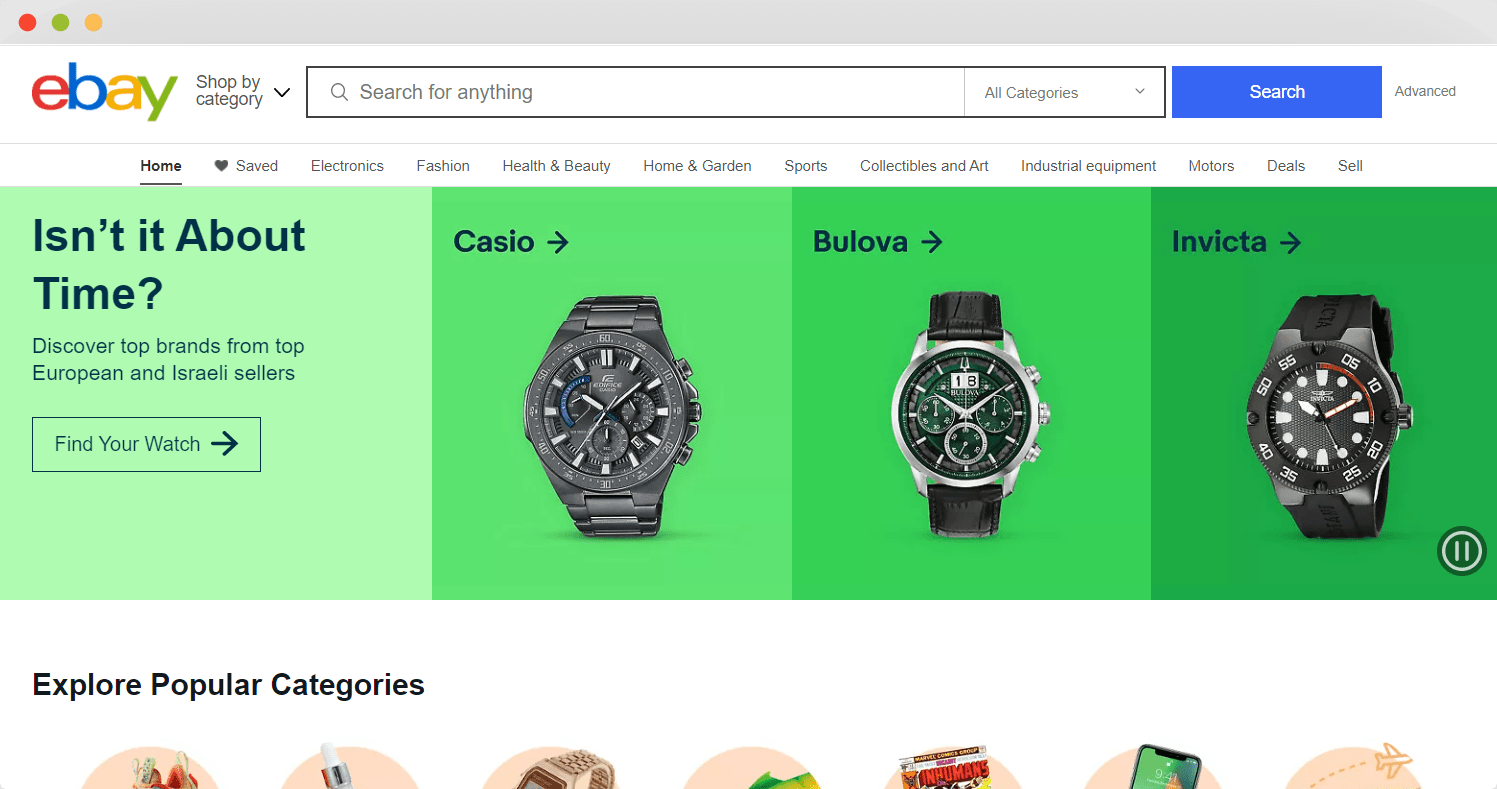 There are many pros and cons with eBay dropshipping, but strategies like retargeting and drawing data with a pixel won't be possible since you're selling on their platform instead of your own.
However, here's how you can try to scale an eBay dropshipping store:
Update your titles and product descriptions according to SEO best practices;
Upload attractive and high-quality product images;
Offer product warranty or a 30-day return period if possible;
Choose an unsaturated yet narrowly targeted niche;
Set competitive prices;
Create a brand for yourself;
Offer professional customer service;
How to Scale Amazon Dropshipping?
Like eBay, scaling an Amazon dropshipping store can follow the same steps since it's also a marketplace with its own traffic.
When you sell on Amazon, you have a potential customer base of 300 million people. So, there's the possibility to scale and grow. Just beware that Amazon will take about 15% of your revenue, so calculate that into your profit margins.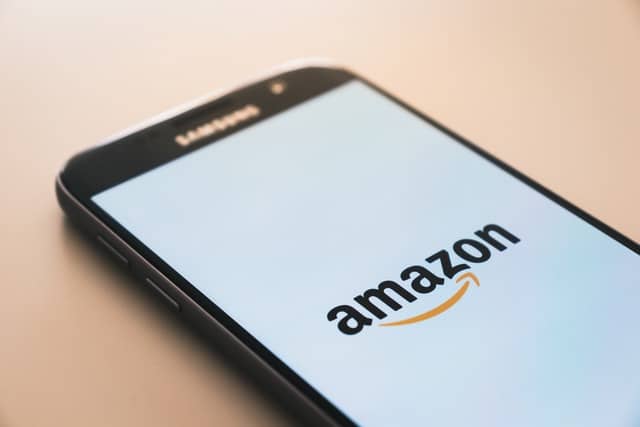 How to Scale with Branded Dropshipping?
Branded dropshipping entails creating a brand identity and becoming easily recognizable to your visitors. The perks of enjoying brand recognition are countless – customer loyalty, repeat purchases, social proof, upselling, etc.
Branding is a must for any dropshipping store that wants to scale and grow!
So, if you're the owner of a branded dropshipping store, luckily for you, you're all set to start growing.
How to Scale Your One Product Dropshipping Store?
One-product online stores are typically eCommerce shops that decided to focus on selling just one product. These are often private label products with the store's own brand or logo on the product.
To scale a one-product store, you can try some of these things:
Offer different product variations
If you want to stick to the "one-product" part of your business, yet you still feel you need variation, offer different colors or models of the same product.
Doing this will bring variety and increase the chances that different people like different versions of your product. Ideally, this results in scaling and increased sales.
Upsell a complementary product
Another great way to scale a one-product shop is to upsell during checkout by offering products that complement or fit the main product.
For instance, if your main product is sunglasses, offer a branded case to store them in at checkout. Or, if you're selling hoodies, start offering matching socks with the same design.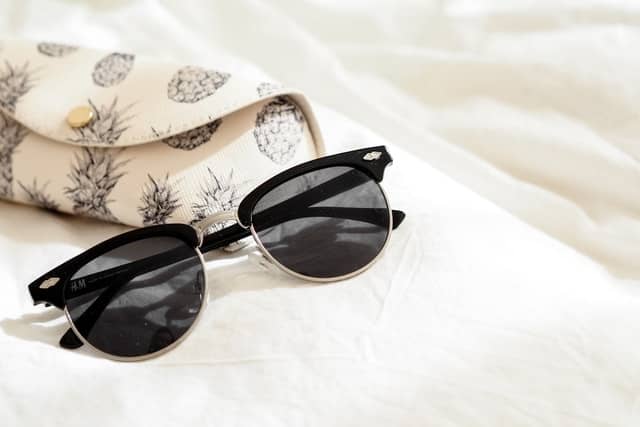 Expand your targeting
Use lookalike audiences and retargeting to reach new people and re-engage your existing audience. Paid ads on Facebook or Google are the best ways to scale a dropshipping store quickly, so if budget isn't an issue, use this possibility to grow.
Always try and test different marketing approaches, different channels, visuals, and content. All of that will help you learn what works best, resulting in faster growth.
How to Scale Dropshipping with a Dropshipping Agent?
The best way to scale a dropshipping business is by collaborating with a dropshipping agent in China who has a worldwide fulfillment center and warehouses close to your customers.
For instance, NicheDropshipping has warehouses in the US that you can pre-stock and scale your business by ensuring fast delivery to your customers and avoiding out-of-stock issues.
Furthermore, an excellent dropshipping agent should help you with product sourcing and offer white labeling and private labeling as part of their services.
Like that, your agent can support you while you grow your dropshipping business and help you become a brand.
How to Keep a Great Customer Experience while Scaling Your Store?
To keep up customer satisfaction and maintain your customer support on a satisfactory level, all while scaling your eCommerce store, try some of these tips:
Hire remote virtual assistants (VAs) from freelance sites like Upwork or Fiverr;
Automate the order tracking process and set up an email sequence that goes out to the customers that just purchased from you;
Use tools to help you communicate with customers like Zendesk, Freshdesk, etc.;
Collaborate with a full-service dropshipping agent in China who offers customer service;
What Are the Best Suppliers to Scale Your Dropshipping Business?
The best suppliers that can help you scale your dropshipping business in 2023 and meet your increasing demands are CJDropshipping, Oberlo, Spocket, AliExpress, 1688, Taobao, Printify, Printful, and more. 
Note that 1688 and Taobao are local websites entirely in Chinese, so you might need the help of an agent in China to help you with the product sourcing.
Besides the language barrier, sourcing from 1688 can be highly profitable due to its low prices and bulk discounts.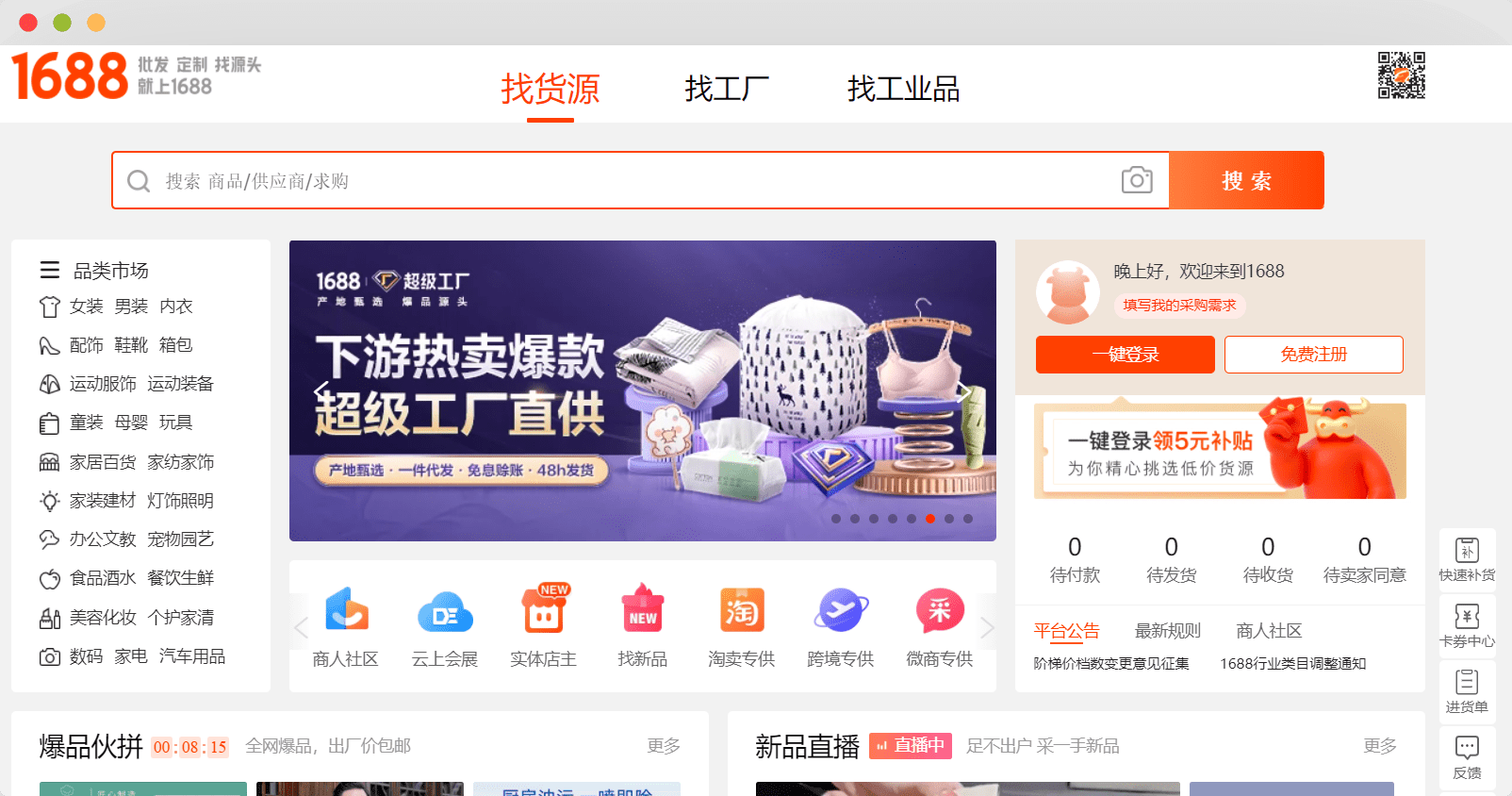 To Conclude
We sincerely hope that this FAQ guide on how to scale a dropshipping business safely has managed to answer all your questions and doubts on the subject.
Wondering what your experiences are? Do you have any insightful tips on how to scale a dropshipping business?
And if ever you want to scale your business with a reliable dropshipping agent in China, message us and avail of free product sourcing for a start.