TikTok has been one of the most popular apps since the app merged with Musical.ly back in 2018.
While the app was already popular back then, its popularity skyrocketed even further when the COVID-19 pandemic began.
Available both on iOS and Android phones, TikTok has been downloaded more than 2 billion times across the globe.
Its extensive user database has made brands curious about how effective advertising efforts will be on this platform. In this guide, we'll discuss everything you need to know about TikTok Marketing.
We'll walk you through the specifics, from TikTok's history to the different types of TikTok ads.
Let's get started.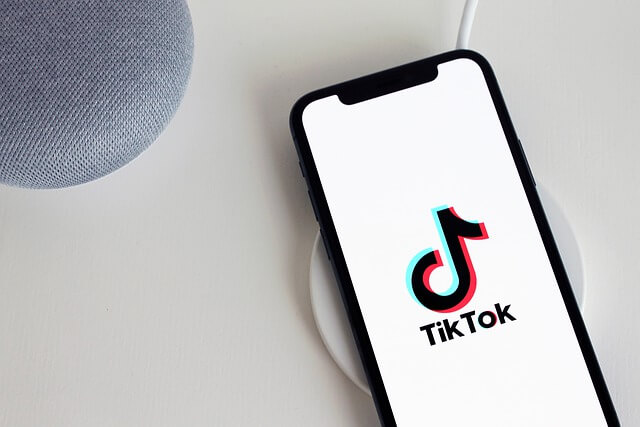 What Is TikTok?
TikTok is a leading social media platform for short-form videos and allows its users to create, view, and share 15- to 60-second videos on various topics.
The app has many different features and is widely used for content creation—from entertainment to marketing.
In this p, we'll discuss TikTok's history, features, and users.
TikTok History
As much as TikTok is widely known for its features, it wasn't the first of its kind to introduce short-form videos.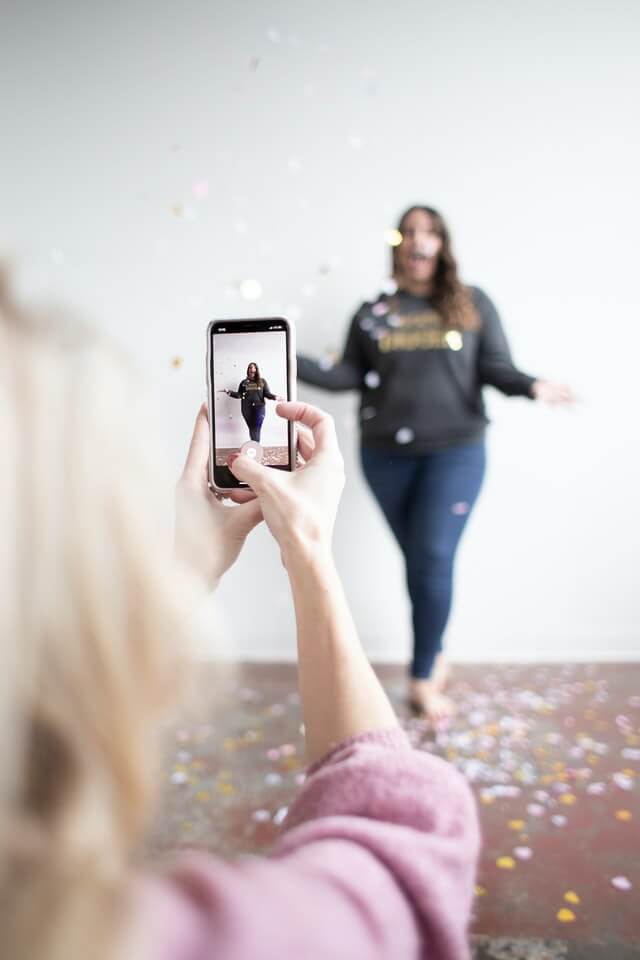 Launched in July 2014, Musical.ly also swept the internet and had its time in the spotlight.
Musical.ly was a popular app where users could creatively lip-sync and dance to their favorite songs and tunes.
By late 2017, the app had 60 million active monthly users, where the majority of its users then were predominantly teens and young adults all over the globe.
Being a desirable and lucrative market, this prompted Chinese online content platform ByteDance to purchase the app at around $1 billion in November 2017.
Before this deal, ByteDance already launched TikTok in 2016, a platform with similar services. In China, TikTok operates under a different name called Douyin.
At that time, Douyin had more than 100 million users in China and Thailand.
Seeing the opportunity to merge and push for a bigger global market, ByteDance merged Musical.ly into TikTok in August 2018.
During which, changes included a new user interface, but 15-second videos and users data were all retained.
Today, more features are being added to the app—to be discussed in the next p.
TikTok Features
With the type of content on TikTok being videos, most of its content-creating features revolve around editing and enhancing short-form videos.
Video content on this application is usually recorded and edited through mobile devices, such as cellphones, but users can get creative and use other devices.
Basic Features
The most basic features that any user can enjoy are video uploading and editing. In addition, users have access to filters and effects they can use to make their videos unique.
Popular filters and effects include "Beauty" filters, stickers, and animations.
But the platform isn't just limited to content creation. Users can also just simply like, comment, and share content they see.
Advanced Features
More features were added to the app to make it more interactive and entertaining as it rose to popularity.
Listed below are some of the features on the platform and basic descriptions:
Duets – this feature allows content creators to lip-sync or dance to another video of a user. The video appears side-by-side on a user's screen.
Reactions – this feature allows creators to record their reactions while watching a video simultaneously. Unlike Duets, creators can resize and the video window.
LIVE – users can host live streams and during which they can use moderators. They can respond to their viewers and accept virtual gifts.
TikTok Users
Although TikTok originally had teens and young adults as target audiences, the age range of its users has expanded even up to people in their 50s and older.
According to a Statista report, the total number of TikTok users in the US alone has reached 84.9 million, with the Gen Z dominating the platform's audience.
Today, TikTok has around 1 billion active users worldwide, excluding China's Douyin, with more than 700 million users.
Unlike many platforms, TikTok does not require its users to create an account to watch videos.
However, if users want to interact with the content they see, they're prompted to sign up to like comments and follow accounts.
How TikTok Works
TikTok works quite similar to most social media platforms, wherein users get to follow other people and get notified whenever new content is being posted.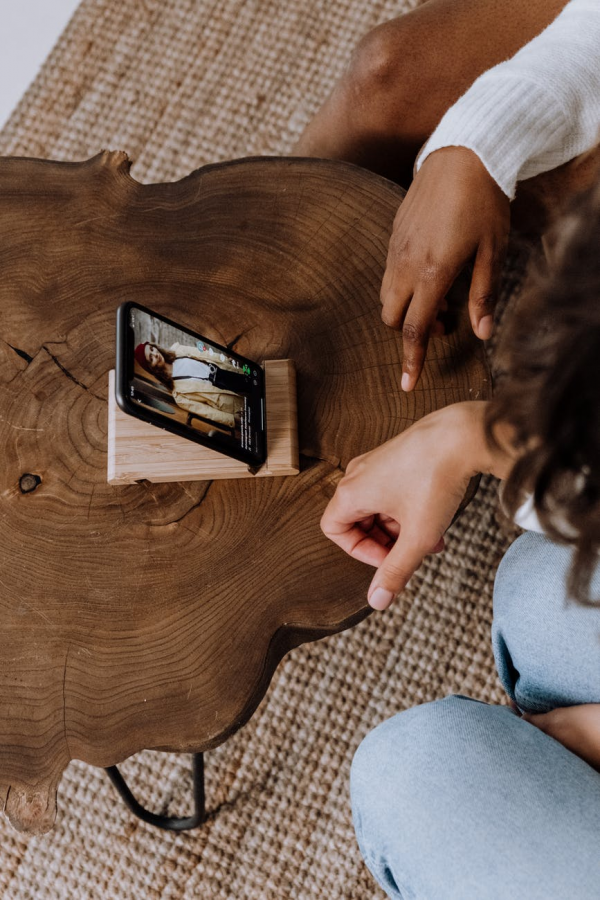 Hashtags are also widely used on this platform to find trends and follow specific topics.
But what makes TikTok exciting is its For You Page. Each user has their own For You Page where content is curated explicitly according to their interests.
TikTok algorithm studies a user's activity and uses this data to select the content they will most likely find interesting.
Interactions, hashtags, and language are just some of the information needed by the algorithm to curate content.
Why Should You Do TikTok Marketing?
Apart from having millions of monthly users, it's pretty clear that TikTok presents tons of opportunities for brands to reach their target audience. Some brands even use TikTok for Dropshipping.
First of all, users are seen to spend more time on TikTok than on Facebook. In addition, young adults spend an average of 80 minutes per day on the app, making user engagement relatively high.
Long periods spent on TikTok can translate to more straightforward ways of reaching your target audience.
Moreover, the majority of brands get new customers because of their videos on social media. Since TikTok primarily uses videos to entertain its users, it's not hard to introduce brand ads in video formats.
Being available in 150 countries also makes it convenient for brands to go international. So you're not just limited to your local audience, but you'll also get to advertise according to your target countries.
Finally, different TikTok Ads allow businesses to explore what works best for them and their users.
How is TikTok Used for Marketing?
Over the years, TikTok's algorithm and culture have helped individuals and brands rise to popularity.
Moreover, the entire collaborative space of content creators and viewers has made it easy for anybody—or any brand—to go viral.
Even though it's primarily used for entertainment, marketers have eventually discovered different ways to advertise on the platform.
Here are some ways TikTok is used for marketing:
Influencer Marketing
There's no denying that TikTok is filled with different kinds of influencers. On this platform, fame is not just limited to celebrities and artists.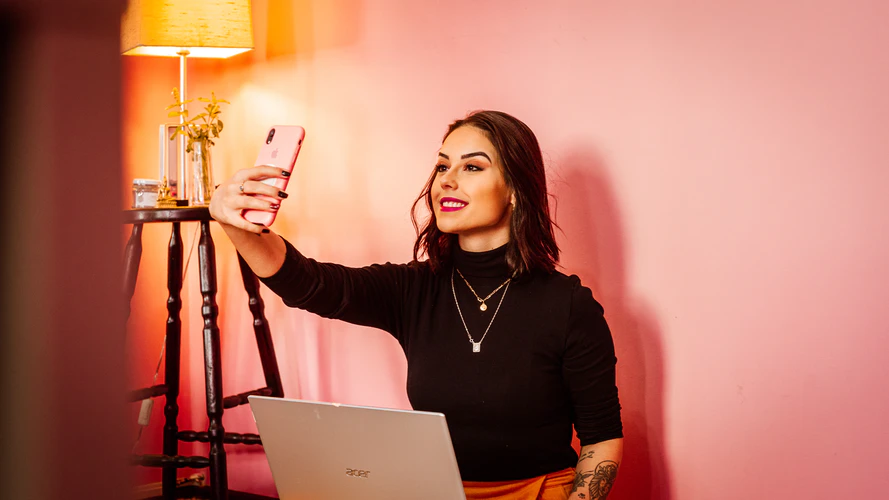 Users who have gained a large following and whose content receives high engagement are frequently contacted by brands to market products or services.
What makes influencer marketing a great way to advertise on TikTok is that choosing the right influencer easily leads you to your target audience.
It all boils down to how the influencer incorporates your product or service into their content without making it seem too forced.
TikTok Ads
With millions of users, it's only natural for TikTok to monetize its reach and introduce TikTok Ads as a way to generate more income.
There are currently different types of ads offered on the platform, all of which can be managed through TikTok Ads Manager—to be discussed in the following ps.
If you're interested in investing in TikTok Ads, it's best to do your research and see what kind of ads will be most suitable in helping you reach your target audience quickly and efficiently.
How to Advertise on Tiktok—TikTok Ads Manager
Advertising requires lots of planning, and that usually involves calculated steps before the actual launch. With highly competitive markets on TikTok, marketers could use the extra help.
Most social media platforms these days have tools to help marketers successfully plan and launch campaigns.
For TikTok, it's called the TikTok Ads Manager.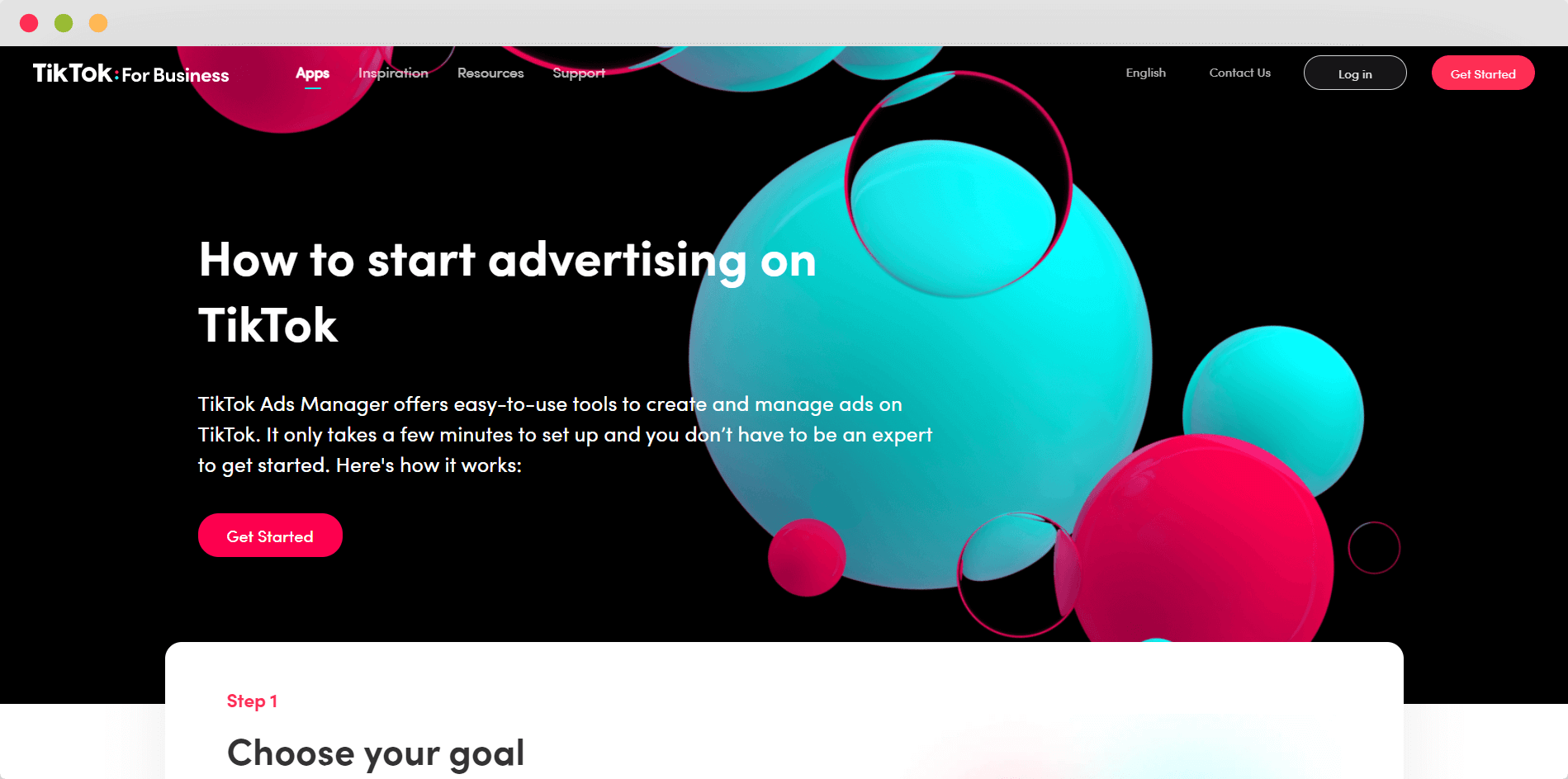 TikTok Ads Manager consists of different tools for businesses of all sizes to widen their reach.
In addition, the platform provides services to help marketers plan and design effective ad campaigns according to their campaign objectives.
This platform is also structured in three parts: campaign, ad group, and ads.
The campaign level consists of setting the objective, name, and budget. The ad group level consists of the placement, target audience, budget, and bidding method.
Lastly, the ads level consists of uploading videos, or creating ads through the tools available. This level is also affected by the details you've set on the campaign and ad groups level.
To fully understand how TikTok Ads Manager works, here's a step-by-step process:
Step 1: Choose the Campaign Objective
Launching ad campaigns must always start with goal setting. First, you need to define your objectives to plan the entire campaign properly.
With TikTok Ads Manager, you're able to choose from seven different advertising objectives:
Conversions Objective
As its name suggests, this objective is most suitable for marketers who wish to increase conversions on their websites.
Some conversions you might see happening including increasing the number of registrants on your website, increased number of purchases, or increased opting into your offer.
By choosing this objective, you should enter your website and install TikTok Pixel. TikTok Pixel is a code placed on your website to track visitor actions and create audience segments.
You can use this pixel to find new customers, boost your campaigns, and measure ad performance.
Traffic Objective
You should opt for the Traffic objective if you want to lead your potential customers to a destination—either your website or mobile app.
When setting up your campaign, you can choose between your website or application. You can also target users who have already installed your app by choosing Custom Audience in Step 2.
App Installs Objective
With this objective, your ads campaign directs users to your app store page, encouraging them to install your app.
Choosing this objective requires you to set up your app on the Event Manager. Here's how you can do it:
Go to TikTok Ads Manager Assets Tab.
Go to the Event page and select Manage under App Event.
Click on the Create New App pop-up.
Add a link to your app store and click Next.
Select a Mobile Measurement Partner. TikTok recommends adding a third-party tracking service.
Enter Tracking URLs.
Create app events, where TikTok Ads Manager will automatically define the app vertical and display the in-app events it recommends.
Click Done.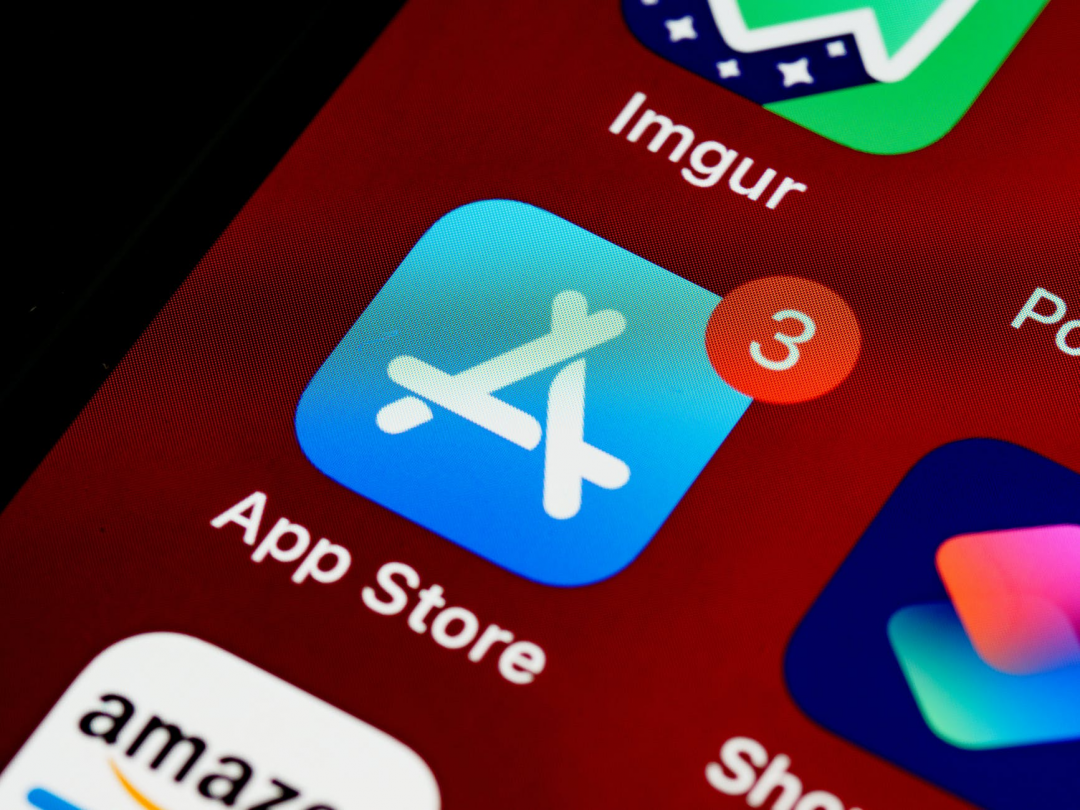 As recommended, you should use a third-party tracking service to track app installs and conversation data.
Reach Objective
For those who wish to maximize their budget, this objective should be a top option. The Reach objective gets your ads seen by the most people within your target audience at the best price.
This objective raises your product or service awareness to larger audiences, manages exposure to your ads, and uses the CPM bidding method—the cost you're willing to pay for a thousand impressions.
Video Views Objective
This objective maximizes the number of times your video ads are played by audiences who are most likely to watch them.
This objective uses the CPV bidding method wherein you decide the price you're willing to pay for one thousand 6-second or 2-second video views.
Moreover, it works towards long video views to better position your product or service and lets you choose between delivering 2- or 6-second video views to get the most views.
Catalog Sales Objective
Currently, the Catalog Sales objective is only available for accounts in the United States and Indonesia.
This objective is an excellent option if you want to deliver personalized ads to your potential customers.
Campaigns with this objective show specific products to users who have already shown interest in products on your website.
Here's how you can create Catalog Sales ads:
Upload your product catalog to TikTok Ads Manager.
Setup your event sources.
Create a campaign.
Once done, you should automatically see TikTok generate ads that show products from your catalog along with their respective prices.
Lead Generation Objective
This objective allows you to get your customers' contact information—willingly shared—through TikTok. Lead Generation works through publishing an in-feed video ad that's connected to an Instant Form.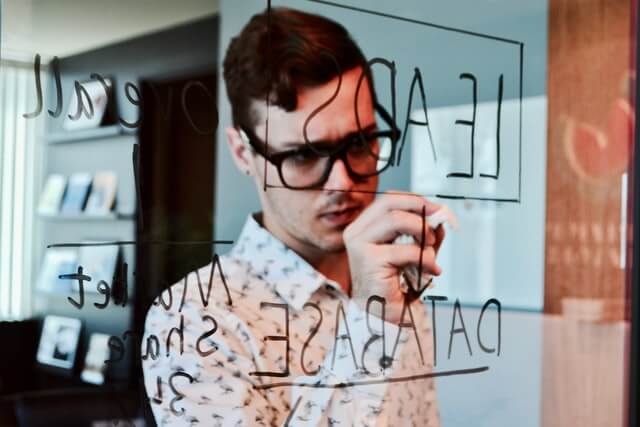 Once a user clicks on your Call-To-Action (CTA), an Instant Form will pull up. Here, users can willingly share their contact details, answer questions, and schedule appointments.
You can customize the Instant Form according to your industry, marketing needs, and business scenario. Once set up, you can access your leads data through the TikTok Ads Manager.
Step 2: Select the Target Audience
Now that you have your campaign objective, it's time to select your target audience.
Through the TikTok Ads Manager, you can specify which exact audience gets to see the ads you display. These targeting options are selected during the ad group creation process.
Currently, there are four different targeting options:
Audience
There are two types of audiences on TikTok—Custom and Lookalike.
Custom Audience is an option that connects you to users who already know or have interacted with your business. Lookalike Audience finds new users who share similarities with your current customers.
Demographics
As the name suggests, you can choose to target users according to their gender, age, location, and language. You're allowed to mix and match using this targeting option.
Interests & Behavior
You can also target users according to their activities on TikTok.
For example, through their Interests, you can target your ads to users who are particularly interested in categories directly or indirectly related to your brand.
Behavior can also be used as a targeting option, with options for actions "like," comment, share, and even watching the video to the end.
Device
Another unique option you have is choosing to target according to a user's device.
Options include the user's device operation system, OS versions, device price and model, and carrier.
Step 3: Set the Budget
It's good to set the ceiling for how much you're willing to spend on TikTok Ads. So often, people lose track of their expenses once they start advertising.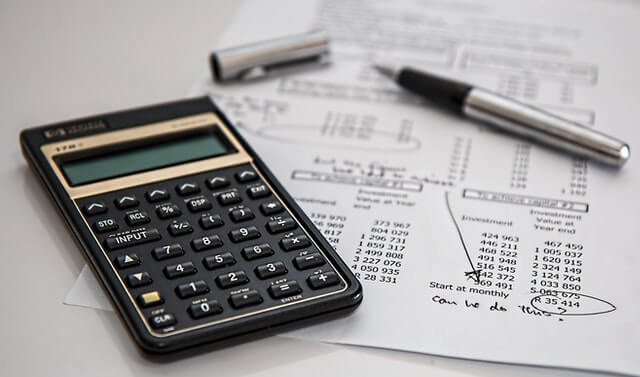 With TikTok, that's not going to be a problem. At this step, you're presented with two budget options: Lifetime Budget and Daily Budget.
The Lifetime Budget is your overall budget for the time you run an ad on TikTok. This option will try to distribute ad spending, but there's no guarantee of equal daily allocation.
On the other hand, the Daily Budget option allows you to set the limit for how much you're willing to spend each day.
It's good to note that once you choose a budget, you cannot change it once the campaign has been launched.
You can also rest assured that the cost of the entire campaign won't exceed the budget you've set.
Step 4: Design the Ads
You're now at the crucial step of designing the ads of your campaign. Given the challenge of making the perfect ad, the TikTok Ads manager has provided several tools to help you in this creative process.
You can either upload your images or videos or use in-house tools to design ads within minutes.
Tools you can use include video templates, smart video tools, quick optimization, smart text, and automated creative optimization.
Just make sure to visit Image Ads Specification and Video Ads Specification to make sure you're following TikTok's requirements.
Step 5: Launch the Ad
After double-checking your objectives, budget, and ads design, it's time for you to go live.
Once you publish your ads, the in-house tool smart auction system will manage your ad and make sure it's shown to the right audience at the right time.
Step 6: Measure and Manage the Ad
The real work begins once you've successfully launched your ad.
TikTok Ads Manager has tools to help you monitor your results in real-time. In the manager, you get to see results in two ways: Dashboard and Campaign.
Dashboard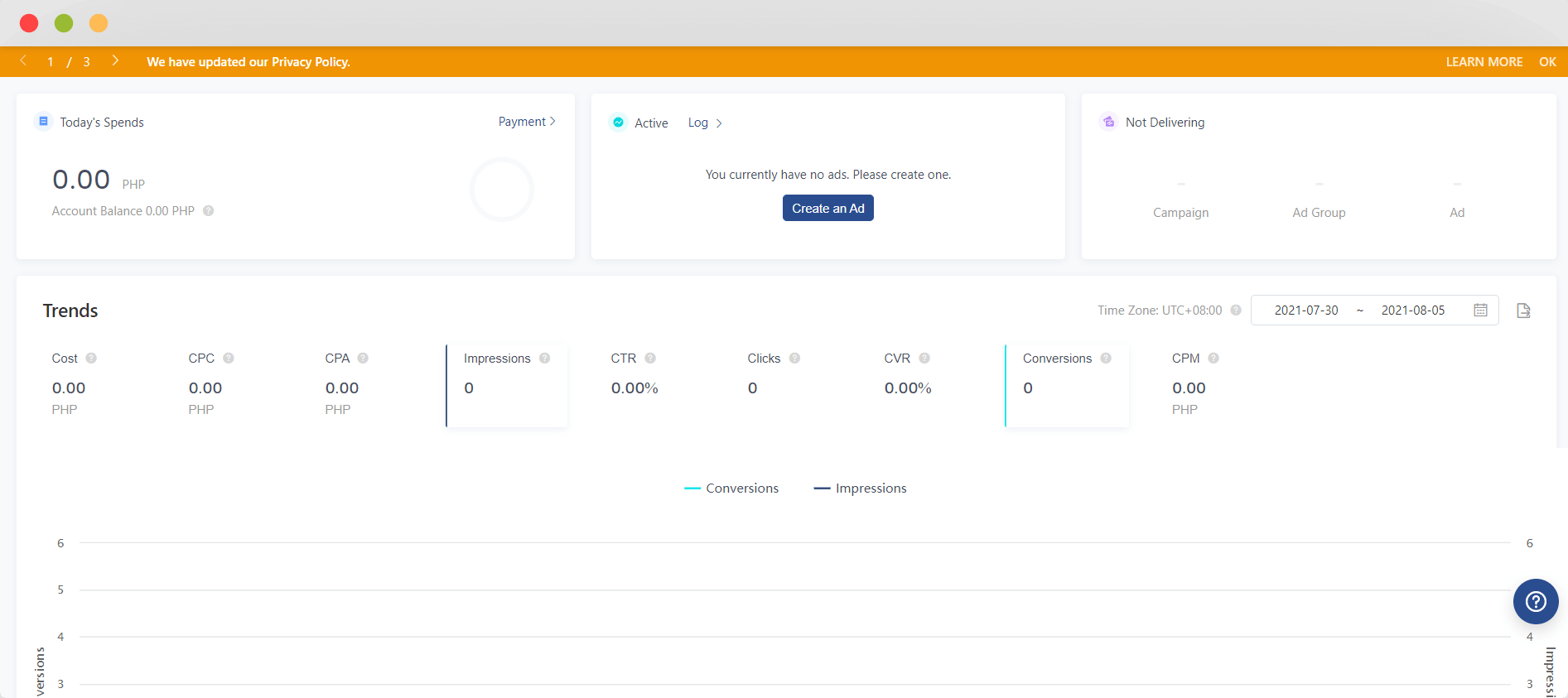 On your Dashboard, you get to see ad performance, daily spending, and status of all the ads campaigns you've launched.
You can also see the average costs you've spent on a click and conversion. The dashboard should also display Impressions, Click-Through-Rate (CTR), and conversions.
Campaign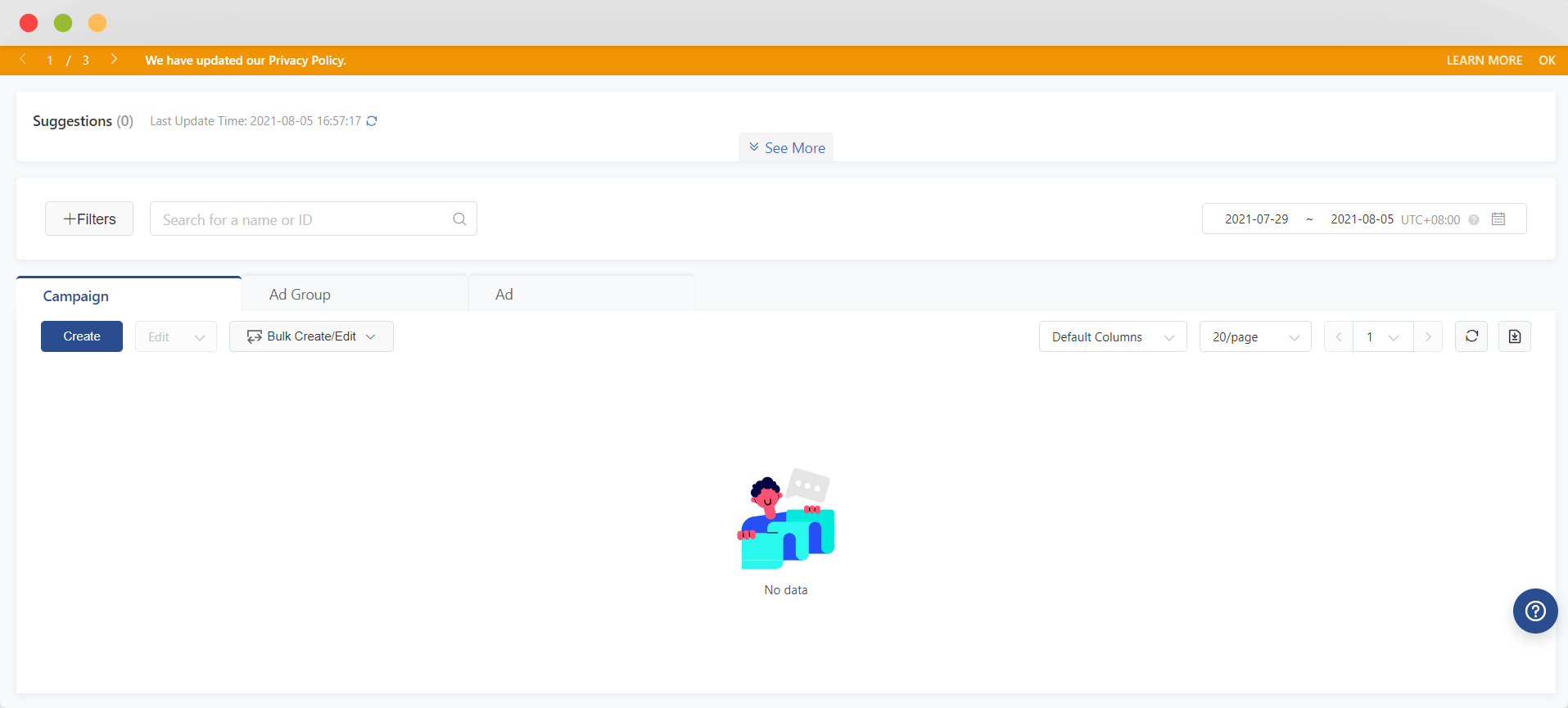 If you want more details about your ads, you can head on over to the Campaign page. You can see more information about your campaigns, ad groups, and ads.
You can also filter, customize, and view your data according to what you want to see.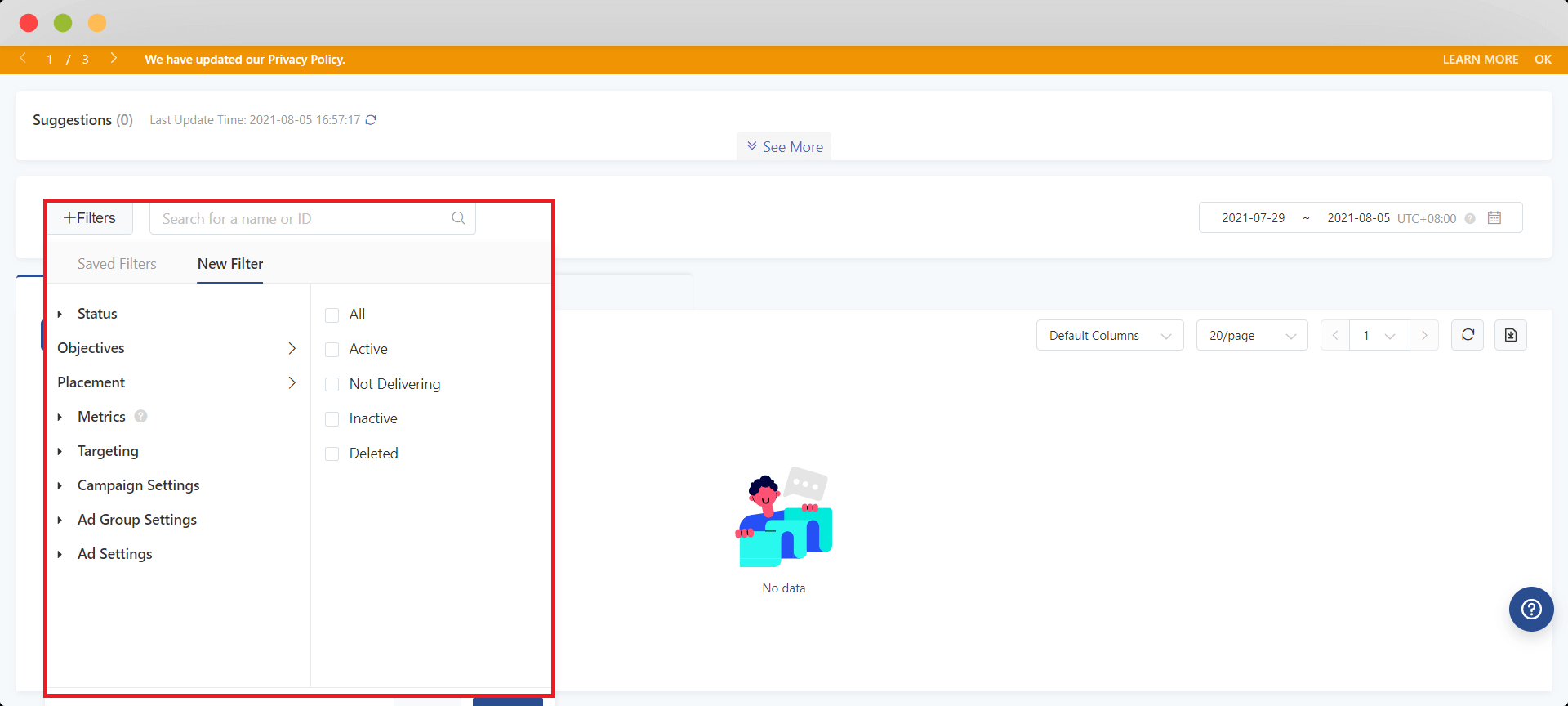 Using the filtering option, you can use different criteria to view specific campaigns. For convenience, you can save the filters you've created for easy access next time.
The Campaign page also has a Custom Columns button to select what data gets to be displayed.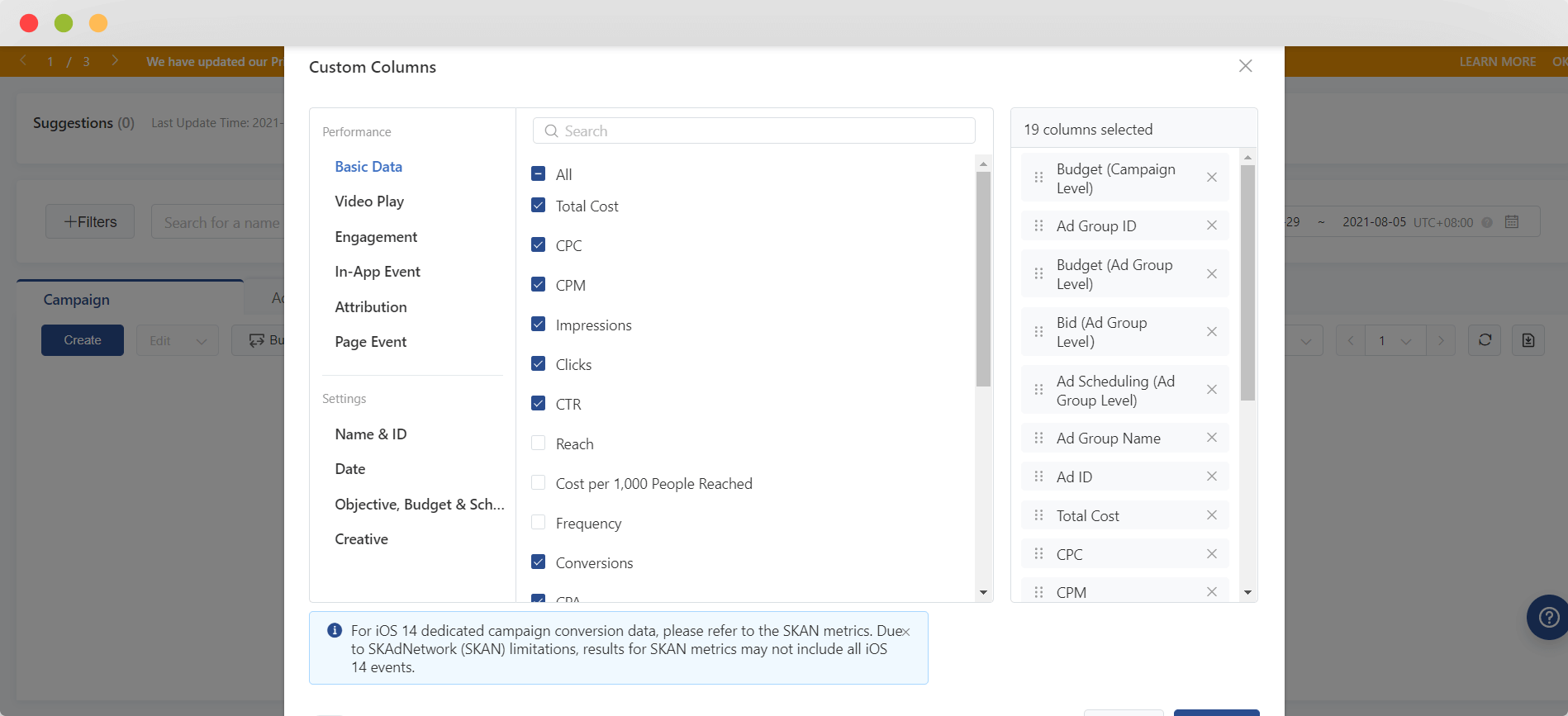 Criteria you can create a custom column include Basic Data, Video Play, Engagement, In-App Event, Attribution, and Page Event. Each with its sub-criteria.
What Are the Different Types of TikTok Ads?
It's only reasonable for TikTok to offer various ads on the platform, given how creative its users are.
But with six different types of ads, it will pose a challenge for any marketer to choose which one works best for their product or service.
To help you decide what kind of ad is suitable for the campaign you have in mind, we'll discuss each type of ad in detail.
Brand Takeover
If you're a TikTok user, you've surely encountered Brand Takeover ads. This type of ads are pretty hard to miss since it's the first thing you'll see once you open the application.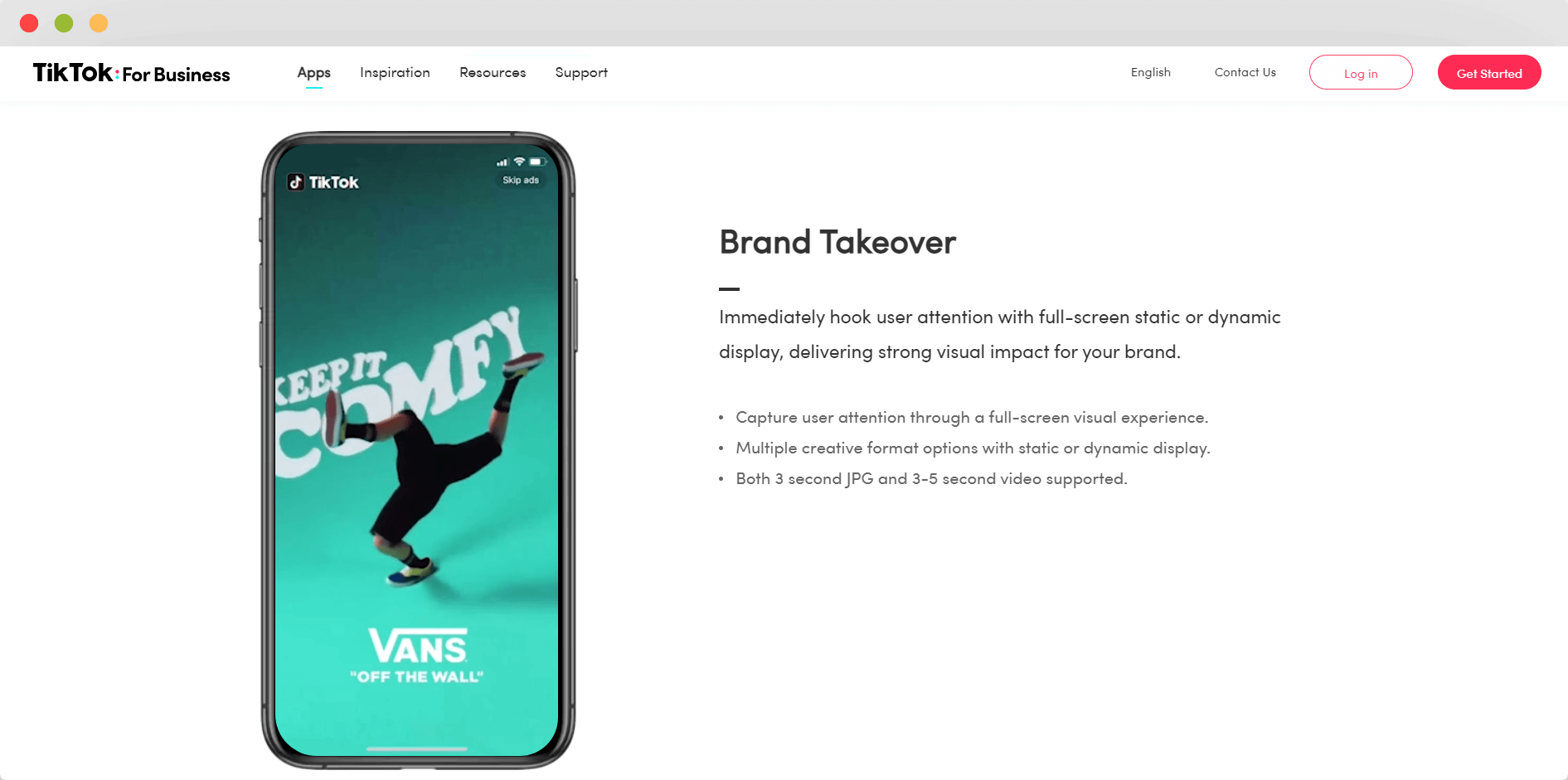 This type of ad takes up the entire screen with full-screen videos shown to targeted audiences.
After a few seconds, brand takeover ads change into in-feed ads and show up in the For You Page as still images, videos, or GIFs.
It's easily the best option for delivering mass awareness since these ads have clickable links to landing pages.
Another reason why it's a top option for marketers is because TikTok makes sure targeted audiences only see one kind of Brand Takeover ad per day.
This quickly eliminates competition while reaching the maximum number of users in your targeted audience.
In-Feed Ads
As its name suggests, In-Feed Ads show up full-screen between TikTok videos as users scroll through their For You Page. This type of ad is similar to the ones you see on Instagram.
In-Feed Ads are effective because you can use different CTAs, encouraging users to interact with your brand, whether by shopping, downloading your app, or visiting your website.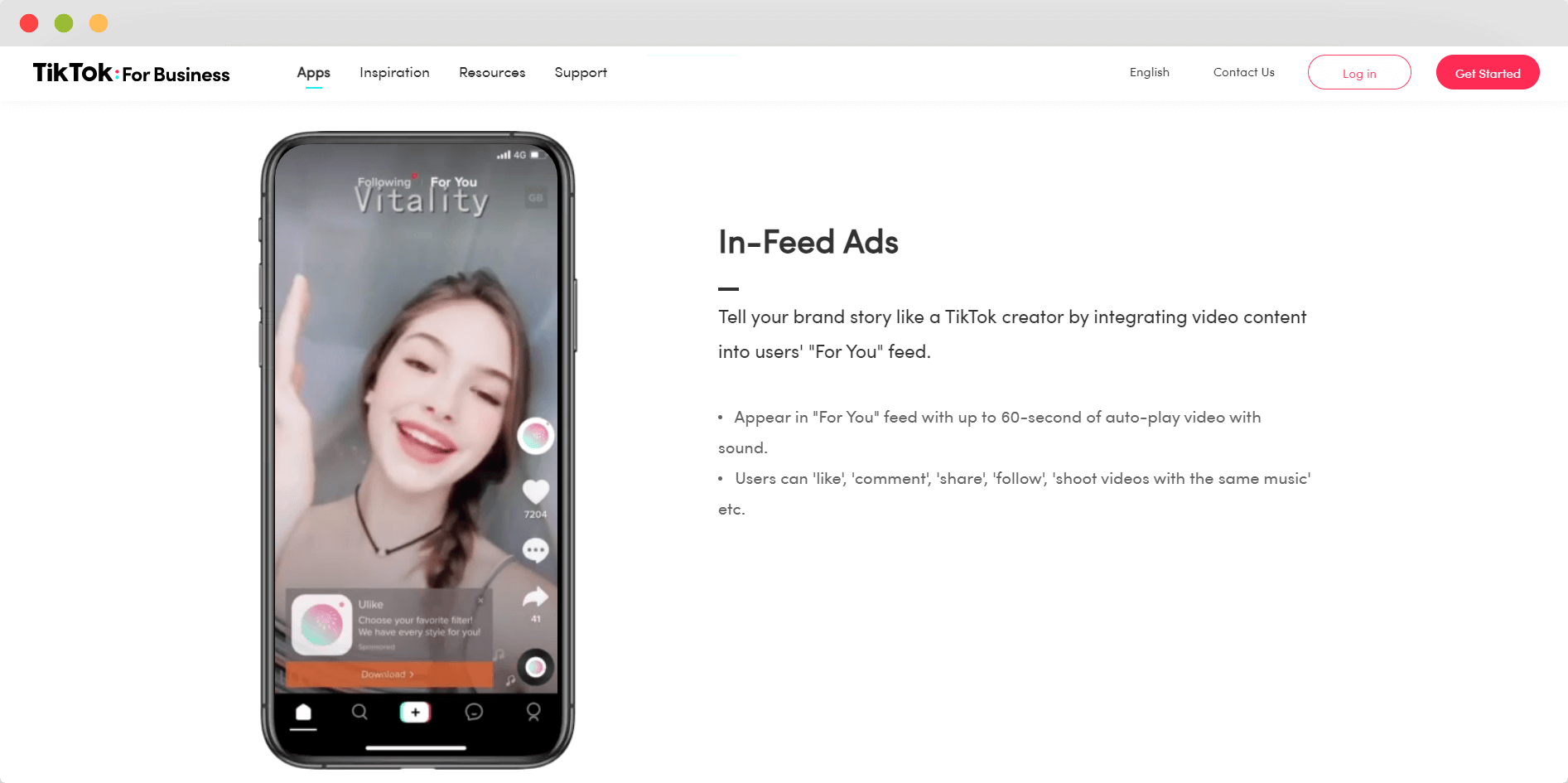 This kind of ad can run anywhere between 9 to 15 seconds, but this proves to be a double-edged sword. It either has to be super interesting, or else you risk being ignored to go back to scrolling.
Your targeted audience can also interact with the video by liking, commenting, or sharing it.
TopView Ads
TopView Ads are similar to both In-Feed and Brand Takeover Ads. However, instead of being the first video a user sees, it's shown after the first 3 seconds.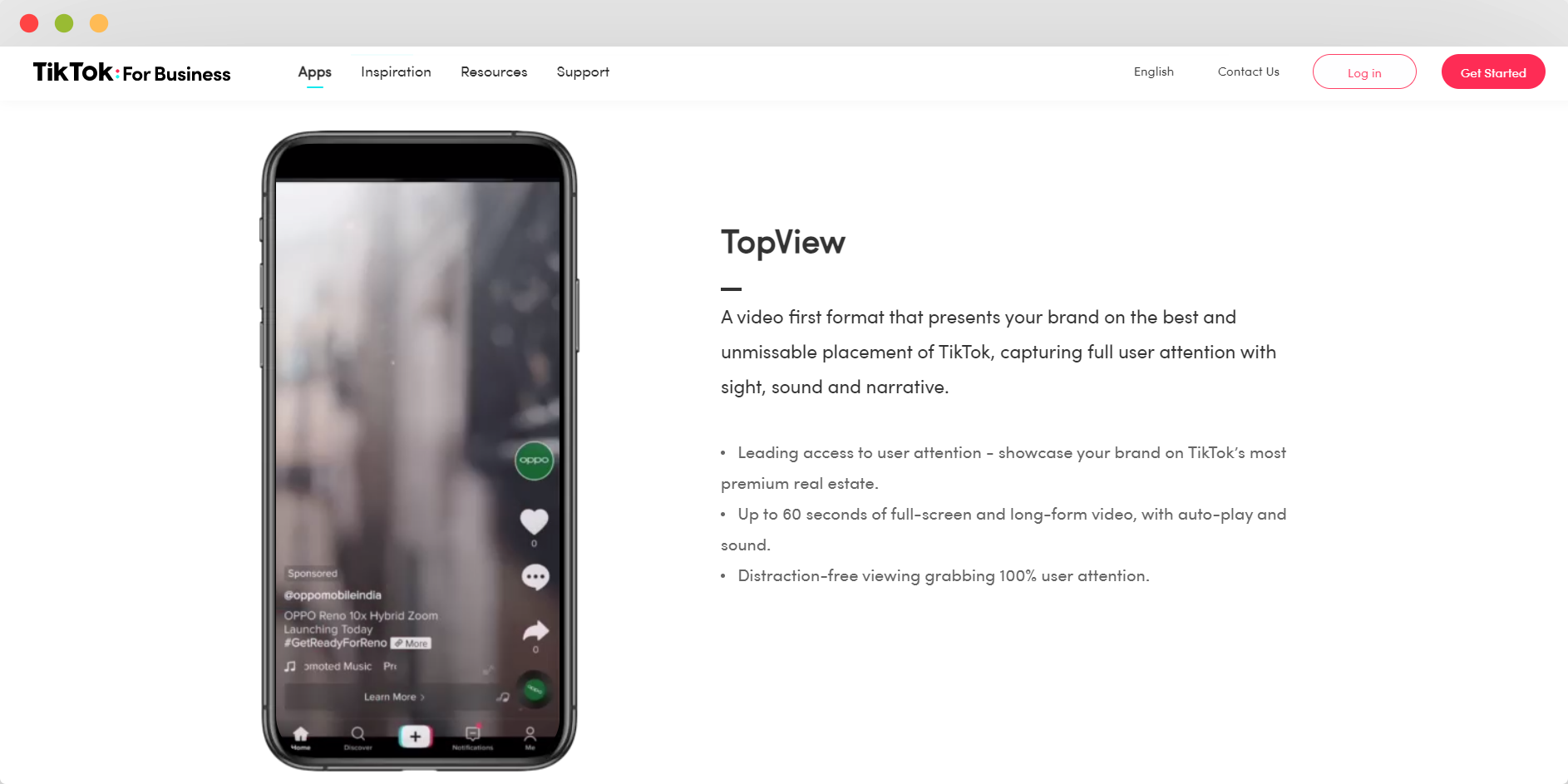 It's seen on the For You Page, where it can run for a full minute with auto-play and sound.
Branded Hashtag Challenges
Consumers are also keen on user-generated content, as these seem more natural than ads and sponsored content.
One of the ways this is seen is through Branded Hashtag Challenges. It's currently exclusive to TikTok and can be seen on the Discovery Page.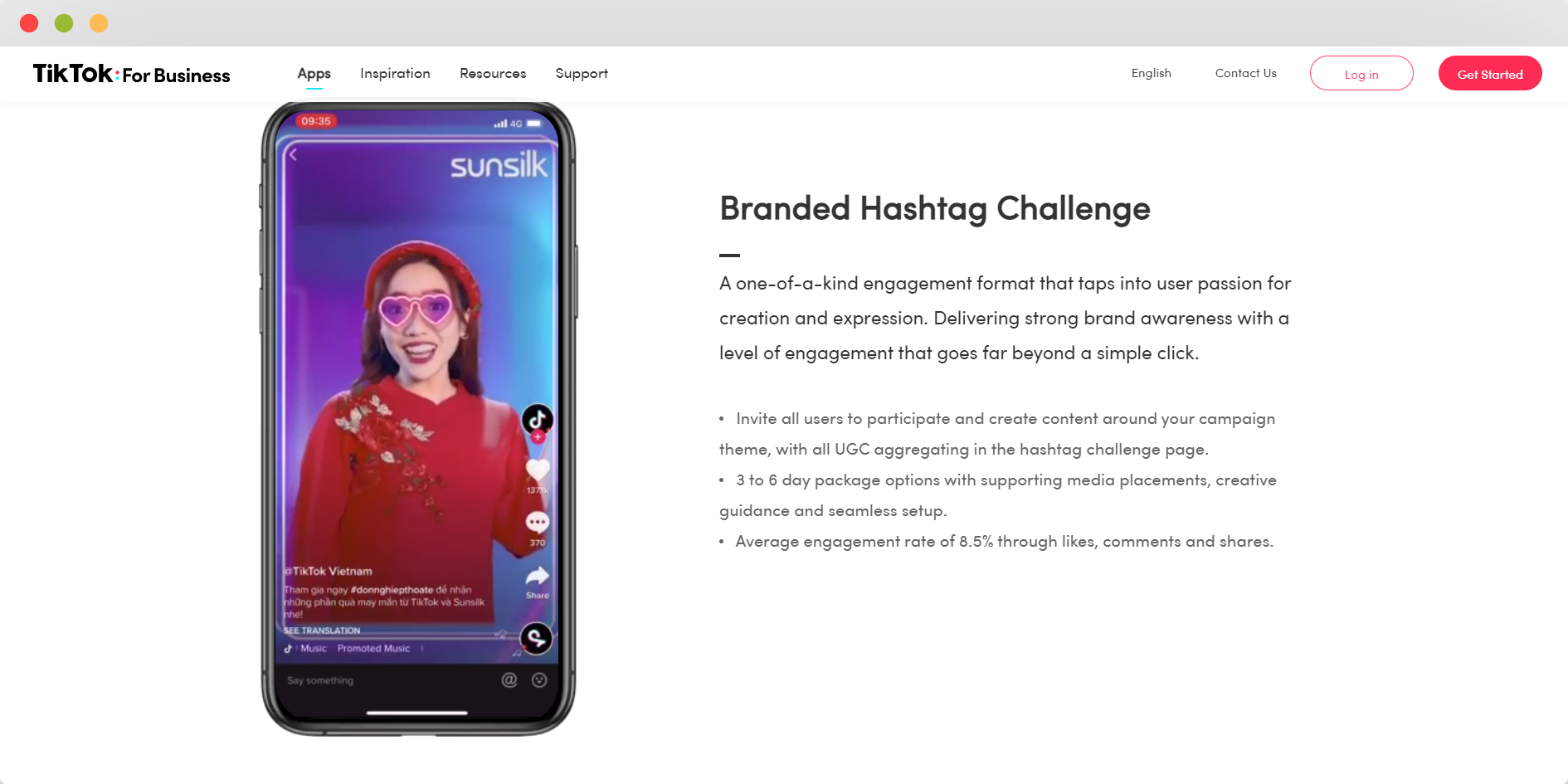 This ad is one of the easiest ways brands can sneak themselves into the sea of content without being too spammy.
Businesses can partner with TikTok users or even just encourage users to use the Branded Hashtag.
Once a user clicks on it, they're directed to a landing page on Tiktok with a link to the brand's website and popular videos that use the hashtag.
Branded Effects Ads
Another type of ad that encourages user-generated content is Branded Effects ads. These effects can go live for up to 10 days at a time.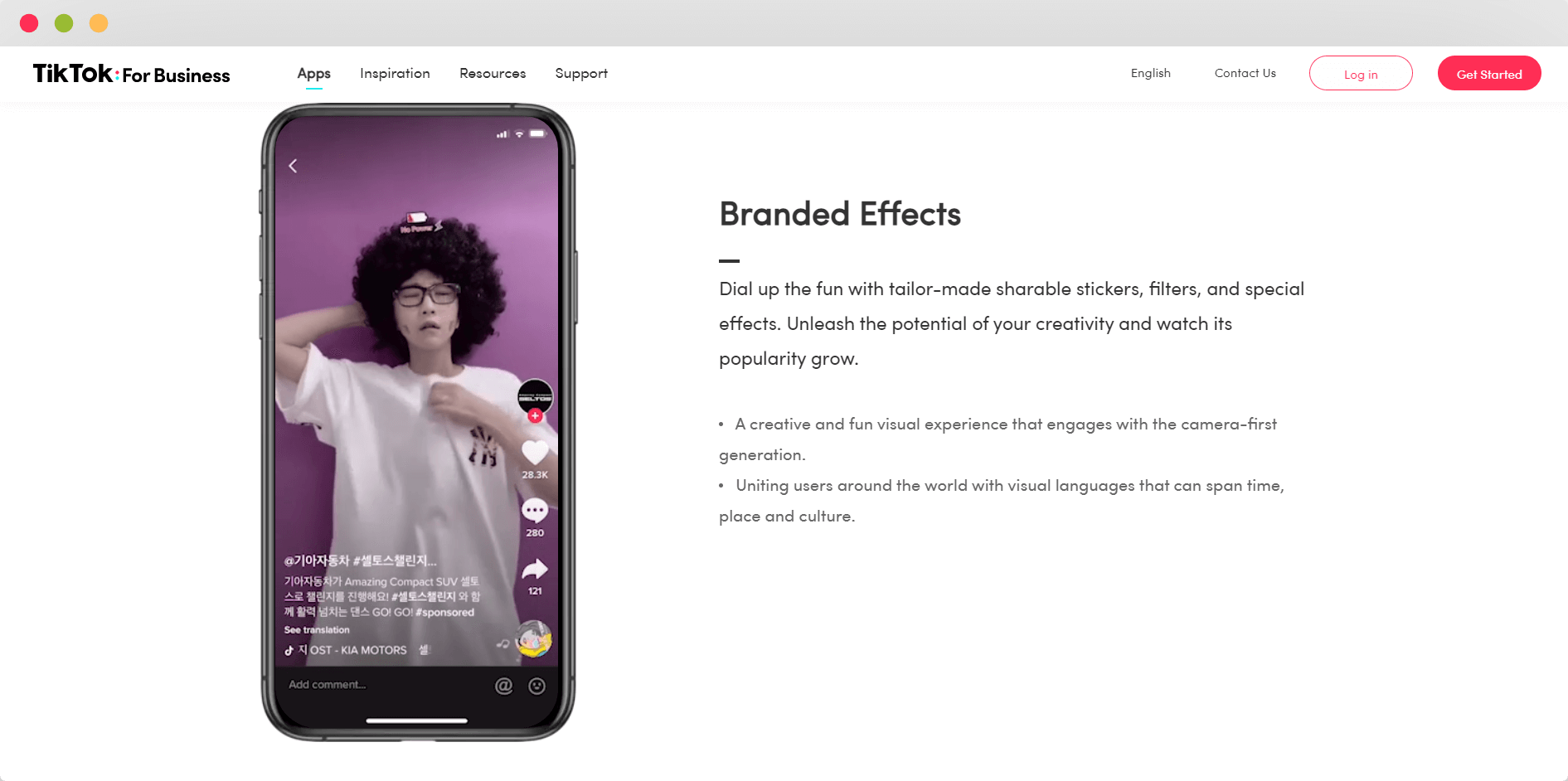 Through the TikTok Ads Manager, you can create your own Branded Effects such as shareable stickers, AR Filters, and lenses.
How Much Do TikTok Ads Cost?
To answer simply, it depends on how much you're willing to spend. TikTok utilizes bidding methods for its ads.
The TikTok Ads Manager offers different bidding methods you can choose from, depending on your strategy, objectives, and overall budget.
The higher your bid is, the more likely your ads will show-up on TikTok at any given time.
While there are no limits to how much you can spend on ads, TikTok did set a minimum of $20 for ad group level and $50 for campaign level.
The four bidding methods on the platform are as follows:
Cost per Mille/Thousand Impressions (CPM)
In simple terms, CPM refers to the price you're willing to pay per one thousand impressions. You can guarantee that your ads will reach as many customers as possible without exceeding your budget.
The cost is calculated as follows: (Total Cost/Total Impressions) * 1,000.
This bidding method is usually used for the Reach Objective.
Optimized Cost per Mille/Thousand Impressions (oCPM)
oCPM is the price you're willing to pay to create a thousand impressions.
The oCPM method is the default bidding method for both Conversions and App Installs objectives. But it's also an applicable bidding method for the Lead Generation objective.
It's calculated the same way with CPM: (Total Cost/Total Impressions) * 1,000, and charged per impression, as well.
Cost per Thousand Views (CPV)
CPV is the price you're willing to pay for one thousand 2- or 6-second video views. Your ads will be delivered to the maximum number of users according to your budget.
Its cost is calculated by: (Total Cost/Total Video Views) * 1,000, and is charged by 2-second views, 6-second views, or video completion.
This bidding method is suitable for the Video Views objective.
Cost per Click (CPC)
This bid pertains to how much you're willing to pay per click. Your ads will be delivered to users who will most likely click them.
The cost is calculated by: (Total Cost/Total Click), and is billed per click.
Ideally, this bidding method is suitable for Traffic, App Installs, and Conversion objectives.
Final Thoughts
The number of TikTok users presents a massive opportunity for brands to reach their target audiences conveniently.
Although, advertising on TikTok may not be your first option if you currently have a limited budget. There are still plenty of options to market yourself on the platform, apart from TikTok's paid ads program.
If you ever get interested in dropshipping on TikTok, we'll gladly help you get started by sourcing the product you have in mind for free.
Reach out to know more about our services.