Are you searching for the best dropshipping niches for your store? We've got your back. Finding the most profitable niche markets for dropshipping can be challenging but extremely rewarding once you find your winning product.
We've just started 2023. So, how will this year look like for dropshippers worldwide? And what type of products will sell best?
Let's jump right in and explore the best dropshipping niches for your eCommerce business.
What Is a Niche in Dropshipping?
A niche in dropshipping is simply the product category, subcategory, or area of interest of a customer. Niche markets for dropshipping have target audiences who are explicitly interested in products like yours.
This niche can be either a single product (one-product dropshipping) or a group of products that belong together.
When starting a dropshipping business, you can choose a broader niche with a larger audience or a more narrow niche with less search volume but a better intent.
Why Choose Niche Products for Dropshipping?
Often, dropshippers are afraid to choose a narrow niche because they think they dismiss a large portion of the market. However, drilling down and narrowing your niche can bring you higher-quality visitors with greater chances of converting a sale.
Let's explain this best with an example. We have one dropshipping store selling every type of tech gadget out there, and this is what we call a more general store.
On the other hand, we have a niche or one-product store that sells exclusively affordable drones.
In this scenario, although the first store can bring in a larger audience, these people won't be specifically interested in anything but probably just browse around.
However, the second store will be able to target better and reach fewer people, but the correct type of people – the ones searching specifically for low-cost drones. So, the chances of converting here are much higher.
To sum all this up, choosing a narrow niche means:
Less competition;
A more focused reach;
A clearly defined audience;
Better chances of conversions;
Easier marketing;
Opportunity to build a brand;
Be smart when choosing your niches and think outside the box. For instance, don't just sell yoga pants. Everyone sells yoga pants. Why not sell leggings meant for pregnant women. It already sounds easier to reach, right?
Best Dropshipping Niches for 2023
We did our research and composed this list of the most popular dropshipping niches and sub-niches at the moment. We'll try to make this list more general and single out the most trending products from that niche.
Health and Beauty
When we talk about health as a popular dropshipping niche, it's not surgical tools or machines but more like face masks and false eyelashes.
Here are the best dropshipping beauty and health niches:
Jade massage rollers
Massage guns
Magnetic eyelashes
Hair removal tools
Electric toothbrushes
Makeup brush sets
Face masks
Hair wigs
Posture correctors
Teeth whitening kits
Blue light glasses
Air purifiers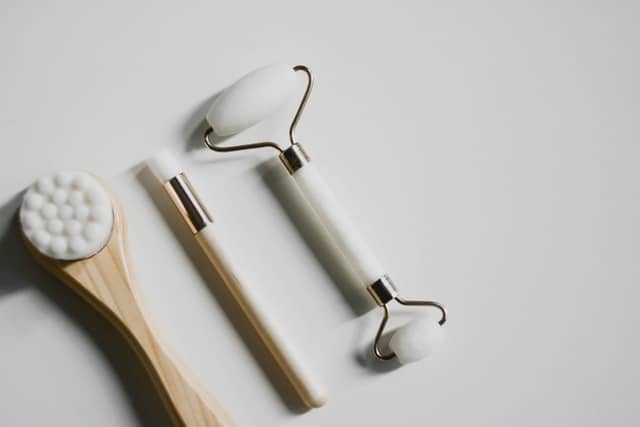 These are just some of the trending dropshipping niches with the most search volume we've found by researching popular marketplaces like AliExpress, Wish, Amazon, etc.
When choosing health niches, beware of dropshipping supplements since different countries have different rules regarding the ingredients and certificates needed as a seller.
Women's Clothing and Accessories
If you decide to sell women's clothing, shoes, or accessories, we recommend narrowing it down to something more specific due to the oversaturation of the niche.
Here are some of the best dropshipping niches in clothing:
Intimates and lingerie
Plus-size clothing
Oversized hoodies
Silk pajamas
T-shirts with prints
Crop tops
Leggings and yoga pants
Pregnancy clothing
Joggers and activewear
Vintage dresses
Recycled and eco shoes
Private-label branded purses or clutches
Custom or personalized jewelry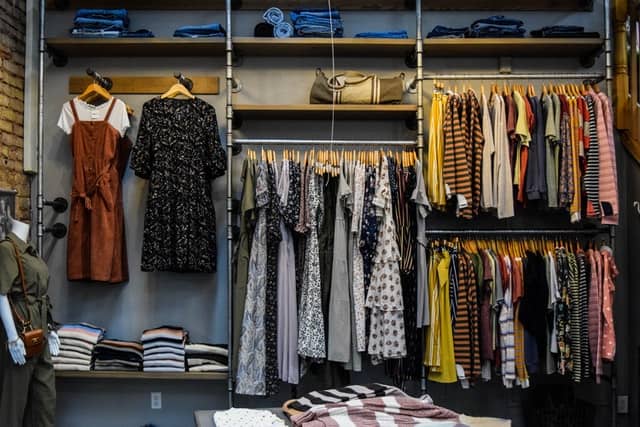 Although women's clothing is a very saturated niche, we can't forget that it's still at the top of the best-selling dropshipping niches.
So, we wouldn't necessarily recommend that you stay away from it, only that you narrow it down to a more specific sub-niche. That will increase your chances of reaching out to the right audience.
Another tip if you choose such a saturated niche is to look into private label drop shipping and building your brand. Contact a full-service dropshipping agent in China who offers private labeling as part of their services if you aren't sure where to start.
Furniture and Home Decor
Since the COVID-19 outbreak, we all started spending more time at home. So, naturally, we want the space we spend most of our time in to look good. As a result, the furniture and home decor dropshipping niches are here to stay.
Here are some excellent sub-niches to choose from:
Storage containers
Drawers or closet organizers
LED lighting
Wall shelves
Decorative vases
Bean bags
Macramé
Bedding or pillows
Book holders
Home office supplies
Wall art posters
Outdoor furniture
Home bar equipment
Kitchen tools and gadgets
Bedside lamps
Smart home gadgets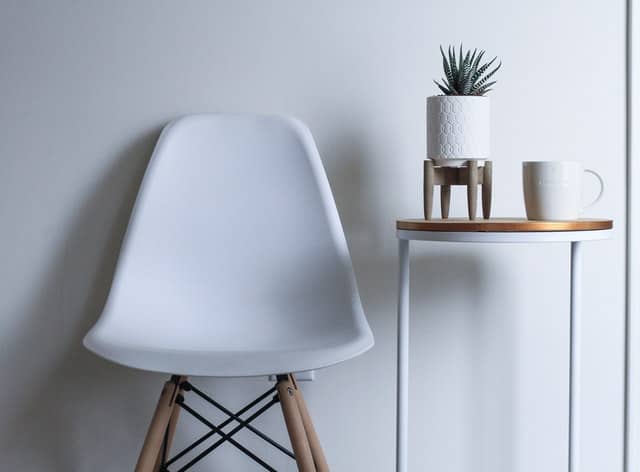 When choosing products from the furniture niche, beware of the items' size, weight, and packaging. Certain heavy-weight products can be difficult to dropship or store, so keep that in mind.
Pet Supplies
For all pet lovers that want to make an earning with dropshipping, good news – pet supplies are one of the most popular dropshipping niches out there.
Here are some popular sub-niches in the pet supply category:
Dog and cat beds
Cat swings and hammocks
Dog collars
Cat and dog toys
Dog clothing
Grooming kits and brushes
Portable water bottles
Dog and cat feeding bowls
Pet tents
Electric dog training collars
Dog playpens
Cat and dog carrier bags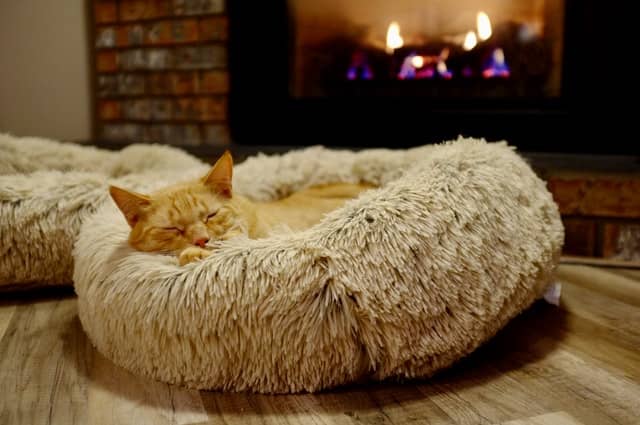 If you're a pet lover and have the knowledge, you can boost your sales by blogging and SEO. Pet owners always look for tips and advice online, so use that to your advantage and set yourself an authority in your industry.
Office Equipment and Supplies
Office equipment and supplies gained momentum with the pandemic when the world started working from home and needed a home office. The good news is – the majority of us still haven't stopped working from home.
Furthermore, many companies pledged to let their employees work remotely full-time, even after the crisis.
So, now you see why the office supplies niche is going only up. Let's see some sub-niches you can choose:
Ergonomic desk chairs
Home office desks
Laptop cooling stations
Standing desks (adjustable height)
Desk file organizers
Cable holders
Desk lamps
Office wall art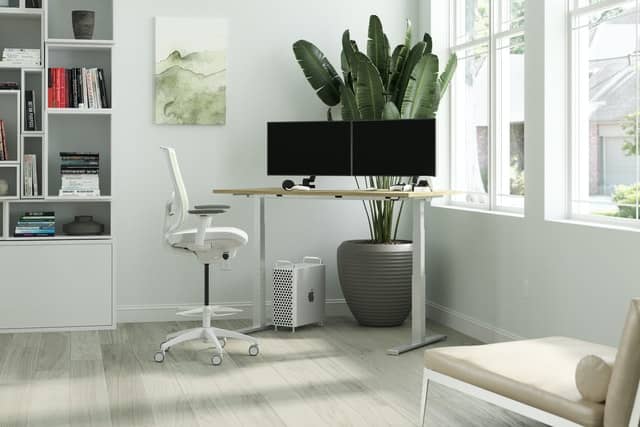 Generally, when it comes to office-related products, focus on items to equip home offices since those are the most necessary products nowadays.
Gym and Fitness
Fitness and gym equipment and items are in ever-increasing demand. But, same as in the clothing niche, it's oversaturated by general dropshipping stores.
So, we recommend choosing a more targeted sub-niche. Here are some ideas:
Rubber resistance bands
Cycling clothes
Yoga mats
Foam rollers
Weights and dumbbells
Running shoes
Sports bras
Elastic knee support pads
Training gloves
Personalized shakers or water bottles
Sports bags
Fitness trackers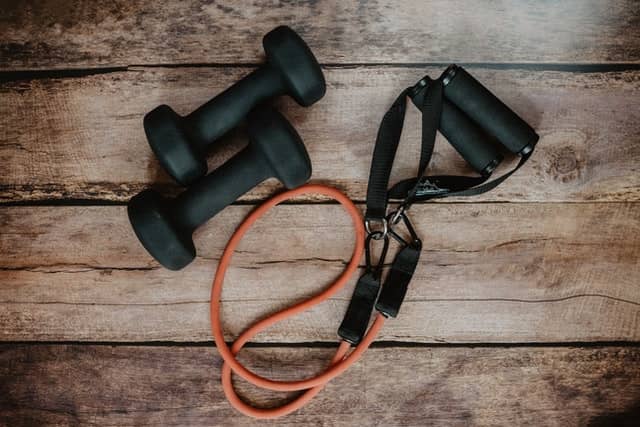 Be creative when choosing a sub-niche. You'd be surprised what people buy. For instance, a "jawline exercise silica ball" is a product that's actually in demand.
Hobby and Outdoor
If there's one more thing (except staying at home) that the pandemic taught us is the importance of spending time outdoors in nature.
As a result, we see a constant increase in the demand for hobby and outdoor dropshipping products.
Here are some sub-niches you can look into:
Camping equipment
Fishing gear
Bicycle helmets
Hiking shoes
Travel backpacks
Climbing accessories
Sleeping bags
Multipurpose tools
Hiking jackets
Snowboard and ski glasses
Wax seal stamps
Coin organizers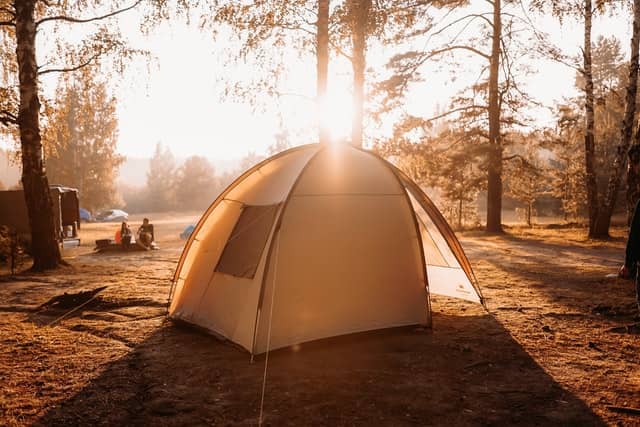 Video marketing can be a powerful tool to advertise and showcase all the product details, looks, and how it works. Plus, videos have a much better conversion rate than pictures and text.
Car Accessories
Our next best dropshipping niche is car accessories. These can be things used for traveling or simply tech gadgets that can make a lot of difference in your travels.
Here are some great ideas:
Bluetooth transmitters
Interior LED lights
Pet seat covers
Car phone holders
USB car chargers
Emergency kits
Bike or kayak racks
Blindspot mirrors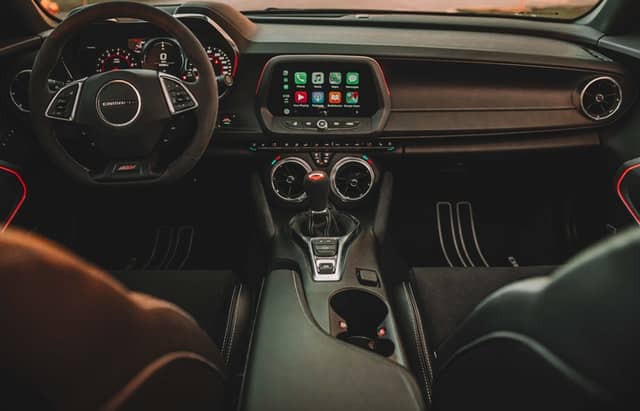 If you decide to sell items from the car accessories market niche, ensure they're affordable and not too expensive, especially if you're just starting.
Of course, dropshipping high-ticket items is a very lucrative business model, but it requires customer loyalty and a brand to be able to convert a sale. Otherwise, your chances of selling are much higher if you sell items in the low to middle price range.
Toys and Games
It's no wonder that the Toys and Games niche is also in demand since we're spending more time indoors than ever before. We all want to stay safe and protect our families during the pandemic, so finding indoor entertainment options is crucial.
And here, we don't mean kids toys only, but adult games like Karaoke or board games – it's all in demand right now.
Here are some ideas you can use:
Building blocks (think LEGOs)
DIY crafts
Smartboards
Puzzles
Play sand
Collectible figures
Board games
Drinking games
Art or painting supplies
Monopoly
Jenga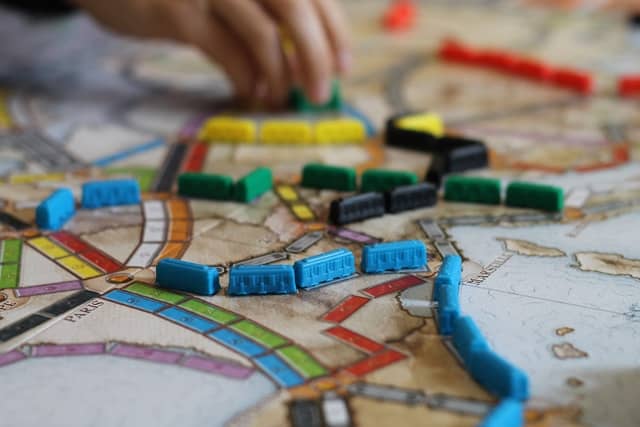 These are just a small number of the hundreds of games you can resell as a dropshipper. Just ensure that your targeting is on-point – you don't want to target minors with 18+ adult games!
Environment-Friendly Products
Climate change problems are at an all-time high right now, and with a good reason. Countries, companies, and organizations worldwide have given their pledge to play a part in preserving our Earth and reducing their carbon footprint as much as possible.
So, it's no wonder that the demand for eco products manufactured sustainably and from recycled materials is steadily growing. And, we don't expect this to be a passing trend, but rather an entire transition of consumerism.
Here are some example product ideas:
Bamboo toothbrushes
Recycled shoes or purses
Reusable tote bags
Solar-powered toys
Reusable beeswax container covers
Stainless steel straws
Child-safe wooden toys
Reusable makeup removal pads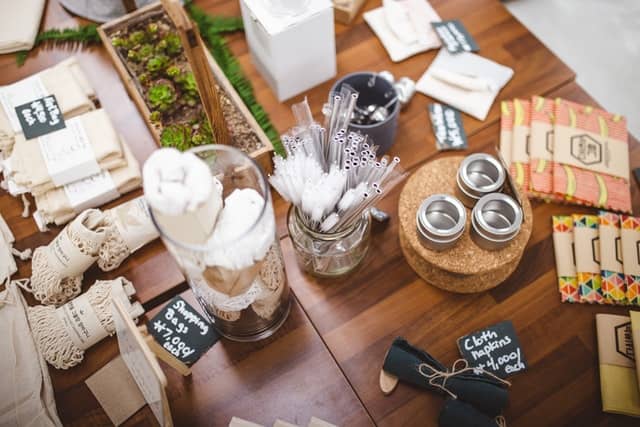 Eco-friendly dropshipping products are projected to boost in popularity even more in 2023 since all of us are becoming more conscious about the part we all play in protecting mother Earth. 
Tech Gadgets
Perhaps, the reason for the success of this niche is the opportunity for cross-selling. That's when you sell complementary products that go well with your main products.
For instance, if you're an online store selling wireless earphones, you could easily branch out and start offering wireless charging docks.
At the moment, some of the most sought-after niches are the following:
Smart cellphone cases
Wireless headphones
Wireless phone charging docks
Phone lenses
Phone tripod
Drones and drone accessories
VR glasses and accessories
Portable speakers
Smart home devices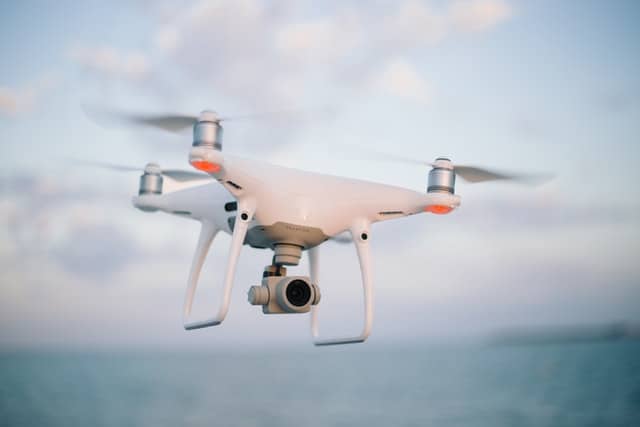 Technology is quickly getting more advanced, and old stuff gets replaced with new stuff. So, in this niche, try to catch the trends before they become overly saturated.
Men's Clothing and Accessories
Next, we have the men's clothing and accessories niche. Some of the most sought-after products with the most significant search volume are:
Men's joggers
Men's sneakers
Sportswear
Cargo pants
Denim jeans and jackets
Men sling bags
Oxford shirts
Leather jackets
Hoodies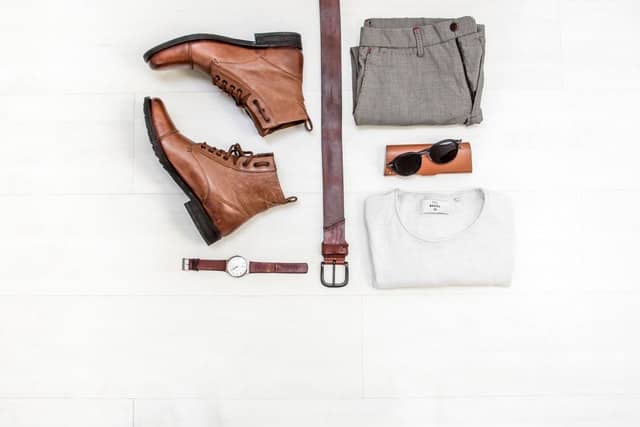 Regarding men's fashion and accessories, don't be afraid to look into the beauty and personal care products for men since they're much less saturated than women's beauty products.
Mother and Baby
Last but not least, we have pregnancy, motherhood, and baby supplies as a category that's in great demand at the moment.
If you check marketplaces like Amazon, baby products are consistently among the top most popular ones, so the market is there – you just have to stick out and be creative.
Here are some excellent ideas in the mother and baby niche that can help give you a direction:
Non-toxic wooden toys
Diaper bags
Infant car seats
Baby wraps
Baby carriers
Bassinets
Baby pajamas
Bottles or pacifiers
Pregnant clothing
Non-toxic teethers
In this niche, the most important thing is to focus on the safety, quality, and well-being of the baby regarding the products you're selling. No parent will buy a product made of toxic materials, or that's unsafe for their newborn.
FAQs on Best Selling Dropshipping Niches
Do you still have questions about the most popular dropshipping niches? We've got your back! Here are the most frequently asked questions on the subject.
How To Choose the Best Niches for Dropshipping?
When deciding on the top dropship niches for your business model, consider these points:
Use Tools and Do Research
Our first step to choosing the best dropshipping niche for your business is to take advantage of the many tools available that can help you do product or audience research.
For instance, you can use Google Trends, the Google Keyword Planner, Facebook Audience Insights, Ubersuggest, AnswerThePublic, and similar tools.
Evergreen vs. Trending Dropshipping Niches
When choosing best-selling dropshipping niches, the first thing you want to consider is whether it's an evergreen product or a passing trend.
Although trending dropshipping niches can be attractive short-term, your sales and profit margin can suffer a significant hit once the product is no longer popular.
The perfect example of such a passing trend is fidget spinners. They had their moment to shine, but it quickly burned out.
The Right Target Audience for Your Niche
Always check the search volume for the niche you've chosen. That's an essential factor that will help you determine the size of your target audience and see if the product has a demand.
Next, think of how your ideal buyer persona – do you know who you're trying to reach? Who's your ideal customer?
And finally, how are you going to reach this audience? Do you have ways of getting them?
Suppliers for Your Dropshipping Niche
Before deciding on any niche or product, you must check if you can find suitable suppliers for that product. As a dropshipper, your entire business depends and relies on having good dropshipping suppliers.
Choosing the right supplier becomes even more of a priority if you want to sell private label products. In this case, you'll likely have to collaborate with one manufacturer who'll produce the item with your branding.
Whether you work with one or multiple suppliers, you have to be able to count on them regarding product quality, delivery times, inventory storage, and similar.
The Number of Competitors in Your Niche
Naturally, before choosing a product to dropship, you have to check out your competition. Are there a lot of competitors pushing the same dropshipping product on the market? How successful are they? What's their pricing?
Entering a saturated market as a new dropshipper can be challenging. So, always do your research beforehand.
Products with a high search volume and low competition are your best bet. Find an unsaturated niche and solve the customers' pain points.
Your Passion and Experience
Last but not least, are you passionate about selling this type of product? Do you have the knowledge and experience in the niche you've chosen?
In time, your customers will notice if your blog is just filler content with no real value. On the plus side, they will also see if you're an expert, and they will start building trust and loyalty.
What Niches Are Trending in 2023?
Above, we've given you the 13 niches trending in 2023 and will continue to increase in popularity. However, don't just choose a broad niche like women's clothing.
Instead, drill deeper and be more specific in your product choices. An online store that sells narrow niche products has more relevant traffic, better chances of conversion, and less competition.
How Do I Pick a Niche for Dropshipping?
As we've mentioned before, to pick some good dropshipping niches for your business model, you have to ask yourself the following questions:
Is my decision based on research and data?
Do I want a one-product store or a general store?
Is there a demand for my product?
Can I reach the right audience?
Do I have the budget to reach the right audience?
Is this an evergreen product or a passing trend?
What's the competition like for the product?
Am I able to find the right suppliers for the product?
Am I experienced in selling this product?
Do I have chances for upselling and cross-selling?
What are the customer pain points, and how is my product solving them?
What Is the Most Profitable Niche Market?
Generally speaking, "dating and relationships" is statistically the most profitable niche market, followed by health and wealth.
But, since the dating and relationships and the wealth niches typically consist of non-physical products, dropshipping physical items can take a different turn.
Of course, we strongly recommend combining this info and the above dropshipping trends to find a product with demand.
So, just take into consideration that people want to be loved, healthy, and wealthy. Try to solve one of these pain points with your product.
What Niches Are Trending Right Now?
According to our research, all of the 13 niche markets above are trending at the moment.
We observed the most noticeable trends in eco-friendly and environment-friendly products and the latest small tech gadgets on the market. Additionally, smart devices are in an ever-increasing trajectory.
What Is the Most Sold Item in the World?
Interestingly, the best-selling product of all times isn't a necessity or an essential product like food. Instead, it's for entertainment purposes (can you guess already?)
Drumroll… It's the PlayStation – with over 344 million of them sold worldwide!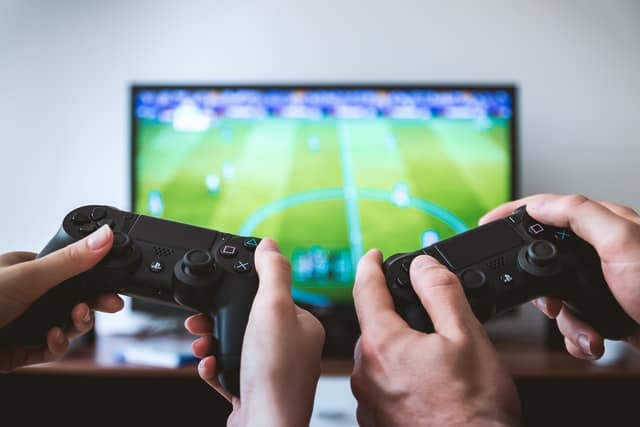 That shows us one important fact – it's not always what people need. Instead, it's what people want at the moment and the way you present your product in front of them.
What Will Be the Trending Dropshipping Niches in 2023?
In 2023, we're expecting all of the above best dropshipping niches to continue growing. 
Additionally, we could see a rise in eco-friendly products, subscription boxes, digital artwork, clean beauty skin care products, natural hair products, etc.
What Dropshipping Niches to Avoid?
Here's what to avoid or watch out for, especially if you're new in the industry:
General stores
Stores that sell all types of clothing or small gadgets without any brand recognition often struggle with their conversion rate and have a high return and refund rate.
Seasonal products
Selling Halloween masks or costumes could be profitable in October, but not so much the rest of the year.
So, while we think it's terrific, even needed, to include some Halloween merch throughout this period, don't focus your entire store around Halloween. The same goes for dropshipping Christmas products and any other seasonal items.
Large or bulky products
You might think that selling couches or wardrobes is fine just because you aren't in physical contact with the product or don't have to care about storage.
However, think of the packaging and shipping costs. Often, dropshippers fail to consider this and end up cutting their profit margins in half.
Fragile products
Be careful when dropshipping items that are fragile and easily broken. Firstly, there are particular policies in place for the packaging and shipping of these products.
Secondly, you'll struggle with tons of returns and refunds if products arrive damaged.
Fake brands
Counterfeit products and fake brands can result in many headaches with borders and customs clearance.
Of course, DHgate dropshipping isn't illegal, but choosing to dropship counterfeit brands that are often listed there could pose an issue for you or your customers. So, we recommend against this practice.
Medical supplements
There's nothing wrong with dropshipping in the health niches. However, if you choose to dropship supplements, especially CBD-containing ones like edibles, you'll need a lot more research and organization.
The reality is that many countries worldwide still don't accept CBD-infused supplements. And, even if it's not CBD, you'll have to ensure that the supplements don't contain anything forbidden in your customers' countries.
Products with advertising restrictions
Dropshipping items like adult products, tobacco, alcohol, or surveillance equipment might not be illegal. However, you'll face tons of restrictions when trying to market and sell these types of products.
Facebook Ads and Google Ads have special policies and restrictions in place for such sensitive items, so unless you're an experienced dropshipper, we recommend choosing a different niche.
Which Shopify Niche Is Best?
Some of the best Shopify niches or products to sell are vegan and eco-friendly products, products for the LGBTQA+ community, PoD (print on demand) items, home office products, pet products and supplies, home decor, tech gadgets, shapewear, backpacks, etc.
What Are the Best High Ticket Dropshipping Niches?
If you're an experienced dropshipper and think you can use your marketing and sales knowledge to promote high ticket drop shipping items, here are some ideas for you:
Home furniture;
Game room equipment (foosball tables, darts, etc.);
Outdoor and yard elements (umbrellas, pergolas, barbecues, hammocks);
Brand clothes (actual brands, not counterfeit);
Kayaks or canoes;
Kitchen technology (espresso machines, water filtration systems);
Office desks or chairs;
Treadmills;
Verdict: What Is the Best Dropshipping Niche?
As the dropshipping market gets more saturated, our experience shows that there is no single best or most profitable niche.
Of course, we can talk about the most popular dropshipping niches such as clothing or beauty products. However, remember that when a niche is so popular, also the competition is much more significant.
Instead, when choosing the best dropshipping niches for your business, we recommend selecting a narrow niche with a decent search volume but less competition.
NicheDropshipping offers free product sourcing. So, if you ever need someone to source these products for you, send us a message.