What is a niche? Niche is nothing but a category of interest.
For any dropshipper, be it, someone who is just starting a business or someone who is well-experienced in the dropshipping business, it's very important to choose the best dropshipping niches to make their businesses profitable.
There are thousands of niches out there in the E-Commerce industry. It can be quite difficult to decide what niche is going to be suitable for your business.
Worry not, as we put together a detailed guide on why and how to choose a good dropshipping niche and also, the list of the best dropshipping niches that are going to be profitable in 2021.
Let's not waste any more time and dive into it!
Why Do You Have to Choose a Niche?
There is heavy competition among the retailers in the dropshipping business.
To sustain and grow in the highly competitive market out there, choosing what category of products you want to sell is important. It should be the first step for the success of the business.
The advantages of choosing a niche for your business:
1. Directed Focus
If there is no one particular niche, it is hard to focus on what products need to be sold. You will be in a constant search for what products need to be sold. It becomes too stressful.
If you choose a niche, you can easily check what products are trending in your niche and focus on selling them. This saves a lot of time, effort and money losses.
2. Low Competition
Due to the narrowed range of products, the competition will also be less as you won't be competing with all the retailers of many niches.
3. Targeted Audience and Marketing
Let's say, if you are selling gardening equipment, only people who are interested in gardening will be your targeted audience. It is easy to market these products to the targeted audience by running social media promotions, influencer marketing etc.,
How to Choose the Best Dropshipping Niche Suitable for Your Business?
Some businesses get off on a good start. They have good knowledge about the dropshipping businesses, they have reasonable knowledge about the best dropshipping suppliers or sourcing agents.
But they falter when it comes to choosing a profitable niche for their business.
Research is your best friend to find what niches are in high demand and which one suits your business. A few questions to ask yourself to choose the dropshipping niche that fits your business needs:
1. What Do You Like to Sell?
What are your passions? What are you most interested in selling? If you are into technology, you should choose a niche and a sub-niche related to technology and not fashion.
2. What Is Your Knowledge and Professional Experience Selling These Products?
This question is to assess how proficient you are in selling the niche that you choose. Are you well-versed with all the details about your niche?
Best Dropshipping Agent
Drop Shipping from China Made Easy
3. What Are Customer Pain Points?
This is one of the most important aspects to consider for the profitability of your business. What can you sell to make the customer's life easier and better?
For example, neck pillows are very comfortable and reduce the discomfort for the customer. Choose products which solve the customers' problems.
4. What Are the Current Trends?
Trends and fads are different. There are products which sell like hot cakes depending on the time and the external circumstances. For example, due to the pandemic situation since 2020, cleaning and sanitizing products have been trending like never before.
Fads are the products which make good sales for a short period and fade away. For example, fidget spinners. It is very important to follow the current trends and sell trending products.
5. What Are the Best Sellers of the Competitors?
If you are new to the dropshipping business and you don't know how to proceed, it is wise to study the best sellers of the competitors or the sites like AliExpress, Spocket, Oberlo, etc. Then, pick a niche based on those statistics.
Best Dropshipping Agent
Drop Shipping from China Made Easy
The List of the Best Dropshipping Niches
There are two types of niches for any dropshipping business. One, the broad niche – Covering a wide range of products. For example, women's clothing and fashion. It covers a variety of products such as casual wear, lingerie, swimwear, party wear etc.,
Two, deep niche – Deep niche is more targeted and specific. It covers a very specific type of product. For example, one-piece swimwear.
We will list a few broad niches and the deep niches (or sub-niches) that fall under the broad niche.
1. Technology Niche
Tech products and gadgets are one of the best-selling product categories every year. As the world becomes increasingly digital by the day, the consumer needs for technology keep increasing too.
Some of the sub-niches under the technology niche:
• Wireless audio devices
• Virtual Reality (VR) devices
• Cell phone accessories
• Drones and accessories
1.1. Wireless Audio Devices
According to the top market report posted by MarketsandMarkets.com, the wireless audio device market size is projected to grow from USD 57.3 billion in 2020 to USD 134.2 billion by 2025.
This makes the wireless audio devices one of the best dropshipping niches to sell.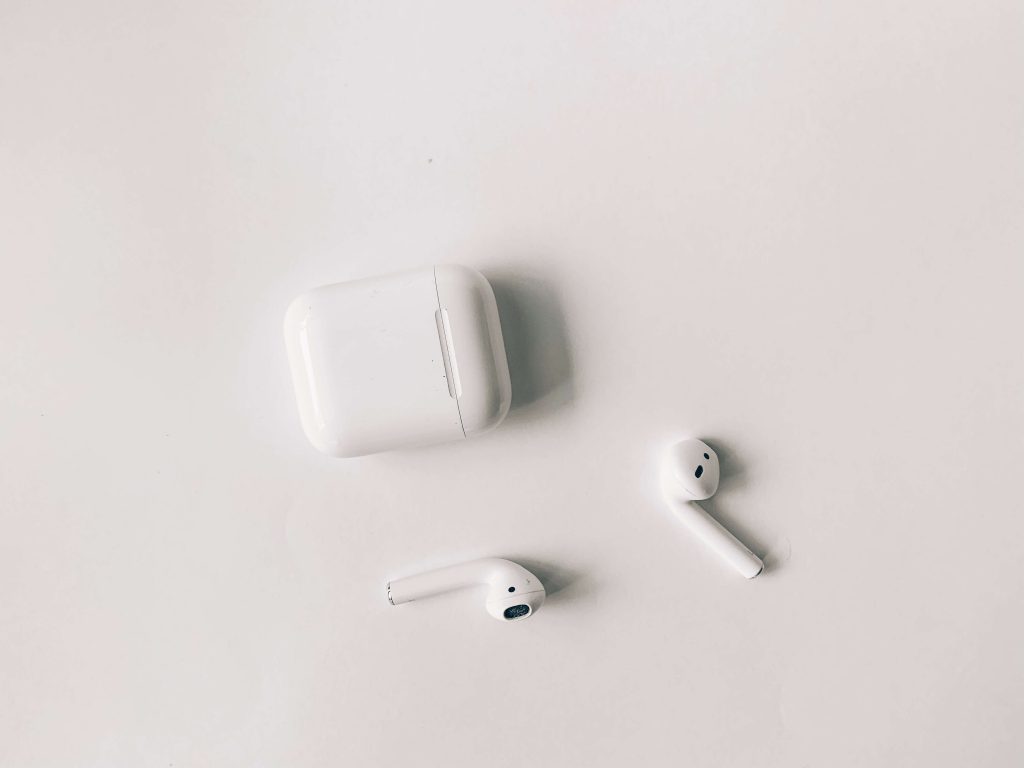 The fuss-free nature of the wireless audio devices, less probability of damage, high audio quality with noise cancellation, adaptability and wearability in gyms, sports, etc. make them very attractive to customers.
Wireless/Bluetooth headsets, AirPods, earphones and earbud cases all fall under this category.
1.2. Virtual Reality Devices
According to Statista, the sales of the augmented virtual reality headsets is estimated to be 5.5 million units and is predicted to increase to 43.5 million units by 2025.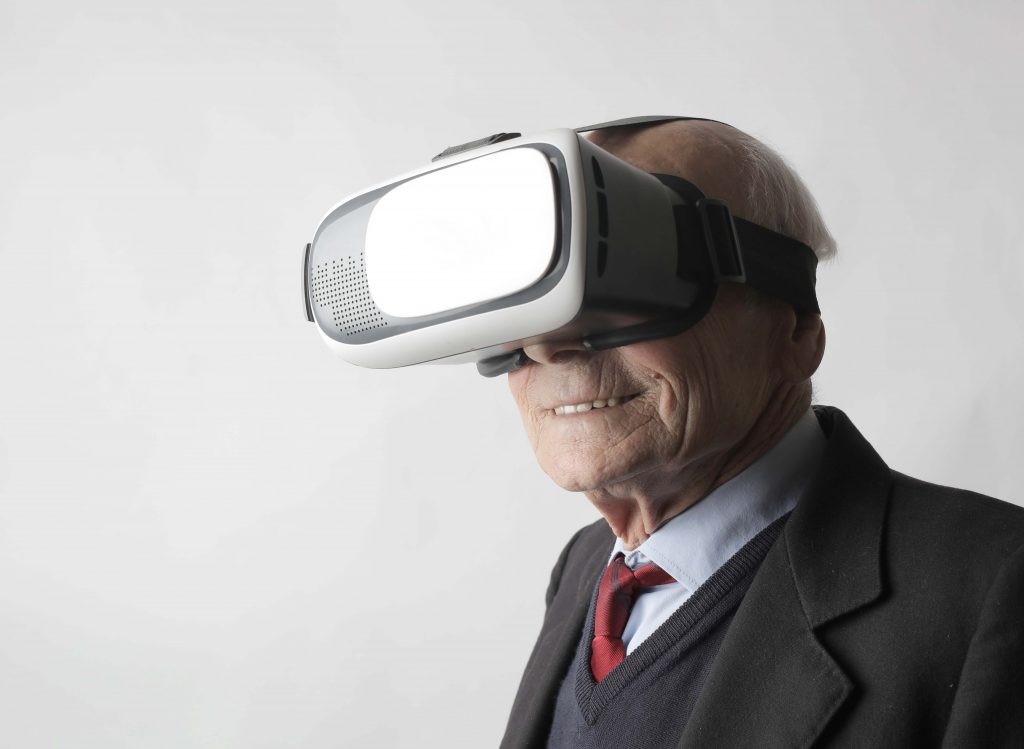 After all, who doesn't want to have a realistic experience while playing a game or watching some video? For the next five years, virtual reality devices are going to one of the best-selling products for your dropshipping business.
1.3. Cell Phone Accessories
Needless to say, as long as the technology lives, cell phones and accessories are going to stay. People who do not use a phone in this age are very few.
Cell phone accessories such as screen protectors, mobile phone cases, add-on lenses for the mobile camera, etc. have been the trending products on various E-Commerce platforms like AliExpress.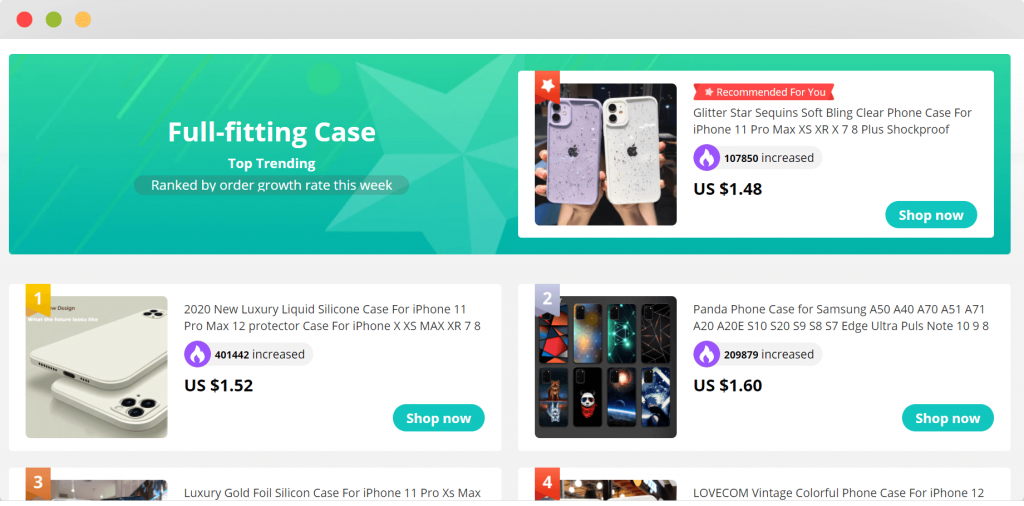 1.4. Drones and Accessories
With the growing interest in photography and the popularity of drone photography over the social media platforms, the sales of drones are predicted to increase substantially over the next five years.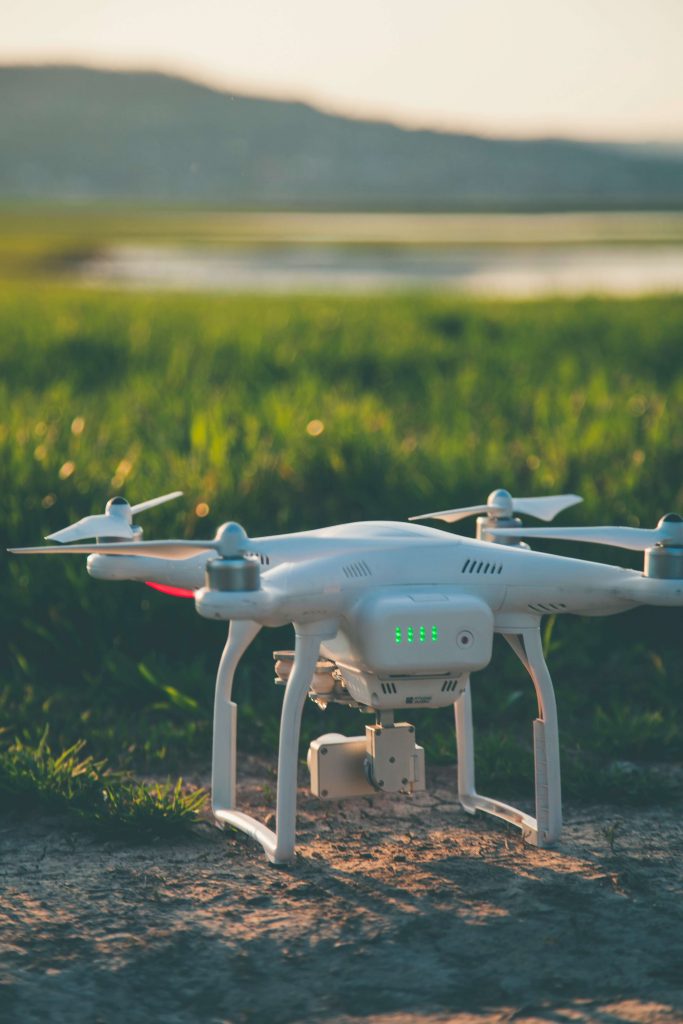 As the cost of the drones is very high in the offline stores, customers look for the drones which are available at lower prices online. Not only the assembled drones, but the spare parts of the drones also have a high demand in the retail industry.
2. Lifestyle Niche
Do you want to attract more customers? Gain more profits? Cater to the customers' daily needs and improve their quality of life. The products in the lifestyle niche do that, making it an attractive option for your dropshipping niches.
Some of the most profitable sub-niches that fall under lifestyle niche are:
• Smart home devices
• Closet organization systems
• Home desks and office supplies
2.1. Smart Home Devices
Due to the advances in technology, smart home devices have become an alluring alternative for regular devices. They save a lot of time, improve the efficiency with which the day-to-day tasks are done and improve the overall customer satisfaction.
Some of the most trending smart home devices for your dropshipping business are biometric home locks, smart pet trackers, robot vacuums, automatic liquid soap dispensers, induction water savers, smart bulbs, smart power sockets, etc.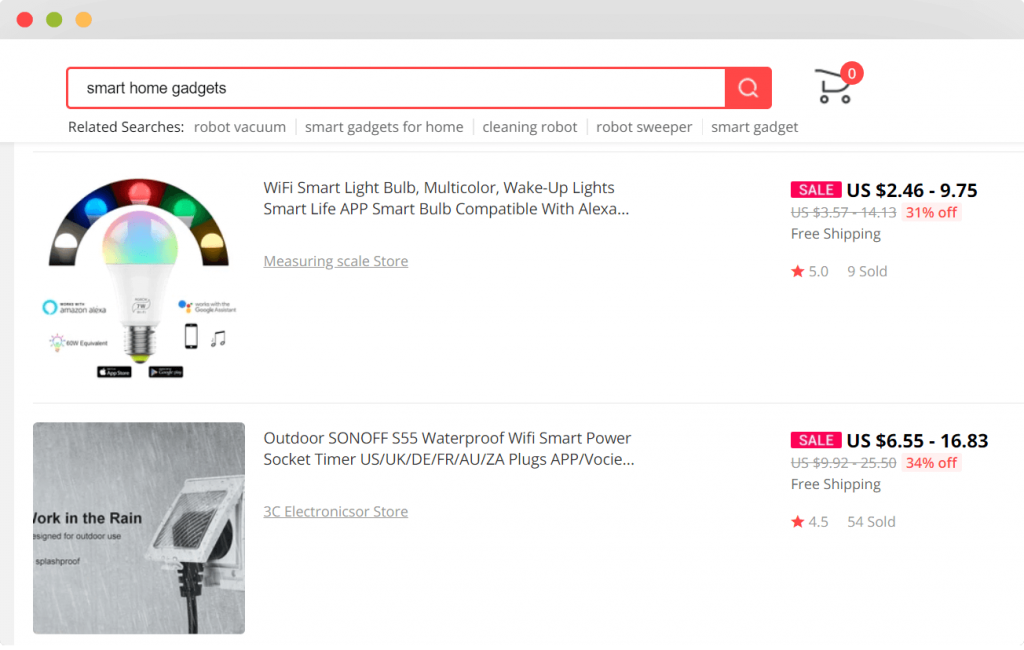 2.2. Closet Organization Systems
Closet organization systems are evergreen products for a dropshipping business. Be it a home space or a workspace, be it a small area or a large area, closet organization systems make a space look more aesthetic and organized.
After all, who doesn't want to be neat and organized? There are a ton of products in this niche that have the potential to generate high-profit margins.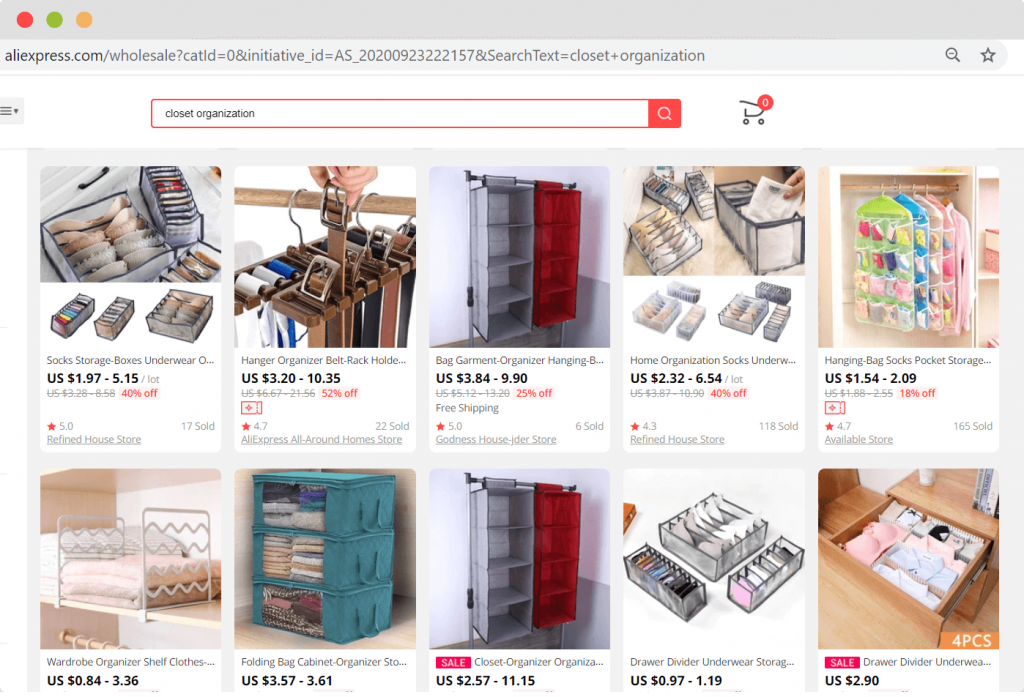 You can sell products such as storage cabinets, section shelves, shoe racks, closet organizer boxes, drawer dividers, etc.
2.3. Home Desks and Office Supplies
With a majority of people working from home, setting up a workspace at home has become the new normal in 2021. This is the reason why the home desks and office supplies niche is one of the best dropshipping niches.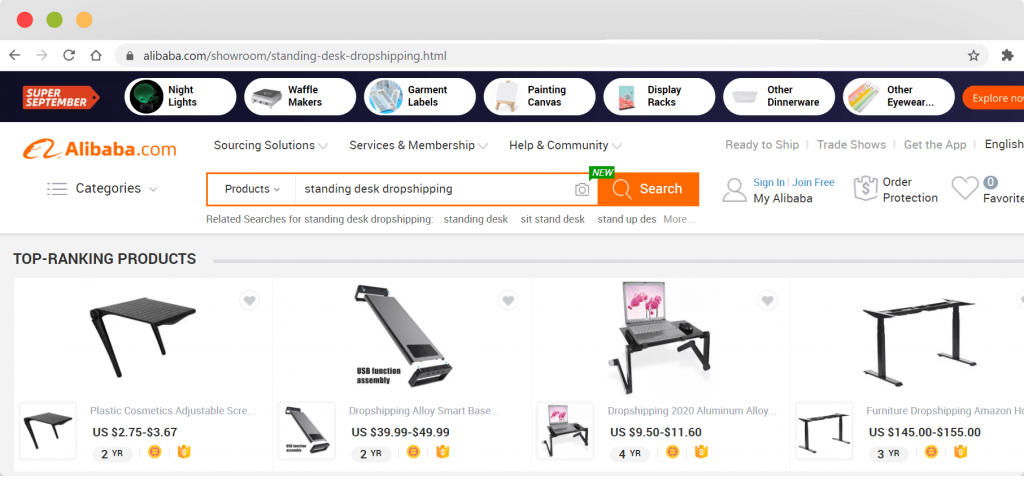 There are a lot of variations for the home desk setup that you can dropship such as standing desks, portable desks, adjustable desks, desks with breakfast and stationery tray, etc.
3. Fashion Niche
Fashion was and is going to be a profitable dropshipping niche as long as there is mankind on this planet.
Since fashion is such a broad niche, covering a wide variety of products, we put together a list of the most trending sub-niche ideas that fall under the fashion category.
• Halloween costumes
• Swimwear
• Cardigans and sweaters
3.1. Halloween Costumes
With Halloween right around the corner, dropshipping Halloween costumes in this season is highly profitable. Although they can't be dropshipped round the year, Halloween costumes are always trending every fall season.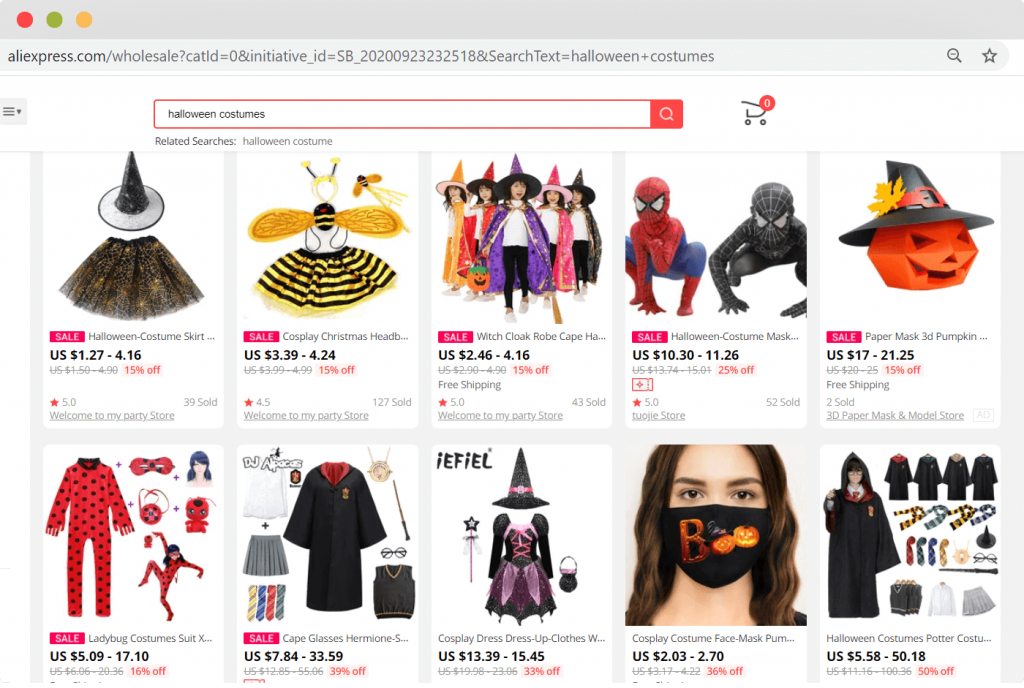 You can dropship Halloween costumes for men, women and children, Halloween face masks, accessories, etc.
3.2. Swimwear
Swimwear is one of the most trending dropshipping niches at any given point of the year. As it is a recreational activity, a hobby and a fitness activity, there is a high demand for swimwear targeting a variety of customers of all age groups and genders.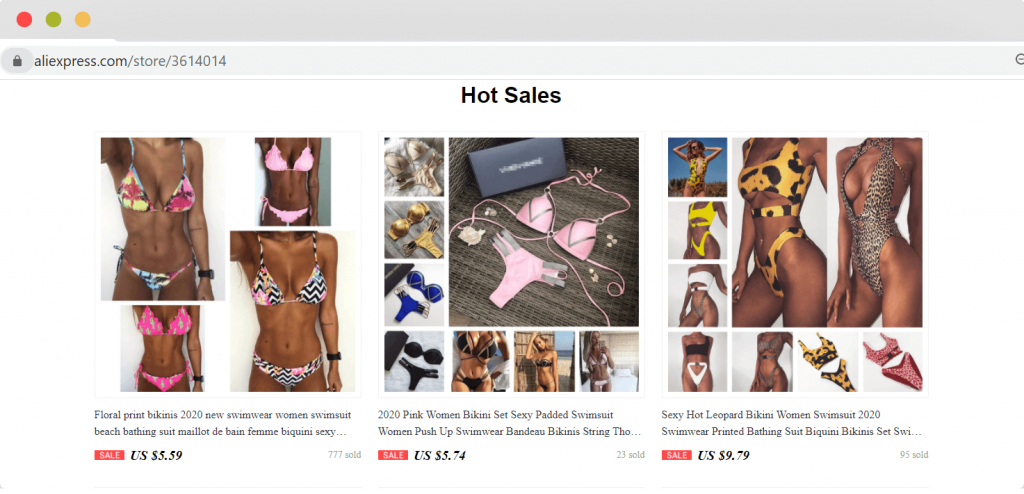 You can dropship a variety of swimwear products such as one-piece swimsuits, two-piece swimsuits, beach cover-ups, swimming shorts, trunks, etc.
3.3. Winter-Wear
Winter is almost here. It's that time of the year when we need the warmest clothes possible to protect us from cold temperatures. Winter-wear is a fool-proof way of generating revenue for your dropshipping business at this time of the year.
Loose cuts, fur and faux fur coats, hoodies and cardigans are the most trending winter-wear products right now, according to the top rankings on AliExpress.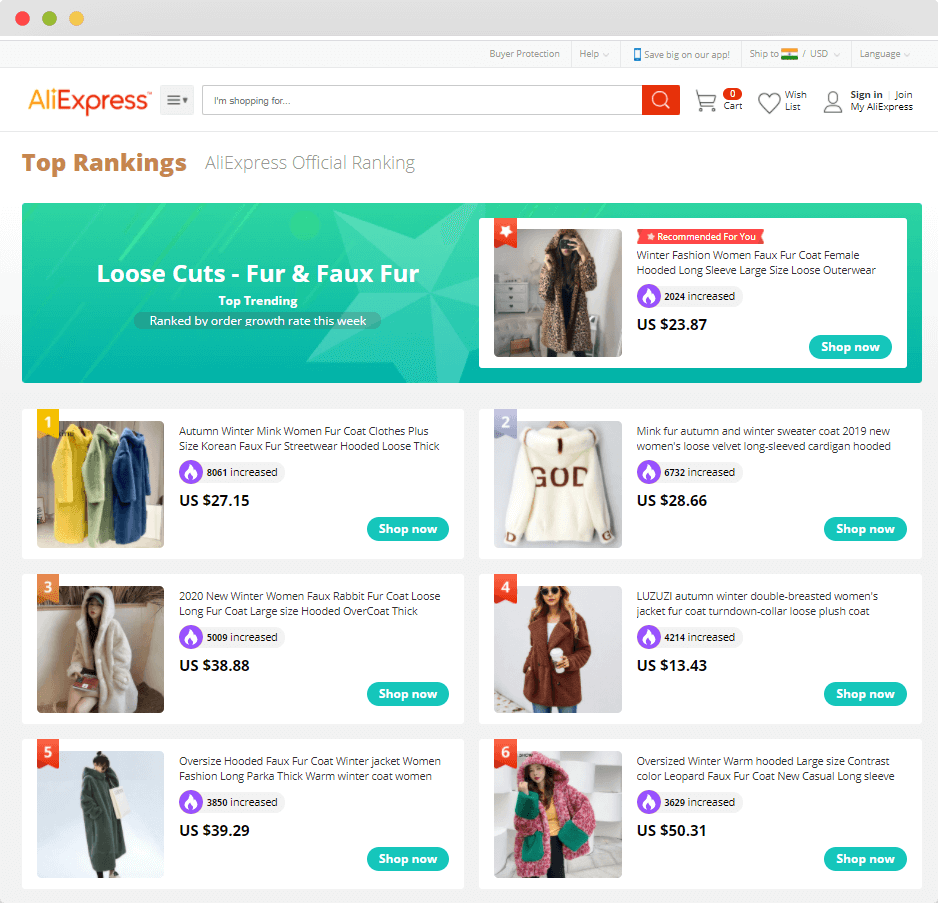 4. Fitness Niche
There has been a huge shift in the thought process of the world population when it comes to fitness.
As the health concerns are growing at an alarming rate, health experts are suggesting everyone consider fitness seriously. Owing to this, people are including fitness as a part of their daily routine.
Fitness products are in demand now more than ever. Some of the most popular sub-niches under fitness niche are:
• Athleisure clothing
• Fitness trackers
• Yoga bricks, resistance bands and other accessories
4.1. Athleisure Clothing
Athleisure clothing is not just a mere form of clothing; it has become a fashion statement. It is a beautiful blend of sports, fitness and fashion.
The versatility factor of the athleisure clothing (we can wear it for athletic activities, to the gym, as casual wear or as a brunch outfit) makes it an attractive dropshipping product.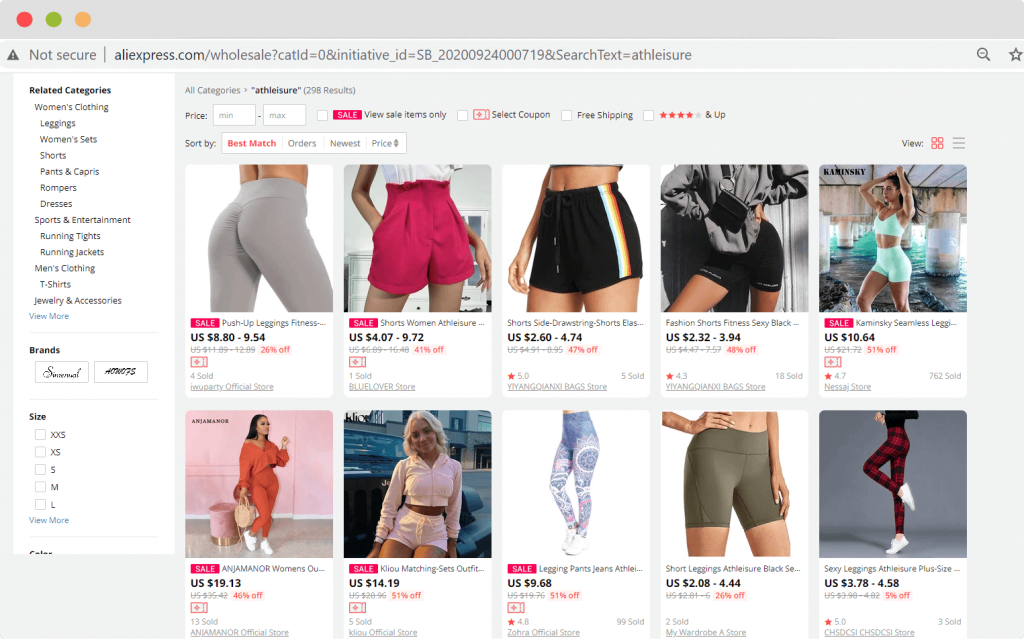 According to Google Trends, the search volume of the athleisure clothing has been consistently high. If you are looking for a reliable dropshipping niche to generate steady profits, athleisure is a safe bet.
4.2. Fitness Trackers
Fitness trackers are an easy way to keep track of the users' overall health by tracking physical activity, sleep patterns, heart rate, amount of calories burnt, etc.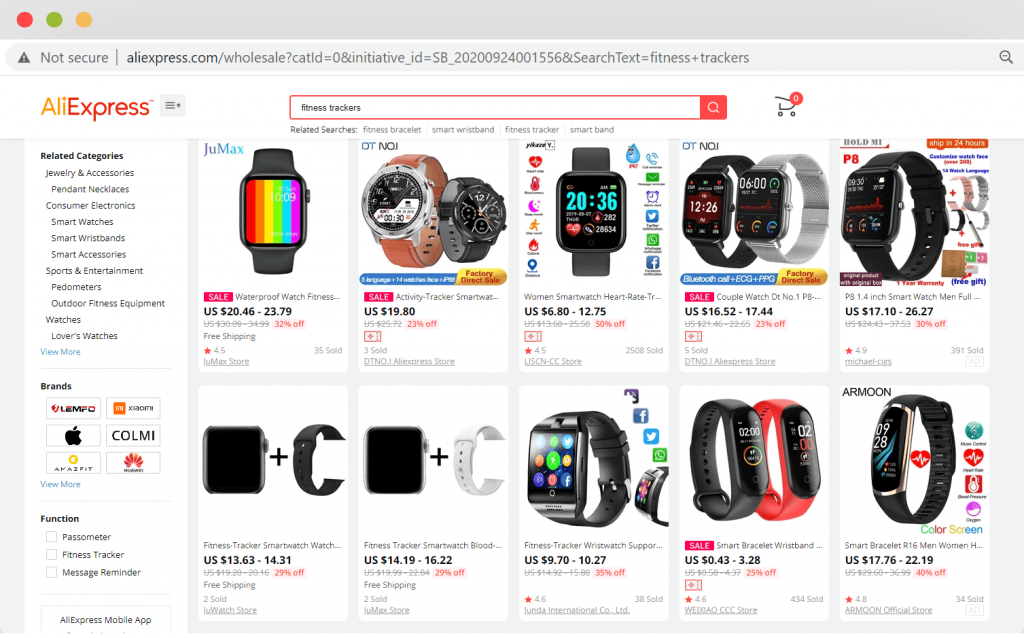 According to the forecasts from Marketsandmarkets.com, The wearable fitness technology market was worth USD 5.77 billion in 2016 and USD 12.44 billion by 2022, growing at a rate of 13.7% from 2016 to 2022.
Dropshipping fitness trackers is a very lucrative business idea for the success of your online business.
4.3. Yoga Bricks, Resistance Bands and Other Accessories
Yoga bricks, resistance bands and accessories such as gym towels, etc. are the fitness related products that attract customers towards the E-commerce stores because of their readily available nature and low prices.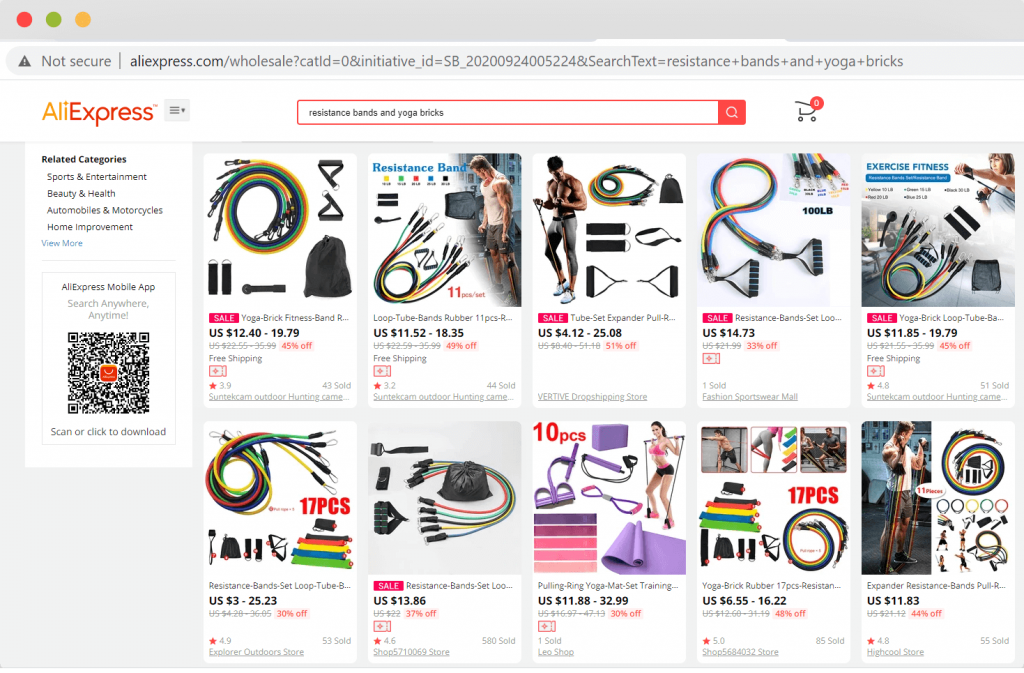 5. Beauty Niche
Beauty niche is the most popular dropshipping niche for obvious reasons. The demand for beauty products is only going to increase year after year.
Some of the best-selling product ideas under the beauty niche are:
• Rollers and massagers
• Face masks
• False eyelashes
5.1. Rollers and Massagers
Facial rollers and massagers have become increasingly popular for their health and anti-ageing benefits. They remove the puffiness, increase the blood flow and promote skin tightness. They provide spa-like benefits at home.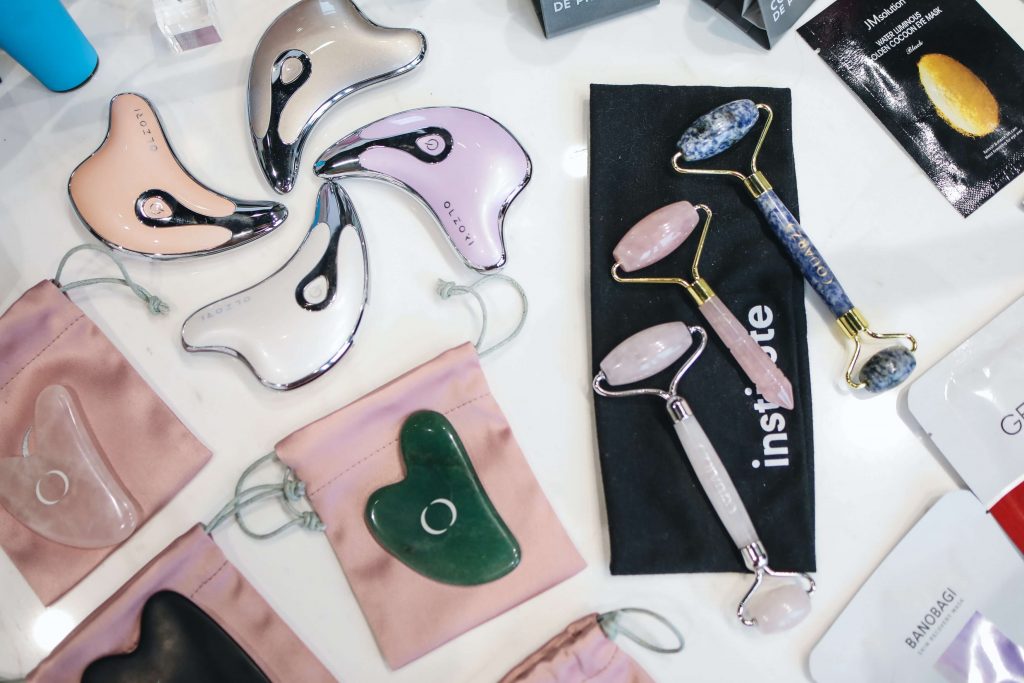 They are one of the most trending categories in the beauty niche. It is very easy to attract customers if you choose this niche as they provide amazing benefits at low cost.
5.2. Face Masks
There are a variety of face masks available in the market such as sheet masks, clay masks, activated charcoal masks, etc. depending on the concern and the skin type.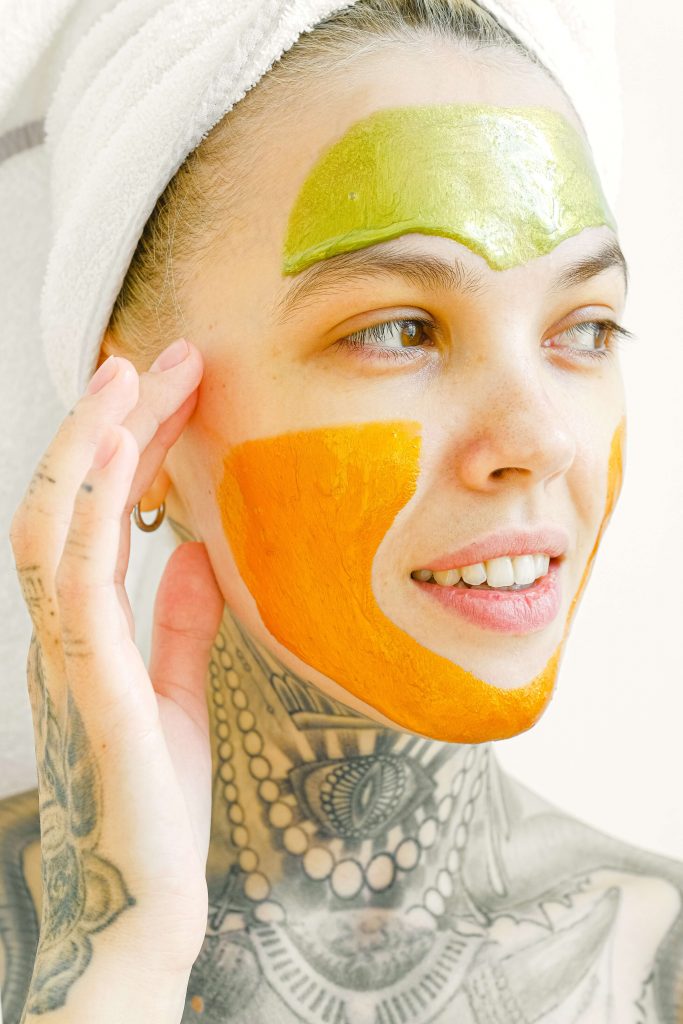 Face masks are also one of the major revenue-driving dropshipping niches in the online retail business. If you are looking for a profitable category in the beauty niche, face masks are a good option.
5.3. False Eyelashes
Thanks to Kardashians and all other beauty gurus. False eyelashes have gained a cult following over the last couple of years. Their demand seems to be only increasing over time, making them a profitable niche for your dropshipping business.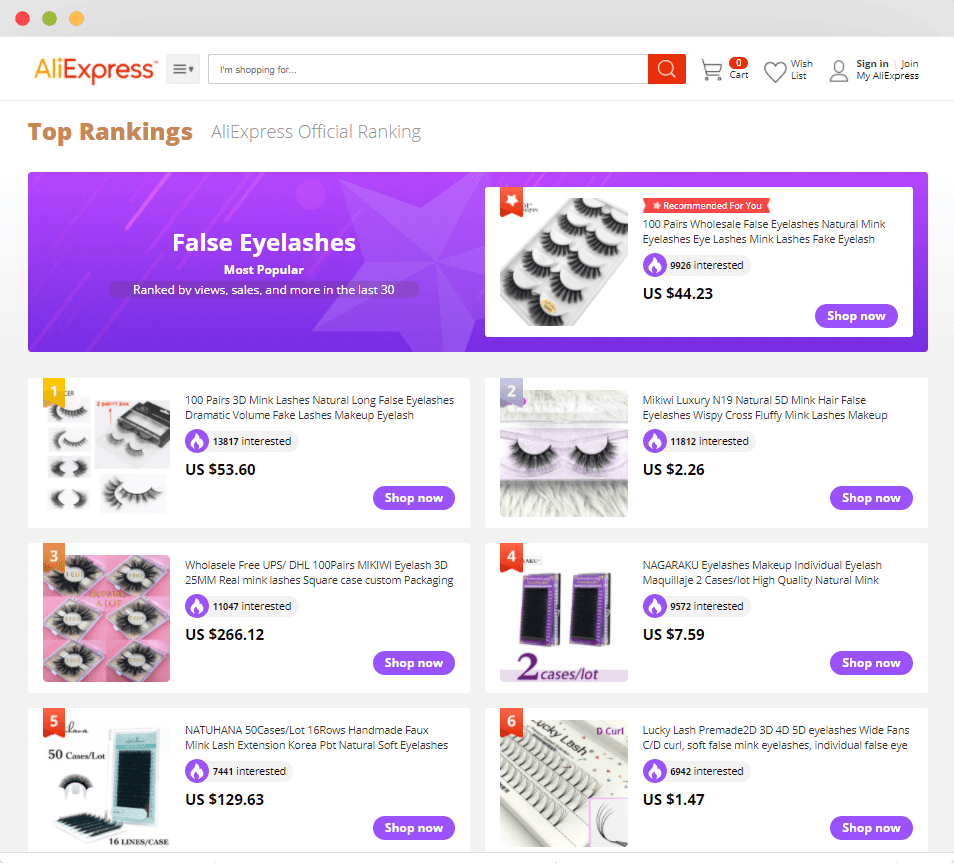 False eyelashes have been one of the top trending products on AliExpress too. So, don't waste time thinking about what product to choose for your beauty business, choose this amazing option.
Over to You!
Now that we have presented you with the list of the best dropshipping niches and the top trending products in each niche, we hope you are ready to jump-start your business now.
Let us know what dropshipping niche you are choosing and what kind of products you wish to sell.
If you are into dropshipping business, but you are wondering where to start, check this ultimate guide to dropshipping.
If you are looking for more examples of what dropshipping products to sell, you may want to check this list of the best dropshipping products this year.
What are you still waiting for? Now is a good time to start your dropshipping business and build your empire. All the best!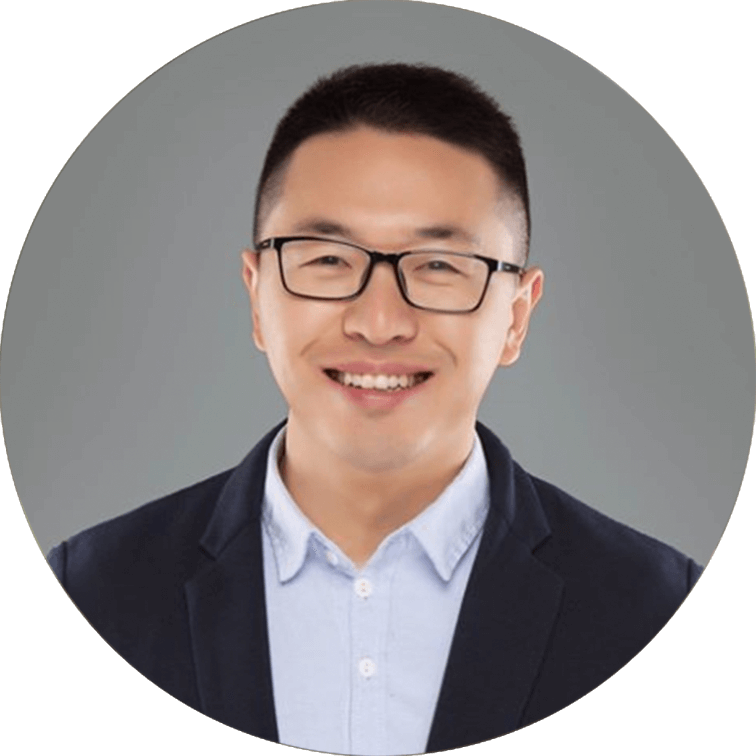 Over 10 years experience of foreign trade
Help 2k+ customers improve their dropshipping business
Want to get manufacture's best price from China? And fulfill your orders to your customers in the most prompt way?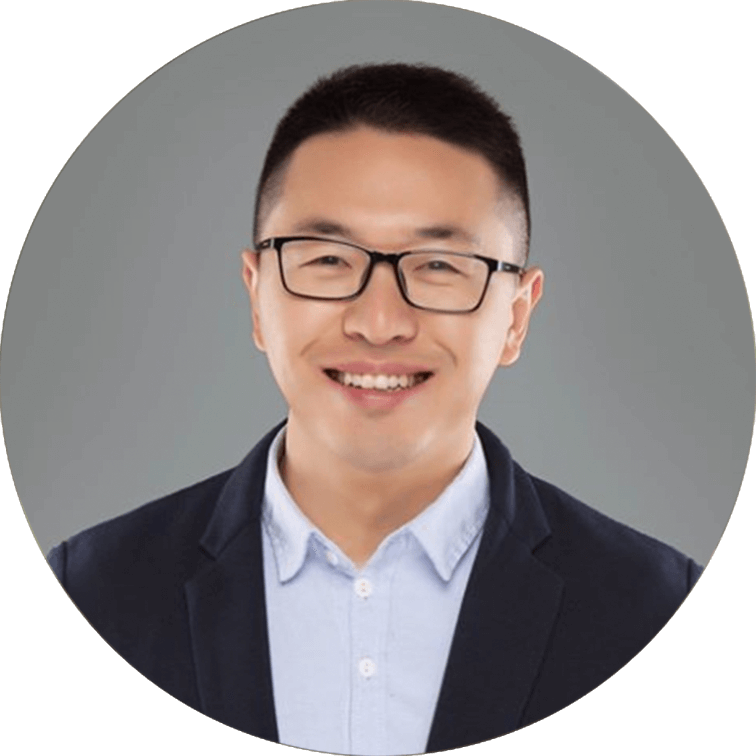 Hey, I'm Stanley Nieh. My team & I are determined to help Ready-to-Scale drop-shippers grow the business rapidly to the next level. My only question is, will it be yours?