Camping has experienced aggressive growth over the past few years.  
And now that many countries have lifted the pandemic-associated restrictions, the trend is only expected to grow.
But it's still essential to pack the right gear before facing the wilderness. To meet this demand, it's only natural that there will be a heavy influx of tactical gear dropshippers showing up soon.
So if you're looking for a head start then we've compiled a list of the 12 best survival gear distributors in 2023. 
Without further ado, let's dive straight into it!
1. Campco Inc.
Campco Inc. sells a variety of survival gear from different brands such as Swiss Tritium, Uzi, and Smith & Wesson, etc.
Some of their product range includes vests, military watches, jackets, binoculars, and plenty more.
The great thing about their store is that they have a dropshipping program. They can also provide you with product images and textual content for your store.
In addition, they also offer free returns in case of defective products and free shipping at wholesale prices if you buy in bulk.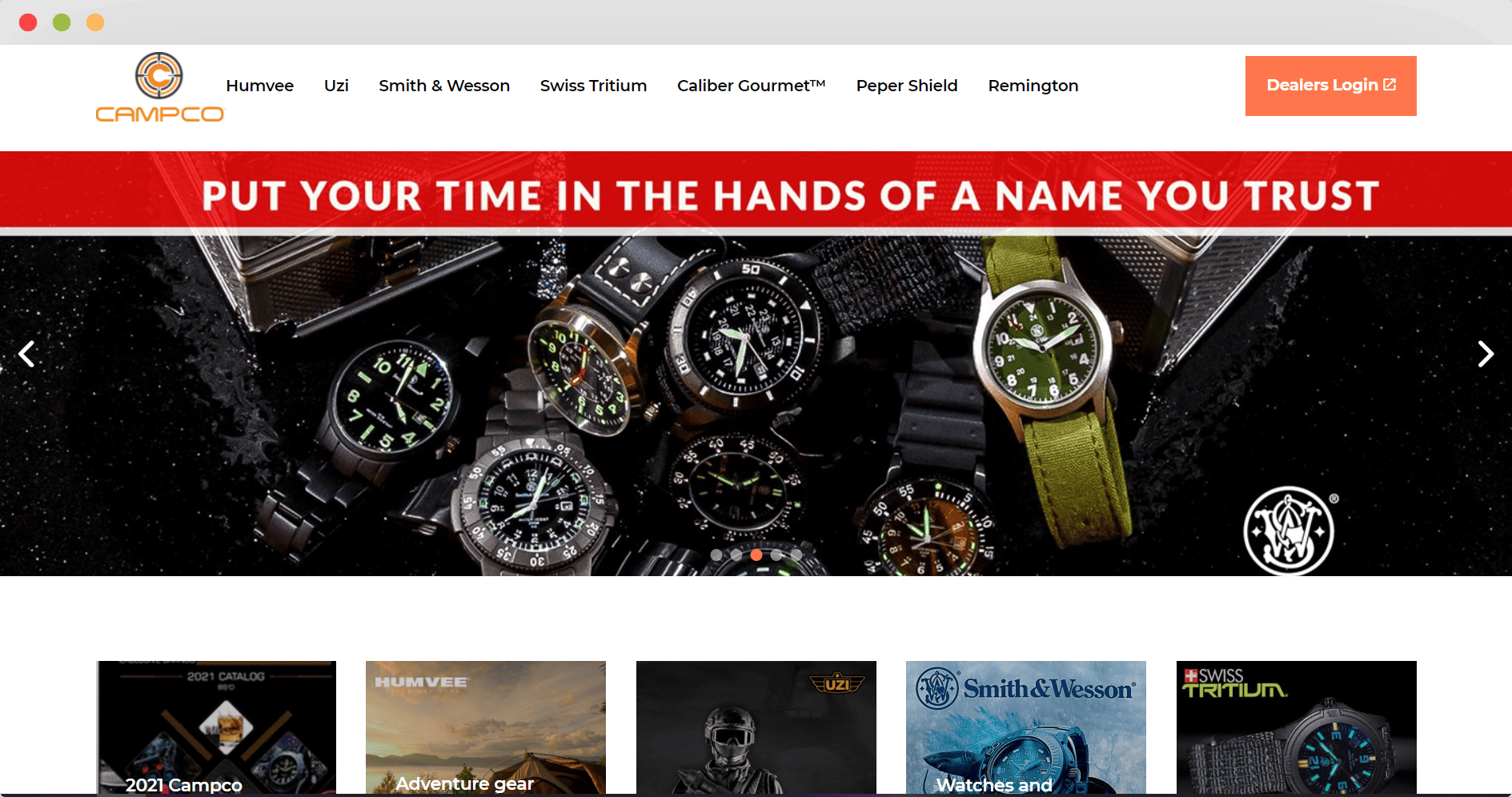 2. Brunton
Brunton is one of the oldest names in the survival gear industry. In fact, the first pocket compass was also created by a Canadian geologist named D.W. Brunton.
A pocket compass is one of the handiest instruments that a camper can pack before their outdoor expedition.
So their range of products obviously includes a compass along with other gear such as transits, handheld weather stations, monoculars, and other instruments and accessories.
What's even better is that they also have a Pro program for dropshippers. Plus, shipping is also free for all orders above $99.
And given how long they've been in business, you don't have to worry about reliability either. They've partnered up with distributors from all over the world.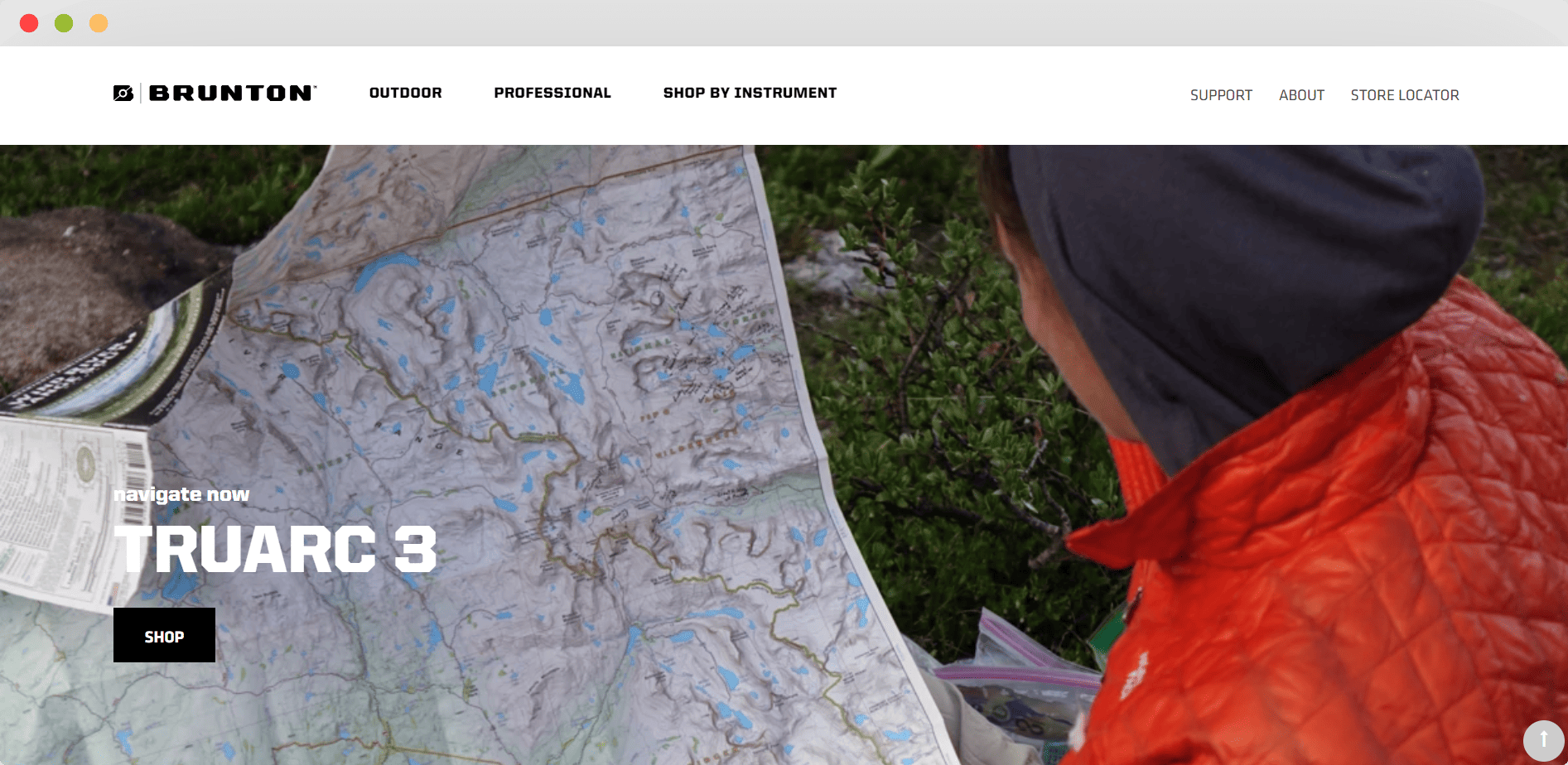 3. L&Q Tactical
L&Q Tactical is one of the largest U.S based manufacturers of outdoor and tactical gear.
As you may have guessed already, their products are targeted at outdoor revelers, and even law enforcement and military sectors.
Since their products are also used commercially, you can only guess the focus they put on polishing the quality.
Some of their product range includes military backpacks, tactical vests, army belts, tactical holsters, and much more!
In addition, if you can't find a product on their site then you can probably submit a request for it to their R&D team.
Although keep in mind that L&Q Technical may prioritize more experienced dropshippers due to their heavy spending clientele.
But if you can crack a deal with them then the good news is that they even offer private label services!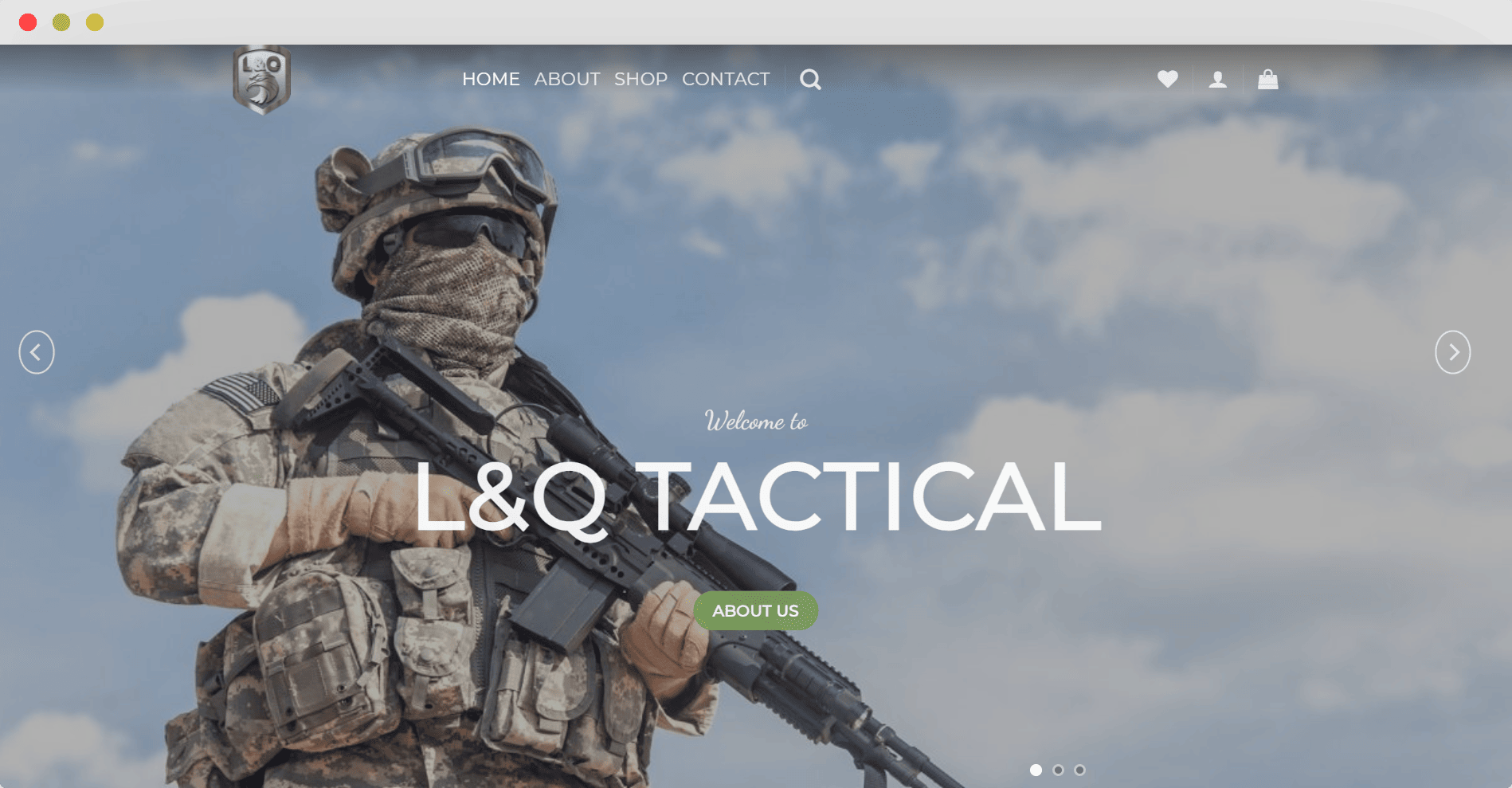 4. Wholesale Blades
Another store that sells pretty much every outdoor and tactical gear that you could think of.
Their product range includes different kinds of knives like fixed blades, throwing knives, butterfly knives, folding knives – in short, they truly live up to their name of Wholesale Blades.
In addition, they also have airsoft guns, crossbows, and tomahawk axes. But we wouldn't recommend dropshipping airsoft guns as even toy guns are banned in many countries, especially judging by how realistic the ones at this store look.
And then they pack a vast range of outdoor gear and self-defense equipment such as pepper sprays, brass knuckles, and expandable batons.
Fortunately, aside from selling products at wholesale rates, they also have a dropshipping program in which they don't charge any shipping fee, but they do require a minimum order of $25 for that.
Lastly, if you grab 6 of the same products then you get a 20% discount!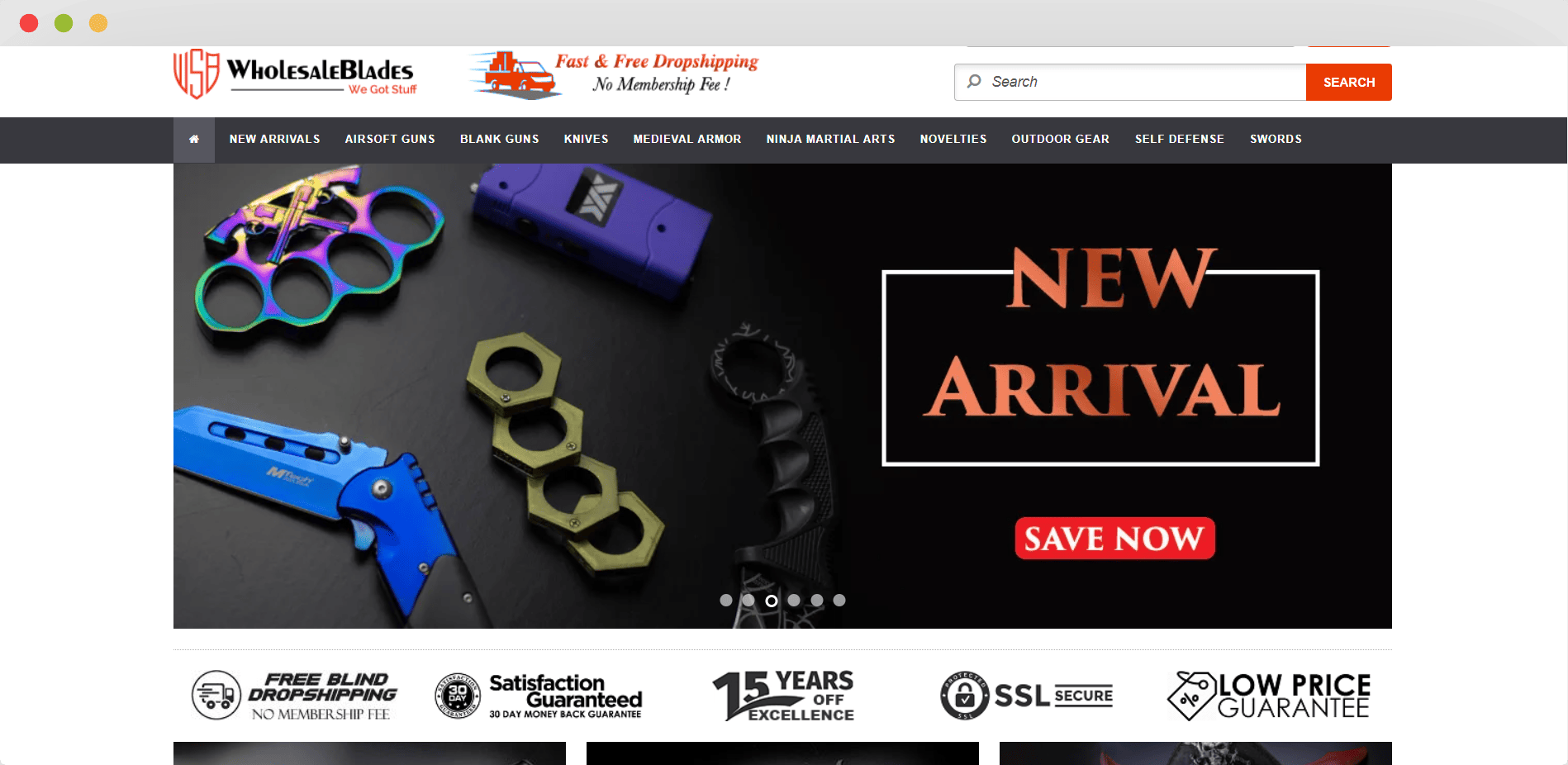 5. Nexis Emergency Solutions
The primary focus of Nexis Emergency Solutions is to supply customers with the gear that they need to survive disasters.
But hey – that's exactly what tactical gear is used for as well, right? Especially when you are in the wilderness, you never know what's waiting for you.
Their vast range of emergency supplies includes over a 100,000 products, and their clients are often large corporations. In fact, they have also supplied gear to some of the Fortune 500 companies, so they're definitely one of the big shots of this business.
You can also find tents, camping gears, signaling devices, and other dropshipping products on their site or bydirectly getting in touch with them.
Although, similar to Brunton, due to their huge clientele, you would have to show potential to seal a dropshipping deal with them.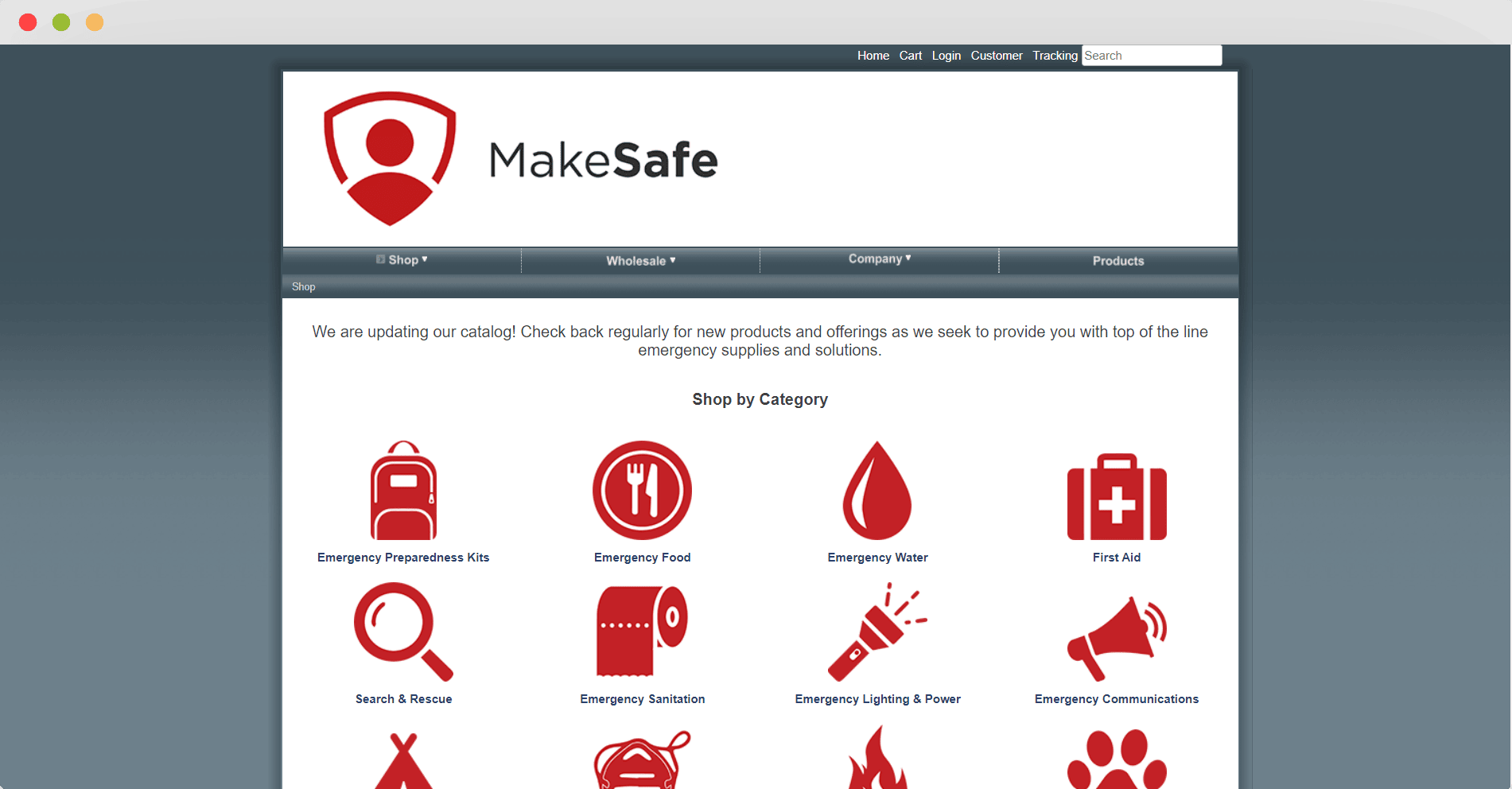 6. ICAN Cycling
A China-based cycling company that has been leading the market in carbon-based bicycles, frames, and wheelsets.
If you're planning to start a cycle dropshipping store in the U.S, then they can be a great choice as they have a warehouse in California.
They recently started collaborating with another carbon bike company TRIAERO, and further improved their quality by creating top-notch designer bikes to bag in some more great reviews.
They also have an affiliate program that you can sign-up for to start your dropshipping business.
If you're wondering that how cycles are relevant to tactical and survival gear – well, a durable cycle can truly be a life-saver when you're stuck in the middle of nowhere.
Besides, cycles are a high-ticket dropshipping product, which means that you can keep a higher profit margin per sale.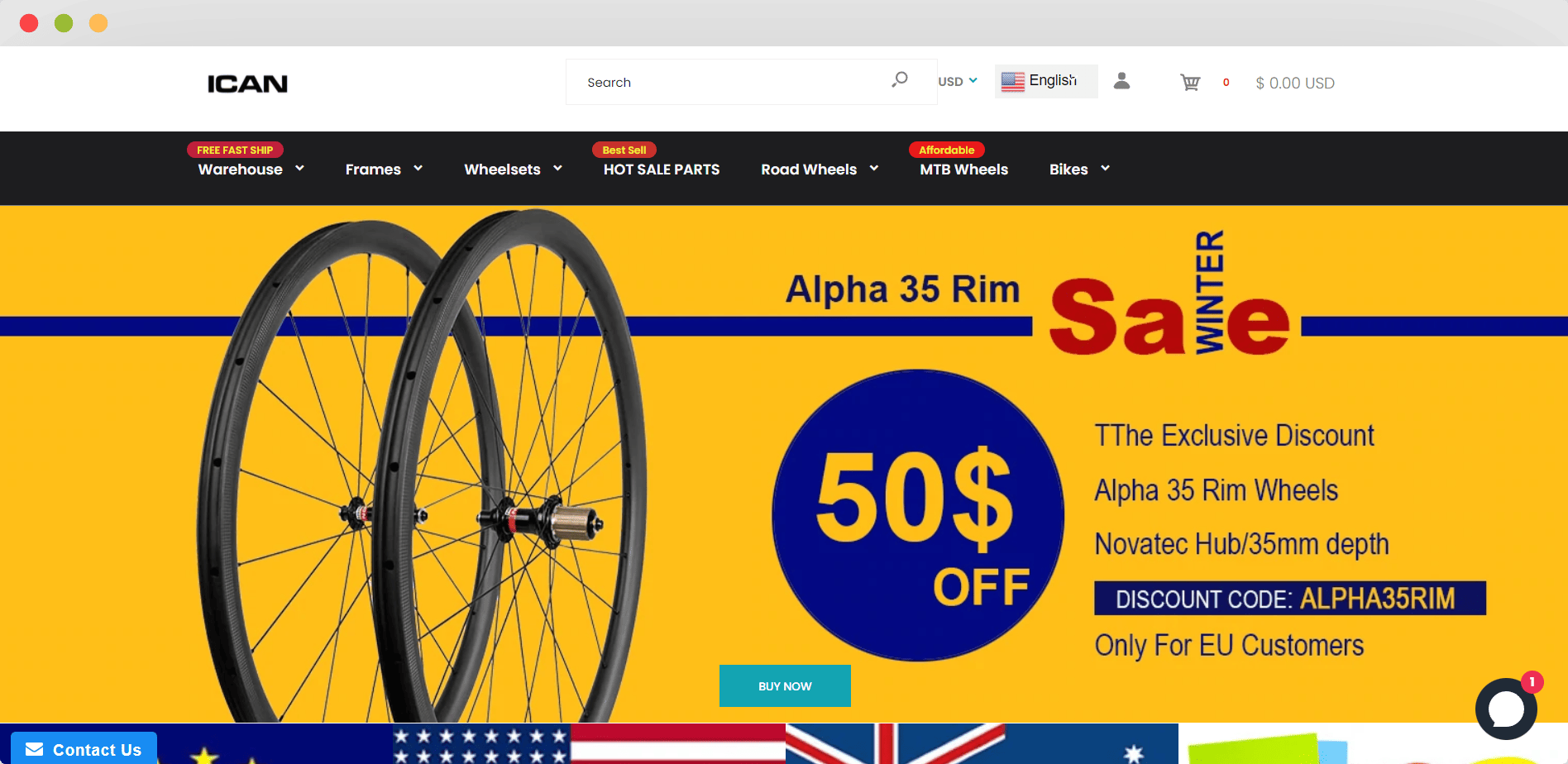 7. RSR Group
RSR Group is primarily a distributor of guns and ammunition – and as we mentioned earlier, this is one of the products you shouldn't dropship.
And if you do ever decide to go this route, then you'd still have to submit them a Federal Firearms License (FFL) along with a business-related document to partner up.
So why are they on this list? Well, they also have other gear on their catalog which includes camping tools, knives, and even outdoor clothing.
Although they don't have any info about dropshipping in their store, you can perhaps email them to discuss your requirements.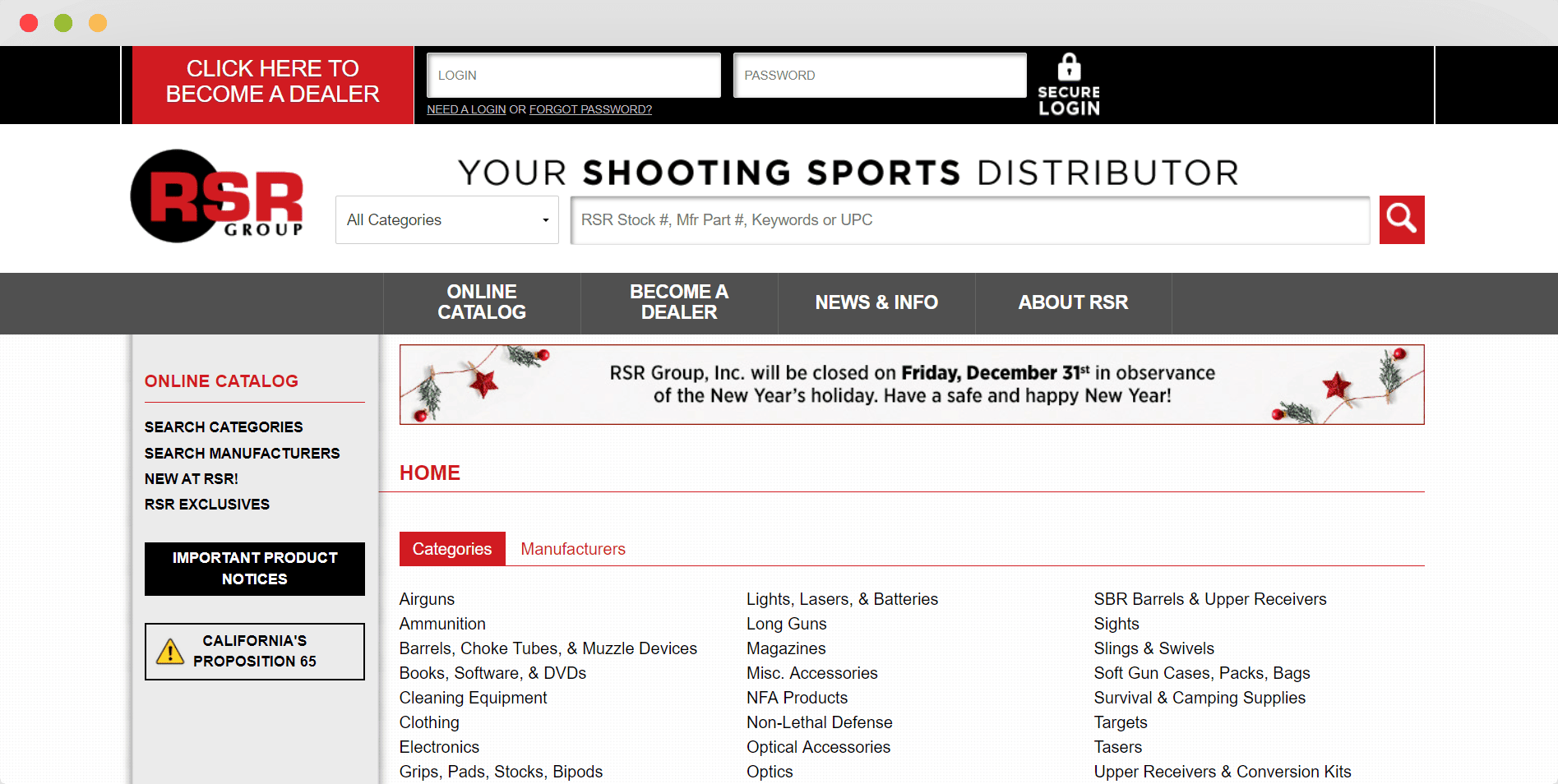 8. Survival Frog
Survival Frog mainly focuses on packed food that can last during your outdoor expeditions. You may not be able to categorize food as survival "gear" but we all know it needs to be at the top of our camping checklist.
And don't worry, although they specialize in camping food, they still have a wide range of tactical gear on their site.
Some of their products include fire starters, tents, tools, radios, first-aid kits, and pretty much anything you'd need while you're out in the wilderness.
They also offer free shipping in the U.S for orders of $75, and have a free return policy. along with an affiliate program with the name of Buyers Club.
Joining that grants you numerous other perks like a 10% discount on every product along with professional phone support to resolve disputes and queries.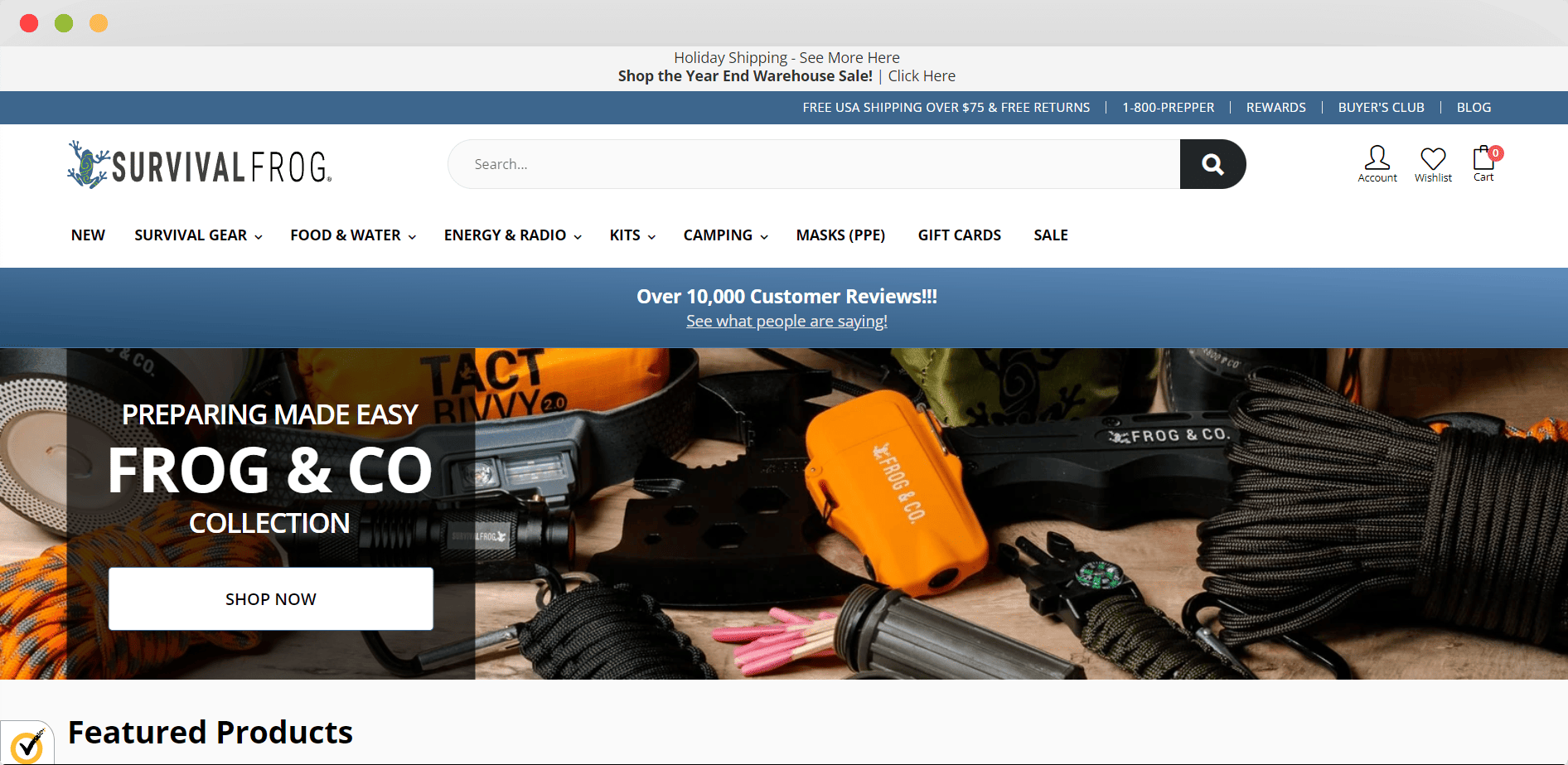 9. Rothco
Rothco is another distributor that doesn't only deal with individuals but also commercial businesses and military/law enforcement sectors.
Their product range mainly focuses on outdoor clothing for men, women as well as children.
We all know that clothing is one of the most profitable dropshipping niches out there. Combine it with survival gear, and you have a store that's bound to perform well if you market it properly.
In addition, you don't have to worry about reliability either because Rothco has dealt with over 10,000 businesses.
They also have a responsive customer support team and their unique selling point is their commitment to shipping all orders within 24 hours.
If you want to partner up with them then click the "Become a Rothco Dealer" button on their site and apply.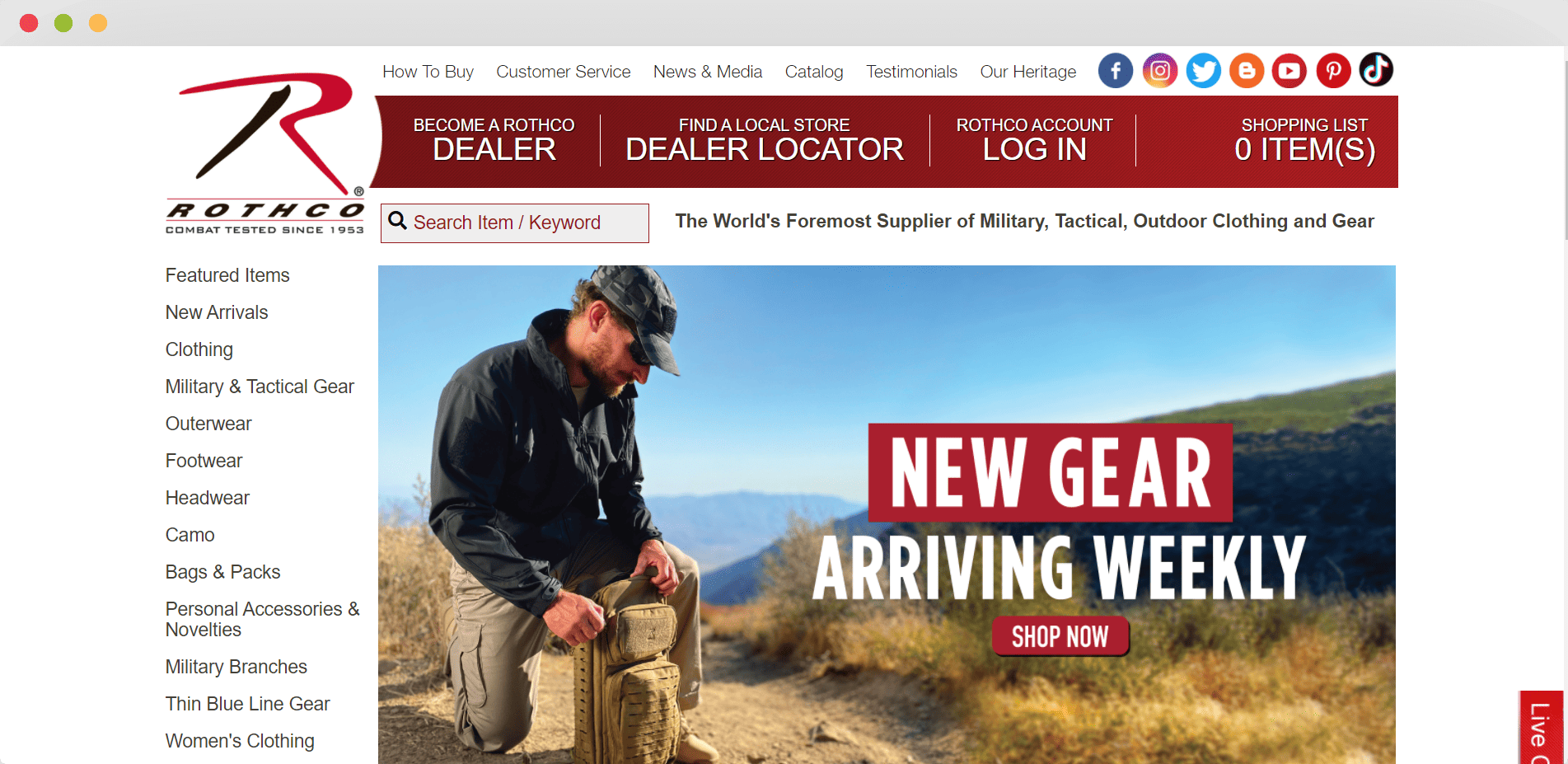 10. Wholesale Survival Kits
Wholesale Survival Kits is another distributor that focuses on providing survival kits for disasters.
But their services are not limited to just that as you can find a vast variety of outdoor gear on their site as well. Their product range includes communication devices, tents, and tools.
In addition, you can even purchase long-term food supplies from them including meat, fruit, and vegetables.
The good news is that they have a dedicated dropshipping program along with bulk-ship fulfillment and private label services.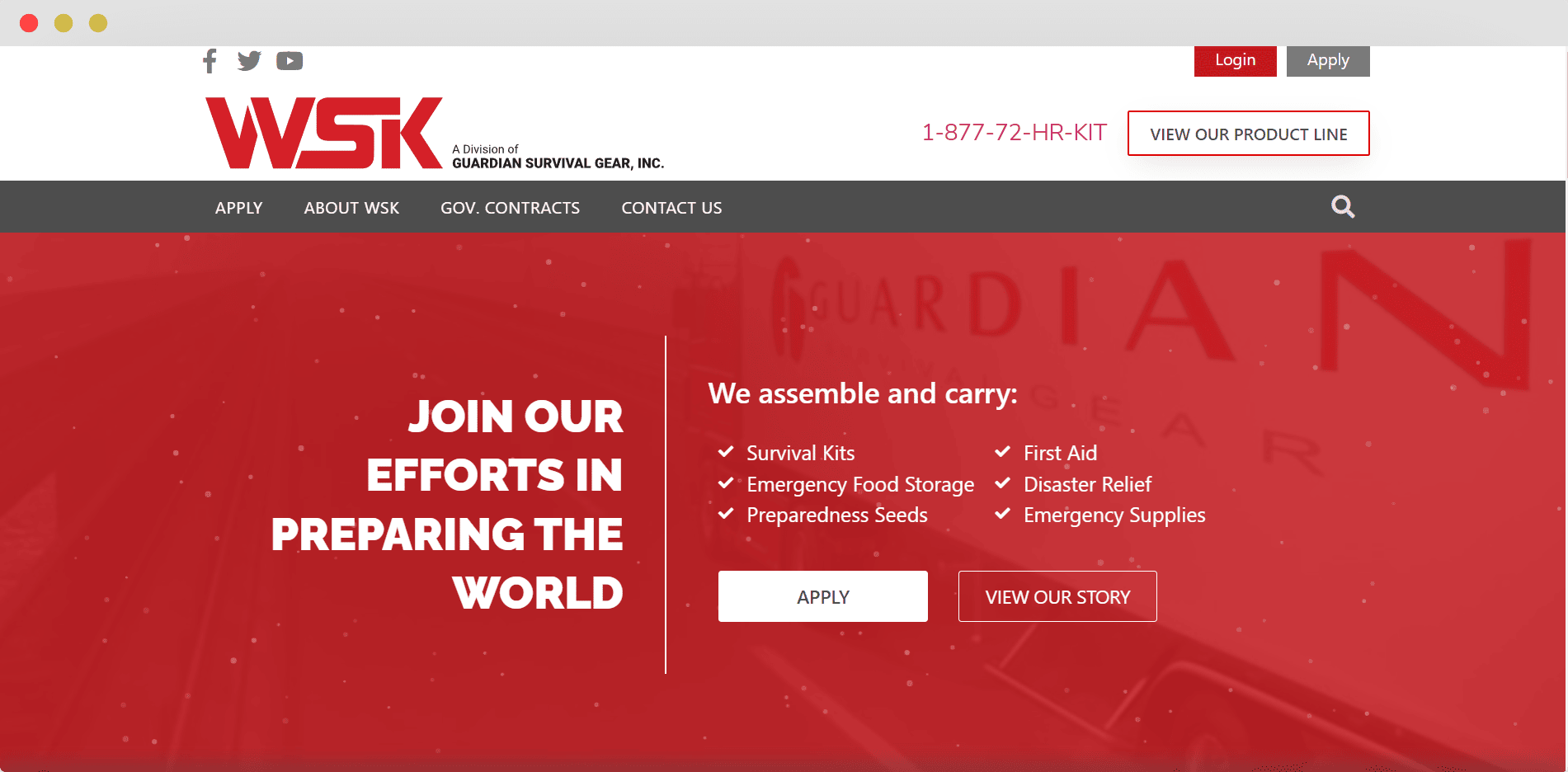 11. Kroll
Kroll is a U.S based LLC that has proven itself to be a reliable marketplace for dropshipping outdoor, survival gear and accessories.
They deal with over 170 manufacturers and have around 45,000 SKUs for resellers. They offer free shipping for orders over $500, which isn't too good if you're selling small accessories but great for high-ticket products.
What makes them stand out is their quick shipping – which is usually the same day they receive the order. If your store performs exceptionally, then you could also officially partner with Kroll to further expand your business.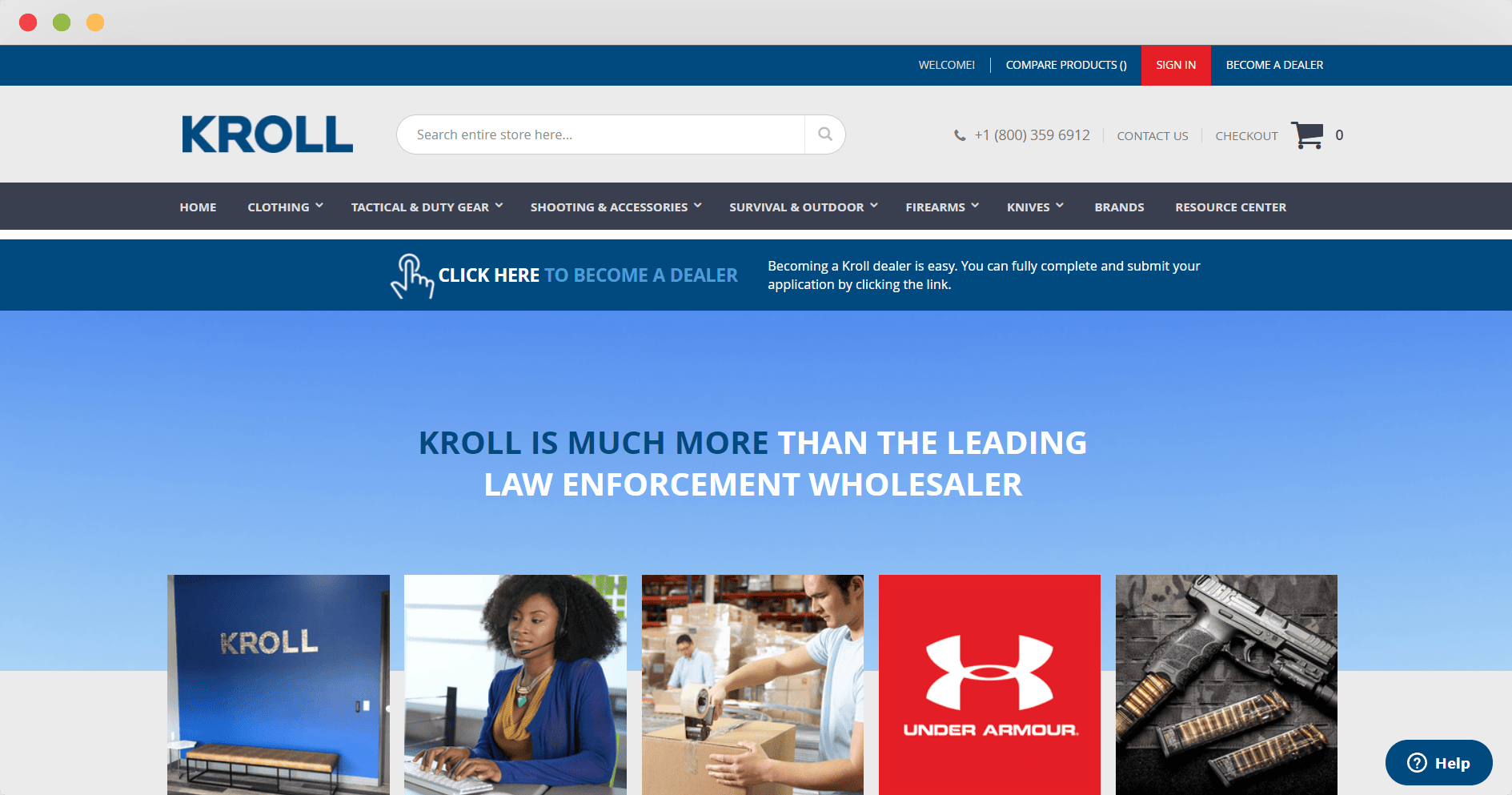 12. Quality Bicycle Products
QBP isn't a single distributor of bicycles but a whole marketplace full of them. It wouldn't be an overstatement to say that it's one of the largest marketplace for bikes in the world.
With over 40,000 different products, you can find most of the famous bike brands there and resell them. And you can also find suppliers for spare parts on the site.
They have a large distribution network, so the majority of the customers get their order within 24-36 hours. So if you ever decide to start dropshipping bikes then QBP Is a great start to finding a reliable supplier.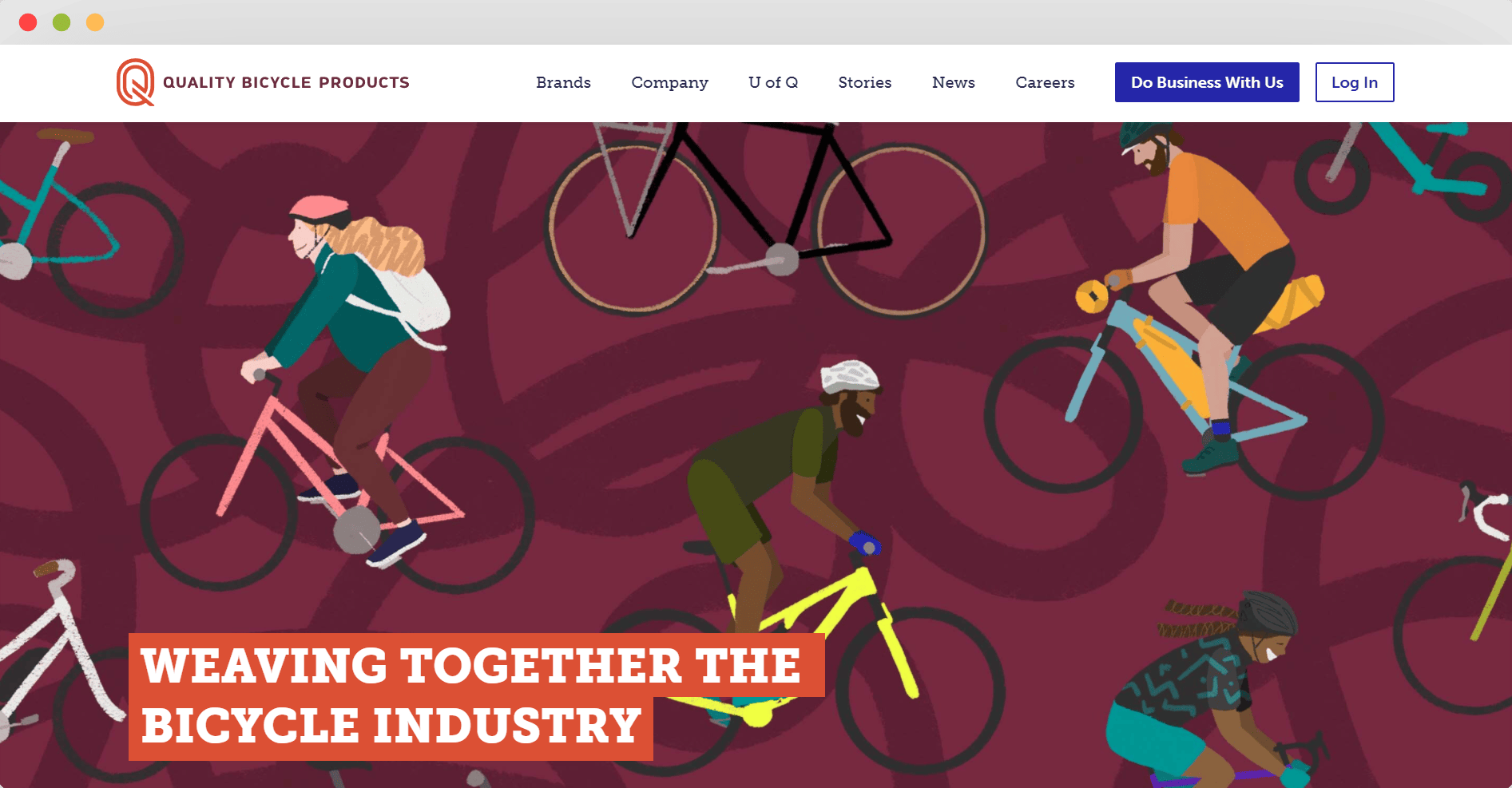 FAQs about Tactical Gear Dropshippers
What Is a Tactical Gear?
Tactical gear is simply a fancy term for military-like equipment like knives, tasers, torches, binoculars, etc. However, it's not only limited to those and also covers sub-niche products such as tents, hiking sticks, hammocks, and much more.
Is Tactical Gear Dropshipping Worth It?
Yes, the growing popularity of camping makes tactical gear dropshipping worth it. Plus, the competition in this niche is still low and it lacks stores that offer high-quality services. So now is the perfect time to get your feet wet by starting it.
Which Survival Gear Should I Dropship?
The only reason people feel skeptical to dropship survival gear is due to the potential restrictions. For instance, guns are also considered to be "survival gear" but obviously, you can't dropship them.
Similarly, some countries also do not allow the import of hunter knives or non-culinary knives in general. Nonetheless, there are still plenty of products that you can dropship and here are to name a few:
Hiking shoes
Tents
Binoculars
Flashlights
Tasers much more.
Just make sure to check in with the rules and regulations of a country if you have any doubts about a product. Usually, you won't face a problem unless you're directly selling firearms.
How can I Find Survival Gear Distributors?
Finding tactical gear distributors is pretty much the same as finding a supplier for any other niche. You can refer to the list we've shared above, or search online to further explore your options.
Similarly, you can also hop on B2B or B2C platforms like AliExpress, DHgate, and Alibaba. Search according to your keyword there and you might find a few suppliers who deal in this niche.
Lastly, if you want to eliminate all the hassle, then you can simply get the help of companies like NicheDropshipping. We can provide you with a dedicated agent to help you source your products.
Is Dropshipping Survival Gear Safe?
Yes, dropshipping survival gear is completely safe as long as your products are following the state's law. But some countries may not allow hunter knives, and firearms are obviously off-limits.
Final Thoughts
With more people displaying optimism towards camping, it's clear that the demand for survival equipment will also grow, and someone has to be there to cater to it.
For this reason, even if tactical gear dropshipping isn't at the top of your list, now is the perfect time to get started.
If you feel uncertain due to the lack of reliable survival gear distributors out there, then don't worry, we've got your back.
NicheDropshipping can help you source and private label your products, so you can create a brand in this niche and dominate the competition.
Feel free to contact us to learn more about how you can benefit from our services.