Print on demand has become increasingly popular in the e-commerce industry, offering a cost-effective and flexible way for sellers to create and deliver unique products.
As a seller, you might be wondering if print on demand is worth your time and investment.
The short answer is yes, especially if you're looking to run a low-risk online business with the potential for success.
Enter the world of print on demand, where you can turn your designs into reality, offering customers an ever-evolving range of products without having to worry about stock or storage.
You'll find that each aspect of this business model – from selecting suppliers to understanding the costs involved – is covered in this comprehensive guide.
Key Takeaways
Print on demand is a cost-effective and flexible e-commerce strategy.
The business model allows for unique product creation without stock risks.
Success requires careful supplier selection and understanding of costs.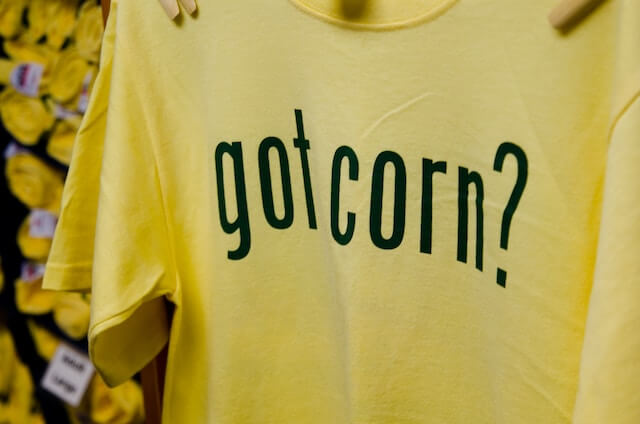 Understanding Print on Demand
Print on demand (POD) is an eCommerce business model that allows you to create and sell various products without maintaining an inventory.
In this process, designs and artwork are stored digitally, meaning they can be printed onto products only after a customer orders them.
This offers a low-risk yet profitable option for your online business, as you don't need to worry about unsold inventory or upfront costs.
POD enables you to sell a wide range of customized products, such as apparel, home decor, and accessories.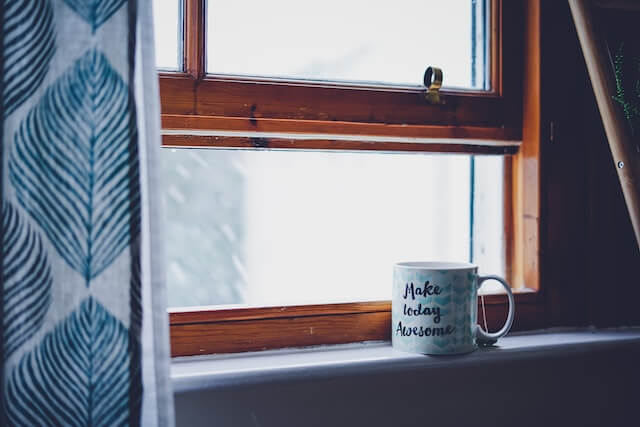 You can create your own online store or integrate your offerings with third-party marketplaces. Once a customer orders a product, the POD service will handle the production and shipping process, making it an easy-to-manage business model.
When starting a print on demand dropshipping business, you must choose the right products and create eye-catching designs that appeal to your target audience.
Additionally, focusing on marketing and customer service is essential to attract and retain loyal buyers.
Advantages of Print on Demand
No Upfront Inventory Costs
One of the main benefits of print on demand for sellers is that you don't have to worry about upfront inventory costs. This means that you can start your business without having to invest a large amount of money in purchasing and storing products.
With print on demand, you only pay for the products when a customer makes a purchase, making it a cost-effective option for new sellers.
Easy Entry into the eCommerce Market
You don't need to have extensive knowledge or experience to get started, as many print-on-demand platforms provide the necessary tools and resources to help you create your online store.
This allows you to quickly establish your presence in the market and reach potential customers all over the world.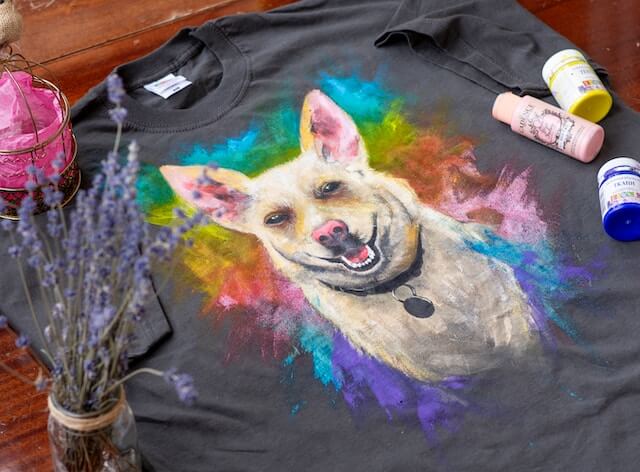 Ability to Offer a Wide Range of Products
You can use your creative skills to design various items, such as clothing, accessories, and home decor, catering to different customer preferences.
This flexibility enables you to keep up with current trends and expand your product selection without taking on additional risks.
Reduced Risk and Financial Investment
Since you don't need to stock and manage inventory, you can avoid the challenges of unsold products and wasted resources.
Additionally, print on demand services often handle the shipping and fulfillment process for you, allowing you to focus on marketing and growing your business.
This makes print on demand a low-risk and manageable option for sellers who want to venture into the world of e-commerce.
Challenges and Considerations When Doing Print on Demand
When you decide to venture into the world of print on demand, there are several challenges and considerations to be aware of. Understanding these aspects helps you make informed decisions as you navigate this business model.
Lower Profit Margins
Unlike traditional manufacturing, print on demand often has higher production costs, leading to smaller profit margins.
For example, the small profit margins can make it difficult to make money from print on demand products, particularly if you use paid advertising.
Quality Control and Product Variability
Since your products are printed on demand by a third-party, you don't always have full control over quality.
Product variability can also be an issue, as different suppliers might offer varying levels of quality.
To maintain your brand reputation, make sure you do thorough research and choose reliable print on demand partners.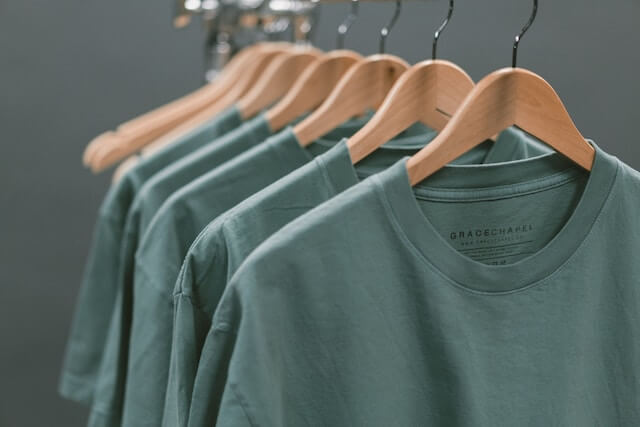 Branding and Competition
With print on demand, branding and competition are another important factor. In a highly competitive sector, you'll need to stand out to your customers.
To help with this, consider offering unique, high-quality designs or tailoring your offerings to a specific niche.
Remember, print on demand makes it easy for anyone to create similar products, so differentiating your brand is crucial.
Marketing and Customer Acquisition
Building a successful print on demand business requires a well-thought-out marketing strategy to attract and retain customers.
Social media, email marketing campaigns, and search engine optimization (SEO) are some tactics you can employ to increase visibility and reach your target audience.
Print on Demand: Profitability and Costs
Print on demand can be a profitable business model for sellers looking for a cost-effective and low-risk way to enter the ecommerce market.
In this section, we will discuss some of the important costs to consider and strategies for maximizing profitability.
Startup Costs
Compared to traditional retail businesses, print-on-demand has lower startup costs. However, you still need to invest in a website, branding, and marketing efforts.
Research thoroughly to find the best platforms, marketing channels, and promotion methods to keep costs low and attain better results.
Sales and Profit Margins
With no need to maintain an inventory or upfront manufacturing costs, you can enjoy higher profit margins with print on demand.
Carefully set your prices to ensure you're competitively priced while still leaving room for a healthy profit margin.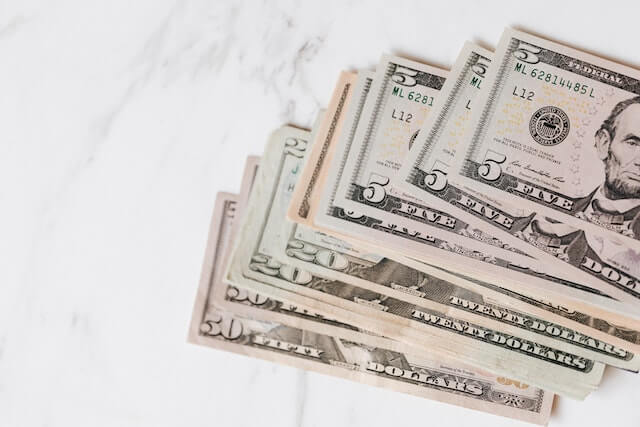 Passive Income Potential
One of the attractions of print-on-demand businesses is the possibility of generating passive income. To achieve this, focus on creating evergreen designs that appeal to a wide audience over time, balancing niche-specific designs with more general ones.
Pricing Strategies
Be mindful of your pricing strategies. Avoid overpricing your products, as this may deter customers from purchasing. Instead, set prices that reflect your brand's value and keep an eye on your competitors to stay ahead.
Cost Calculations
It's crucial to have a clear understanding of your costs, such as platform fees, transaction fees, production costs, and shipping costs.
Being aware of these costs will help you determine your break-even point and set profitable prices for your products.
A List of Print on Demand Suppliers
As you consider entering the world of print on demand, it's important to know the various suppliers available to you. We've compiled a list of some popular print on demand suppliers that can help grow your business:
1. CJDropshipping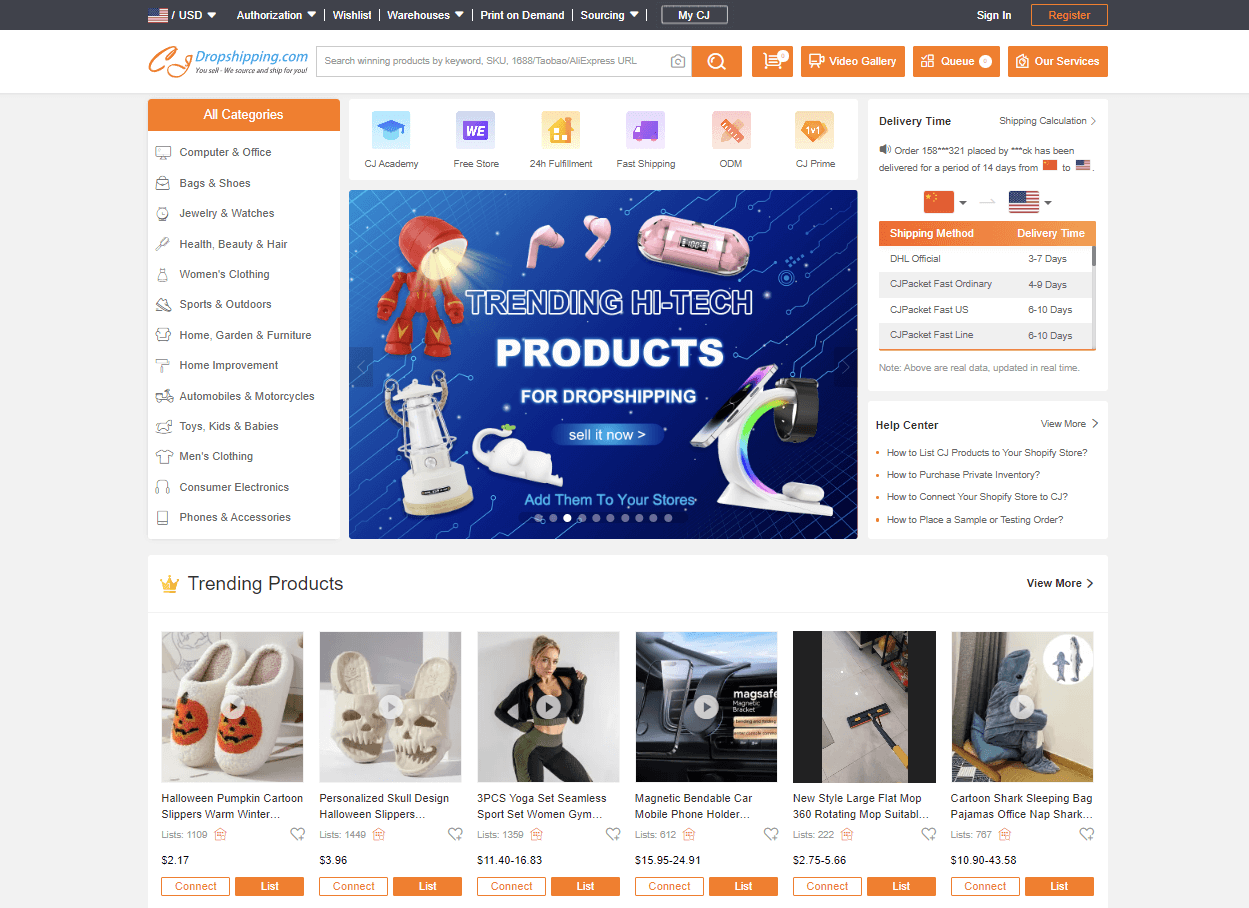 CJDropshipping is a comprehensive print-on-demand and dropshipping platform that offers a wide range of customizable products, including apparel, accessories, home decor, and more.
They provide integration with various e-commerce platforms and fulfillment services.
2. Printful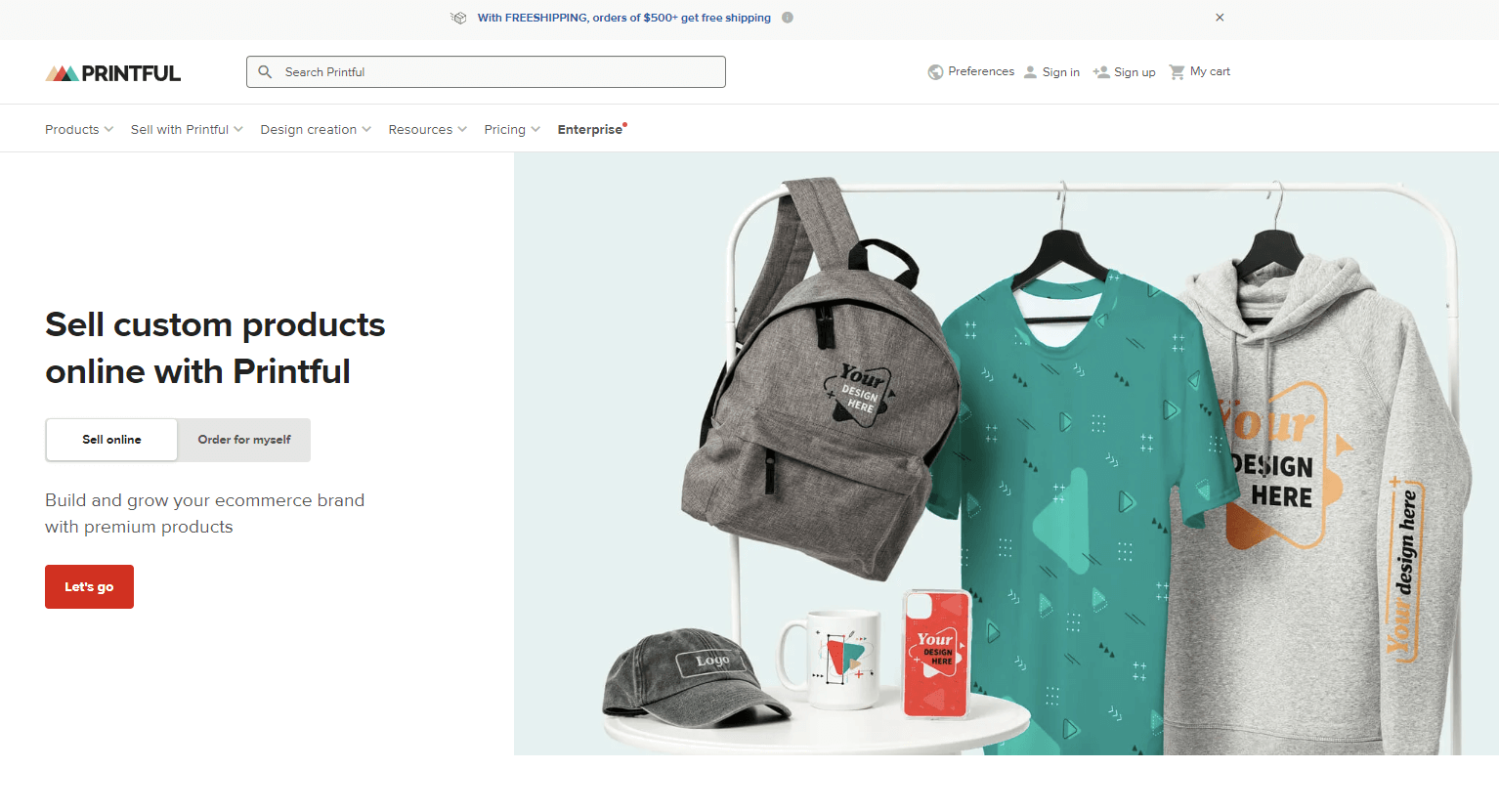 A leading player in the print-on-demand industry, Printful offers a wide range of products to customize, including clothing, accessories, and home goods.
They are known for their high-quality printing, fast shipping, and customizable branding options.
3. Printify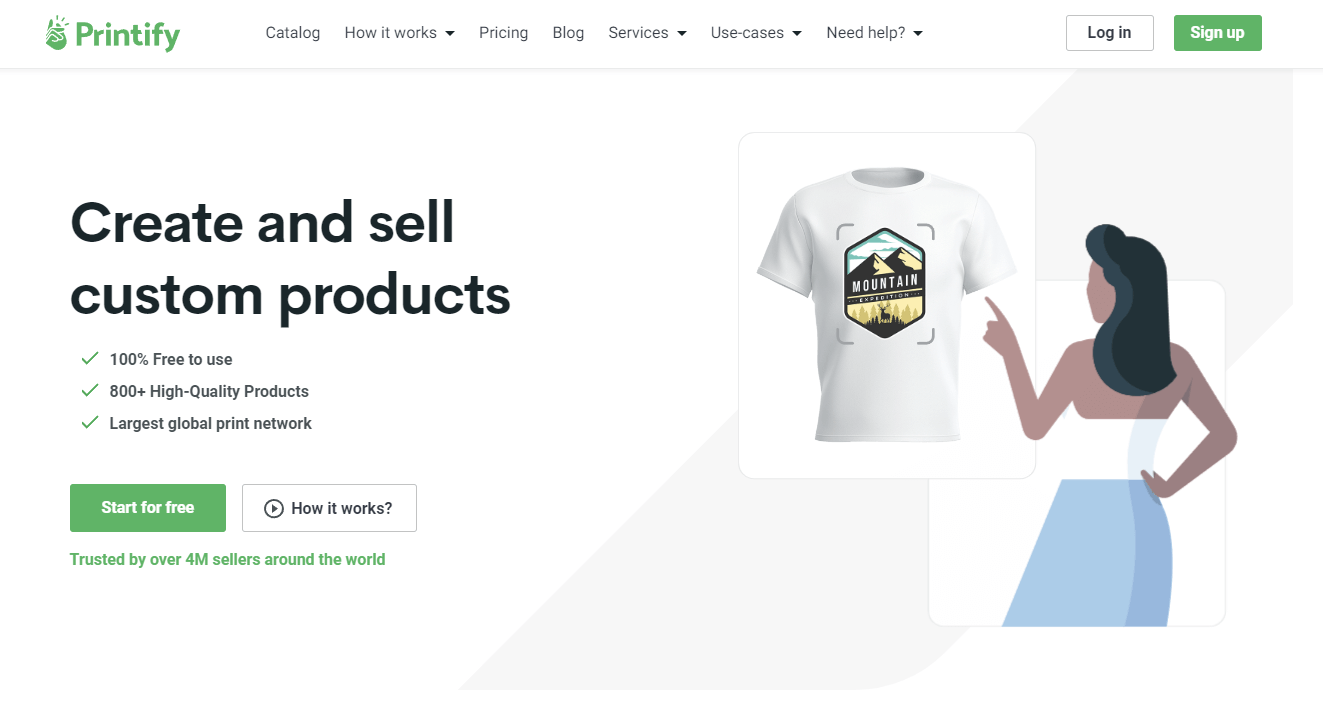 Printify is a user-friendly platform that allows you to choose from various printing partners and products. Printify handles fulfillment and shipping, letting you focus on the creative part of your business.
4. AOP+ (All Over Print)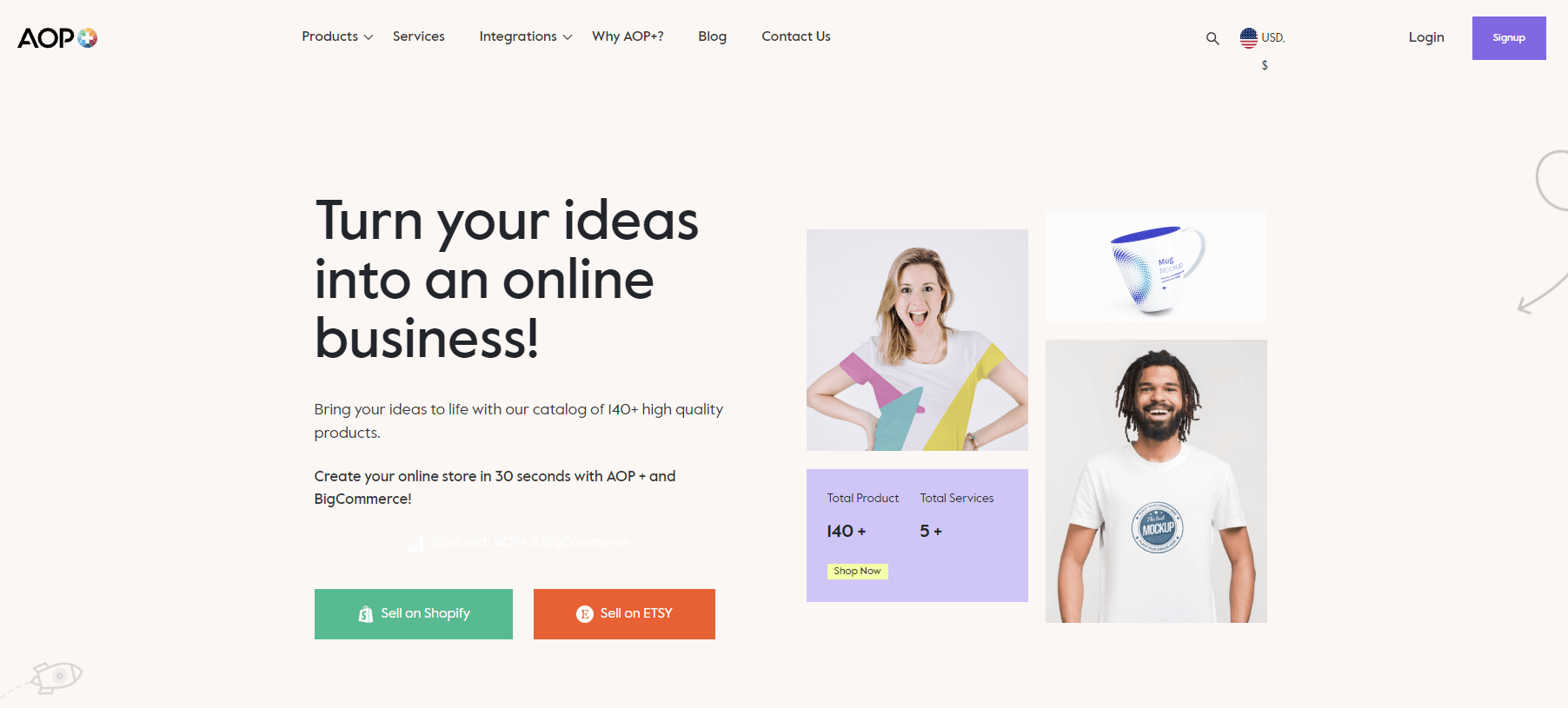 This supplier specializes in all-over printed products, giving your designs a large, uninterrupted canvas to stand out. AOP+ also offers global shipping.
5. SPOD (Spreadshirt Print on Demand)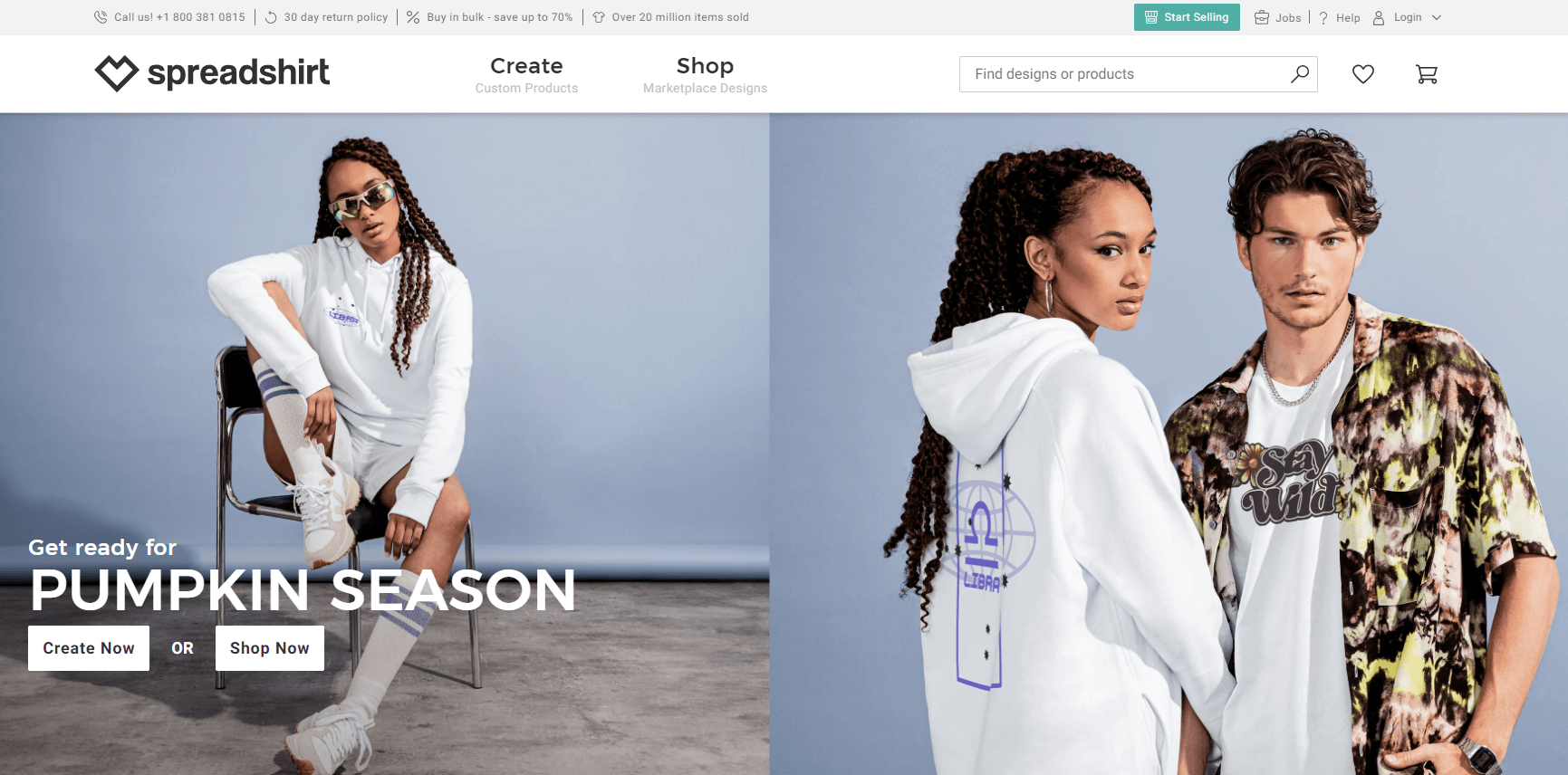 Spreadshirt is known for its quick production time and affordable prices. With more than 100 product options and its ease of integration with online shops, SPOD may be the ideal choice for you.
6. TPOP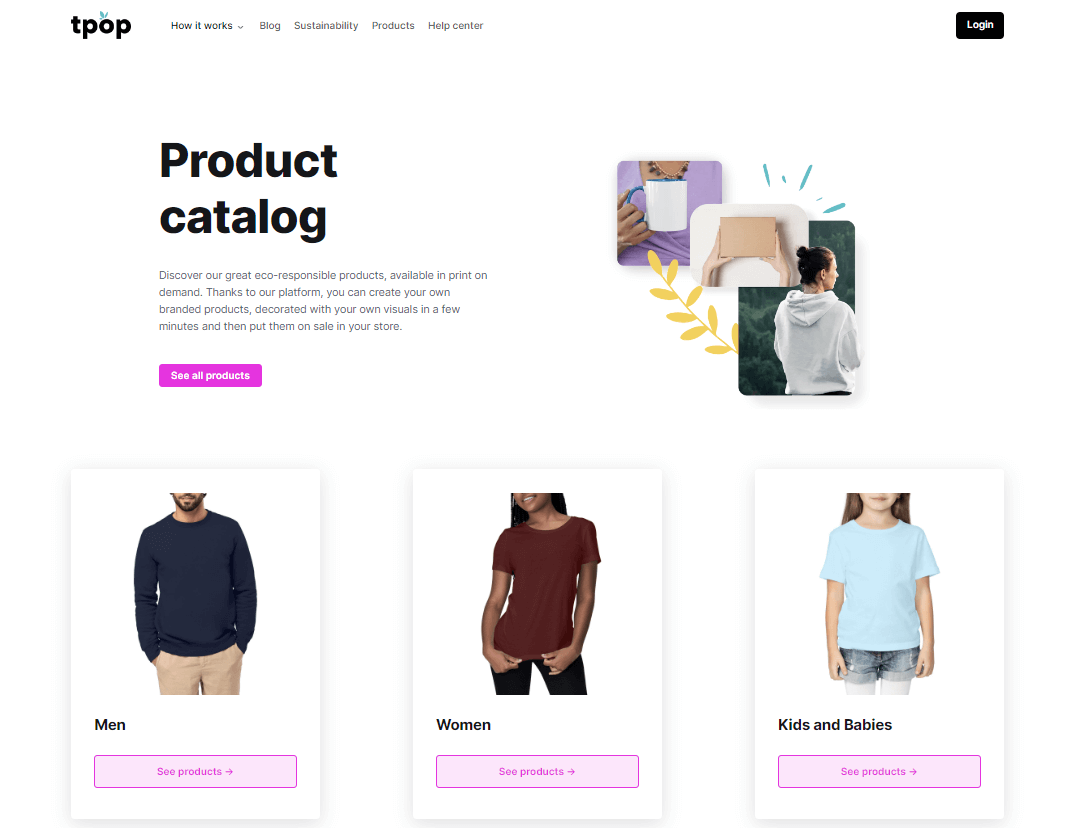 Offering a constantly updating catalog of apparel and accessories, TPOP is a French print-on-demand supplier that supports eco-friendly production practices and ships worldwide.
7. CustomCat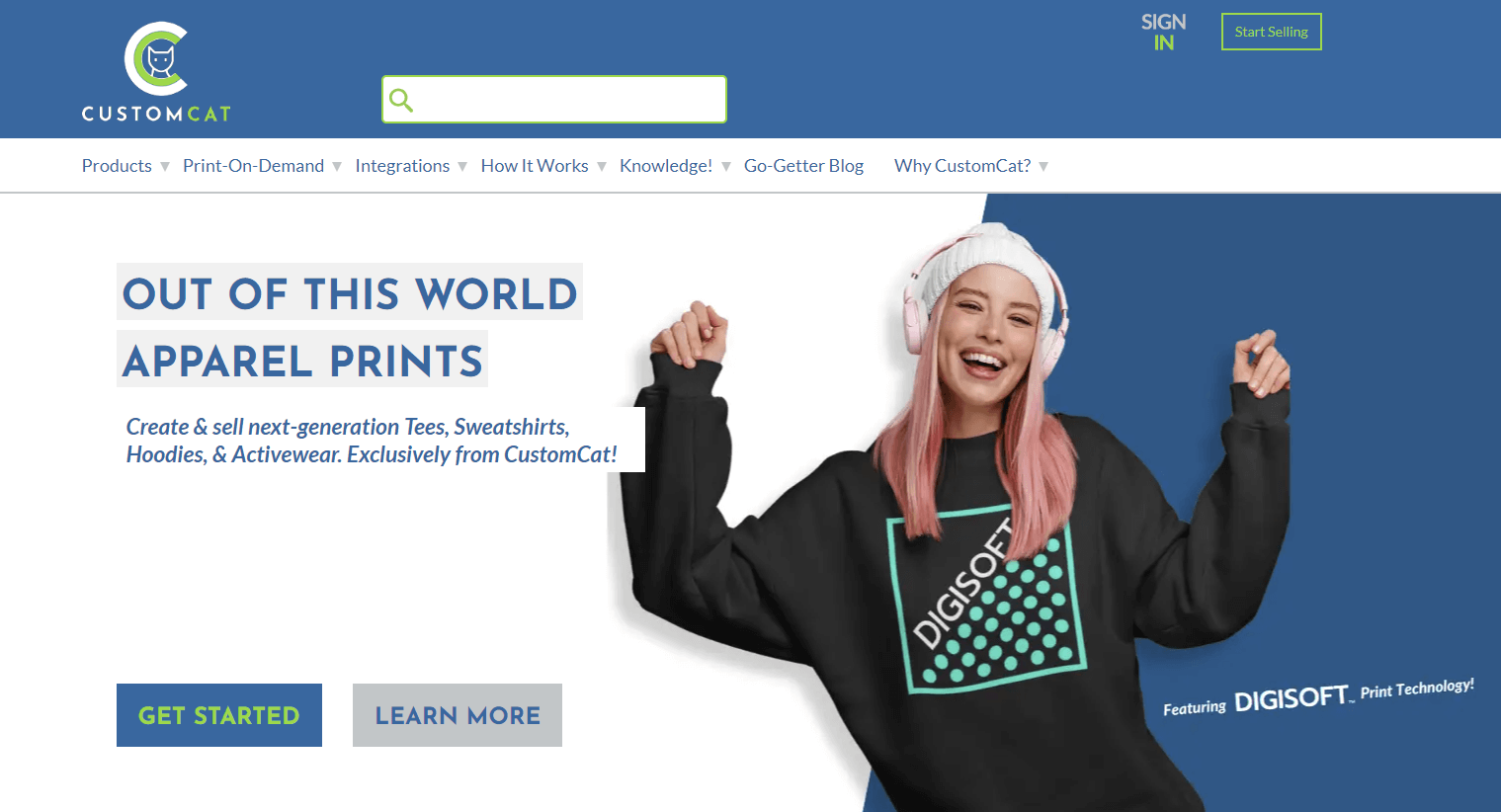 This supplier boasts over 300 customizable products and a high-speed two-day production turnaround. CustomCat provides competitive pricing and seamless integrations with leading ecommerce platforms.
8. Lulu xPress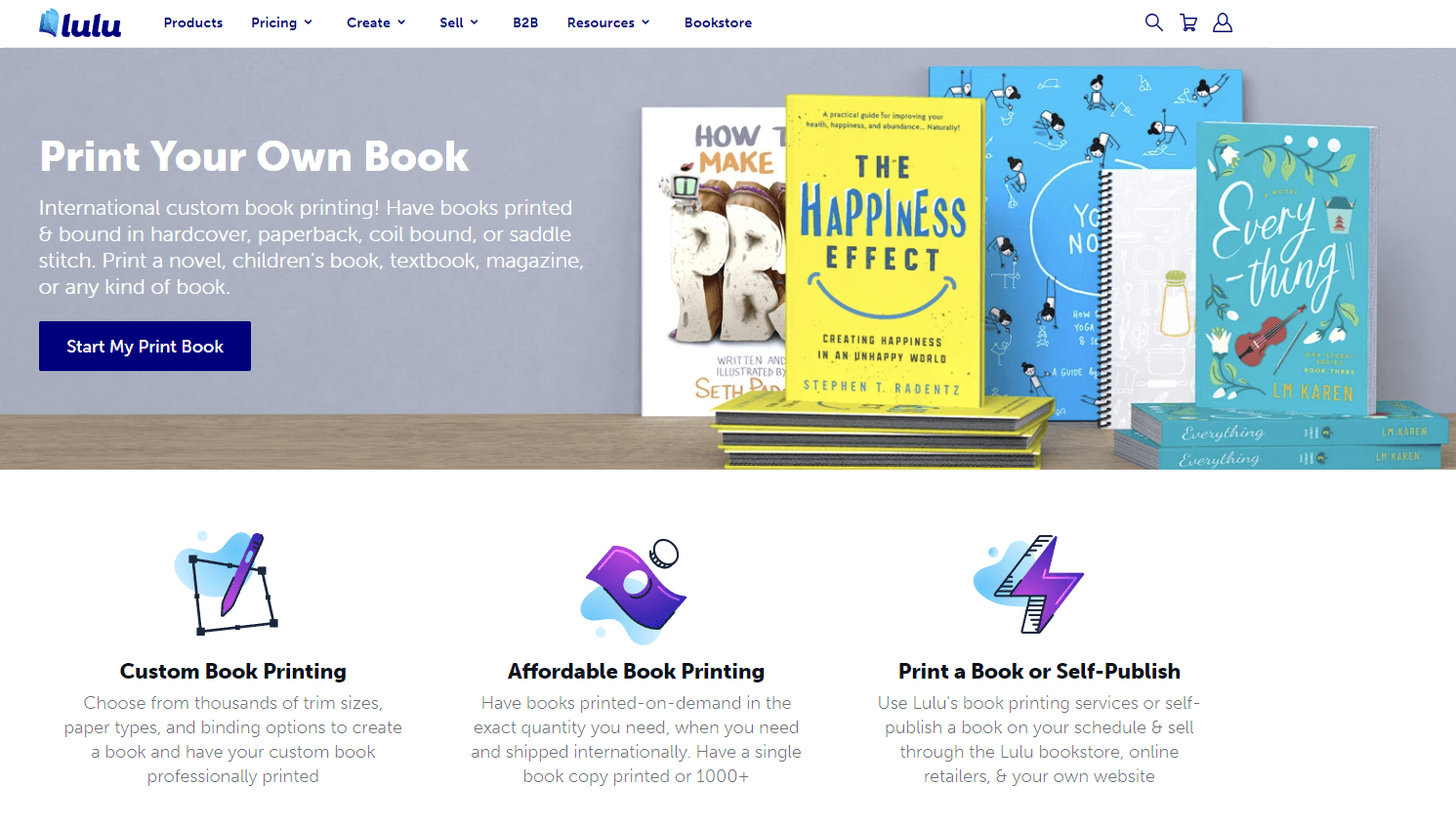 Specializing in publishing, Lulu xPress allows you to create and sell custom books and calendars. They offer numerous printing options and binding styles.
9. Redbubble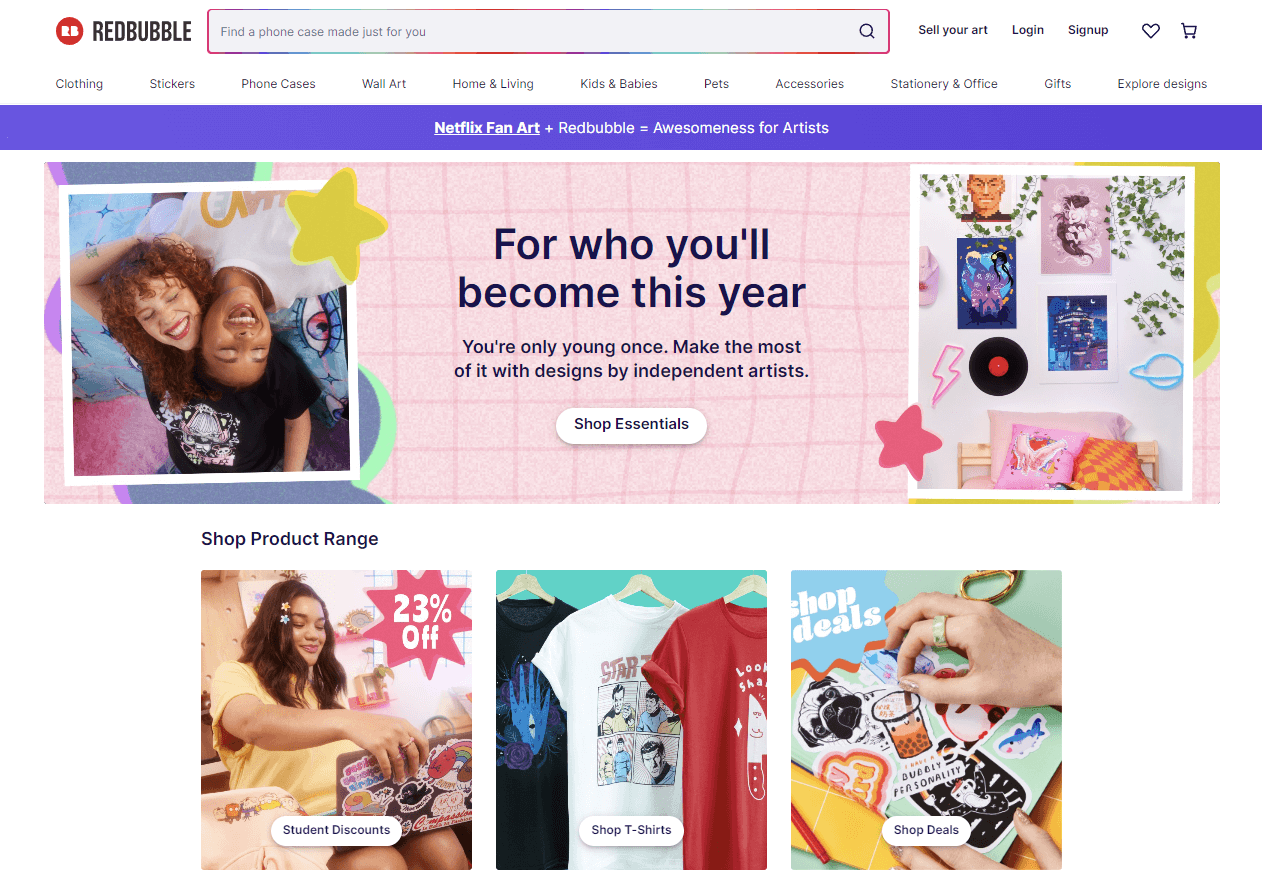 Redbubble is both a marketplace and a print-on-demand service, offering unique art on various products. Artists can upload their designs to be placed on items available through the site, reaching a ready-made audience.
10. TeePublic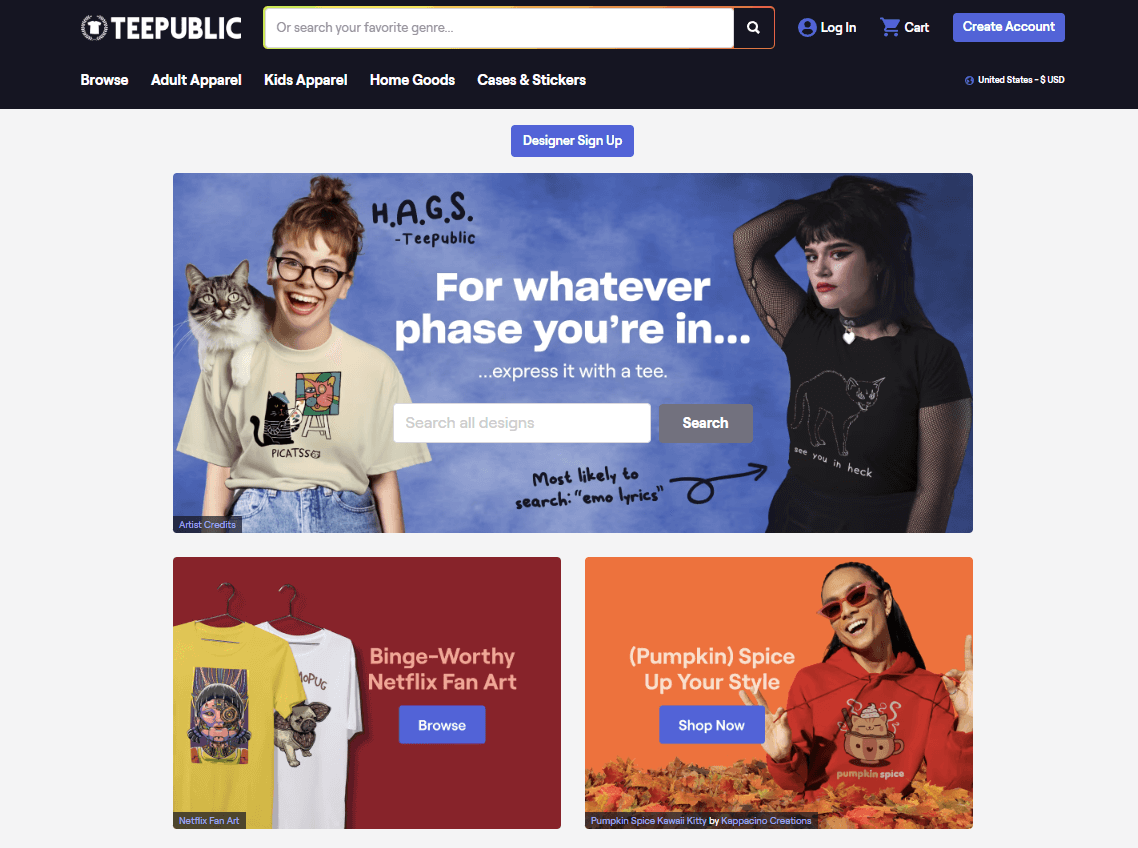 Owned by Redbubble, this platform targets t-shirt printing and offers thousands of designs to choose from. TeePublic is ideal for artists looking to expand their reach and capitalize on the thriving online t-shirt market.
How to Choose the Right Print on Demand Provider
Choosing the right print on demand provider is crucial for your business's success. Here are a few key factors to consider when selecting your ideal partner:
Product Offerings
You should start by evaluating the range of products offered by the print on demand provider.
It's essential to ensure they can accommodate your needs, whether you're selling books, t-shirts, mugs, or other items.
Look into their catalog and confirm that their offerings are compatible with your business's goals.
Pricing
Comparing different print on demand providers' pricing structures is vital to determine which one works best within your budget.
Remember, the provider you choose will directly impact your profit margins. Be sure to inquire about any hidden fees or bulk pricing options to make an informed decision.
Print Quality
Your customers' satisfaction depends on the print quality of the products you're offering.
To maintain a positive reputation, research the provider's print quality beforehand. Pay attention to user reviews and even sample their products if possible to verify that they meet your standards.
Fulfillment Options
Fulfillment is another significant aspect to consider when selecting a print on demand provider. Ensure their production and shipping times are efficient and suitable for your target market.
Additionally, learn about their return policies and customer service support, in case your customers need assistance.
Frequently Asked Questions
What Are the Profit Margins for Print on Demand?
Profit margins for print on demand vary depending on the product you're selling and the platform you're using.
Typically, you set your own retail price, and then the cost of production and fulfillment are deducted from that amount. The remaining balance is your gross profit.
To maximize your earnings, it's essential to strike a balance between competitive pricing and covering your expenses.
How Saturated Is the Print on Demand Market?
The print on demand market has experienced significant growth in recent years, leading to increased competition. However, this doesn't mean there aren't opportunities for new sellers.
Success in this industry often comes down to finding a niche market, creating unique designs, and continually updating your product offerings to appeal to your target audience.
Is It Still Profitable to Sell on Etsy with Print on Demand?
Yes, it's still profitable to sell on Etsy using print on demand services. Many sellers have found great success by offering customized and personalized products, which are particularly popular on Etsy.
As with any other platform, the key to success is identifying a unique angle or niche and creating high-quality designs that resonate with your potential customers.
Which Is Better, Dropshipping or Print on Demand?
Deciding whether dropshipping or print on demand is better for you ultimately depends on your goals, skills, and preferences.
Dropshipping involves selling existing products, which can be a great option if you don't want to create your own designs.
Print on demand, on the other hand, allows you to offer custom-designed products without the hassle of managing inventory or shipping.
Both come with their own advantages and drawbacks, so consider what suits your needs and ambitions best before making a decision.
Is Print on Demand Worth It?
Print on demand (POD) can be appealing to sellers due to its low overhead and ease of logistics. However, success in the POD market often requires a solid strategy and understanding of its pros and cons.
As you think about pursuing a POD business, it's essential to consider your goals, commitment, and the resources you can devote to this venture.
At NicheDropshipping, we don't provide print on demand services, but we do support private labeling and white labeling endeavors.
If you're considering sourcing products from China and adding a personal touch through private or white labeling, we invite you to request a quote from our dedicated team.