Dropshipping and Print on Demand are two of the most common online business models. 
Not only are they used by professional entrepreneurs but also beginners who are about to embark on their eCommerce journey.
Deciding which one to choose can be difficult due to the similarities they share.
But what if we told you that you can combine the best of both worlds by starting a print on demand dropshipping business?
So how does POD dropshipping work and what are its pros and cons?
Continue reading as we discuss all of that and much more!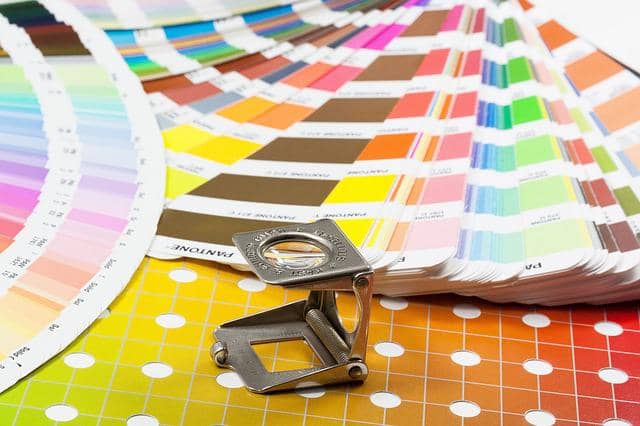 How Does Print on Demand Dropshipping Work?
Print on Demand dropshipping is a combination of POD and dropshipping.
In other words, all your orders will be customized and shipped by your supplier, and you wouldn't have to store any inventory yourself. Your supplier will produce items only when a customer places an order.
Just like normal dropshipping, you will keep a certain profit margin on each sale. However, the catch is that like any POD business, you can only sell customized printed items.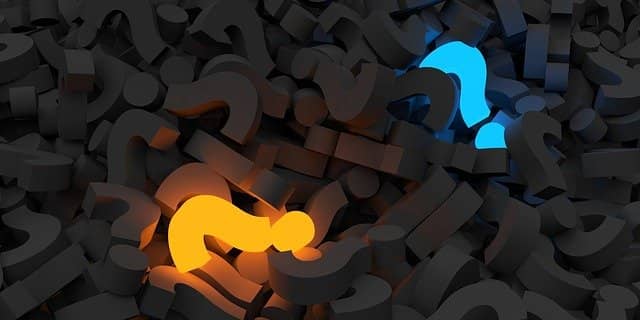 Is Print on Demand Dropshipping the Same as Dropshipping?
The main difference between POD dropshipping and normal dropshipping is that the former only involves customized printed items while the latter allows you to sell almost any pre-made product.
If you wish to sell customized products as a normal dropshipper then you would have to find a supplier who offers private labeling services.
In comparison to that, POD dropshipping makes it much easier to start your own brand, that too with minimal investment.
The Pros of Print on Demand Dropshipping
Now that you know the basics of POD dropshipping, let's talk about its strength and what makes it a great business model:
Easy to Start
POD dropshipping is one of the easiest eCommerce businesses to start. All you have to do is choose a niche, create an online store, find a supplier and you can start selling.
Minimal Investment
In comparison to traditional eCommerce fulfillment, a POD dropshipping business can be started with little to no investment since you don't have to stock products.
Low Risk
Print on Demand dropshipping isn't as risky as other eCommerce businesses because it doesn't require huge upfront capital.
If you have basic tech knowledge, then you can create a store by watching an online tutorial. Marketing is the only expense you'll have to worry about.
Hassle-Free Shipment
Handling logistics is one of the most challenging parts of running an online store. But POD dropshipping makes it easy because everything will be managed by your supplier.
Building a Brand
The ultimate goal of every online entrepreneur is to build a brand, and POD dropshipping makes that easier. The only thing you have to do is find a reliable supplier, build a presentable website, and go all-in with marketing.
Time and Freedom
Running a POD dropshipping business isn't as hectic as other eCommerce businesses. Essentially, the only thing you need to do is forward the order details to your supplier. You can use an automation tool to help you with that as well.
You have the freedom to manage your business remotely as long as you have a stable internet connection.
The Cons of Print on Demand Dropshipping
Just like every eCommerce business, POD dropshipping also has its weaknesses. So let's shed some light on some of its drawbacks:
Lack of Control
The level of convenience POD dropshipping offers is also one of its biggest drawbacks. You don't have much control over your business because everything is managed by your supplier.
If for some reason your supplier can't fulfill the orders, you could receive negative feedback from your customers, affecting your business' reputation.
Quality Issues
Quality control can be quite difficult for a POD dropshipping business because you don't physically hold the products.
The only option you have is to place a test order which is also a temporary solution. So take your time to find a supplier that provides high-quality prints.
Longer Production Time
The shipping time for POD dropshipping products may be longer than usual because they're prepared upon request.
That's why clear communication is important with the supplier. Ensure that both of you are on the same page when it comes to each product's lead times.
Dealing with Complaints
Since POD dropshipping doesn't offer much quality control, it can be difficult for you to deal with customer complaints. Make sure to at least discuss the return and refund policy with the supplier so you know how to deal with dissatisfied customers.
Low Profit Margin
POD dropshipping may not be as profitable as normal dropshipping. The reason is that you mostly sell everyday items like printed t-shirts, mugs, phone cases, etc.
None of these are high-ticket products, so you won't make enough profit unless you manage to get a high volume of sales each month.
What Are Print on Demand Dropshipping Companies
A Print on Demand Dropshipping company basically refers to the supplier you'll be working with. The company will be responsible for printing the custom design, packaging, and delivering the product to your customers.
Types of Print on Demand Companies
Contrary to what most people think, a print on demand business doesn't mean you can only sell t-shirts and mugs.
Depending on the type of POD Company you choose, there is a diversified range of products you can sell including:
Stickers
Posters
Phone cases
Tote bags
Socks
Notebooks
Moreover, if you are planning to do a jewelry business then there are also plenty of POD jewelry companies to help you get started.
Best Print on Demand Dropshipping Companies
Looking for some reliable POD dropshipping companies to launch your online business? Here's a list of the best suppliers to help you get started:
1. Printify
Printify is one of the most recognized names in the print on demand industry. They have vendors from all over the world, allowing them to cater to a variety of customers with different tastes and requirements.
However, that's also the biggest weakness of Printify. Since they work with multiple vendors, the quality of the prints can sometimes be inconsistent.
But that is compensated by their low product prices which enables POD dropshipping businesses to keep a higher profit margin.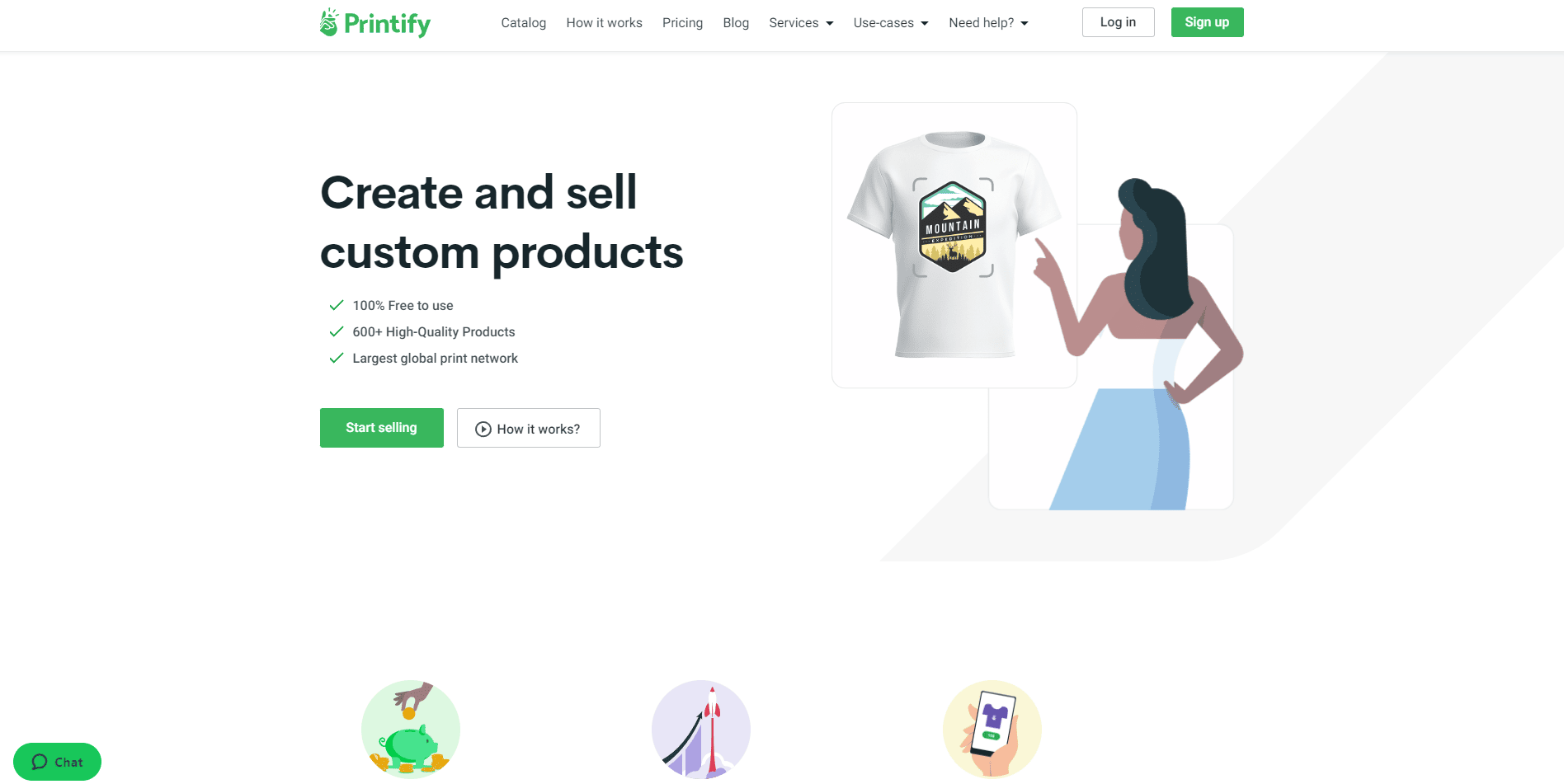 2. Printful
Printful is widely considered to be the best print on demand site in the world. That is due to the high-quality prints they provide to their customers.
They also have over 200 products in their catalog which includes phones, cases, hats, t-shirts and leggings, and much more. If that wasn't enough then Printful also offers a variety of printing options ranging from cut and sew, sublimation, and embroidery.
Before placing an order, customers can also see and modify designs through their mockup generator – which can easily be integrated into your Shopify store.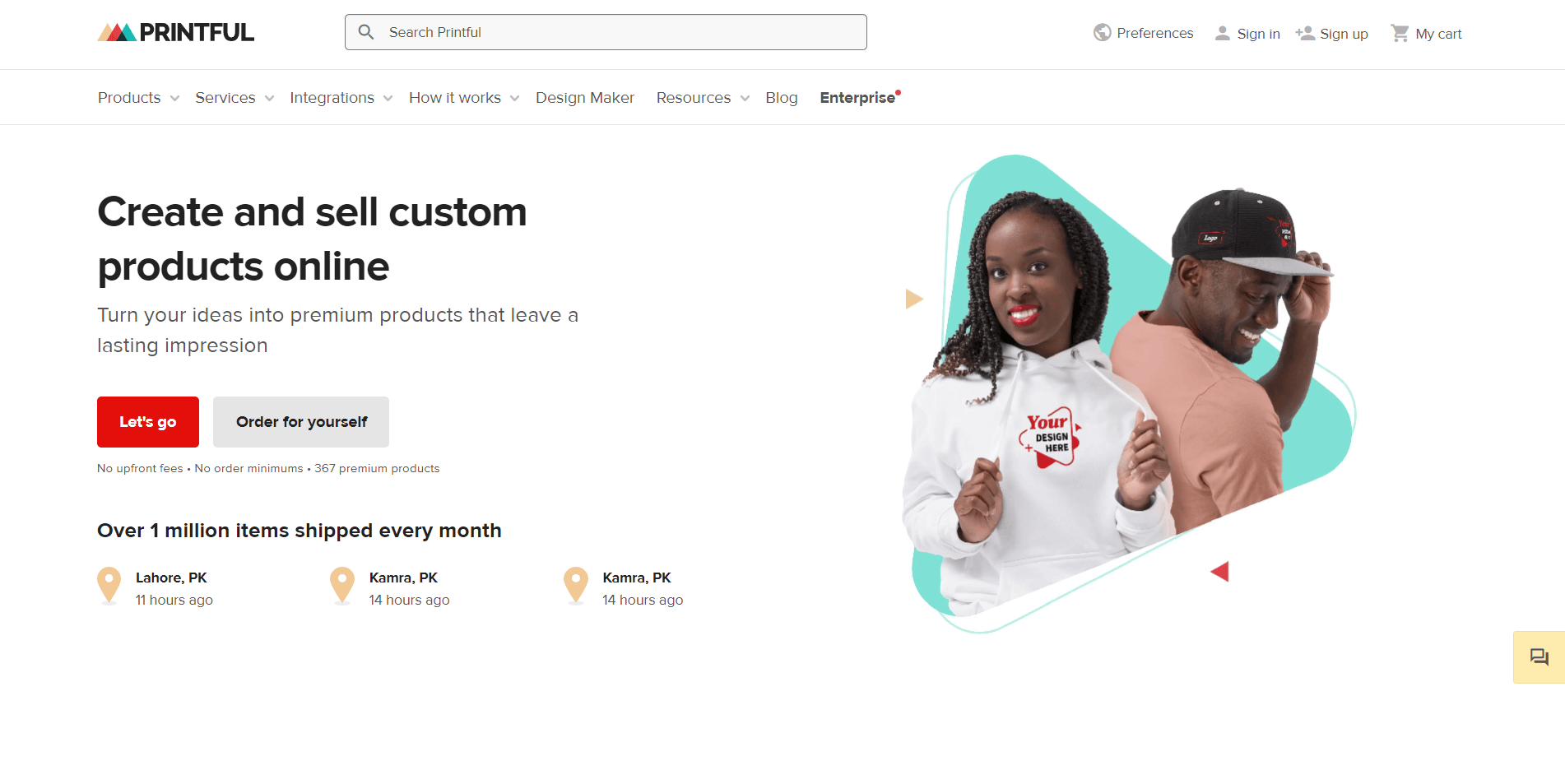 3. Custom Cat
Custom Cat is another large-scale POD dropshipping company that can easily handle both small and bulk orders.
This company would be most suitable for businesses planning to sell a vast variety of printed products.
Custom Cat has more than 550 customizable items and offers numerous printing techniques ranging from sublimation, 3D dye diffusion, and much more.
The only drawback of Custom Cat is that its design tool isn't as great as its competitors like Printful. But make no mistakes, it can still get the job done.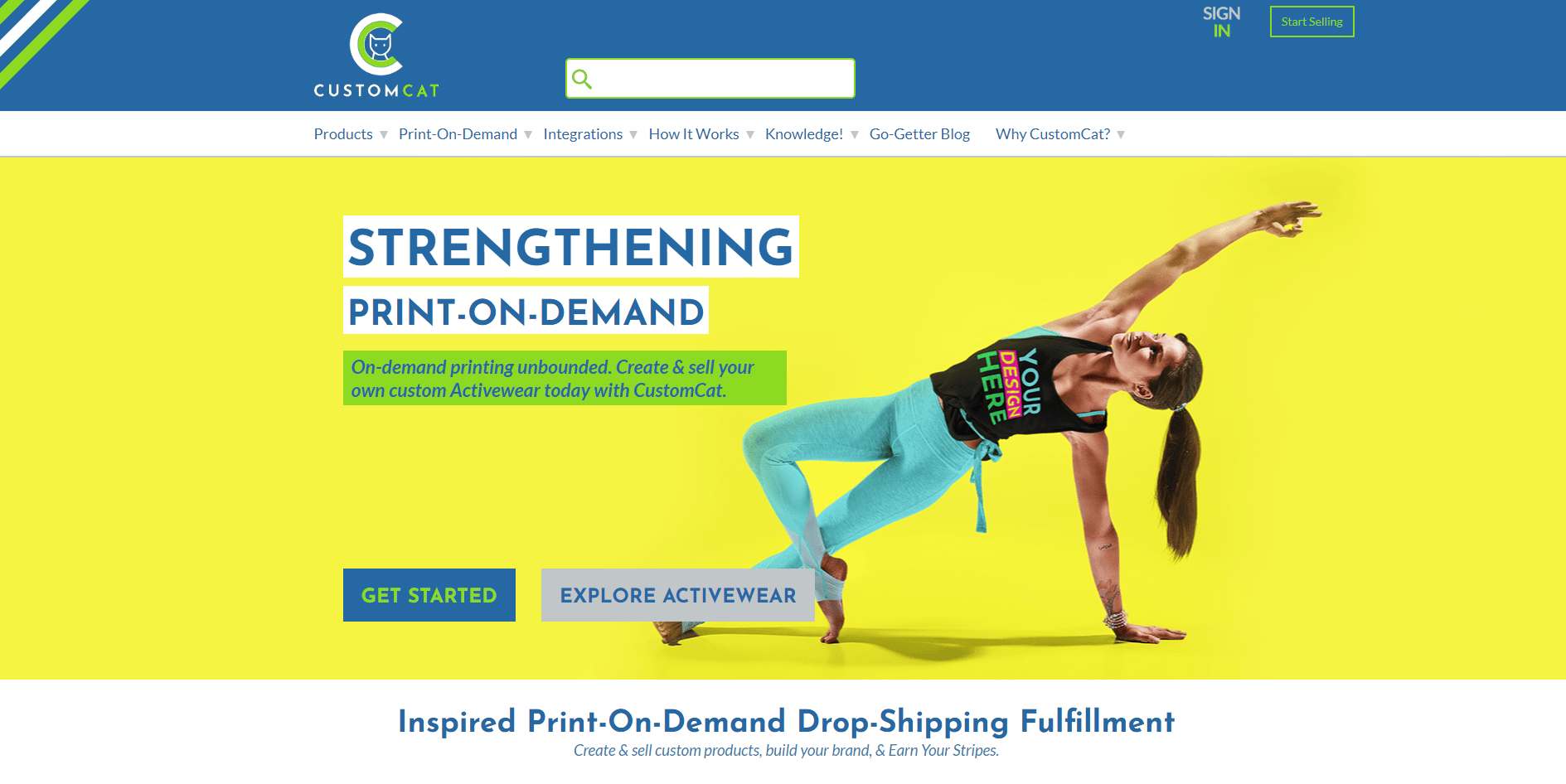 CJDropshipping is a China-based dropshipping company with warehouses strategically spread across the world.
This allows CJDropshipping to cut not only the costs but also the delivery time of their products.
To access their POD services, just head over to their site and click the Print on Demand icon.
You'll be redirected to a page where you can select your desired product and design it according to your preferences.
If you activate the POD button, then your customers can also access the mockup generator from your site.
Overall, the holistic supply chain of CJDropshipping gives it an edge over other POD dropshipping companies on this list.
The only drawback is that their POD design process can take some time to get used to.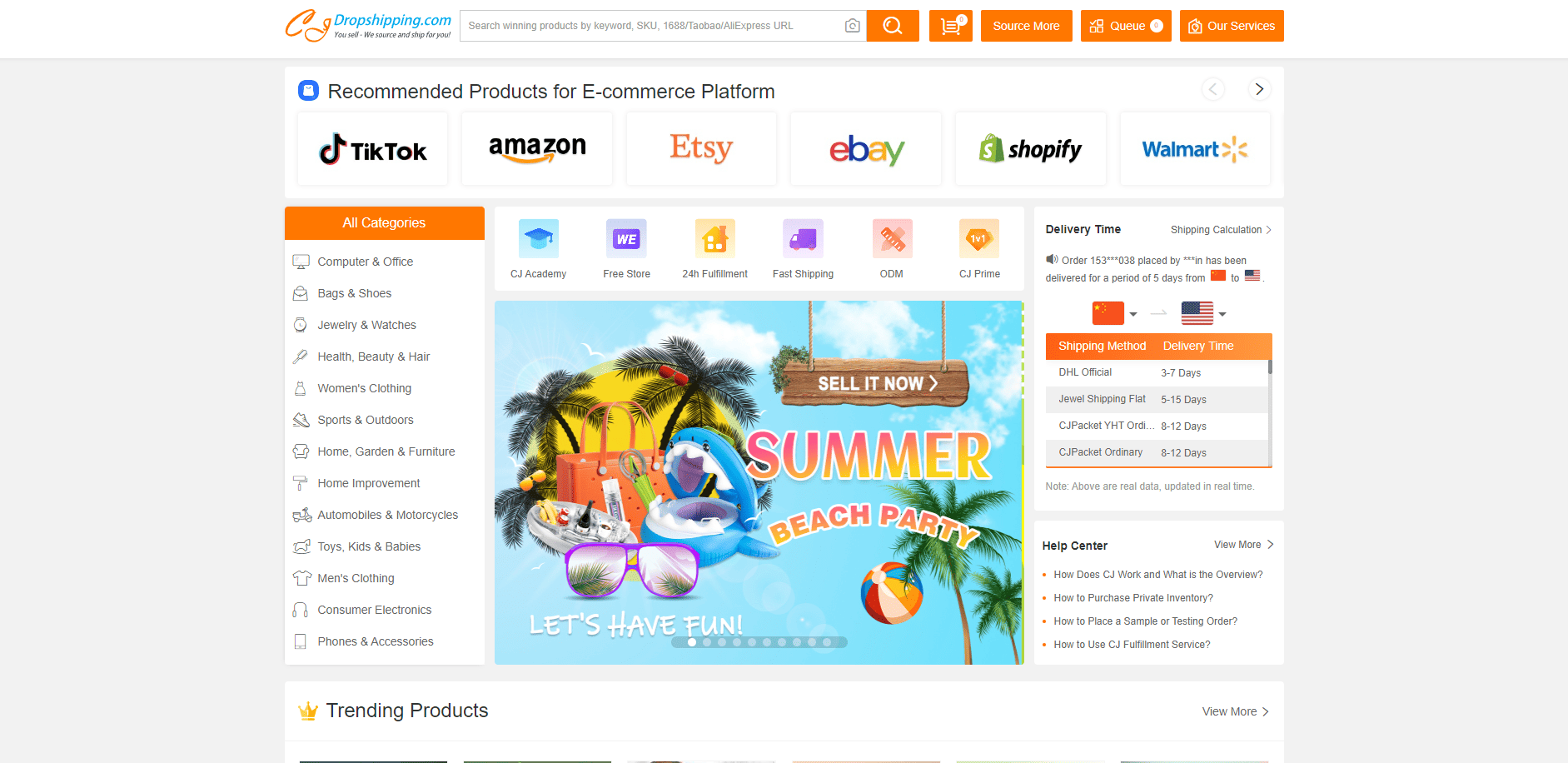 5. SPOD
SPOD is another POD platform specializing in a variety of products including shirts, aprons, tank tops, baseball caps, and much more.
Aside from offering the option to create personalized designs, they also have more than 50,000 premade designs available on their site.
As far as printing techniques go, they offer several options including special flex printing, digital and laser transfers, as well as digital direct printing.
Moreover, SPOD also processes 95% of its orders within 48 hours, so the chances of late shipments are quite low. But keep in mind that they only have warehouses located in Europe and the U.S.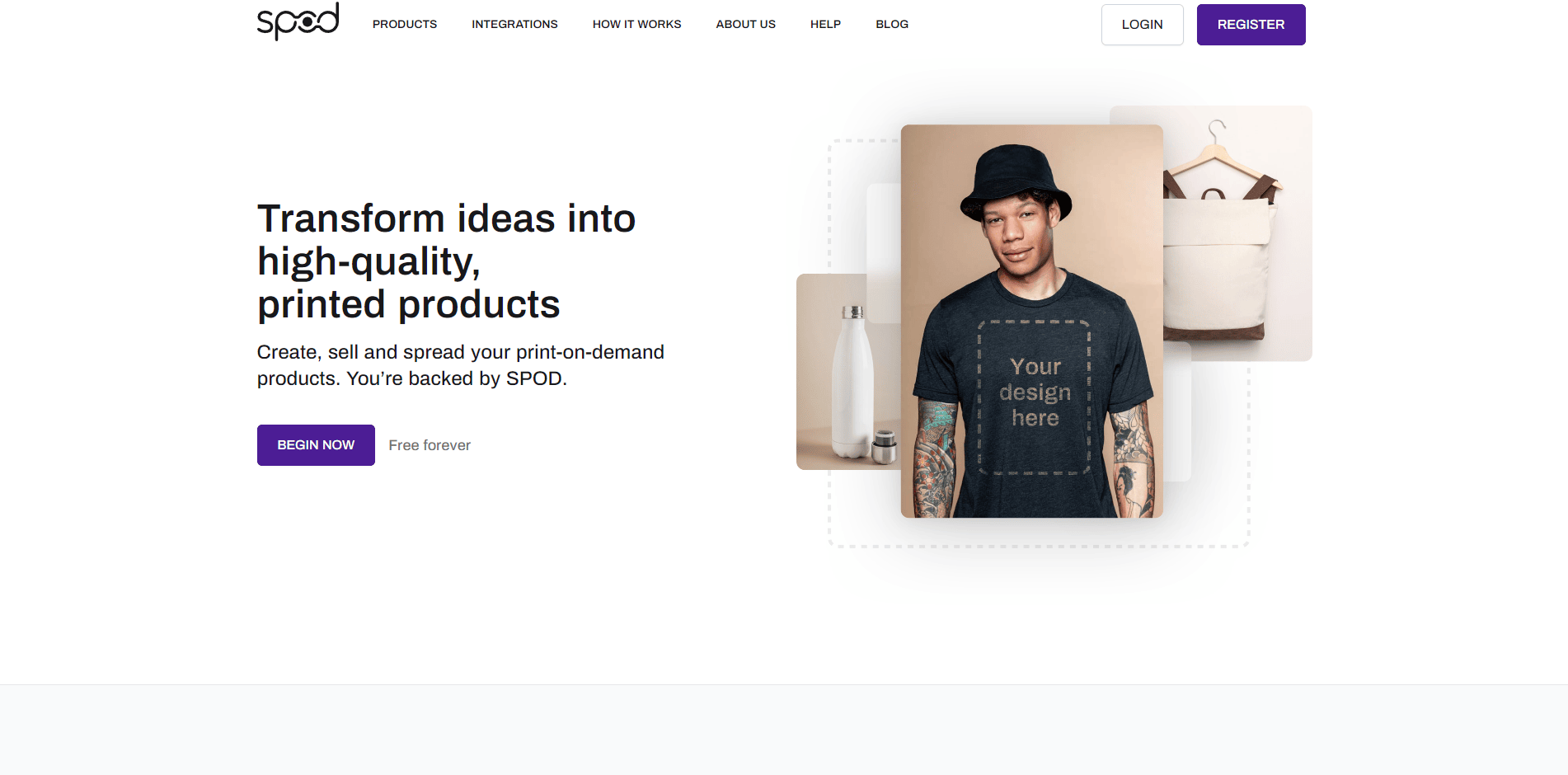 Things to Consider When Choosing a Print on Demand Dropshipping Company
With so many options to choose from, finding the right Print on Demand dropshipping company can be difficult. So here are some key factors you need to keep in mind:
1) Print Quality
Your whole business revolves around selling customized printed products.
So it's a no-brainer that if the print quality isn't top-notch, then at least, it shouldn't be bad either.
You especially have to be careful with washable products.
The last thing your customers want is for the print of their t-shirt to fade away right after a single wash.
Always test the print quality offered by a supplier before you start getting it shipped to your customers.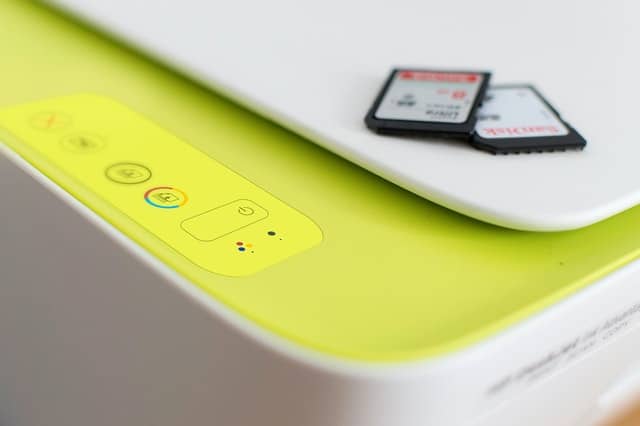 2) Shipping Time
The shipping time plays a key role in any online business.
You have to make sure that you forward the order details on the same day, and your supplier proactively creates the design to avoid shipment delays.
Another thing to keep in mind is that you should preferably choose suppliers who have warehouses near, if not in the country you're operating in to reduce shipping time.
In short, be on the same page with your supplier regarding shipping time to avoid unnecessary delays.
3) Mockup Generator
A mockup generator is a tool that allows customers to see what the final product would look like after their custom design is printed on it.
The majority of the popular POD dropshipping companies have a mockup generator that can at least be integrated with Shopify or WooCommerce stores.
Having a mockup generator on your site is important because it shows the customers a glimpse of their order. This, as a result, reduces the chances of miscommunication.
4) Product Variety
When it comes to choosing products, there's no one-size-fits-all. Just because another business is doing great with a certain product, doesn't mean you would as well and vice-versa.
That's why if you're offering POD dropshipping services, then it's better to choose a supplier that offers a decent variety of customizable products.
This will allow you to experiment and see what works best for your business, and enable you to find the right niche.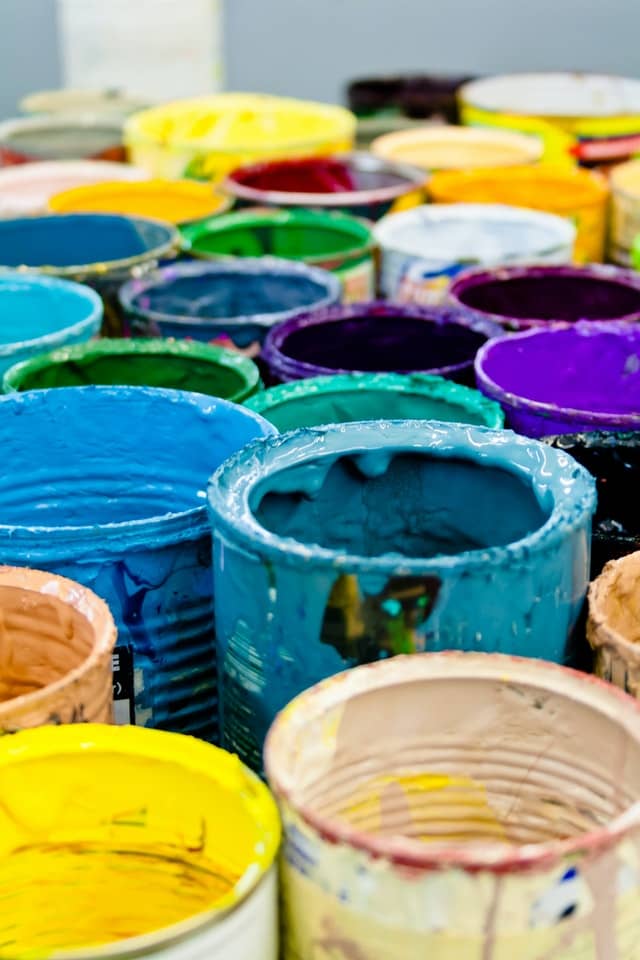 5) Customer Service
Lastly, the most important thing to consider in a POD dropshipping company is good customer service.
You will be fully dependent on your supplier, so you want to work with someone communicative.
Ideally, your POD supplier should provide shipment tracking along with a refund/return policy in case of any potential mishaps.
6) Customization Options
The whole idea behind a POD business is to allow customers to create personalized products. So it would be a huge plus if you can find a supplier that offers a range of customization options.
For example, rather than just playing with the color and design of the product, customers can also change its shape and size.
6 Most Popular POD Dropshipping Products
Unable to decide what to sell for your POD dropshipping business? Here are 6 of the most popular products:
1. T-Shirts
T-shirts are undoubtedly one of the most common POD products, however, they're still just as popular.
They can be used as innerwear during winters and work as a standalone during summers. Basically, if you're selling high-quality tees then you can potentially make a profit all year round.
But note that, the keyword here is "high-quality" because let's face it, no one wants to pay for a printed tee that starts to fade right after the first wash.
That's why if you are dropshipping t-shirts, then make sure to work with a POD supplier who not only offers several color options but also provides top print quality.
2. Face Masks
You probably didn't expect to see face masks on this list, but hey, it shouldn't be surprising, especially with the majority of the population having to wear one every time they go outside.
Printed face masks have actually grown in popularity, especially among people who want to remain fashionable even during the pandemic.
Don't believe us? Just visit a couple of popular clothing brands, and you're sure to find at least a few printed face masks matching the outfits.
That's why it's worth adding face masks to your POD dropshipping store with different color and design variations. But don't make it all about looks – also provide functionalities that they're meant to offer like antimicrobial features.
3. Printed Hoodies
Finding the perfect winter wear can always be challenging, but this is where hoodies come in. Although a seasonal product, hoodies start selling like hot cakes as soon as the cold breeze comes around the corner.
However, the trick to selling more hoodies is to make them even more customizable. What do we mean? Well, rather than just allowing customers to change the color and design, add more types like zipped and pull-over.
Also, experiment with different materials like polyester and cotton, and the option to get an all-over print. Adding all of these customizations can allow you to increase the price of the hoodies.
4. Mugs
Most of us have our personal mugs that we use to pour in some hot tea or coffee. And while we don't recommend dropshipping fragile items, we'll make an exception for printed mugs because they literally sell throughout the year.
Not only are printed mugs popular among individuals but also, companies buy them in bulk quantities for branding and as a gift to their employees.
The key to selling printed mugs is to keep the different drinking preferences of the buyers in mind. So make sure to cover various sizes like small, medium, large and oversized.
If you want to be fancier, then find a POD dropshipping company that also allows customers to choose the material type. Rather than just sticking with the same old cylindrical-shaped mugs, you can add more variety to the shape as well.
Overall, you can offer a ton of customizations while selling mugs. However, just find a reliable supplier who packs them properly so the customers don't receive them broken.
5. Phone Cases
Some people might think that the market for this is already saturated. However, most of the merchants sell generic cases, so believe it or not, there's still room to sell custom printed phone cases.
But of course, you have to be a bit more creative in terms of customizations. Allow your customers to choose from a variety of different materials like leather, rubber, metal, silicone, or plastic.
Similarly, let them decide whether they want the cover to be fully covered with graphics or just simple texts. One way to sell even more phone cases is to throw in complementing items like custom printed pouches and phone straps.
6. Posters
Not everyone has hundreds or thousands of dollars to purchase and mount fancy paintings. People have started to use posters as an inexpensive substitute to liven up their blank walls.
But if you do sell posters, then keep in mind that customers might use them both indoors and outdoors. So don't forget to add water-resistant material in the customization options.
In addition, you also need to make sure that your customers have different sizes to choose from.
We personally like the idea of dropshipping posters because they're lightweight and can easily be shipped worldwide without getting damaged.
FAQs about Print on Demand Dropshipping
Is Print on Demand More Profitable than Dropshipping?
Print on Demand isn't generally more profitable than dropshipping, unless you're making a crazy number of sales each day. That's because POD items are generally sold at a low price point.
On the other hand, dropshipping gives you more flexibility in terms of product choice and you can sell high-ticket products to make more profit on each sale.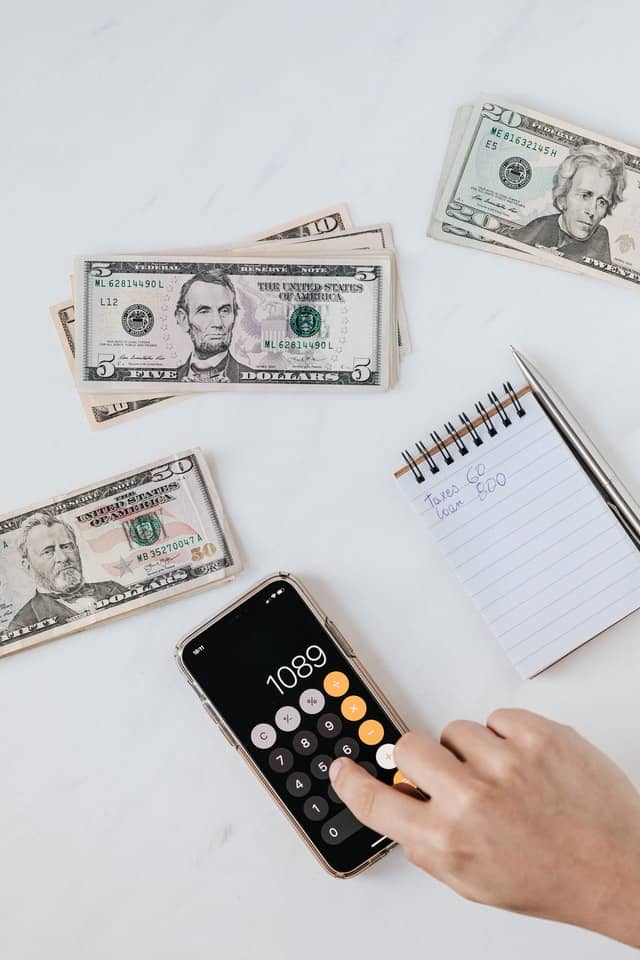 How Much Does an Average Person Make with Print on Demand?
The amount of profit you can make from a Print on Demand business normally depends on your marketing strategy, target audience, and the type of product you're trying to sell.
But on average, you can make $600 per month, given that you're selling an average of 4 printed t-shirts per day with a $5 profit margin on each sale.
What Print on Demand Companies Pay the Most?
Yoycol and Printify generally sell the cheapest products so these are the companies that pay the most – or in other words, enable you to make more profit on each sale.
Final Thoughts
Print on Demand Dropshipping is a beginner-friendly and low-investment business model.
It's perfect for entrepreneurs who want to sell customized products without putting effort into the design process.
The biggest drawback of POD dropshipping, however, is that you can only sell a limited number of items.
If you want to choose from a more diversified range of products then normal dropshipping would be the better choice.
Not only that, but it's also more profitable, especially if you start a private label brand.
Fortunately, NicheDropshipping can help you with all of that and more.
So feel free to contact us to learn how you can benefit from our services!