Print-on-demand services offer custom product designs that appeal to customers because they are unique. They are a great way to attract shoppers with specific tastes or those that enjoy a personal touch in the items that they buy.
However, if you are to excel at dropshipping print-on-demand merchandise, it is important that you find a top-notch print-on-demand service provider. Preferably, their designs should be eye-catching and their services should be reliable and efficient.
To help you get started on the right foot, we have compared various options and put together a shortlist of the best print on demand sites. We also delve further and answer some common questions about the print on demand business model.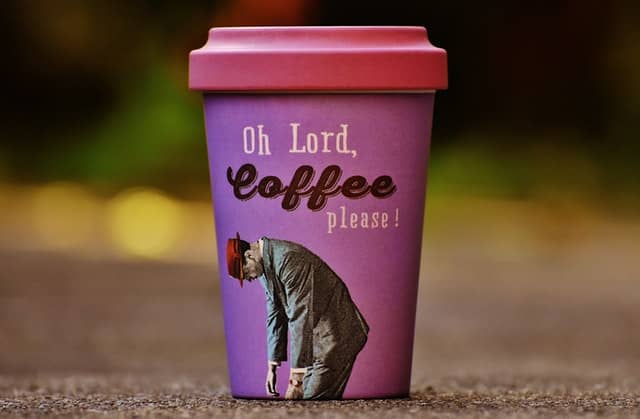 Let's get into it, shall we?
What Is Print-on-Demand?
Print-on-demand (POD) is a fulfillment service where a company offers to print various text, images, or graphics on different products. The item could be a cup, a bag, a hat, or a phone case, among other printable items.
Some companies offer a range of designs to choose from or a design generator where you can create or upload new designs that your customers may prefer.
It is termed as an 'on-demand' business model because items are only imprinted with the chosen design when an order has been confirmed. It works perfectly in dropshipping as you do not need to hold any inventory; the supplier can print and fulfill orders on your behalf.
Now, let's have a look at some of the best print-on-demand companies in the market.
11 Best Print on Demand Sites
Printify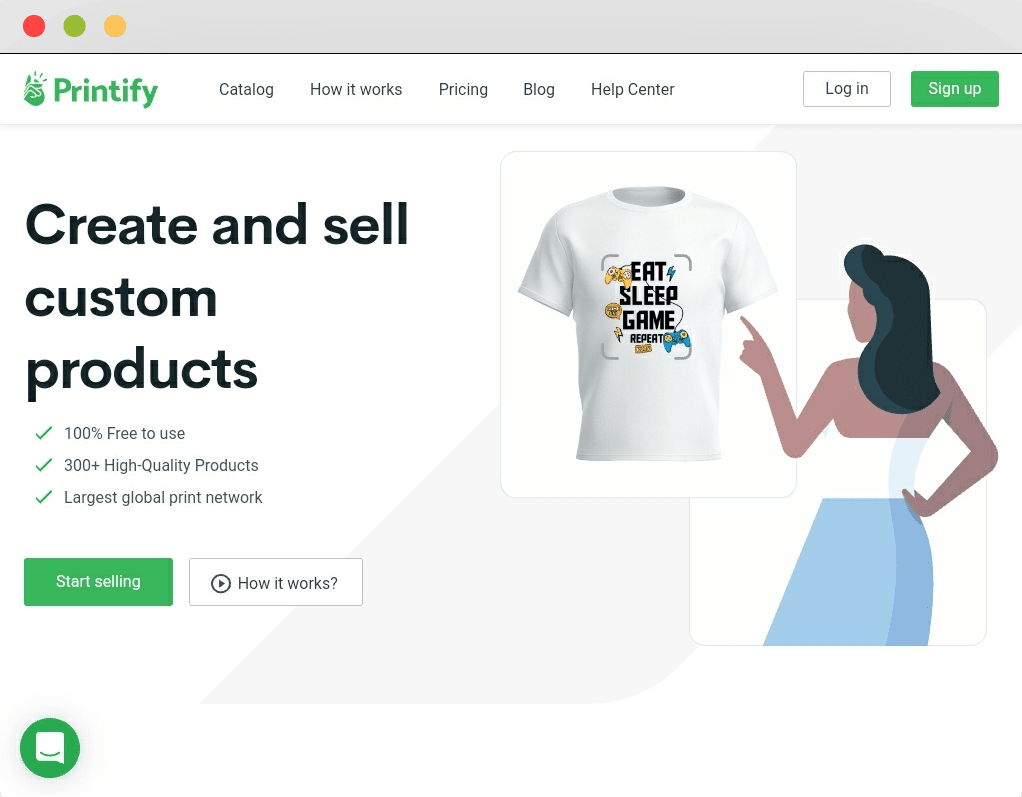 Printify partners with design vendors from all over the world. They post their designs on the Printify site and you can select any of them and order for them to be printed on a product.
This approach makes it easy to find POD designs that are relatable to consumers in a specific market. The broad variety of designs also allows you to cater to a larger variety of customers with different tastes.
In terms of service delivery, Printify has its ups and downs. For example, while the wide selection of vendors is a plus, it also means that the quality of orders from Printify is not consistent; it changes from vendor to vendor.
On the flip side, Printify offers great profit margins as its products are not expensive. This platform also offers multiple printing options including embroidery, cut and sew, direct to garment printing, sublimation, and more.
Price:
The free plan is quite generous and could serve you just fine. Still, if you would like to access premium features, they will set you back about $29/month.
Pros:
It offers a wide array of designs
Low pricing allows you to sell at a lucrative profit margin
Your customers can have a broad selection of items printed. They include sneakers, blankets, t-shirts, fridge magnets, and hundreds more.
The Printify platform provides a mock-up generator which makes it easy to envision and modify designs on a product
Printify is optimized to integrate with multiple e-commerce platforms including Shopify, Etsy, and more.
Cons:
Printify products are not of standardized quality
There are additional setup procedures if you would like to work with multiple vendors on the platform
The time it takes to process and ship an order is dependent on the location of the vendor you choose to partner with.
Printful
Printful provides just about every print-on-demand service an entrepreneur could hope for. It is easy to use and allows you to customize hats, phone cases, different styles of t-shirts, leggings, joggers, bean bag seats, backpacks, and more than 200 other items.
Printful printing options vary from sublimation, cut and sew, embroidery, and other methods depending on the design of the print and the product that is being customized.
You can easily modify designs on the mock-up generator and even order samples at a 20% discount.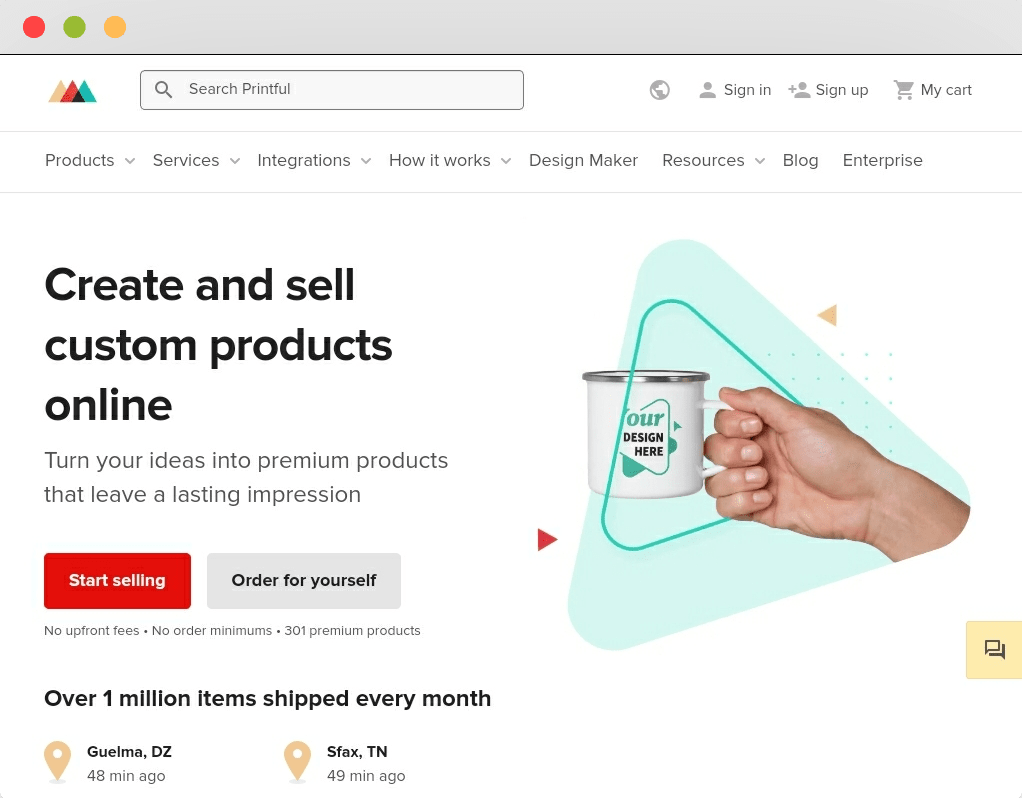 On service delivery, Printful processes orders within 2 to 7 days. This duration is often shorter but it can sometimes be affected by the size of the order or the destination of fulfillment. The company ships worldwide except for a few countries with legal red tape.
Printful additionally offers complimentary dropshipping services such as blind dropshipping, branded packaging options, and warehousing.
Price:
Access to Printful is free unless you would prefer the more advanced features of the Premium plan.
Pros:
It processes orders fast
Worldwide fulfillment makes it easy to scale your business to other regions.
The extra services provided by Printful could make it easier to run a POD dropshipping venture
Printful integrates well with most e-commerce platforms and offers dropshipping automation options like automatic order sharing.
You may enjoy discounts of up to 30% on bulk orders and other monthly discounts on shipping and other services
Cons:
Some products on Printful can only ship to limited destinations
Custom Cat
Custom Cat is a large-scale POD supplier that can handle both small and bulk orders with ease. It would thus be worth considering if you:
Are looking for a POD company that customize a very wide variety of items (about 550 different items)
Plan to scale your business enough to handle bulk orders
Custom Cat offers numerous printing options ranging from embroidery, 3D dye diffusion, and sublimation among others. Its design tool is not as advanced as that of Printful, for example, but it still gets the job done.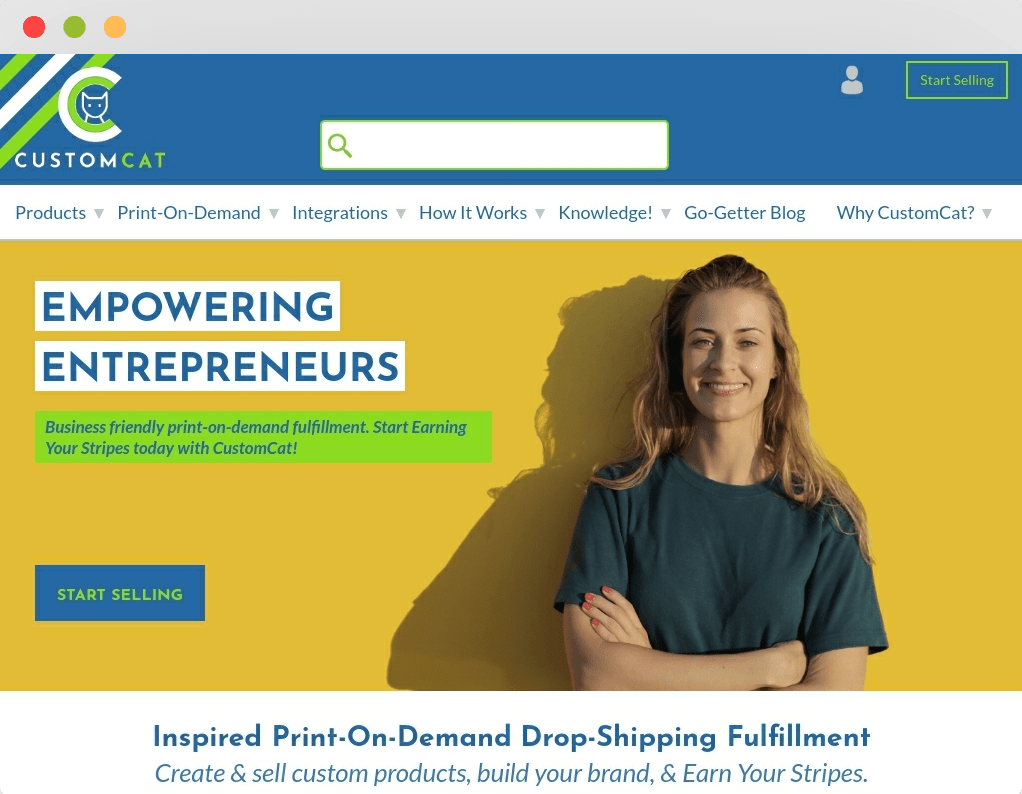 This POD company currently ships worldwide except for a few nations rocked by conflict. Shipping times vary based on the destination but, on average, packages to the USA arrive within a week while international destinations can take anywhere between 7 to 14 days.
The Custom Cat app integrates with Shopify, WooCommerce, Etsy, and BigCommerce.
Price:
If you run a Shopify store, it will cost you $30 to enjoy the full range of Custom Cat services and fairer product prices.
Pros:
It offers a broad selection of products
Worldwide fulfillment allows you to access multiple markets
It accommodates product returns in case your customer receives a low-quality product or one in bad condition
Most packages can be traced until they arrive at your customer's door or at least until they are stateside with the local courier
Cons:
Customer service can be a bit sluggish
The design tools could be better
The $30 fee for Shopify users can be dissuasive especially for beginners on a tight budget
SPOD
SPOD is a print-on-demand platform with a special focus on dropshipping. It offers top brands of products such as classic and premium organic t-shirts, mugs, baseball caps, women's tank tops, adjustable aprons, and more.
These products can be customized using personal designs that you upload onto the SPOD designer. Alternatively, you could use the over 50,000 free designs that are available on the site.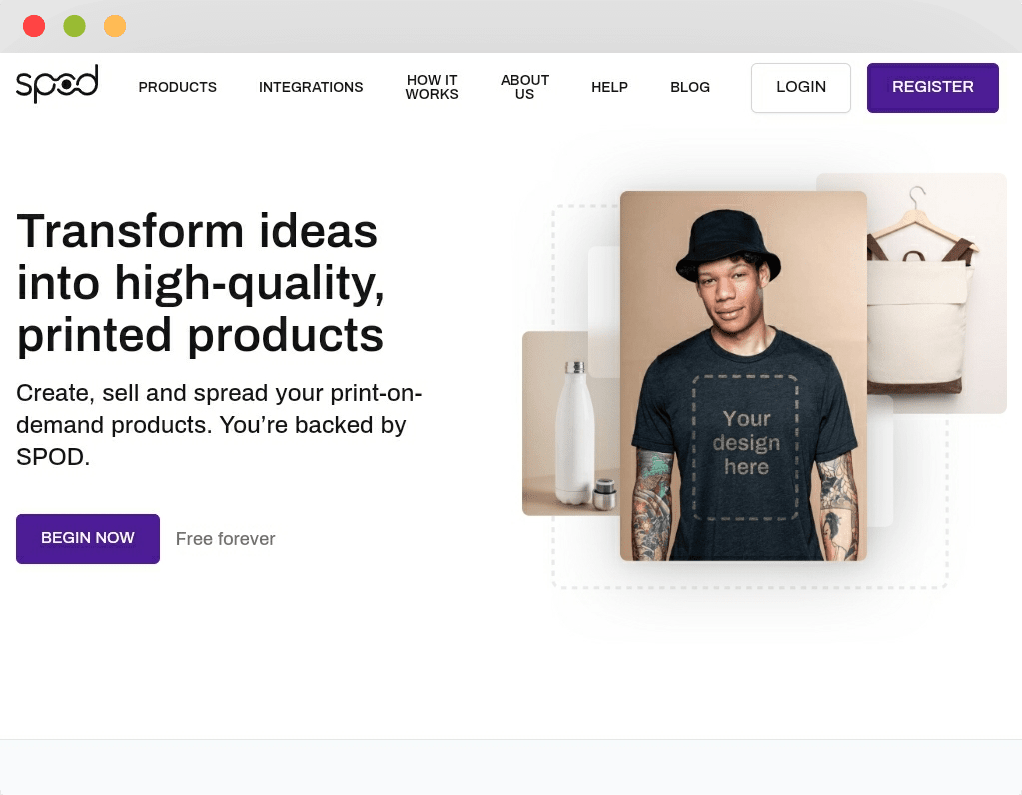 SPOD services stand out on 3 fronts:
Advanced printing options– SPOD offers digital and laser transfers, special flex printing, thermal sublimation, and digital direct printing that can execute complex designs in great quality.
Speedy order processing – going by its own data, SPOD processes about 95% of its orders within 48 hours of receiving your order.
A unique shipping costs approach- SPOD shipping prices are based on the total value of the order and not the type of item that was ordered or its price.
SPOD integrates with Magento, WooCommerce, and Shopify. It also has an order management tool for platforms like Etsy, Amazon, and eBay.
Price:
There are no subscription fees.
Pros:
SPOD provides shipping calculators that make it easy to calculate shipping costs and parcel ETAs
The company has warehouses in the USA and Europe which shortens delivery times and enables worldwide fulfillment
Value-based shipping costs could help encourage your customers to buy more thereby boosting your sales
SPOD design customization tools are outstanding and user-friendly
Cons:
The variety of products on SPOD is rather limited compared to those on other print-on-demand websites on this list
Teelaunch
Teelaunch could easily be mistaken for a company that only deals in t-shirts. However, its print-on-demand product catalog is quite diverse and comprises trendy items that you may not find on most POD sites. They include but are not limited to:
Bluetooth speakers
Color-changing mugs
Pet accessories and utensils
Phone chargers
Journals
T-shirts
Teelaunch has invested in printing options such as laser etching, direct to garment printing, as well as cut and sew to cater to the unique printing requirements of these different products.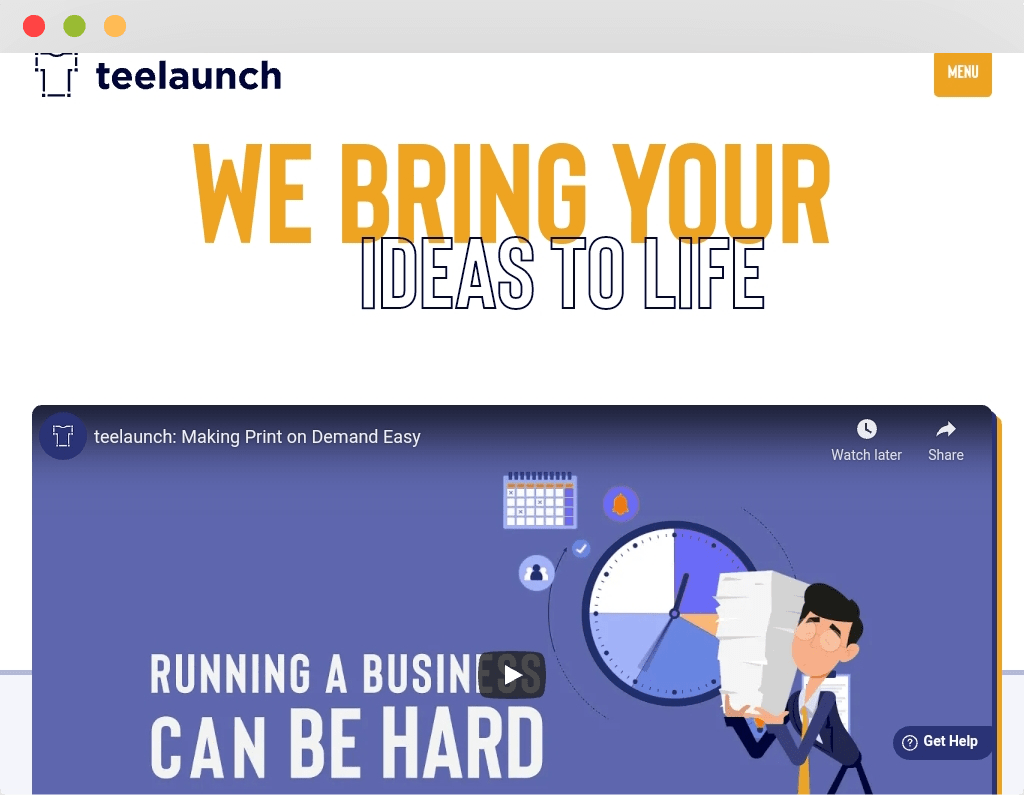 Further, it has a top-tier design customization tool and a mock-up generator. These two resources allow you to upload pictures or other designs you would like to be printed on an item and see how they would look on it.
On shipping and fulfillment, Teelaunch has partnered with multiple factories in the USA, Spain, the UK, and Australia. Orders are processed and shipped within 3 to 6 business days from whichever factory is closest to your customers.
Price:
Access to TeeLaunch is free. You only pay for the products and services offered.
Pros:
Teelaunch offers a unique range of products
The Teelaunch app integrates with Etsy and Shopify
Partnerships with multiple factories shorten delivery times
Dropshipping is fully supported on the Teelaunch platform
Cons:
While its product offering is unique, it only consists of slightly over 100 products
Apliiq Print on Demand
Do you run or plan to start a clothing dropshipping store? Then Apliiq would be a great print-on-demand supplier to consider. The company specializes in customizing apparel such as:
Hoodies
Pants
Hats
Premium t-shirts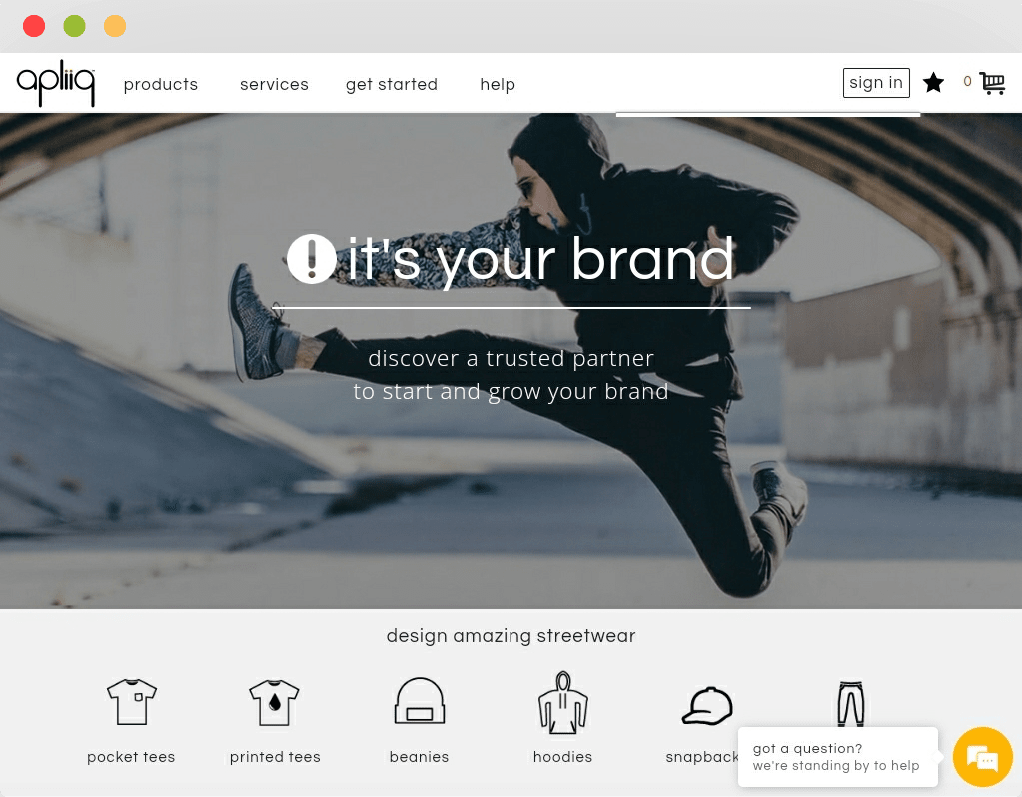 Notably, Apliiq provides private labeling services. If you subscribe to this option, manufacturers' labels would be removed from the apparel items that your customers order and replaced with labels that have your store's logo.
The company handles all the legal issues that arise from switching the labels. Print-on-demand designs are then executed using direct-to-garment printing, embroidery among other methods.
Apliiq is also quite accommodating when it comes to the scale of your dropshipping business. It has no MOQ and, therefore, processes single orders as well as bulk orders. The only difference is bulk or bundle orders enjoy better discounts.
Orders are typically processed and shipped within a week. Apliiq ships domestically in the USA and internationally to Canada, the UK, Australia, and many other countries.
Price:
There are no subscription fees.
Pros:
Apliiq is a one-stop-shop for apparel POD services
The private labeling services could provide you with a chance to showcase your brand and even gain consumer loyalty
You can seek out Apliiq's services no matter the scale of your business because it has no MOQ restrictions
The Apliiq app integrates with Shopify and offers stellar dropshipping automation. Other e-commerce platforms can still share orders manually.
Cons:
You will need to pay extra fees to access the premium services that could help boost your brand and attract more customers
Lulu xPress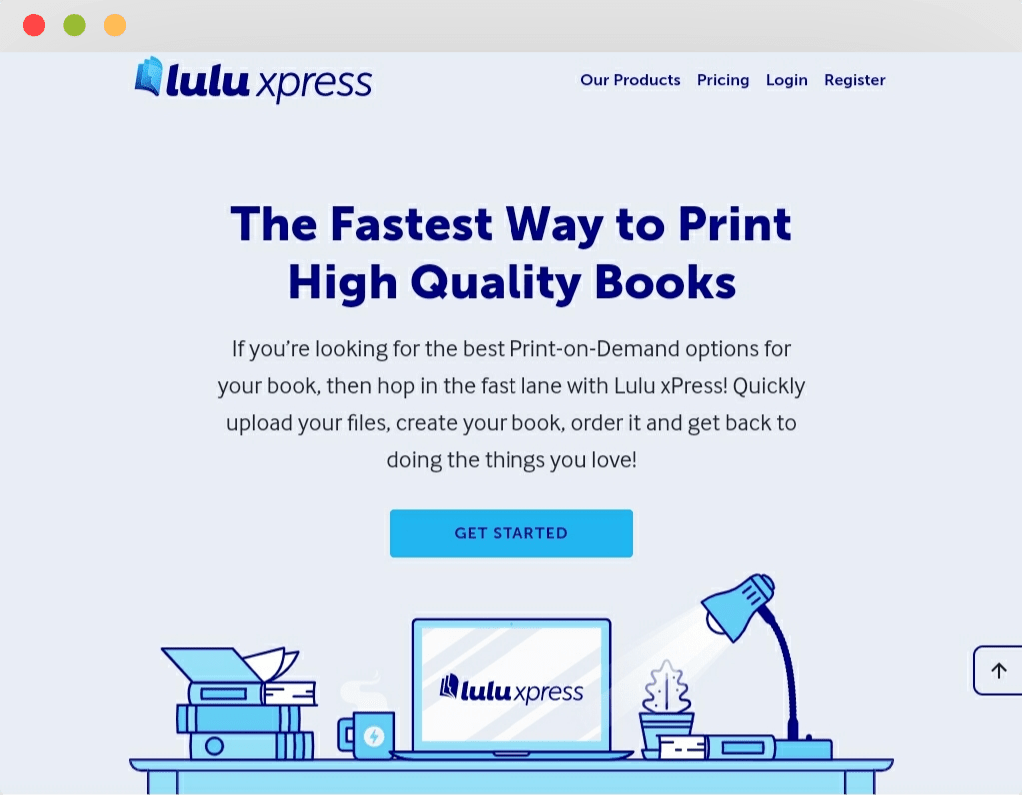 Lulu xPress is a one-in-a-few print-on-demand company that specializes in books and other printable items such as calendars. This is a rare concept so let's take a moment to discuss how it works.
Take, for example, that you have written an ebook you would like to print and sell as hard copies. Lulu xPress allows you to perfect the design of the hard copy book and then submit it as a print-on-demand order.
Not much of a writer? No problem. You can design journals, day planners, or even calendars and dropship them via Lulu xPress. Once you submit the original design, they will simply replicate it whenever you share an order with them.
Lulu xPress prints custom books within 3 to 5 business days and ships to over 150 countries across the world. Book price and shipping costs calculators are provided to help you anticipate the cost of each design and subsequently, your margins.
Prices:
Access is free.
Pros:
It is a unique concept that could help you cut costs and boost your margins as opposed to working with traditional publishers
Lulu xPress's vast reach could make it possible to sell your book formats to a much wider market
Cons:
While most POD sites only charge for the product, customization, and shipping, Lulu xPress often charges other miscellaneous costs.
JetPrint
JetPrint is a POD manufacturer that offers a selection of over 200 custom products. They include watches, shoes, shower curtains, tapestry, hoodies, and bags.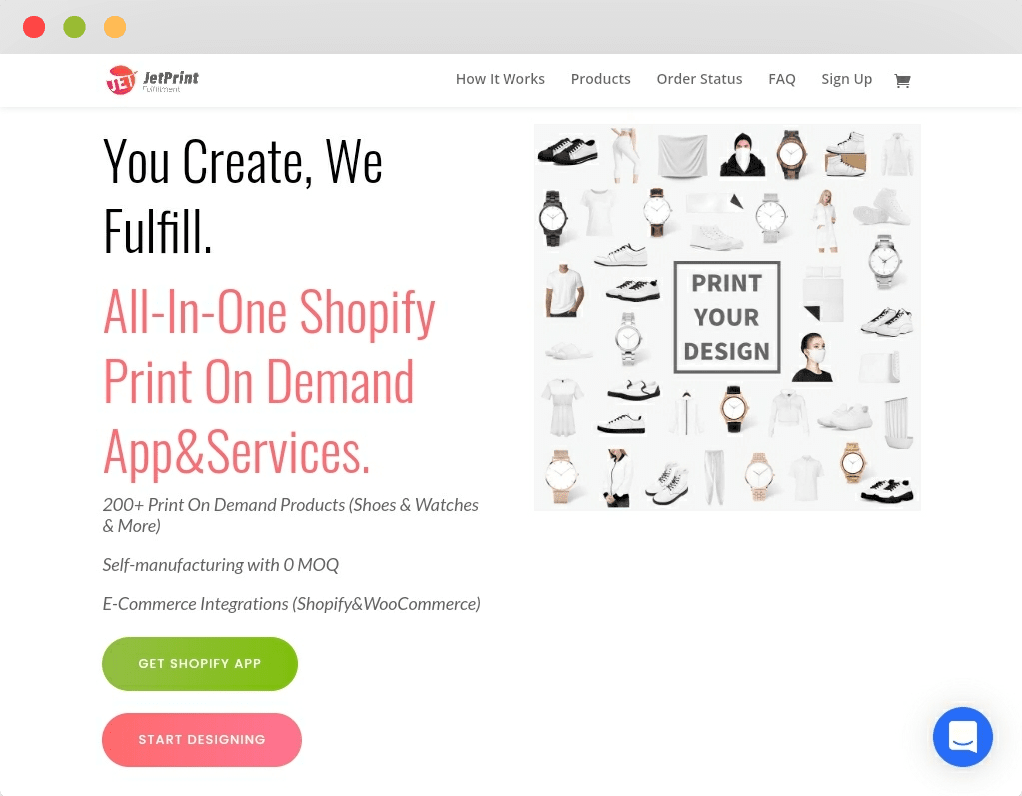 It provides a very user-friendly customization process that takes only 5 steps.
Upload your desired design
Select the product you would like to customize
Apply your design and position it to your liking
Use the mock-up generator to see what the final design would look like. Edit it if necessary.
Click on 'publish' to complete the process
If you would like to assess the quality of JetPrint products, you can order samples at a 10% discount.
Once you are ready to proceed, simply list your selected custom products in your store and share orders with JetPrint. The JetPrint app currently only integrates with Shopify and WooCommerce.
Price:
There are no access fees.
Pros:
JetPrint offers worldwide fulfillment with standard and express shipping options. Some items also enjoy free shipping.
The JetPrint mock-up generator automatically produces image suggestions similar to your designs that can be used for advertising.
The JetPrint product catalog is quite big.
Cons:
The JetPrint pricing model can be a bit difficult to understand especially if you are new to POD dropshipping.
T-Pop
T-Pop is a worthy POD supplier to work with if you are conscious about building an ethical brand. This France-based company adheres to eco-responsible practices and ethical business policies such as fair wages and carbon-neutral distribution services.
It specializes in customizing clothing items like hoodies and tank tops, water bottles, mugs, babywear, cushion covers, and more.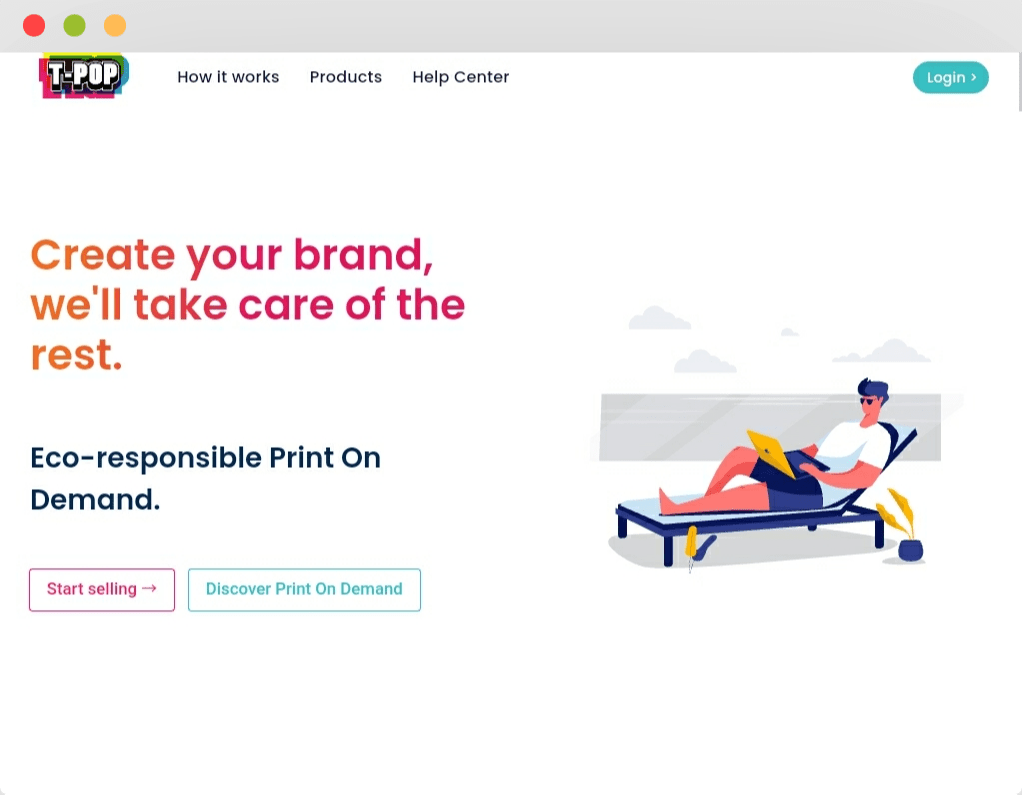 When it comes to branding, T-Pop lets your brand name shine. Your dropshipping store's name or logo will be the only one on the packaging and the packing slip. More importantly, this service is free. You could also add:
A thank you note in different packages
A marketing flyer
Slips translated in different languages depending on the country you are dropshipping to
Your social media handles on packing slips or the packaging
T-Pop ships worldwide and provides tracking numbers via an email notification to your client. Orders are processed within 2 to 4 business days while delivery can take between 2 to 10 days after processing; it all depends on the location.
T-Pop integrates with Shopify, Etsy, and Woocommerce.
Price:
There are no access fees.
Pros:
You can sell T-Pop POD merchandise even if you do not have an online shop.
Ethical business practices are not only laudable but they are also likely to win you lots of customers.
T-Pop is one of the top print-on-demand sites in Europe and would be a great entryway into the European market
Cons:
Tracking numbers are not available for all countries that T-Pop ships to.
Gelato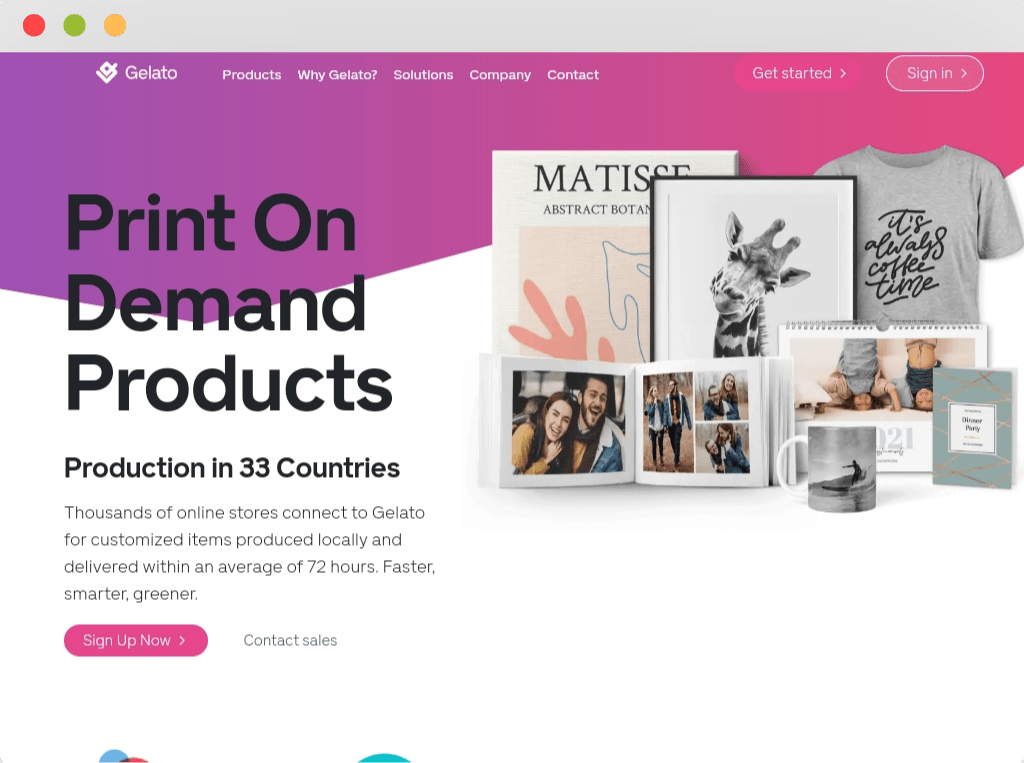 Gelato is a print-on-demand company that is primarily based online but has a presence in 33 countries. It offers a variety of customizable products including photo books, calendars, mugs, wall art, and so much more.
It operates on a model of local production where it partners with local printing partners. Anytime you customize a product on Gelato, the printing partner that is closest to your client is tasked with fulfilling the order.
The goal behind this approach is to shorten delivery times to as little as 72 hours, cut back on delivery costs, and also save the environment by reducing carbon emissions.
Currently, Gelato ships to over 100 global locations. Its app integrates with Wix, Etsy, Shopify, WooCommerce, and Squarespace.
Pricing:
You will only be billed for the orders you make.
Pros:
Short delivery times
Lower shipping costs due to the localized Gelato printing partner network
Your business would have access to the global market
It integrates with multiple e-commerce platforms
Cons:
While the use of multiple printing partners is genius, it can result in inconsistent product quality.
CJDropshipping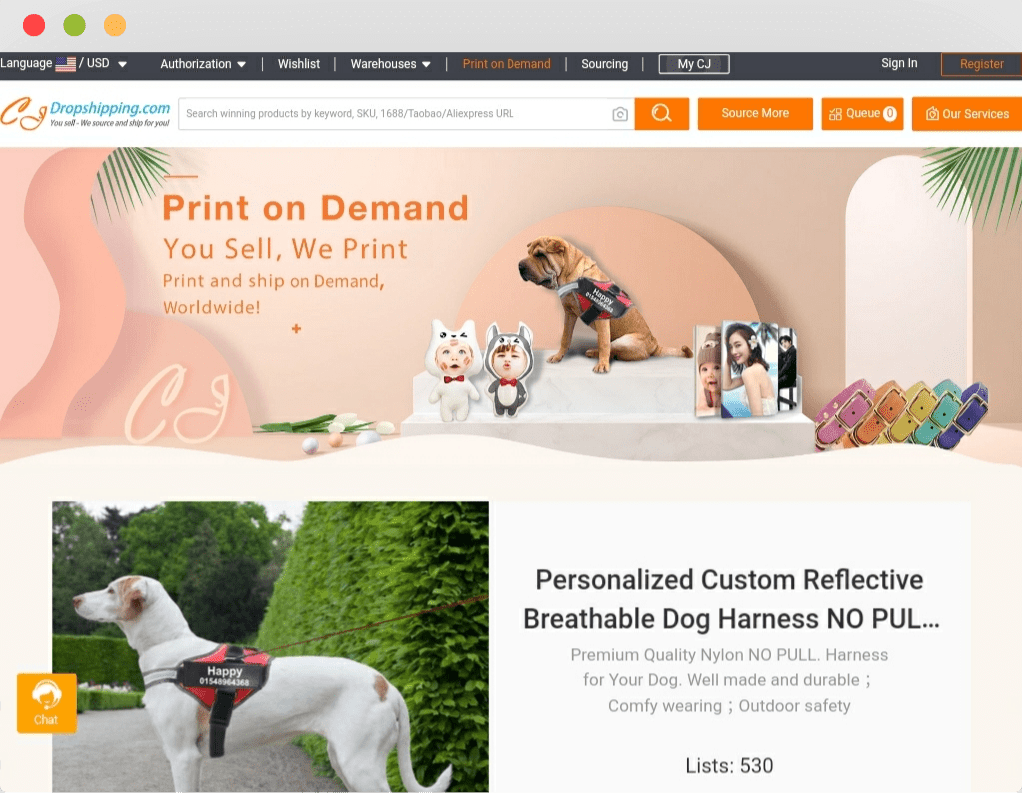 CJDropshipping is a dropshipping company that offers a full range of dropshipping services. They range from product sourcing, warehousing, order fulfillment, and print-on-demand services.
As a dropshipping merchant, you can easily access the POD services by clicking on the print-on-demand icon on the CJDropshipping website or app. It will redirect you to the print-on-demand marketplace and you can proceed as below:
Select the product you would like to customize
Click on 'start design'
Design the picture as you like and save it to see the final mock-up
Edit the product information to match the details you would like displayed in your store or to state how you would like CJDropshipping to execute the order
Save the design
Once these steps are complete, you can access your designs from your account under the print-on-demand tab. You can also import it to your dropshipping store.
If you activate the POD button on the authorization page, your customers would also be able to customize the design when they click on it in your store.
CJDropshipping ships worldwide and has multiple warehouses on every continent. This does not only cut delivery times and costs but is also unprecedented by any other POD supplier on this list.
Price:
There are no access or subscription fees.
Pros:
CJDropshipping offers a vast range of POD products
The global CJDropshipping network and its supply capabilities make it easy to scale your dropshipping business
Partnering with CJDropshipping grants you full access to its other dropshipping services; it is a one-stop solution
The products and POD services on CJDropshipping are affordable and would thus allow you to earn healthy profit margins
Cons:
The POD design process on CJDropshipping is a bit unique and takes some getting used to
Frequently Asked Questions About Print-on-Demand Sites and Dropshipping
Is Print-on-Demand Still Worth It in 2022?
Yes, it is.
POD services enable people to make common everyday items unique and more in sync with their personal style or identity. For this reason, print-on-demand products are and are likely to remain very popular.
How Much Money Can You Make on Print-on-Demand?
Unfortunately, there is no definitive figure that can be presented in response to this question. How much money you make depends on multiple factors such as what you are selling, your designs, the quality of the products, and lots more.
However, perhaps we can flip the question and look at what you can do to ensure you close enough sales. Aim for:
Quality products– quality products handle or printing processes better and end up looking great. In contrast, even the best POD services can not conceal a poor fabric t-shirt or a lop-sided hat.
Trendy and relatable designs- customers are more likely to invest In products with messages they enjoy or relate to. Try and use appealing fonts and colors too.
Functionality– a catchphrase on a pillow is a great idea but the consumer would appreciate it even more if the pillow is comfortable. Don't just focus on aesthetics, functionality is equally essential.
What Are the Best Sites to Advertise Print-on-Demand Products?
Social media platforms like Facebook and Instagram could be a great avenue for advertising POD products.
For starters, they are mainly visual platforms and users thus get a chance to see your designs in all their glory. Also:
It is much easier to reach a specific target audience on social media based on demographics
Catchy hashtags could help draw attention to your products
Users on social media platforms are highly likely to share or amplify engagements on funny or impressive POD designs
What Is the Best Site For Print-on-Demand?
The best site for POD is one that:
Offers an outstanding quality of prints
Carries a diverse range of products that is relevant to your niche
Offers fair prices that enable you to earn a fair mark-up
Provides efficient order processing and fulfillment services
Ships widely enough to grant you access to all the markets you would like to venture into
Of course, it is also crucial that you consider what they can offer you in terms of dropshipping services. A supplier that can provide all-inclusive dropshipping services, for example, is convenient and likely to save you money.
Warehouses in multiple locations are also a major plus because they simplify order fulfillment even during high-traffic times like the holiday season or the Chinese New Year.
To Sum It Up
Print-on-demand is a promising dropshipping niche that is flexible and can be lucrative if executed properly. The first step towards such great execution is in choosing the right print-on-demand site.
Now that you all have all the tips, take your time and find the right platform for your needs.
If the options feel overwhelming, reach out to us at NicheDropshipping. We have all the right networks to help you whether you are just venturing into POD or are simply looking to scale up.