The dropshipping business model entails reselling products sourced from a wholesale supplier at a markup. Like other retail businesses, it bridges a gap in the market by making various commodities more accessible to consumers.
That said, if your customers began receiving their orders with your suppliers' details, they may opt to buy directly from them. So, how do you protect your business niche? Simple. By taking up blind dropshipping.
Have you been losing customers lately? Or would you perhaps simply like to safeguard the interests of your dropshipping business? Then read on as we define blind dropshipping and how it works as well its pros and cons.
Let's dive in.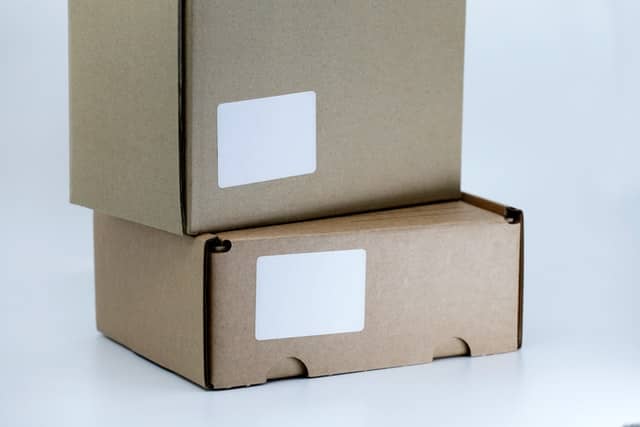 What Is Blind Dropshipping?
Blind dropshipping is a provision where your dropshipping supplier prepares and packs orders but does not include any of their details, branding, or marketing material. Instead, they may indicate your store's details on the shipping slip.
The goal here is to limit contact between your customers and your dropshipping suppliers. This is because:
While your business helps keep products more accessible to customers, they may still feel ripped off if they knew that they could buy the same items at a lower price directly from your supplier.
Some online shoppers do not believe that dropshipping is legal. Consequently, while they may not mind buying from your store at a markup, they may no longer buy from you if they notice that a shipment did not come from your store.
How Does Blind Dropshipping Work?
Blind dropshipping should, ideally, begin with you entering an agreement with your dropshipping supplier. In it, they should commit to fulfilling your dropshipping orders without including any of their details.
The blind dropshipping process would then unfold as follows:
A customer buys a product from your online dropshipping store
You receive their order and share it with your dropshipping supplier
The dropshipping supplier packs the ordered product and attaches a blind packing slip
The order is shipped to the customer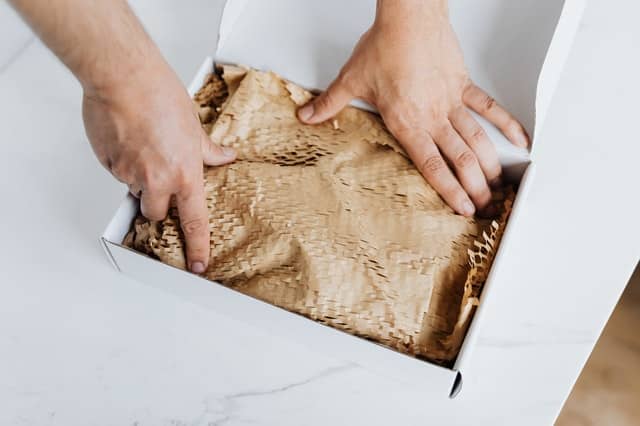 A blind packing slip is the same as a standard packing slip. The only difference is, it does not contain the supplier's logo or business name. It includes the following details:
The address of your dropshipping store or the supplier's warehouse(without mentioning the supplier)
The customer's address
The goods included in the shipment
The cost of the products as stated in your online store
Some dropshipping suppliers may allow you to use your own branded shipping labels. They may ask you to have your brand labels made and shipped to them. Some may also accept soft copy templates that they will print on demand for your orders.
How Do I Initiate a Blind Dropshipping Arrangement With Dropshipping Suppliers?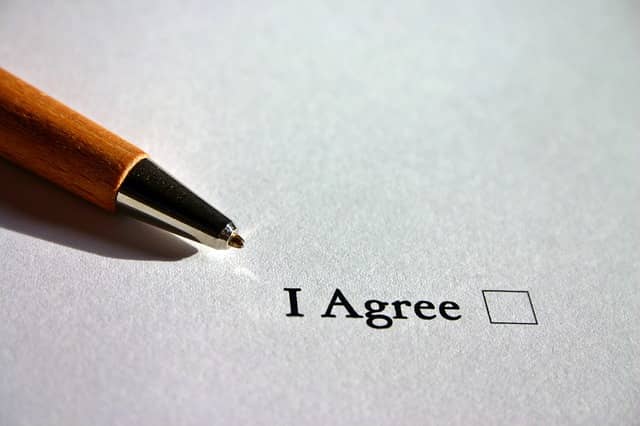 If you specifically prefer blind dropshipping, it is best to disclose this to your supplier in the beginning. Upfront disclosure enables your supplier to:
Inform you whether it is a service they are willing to offer
Guide you on how to share orders from your store to ensure that they are shipped with no supplier information
Once you have on blind dropshipping terms with your supplier, be sure to follow their recommended order processing methods. Take note that different suppliers may have different methods. Here are a few examples of some supplier methods that you may encounter.
A supplier may have a 'comments' or 'remarks' p on their order sharing platform. They would then ask you to indicate your request for blind dropshipping in these ps as you share dropshipping orders from your store.
Once a blind dropshipping agreement is established, your supplier may offer you a special code for your store. This code would notify the suppliers' staff to process all your future orders as blind dropshipping orders.
Some suppliers may allow you to call or email to notify them to blind dropship certain orders.
Are There Alternative Methods of Achieving Blind Dropshipping?
Yes.
Some dropshipping suppliers have pre-packed commodities and may be unwilling to repack them to fulfill your request for blind dropshipping. Others may simply not be open to providing the service due to labor constraints or the time it takes.
Whichever the case, it is possible to work around these challenges by partnering with a dropshipping company like NicheDropshipping. We would:
Collect your ordered products from the supplier or manufacturer
Perform quality inspection
Offer warehousing services (if necessary)
Package them in accordance with blind dropshipping requirements or use your branded packaging
Ship the orders to customers worldwide through the most suitable shipping method
Provide you with a tracking number
Is Blind Drop Shipping Legal?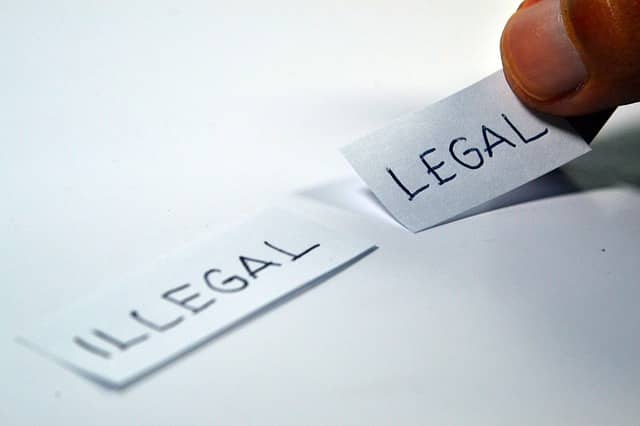 Yes, it certainly is.
Typically, when a retailer sells you an item, they do not offer you a receipt or packing slip with their supplier's logo. They will likely use their own. Similarly, it is legal for a dropshipper to omit their supplier's details from the receipt or packing slip that you receive.
For better context, it is important to mention that dropshippers are online retailers. The only distinction is that in dropshipping, you sell products without handling inventory; your dropshipping suppliers handle order fulfillment on your behalf.
Moreover, blind dropshipping does not mean that a dropshipper is passing off the products as their own. Therefore, it is in line with copyright regulations.
Why Would a Dropshipping Supplier Agree to Blind Dropshipping?
Product manufacturers and wholesale distributors operate at limited locations. Consequently, they may only be able to reach a small percentage of customers.
By partnering with dropshippers and other retailers, suppliers are able to get their products to a much wider population of customers.
Admittedly, blind dropshipping denies manufacturers a chance to directly market their brand to customers. However, if customers enjoy their product they will most probably order from the brand in the future or recommend it to friends or family.
How Do Dropshipping Returns and Refunds Work in Blind Dropshipping?
Given that your store's address may be used instead of your supplier's, you would be right to wonder how to handle dropshipping returns in a blind dropshipping model.
Worry not. There are reliable solutions to this dilemma. You could handle returns by:
Asking your customers to ship the items they would like to return to your store's address. You could then receive the item, assess the problem, and liaise with your dropshipping supplier.
Providing your customers with your dropshipping supplier's warehouse address for them to use as a return address.
Does Blind Dropshipping Cost More?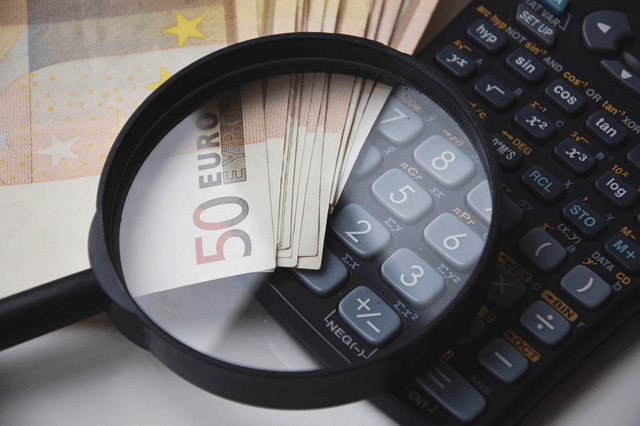 Unfortunately, there is no unanimous answer to this question. The cost of blind dropshipping may vary from one supplier to another. Some suppliers may not even charge any dropshipping fees.
However, some suppliers charge a little extra because blind dropshipping differs from their typical order-processing procedures. Others may bill more only if you require extras such as branded packaging as opposed to a blind packing slip.
What Are the Advantages and Disadvantages of Blind Dropshipping?
As you go into blind dropshipping, it is imperative to understand its highs and lows beforehand. To help you with that, here are some of the advantages and disadvantages that blind dropshipping presents.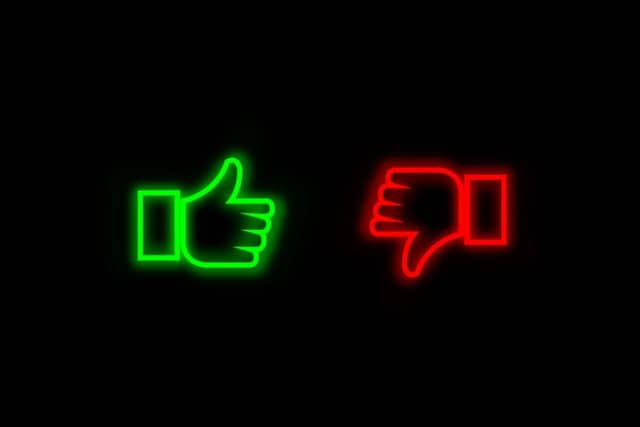 Advantages of Blind Dropshipping
It builds trust- online retail is heavily dependent on trust. If customers receive orders with labeling that differs from your store, they may become apprehensive. In contrast, blind dropshipping gives your store some credibility.
It promotes your brand- using your store's branded packaging or shipping labels makes your store more memorable. On the contrary, if you relied on your supplier's labels, customers may no longer identify with your brand.
It supports the growth of small businesses- all models of dropshipping allow start-up entrepreneurs to prosper in the retail market by partnering with well-established manufacturers.
Disadvantages of Blind Dropshipping
It may attract extra fees- if your supplier imposes extra charges for blind dropshipping, it could eat into your profit margins or force you to pass on the charges to your customers. Higher logistical costs may be a deal-breaker for most shoppers.
It can get complicated- situations such as dropshipping returns may require extra effort because you would have to carefully coordinate the process to maintain the 'blind' aspect of the shipping process.
You may not have hands-on control- at the end of the day, you have to rely on your suppliers for dropshipping fulfillment services. Errors could still occur and lead to a customer receiving your supplier's details.
Wrapping Up
While blind dropshipping is not mandatory, it is highly recommended if you would like to retain your customer base. Remember to:
Consult your dropshipping suppliers to find out if they are willing to provide blind dropshipping fulfillment
Find out if there will be any extra costs
Develop and provide your store's branded shipping labels to your dropshipping supplier if you would like to promote your brand
After years of being in the dropshipping industry, we understand how tasking it can be to coordinate blind dropshipping with suppliers. This is why we, at NicheDropshipping, offer you seamless blind dropshipping services.
Reach out to us to learn more about our comprehensive services.