The internet has created a lot of opportunities for entrepreneurs to gain profit virtually.
One of these opportunities is selling products online without inventory. Today, plenty of online marketplaces make it possible for owners to sell products without ever having to touch them.
But which method would be most suitable for whom? And is it a great business move to do so?
In this article, we'll run down the reasons why you should sell products online without inventory, the different ways you can do so, and how to start this type of business.
If you want access to all that information, this is an excellent read for you.
Let's get straight to it.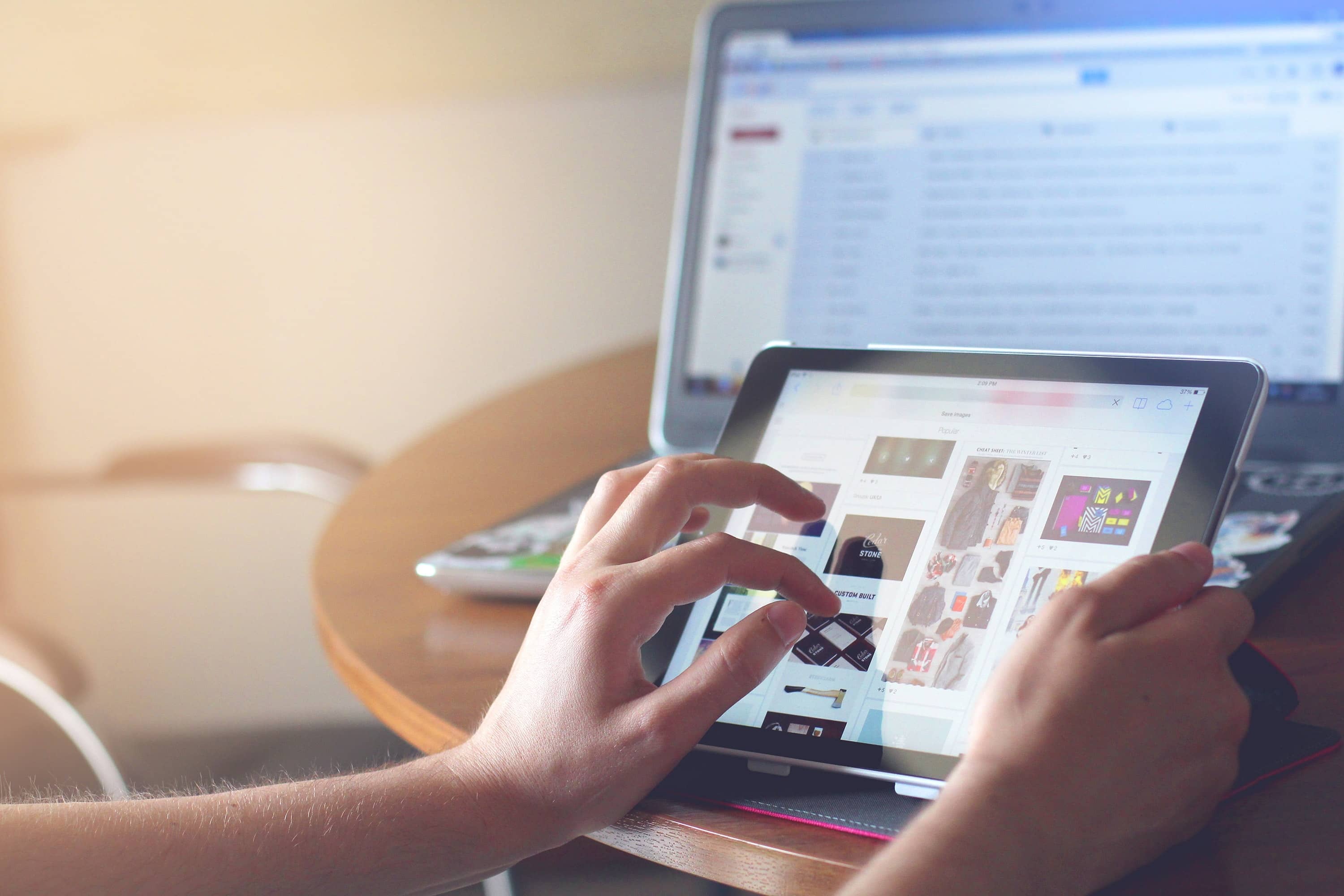 Why You Should Start Selling Products Online Without Inventory
E-commerce has been around since the 1960s and has grown into a diverse industry that takes up 18% of global retail sales.
This industry creates opportunities for entrepreneurs—both aspirants and veterans—to maximize the virtual space.
This virtual space made it possible to start a business without ever holding inventory. Now, that cost is out of the equation and into additional profit.
However, it's understandable if you're still not convinced why you should explore this type of business venture.
In this p, we'll enumerate the reasons why it's lucrative and why you should consider it.
Fewer Capital Costs
Online businesses without inventory often mean not having a physical store and warehouse at all.
You don't have to worry about monthly rent on your physical store, nor do you have to purchase inventory up front to tie up with your suppliers.
In this case, all you need is an app or a website to get you started.
Without these physical locations and items, you already save on expected capital costs for physical retailers.
Of course, starting an online website would incur its own set of expenses.
But you can always start small, especially if you're still trying out the virtual space.
There are lots of accessible or affordable e-commerce platforms you can also explore.
No Inventory Expenses
Apart from not having to purchase inventory upfront, you won't worry about storing it.
In most—if not all—cases where you sell items online without inventory, the warehousing aspect is out of your hands.
This means less overhead costs, which are usually the utilities and human resource expenses.
No need to worry about stocks expiring or getting damaged, as these are already taken care of by your chosen partners and suppliers.
All you have to think about is finding suitable suppliers.
Low to Moderate Startup Risks
If there's one thing about starting your own business, it will always come with risks.
However, without inventory, you can significantly reduce the level of risks you're taking.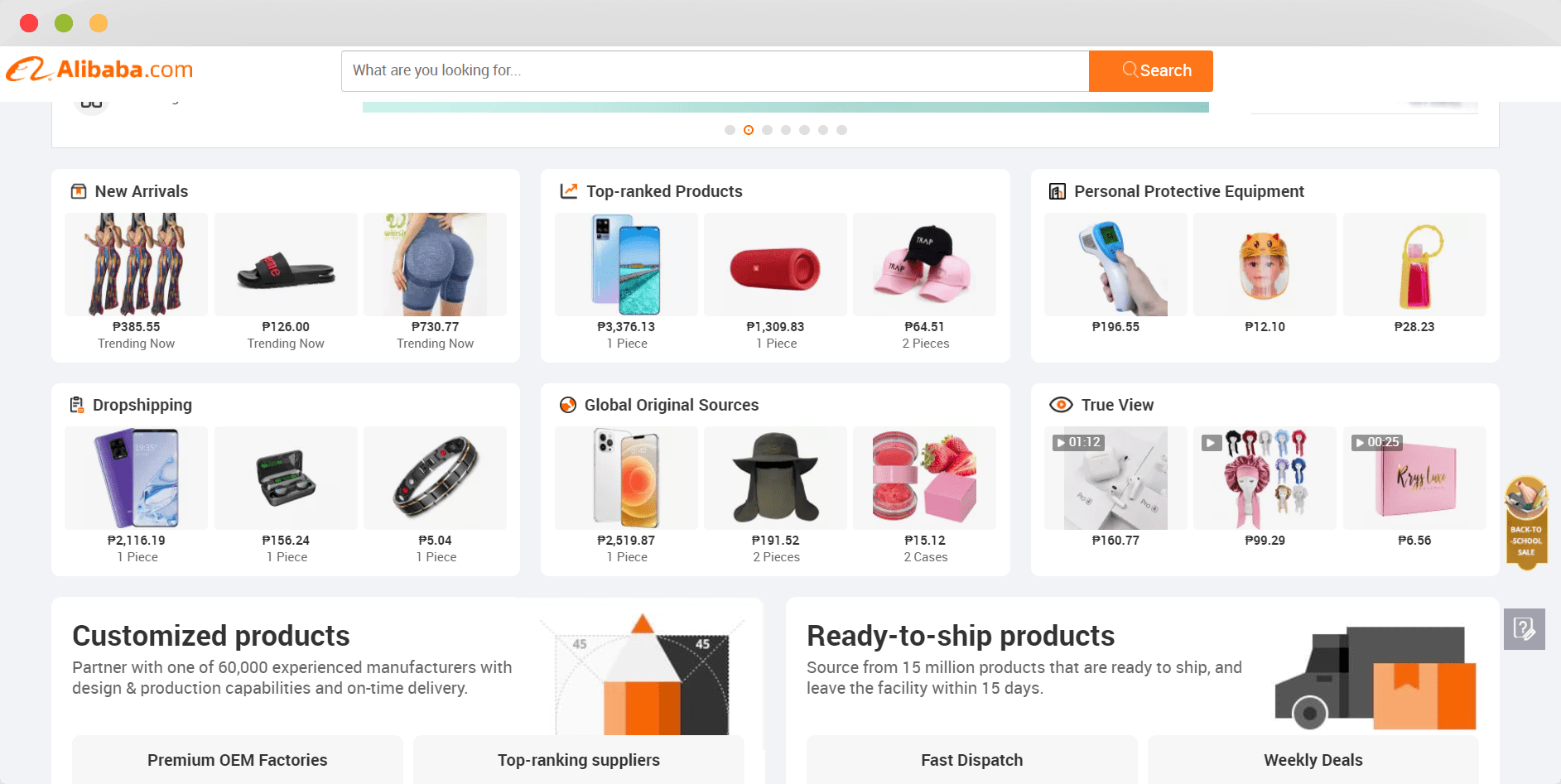 Moreover, with lots of products to choose from, it's easy for you to test which ones are best for your business.
This allows you to test products without spending a considerable amount of money.
You won't have to worry about losing money when you're unable to sell stocks. It's also good to note that you can easily add or drop products as you go.
Flexible Location
Perhaps one of the reasons why this type of business is popular is the flexibility it offers.
You can manage your business anywhere you like, for as long as you can quickly contact your suppliers and have access to the internet.
You're not tied down to a physical office—unless you decide to open one for yourself.
You're also not limited to sourcing products within your current location.
6 Ways of Selling Products Online Without Inventory
Now that we've established the reasons why you should explore this type of business, let's run down all the ways you can sell online without stock.
Some of these ways are more popular than others, but they all have advantages and disadvantages, which will be discussed below.
Offer On-Demand Printing
Offering on-demand printing is perhaps one of the most popular ways to sell online without inventory. As a result, it's also known as print-on-demand or POD.
If you're not familiar with print-on-demand, Exchange Marketplace defines it as an e-commerce model which enables entrepreneurs to sell products on a per-order basis.
You partner with a POD company that prints your designs on shirts, handbags, or any suitable product and ships it to your customers directly. One of these companies is Printful.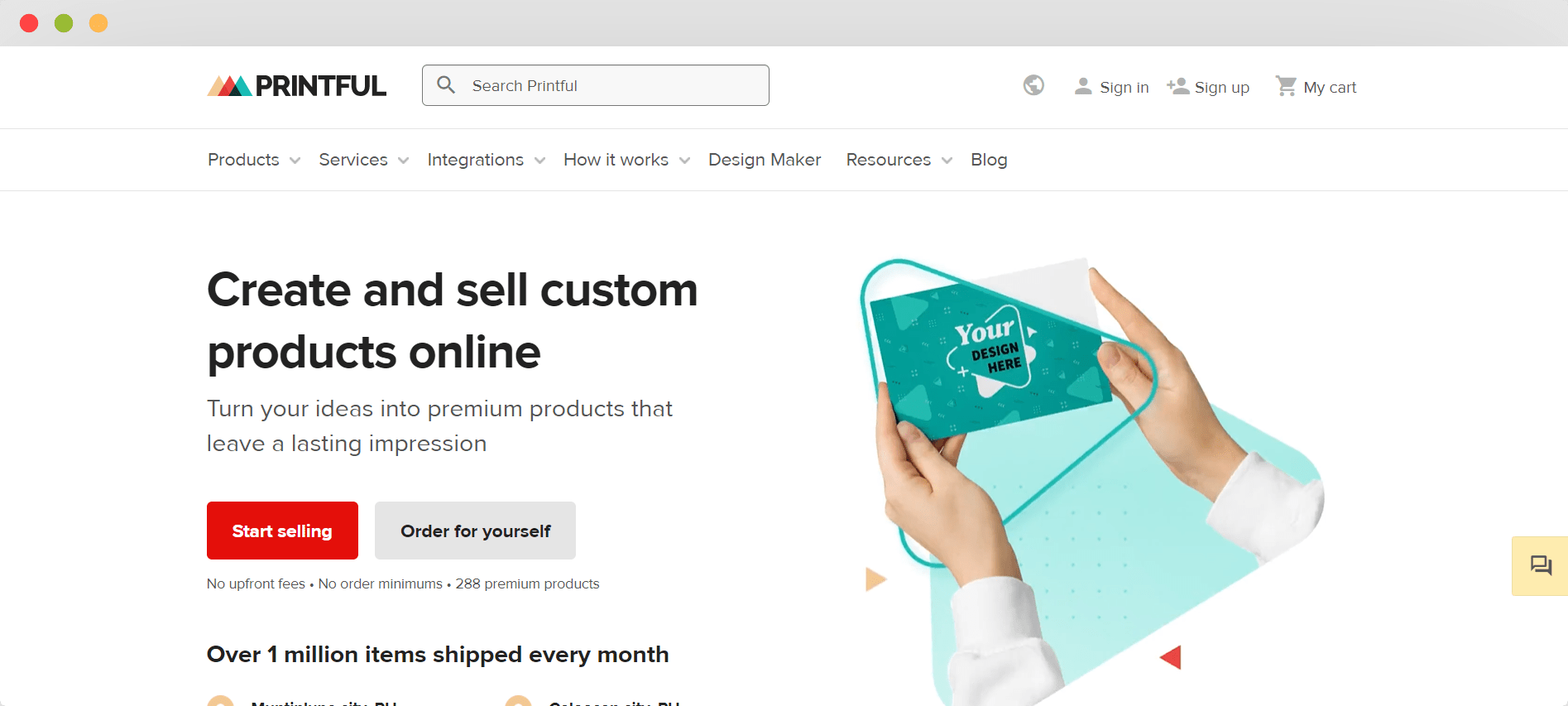 The main advantage of this type of business is that all you need to do is send your designs to your chosen company, and they'll do the rest for you.
You also don't have to pay anything until you've had a sale.
However, a disadvantage is that it takes time before products get shipped, as they're not printed beforehand. So initially, earning profit might take time.
But overall, if you don't mind waiting, POD should be a good option for those with great designs and products in mind!
Build an Affiliate Store
Affiliate marketing is widely popular with all sorts of content creators.
In a nutshell, you can get compensated when you generate traffic or leads to a company's product or services.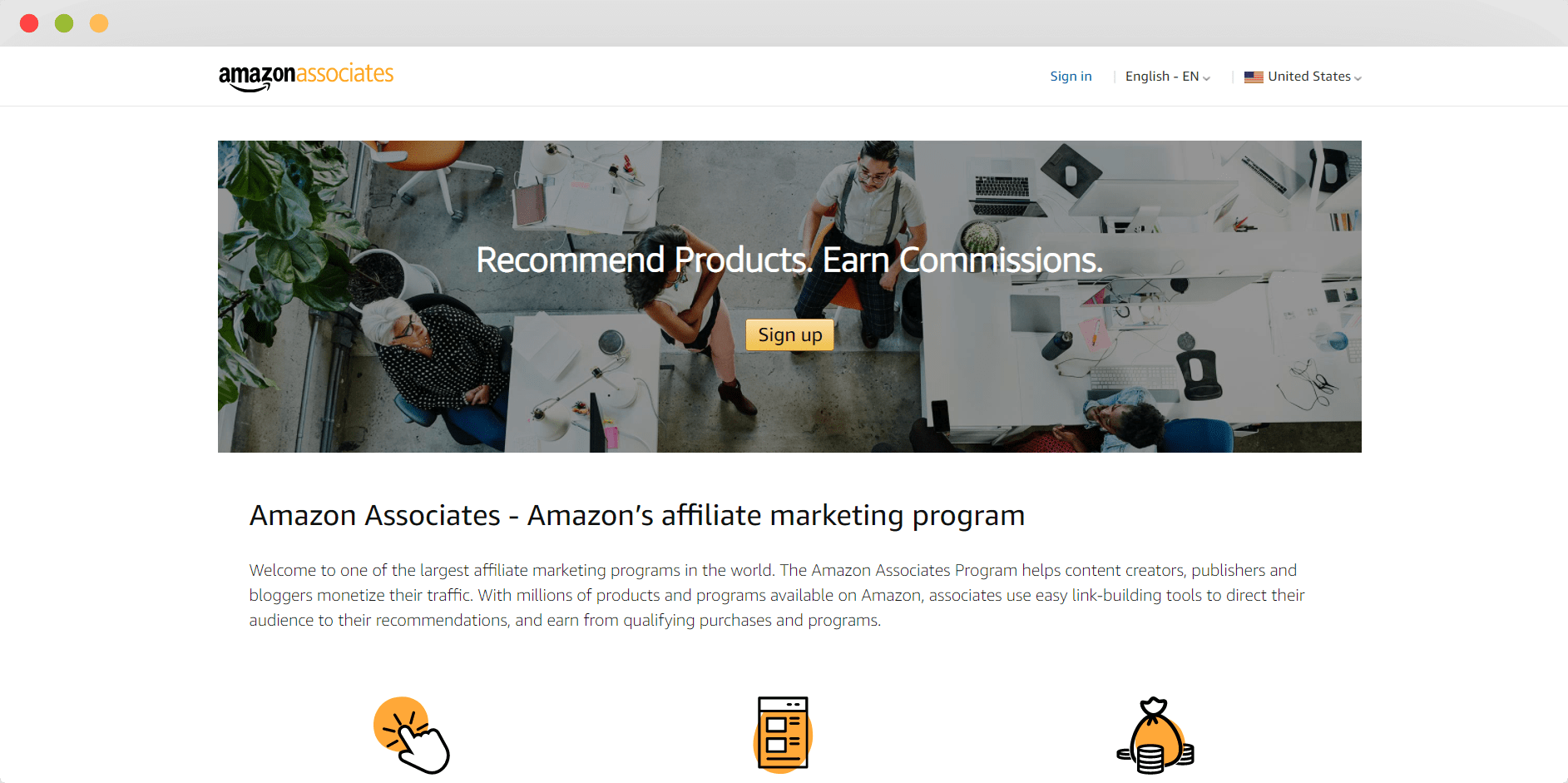 Amazon made this popular when it launched a program where content creators could put up links in their posts, directing customers to products or landing pages.
Once a sale is made, these creators get advertising and commission fees—depending on the arrangement.
Use a Third-Party Logistics
Technically speaking, partnering with a third-party logistics company or 3PL still won't require you to have inventory.
However, you do need to purchase goods upfront.
The good thing about this method is that you won't have to worry about warehousing and order delivery.
Once you ship your products to them, they'll handle order fulfillment and shipping.
Sometimes, these 3PLs even handle customer services and product returns.
To get a comprehensive idea of how it works, here's a step-by-step process:
Send your products to your chosen 3PL partner.
Receive customer orders and forward these to your 3PL partner.
The 3PL partner then ships products to customers.
You will have to pay a monthly fee for their service and a fulfillment cost per order.
In a sense, this does introduce lots of costs and can be expensive. But you do save yourself from the hassle of manually shipping and fulfilling customer orders.
Opt for Fulfillment by Amazon
Also widely known as FBA, Fulfillment by Amazon was launched in 2006. This is a common way on how to sell on Amazon without inventory.
It's popular because Amazon currently has over 153.1 million users.
The sheer amount of customers is already an apparent reason why many still opt for this method despite the costs.
Another great thing about FBA is how Amazon takes care of everything. So once you've sent your products to them, just wait for your profit to come in.
Here's how it works:
Send your products to Amazon for warehousing.
Put up products on the Amazon marketplace.
Wait for customers to place an order.
Amazon fulfills orders and handles customer service.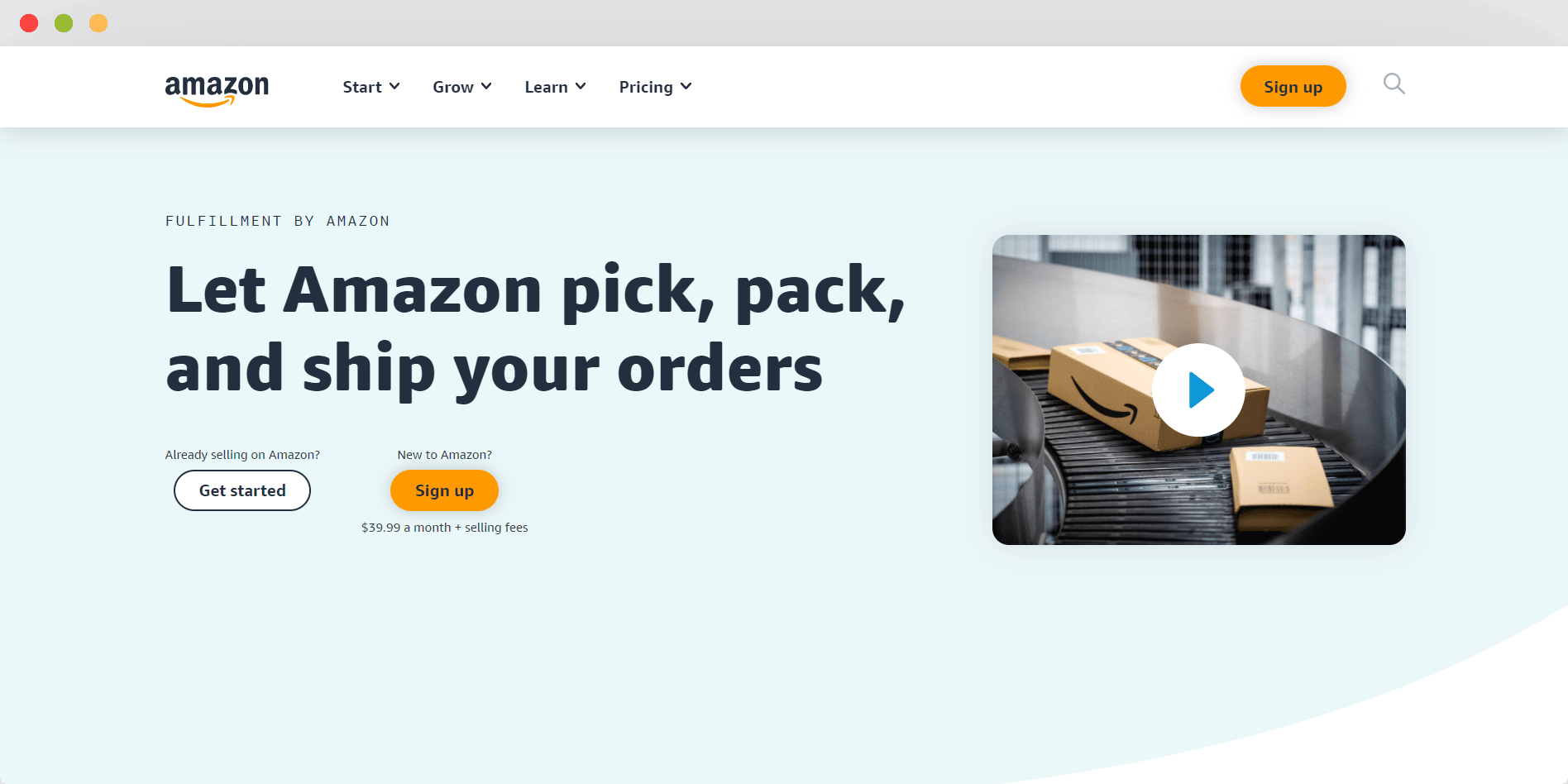 However, do note that Amazon takes about 15% of your revenues on top of the 10% to 15% for fulfillment costs.
You also only get paid once a month, and this can even be held for various reasons.
But if you want to be a part of a vast marketplace, this can be a good option.
Sell Digital Products or Services
Selling digital products or services takes zero inventory quite literally.
With this method, you're creating virtual products and services which won't have any tangible item at all.
Examples of digital products are eBooks, software, music, photos, videos, and even online courses.
In addition, digital services can come in consulting, translations and transcriptions, writing, graphic design, and web design.
All these won't have physical counterparts and can only be accessed in the digital space. As a result, no shipping and warehousing costs will be incurred.
This method is ideal for freelancers and creators who want to offer customers their time, energy, and creative juices.
While it does sound enticing, the challenge with this type of business is that you're up against a tough market.
There are tons of freelancers and companies offering similar services at cheaper costs.
If you want to offer premium packages, you have to establish your brand and offer the best services possible.
Marketing your products also comes into play—introducing separate costs.
But on the upside, you can run this business anywhere you want, anytime you want. It also has fewer capital costs compared to other options.
Explore Dropshipping
And of course, who could forget dropshipping?
Dropshipping works when stores sell products without any inventory at all. It's one of the most popular e-commerce business models because it has a lot of advantages.
No need for a high startup cost. You just need to invest in a functional and appealing website—on platforms like Shopify.
Moreover, it's up to you to employ more workers to manage the website.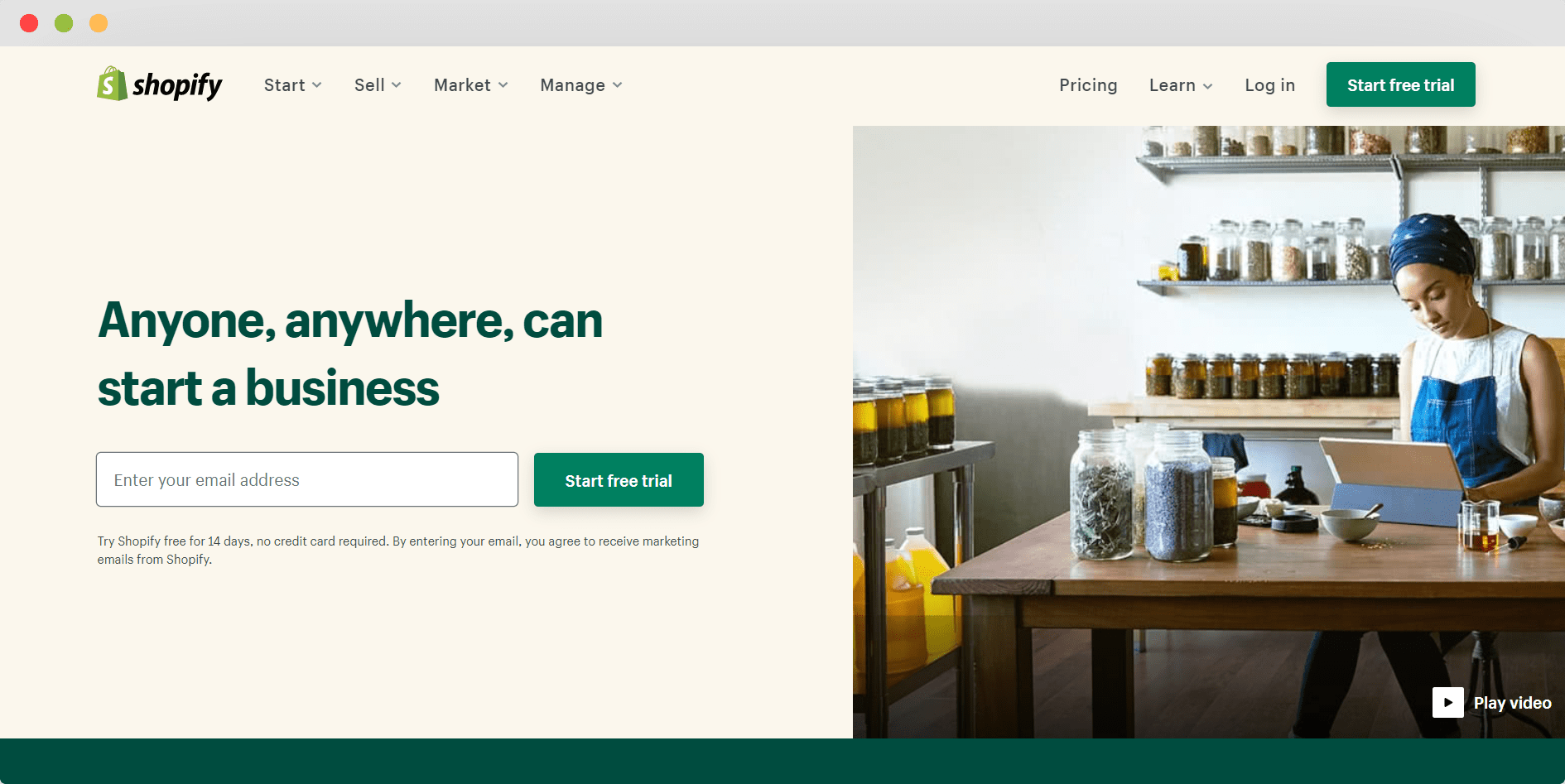 But in most cases, dropshippers are their bosses and employees.
This is because dropshipping can be managed anywhere globally, given you have access to the internet and can quickly contact customers and suppliers.
In the simplest sense, here's how dropshipping works:
Create an online store.
Add products from suppliers.
Collect orders from customers.
Order directly from suppliers.
Let suppliers ship orders directly to customers.
Of course, this business model requires you to do your product research to guarantee customers will order the products you sell.
Effective marketing tactics also have to be set in place to make sure you reach your customers.
But with a concrete plan and a functional website, you're set up for profit!
FAQs on Selling Products Online Without Inventory
How to Start Selling Products Online without Inventory?
It's probably a bit overwhelming to see all the options for how you sell products without inventory.
But don't worry, you can ease into it through these easy steps:
Decide on a Suitable Method
Not all methods mentioned above will suit your current lifestyle, environment, and even work schedule.
Likewise, the ways that work for others may not necessarily work for you.
So, decide first on a suitable method. Then, judge the pros and cons of each one, comparing it against the time, energy, and budget you're willing to invest into your business.
Thoroughly understanding how your chosen method saves you from future inconveniences and problems. Explore all potential costs and processes you'll encounter in the future.
Find Products or Services to Sell
Once you've decided on a method, it's time to do your research and find products or services you wish to sell.
Remember, these are the highlights of your business. So take your time and make sure it's also marketable. Selling in the digital space means you're up against a particular market in a global space.
This is also where you can decide which niche you want to be a part of.
Set the Budget
As with any business venture, don't neglect to set the budget. So often, new business owners fail to keep track of their expenses and eventually run out of money.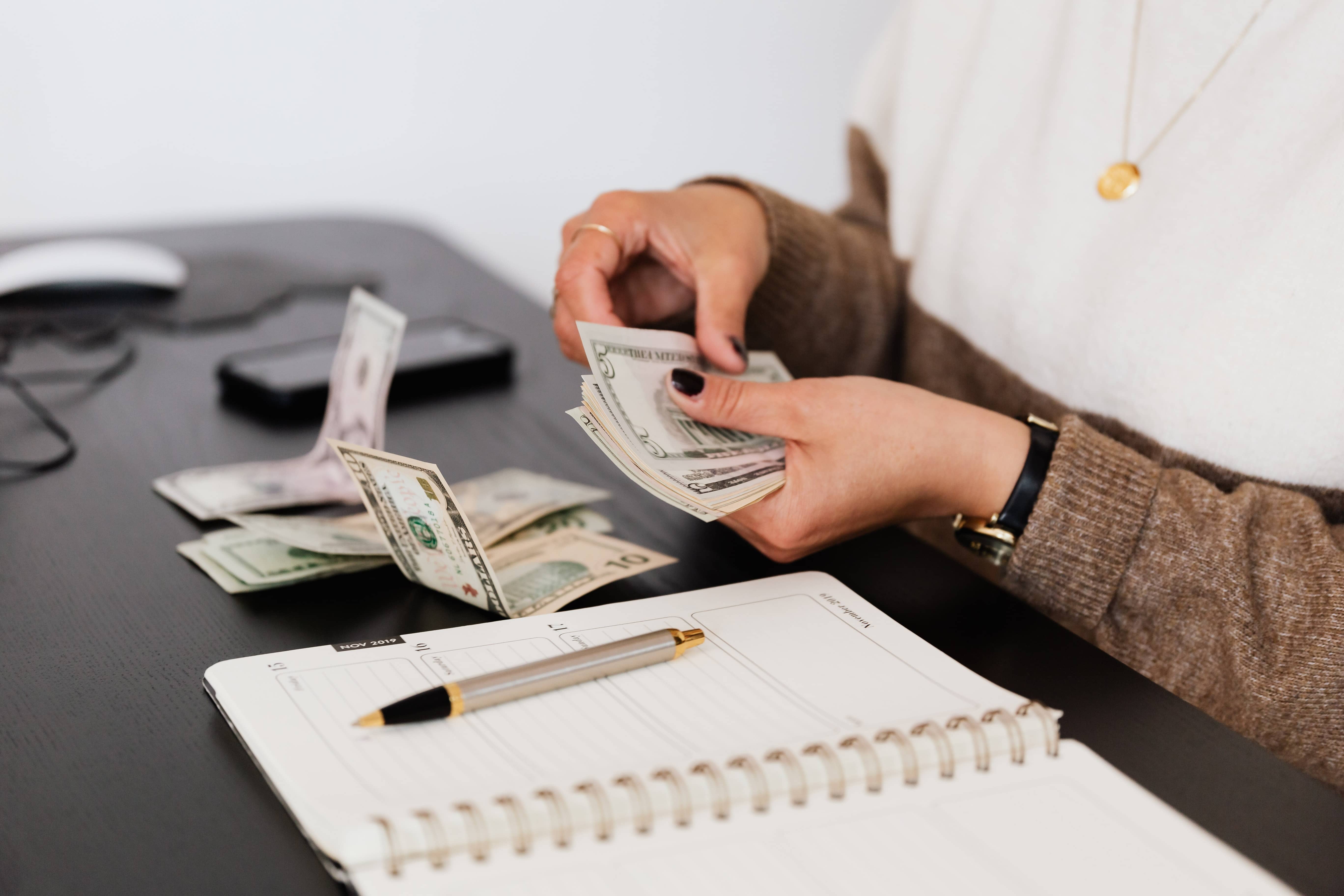 Even though it requires fewer capital costs, there will still be expenses along the way.
For example, building a website will also have upfront costs and maintenance fees—consider those as well.
So, set a budget and make sure to stick to it to avoid financial problems down the road.
Build and Launch Your Online Store
Now that you have a chosen method, products, and budget, it's time to start working on your online store.
Keep in mind that it's where your customers see everything you have to offer.
So from virtual window shopping to product check out, keep your website functional and user-friendly.
You wouldn't want to drive away potential customers because of a glitchy and unappealing website, right?
Once you've built a website, you're happy with, launch and advertise it. If done right, you'll be enjoying profits in no time.
What Is the Best Way to Sell Products Online without Inventory?
Each method comes with its pros and cons. It's not a one-size-fits-all type of business model. In that sense, there's no best way for everyone.
Don't solely rely on what the internet tells you as the best method, as you might realize it's not the case for you.
Doing your research and exploring all advantages and disadvantages will help you find what works best for you.
Wrap Up
Starting a business is no longer limited to having a physical store or a huge capital.
Today, there are several methods you can sell products without ever incurring inventory costs.
If you ever wish to start your online business and consider dropshipping, you may contact us to help you source your prospective products for free.