If you are a regular internet user, you have likely come across flashy Youtube videos and articles discussing dropshipping. While they testify to it being a profitable business model, they hardly get into the details and really share how to achieve those profits.
So, in this dropshipping for dummies guide, we decided to do things differently. We cut out all the fancy buzzwords and explain all you need to know about setting up and running a successful dropshipping business.
Ready for some direct and informative answers to your dropshipping questions? Then settle in and let's tackle them for you.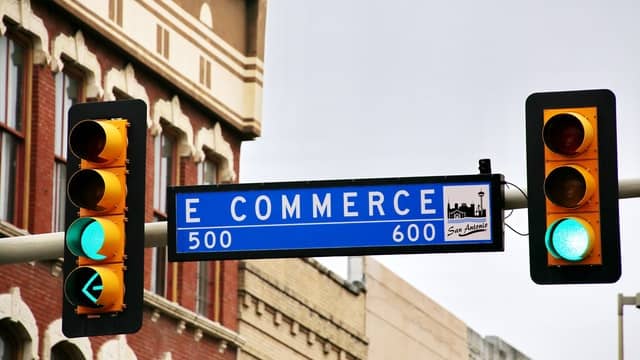 What Is Dropshipping?
It is near impossible to implement a business concept if you don't know how it works. So let's begin by defining what dropshipping is.
The dropshipping business model entails establishing a store and selling other suppliers' products. However, there are two distinct aspects to that arrangement.
While you market and sell the products in your store, you do not handle any inventory or the fulfillment of orders. The suppliers receive orders from your store and ship them directly to the customers.
For a more concise definition, let us examine how it works step by step.
Select a niche of products to sell
Find dropshipping suppliers
List the products in your online store
A customer places an order and pays for one of the products
You share the order and the customer's delivery details with the supplier
You pay the supplier
The supplier packs the product that was ordered and ships it directly to the customer
Is Dropshipping Profitable?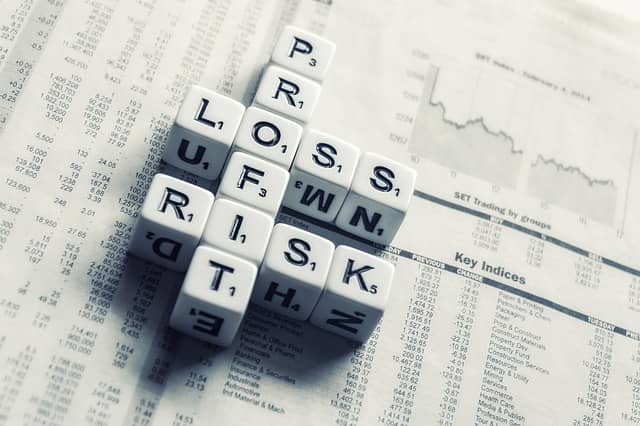 Yes, and here is how.
Take, for example, that you have chosen to dropship beach towels. If the supplier offers you a wholesale price of $12 you can list the products in your store for sale at $17.
Customers will pay $17 when making the purchase in your store but you will remit $12 to the supplier. The $5 is your profit.
This is only an example but you are at liberty to set whatever prices you feel are suitable for your target market. Unless, of course, your agreement with your suppliers restricts you to a certain price range.
Is Dropshipping Legal?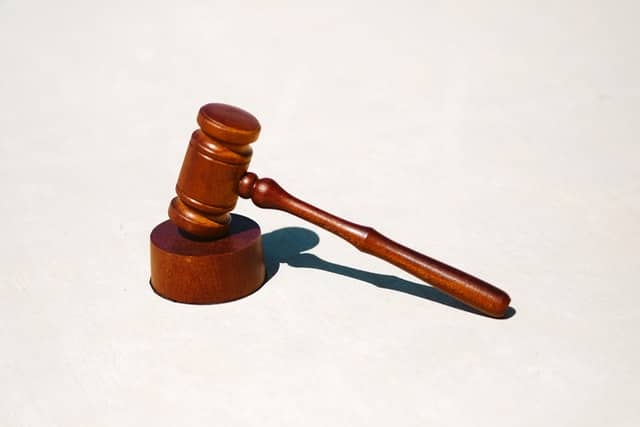 Yes, dropshipping is a completely legal venture. Dropship stores serve as a bridge between suppliers and customers. This practice does not violate any commercial laws.
That said, there are instances in which your dropshipping business can be against the law. They include:
Dropshipping illegal merchandise such as guns, lethal chemicals, or drugs
Dropshipping products bearing copyrighted images without prior consent
Receiving payments from customers and failing to process their orders
Misrepresenting products in your store as something that they are not to bait customers
With this in mind, it is best to familiarize yourself with the laws in your country before you begin dropshipping. Try and find out which products are legal and which are not so that you can avoid them.
Other legal requirements such as business licenses and tax compliance are also essential. Make an effort to learn and adhere to them.
What Are the Benefits of Dropshipping?
As you consider venturing into dropshipping, you may be wondering what benefits it offers compared to a typical online store. Here are some unique advantages you could enjoy by venturing into the dropshipping business.
Low Start-Up Costs
Starting a typical business can require a hefty budget and this is often an obstacle for most entrepreneurs with limited funds.
Fortunately, dropshipping does not require you to invest in any inventory, staff, or transport logistics. As long as you can cover the initial costs of setting up and marketing the store, there is no reason why you can not start.
Some key start-up costs to plan for include:
Business license fees
Subscription fees for the e-commerce platform on which you will set up your store
Advertising costs
Being Your Own Boss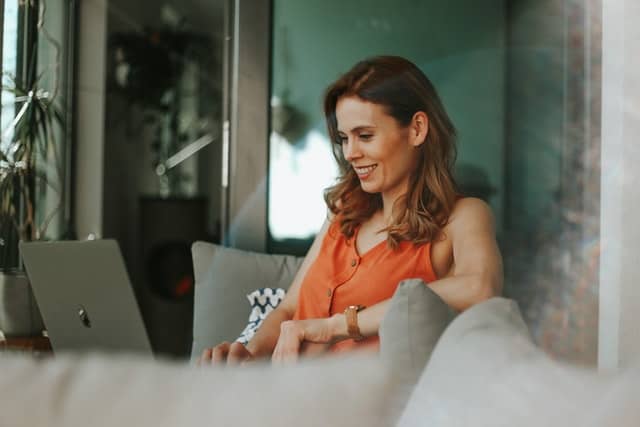 Contrary to popular belief, dropshipping is not an auto-pilot business. You will need to put in some effort to succeed. However, you will be your own boss and you will not be restricted to a 9-5 workday.
Once you are familiar with how to run the business, you can choose what hours of the day are most convenient for you. During those sessions, you can process orders and respond to customer inquiries.
Fewer Responsibilities
As a dropshipper, you only manage the running of your store and share the orders that you receive from customers with suppliers. Meanwhile, the suppliers do all the heavy lifting; they process and pack orders and also handle shipping.
Multiple Avenues for Growth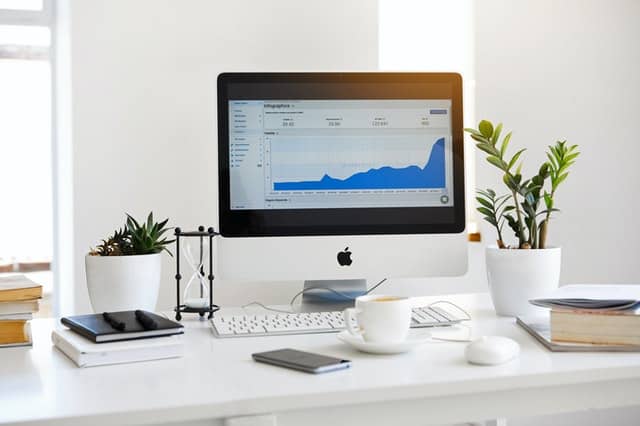 Dropshipping offers multiple avenues through which you can grow your business. Over time, you can explore options such as:
Opening other dropship stores that offer different profitable products
Scaling up your dropship store to also cater to bulk buyers
Expanding your business reach to cater to international customers
Advancing to high-ticket dropshipping
What Are the Disadvantages of Dropshipping?
As great as it is, dropshipping has its downsides. You may encounter challenges such as:
Limited Control Over the Process
On one hand, it is convenient that suppliers handle the fulfillment of orders. However, on the other, this leaves you with very little control over the service that your customers get.
Suppliers can delay orders, ship the wrong order, or package orders poorly. Such errors could ruin your reputation among customers. Unfortunately, by the time you learn of them, you can only do damage control.
Ever-Changing Trends
Dropshipping is a trends-driven business. Customers are drawn to stores that can offer them the latest and coolest fashion items, gadgets, and life-hack products.
Keeping up with these trends can be quite a challenge unless you invest in helpful dropshipping product research tools.
Dropshipping for Dummies: A Step-by-Step Guide
So far we have covered the ups, the downs, and the fundamental basics of dropshipping. The next natural step would be to discuss how you can go about setting up your dropshipping store.
As promised, we will not be glossing over any of the details. Here is a detailed and orderly guide on how to begin dropshipping.
1. Find a Profitable Niche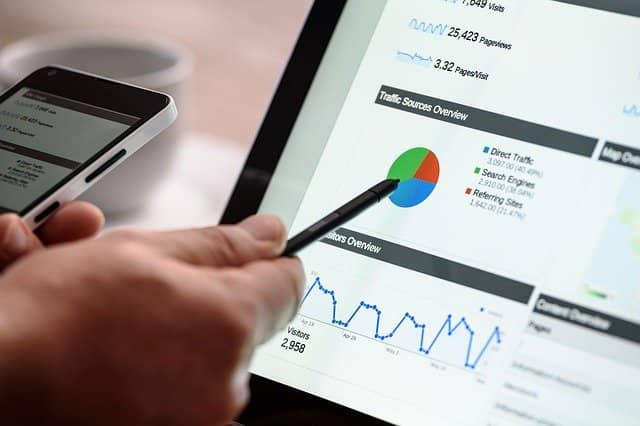 Finding a profitable niche involves choosing which products to sell. For a market niche to be profitable, it would ideally:
Not be saturated by other dropshippers selling the same items
Include products that are in high demand among customers
Include products that can be sold at a reasonable profit margin
Include products that are legal and that you can find dropshipping suppliers for
It is equally important to mention that a niche can comprise a wide variety of products. Beauty products, for example, are a niche of their own.
If you are to start a beauty dropshipping store, you will need to decide whether to focus on the niche in a general aspect or focus on specific items. The latter would mean exclusively selling either make-up, skincare products, or hair care products.
Keep this in mind and be specific as you research a profitable niche for your target market.
2. Find Dropshipping Suppliers
Once you have a definitive list of the products you would like to sell, you can begin looking for dropshipping suppliers. Let's evaluate some avenues you could use to find dropshipping suppliers.
An internet search- this is an easily accessible method and could come in handy if you are on a tight budget. Still, it is time-consuming as you have to visit supplier websites individually and make inquiries.
A dropshipping platform- platforms such as Oberlo and Spocket offer curated lists of suppliers of different products. You may, however, need to pay a subscription fee to access them.
An online marketplace- online marketplaces such as AliExpress are a hub for dropshipping suppliers and offer a generous variety of products at incredible bargains.
A dropshipping company- dropshipping companies, like NicheDropshipping and CJ Dropshipping, offer you a list of verified suppliers and save you the agony of scammers. They also go a step further and offer product sourcing services.
Each of these options can be quite helpful in your search. Nonetheless, be discerning and find the best option based on the products you need and your budget.
3. Choose a Suitable E-commerce Platform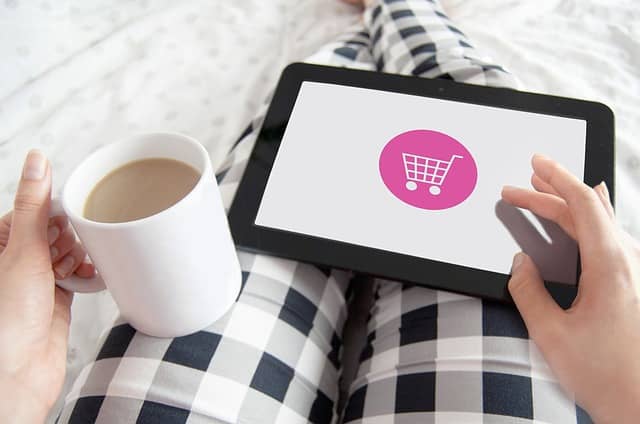 From eBay and BigCommerce to Shopify and WooCommerce, you will have numerous options of e-commerce platforms to host your online store on. However, these platforms are not the same; they have different audiences and varying regulations for dropshippers.
As you compare these options, aim for a platform with an interface that makes it easy to set up your store. Additionally, consider whether your e-commerce platform:
Has online store themes that would be appealing to your customers
Offers online store settings that will be easy for your customers to use
Charges subscription fees that are within your budget
Supports multiple payment options to accommodate different customer preferences
You can find this information on the websites of e-commerce platforms. Reviews from other users can also be quite eye-opening. However, if you want a first-hand experience of the platform, sign up for a free trial period if it is provided.
4. Register Your Business
At this point, you will have details of what you will be selling and the platform you will be selling on. You would, therefore, have sufficient details to register your business and obtain a license.
In most instances, registering your business is not mandatory but some suppliers prefer to work with licensed dropship stores. You may also need a license to obtain a tax ID and pay your taxes. In a nutshell, it is better to register than not to.
5. Set Up Your Online Store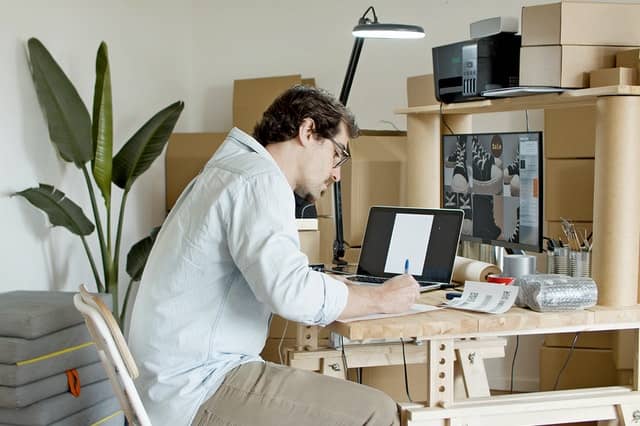 Each e-commerce platform has unique procedures on how to set up an online store. Take some time to watch or read their tutorials before you begin the setup process. It could make the process much easier and point out important details.
Armed with your newfound knowledge, proceed to register an account and choose a business name and a domain. Keep in mind that your business name will become your brand. Aim for a name that is unique but memorable.
As for the rest of the setup, the right choice of theme and well-organized product categories are worth their weight in gold. Hardly anyone can resist a store that is inviting and easy to navigate.
6. List Products in Your Online Store
Remember the shortlist you came up with after researching suppliers? Choose the dropshipping suppliers you would like to work with and establish working relationships with them.
As you select a supplier, look out for qualities such as:
Affordable wholesale prices or generous commissions if they work on a commission basis
Quality products
Efficient order fulfillment services
Reliable, affordable, and trackable shipping methods
Accommodative dropshipping policies such as allowing returns and blind dropshipping
Additional services like private labeling, white labeling, warehousing, and quality control
None or minimal MOQ restrictions
Once you have an agreement with your suppliers, you can import the product to your store and list them with your marked-up prices.
Some suppliers have automation services to help you import their products to your store. If not, you can consider investing in helpful dropshipping apps that are compatible with your e-commerce platform.
7. Marketing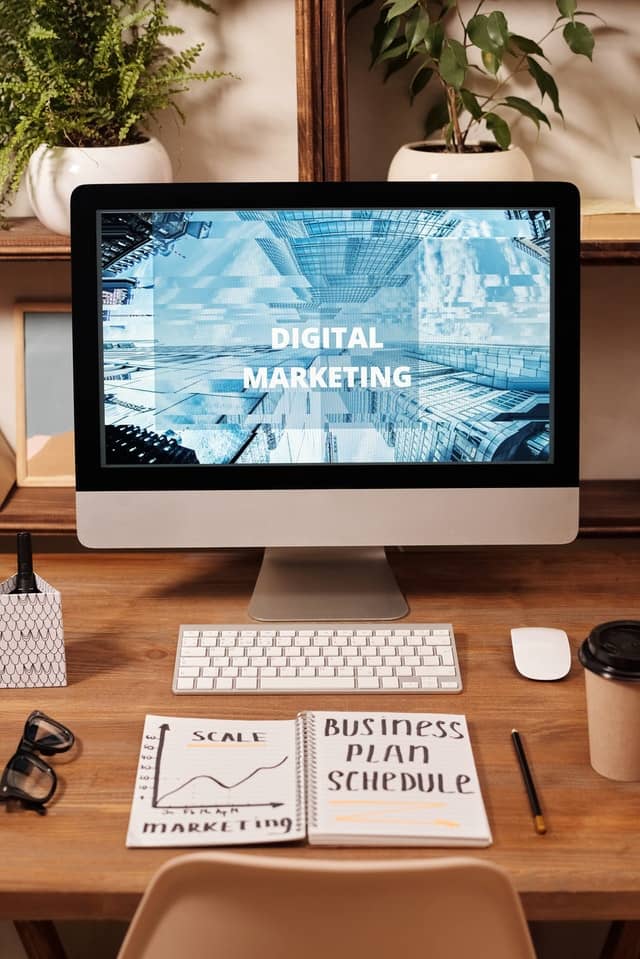 The goal behind marketing is to let everyone know about your dropship store and the products you are selling. You can achieve this through video ads for dropshipping as well as still photo ads.
There are numerous platforms that you can use to market your online store and its products. Google Ads, Facebook, Twitter, and even Instagram influencers are all stellar options. The trick, however, is to choose the platform that is most frequented by your target market.
Beyond that, make an effort to have ads that:
Adhere to the advertising rules of your e-commerce platform
Are informative and relatable to your target audience
Feature tasteful high-resolution video or images
Dropshipping Errors to Avoid
In any business, it is always best to learn from the mistakes of others than from your own. With that in mind, here are some common dropshipping mistakes to avoid.
Listing Poor Quality Products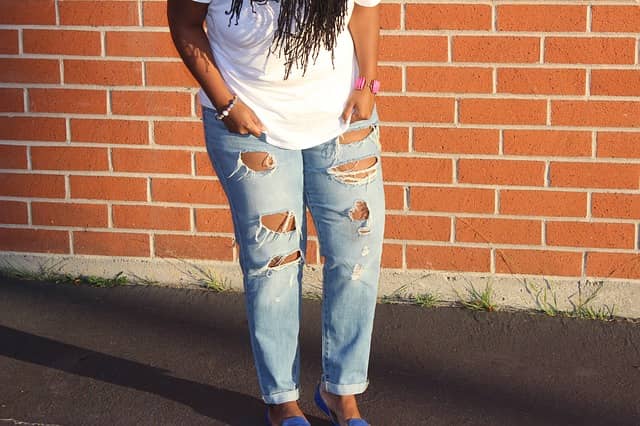 Customers judge and review your dropshipping store based on the products that they receive. Therefore, it is crucial that you choose suppliers that offer good quality products. You can verify this by ordering samples or visiting the supplier warehouses, if possible.
Costly and Unreliable Shipping Arrangements
Delays in shipping inconvenience customers a great deal. They can also earn you bad reviews and sink your business before it even truly takes off.
To avoid that, insist on working with suppliers that use reputable shipping services such as registered couriers. It is equally essential that the supplier keeps you updated on dispatched orders and provides you with tracking details.
Further, high shipping costs are a leading cause of customers abandoning their carts. Therefore, the more affordable the shipping costs, the more sales you are likely to close.
Exorbitant Prices
Even when you find a perfect niche, dropshipping is a competitive business. If you set your prices too high in a bid to boost your profits, customers may opt to buy from your competitors instead.
In contrast, if you set a fair price, create an ambient store, and a delightful customer experience, customers are more likely to get hooked. They may even recommend your store to friends and family.
An Online Store That is Not User-Friendly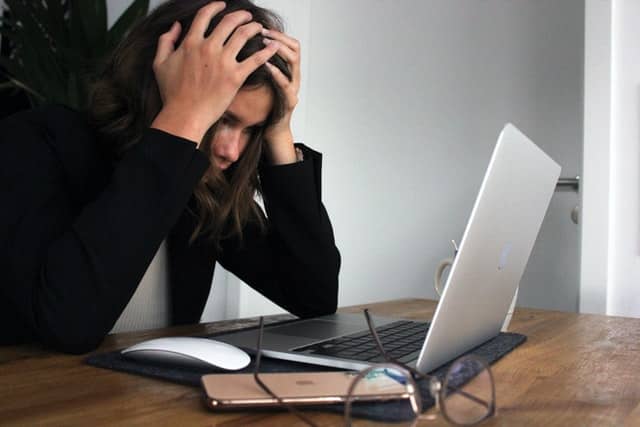 If you walked into a supermarket, searched for an hour, and still could not find what you need, would you keep shopping? What if, after all that, you had to fill 3 forms to get to the cashier, would you wait in line?
Probably not, right?
The same applies to an online store. If customers have a hard time finding what they need or have to go through hoops to check out, it sours their shopping experience.
Endeavor to create a smooth user-friendly store layout. If you are not certain about your design, ask friends and family to test it and share the challenges they faced. That way you can correct problematic areas before you launch.
Poor Customer Service
Poor customer service can easily be said to be the cardinal sin of running a dropshipping store. It gives customers the impression that you do not value their business and can send them right to your competitors' stores.
On the flip side, if you respond to customer concerns and inquiries promptly and cordially, they feel valued. You will have their trust and be able to easily resolve any issues that arise.
How Can I Make My Dropshipping Business Successful?
All the dropshipping tips we have discussed so far will undoubtedly get your business on a successful path. Still, we saved a few extra tips for last. As you join the dropshipping parade, consider:
Taking Advantage of Free Trials
Setting up a dropshipping business can get costly if you pay for every service upfront. More so because, as a beginner, you may not have a clear idea of which services or tools would work best for your business.
A better approach would be to take advantage of the free trial periods offered by apps and other dropshipping platforms. They would give you a chance to see what such services have to offer and whether you would like to commit.
Automating Your Store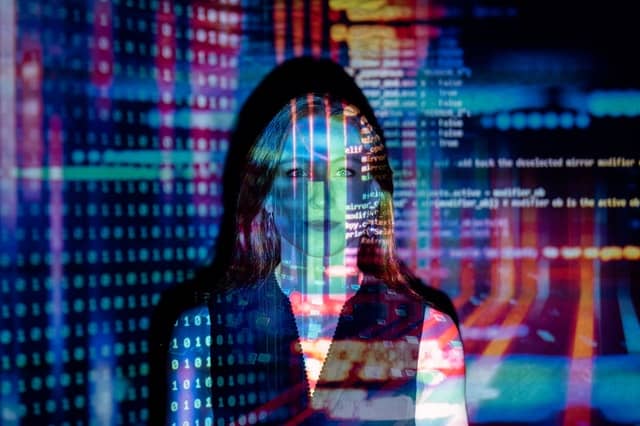 Dropshipping tasks are repetitive and they increase in number as your online store attracts more customers. For better efficiency and to avoid errors, consider investing in compatible dropshipping tools and apps.
They would greatly lighten your workload and, more importantly, improve your service delivery.
Working With a Dropshipping Company
Dropshipping tutorials are very helpful but, as every beginner dropshipper will tell you, the first few weeks can be tough. There is much to learn and not all suppliers and customers are genuine.
If you would prefer an easier experience, consider working with a dropshipping company like NicheDropshipping. We are a one-stop dropshipping partner with access to hundreds of suppliers and, besides that, we offer free product sourcing services.
Moreover, we understand how challenging starting a new dropshipping business can be. As such, we offer a dedicated dropshipping agent to help you navigate all your dropshipping queries and challenges.
Registration on our platform is free. After you sign up, you can authorize your store and sync your product listings to ours and start sharing orders. We offer worldwide fulfillment through numerous shipping options that are reliable and trackable.
In Conclusion
When the processes are outlined in detail, dropshipping is an easy business concept to master. It can be all summed up in a few simple golden rules:
Invest in product research
Choose reliable suppliers
Create a pleasant shopping experience in your dropshipping store
Run your store efficiently and automate where possible
Be diligent in providing top-tier customer service
We, at NicheDropshipping, would be delighted to be part of your dropshipping journey. Our services are tailored to help beginners like you grow your start-ups into successful dropshipping businesses.
Contact us today and let us offer you all the support you need.