eBay started off as an auction-based marketplace, but since then, it has gone on to become an eCommerce giant.
With over 159 million active users the platform has attracted entrepreneurs worldwide.
If you also want a piece of this huge market, then one of the easiest ways is by launching an eBay dropshipping store.
It doesn't require huge upfront capital and you can also try different products to test the water.
But before you get started, you need to familiarize yourself with the dropshipping policies of eBay along with its pros and cons.
Fortunately, this guide will cover all of that and much more to decide if eBay dropshipping is a suitable business model for you.
Let's get right into it!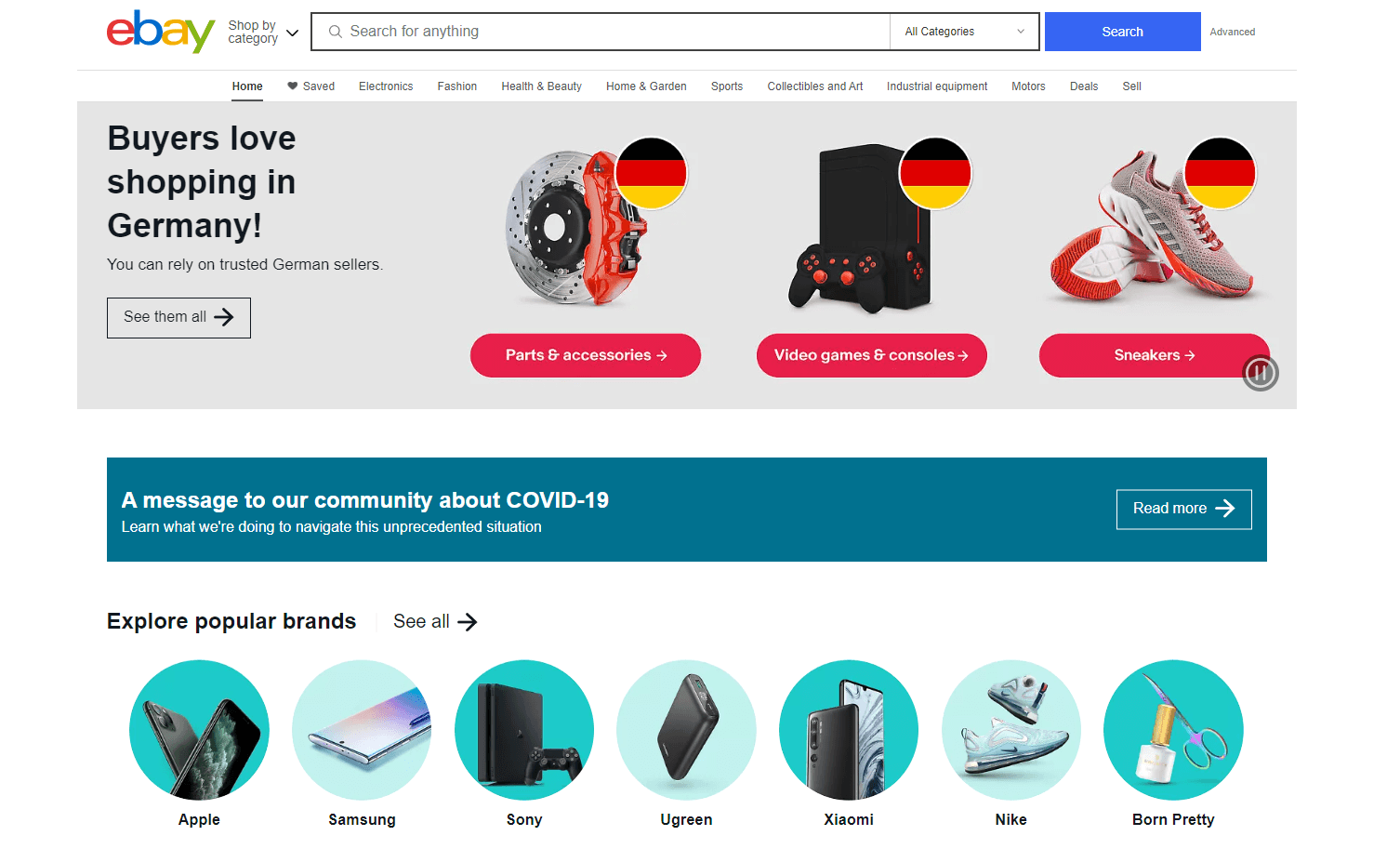 What Is eBay Dropshipping?
eBay is an online shopping site that gained traction for its auction-based C2C transactions.
However, the platform also currently gives the option to sell "fixed-price" products like a traditional eCommerce marketplace.
Dropshipping on eBay pretty much follows the same idea.
You can upload your listings and access the platform's large audience by only paying a nominal fee.
The only difference is that you wouldn't have to worry about keeping inventory.
As soon as a customer places an order, you will forward the details to your supplier who will then proceed to fulfill the order.
The catch here is that you will have to mark up the price of the products to keep a certain profit margin on each sale.
Can You Dropship on eBay?
Yes, dropshipping on eBay is technically allowed but only if you're getting the orders fulfilled by a wholesale supplier.
What do we mean by that?
Well, rather than paying for one product at a time, you need to purchase bulk quantities from the supplier.
If that sounds confusing then don't worry because we'll talk about this in more detail in the upcoming section.
But just know that although you can dropship on eBay, you need to follow the policies of the platform. It isn't as simple as launching a Shopify or WooCommerce dropshipping store.
eBay Dropshipping Policy
Entrepreneurs often get confused regarding eBay's dropshipping policies. To make it clear, yes, dropshipping is allowed on eBay, but the platform has tightened its rules over the years. So let's go over some of the most common eBay dropshipping policies:
Sellers must deliver the products within 30 days of receiving the payment. Meeting this criterion can sometimes be difficult for dropshippers because they aren't in control of the shipping.
Sellers have to purchase the products from a reputable wholesaler and since most sellers have a MOQ, you'll have to buy in bulk, increasing the required upfront capital to start dropshipping on eBay.
Reselling products from other eCommerce marketplaces like AliExpress or Amazon is strictly prohibited. However, eBay does allow sourcing from a direct wholesaler or a professional sourcing service.
The product must maintain quality standards and should exactly be delivered as advertised. As we know, quality control can sometimes be difficult while dropshipping. That's why always place a test order from the supplier first.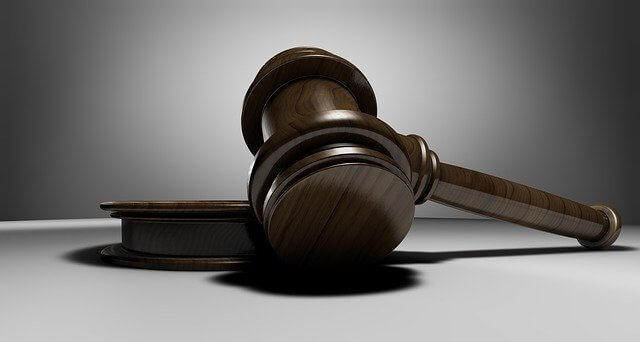 Overall, eBay takes its policies very seriously, and failing to adhere to its guidelines can remove or lower your listings. In the worst-case scenario, it can even lead to a permanent account suspension.
How Much Does it Cost to Dropship on eBay?
The cost of dropshipping on eBay primarily depends on the product you're planning to sell. It is much cheaper than launching a traditional eCommerce store, but it isn't free! You need to pay the eBay fees which include:
Store Fees – In order to start a store on eBay, you need to purchase one of its subscriptions. The monthly plans start from $7.95 and go up to $349.95. Purchasing yearly subscriptions can save you some money as well.
Listing Fees – This is the fee that you need while listing an item on eBay. You get 200 free listings per month; after that, you need to pay $0.35 per listing. Note that this is also commonly referred to as insertion fees.
Final Value Fees – The final value fee is charged only after you sell a listed item. eBay takes a cut of 12.9%, along with $0.30 per order, which can also vary depending on the product.
It's difficult to determine the exact cost of an eBay dropshipping store. But usually, it's cheap because you only have to worry about the store fees at the beginning.
It also depends on the value of the product you're planning to dropship. If it's a high-ticket product, then you'll obviously need a bigger investment.
The Pros of eBay Dropshipping
eBay is a great platform for dropshipping for both big and small businesses alike. To understand why, let's go over some of its advantages:
Easy to Start
Setting up a seller account on eBay is a fairly straightforward process. The only thing you need to worry about is finding a reliable supplier.
Besides that, you don't have to worry about investing a fortune.
Low Initial Investment
The cheapest eBay monthly subscription starts at $4.95, and there isn't any other upfront fee that you have to worry about.
This makes it easy for low-budget entrepreneurs to dropship on eBay, especially if you can find a supplier with no MOQ.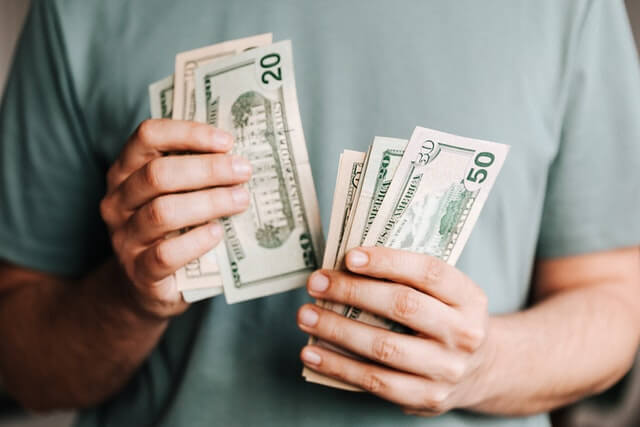 Huge Audience
eBay is one of the world's most popular eCommerce platforms and millions of monthly buyers visit it.
Dropshipping on eBay will give you access to its huge audience and you won't have to work on building an online presence.
Save Marketing Time
Marketing a dropshipping business requires a ton of time and money.
However, if you're operating on eBay, you wouldn't have to put as much effort into marketing.
Just work on ranking your listings and you'll easily get noticed by the buyers.
Minimal Risk
In comparison to a traditional store, it's much easier to scale a dropshipping store on eBay.
The reason is that if you can find a good supplier then you won't have to stock inventory and invest a ton of money into your business.
At the same time, it would also be less risky to test new products because you won't have to buy in bulk.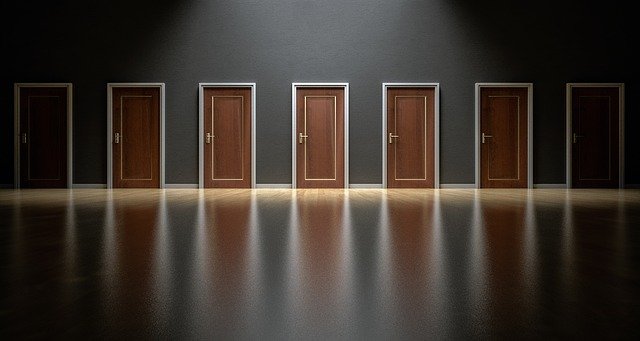 Highly Flexible
Dropshipping on eBay doesn't require a full-time commitment. It's a flexible business model that you can work on alongside a job.
You can dropship from anywhere in the world as long as you have a stable internet connection.
The Cons of eBay Dropshipping
At this point, you're probably thinking that eBay dropshipping is the perfect business model. Well, sorry to burst your bubble, but it isn't as simple as it looks. So let's talk about some of its drawbacks:
Tough to Find Suppliers
As per eBay's policies, you cannot resell products from other marketplaces. This can be a problem because most dropshippers source their products from AliExpress.
You will have to directly find a reliable wholesaler, and most of them have a MOQ, so you'll have to purchase products in bulk – which defeats the purpose of dropshipping.
Strict Rules and Policies
Dropshipping doesn't give you as much control over your business, which can sometimes make it difficult to adhere to the rules and policies of eBay.
Worse still, failing to follow them can get you penalized and can even lead to permanent account suspension. This is the reason many merchants have also started to look for eBay alternatives.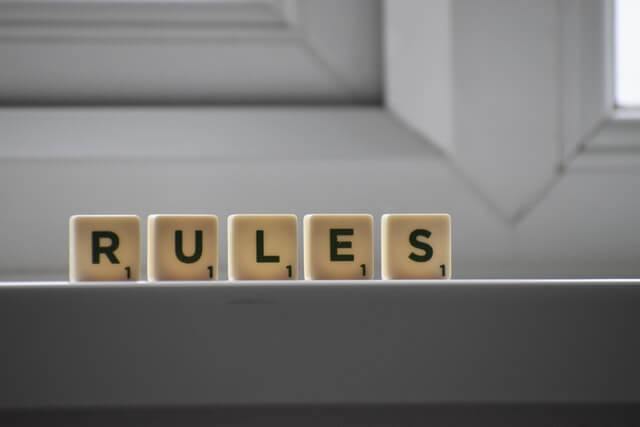 Not Building a Brand
You might be getting access to eBay's massive audience but the biggest trade-off is that you aren't building a name for yourself.
If you want to grow as a business owner, then at some stage, you will have to build a brand.
Low Profit Margins
Unless you're dropshipping high-ticket products, you probably aren't making a ton of profit already. On top of that, you also have to pay a 12.9% cut to eBay every time you make a sale.
This can be demotivating, especially if you aren't getting hundreds of monthly sales.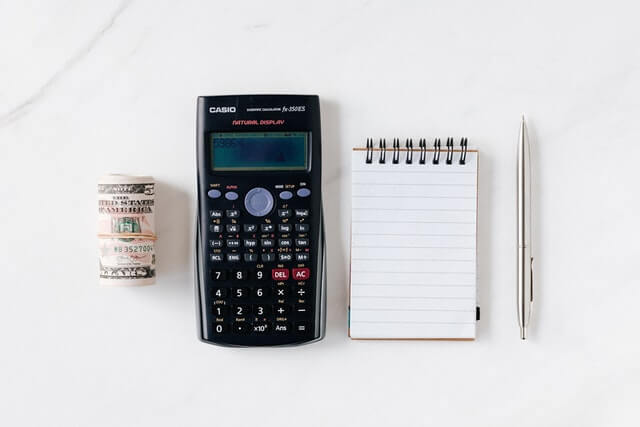 High Competition
eBay has a low-entry barrier, and due to that, the competition is quite high on the platform. There's a good chance that at least 5-10 merchants are selling the same product as you.
This is another reason for the low profit margins on eBay. Most of the time, you would be stuck in price wars with your competitors.
Responsibility on Seller
There's room for a lot to go wrong while dropshipping on eBay. Your supplier might not be able to deliver the product on time, or the delivered product could be defective.
If these things happen, then you will be the one to face the repercussions.
The customers might even leave negative feedback and it will only impact the reputation of your store and wouldn't affect your supplier even the slightest.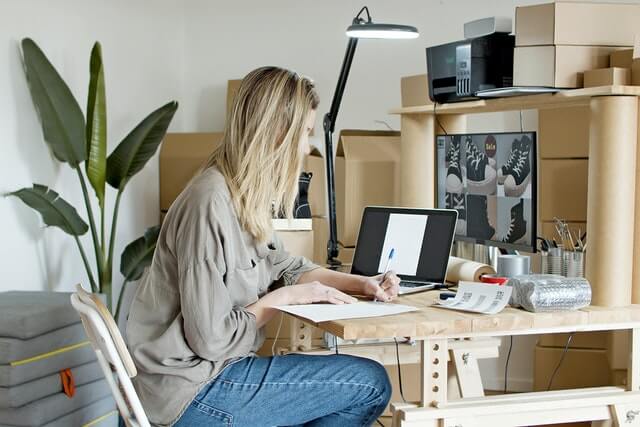 How to Find Items to Dropship on eBay?
Product hunting is an important part of launching an online store. Fortunately, the general approach to finding products to dropship on eBay pretty much remains the same as on any other platform.
There are numerous strategies for product hunting that we've discussed from time to time and one of them is the use of AliExpress.
The rules of eBay say that you cannot source from other marketplaces, but that doesn't mean you can't take inspiration either.
Start your search by checking the best sellers on AliExpress and create a list of products with the highest number of reviews. This will help you assess the popularity and sales of the item.
Similarly, there are a variety of product hunting tools that can be used to find trending products as well. Just keep in mind to avoid dropshipping products that are likely to develop faults, like electronics. Stay away from fragile products as well.
Lastly, you can also directly search for products on eBay using its "Advanced Search" feature. It allows you to sort products according to different categories, set a price range, and target specific keywords.
Poke around with the features to see what type of products are the most popular and the price they're sold at. This will give you some inspiration to find your own dropshipping niche.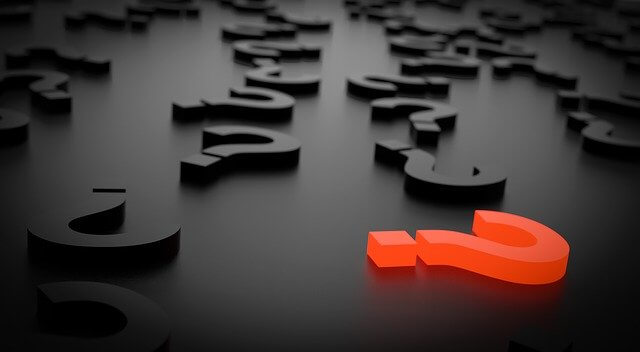 How to Start Dropshipping on eBay?
Now that you know the basics of how eBay dropshipping works, it's time to get to the good stuff – creating your own store!
If you're ready, then here's a 5-step process to help you get started:
Step 1: Create a Seller Account on eBay
Like any other marketplace, before you start selling on eBay, you first need to create an account.
Fortunately, unlike platforms like Walmart, the onboarding process of eBay is quite straightforward. Start by going to the signup page and entering basic information about your business.
After that, choose a plan according to your business requirements and budget. The Starter Plan would be sufficient for most small-scale businesses. You can purchase the monthly subscription for $7.95.
Although the yearly plan would save you money, we don't recommend buying it right away if you're a beginner.
Lastly, choose a name for your dropshipping business and if you have an existing Shopify store, you can connect that to your eBay account using the eBay app.
Step 2: Decide What You Want to Sell
Choosing what to sell is always the most difficult part of launching an online store. We've extensively covered how to find a product for eBay in the section above.
But in general, the following are some of the most popular niches on eBay:
Cell Phone Accessories
Auto Parts
Indoor Growing Items
Watches
Musical Instruments
Hundreds of products come under each of these niches. And you're always free to explore other options as well. We recommend using the advanced search filter on eBay.
Search for a product in different categories and price ranges. This would give you a good idea of what's trending on the platform.
Step 3: Find a Dropshipping Supplier
This is the tricky part because most dropshippers look for suppliers from AliExpress. But as we know already, eBay doesn't allow you to source products from other marketplaces.
That's why you need to find another way to vet reliable suppliers who would sell you products at lower than retail prices.
The problem here is that most wholesalers have a minimum order quantity (MOQ). And if you wanted to buy in bulk, then why would you launch a dropshipping store anyway?
So if you're wondering how you can find suppliers to dropship on eBay, then here are some of your options:
1. Supplier Directories
There are plenty of online directories with suppliers enlisted on them. Sometimes these directories can be quite useful because you can find all the info about different suppliers in one place.
You can browse through the list of suppliers to see whether they offer dropshipping services or not. Moreover, you can also compare different suppliers to see which one of them offers the best rates.
However, the biggest drawback of these supplier directories is that most of the good ones charge a subscription fee.
People usually think it's not worth it because they can simply source products from AliExpress. But in this case, supplier directories are a viable option, especially if you can't find anything else.
2. Professional Sourcing Agents
If you don't want to get into the trouble of product sourcing altogether, then you can simply take the burden off your shoulders.
Just get in touch with a service like NicheDropshipping and let us know the product you're looking for.
Our professional agents will help you source products at competitive prices while ensuring that they meet your desired quality standards.
3. Online Search Engines
Lastly, you can also find a supplier for your desired products with the help of online search engines.
All you have to do is hop on to Google and type (name of the product + supplier). If you want to make it more specific, then you can also add the name of a country at the end.
If you follow this method, then we would suggest avoiding the top search results. That's because being at the top doesn't necessarily mean they'll offer the best price.
For all we know, they could just be dropshippers who have done a fantastic job with SEO. This is one time where you might want to browse through the second and third pages of the search results.
Step 4: Create Your Listings
Once you've finally found a supplier, it's now time to create your listings. You don't want to rush this step, because the quality of your listings will influence the algorithm to make you rank higher.
Let's go over some tips you should keep in mind while setting up your eBay listings:
1. Creating a Title
The product title is the most important part of a listing. It needs to tell the customer what exactly they're about to purchase in the fewest words possible.
What should a product title include? Well, here's a general formula to keep in mind while you're creating a title:
Brand + Product Name + Product Model + Product Type/Colour
All your product titles should contain at least the info that we've shared in the formula above. Feel free to add other elements to it, but make sure it's between 20-70 characters.
2. Product Images
There's no better way to attract customers than by using attractive visuals. The product image is probably the first thing your customers will see, so you might want to put more effort into it.
Most people would get images from their supplier for the product, but we won't recommend that. The reason is that there's a great chance that other sellers are already using the same picture.
You don't want your eBay store to look like you've copy-pasted your listings from somewhere else. So we recommend ordering one unit and professionally capturing its photographs from different angles with a good background.
3. Product Descriptions
Product descriptions will play a major role in helping you rank higher on your eBay listings. Keep them concise and provide as much information as you can to your audience.
The customers should easily be able to understand all the features of the product just by reading the description.
Lastly, make sure your product descriptions are grammatically correct and don't forget to naturally incorporate the keywords.
4. Set the Price
Setting the price is the trickiest part of creating an eBay listing. The competition is so high on the platform that you don't want to price your products too high from the get-go.
We suggest browsing through the site to see the prices of your competitors and take an average of that to determine your listing price.
Only increase the price once you start receiving a steady flow of orders and have secured enough reviews.
Step 5: Forward Orders to Your Supplier
According to the policies of eBay, once the payment is cleared, you only have 30 days to fulfill the order.
That's why you don't want to delay forwarding the order information to your supplier.
We suggest doing it the very same day, and if it's too much of a hassle then you can even use dropshipping automation software to make your work easier.
5 Tips to Successfully Dropship on eBay
Launching an eBay dropshipping store is a fairly simple process – the main challenge is to stand out from your competitors. So here are 5 tips that will increase your chances of success in this marketplace:
1. Invest in Upgraded Listings
eBay has a feature of promoted listings in which you pay a fee to boost the chances of customers seeing your products. This can be beneficial for both beginners to increase their visibility as well as veterans to bag more sales.
2. Offer Good Customer Support
Dropshipping isn't an excuse to leave your customers hanging. Regardless of the situation, your top priority needs to be to promptly respond to all the queries and complaints of your customers.
Sometimes communication alone can help you avoid negative feedback. So don't keep your customers in the dark and take full responsibility in case of shipment delays or damaged product deliveries.
3. Find a Communicative Supplier
Although the price matters, it shouldn't be everything. What's more important is to find a communicative supplier with whom you can build a strong work relationship.
Ideally, your supplier should keep you updated about the status of the product, price ranges, along with stock availability.
4. Introduce Multi-Buy Offers
Multi-buy offers are an age-old tactic to get more sales, but it still works like a charm. The idea is to sell a bundle of products at a discounted price.
For example, instead of selling 1 unit for $10, you can sell 3 for $27. This will not only get you bulk orders but might also save you additional money on the shipping fee.
5. Manage Prices and Stock Effectively
Lastly, no matter how reliable your supplier is, we won't recommend completely depending on them. Keep an eye on the availability and price of the product.
This will help you keep the stock status updated on your profile as well. Otherwise, you would have to cancel orders which can lead to negative feedback and customer dissatisfaction.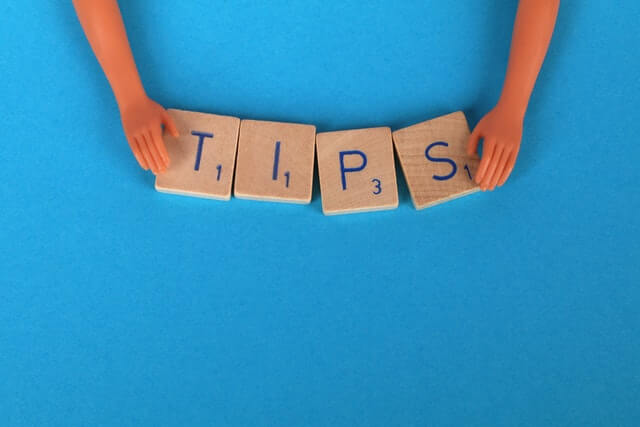 FAQs about eBay Dropshipping
Is eBay Dropshipping Profitable?
The answer to this depends on your future goals and expectations. In general, if you're a beginner who wants to make some money with low risk involved, then eBay dropshipping can be profitable.
However, if you want to build your own brand and have long-term goals with expectations of a high profit margin, then eBay dropshipping won't help you achieve that.
Can You Dropship from Amazon to eBay?
eBay prohibits dropshipping from Amazon or any other eCommerce marketplace. Failing to follow their policies can lead to strict penalties and even permanent account suspensions.
Can You Dropship from Alibaba to eBay?
You cannot dropship from Alibaba to eBay, as the platform doesn't allow you to resale from other marketplaces. Besides, it wouldn't be a great idea anyway because Alibaba is a B2B marketplace where most suppliers have a high MOQ.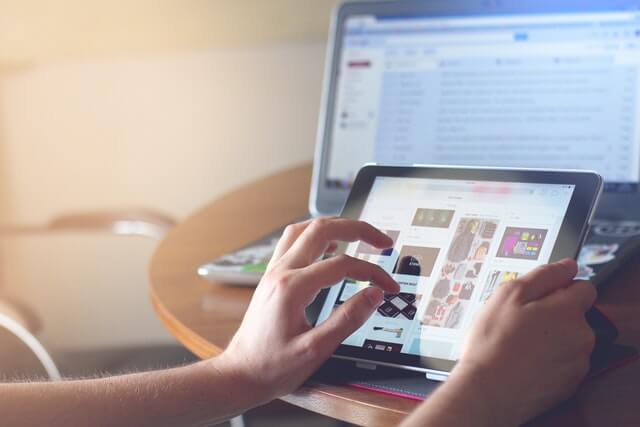 How to Find eBay Dropshipping Suppliers?
There are two common ways to find dropshipping suppliers for eBay. One is to use wholesale B2B directories, while the other is to get the help of a professional sourcing agent. You can also directly search online, but that requires more time and research.
Final Thoughts
Starting a dropshipping store on eBay is pretty easy, and the platform also has a low entry barrier.
It can be a great way for beginners to gain experience and make some money.
But the biggest drawback of eBay dropshipping is that you would completely become dependent on the platform.
That's why, sooner or later, you want to consider building your own brand.
This is where our private labeling services come in. Not only will we source your products but also customize them so you can start your own brand.
So give us a call today to further discuss how you can build your business.