Creating your own brand of products is a new and exciting venture for any dropshipper or entrepreneur. However, it takes some skill and proper planning to get it right.
In this 'how to brand my own products' guide, we discuss the 5 main steps of the process and answer fundamental questions that you may be grappling with.
Read on.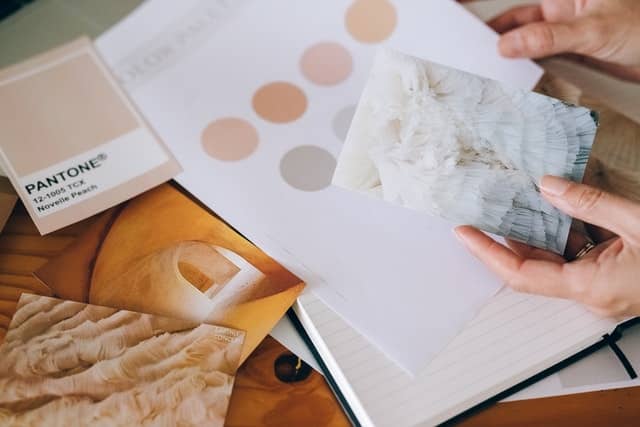 What Does Branding My Own Products Entail?
Branding your own products is also known as private labeling. It is a practice in which a manufacturer produces goods to be sold under your brand name. The products are made to your specification and the manufacturer can not sell them to other clients.
Why Should I Brand My Own Products?
Private labeling offers multiple benefits that you may not have access to when you are reselling products from other brands. Such benefits include:
Growth Opportunities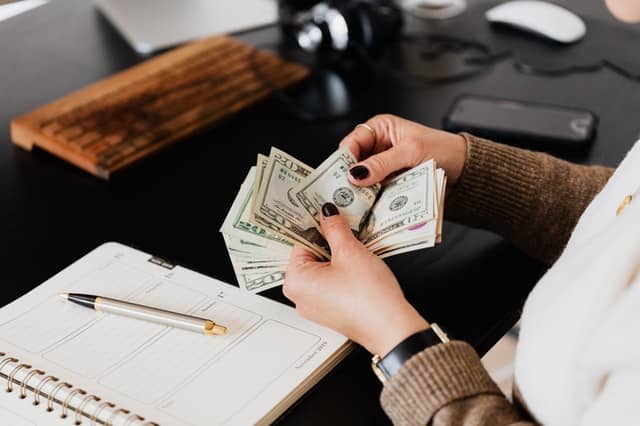 Building your own brand takes time but it offers more growth opportunities compared to simply reselling other brands' products.
Take, for example, that you choose to brand your own skincare products. When starting dropshipping, you might be the only supplier of your products. However, as your products become more popular, other dropshippers may reach out to you seeking to resell your products.
Becoming a distributor for other businesses could provide you with access to new markets, earn you higher profits, and enable you to scale up your venture.
Control
In private labeling, you get to decide the design/formulation and packaging of the products developed for your brand. Subsequently, you may be able to offer your customers a product that you are more confident in and that you feel may align better with their tastes.
As a brand owner, you also get to set the prices for your products. You would no longer be tied to reseller prices and you could set prices that are more accessible to your customer base.
Competitive Advantage
While big brands tend to dominate product markets, customers often appreciate the novelty and uniqueness of private label products. High-quality private label products may, therefore, offer you a competitive advantage.
Is Private Labeling Legal?
Yes, it is. Contracting a manufacturer to manufacture goods for sale under a private brand is fully legal.
However, it is important that you adhere to copyright and other intellectual property regulations when designing or manufacturing your product. Imitating your competitors could earn you a bad reputation or even cause you to get sued.
What Are the Challenges of Branding My Own Products?
Private labeling is a great venture to pursue. Nonetheless, it comes with its share of downsides.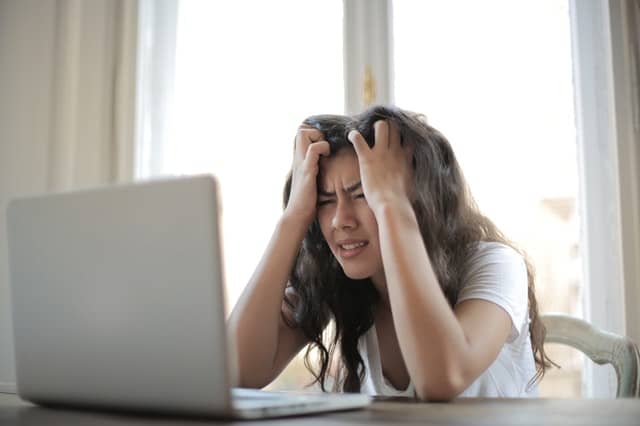 Difficulty Finding the Right Manufacturers
Finding the right manufacturer determines the quality of your private label products. Unfortunately, it can be challenging to find one that meets your quality requirements and matches your preferred price range.
To avoid quality issues, consider requesting product samples before full-scale production begins.
It Can Be Time-Consuming
Unlike reselling where you only share orders directly with dropshippers, private labeling is more involving. You may be spread a bit thin between managing orders and your brand.
However, you could use automation software to help you keep track of tasks like keeping track of inventory.
How Do I Begin Branding My Own Products?
It takes multiple steps to move from developing the concept of a brand to finally branding and selling your own products. Below, we discuss 5 key steps to help you navigate the process towards branding your own products.
Research
As a reseller or practicing dropshipper, you may already be well-versed in selling various products. However, introducing private label products is a whole different ball game because they are new and unknown to the market.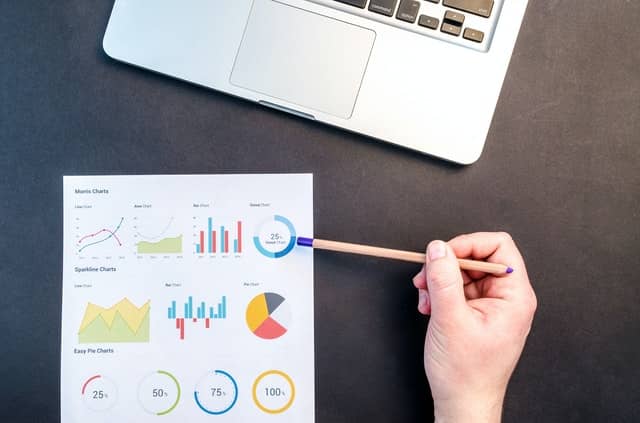 In light of this, it is best to conduct due diligence regarding:
The Products You Intend to Brand
Conducting product research would help you choose the right products to brand. Naturally, the right products may vary from one market to another. However, some common characteristics of winning products would include:
High Demand-

aim for products that customers in your market need but perhaps are not getting enough of. Alternatively, if there is existing demand and adequate supply and find a way to offer a more unique and appealing solution.

Profitability-

consider the average market price of the products you would like to brand and their cost of production. This would give you an estimate of how much you can sell your products for and the

profit margins

you could earn.

Feasibility –

would it be possible to find a manufacturer for the products you are considering? How much would it cost to manufacture, warehouse them, and ship them to customers?
Dropshipping apps and dropshipping forums offer lots of up-to-date data and could prove helpful as you run your research.
Your Target Market
Researching your target market would mostly be centered around answering one question: Who do you envision as the consumers of your product?
The answer to that question would give you some insight on:
Pricing-

high-end target markets allow you to set high prices while low to mid income target markets may require budget prices.

Marketing strategies-

demographic details of your target market like age and gender could help you understand what product designs may appeal to them and make them more likely to buy your private label products.

Production quantities-

how large is your target market? More importantly, what are their consumption habits? These factors could guide you on the product quantities you may need to supply to your market.
Your Competition
Sizing up the competition is always a wise strategy because it helps you venture into the market well-prepared. Find out their weaknesses and optimize your product to fill such gaps in quality or supply. Explore their strengths too and borrow winning ideas.
Draw Up a Budget
Armed with data from your research, take some time to draw up a budget. Keep in mind that private labeling expenses would not only be limited to manufacturing. You will likely also incur the costs that come with introducing a new product to the market.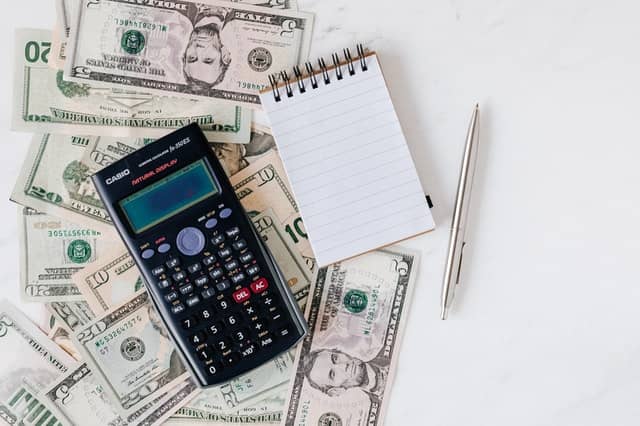 With this in mind, here are some budget items to plan for:
Manufacturing Expenses
The level of private labeling costs you incur largely depend on the manufacturer you choose. The trick is to aim for a manufacturer that offers affordable prices that keep your expenses low and enable you to make a sizable markup.
Branding and Packaging
Branding refers to the custom product labels that will appear on your products. Some manufacturers offer this service in-house but bill it as a separate cost from manufacturing. You could also outsource the making of the labels. The former is more affordable.
Logistical Expenses
Logistical expenses include the cost of warehousing the products after manufacturing and shipping. Some manufacturers may also bill you extra for quality control and packaging.
Marketing
Even the best private label products require advertising. Given that dropshipping is an online business, digital marketing may be your best option. Consider what media platforms you would like to advertise on.
Additionally, consider if you would like to do it yourself or if you would prefer to hire a marketing firm. The latter may be convenient but may cost more.
Tip: You could base your budget estimates on prevailing market rates. However, if you would like more realistic estimates, consider requesting price quotations from a diverse range of service providers.
Create Your Brand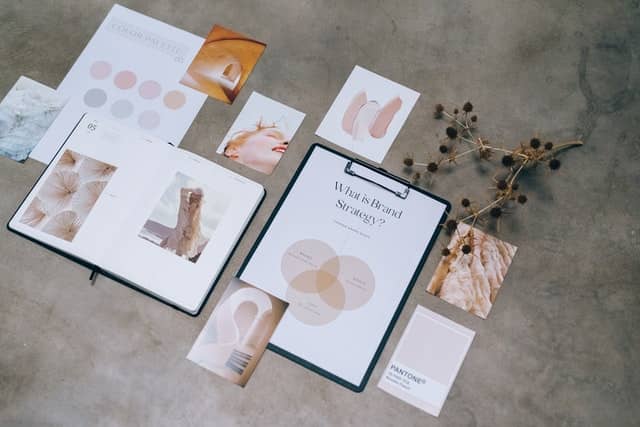 A brand, in essence, is an identity that customers can use to recognize your products. Studies indicate that if customers can relate to your brand, they are more likely to become loyal to it and recommend it to other potential customers.
With that said, a brand is more than just a logo. You may need to invest in:
A Distinctive Factor
The distinctive factor of your private label is what sets your products apart from your competitors.
Consider the Fenty Beauty cosmetics brand, for example. While there are thousands of cosmetic manufacturers in the market, it stands out because of its inclusivity. It filled a niche where people of color could hardly find good cosmetic matches.
You do not necessarily have to reinvent the wheel. Simply evaluate what your competitors may be neglecting or explore areas where you could offer more up-to-date solutions.
A Brand Name and a Logo
When most people think about soda, Coca-Cola is likely one of the names that come to mind. On the other hand, if you present them with a tick symbol, they would tell you it is synonymous with Nike. Therein lies the power of a brand name and a relatable logo.
Perhaps what you could borrow from these giant brands is to aim for a brand name and logo that is unique, memorable, and appealing. To create a logo, you can use free logo maker tools.
Brand Messaging
Messaging is the voice of your brand. So, what would you like your brand to sound like? Would you like it to be lighthearted and fun or sentimental and emotive?
There are countless tones you could take. The key is to make sure that your messaging is relatable to your target market. For instance, if you are private labeling beauty products, your messaging could focus on affirmation and encouraging self-care.
Tip: Brand messaging is a sensitive subject in modern times. It would be best to avoid inflammatory comments that could antagonize potential customers.
Find a Manufacturer
Admittedly, the product is the most important part of private labeling. So, you might be wondering, why finding a manufacturer features so far into this list. Here's why:
Creating your brand first allows you to get a clearer sense of the type of private label product you would like to offer.
Consequently, by the time you select a manufacturer, you will have a more refined product concept. The product will thus match your brand better
With that cleared up, let us now shift focus to finding the ideal manufacturer. Here are some crucial factors to consider as you make your choice.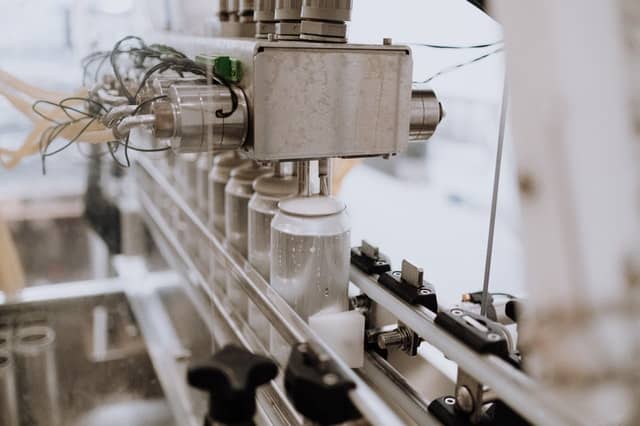 Price and Quality
The more affordable the manufacturing rates a manufacturer offers, the better. Nevertheless, try not to prioritize price over quality. It is better to pay more for better quality than deliver poor quality products to your customers and ruin your reputation.
MOQ
Most manufacturers impose a minimum order quantity because manufacturing products below certain quantities results in losses.
In the beginning, you may have to produce lower quantities before your private label products catch on. It would thus be a good idea to work with a manufacturer with a low MOQ or one without such restrictions.
Complementary Services
A one-stop manufacturer that offers complementary services saves you the trouble of having to engage multiple service providers. It also ensures that you have a standard quality of products as everything is done at the same facility.
From a price perspective, one-stop manufacturing is also more affordable. You would have a better chance of negotiating a package deal including manufacturing, product branding, packaging, and warehousing.
If you are a dropshipper, look out for dropshipping fulfillment services as well. Consider whether your manufacturer offers the service, the scope of their fulfillment radius, and the costs involved.
Customization Services
Product manufacturers often offer generic product designs and formulations. Customization services allow you to work with the manufacturer to come up with a design/formulation that suits your brand. Product development will also be key to the growth of your brand.
Production Capacity
Manufacturers have different scales of production. It may, however, be advantageous to work with one that has a high production capacity.
Mid to large-scale manufacturers may offer better rates due to economies of scale and would easily manage your orders as demand for your private label products grows.
How to Brand My Own Products From China
China is a top choice for private labeling services. Given that it is a manufacturing hub, the cost of manufacturing is usually lower and manufacturers are well-experienced in production and customization.
However, if you do not reside in China, private labeling goods from China would require some effort. The good news is that it is not an overly complex process and there are many ways for you to access manufacturers. You could either:
Contact the manufacturer directly online

Visit the manufacturer in China

Use an agent to liaise with manufacturers on your behalf
Each of these options presents its own sets of challenges. Handling everything on your own could be overwhelming while using an agent could be risky as not all of them are trustworthy.
At NicheDropshipping, we understand how challenging this can be. This is why we strive to offer seamless all-inclusive dropshipping services to our clients. Moreover, every detail about our reputation is verifiable.
If you choose to work with us, we could:
Register Your Private Label Brand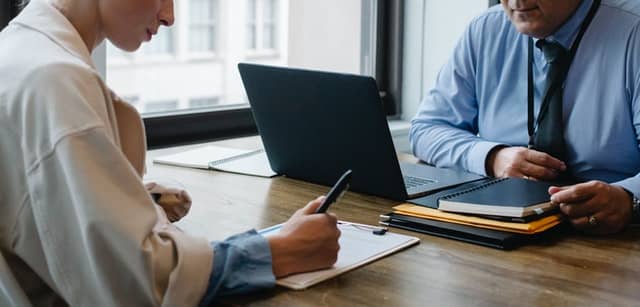 After putting so much effort into researching and creating your brand, it is important that you protect it. After all, you never really know what your private label could grow into. A quick look into Nike's journey proves this point.
Registering a trademark protects your brand from replication and unauthorized use. It may not be mandatory but it is prudent. So much so that Amazon highly recommends it and even protects registered private label businesses.
However, the procedures may vary from country to country so be sure to find out what the procedure is in your locality.
Final Thoughts
Stagnation, in a business as competitive as dropshipping, can lead to a decline in profits and displacement by competitors. Exploring growth avenues such as private labeling is, therefore, a great way to stay relevant and boost your income.
Make an effort to:
Do your due diligence

Create a brand that customers can relate to

Offer a product or solution that matches their needs

Ensure you deliver high-quality private label products

Work with a marketing strategy that resounds with your target market
While all of this is achievable, we, at NicheDropshipping, can make it much easier for you. Contact us today and let us help you accomplish your private label dropshipping goals.