Finding a quality product manufacturer is an essential step towards making your business successful. It can, however, be a difficult process when you do not know where to begin.
Lucky for you, in this comprehensive guide, we explore all you need to know about how to find a manufacturer as well as how to navigate each step.
Are you ready to find the right manufacturing partner for your business?
Read on.
Factors to Consider When Choosing a Manufacturer
Before we dive into the various ways you can find a manufacturer for your products, let us discuss some key qualities to look for in a manufacturer.
This is important because when you have a defined set of requirements, you will be better placed to not just identify a manufacturer but rather a suitable manufacturer.
As you compare manufacturers, it is advisable to consider:
Your Manufacturing Needs
The question to ask yourself here is: what services do you require from a manufacturer?
For example, if you are in the coffee industry, would you like a manufacturer that offers you ready coffee blends, or would you like to roast your own blends? Or if you sell t-shirts, would you like them plain or branded or both?
Other needs to consider here include:
Material

– do they use the materials that you prefer? Can they source custom materials on your behalf? Do they offer a variety of material options?

Complementary services

– does the manufacturer offer delivery services to your premises? Warehousing? Or, supposing you would like to

dropship products

, do they offer fulfillment? What about product customization?
Production Capacity
Production capacity refers to the number of units of a product that a manufacturer can produce in a day. This will determine whether your chosen manufacturer will be able to meet your supply needs.
It is best to work with a manufacturer that has a large production capacity because:
They will easily be able to keep up with your orders without delays

You can still work with them even as your business grows and orders increase

Large-scale manufacturers can often offer better rates as they enjoy economies of scale
The Quality of Their Work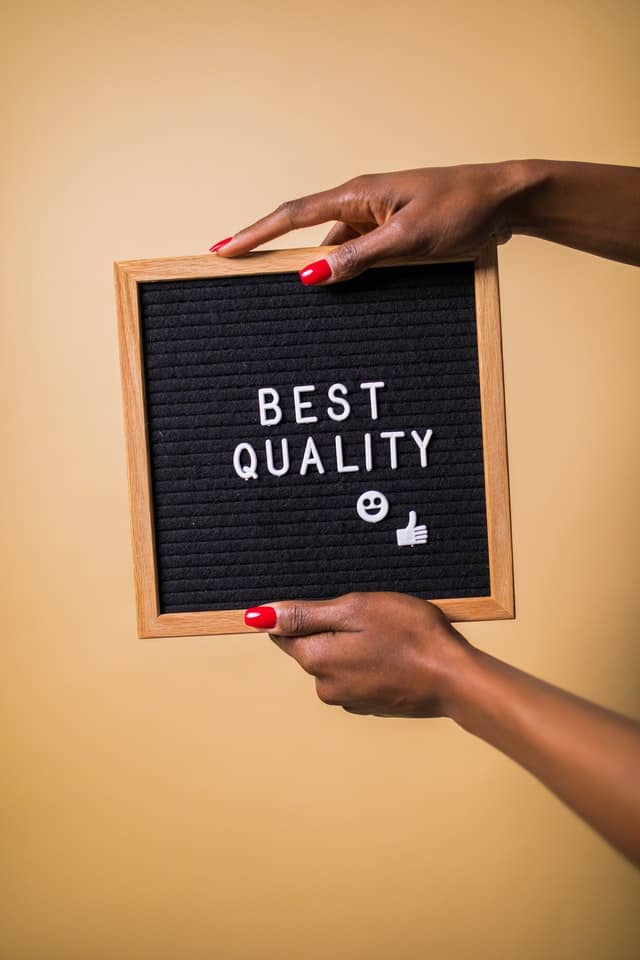 The quality of products that your manufacturer offers can determine whether your business grows or fails. This is because, no matter how good your product concept is, if they execute it poorly, your customers will not enjoy your product.
Take your time and evaluate other products that the company has manufactured and test their quality.
It may also be a good idea to establish whether they have any experience manufacturing the kind of product you need them to make.
Additionally, investigate their quality control measures. This will tell you how committed they are to quality standards. It will equally assure you that your customers will not receive uninspected or reject goods.
Prices
The cost of manufacturing directly affects your profits. The higher the cost of production the slimmer your profit margin.
Alternatively, you could pass on that cost to your customers but that will likely make your product expensive and result in lower sales.
Aim for a manufacturer that offers you affordable production rates without compromising on quality. The easiest way to handle this is by getting quotes from multiple firms and choosing the best deal among them.
Minimum Order Quantity
Some manufacturers only accept orders of a set number of product units. On the quote you receive, you may find this indicated as 'MOQ 500 units' or something similar.
Sometimes, MOQs can also be set on monetary value. For instance, a manufacturer could stipulate that they only handle orders over $1000.
MOQ terms vary from one manufacturer to the next. You may also find that the cost of production differs based on the size of your order. Larger orders often attract friendlier rates.
Ensure that you fully understand the MOQ terms so as to make an informed decision. The terms should also match the needs of your business. If your business is still young, low or no MOQs would be best.
Location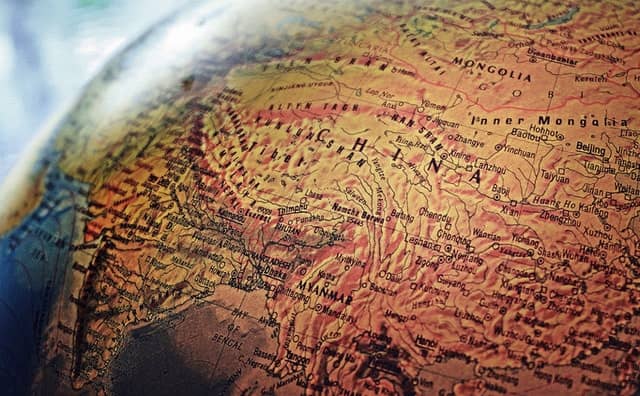 In most cases, you will find both local and overseas manufacturer options. It is best to compare both options.
However, be keen to find out if potential manufacturers fulfill orders to your preferred destination. Capabilities such as worldwide fulfillment are always a plus.
Look into their shipping options too as well as the costs involved. If the costs are too high for your current budget, it may be more ideal to partner with local manufacturers.
Intellectual Property Regulations
Any manufacturer that you engage with will have full access to the design or formulation of your product. The challenge with this is that manufacturers serve multiple clients within the same industry.
Consequently, there is a risk that they may share your intellectual property with your competitors or exploit it for their gain.
The only way to shield yourself from such misfortune is to work with a manufacturer that is willing to sign a Non-disclosure Agreement. If they are unwilling to commit to such a contract, they may not be the safest choice for your company.
Industrial Certifications
Every industry is regulated by certain quality and safety standards. In the USA for instance, food and pharmaceutical products are certified by the FDA. The EU and other jurisdictions also have their lists of certifications.
Before you partner with a manufacturer, ensure that their production standards and certifications can meet the regulations of your jurisdiction. This is especially important if you are considering overseas manufacturers.
How Do I Find a Manufacturer For My Product?
Now that you know exactly what you need in a manufacturer, you can confidently begin your search.
Here are some of the avenues you could use to find a manufacturer for your product.
An Internet Search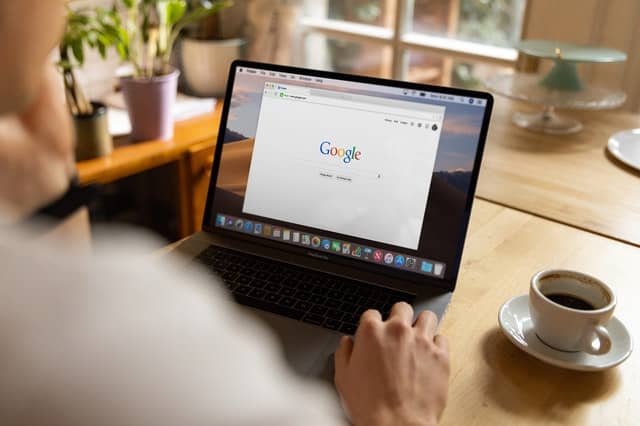 Take, for example, that you are looking for a custom t-shirt manufacturer. All you have to do is open your browser and enter those exact search terms.
If you would like to refine your search results, you can add details such as size or your location: 'custom plus-size t-shirt manufacturer' or 'custom t-shirt manufacturer Malaysia'.
The beauty of an internet search is that you can conduct one wherever you are at any time of the day. Moreover, unlike having to personally visit each manufacturer, the internet allows you to compare hundreds of options all at once.
It does, however, have its pros and cons.
Pros:
It takes less time than in-person visits

You can find both local and overseas manufacturer options

You can read reviews of other clients about potential manufacturers
Cons:
Not all manufacturers have an online presence

It can be difficult to differentiate between scammers and genuine manufacturers online
Online Supplier Databases
An online supplier database is a curated list of product suppliers/manufacturers presented on a website. Unlike an internet search, this approach will give you more definitive results that are well organized.
Examples of online supplier databases include Alibaba, AliExpress, and thomas.net, among many others.
Each of these platforms has a unique layout. So, how you find a manufacturer on AliExpress may be different from how you navigate another site. Nonetheless, they are easy to use and often have a search bar.
Pros:
They offer more refined results

You may not encounter as many scammers or false advertisers

The search results are often well-organized and can be less overwhelming to sift through
Cons:
Some databases require membership or membership fees before you can access their manufacturer listings
Trade Fairs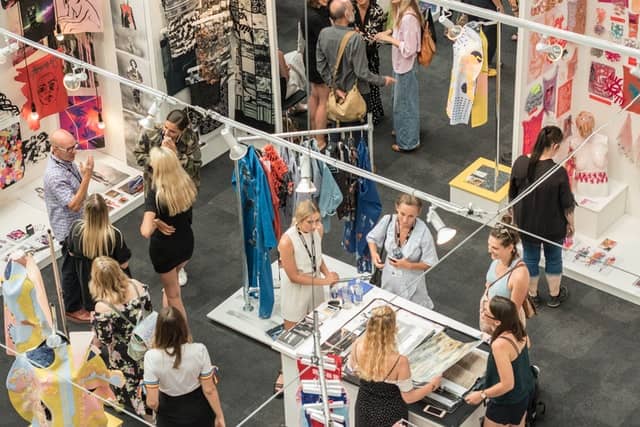 Most industries have trade fairs once or twice a year. Local trade fairs are usually limited to manufacturers from your country while international trade fairs accommodate a much wider variety of participants.
Still, both local and international trade fairs give you a chance to have one-on-one interactions with numerous manufacturers. You can ask as many questions as you would like, gather pricing quotes, and evaluate their work samples.
It is best to make advance plans for trade shows as they may require you to travel. Online trade show calendars can help you identify the dates and venues of different fairs so that you can decide which of them you can attend.
Pros:
You can get real-time feedback on all inquiries

You may be able to sample manufacturers' products

It saves you time and money as you can interact with numerous manufacturers all under one roof
Cons:
The costs of attending an international trade fair can sometimes be prohibitive
Industry Recommendations
In any industry, top manufacturers have a reputation that precedes them. You may have heard of them through:
Industry awards

Recognition or recommendation by trade bodies and regulators

Fellow business acquaintances in the industry
This method of finding a manufacturer will require you to keep up with events in your industry. You can achieve that by reading industry publications, attending networking events, or benchmarking competing firms.
Pros:
The recommendations you receive will be tried and tested
Cons:
It can be a time-consuming approach

Sharing manufacturers with your competitors requires very high confidentiality standards

Highly-ranked manufacturers in various industries are usually in high demand and may subsequently have higher rates
A Sourcing Company/Agent
Sourcing companies serve as a bridge between you and manufacturers.
They usually have an in-depth understanding of manufacturers in their regions and what they have to offer. Consequently, when you present them with your list of requirements they can give you a shortlist of suitable manufacturers.
Enlisting the services of a sourcing agent would be a good idea if you would like a quick response without having to do much of the work yourself. They are also ideal when:
You would like to engage an overseas manufacturer and can not travel

There is a language barrier between you and potential manufacturers
Aside from finding you the right manufacturer, a sourcing agent can also act as your representative. In such as an arrangement, they may:
Request quotes

Negotiate better rates on your behalf

Inspect the manufacturer's premises and their production standards

Handle logistics such as requesting product samples
Cons:
It can be difficult to identify genuine sourcing companies especially in overseas arrangements

You will likely incur costs to access the services of a sourcing company
How Do I Get in Contact With a Manufacturer?
If your potential manufacturer has an online presence, then you could begin initial conversations via email. Written correspondence is, in fact, recommendable and as you would be able to refer to it whenever you need to.
On the other hand, if you are not able to reach them online, phone calls or in-person visits would do. For overseas manufacturers, a sourcing agent would have to make the visit on your behalf.
How Do I Get a Product Idea Manufactured?
Once you get in touch with your potential manufacturer, you will have the opportunity to discuss your product idea.
However, before you discuss any proprietary information, it is advisable that you have a confidentiality agreement in place. This ensures that the manufacturer can not share or replicate your idea.
With intellectual property issues settled, you can schedule a meeting to discuss your product idea and the possibility of manufacturing it. For this you should prepare:
Detailed drawings with specific measurements

A prototype (if possible)

Detailed product concept notes to help the manufacturer understand the product better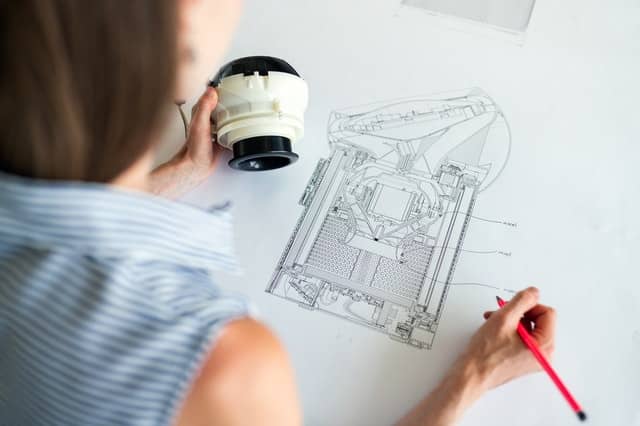 A good manufacturing company should have experts on hand to evaluate and discuss the viability of your idea.
In some instances, product design or manufacturing engineers may suggest modifications to improve your concept. They may also advise you on the production costs of each unit.
If the feedback is positive, you can then proceed to negotiate terms of engagement with the manufacturer.
How Much Does it Cost to Manufacture Goods?
There is no definitive answer to this question because the cost of manufacturing differs based on:
The type of product-

custom products, high-value products often cost more to make

The materials used-

high-quality or rare raw materials often result in higher costs

The processes required to produce a product-

longer or more complex procedures cost more than simple ones

The size of the order-

bulk manufacturing orders attract lower costs
The manufacturer you choose also plays a huge role in your costs of manufacturing. For example, manufacturers in China are often way more affordable than those from most other parts of the world.
How Do I Find Manufacturers in China?
In a bid to boost the country's import and export trade, the Chinese government and trade bodies organize mega trade shows every year. An example of this would be the Canton Fair held bi-annually in Guangzhou. This would be a perfect opportunity to meet Chinese Manufacturers.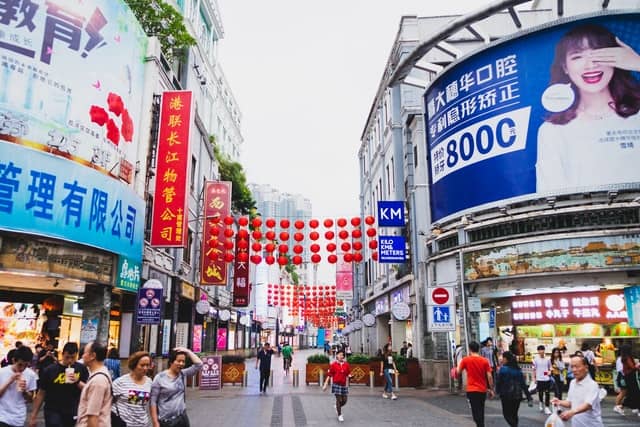 Alternatively, you could vet and partner with a sourcing company in China. They could help you find the right type of manufacturer for your needs.
That said, as more companies look to China for manufacturing, Chinese manufacturers are making an effort to be more accessible. You may still be able to reach them directly via phone or email addresses listed on their websites.
The only downside is that not all companies have English-speaking representatives. Further, sourcing companies tend to have long-standing relationships with manufacturers. They may, therefore, be able to negotiate much better rates than you can.
How Do I Verify Manufacturers From China and Other Overseas Countries?
A quick online search can give you substantial information about most manufacturers around the world. However, before you commit, it is best to obtain information from an official source.
Most countries, including China, have a Chamber of Commerce. This is a trade body that seeks to enhance both local and international trade between companies. They maintain a record of almost all registered companies in the country.
As such, you can put in a request with the China Chamber of Commerce or those of other countries when you need to verify a manufacturer. Often, if it is a valid company, they will have its registration details.
Another option would be to request authentic certificates from a potential manufacturer. This would help you verify their status and also take note of their manufacturing certifications.
Choosing the Right Manufacturer For Your Product
One of the easiest ways to identify the right manufacturer is to make a comparative shortlist. In this shortlist you could include:
Experience

The production costs offered by each suitable potential manufacturer

Their turnaround times

Any value-adding services they provide e.g decoration, product customization for different markets

Logistical services and costs I.e shipping expenses, warehousing options, just-in-time delivery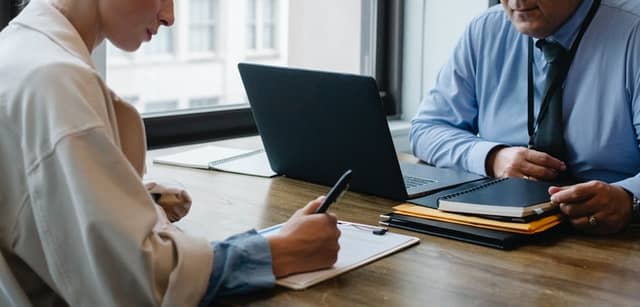 These details will help you identify the manufacturer that would be a good fit for your business. Still, if you have a hard time choosing between them, you could request that they manufacture samples of your product.
Samples would give you tangible feedback on each manufacturer's quality standards, production efficiency, and delivery system. You would then be able to make a well-informed choice.
Final Thoughts
As an entrepreneur, you most probably have a vision of the type of product and user experience you would like to offer your customers. The only way to achieve these goals is by finding a manufacturer that understands and can bring your vision to life.
We have well-established relationships with manufacturers in China and can negotiate the best rates on your behalf. Our agents will present you with a price quote based on your private labeling needs. We also offer a comprehensive list of order fulfillment services across the globe.
Simply reach out to us and we will help you find the best manufacturing solutions for your business.