Shopify vs. WooCommerce dropshipping is perhaps the most commonly discussed topic among dropshippers, and for a good reason since they're the two most popular eCommerce store builders.
WooCommerce and Shopify both have their strengths and weaknesses, but they're both great options – which one you choose depends on your possibilities and needs.
To help you choose between Shopify and WooCommerce, we created this thoroughly-researched comparison sheet. Let's dive in and see which site builder is better suited to your needs.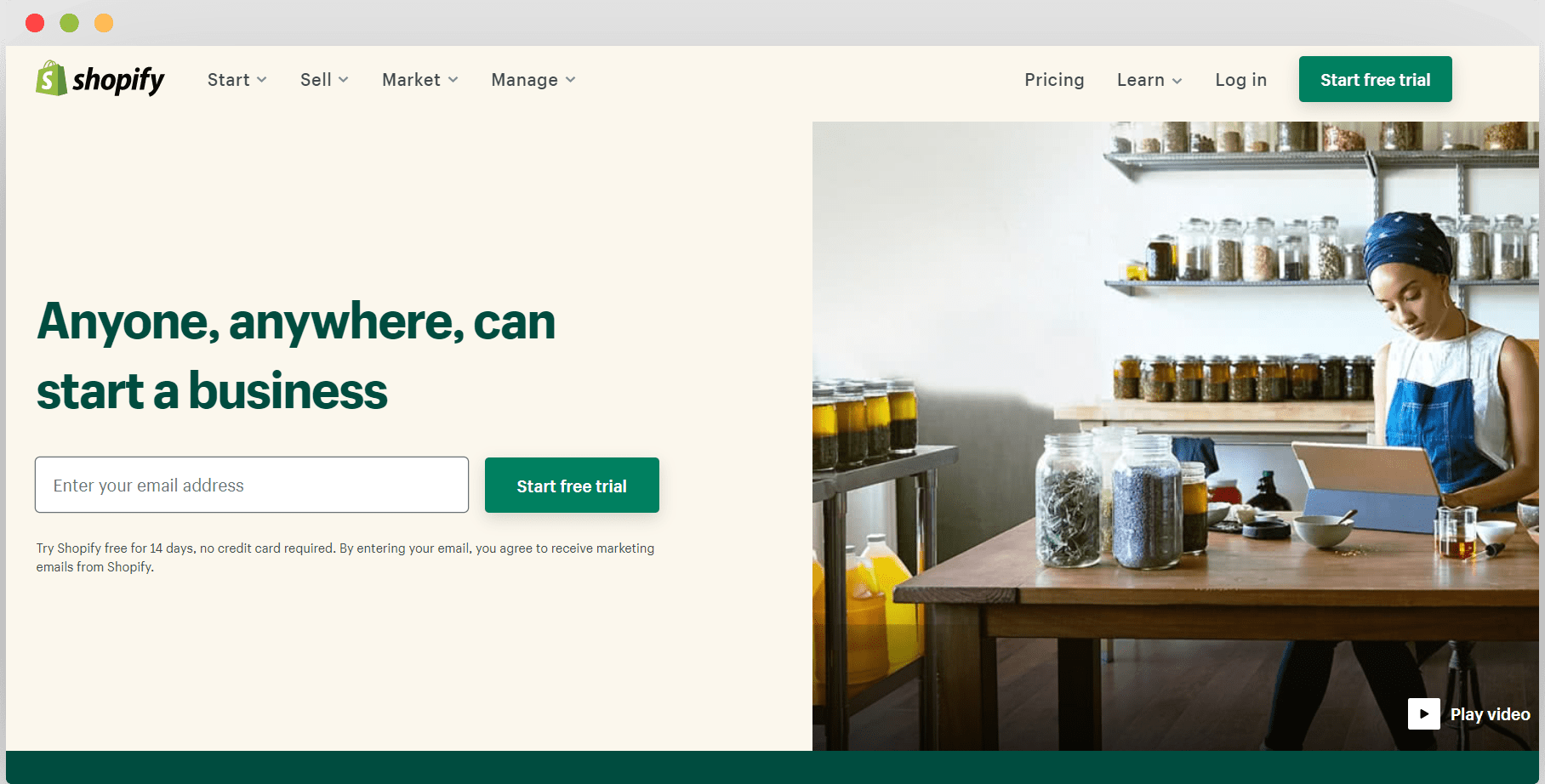 Shopify vs. WooCommerce Feature Comparison
Shopify or WooCommerce – how to choose between the two best eCommerce builders in the world? With our help, of course.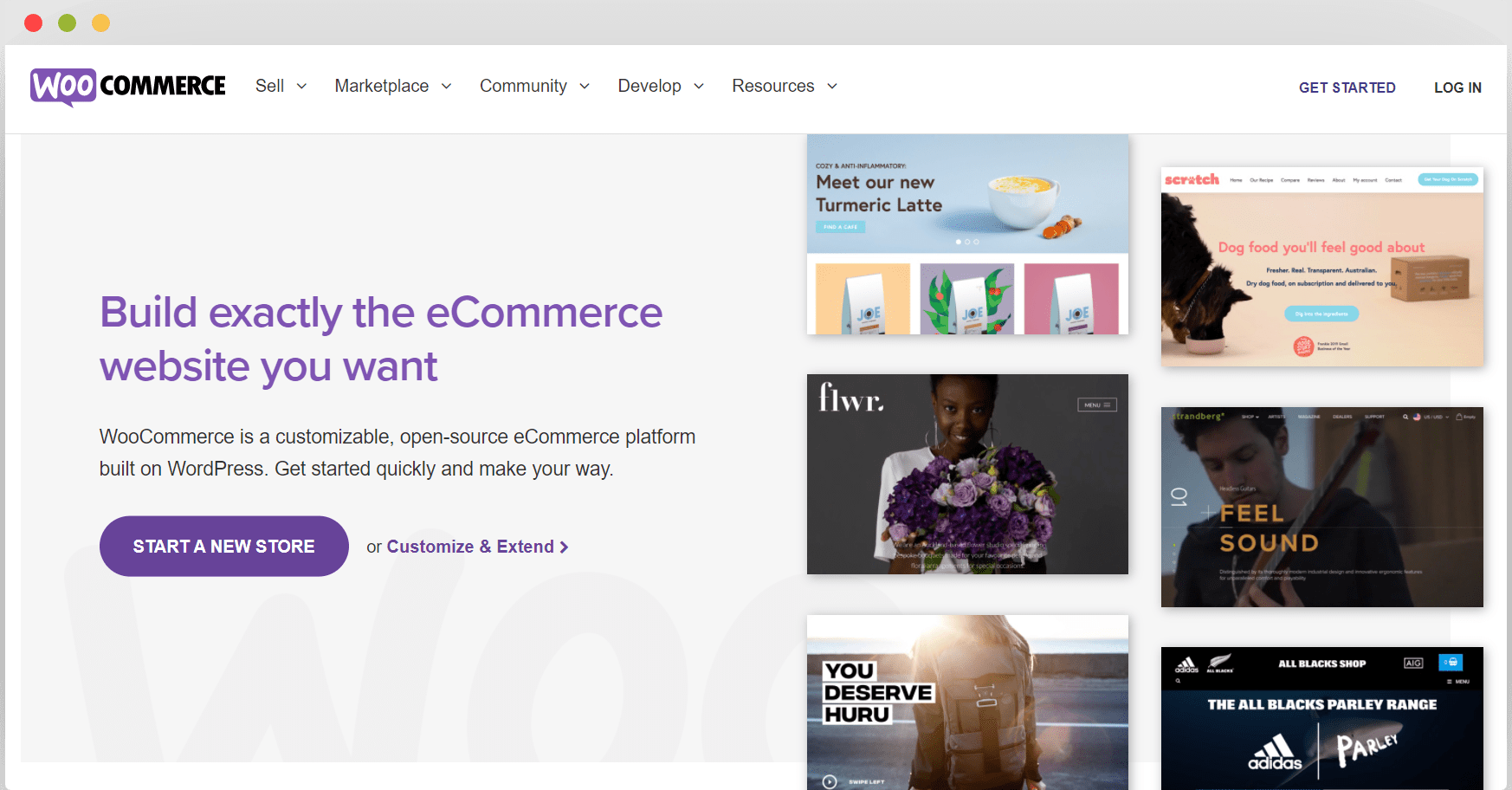 We've done the research and created this in-depth comparison of all the features that WooCommerce and Shopify offer. With this comparison, you can choose the one that suits you the most.
Ease of use
Let's start with Shopify, an all-in-one solution offering a fully functional, hosted, and secure online store.
You, as the user, don't have to install or download anything or take care of any technicalities. After you sign up and choose a plan, you'll get redirected to select a theme and start designing your store.
Shopify has a beginner-friendly interface with a simple drag-and-drop editor to help you build an online store even if you've never done it before. However, this simplicity of Shopify also means that not everything is customizable.
Contrary to that, WooCommerce will require some background knowledge of building a website, either with coding or using a paid builder like Elementor. Plus, you'll have to take care of the hosting, domain registration, security, and backups on your own.
Verdict: Shopify dropshipping is the winner when it comes to ease of use.
Pricing
As an open-source WordPress plugin, WooCommerce is entirely free to install and use. But, you'll have to pay for WordPress hosting, domain, and possibly a theme. Plus, WordPress websites usually need several different plugins, some free and some paid.
Shopify pricing, on the other hand, is very straightforward. They don't have a free plan. You pay $29 a month for their Basic plan, but it includes hosting and SSL. Shopify's regular plan costs $79/month, and it comes with a domain name included.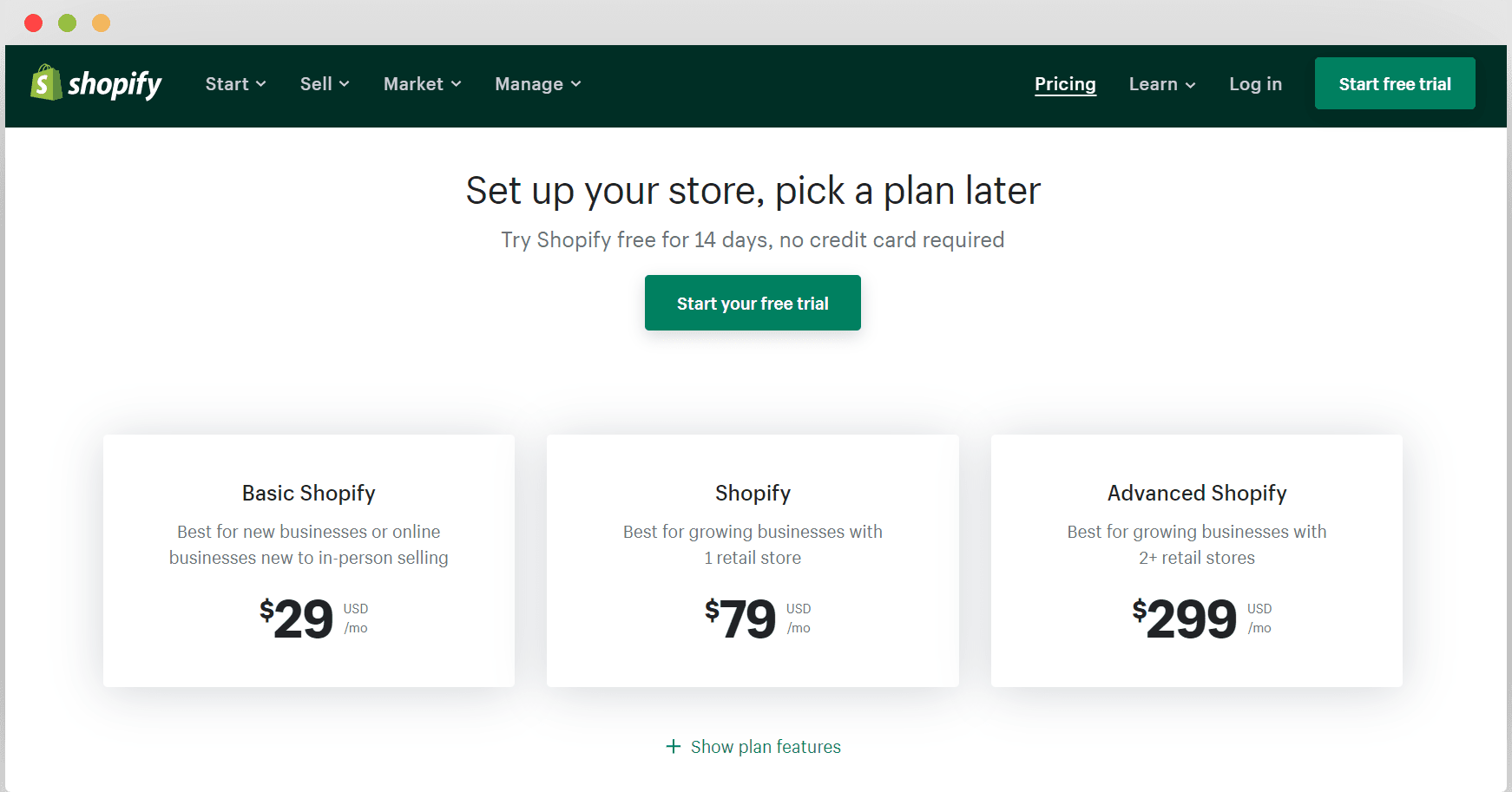 On the other hand, Shopify also charges transaction fees on third-party payment services, which you don't have with WooCommerce.
Verdict: WooCommerce is free but has underlying costs like plugins, domain, and hosting, while Shopify is paid but has more included in the price. However, Shopify's transaction fees are a con. So, WooCommerce wins in regards to pricing.
Integrations and plugins
In regards to their integrations and add-ons, both Shopify dropshipping and WooCommerce are incredible.
Shopify has its own Shopify App Store with hundreds of free and paid third-party integrations. With these integrations, you can add different features to your online store: payment gateways, lead generation, SEO, discounts, countdowns, reviews, and more.
As a WordPress plugin, a WooCommerce store can use over 58.000 free and paid plugins. WordPress has a plugin for literally every feature you can think of, from email marketing to social media sales channels.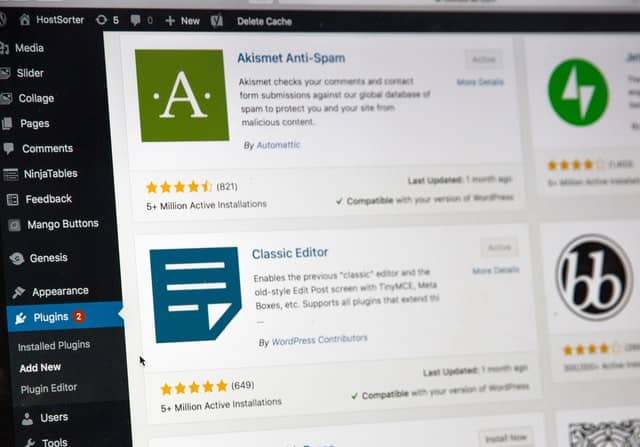 When it comes to customized APIs, you'll find it much harder to implement them in Shopify rather than WooCommerce and WordPress stores.
Verdict: Due to its customization possibilities and the much larger number of free and paid plugins and integrations, WooCommerce wins in this category.
Time to build
Shopify has a drag-and-drop editor, which is beginner-friendly, there's zero need for code knowledge, and you can have everything up and running within half an hour. Plus, it comes with its hosting and SSL included, so this simplifies things.
Although the WooCommerce plugin is easy to install and work with, first, you'll need to have a WordPress website since WooCommerce is a WordPress plugin. To build a WordPress website, you will need some technical knowledge.
Aside from the actual designing (choosing a theme and editing it), you'll need to choose a hosting plan and a domain from your website. With WordPress, you have to set up and purchase the hosting manually, which is also a learning curve.
One plus when it comes to WooCommerce is that it's possible to duplicate stores, making it possible to create multiple stores faster. With Shopify, you'd have to build each store from scratch.
Verdict: Shopify is the winner for this feature – it's much easier and faster to build an online store with it, especially for beginners. But, for making multiple shops faster, WooCommerce may be better.
Themes
Shopify has over 70 professionally designed themes to choose from. However, only about ten of them are free to use. For the rest, you'll have to pay. All Shopify themes are beautifully designed and entirely mobile-responsive.
With WooCommerce, you get access to hundreds of themes, both free and premium. Some of these themes are entirely and others partially customizable, but there's a broader choice for free themes than Shopify.
On the subject of themes and design, we have to mention that Shopify's themes have fixed elements that cannot be completely customized. With WordPress themes, however, your customization possibilities are endless.
Verdict: WooCommerce takes the lead when it comes to the number of themes to use, especially free ones.
SEO and content
In regards to SEO and blogs, WordPress and WooCommerce are better optimized. However, in regards to speed, clean code, and URLs, Shopify kind of sticks out.
To increase the speed of WooCommerce websites and improve your search engine rankings, ensure that you use quality hosting. Shared hosting is often not enough for large eCommerce stores with many product pages.
Both WooCommerce and Shopify provide excellent SEO options, although the Yoast SEO plugin for WordPress sites is a favorite among marketers. With this, you can edit all your meta titles, meta descriptions, ALT tags, and other SEO elements to rank higher.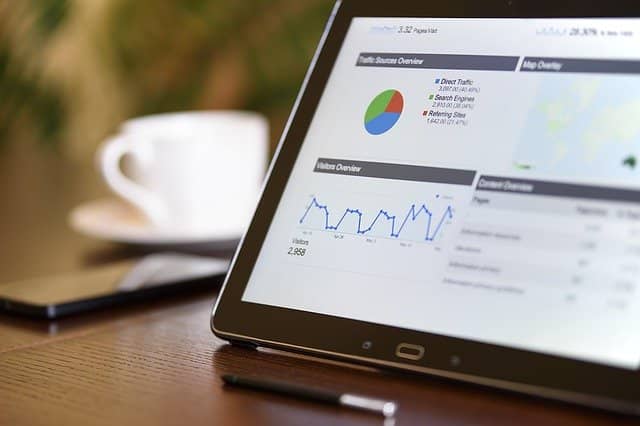 Finally, we have to talk about load times since they're a huge factor in SEO success. If your store doesn't load fast, the visitors will abandon it before they even get there.
In this regard, Shopify stores have excellent hosting, which gives them their naturally fast load times. WooCommerce stores, on the other hand, won't be so fast unless you get yourself a good host service.
Verdict: For SEO and blogging purposes, WooCommerce is still better than Shopify. However, consider that Shopify stores have an excellent load time, while WooCommerce stores need work to increase their speed.
Customer support
In regards to customer help and support, Shopify and WooCommerce differ a lot. Shopify users enjoy 24/7 Shopify Support, regardless of the plan. That's an undeniable benefit, especially for dropshippers who sell in different time zones.
With Shopify, you can get support via email, phone, live chat, or even Twitter. Additionally, on Shopify, there's a knowledge base of guides, video tutorials, and other helpful materials to help you start.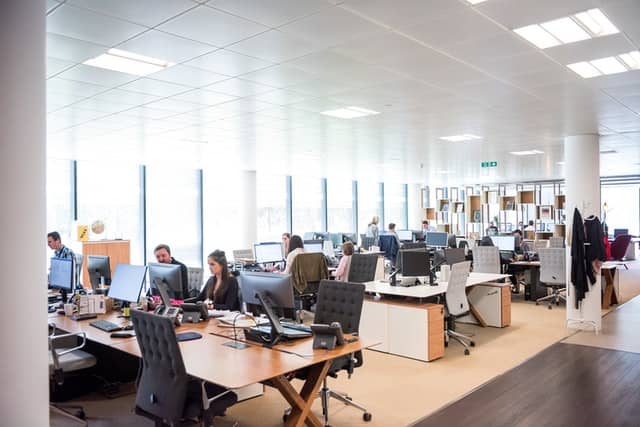 On the other hand, WooCommerce is a free, open-source plugin. That means that it won't have your typical customer support. Instead, you'll be able to find many WooCommerce issues resolved through online forums or blogs.
WooCommerce accounts for almost half of the stores online, so finding help shouldn't be hard. Plus, you can find many how-tos and step-by-step guides to help you solve WooCommerce problems.
Verdict: Due to the lack of direct customer support from WooCommerce, we have to say that Shopify wins this race.
Security
When it comes to security, Shopify leaves no space for worry. All Shopify plans come with an SSL certificate included. Plus, Shopify takes care of all your updates, backup, and backend security problems.
SSL is the difference between an unsecured http// and a secured https//, or that little lock that you see next to the URL showing that you're accessing a safe website.
Unfortunately, WooCommerce stores don't come with SSL certificates included. Considering that WooCommerce works on WordPress websites, you'll have to also purchase an SSL for your domain.
In some cases, you might get a free SSL included with your hosting or domain purchase. But, in any case, securing your WooCommerce store will be your responsibility.
Verdict: For security, both stores are typically safe. However, with Shopify, you automatically get an SSL certificate without doing anything from your side. That makes Shopify a clear winner.
Payment options
Shopify has a payment processor called Shopify Payment. Stripe powers this system, and with it, you won't have transaction fees.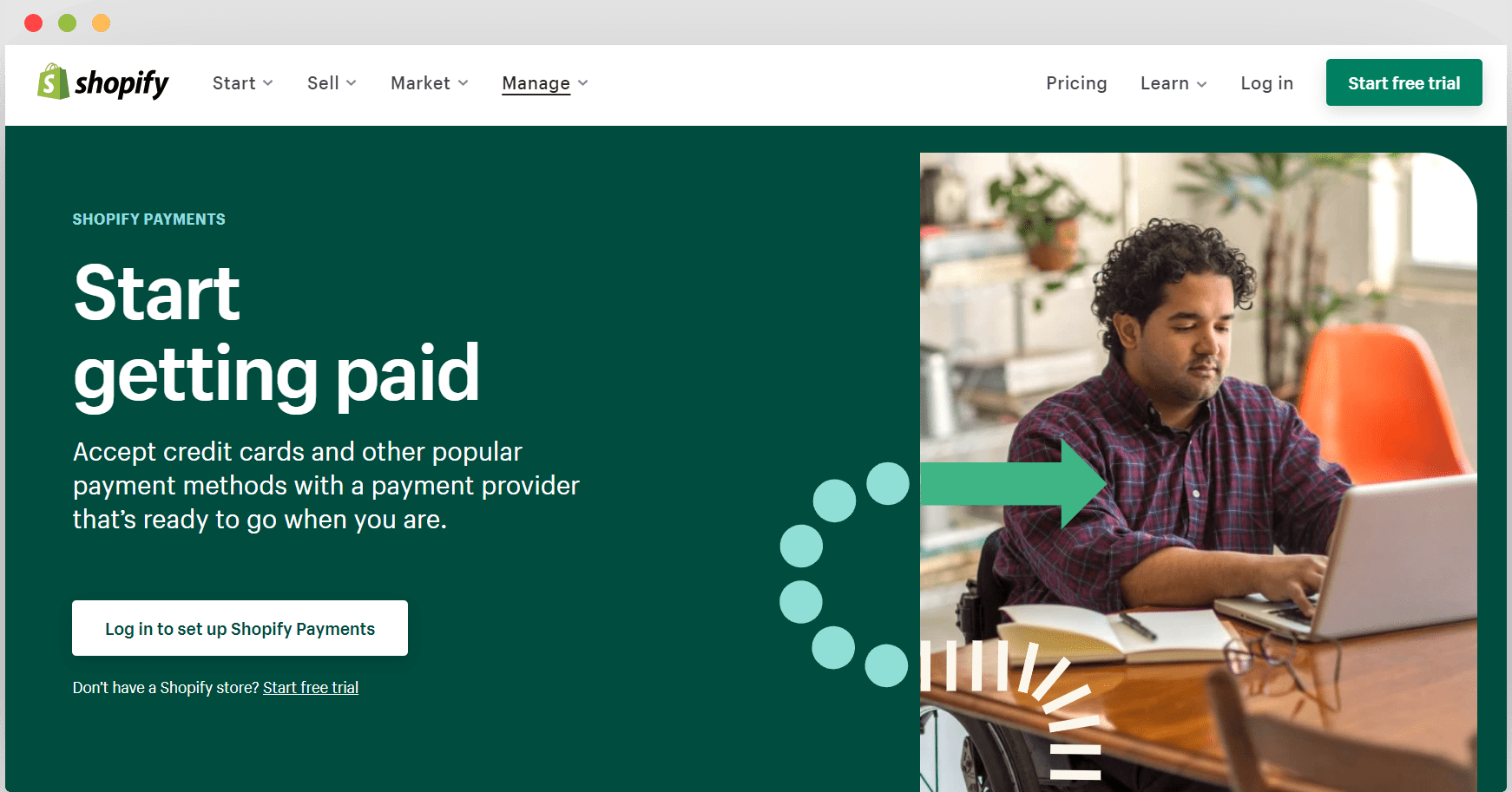 But, if you decide to use third-party payment processors such as Amazon Pay or PayPal, Shopify charges a transaction fee. The fee depends on the plan. The basic plan charges 2% of the amount, the regular plan 1%, and 0.5% with the Advanced one.
WooCommerce doesn't have its processor but has two built-in third-party options – PayPal and Stripe. Unlike Shopify, WooCommerce doesn't charge a transaction fee for using third-party payment services.
If you sell to developing or unusual countries with less popular payment services, stick to WooCommerce since it supports many more than Shopify.
Verdict: Both services offer a wide choice of payment methods, but WooCommerce might be more affordable in the long run.
Growth and scalability
In regards to scalability, both WooCommerce and Shopify can be fantastic choices.
To handle a significant traffic and sales volume without breaking your budget, Shopify has their regular and advanced plan, which have reduced transaction fees and more staff accounts to help you manage your daily operations.
Shopify themselves will handle everything else you need for scalability, such as solid web hosting, site speed, uptime, etc. Of course, you'll have costs upgrading from Basic to Regular or Premium, but you won't have other expenses like in-house overhead.
In the case of WooCommerce, to handle an increase in traffic, you'll need a robust web host. Furthermore, you'll have to fix your website speed and ensure your store is mobile-friendly.
Unfortunately, you'll have to manually deal with all of this on WooCommerce since the platform is not an all-inclusive solution like Shopify.
Verdict: With the proper setup, both WooCommerce and Shopify are suitable for growing and scaling your store. Shopify wins here due to its simplicity in regards to scaling a store.
Shopify for Dropshipping: an Overview
Shopify is an all-in-one hosted store builder that allows you to create a shop without technical knowledge quickly. Hosting and SSL come included in all Shopify plans, so this is something you won't have to deal with.
In short, with Shopify, you won't have to deal with any aspects of maintaining a website, only with your sales.
To dropship with Shopify, you'll need to find a supplier for product sourcing and order fulfillment. You can do your order fulfillment in three different ways:
By installing and integrating a sourcing and fulfillment supplier app, such as CJDropshipping;

By using B2C or B2B marketplaces that are dropship-friendly, such as AliExpress, Chinabrands, etc.;

By collaborating with a

dropshipping agent

who can source products and fulfill your orders, such as NicheDropshipping;
There are many suitable dropshipping suppliers on the Shopify App Store. Some of them will have automatic synchronization with Shopify stores, while to use others, you'll need to upload their product catalog manually.
Shopify Pros and Cons
Let's see all the benefits and disadvantages of Shopify for dropshipping:
Shopify Pros
A quick and beginner-friendly initial setup;

A powerful drag-and-drop builder;

A clean and optimized code and URLs;

Lots of choices for tool or app integrations;

Beautiful themes designed in-house;

Hosting and SSL included;

Great customer support;
Shopify Cons
Fewer possibilities for customization;

Less control over your online store;

More expensive in the long run;

Not too many free themes;

Higher transaction fees;
WooCommerce for Dropshipping: an Overview
WooCommerce is a free eCommerce plugin created for WordPress websites. As an open-source platform, WooCommerce and WordPress online stores offer limitless customization possibilities.
Although the daily use of the backend WooCommerce and Shopify stores might be simple, the WooCommerce store initial setup is more complex and time-consuming.
The area where WooCommerce shines is its customization possibilities and endless options for third-party dropshipping supplier apps or add-ons.
Sellers often choose WooCommerce for dropshipping because most dropshipping suppliers and order fulfillment companies have apps for WooCommerce, allowing for automated dropshipping, order fulfillment, and stock update sync.
WooCommerce Pros and Cons
If you're still not sure if WooCommerce is the best choice for a shop builder, here are all its pros and cons:
WooCommerce Pros
A free plugin;

More customization possibilities;

More control over your store;

A lot of themes to choose from (free and paid);

Great for SEO efforts;

No transaction fees;

More flexibility for larger stores;
WooCommerce Cons
A more complicated setup;

Requires a WordPress website;

Previous technical knowledge or research;

You manage hosting, SSL, and domain registration;

Costly if using paid WordPress plugins;

Not very beginner-friendly;

Lack of direct customer support;
Shopify vs. WooCommerce Side-By-Side Table Comparison
Here's a visual comparison of all the features Shopify and WooCommerce offer:
| Features | WooCommerce | Shopify Basic | Shopify Regular | Shopify Advanced |
| --- | --- | --- | --- | --- |
| Pricing | Free | $29/month | $79/month | $299/month |
| Abandoned cart mail | No | Yes | Yes | Yes |
| Digital products | Yes | Yes | Yes | Yes |
| Transaction fees | No | 2% without Shopify Payments | 1% without Shopify Payments | 0.5% without Shopify Payments |
| Brick-and-mortar PoS | No | Yes (at +$89 per month) | Yes (at +$89 per month) | Yes (at +$89 per month) |
| Built-in payment | Stripe, PayPal | Shopify Payments | Shopify Payments | Shopify Payments |
| Real-time shipping rates | No | Yes | Yes | Yes |
| Open-source | Yes | No | No | No |
| Hosted | No | Yes | Yes | Yes |
| SSL certificate | No | Yes | Yes | Yes |
| Up & cross selling | Yes | No | No | No |
| Free themes | Yes | Yes | Yes | Yes |
| Supplier integrations | Yes, WordPress plugins | Yes, Shopify App Store | Yes, Shopify App Store | Yes, Shopify App Store |
| 24/7 customer support | No | Yes | Yes | Yes |
| Free Domain | No | Yes, (Shopify and Shopify Advanced) | Yes, (Shopify and Shopify Advanced) | Yes, (Shopify and Shopify Advanced) |
FAQs on Shopify vs. WooCommerce Dropshipping
No comparison guide would be complete without an FAQ p. So, if you still have doubts, here are the answers to the most frequently asked questions on Shopify vs. WooCommerce dropshipping.
What Is Shopify?
Shopify is an all-around eCommerce store builder platform with hosting, SSL, and site maintenance included – shortly, a complete solution – all you need to launch an online store quickly.
With Shopify's Basic plan, you'll have to purchase a domain, while the other two subscriptions (regular and premium) have a domain included.
Shopify is a complete eCommerce store solution that will give you access to a backend panel or dashboard to help you manage your store design, product listings, orders, and payments.
What Is WooCommerce?
Unlike Shopify, WooCommerce isn't a stand-alone solution. Instead, it's a free plugin designed to give WordPress websites an eCommerce functionality.
As such, to have a WooCommerce store, naturally, you'll need to own a WordPress website first. The best thing about WooCommerce is that it's an open-source plugin, making it fully customizable and adjustable to your needs.
The not-so-good news is that you'll need some technical background. First, you need to install WordPress, buy a domain name, choose a web hosting company, buy an SSL certificate, etc.
With WooCommerce, you have to deal with all these aspects to start your dropshipping business. That can be seen as both positive and negative: it's more advanced and time-consuming but opens more possibilities for customization and personalization. 
Is Shopify or WooCommerce Better for Dropshipping?
Both of these store builders enjoy a significant market share, as they're the two most well-known and widely used eCommerce platforms.
As such, the decision between Shopify and WooCommerce usually boils down to a few key questions:
How tech-savvy are you?

How big is your budget?

How quickly do you want to launch?

How much customization and control do you need?

How experienced are you?
For beginners in dropshipping who aren't so tech-savvy but have a small upfront budget and want to build and launch a store quickly, we recommend Shopify.
For those who understand some coding and need a fully customizable store with different features – we'd go for WooCommerce and WordPress. However, contrary to Shopify stores, a WooCommerce store can take some weeks to build.
Both platforms offer a wide choice regarding supplier apps and integrations, but WooCommerce takes the lead.
What Are the Best Dropshipping Suppliers for Shopify?
To find good dropshipping suppliers for Shopify, you can check out their Shopify App Store. Some of the most highly-rated dropshipping supplier apps for Shopify are CJDropshipping, Oberlo, DSers, Spocket, Printful, Printify, SPOD, etc.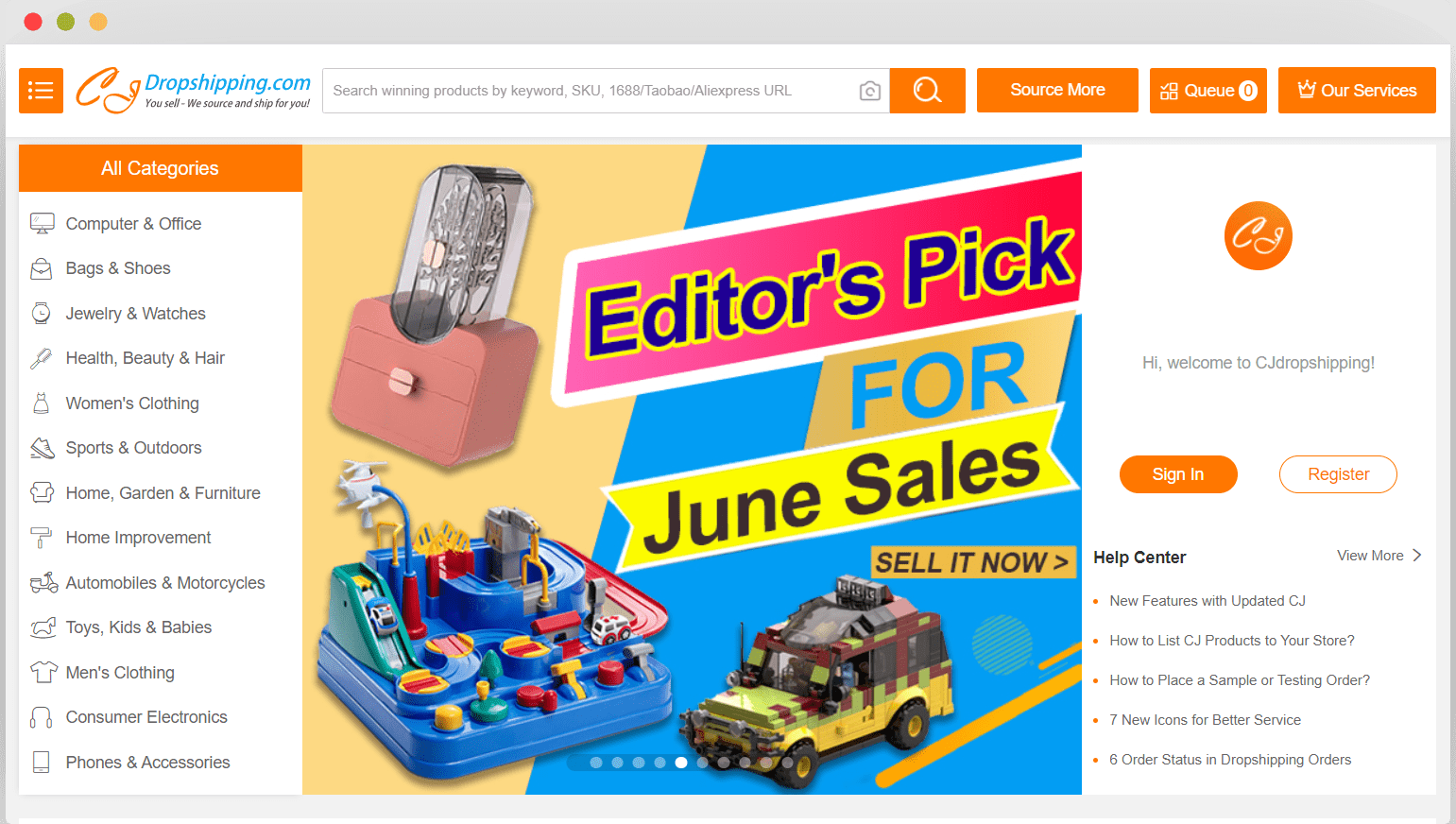 What Are the Best Dropshipping Suppliers for WooCommerce?
Some of the best dropshipping suppliers with apps or tools that integrate with WooCommerce flawlessly are Spocket, CJDropshipping, AliDropship, WooDropship, DropshipMe, Printful, Spreadr, and others.
Can You Use WooCommerce or Shopify for Free?
Unfortunately, only WooCommerce is free. However, if you want to test Shopify, they offer a 14-day free trial. That's more than enough to check its features and interface and see if it suits you.
If you're interested in dropshipping with no money, you should know that a WooCommerce store will also have some underlying costs such as hosting, domain, SSL, plugins, and themes.
Do I Have to Pay for Hosting with WooCommerce or Shopify?
Shopify is a hosted platform, and they take care of all the backend technicalities. With Shopify, you pay a fixed monthly price, but hosting and a free SSL are included.
With WooCommerce, on the other hand, you won't get hosting included. WooCommerce is just a plugin that gives WordPress websites an eCommerce functionality. As such, they don't offer web hosting, and that's something you have to deal with on your own.
Do You Have to Pay for a Domain with WooCommerce or Shopify?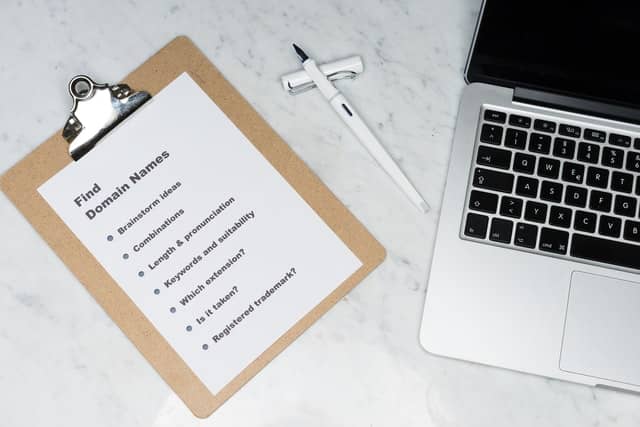 If you choose Shopify's Basic plan, you'll have to purchase your domain and connect it to your store. But, if you buy their Regular or Advanced plan, you'll get a free domain included.
WooCommerce doesn't come with a plugin, so you'll need to pay for a domain.
Which Is Faster, WooCommerce or Shopify?
Shopify page speed is much faster compared to an unoptimized WooCommerce store. And speed is a significant contributing factor to SEO and ranking on SERPs.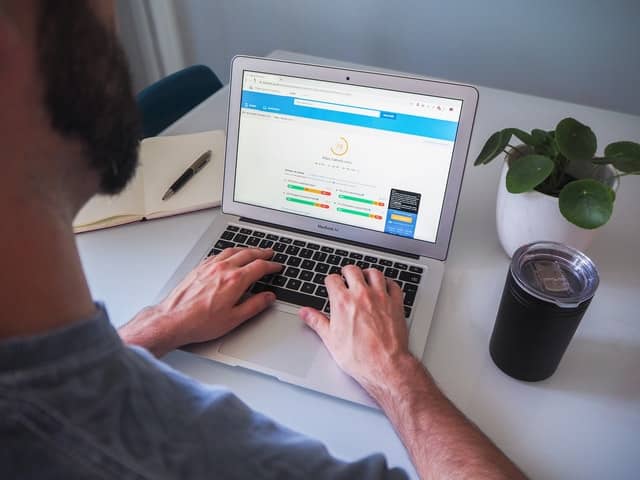 To make a WooCommerce store fast, first, you'll need to choose good web hosting. Additionally, you might want to limit the size of your product photos and other website media and fonts.
So, in regards to website speed, Shopify is superior from the start.
Is Shopify or WooCommerce Better for SEO?
Although we mentioned that Shopify has a better loading speed, WooCommerce uses WordPress websites. And when it comes to content management systems (CMS), you can't do better than WordPress regarding SEO. After all, it was built for blogging.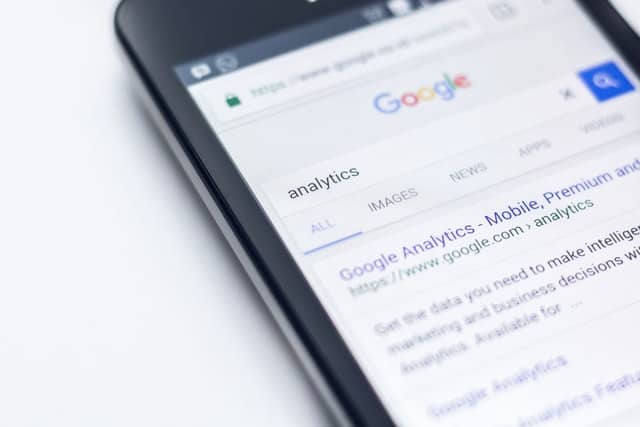 How to Build a Store with Shopify?
Creating a Shopify store is much faster and easier with Shopify than with WooCommerce. Here are the steps to follow:
Step 1: Sign up and choose a plan
Step 2: Buy a domain directly from Shopify (or transfer your own)
Step 3: Get a free theme (or buy one) from the theme store
Step 4: Create and add content
Step 5: Customize and personalize your theme
Step 6: Choose a supplier from the Shopify App Store
Step 7: Integrate your store with the supplier app
Step 8: List your products
Step 9: Adjust product descriptions and titles
Step 10: Launch!
As you can see, setting up a Shopify store follows the above ten simple steps and can be done quickly.
How to Build a Store with WooCommerce?
Although building a WooCommerce store might be a tad complex initially, working with it afterward is straightforward. But, let's help you with the complex part:
Step 1: Start by choosing a hosting and domain
Step 2: Most web hosting services have a free one-click WordPress installation available
Step 3: Once the installation is over, log Into Your WordPress account
Step 4: Go to the Plugins tab and find and install WooCommerce
Step 5: Choose a theme that fits (free or paid)
Step 6: Customize the theme and design it to your needs
Step 7: Add content (visuals and text)
Step 8: Integrate your store with a supplier
Step 9: List your products and edit the titles and descriptions
Step 10: Go live and start selling!
Often, creating a WordPress store might require some coding. If you're not a developer, you'll probably need to use a paid page editor plugin like Elementor so that you can drag and drop when designing.
Can I Add Shopify to My WordPress and WooCommerce Site?
Although you might think WooCommerce and Shopify are two competitors of the same kind, it's possible to add a Shopify extension to your WooCommerce store built on WordPress.
The best way to do that would be by subscribing for $9/month to Shopify Lite, which will allow you to use a Shopify Buy Button and accept credit card payments on your WooCommerce store.
Does WordPress Have a Shopify Plugin?
Yes. For example, you can use WP Shopify, Shopify Connect for WooCommerce, or Shopify for WordPress.
Can I Migrate from Shopify to WooCommerce or Vice Versa?
You might find it easier to move from WooCommerce to Shopify than vice versa. That's because Shopify has an excellent customer support team that can lead you through the migration and onboarding process.
However, you can also migrate your shop from Shopify to WooCommerce, but you'll probably have to go through many steps manually. The best solution is to find a WordPress plugin built to help you move a Shopify store to WooCommerce.
What Are Some Alternatives to Shopify and WooCommerce?
As an alternative to Shopify or WooCommerce, many dropshippers choose to use platforms like BigCommerce, Wix, Big Cartel, 3dCart, SquareSpace, ShipStation, Weebly, Volusion, Ecwid, Jimdo, and more.
Furthermore, you could sell on well-known marketplaces like Wish, Etsy, Amazon, eBay, or similar.
Can You Have a Blog on Shopify?
Yes, you can blog with Shopify.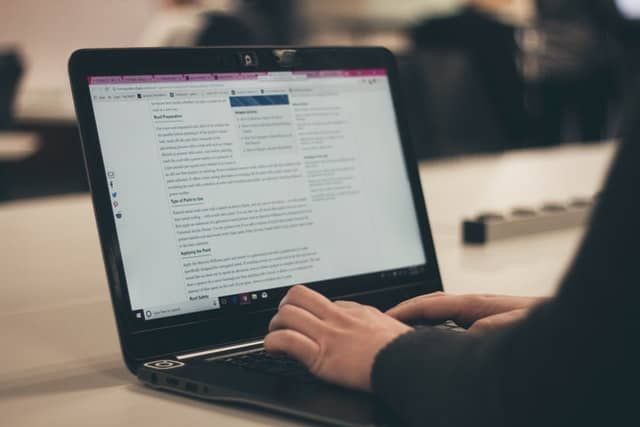 Although WordPress is the most popular blogging CMS platform, Shopify also has a blog p allowing online stores to provide content value to their website visitors and potential customers.
Can a Dropshipping Agent Help Me Source Products for My Shopify or WooCommerce Stores?
Yes! If you're looking into working with a dropshipping company, try to choose one in China with a worldwide fulfillment center. Having a dropshipping agent in China will make it easier for you to source quality products at affordable prices and scale.
Can I Use Oberlo with WooCommerce?
Unfortunately, Oberlo works exclusively with Shopify stores, so you won't be able to use it if you have a WooCommerce store.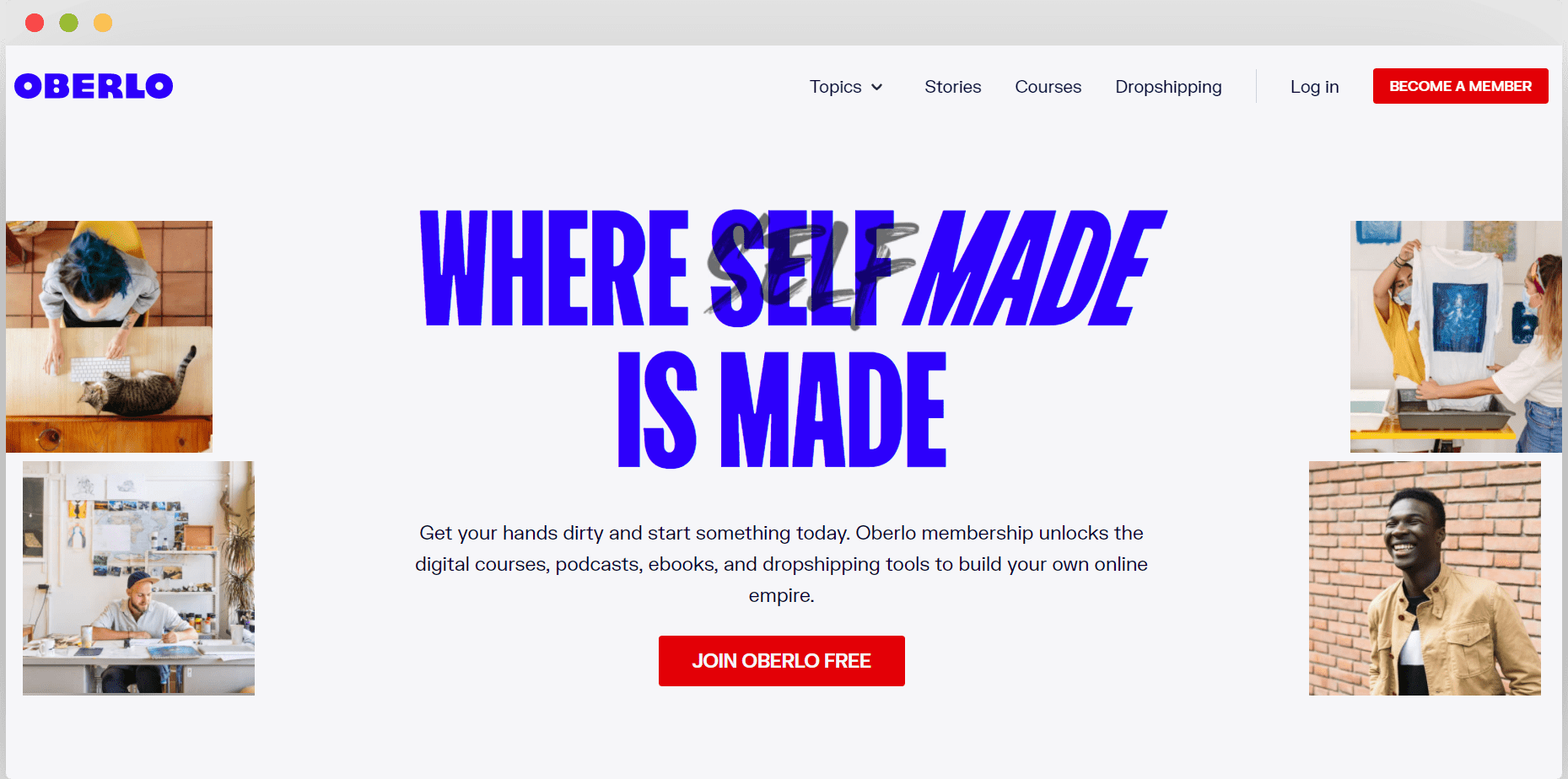 To Wrap It Up
Shopify is best for those who:
Don't have any website or store yet;

Have zero technical knowledge;

Want a quick and easy setup;

Need fast, mobile-friendly stores;

Plan to do social media marketing;

Have higher budgets;

Have a brick-and-mortar business;

Don't want to deal with any website technicalities;
WooCommerce is best for those who:
Have a WordPress website already;

Want a fully customizable store;

Are on a tight budget;

Are experienced and tech-savvy;

Want better SEO and search engine ranking;

Need unusual regional payment services;

Have an online-only business;

Have the time and aren't rushing to launch;
All in all, when choosing between Shopify vs. WooCommerce dropshipping, it's all about your individual needs and dropshipping business model.
And for your dropshipping needs, it is best to collaborate with a dropshipping agent that can source your desired products and fulfill orders for your business.
Send us a message today so we can further assist you with your Shopify or WooCommerce dropshipping journey.