Undeniably, the jewelry industry has become one of the most popular eCommerce niches in the world.
And if you also want to leverage its growing popularity, then the easiest way is to launch a print on demand jewelry business.
With a reliable POD jewelry company by your side, you can provide personalized jewelry to your customers without having to worry about manufacturing.
So in this guide, we'll go over some of the best POD services, their pros and cons along with their key highlights.
Let's begin!
1. CJDropshipping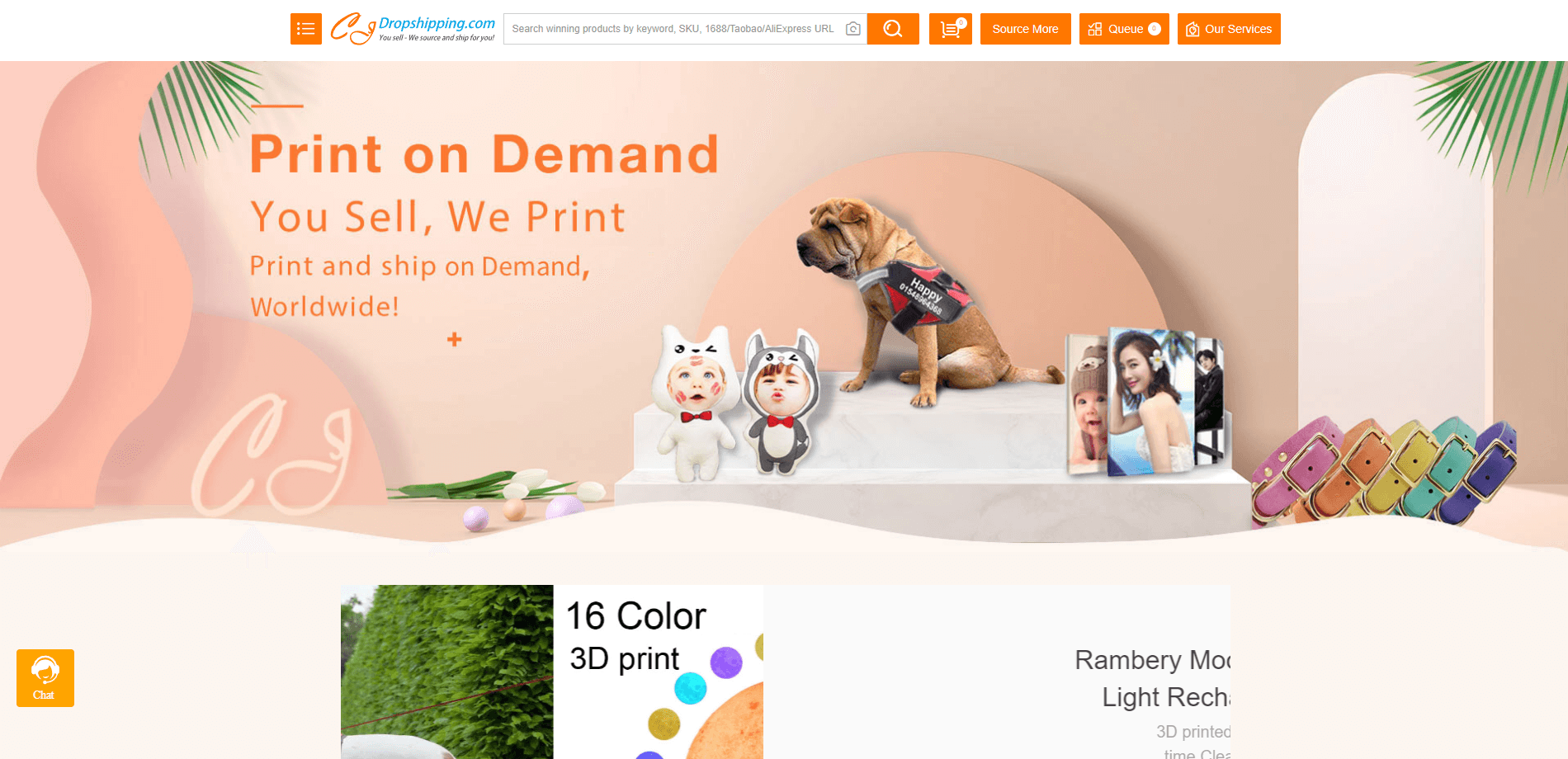 CJDropshipping is a Chinese supplier that offers both dropshipping and POD services.
They deal in a vast variety of POD products including jewelry, watches, clothes and much more.
With warehouses in more than 200 countries, you can easily get global shipping solutions.
CJDropshipping also integrates with most ecommerce platforms like Shopify, WooCommerce, and Wix to name a few.
Pros
Custom packaging and labeling services
Global warehousing solutions in over 200 countries
Integrates with most major eCommerce platforms
Cons
The unique POD design process needs some time to get used to.
Best For
The biggest strength of CJDropshipping is its quick shipping time and the ability to fulfill bulk orders. The credit for that goes to their global warehousing solutions strategically spread across the world.
2. Printful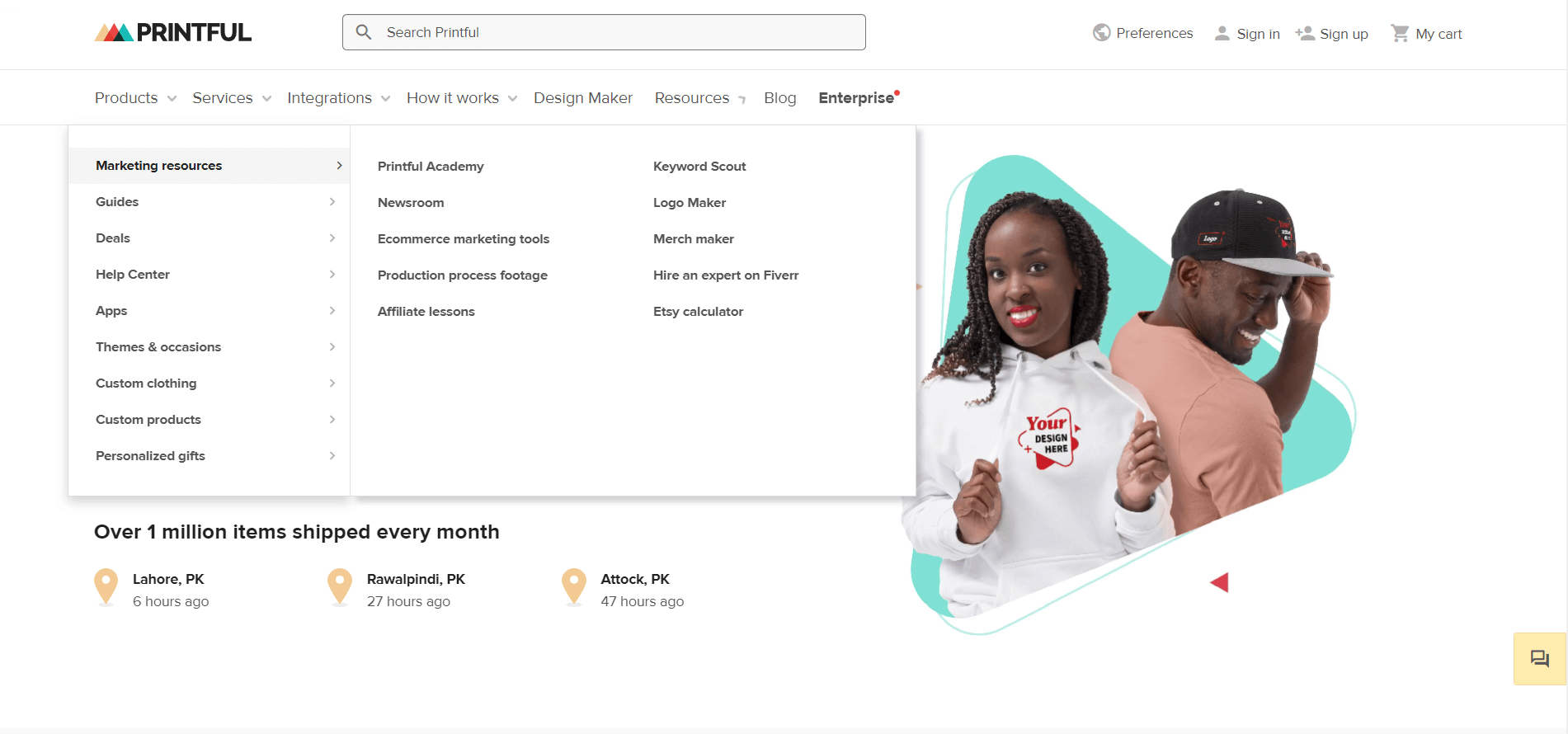 Printful is a leading name in the POD industry. It was founded in 2013, and since then, it has earned the trust of more than 200,000 customers worldwide.
They sell personalized products which include engraved earrings, bracelets, and necklaces in sterling silver.
Printful also has a mock-up generator that you can pair up with your Shopify store. It allows customers to see their chosen design and make their desired changes to it.
Pros
Mock-up generator for customers to see the designs
Custom engravings for bracelets, necklaces, and earrings
High product quality along with top-notch customer service
Cons
No refunds in case the order is lost or damaged.
Best For
Printful is perfect if you offer your customers the option to create personalized jewelry. The platform is also pretty easy to use and you can leverage its mockup generator to create online ads and product pages as well.
3. Printify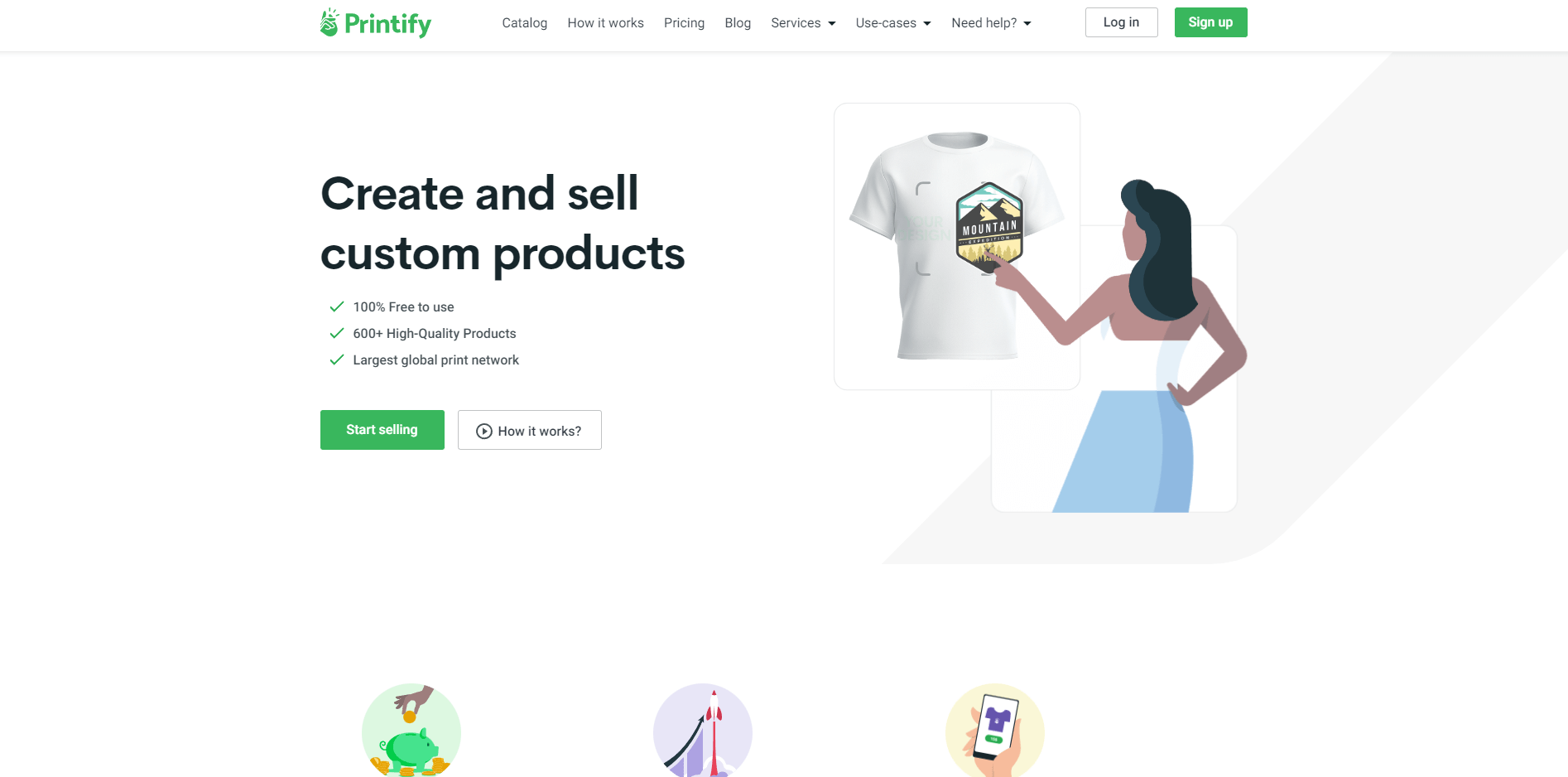 Printify is another well-known POD company famous for its vast variety of products.
What sets Printify apart from other POD suppliers on this list is that it sources printed products from partners worldwide.
The biggest drawback of Printify, however, is that its jewelry accessories are quite limited.
But you can still get custom engravings for pieces like pendants and create personalized designs for jewelry boxes.
Pros
Vast selection of products
Premium plan with great discounts
Work with multiple suppliers
Shipping is cost-effective
Cons
Jewelry accessories are limited in variety.
Best For
If you want to scale your POD business and add products other than jewelry, then Printify is a perfect choice.
Although the jewelry accessories don't offer much variety, they're still high-quality. You can use that to your advantage to launch a niche product line.
4. Beeoux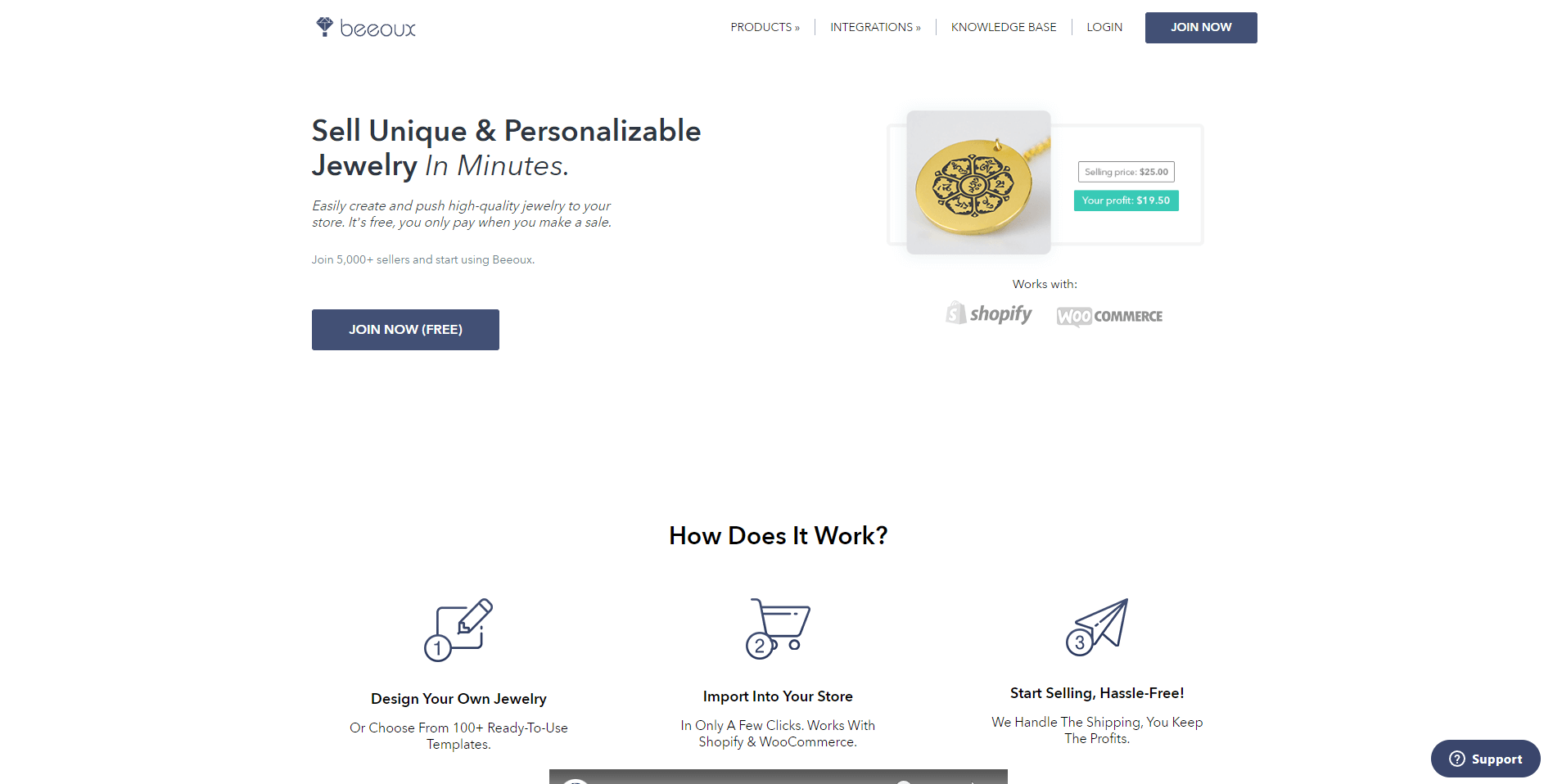 Beeoux is also a reputable POD company that specifically focuses on jewelry. They also offer integrations with several popular eCommerce platforms like Shopify, Etsy, and WooCommerce.
Since Beeoux specializes in POD jewelry, it shouldn't be surprising that they offer quite a bit of variety.
You can get engraved jewelry pieces made in sterling silver along with full control over the color options.
The fulfillment centers of Beeoux are mainly located in Germany and the USA. But this doesn't stop them from offering worldwide fulfillment.
All in all, Beeoux probably offers one of the most diversified solutions to sell jewelry online.
Pros
Integrates with multiple eCommerce platforms
Affordable worldwide shipping
A vast variety of design options
Cons
Only good for selling jewelry
Best For
Beeoux specializes in online jewelry and probably offers one of the best POD jewelry solutions. The vast selection of designs combined with affordable shipping options easily gives it an edge over other competitors.
5. CustomCat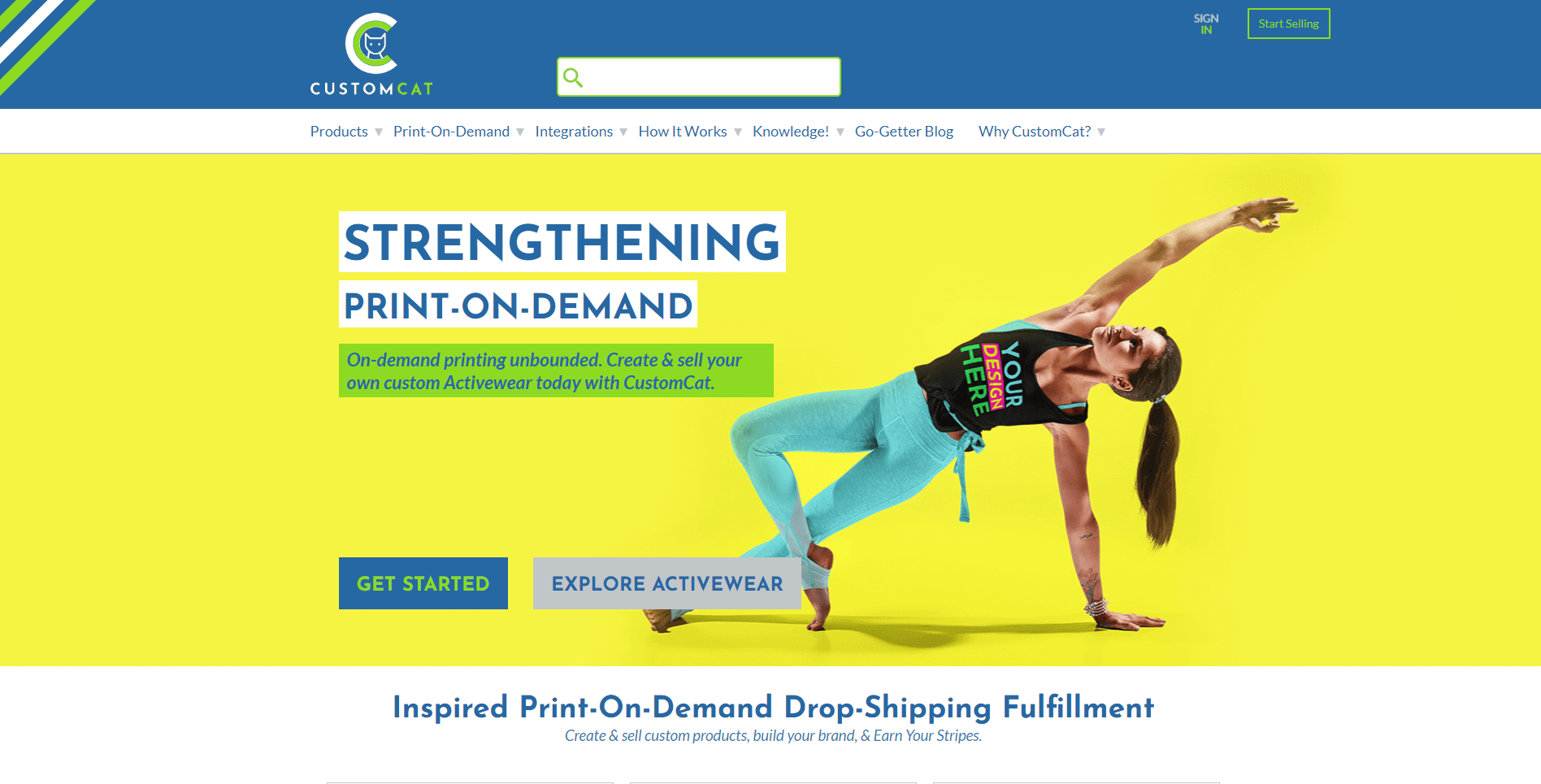 Aside from jewelry, CustomCat offers POD services for more than 350 other niches. This platform is perfect if you want to scale your business and bring more variety to the table.
But this is also potentially the drawback of this service. They're the jack of all trades and master of none – so you can't expect the products to be of top-notch quality.
Pros
Integrates with Shopify, WooCommerce, and other platforms
The shipping fee is low
Multiple payment gateways including PayPal and Payoneer
Cons
Best For
CustomCat is a great choice if you want your POD business to be about more than just jewelry. It offers a rich selection of products with a low shipping fee, and you can also integrate it with pretty much any popular eCommerce platform.
6. Contrado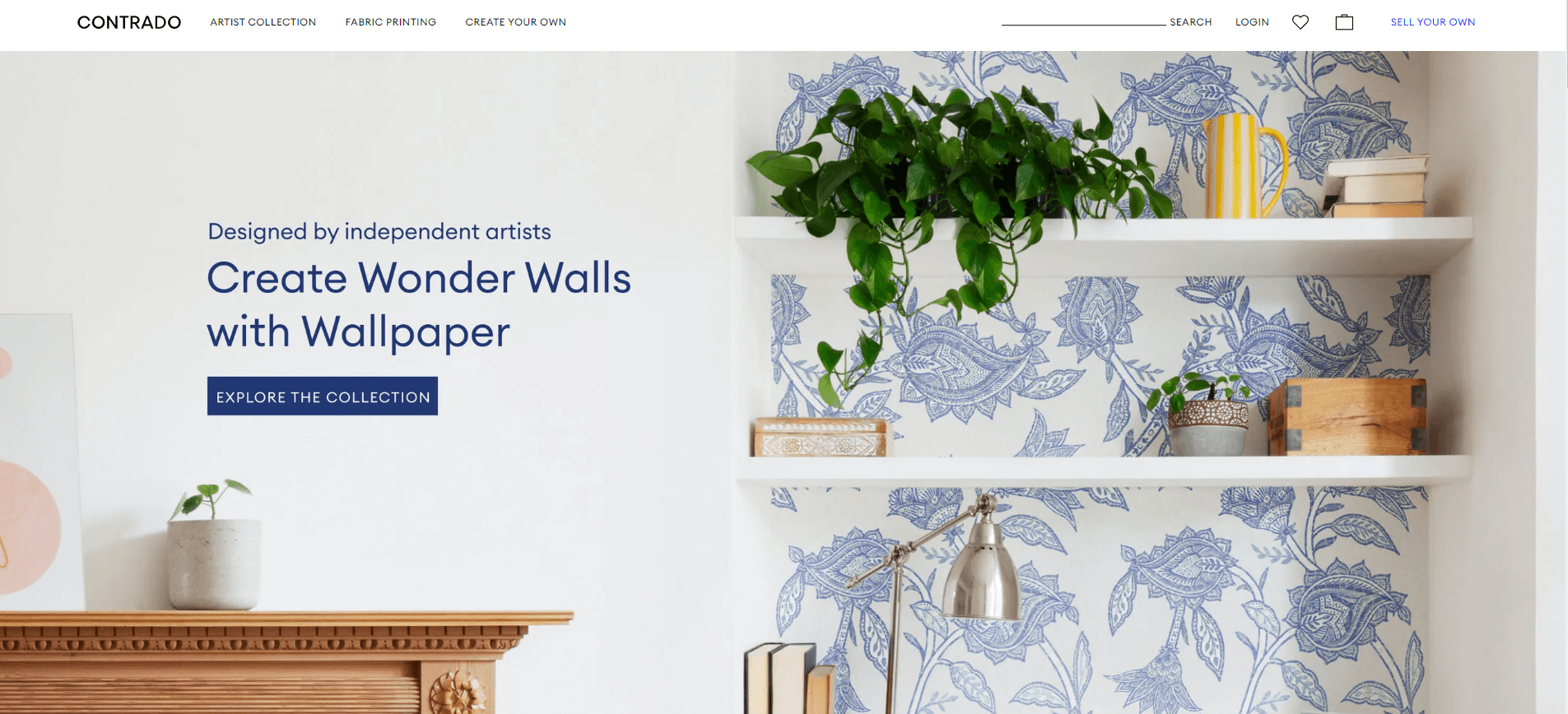 Contrado not only allows you to create custom jewelry but also has some beautiful and elegant designs in its catalog.
Their range of accessories includes necklaces, bracelets, wristbands as well as cufflinks.
The general prices of their jewelry products are between $39 – $183 and you can also control the color and size of the jewelry pieces.
If that wasn't enough, then they also give access to more than 470+ custom products so you can always scale your business.
Pros
Elegant premade jewelry designs
You can also create custom designs.
Vast selection of other products in the catalog
International shipping within 3 to 5 days
Integrates with the most popular eCommerce sites
Cons
Products are a bit pricey.
Best For
Decent POD service is not only for jewelry sellers but also for those who want to explore other options.
You get quite a bit of flexibility in terms of design and can tweak the color and size of the jewelry. The premade designs are also good enough to be used for online ad campaigns.
7. DropShipCN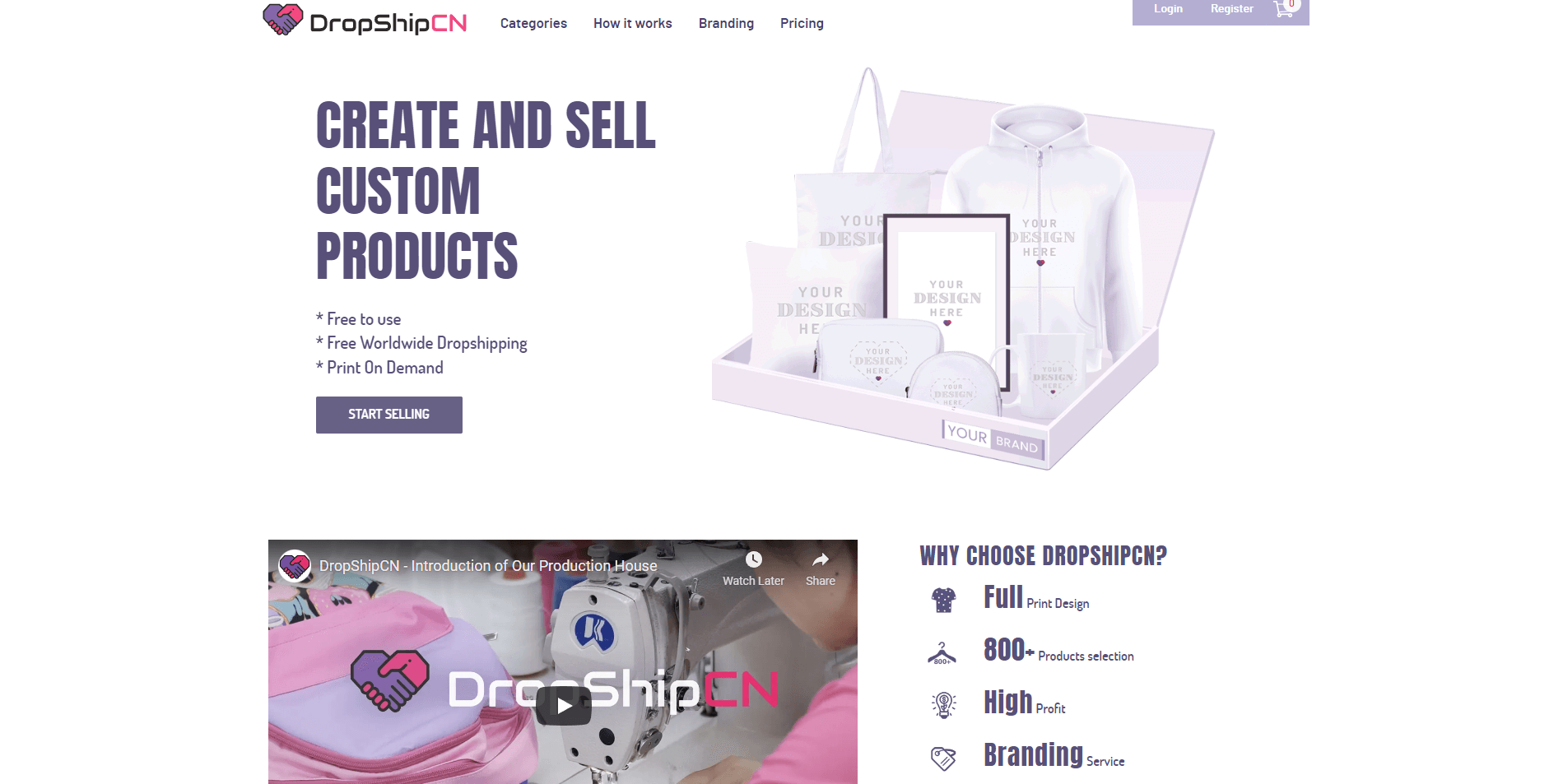 DropShipCN is another Chinese POD company that offers a vast selection of products.
They have been in business for over 10 years and have a team of over 150 employees to meet the needs of the customers.
They offer limited customization options and do not provide much variety in terms of designs either. However, the prices are between $5 to $15, which is quite reasonable.
Aside from jewelry, their product range includes phone cases, dresses, skirts, swimwear, and much more.
Pros
Low jewelry prices
Allows personalized products
Integrates with Shopify
30-day exchange policy
Cons
The product quality isn't the best.
Slow and buggy platform
Best For
DropShipCN is another decent addition to this list and can be great for businesses that want to sell inexpensive jewelry. Their customization options aren't too bad especially if you compare them with their price range.
8. InterestPrint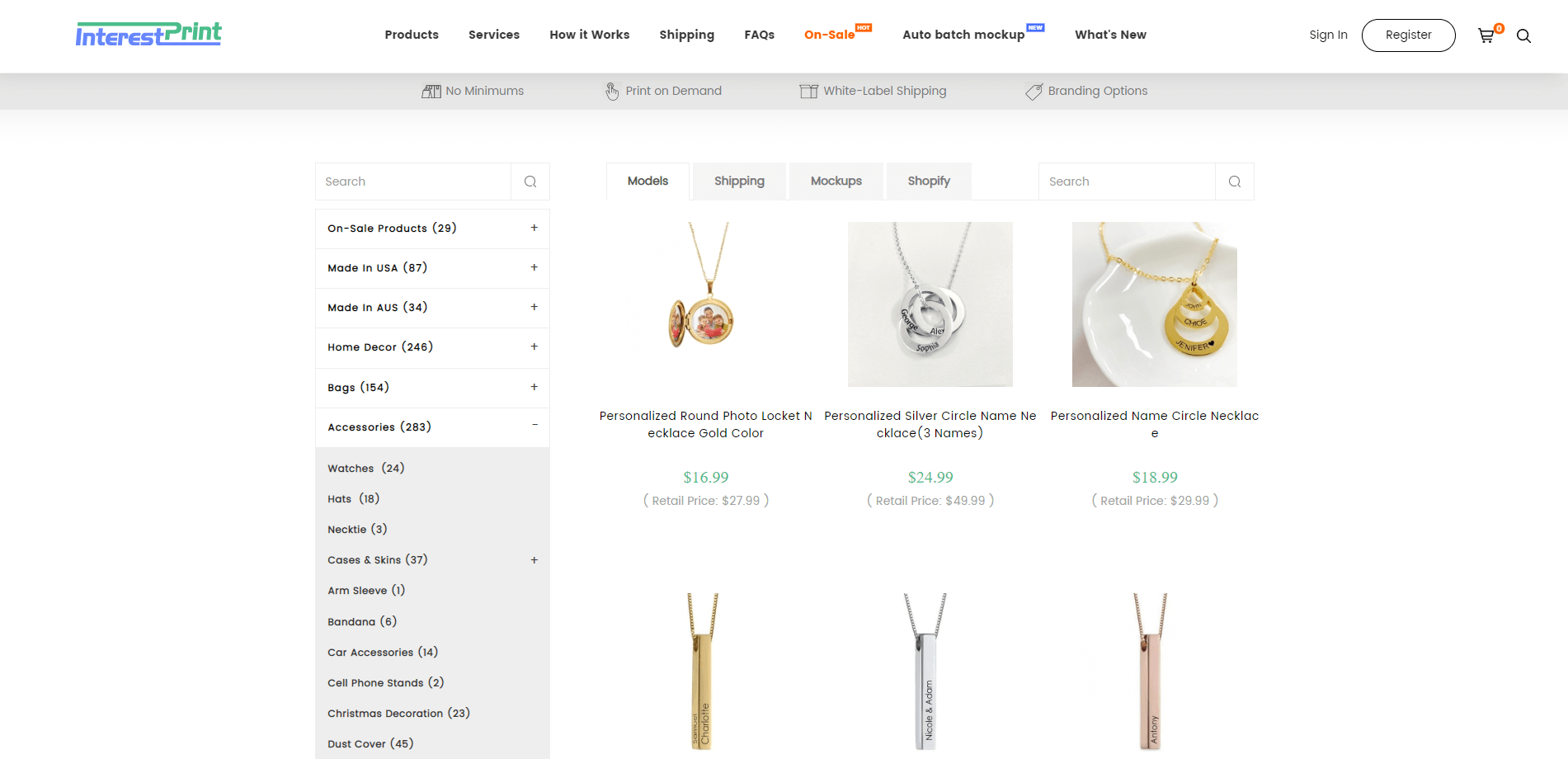 We have one more Chinese print on demand supplier on our list. InterestPrint offers an interesting variety of jewelry which includes photo heart locks, name bar bracelets, 4-name necklaces, and much more.
InterestPrint is popular among small to medium-sized brands like PhotoSocks and YesCustom. With fulfillment centers in the U.S, Australia, and Asia, this POD service can easily handle more than 5,000 daily orders.
Pros
Offers branding services
Sample products with a 25% discount
Great 30 days exchange policy
International 30 days shipping
Cons
Processing time is long with potential delays.
Best For
InterestPrint may not offer the best personalization options but its POD services are best for small and medium-sized businesses.
Their jewelry pieces like photo heart locks are meant to create sentimental value for the buyers. Plus, they can also handle a high volume of orders.
9. PrintBase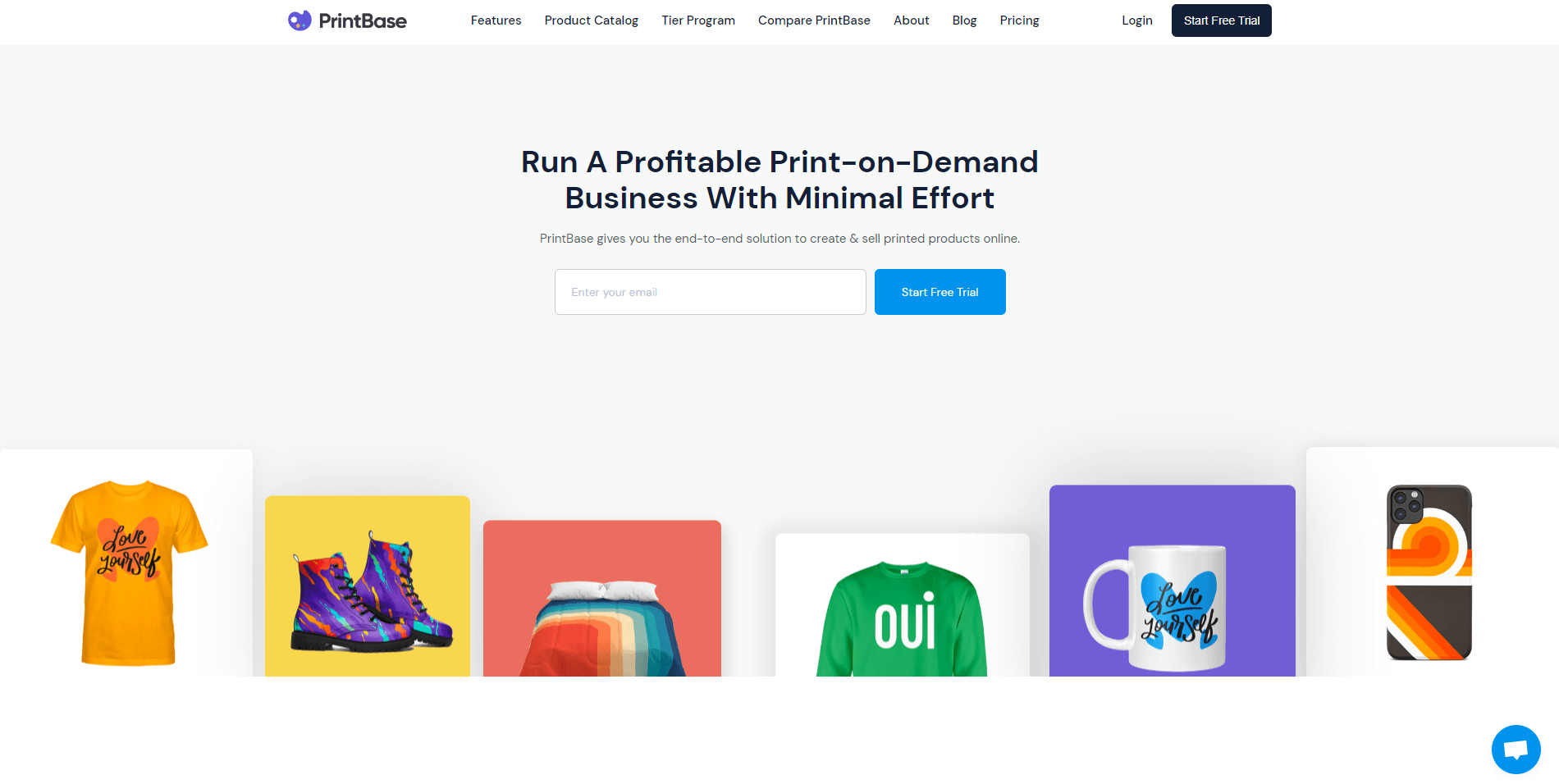 PrintBase has love knot necklaces, custom heart necklaces, cross necklaces, bracelets, keychains, and several other accessories in their catalog.
Their prices are also quite reasonable and none of their jewelry exceeds the $12 tag. Although they don't offer as many customization options, their variety makes up for it.
They also deal in plenty of other products including apparel, drinkware, phone cases, and much more.
Pros
International deliveries within 1-3 weeks
Decent customer support
Bonuses for high-volume sellers
Supports cross-selling and multiple payment gateways
Cons
Storefront speed needs improvement.
Best For
You can not only use PrintBase as your POD supplier but also as a platform to launch your store. They provide multiple payment gateways along with the marketing and SEO tools necessary to help you promote your business.
10. ShineOn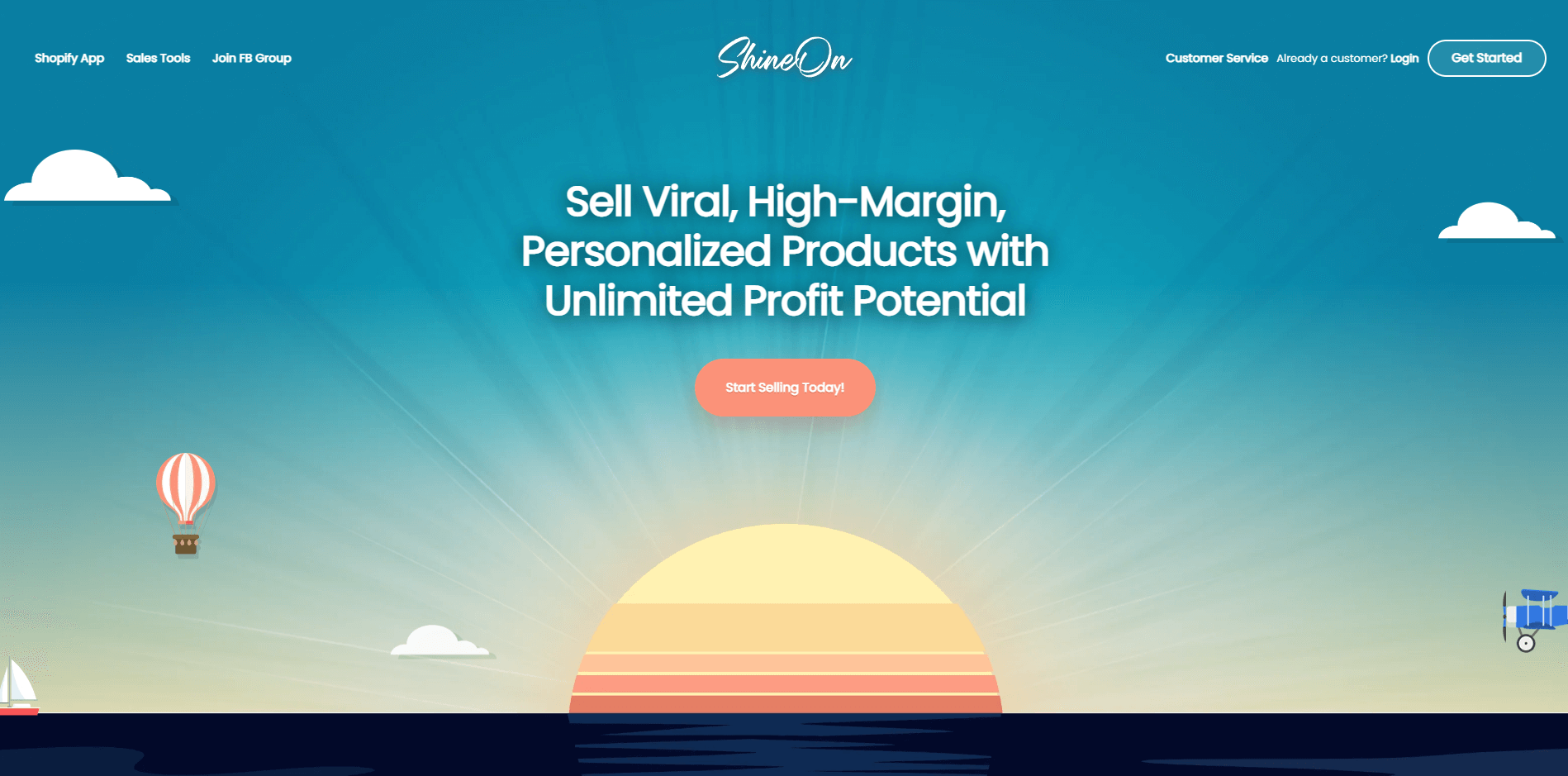 ShineOn is easily one of the best POD companies on this list. They manufacture and sell their own custom jewelry.
Unlike most POD companies that deal in multiple niches, ShineOn places all its focus in one place – which is to create quality jewelry pieces.
They have a vast selection of accessories to choose from including custom keychains, engraved necklaces, earrings, bracelets made from gold/silver, and much more.
But keep in mind that ShineOn isn't a POD provider, but rather, a whole marketplace. They have a Shopify app that easily allows you to integrate your store into the platform.
The platform is best suited for US-based companies because their factory is located in Tampa, Florida.
Pros
Quick shipping within the USA
Huge selection of custom jewelry
Top-notch product quality
Gain access to existing customer base
Cons
Not the best option for global sales
Best For
If you live in America, then you simply cannot go wrong with ShineOn. From their product quality to customization options – everything is beyond perfect.
The only thing they lack is global shipping, but even then, they're certainly the cream of the crop.
11. Shop3D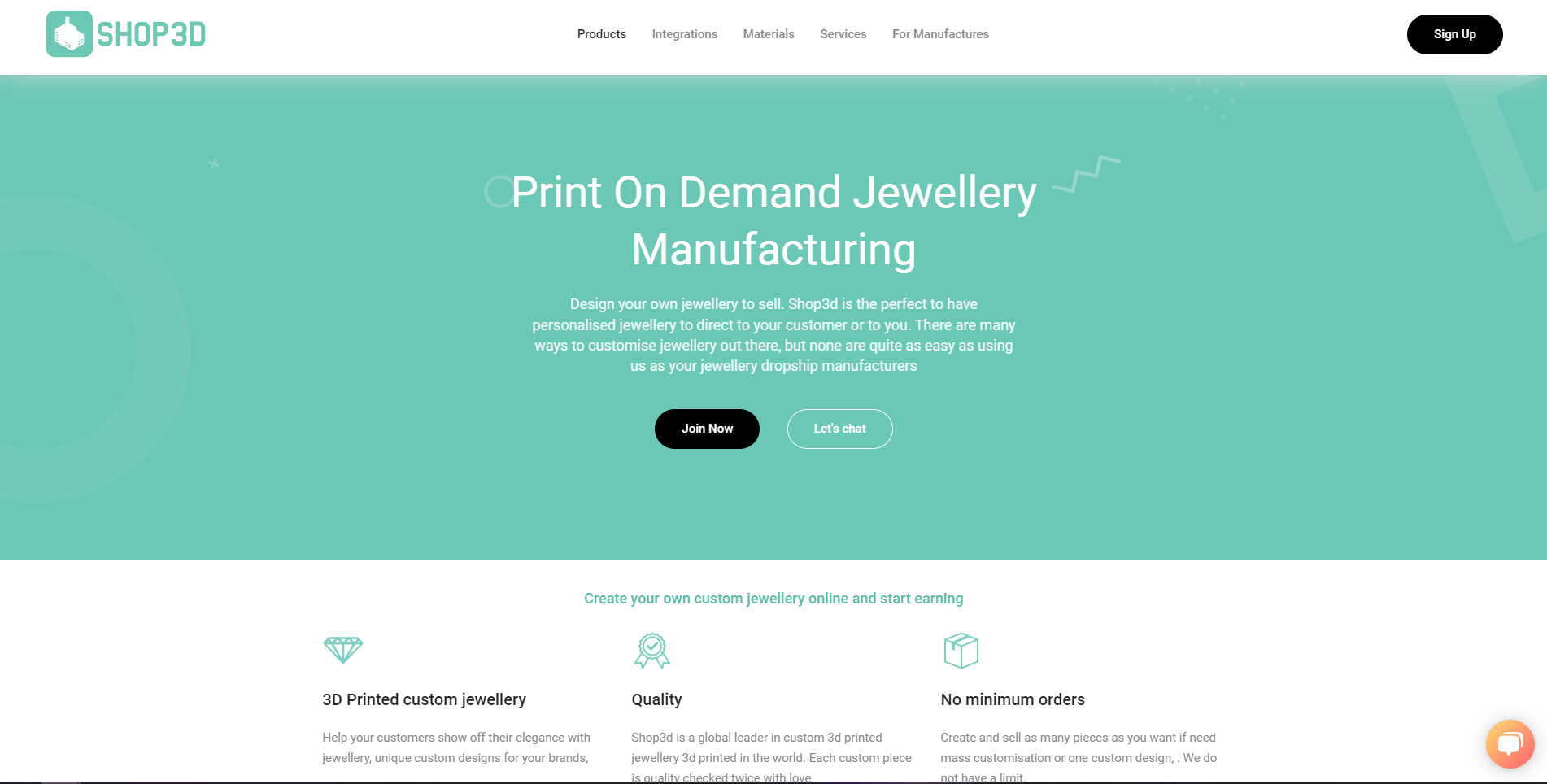 Shop3D isn't as popular as some other names on this list but it's still a great choice for those who want to sell POD jewelry.
They offer a wide range of customization options and even have a Shopify app to add the feature of bespoke jewelry to your store.
The unique selling point of this service is its 3D prints that can instantly capture the attention of the customers.
They use cutting-edge 3D printing machines to accomplish that, which in turn, enables customers to get the designs of their choice!
Some of their 3D-printed jewelry products include clips, hairpins, bracelets, necklaces, cufflinks, and rings. As far as the material goes, you can choose from brass, bronze or sterling silver, and rose white or yellow gold.
Pros
3D prints with cutting-edge printing machines
Extensive variety of design options
Seamlessly integrates with Shopify
Cons
High on the pricing department
Best For
It is the only one on this list that offers 3D-printed jewelry designs.
This makes Shop3D one of the best in the game, and using their POD services can help you stand out from your competitors.
Even better, Shop3D doesn't have a MOQ, making them a great choice even for small businesses.
12. ThisNew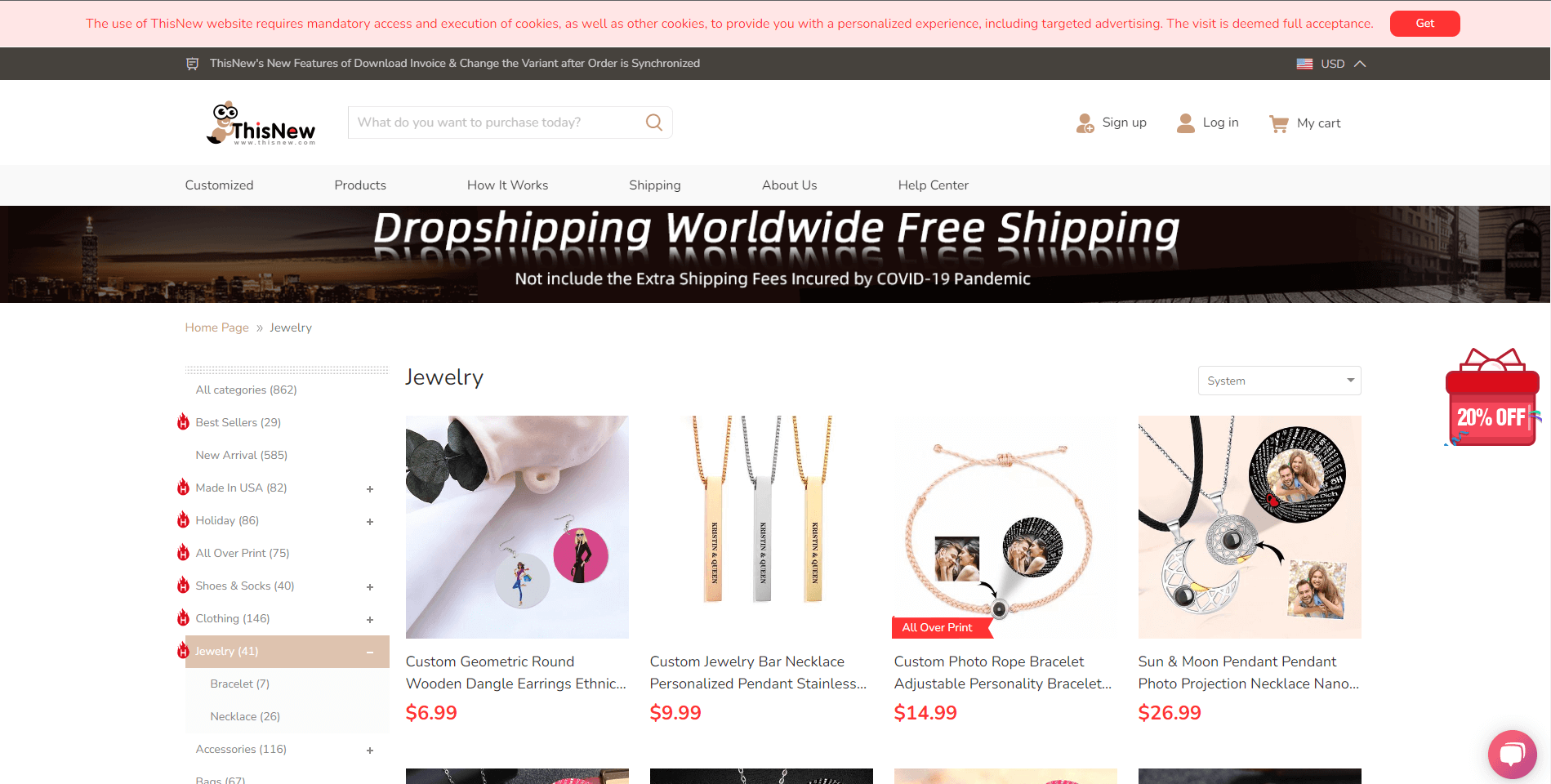 Once again, we have a China-based print on demand service on our list.
ThisNew specializes in jewelry and watches including wooden dangle earrings, engraved pendants, and photo projection bracelets.
They have factories in Asia as well as North America with over 800 workers to assist POD and dropshipping businesses.
Pros
Discounts for bulk purchases
First-order discount of 20%
Multiple payment gateways including Visa and Mastercard
Integrates with Etsy, WooCommerce, and Shopify
Cons
Printing may take 3-7 days
Best For
ThisNew isn't only a great service for POD but also dropshipping and inventory-based businesses. The reason for that is the discount they offer on bulk purchases. Aside from jewelry, this service can also enable you to sell high-quality watches.
13. Yoycol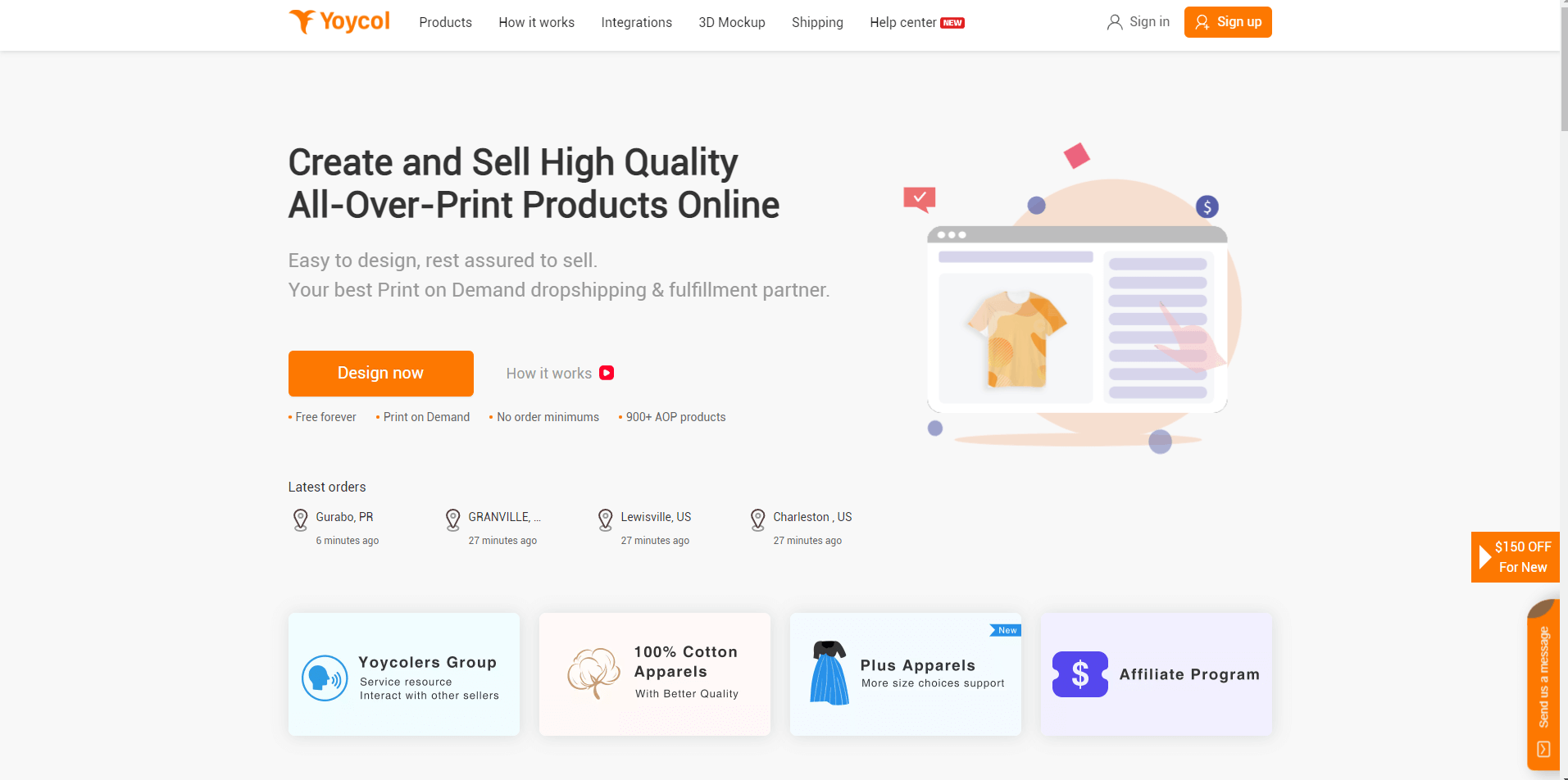 Last on this list is Yoycol which specializes in the sublimation method of printing.
They have over 900 products in their catalog scattered among dozens of niches. The best part is that they do not have a MOQ either.
Yoycol has advanced printing machines and with their AI-based warehousing systems, they can fulfill more than a million orders every year.
Pros
Global 30 days delivery
Efficient 3D mockup generator
Return and replacement 7-day warranty
Supports multiple payment gateways including PayPal
Integrates with Shopify, Etsy, and WooCommerce
Cons
The product quality needs improvement.
Personalized packaging not provided
Long production time of up to 7 days
Best For
Don't expect the products of Yoycol to be of top quality but they're great according to their prices. Yoycol is perfect for businesses that sell cheap products and mainly focus on getting a high volume of sales.
FAQs about Print on Demand Jewelry
Can You Sell POD Jewelry with Shopify?
Yes, you can sell POD jewelry with Shopify. The only requirement is to find a POD supplier that offers integration with your Shopify store. Fortunately, most of the suppliers we've mentioned in our list let you do that.
Is It Profitable to Sell POD Jewelry?
Just like any business, staying consistent with a POD business can make you some money. However, don't expect to make a fortune out of it unless you do not focus on building a private label brand.
Final Thoughts
The Print on Demand model makes it easier for you to start a jewelry business under your own brand.
The only thing you need to do is to find a company that best aligns with your goals.
With that said, one of the biggest drawbacks of the POD business model is product restrictions.
You can only operate in certain niches and there are limited products to choose from.
If you want more flexibility, then dropshipping might be a better choice.
You don't have to worry about finding a dropshipping supplier either because NicheDropshipping can help you source your desired products.
All you have to do is give us a call and let us know what you're looking for and our agents will happily guide you!