If you're planning to start a dropshipping business, then you aren't short on options nowadays.
Many new eCommerce platforms have emerged over the years with Etsy being one of them.
It's a marketplace where you can sell handmade, custom and unique products.
The strict product criteria might make you think that Etsy isn't suitable for dropshippers.
And honestly, we agree that dropshipping on Etsy is a bit more complicated than on other platforms – but it isn't impossible.
In this guide, we'll break down how to get started with Etsy dropshipping, its pros and cons, and much more.
So let's get right into it!
What Is Etsy
Etsy is an online marketplace founded in 2005. Since then, it has grown to become a formidable competitor to other eCommerce platforms.
The main idea behind Etsy is to provide people with a digital platform to sell handcrafted, custom, vintage, and unique products.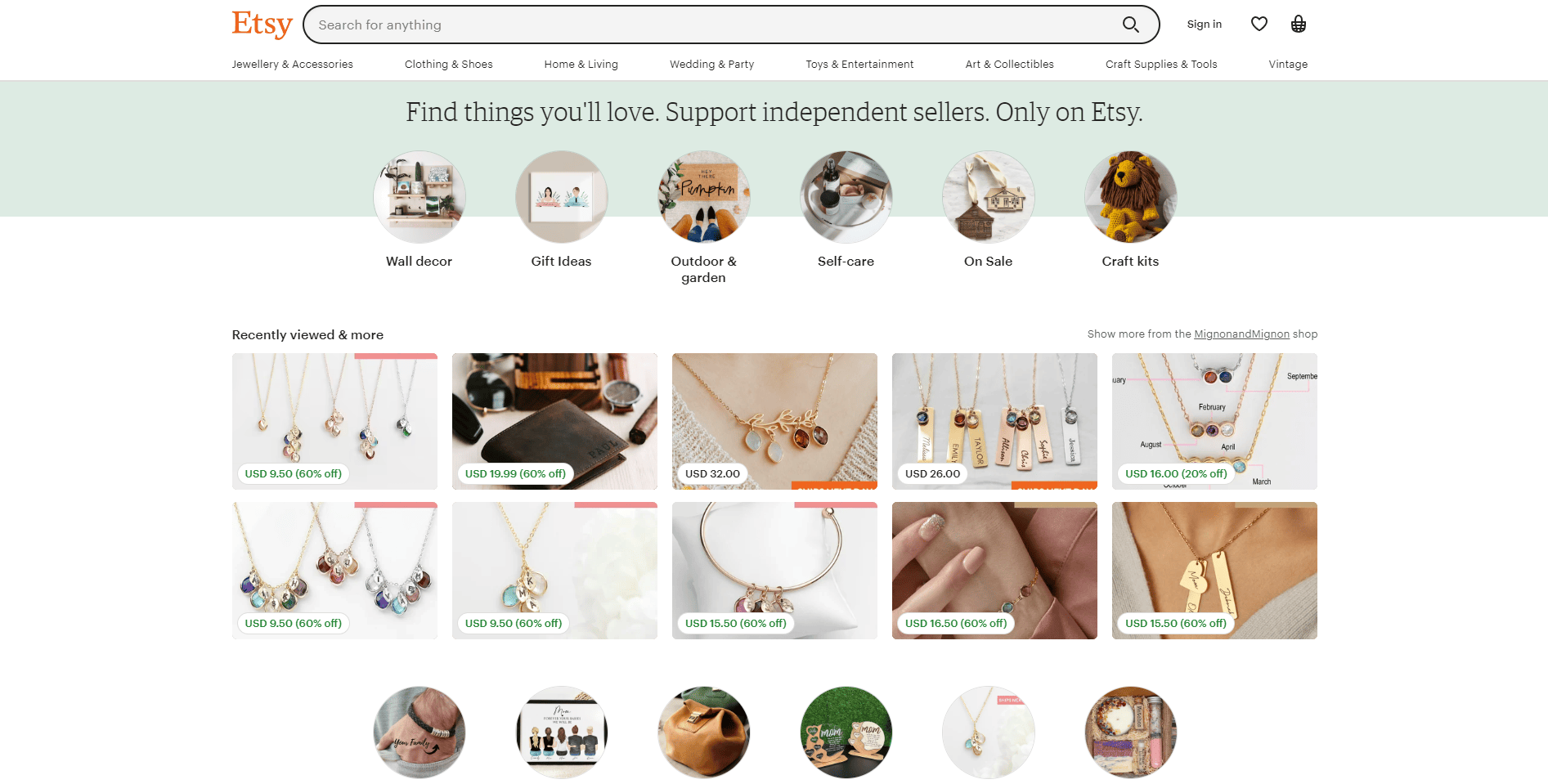 Keep in mind that the items described as vintage should at least be 20 years old. Due to the product restrictions, Etsy isn't the ideal marketplace for large businesses, and you can also seek these platforms for alternatives.
However, it's perfect for small-scale entrepreneurs who want to generate an income from their hobbies.
But make no mistake, it's still possible to earn a ton of money through Etsy due to its huge customer base of more than 80 million buyers.
The only reason entrepreneurs feel reluctant to tap into Etsy's potential is because starting a business on the platform requires creativity.
Etsy Dropshipping Rules: Can You Dropship on Etsy
Etsy's Seller Policy page doesn't explicitly mention dropshipping anywhere. This means dropshipping is possible on the platform as long as you're following their product guidelines.
Another thing worth pointing out is that their seller policy says that you can sell products that are "made and/or designed by you, the seller".
To follow that up, they also mention that you can work with a production partner as long as you're disclosing their assistance in your listings.
But can the conventional dropshipping method (where the supplier directly sources and fulfills the product) work on Etsy?
Well, it can as long as the products you've listed are unique/handmade and you're involved in the design process.
Violating any of the guidelines above can potentially get your store suspended from the platform.
So if you do start dropshipping on Etsy, make sure that you and your supplier are on the same page.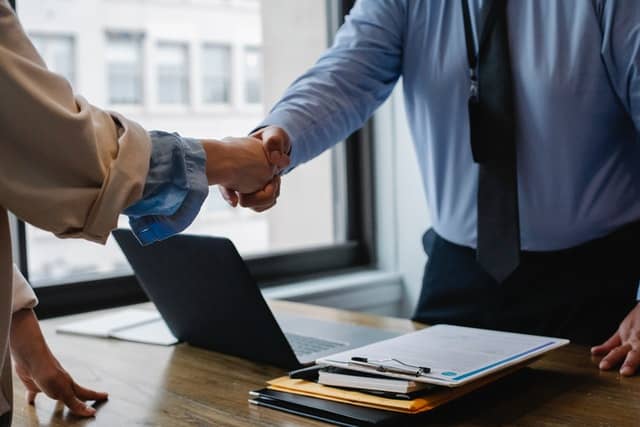 How Does Etsy Dropshipping Work?
The general idea behind Etsy dropshipping is similar to how you would do it on any other platform.
The only exception is that the products should be unique and you need to be involved in the design process in some way.
But you might be wondering, what if you leave everything on the supplier and just sell the product labeled as your own?
Well, this could work – but it's a bit risky, especially if the listing gets duplicated by another seller.
That's why at least make sure that you're uploading unique pictures for your Etsy listings.
Because you never know, your supplier may dropship the same product to other sellers on Etsy as well.
This is also one of the reasons we recommend that you coordinate with the supplier and give your own unique spin to the product.
It could be a different style, color, or functionality – just try involving yourself in the design process somehow.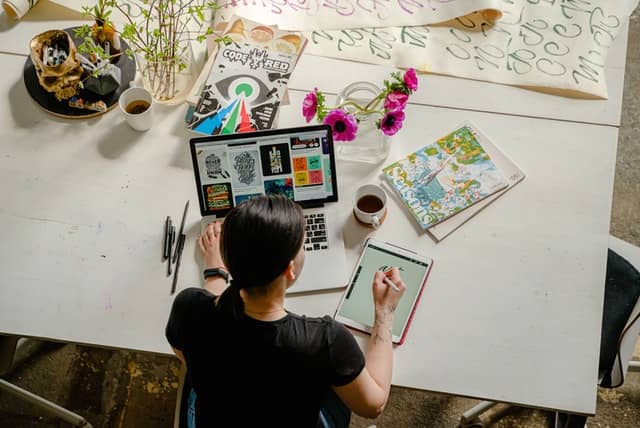 Advantages of Dropshipping on Etsy
Unable to decide if Etsy dropshipping is worth it? Well, here are some of its pros that might help you make up your mind: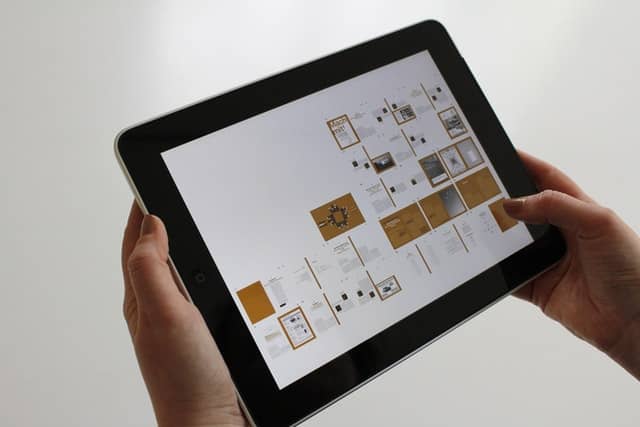 Huge Customer Base
The biggest challenge of any eCommerce store is marketing. You need to build an online presence to capture the attention of potential customers.
However, if you dropship on Etsy, then things become a bit easier. That's because, despite targeting a niche market, Etsy has a huge customer base of more than 80 million buyers.
The only thing you have to focus on is ranking higher on Etsy's listings. This can be done by uploading professional product images, writing search engine optimized product descriptions, and scoring good initial reviews.
Lesser Competition
Entrepreneurs often feel reluctant to launch a business on Etsy due to its product restrictions. This means there's less competition on the platform for dropshippers.
Moreover, signing up on the marketplace is also quite easy. You can get your account verified within 5 days.
The only difficult part is finding a supplier – but once you crack that code, there's a ton of profit waiting for you.
Room for Creativity
If you've always felt like you have a creative spark then Etsy dropshipping would be the perfect business plan for you.
The platform thrives on creativity and even as a dropshipper, you can't just sit idly. You need to put your creativity to use by involving yourself in the design process.
This can motivate you to create your own unique brand and also help you unlock that entrepreneurial mindset.
High-Profit Margin
Dropshipping business owners make money by keeping a certain profit margin on each sale. This margin may vary depending on the product and for how long you've been in the business.
New dropshippers normally keep a 10-15% profit margin, while more established businesses can shoot for 20 and on rare occasions, 30%.
Fortunately, the customers of Etsy understand the effort it takes to build a handmade product. So as long as they're getting good quality, they don't mind paying a high price for it.
This means you can even keep a profit margin of 40% or higher, as long as your customers are getting what they pay for.
Niche Market
As you already know, Etsy appeals to a niche market.
So it isn't surprising that it is usually the first platform people search on when they're trying to find a specialty item or a product that's out of the ordinary.
There are plenty of home décor, clothing, craft & supplies stores on the site. If you too are planning on selling a niche product, then you simply can't go wrong with Etsy.
Patient Customers
The biggest benefit of selling on Etsy is its patient customers. They understand that handmade goods can take a longer production time, especially if you aren't working with a huge team.
This gives sellers some leniency, even if the shipment is delayed sometimes.
Although by any means, we aren't encouraging that you shouldn't fulfill your orders on time. We're just pointing this out because as a dropshipper, it's difficult to keep track of the package at times unless you hire a professional dropshipping agent.
If the shipment is taking long, your customers might not make as big of a fuss about it.
Disadvantages of Dropshipping on Etsy
Before you start dropshipping on Etsy, here are some of its cons that you should know about: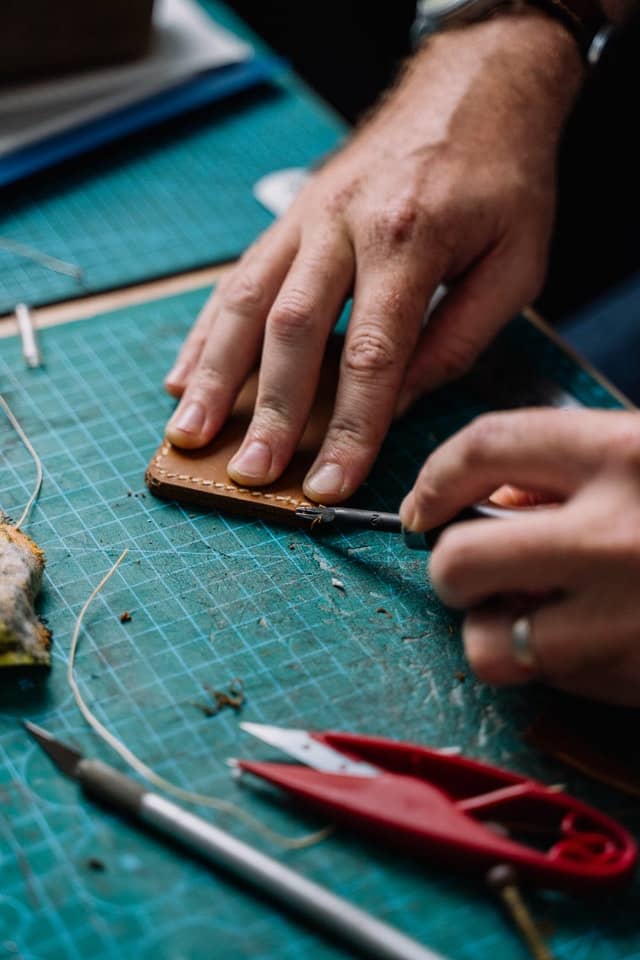 High Transaction Costs
The biggest drawback of Etsy is its transaction costs. For each sale, the vendors need to pay 6.5% of the price displayed.
Additionally, there's also a listing fee of $0.20 for each item. This might not sound like a lot, but as your business grows, it can definitely eat away at your profits.
This is one of the main reasons why we don't recommend Etsy for larger businesses.
If you plan on selling hundreds of products, then Shopify dropshipping would be a better alternative.
Uncertain Future for Dropshippers
Etsy doesn't mention anything about dropshipping in its guidelines, so this makes the future of dropshippers uncertain on the platform.
You never know when Etsy might create a policy that completely outlaws dropshippers and close any loopholes that they can use.
That's why rather than focusing on creating an Etsy storefront alone, we recommend building a brand.
Even if you can't continue working on Etsy, it would be easier for you to migrate to other platforms and launch your own eCommerce site.
Expiration of Listings
The biggest turn-off about Etsy is that your listings will expire after every 4 months. You need to pay an additional $0.20 to get them renewed.
One way to work around this is to only list a limited number of items and only add more products once the previous stock sells out.
But overall, we feel that the expiration date should at least be extended a year, if not more.
Lack of Scalability
At this point, you probably understand that Etsy isn't the ideal platform if you're getting hundreds or even dozens of orders a day.  
Paying $0.20 for each listing and then a 6.5% fee on every sale doesn't really sound appealing.
So if you're getting this many orders, then the better option is to probably move to another platform.
Design Involvement
Dropshipping on Etsy slightly deviates from the traditional dropshipping approach. It requires you to be involved in the design process in some way.
If you don't have the time or the creative spark for that then Etsy wouldn't be the right platform for you.
You can find loopholes around it, but we wouldn't recommend it because that might potentially put your account at risk.
Strict Rules and Guidelines
The biggest challenge of launching a dropshipping business is to decide what to sell. It isn't as simple as scrolling through the listings on AliExpress and selecting a product that has the highest ratings.
The main requirement for Etsy dropshipping is that the product should involve your thought, creativity, or input – which demands a ton of brainstorming.
It's also difficult to work around this condition because while signing up on Etsy, you need to provide information to them on where your products are being manufactured.
How to Dropship on Etsy?
If you want to start Etsy dropshipping then the first step is to decide which product you'll sell, and then, find a production partner.
After that, you need to create a storefront which is a pretty straightforward process.
The registration form will ask you to enter some basic information like your preferred shop language, country, and currency. Continue to the next page to add your listing then set the billing method.
You'll also have to provide other individual details, and business addresses to get your account verified. Keep in mind that Etsy normally takes 5 business days to review the onboarding process.
Once your account is verified, you can start dropshipping on the marketplace!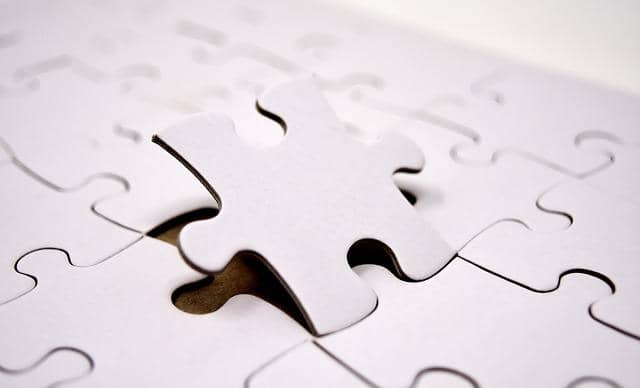 How to Find a Maker or Manufacturer for Etsy Dropshipping
Setting up an Etsy store itself isn't the challenging part. The problem is to find a maker or manufacturer who would help you produce unique items that you can sell on the platform.
Etsy used to help designers find manufacturers in the past, but now, they've closed that service.
You now have to look for an Etsy manufacturer yourself. One way to do that is by searching for manufacturers that produce custom products in your desired niche online.
Here are a couple of things that you should keep in mind when searching for an Etsy manufacturer:
Do your research and find a manufacturer whose core expertise aligns with the product you're planning to sell.
Discuss the terms and conditions with the sellers and let them know that they cannot sell your product design to anyone else.
Make sure that the seller is willing to fulfill the delivery of the product.
Establish an efficient communication line and be on the same page about how many days it takes to make the product.
Before you partner up, we suggest placing a test order first to see if the manufacturer is reliable.

What is Etsy Print on Demand?
Print on demand is a business model in which you work with the supplier to sell customized items. There's a huge variety of products like t-shirts, mugs, and notebooks that you can get designs printed on.
Fortunately, print-on-demand is allowed on Etsy and it's also one of the easiest ways to start dropshipping on the platform. The only condition for Etsy POD is that you need to create the designs yourself and upload them to your site.
Once a buyer selects a design and makes the purchase, the order details will be forwarded to your POD providers. They will print the design and dispatch it to the customer.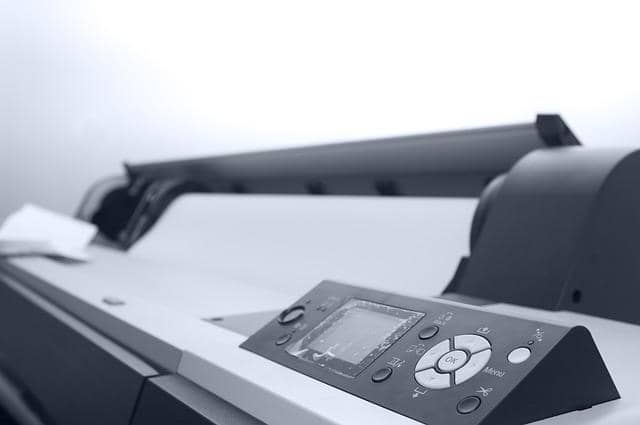 3 Tips for Starting a Print on Demand Business on Etsy
Starting a POD business on Etsy might sound easy on paper, but there's already a lot of competition waiting for you. So here are 3 tips you can follow for your business to succeed: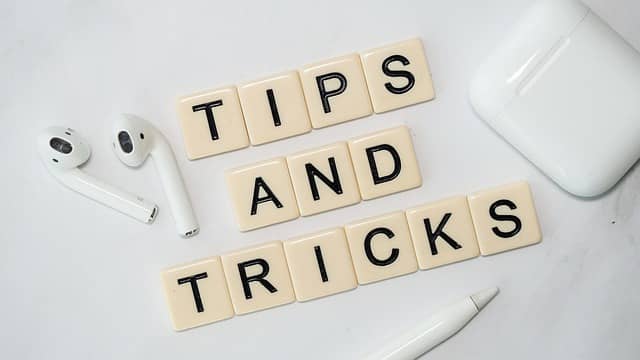 1. Don't Just Sell T-Shirts
While we understand that t-shirts are one of the hottest picks for a POD business, they aren't your only option.
Trends have changed over the years, and there are plenty of other items that have grown in popularity.
Nowadays, many people also love ordering hats, mugs, notebooks, and even pillow covers with unique designs.
So don't restrict yourself to a single product for your Etsy POD business when the sky's the limit.
2. Add a Variety of Designs
While band tee designs are always a hot-selling design for POD businesses, people also often search the "anime" keyword on Etsy.
Even if you don't know much about anime, throwing in some mainstream anime designs to the mix can do wonders for your Etsy store!
3. Prioritize Print Quality
We shouldn't even have to say how important it's for you to prioritize the print quality in a POD business. Yet, many sellers don't understand this.
Always remember that buyers would prefer paying a bit more for a high-quality print, than for the one which fades away after a few washes.
Even if a POD company is charging a bit higher, it's worth it if they're offering a top-notch quality in return.
Best Print on Demand Companies for Etsy Dropshipping
If you're looking for a POD company for Etsy dropshipping then here are some of your options: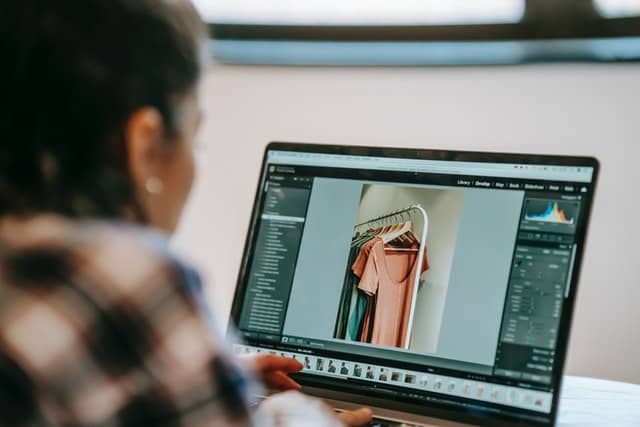 1. CJDropshipping
CJDropshipping is a China-based company that can help you print high-quality photos, logos, and other designs for your Etsy dropshipping business.
Regardless of order volume, they offer strict quality inspection and also fast shipping times with the help of their warehouses in the U.S, Thailand, and China.
2. Printify
Printify is a popular print-on-demand site among Etsy sellers. It doesn't only offer high-quality prints, but its prices are also lower than other services like Printful.
The site easily integrates with Etsy and has more than two million active merchants which proves that they can be trusted with your business.
3. Printful
Printful is a widely known print-on-demand service that also easily integrates with Etsy. They have been in business for years, and very rarely do they run into trouble for fulfillment or quality reasons.
Although their prices are a bit higher than Printify, they offer superior quality. Printful also has a huge variety of products in its catalog including mugs, stationery and clothing.
Best Items to Dropship on Etsy
The core criteria for choosing items to dropship on Etsy remain the same as on any other platform. And one of the most important is to stay away from fragile products.
So what products can you actually dropship? Well, here are some of your options: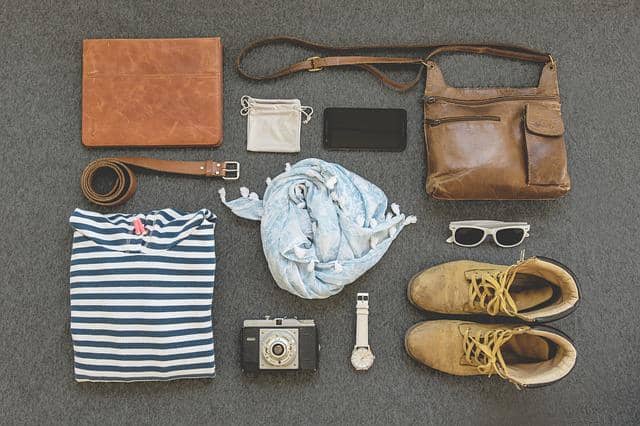 1. Men's Wallets
Wallets are a timeless gift and act as a symbol of wealth and success. They're also simple to customize which makes them easily meet Etsy's criteria. Plus, there's literally no chance of it getting damaged while shipping.
2. Home Décor
A large number of buyers on Etsy are people who are looking for items to decorate their homes. Frankly, it isn't surprising because Etsy is a platform full of creative individuals who can design unique products to make your home stand out.
3. Stickers
Did you know that stickers are one of the most trending items on Etsy? They're perfect for different events and occasions and the best part is that people usually purchase them in bulk! All you need is the help of a print on demand service and you're good to go!
4. T-Shirts
Who doesn't like a cool printed T-shirt? If you love making digital art then perhaps you could get your work printed on the tee. It's also one of the best ways to market your talent!
5. Printable Notebooks
Printable notebooks sell like hot cakes among people who love writing and traveling. So if you offer attractive prints combined with high page quality, then you'll easily start getting a bunch of sales every day.
Is Etsy Dropshipping Worth It?
Dropshipping on Etsy is worth it if you have a creative spark and want to penetrate a less competitive market.
It's great for small dropshipping businesses, but don't expect Etsy dropshipping to make you a millionaire.
The platform isn't suitable for medium to large-scale businesses due to its transaction fee.
So if your store starts rapidly growing in sales, then you might have to move somewhere else.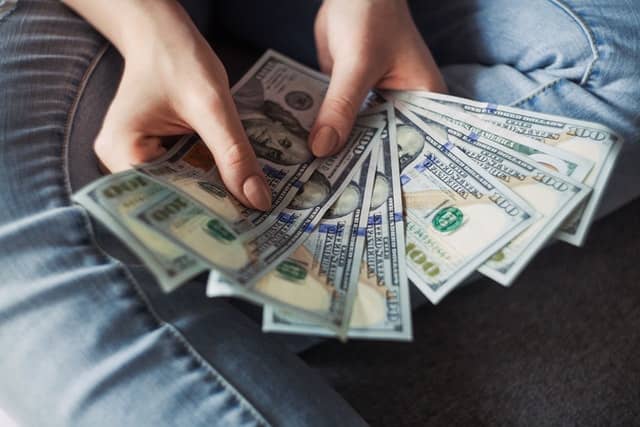 FAQs about Etsy Dropshipping
Can I Dropship From AliExpress to Etsy?
Etsy doesn't allow you to resell products that you didn't make or aren't vintage. This means you can't dropship from AliExpress, 1688, or any other marketplace to Etsy.
If you do, then you're breaking the platform's terms of service which can potentially get your store suspended and also get you banned from the site.
Can I Dropship with Etsy Suppliers on Shopify?
There are plenty of apps that can integrate Etsy products with your Shopify store – so yes, you can dropship with Etsy suppliers on Shopify.
But keep in mind that Etsy suppliers sell handmade products that take time to manufacture and can only be sold in limited quantities.
And since the product is handmade and unique, it's also difficult to find a replacement for it. So you'll have a hard time dealing with your customers if the seller decides to bail out on you.
Which Is Better, Etsy Dropshipping or Shopify Dropshipping?
Comparing Etsy to Shopify dropshipping is like comparing apples to oranges because one is an online marketplace while the other is a website builder.
With that said, Etsy comes with a variety of benefits like giving you access to an already established customer base. Plus, creating a storefront on Etsy is much easier than on Shopify.
It's safe to say that if you're starting a small business and plan on targeting a niche market, then Etsy is a great choice.
However, if you want to build a scalable business and don't like restrictions on the items you can sell then Shopify would be the better choice.
So at the end of the day, it all boils down to your business goals and personal preferences.
Final Thoughts
Etsy dropshipping requires a bit more creativity from your side than other platforms. However, since it's free to sign up, you can start your business with little to no investment.
But of course, it isn't the ideal choice for everyone. Fortunately, there are many other eCommerce platforms nowadays where you can start your dropshipping business.
Most of them don't have strict product guidelines like Etsy and you can pretty much sell anything you want.
And if you're still worried about product sourcing, then don't worry because NicheDropshipping has got you covered.
We can help you source your desired products at competitive prices and also customize your packaging to help you build a brand.
So just give us a call and we'd be happy to guide you!