Dropshipping is a popular eCommerce model where the store owner doesn't keep inventory.
The supplier directly ships all the products so it requires a relatively low start-up investment.
But this also makes beginners wonder how much do dropshippers make?
Well, the answer to this question isn't as black and white.
It depends on a variety of factors, including your marketing strategy, product choice, and more.
In this article, we'll dive deep into the earning potential of dropshipping and some factors that affect its profitability.
Let's get right into it!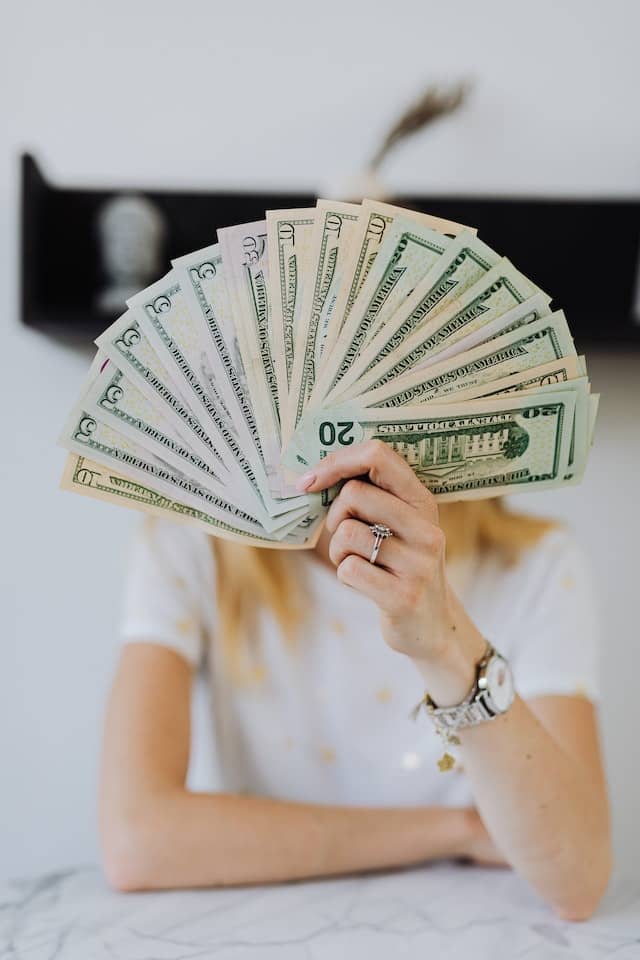 How Much Does It Cost to Launch a Dropshipping Store?
People are mostly intrigued by the low-investment startup costs of a dropshipping business.
But what's the bare minimum a dropshipping store demands from an entrepreneur?
Well, technically, you can even launch a dropshipping store with no money.
But that wouldn't be practical because marketing would become a nightmare.
If we increase the budget a bit, starting dropshipping would cost at least $150.
Since there are no manufacturing nor inventory costs in the equation, the $150 will contribute to building an online storefront, finding suppliers, ordering samples, and marketing your products.
But of course, just because you can start a dropshipping business with $150, does not mean you shouldn't invest more.
Cutting the start-up investment down, will only add more effort to your plate.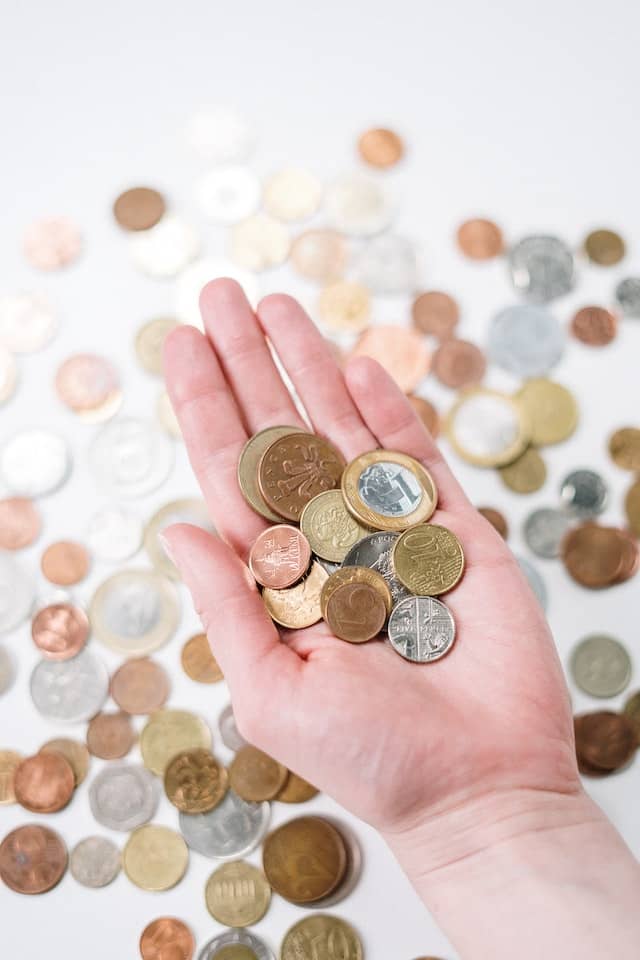 The Average Earnings of a Dropshipper
Unfortunately, we can't give an exact number on the average earnings of a dropshipper because, honestly, it varies from business to business.
But on average, dropshippers make somewhere around $500-$3000 per month in the first year of business.
The profit margin is initially kept tight, but 5%-7% is the bare minimum. For branded products, it can go up to 40%.
As soon as you make progress in the market and build a name for yourself, you get some flexibility in increasing your margins.
However, this is only when you're not actively competing in a saturated market.
Once again, the output is majorly hooked on the input, especially the strategies, niches, marketing tactics, platforms, and supplier quality involved in the business.
Let's now talk about the most popular eCommerce marketplaces for dropshipping and their earning potential.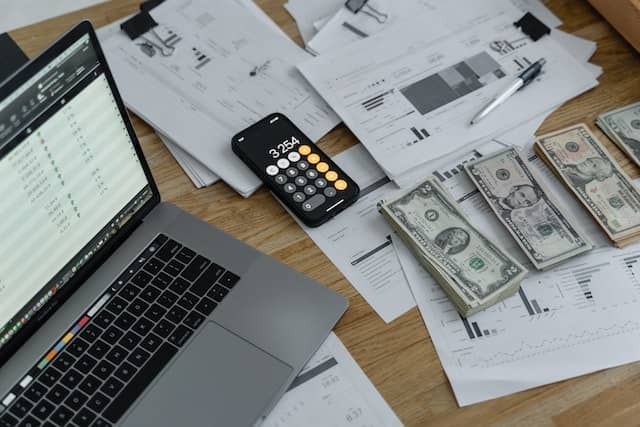 1) Amazon Dropshipper
A significant fraction of the dropshipping industry booms due to Amazon.
But how well does Amazon reward its dropshippers?
Amazon does not restrict your profit margins, but it does take a portion of your earnings.
Depending on the product type, Amazon charges a fee in percentage on every product you sell, usually around 15%.
At the same time, you're saved from investing heavily in marketing since Amazon's audience is massive, and it won't take long for you to get noticed.
Simply put, Amazon gives you both a massive benefit and a drawback.
However, once we balance these, it's fair to say that Amazon's fee is somewhat justified.
This brings us to our question of how much an average Amazon dropshipper makes.
So, an average dropshipper does not differ much from a normal dropshipper in terms of income.
In conclusion, if you're looking to start on Amazon, you can expect to make $1000-$3000 per month.
2) eBay Dropshipper
eBay is another popular platform for dropshipping where you'll find a huge customer base to target.
Much like Amazon, eBay charges its users a certain fee for letting them do business on the eCommerce platform and offers several packages for dropshippers.
In comparison to Amazon, you have much more freedom on eBay. The policies are not that strict, and anything goes in the market.
Does this count as a chance for an average eBay dropshipper to make more money? Well, yes and no.
The market of eBay is quite saturated and highly competitive. You're also not allowed to build a brand, but your audience is enormous.
Therefore, an average dropshipper on eBay earns a bit less. Their monthly income is estimated to be somewhere between the $700-$1500 mark.
3) Shopify Dropshipper
Shopify is unarguably the first platform that comes to mind when someone mentions dropshipping.
The platform allows you to create a store of your own and sell various products.
It offers numerous benefits to its digital entrepreneurs, such as hosting, security, and marketing tools to conduct business.
This is ideal for entrepreneurs who don't have the resources to build a website from scratch.
An established dropshipping store on Shopify can easily make around $1500-$4000 per month.
However, this figure can go way beyond since reputable and highly successful dropshipping brands also use Shopify.
Factors That Can Impact Your Dropshipping Earnings
A dropshipper's earnings are directly interlinked with certain factors. Even a slight change in approach can result in a major change in the outcome.
Here are some of the most important factors that influence earnings from dropshipping.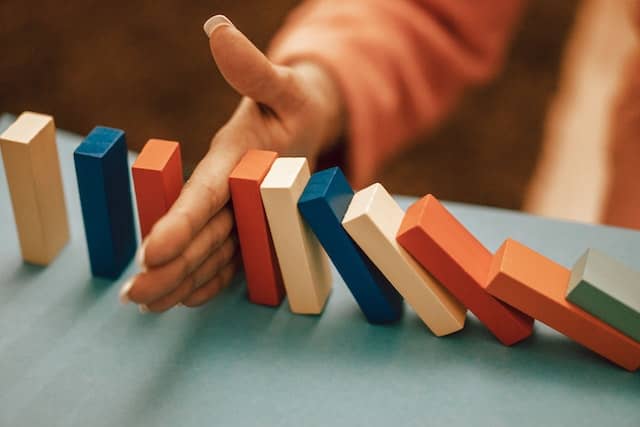 1) Product Choice
Perhaps one of the primary factors that impact a general retailer's earnings is what they're selling to their customers.
Things are a bit different when choosing a niche/product in dropshipping.
Since dropshippers do not hold any inventory, they have the choice to switch products with ease.
Similarly, if a product is not selling, this will impact the dropshippers earnings to a great extent.
Choosing the right niche/product is essential before entering the market.
A product that sells and drives traffic to your website will inevitably result in more sales, and hence, more income.
2) Marketing Strategy
When you enter the dropshipping industry, you're exposing yourself to a great deal of competition.
The only way to stand out is to work on SEO, ads, and content to increase your store's traffic.
Perhaps the biggest reason so many dropshipping stores fail is their unfamiliarity with modern-day marketing tactics.
When you're competing on an international level, the competition is intense and the stakes are high.
Therefore, your initial investment in marketing and the strategies you use can heavily influence the amount of money you make.
This goes especially for newbie dropshippers. In the first year of operation, it is absolutely necessary to give marketing your special attention.
3) Mediocre Website
Even if you've everything right, your website can tarnish all your effort and drive your prospects away.
It's like you've persuaded your customer into buying your product, but they don't end up making the purchase.
Deserted carts in online stores are a real thing, and several reasons can be behind their abandonment.
A key cause would be your mediocre website.
Whether it's poorly written content, pages taking ages to load, troublesome payment methods, or displeasing visuals, a website can make all the difference in a dropshipper's wallet.
Once again, it takes some research to identify the exact reason behind products that never made it out of the cart.
However, by simply putting yourself in your customer's shoes, you can make a fair judgment about whether your website is easy-to-use or not.
4) Customer Service
If you want to predict how long a startup will stay in business, look at how they treat their customers.
By scoring 5-star reviews from your customers, not only are you building customer loyalty, but you're also expanding the base.
Your satisfied customer will likely refer your products to someone they know.
Furthermore, that same customer would keep coming back to you for more.
However, this would not be possible if they were never satisfied with your services in the first place.
Customer service has become more important than ever. Just one review can change the track of your dropshipping store for good.
Offering phenomenal customer support is often considered a cheat code for squaring up with your competitors.
5) Unreliable Suppliers
A dropshipping business is only as good as the supplier. From a dropshipper's perspective, this is both a major advantage and a setback.
It's advantageous because you don't have to worry about logistics or other complicated stuff that comes with running a traditional eCommerce business.
But that also means you have no control over your business since your supplier is responsible for holding and dispatching the products.
Even a small slip-up can lead to customer dissatisfaction.
And if your supplier isn't reliable, then you'll be reading complaints from angry customers far more often.
These mishaps can deal a fatal blow to your income and can even put your business at risk.
That's also why we always emphasize the importance of finding a reliable dropshipping supplier.
6) Platform Restrictions
Lastly, the platform you're using for dropshipping also plays a key role in your income.
Each platform has a certain set of rules and restrictions that you must follow. Sometimes you're giving up more than what you're getting in return.
For instance, a marketplace can drive traffic to your store, but you have to pay a certain fee which reduces your profit.
So before choosing a marketplace, you have to evaluate whether its pros outweigh the cons and if it's the right choice for your desired income goals.
4 Examples of Successful Dropshippers and Their Earning Potential
If you're looking for inspiration in the dropshipping industry, rest assured you won't be disappointed.
Some individuals have even made millions from dropshipping. Here are a few successful dropshippers who went above and beyond.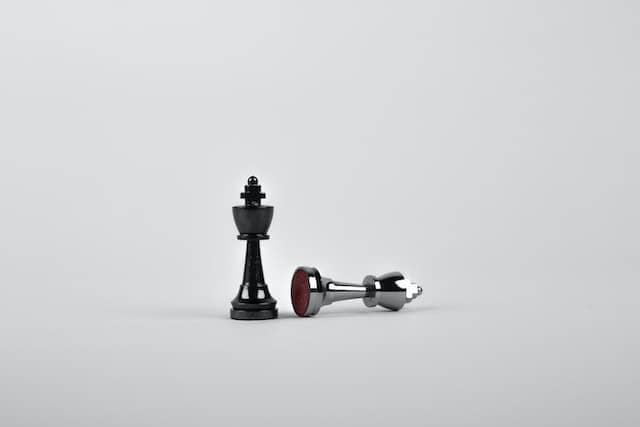 Cole Turner
Our first pick would be quite relatable for folks who never knew a thing about dropshipping but later made it the center of their attention.
18-year-old Cole Turner was just another student looking to equip himself with some useful digital skills for the future.
After being inspired by a friend, Cole took a leap of faith and hit the trigger for becoming a dropshipper.
His first few attempts at building a profitable store failed. Cole had to manage a $5000 loss while studying for his degree at the same time.
After a lot of trial and error Cole finally found his winning product and hasn't looked back ever since.
At the age of just 20, Cole scored $75,000 in sales from a single product.
Sarah and Audrey
Sarah and Audrey are recognized as the wealthiest female dropshippers on the planet.
Before their paths met, the two ladies initially had some know-how of how dropshipping works.
They both had their individual stores and eventually decided to team up to pursue a methodology both believed was highly profitable.
The strategy they used was influencer marketing. Sarah and Audrey would pay social media influencers to promote their products.
In a matter of weeks, their sales skyrocketed, despite a pandemic hovering above them!
Sarah and Audrey crossed the $1 million mark in sales in just one week.
As of now, the duo continues to expand their individual brands in the US as they manage operations from London.
Kyle Borawski
Spocket's very own Kyle Borawski found himself fantasizing about making millions, but unlike most of us, he actually got up and did something to make that a reality.
Borawski was keenly interested in eCommerce and believed it to be his key to success.
He initially started his dropshipping business in 2019 as a side hustle, but later on, it became his center of attention.
Kyle Borawski's store was performing average, until he started focusing on the essentials of growing his store.
Borawski used special techniques to grab his customer's attention by photographing the products himself, writing concise descriptions, and offering extraordinary customer support.
Other than that, he described his top-most priority to be improving by 1% every day.
Soon after, Borawski's store took off and landed him $224,923 in sales within three months.
As you can tell, he kept things simple and focused on bringing value to his customers, which eventually landed him success.
Tips for Maximizing Earnings as a Dropshipper
Is the income of your dropshipping store not on par with your expectations?
Well, here are some tips and techniques you can implement to maximize your earnings.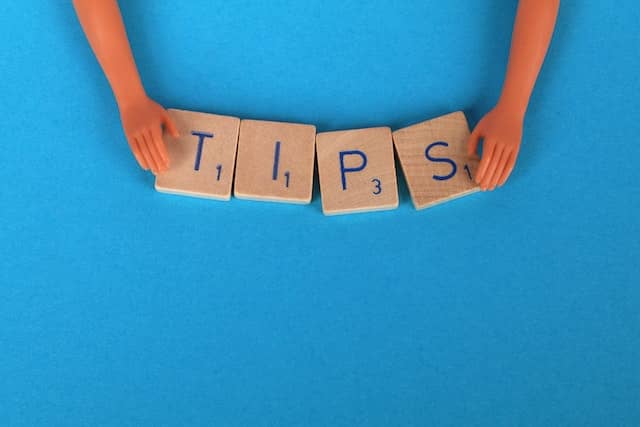 1) Track Metrics
Being able to check your performance and track your store's growth can do wonders for your dropshipping business.
Unfortunately, most dropshippers make the mistake of underestimating the value of their store's data.
This data can help you analyze what's stopping your customers from making the final call to purchase.
Based on this analysis, you can make the necessary improvements and increase the conversion rate.
If you survey the top dropshipping websites, you'll find almost all of them utilize data analytics to measure performance.
In this age, there's no time for receiving complaints from your audience about how a certain page isn't responding.
You have the tools to conduct trials by yourself and make improvements. Make sure you use this as an advantage to make your profits rise.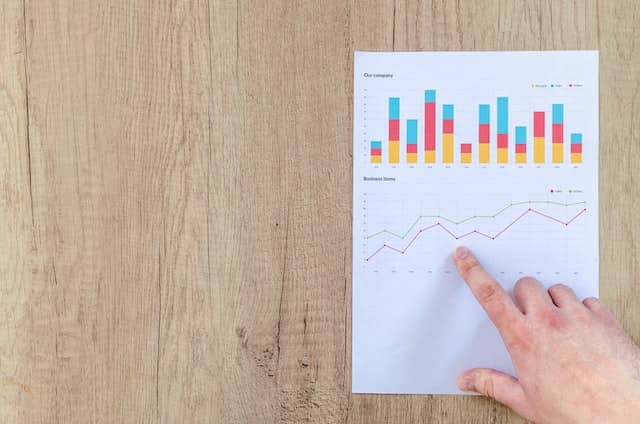 2) Build Customer Loyalty
You'll find this tip coming from every veteran dropshipper in the market, and it works like a charm.
Building a relationship with your customer requires effort from your end.
Unfortunately, this is something most dropshippers often don't prioritize.
You can secure your future income by building strong customer relationships.
It is noteworthy that this relationship often does not need the highest level of maintenance.
Even simple gestures such as offering thank you notes with your products, offering free samples, or requesting after-sales feedback would suffice.
These little things make all the difference in helping you build customer loyalty.
Show your customers that you care, and then see how the traffic starts magically growing.
3) Keeping Up with Trends
Trends change within hours in the eCommerce world.
When there's a hot product in the market, your customer base will first turn to you to buy it.
If you have the product already listed, then it's all good.
However, if you aren't updated with the latest trends, then your customers will turn to your competitors.
It's already difficult to secure a loyal customer base, so your competitors getting free traffic is the last thing you want.
In short, keeping an eye on the latest trends is essential. If you don't know where to look, then most of these trends start from TikTok.
And if you already have a reputable presence on a social media platform, there's even a chance you can become a trendsetter.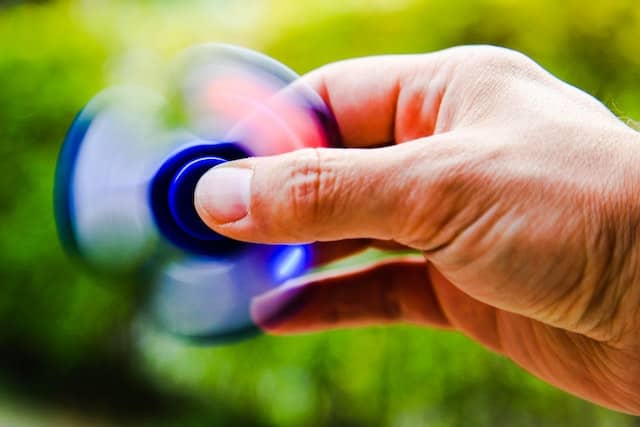 4) Compromise on Profit but Not on Quality
Let's face it, dropshipping is quite often made to appear as a cheat code for becoming a millionaire.
Although you can make millions from it, this does not happen overnight.
If you study the journeys of other successful dropshippers, you'll notice that they compromised on profits at one time to aim for a bigger goal.
That bigger goal was bringing value to the customers.
It can get exhausting watching your business snatch bills out of your pocket and take months to return them.
You can lower the bar and bring mediocre quality products to your customer, but then you'd be like 90% of dropshippers out there.
5) Automation
As the world has progressed, so has the eCommerce world. Automation has taken over the dropshipping industry by storm.
Although it's not something that is necessary to run your store, it sure helps a lot.
If you're using technology to run your business from the comfort of your home, then why not let technology run it too?
With various dropshipping tools out there now, automating your order fulfillment process is an easy task for the bots.
Usually, these tools charge a monthly fee for a set of features to assist you process orders.
They save you time, money, and effort altogether, giving you more opportunities to focus on scaling and making your wallet thicker.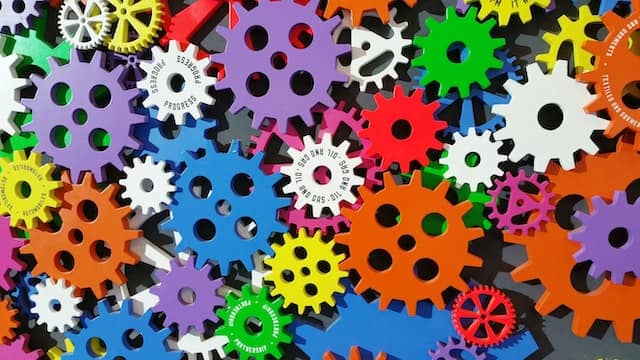 6) Branding
Building a dropshipping store is easy, but keeping it standing is a challenge most back away from.
As a dropshipper, your job is to always look at the bigger picture and focus on long-term goals to sustain your business.
You can squeeze money out of a temporary hot trend, but there will inevitably come stages where your business faces drastic lows.
In such a case, your best bet is to brand yourself as a distinct entity and secure your customers in the long run.
It is undeniable that consumers are naturally attracted to catchy slogans, unique names, and logos on products.
Besides, there's not much you have to do to brand yourself.
You're already investing in marketing; all you have to do is shift the paradigm and center it around an identity of your own.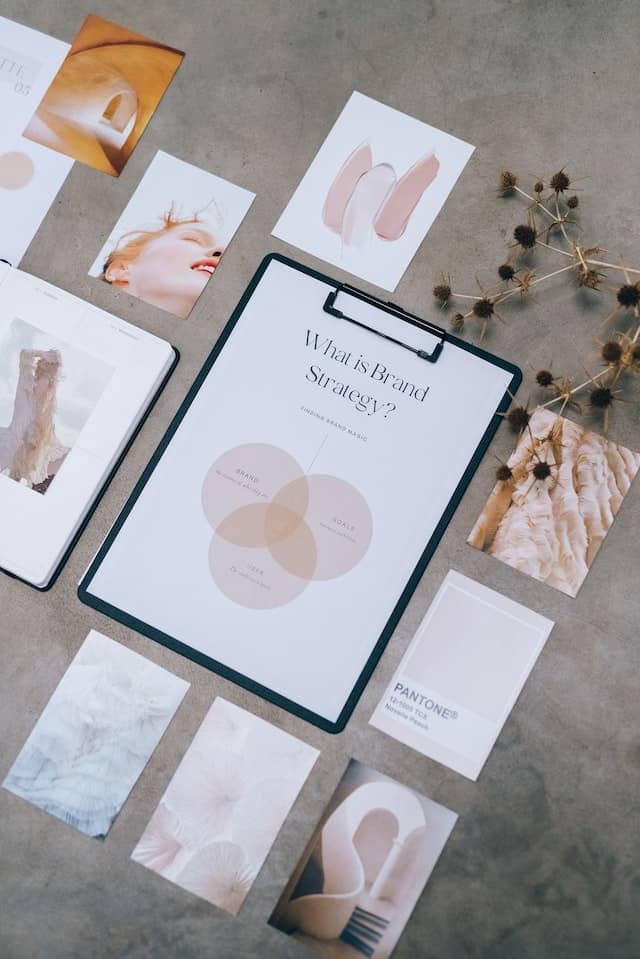 FAQs about Dropshippers' Income
What's the Most Profitable Dropshipping Platform?
Shopify is considered the best dropshipping platform and its profitability is undisputed.
It lets you build your own store from scratch, connects you with suppliers, and charges a relatively low monthly fee.
Shopify even gives you access to numerous tools for making your dropshipping venture profitable.
What's the Return on Investment in Dropshipping?
There is no set figure to denote the ROI in dropshipping.
It majorly depends on the tactics you use, the strategies you implement, and numerous other factors.
You can make a huge investment in dropshipping, but if your planning is poor, then you will end up losing your investment.
What Is the Most Profitable Dropshipping Niche?
Determining the most profitable dropshipping niche is tricky because the answer depends on various factors, such as marketing, competition, and target audience.
The profitability of a niche is also highly influenced by the changing trends. But generally, these niches have been quite popular in recent years:
Eco-friendly products
Fashion accessories
Gaming equipment
Final Thoughts
Dropshipping is a lucrative business, but its profitability depends on various factors.
Some dropshippers make hundreds of dollars a month, while others are scraping for pennies and hardly making any profit.
Either way, succeeding as a dropshipper requires immense hard work, persistence, and dedication.
Identifying profitable niches and creating a unique marketing strategy is essential to drive sales.
And most importantly, you also need a reliable supplier by your side who understands your product requirements.
Fortunately, this is where NicheDropshipping can lend you a helping hand.
We can source your desired products at competitive prices and tailor the packaging according to your needs.
All you have to do is submit a sourcing request and let our dedicated agents handle the rest.