The biggest challenge faced by dropshippers is to capture the attention of potential customers.
With so much competition, every online store is in a race to secure as many clicks as possible.
In such circumstances, how can you make yourself stand out? Well, there are a variety of strategies you could adapt with one of them being Google Adwords Dropshipping.
But people often wonder, does Google Ads even allow dropshipping, to begin with? And if it does, then is it even worth it?
In this FAQ Guide, we're going to uncover the answer to all these questions and more, so stick with us till the end.
Let's dive straight into it!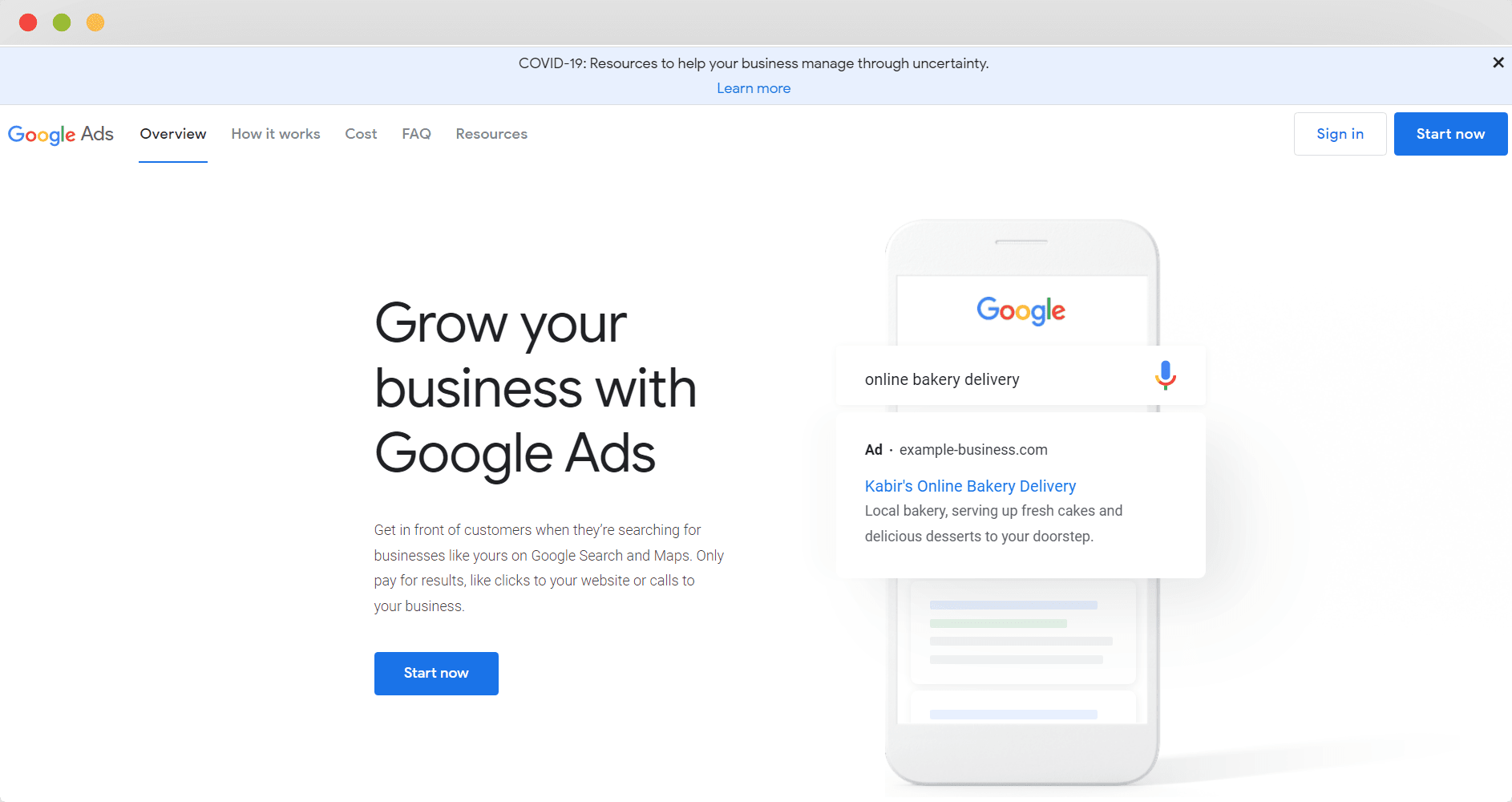 What Is Google Adwords?
Google Ads is an advertisement platform where bidders can briefly promote product listings, different services and videos. You can get more exposure by ranking higher on Google Search, or go for mobile apps and video advertisements.
The platform runs on Pay-Per-Click (PPC) pricing model. In simple words, you pay every time a visitor clicks your ad.
Do Google Ads Allow Dropshipping?
There's growing confusion about whether Google allows dropshipping. In reference to that, here's what the platform considers a violation of their terms of service: "Promoting products that are not stocked".
So technically, Google Ads dropshipping isn't allowed because you're promoting products that you don't directly have in stock.
With that said, Google does let dropshipping stores slip under the radar, given that your services are of a high standard.
Is Google Adwords good for Dropshipping?
Google Ads is one of the best platforms for dropshipping. It can help you scale your dropshipping business by helping you reach a wider variety of audiences. Which nowadays can especially be difficult for dropshippers.
However, you would have to allocate a huge budget to Google Ad campaigns as they can be costly.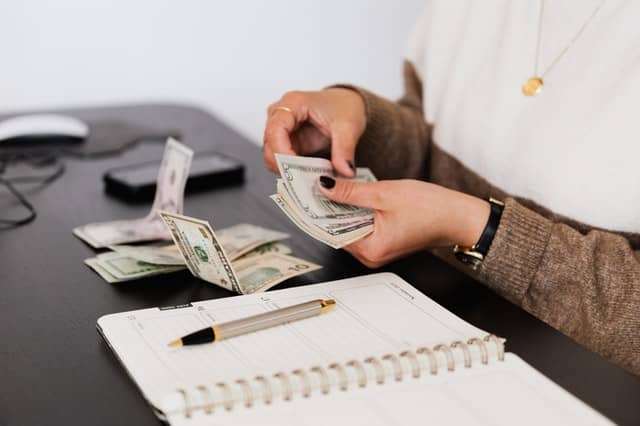 Should You Use Google Ads for Dropshipping?
If you have the budget and can most importantly, avoid getting your account suspended, then use Google Ads without any hesitation for your dropshipping store.
However, we wouldn't recommend it if you're a beginner. That's because it may be more challenging for you to avoid suspension since you'd likely be learning through trial and error.
5 Different Types of Google Ads
Learning about different types of Google Ads is important to understand what works best for your business. So here are 5 different types of Google Ads:
Shopping Ads
Shopping ads let you target potential customers who are still in the consideration phase of their buying journey.
The key difference between shopping and search ads is that the former doesn't let you target specific keywords.
It simply uses the product data on your Google Merchant Center to find out where the ads would be most suitable.
Search Results
These are the ads that directly appear in the search results once the potential customers enter the search query.
They can boost your exposure even if you do not organically do well in the SEO rankings.
Videos Ads
YouTube is one of the fastest-growing video-sharing platforms in the world. And with video ads, you can now maximize your reach by putting ads before, between and at the end of different videos.
Video ads can prove to be a powerful tool if you know where to place them and can get your point across within the first few seconds.
Display Network
Display ads do not have to do anything with search queries. They're instead shown to your targeted audience in the form of images.
They can be quite useful in helping you increase your brand awareness.
Universal Apps
This one may not specifically be useful for dropshippers, but Google also allows you to market your app through its Universal Apps campaign.
With more than 2 million Android apps in the world, this can definitely come in handy to increase your reach.
The Pros and Cons of Google Ads Dropshipping
Just like any other advertisement platform, Google Ads also has its pros and cons. So let's have a look at them side by side: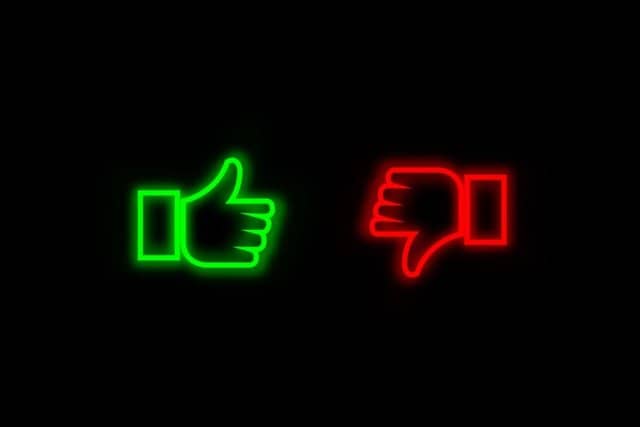 Results Based on the Buyer Intent
If people already know about your product and search for it online, then Google Ads can do wonders for your store. That's because it shows results based on the buyer's intent.
On the other hand, social media platforms randomly put the ads in front of the users, even if they don't intend to buy the product.
So the downside is that if there's not much awareness about your product, then you'd have a hard time getting sales. One way to counter that is by using the "Keyword Planner" to see what's trending.
Seamlessly Links with Google Analytics
Google Analytics is a powerful tool that can show you data about the traffic on your site. Google Ads can use this tool to track conversions and optimize your target audience accordingly.
The only drawback of Google Analytics is data overload. If it gets too much information, then you would have to decide what's worth keeping and what isn't – which can prove to be time-consuming.
But once you gain industry experience, you'll easily be able to sort that out.
Follows the Pay-Per-Click Pricing Model
The pay-per-click pricing model is widely becoming famous nowadays as its name suggests, you only pay for the clicks that you get.
You can set the price of the bid per click, and once your customer searches the query, the results will show the advertisements of you and your competitors.
However, one drawback to the PPC model is that you might end up paying for irrelevant traffic. This is why you need to filter your search query well enough to get quality clicks.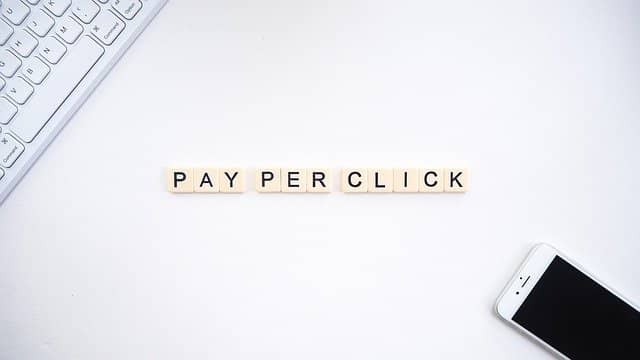 You can Automate Your Business
Google Ads has a powerful machine learning system working behind the scenes. The more data it gets, the more it can help you automate your business. Once you get enough sales, you can leave the keyword bidding on the platform.
However, this feature is only viable for stores that are at least getting 30+ monthly sales. Otherwise, the system wouldn't have enough data to work with and you'd be wasting your money on random keywords.
Why Are Google Ads Popular Among eCommerce Store Owners?
With more than 2 trillion global searches per year, Google has taken the crown for being the most popular search engine in the world.
So it doesn't come as a surprise that despite the recent account suspensions, eCommerce store owners, or dropshippers in particular, are still storming towards Google Ads.
Besides that, you can also tailor your marketing efforts according to your goals and audience by selecting your preferred ad type.
And if you're stuck between the Google Ads vs. Facebook Ads debate, then don't worry as we've already discussed that in detail.
How to Get Started with Google Ads Dropshipping?
If you're planning to market your dropshipping store on Google Ads, then here are a few tips to get started:
Learn the Basics
Before you get started with Google Ads, here are a couple of things you need to learn about:
Bid: The maximum amount you're willing to pay per click on your ad is referred to as the bid.
Cost-Per-Click: Also known as CPC, it is the actual amount paid by the advertiser when a potential customer clicks on the ad. Note that you don't always pay the max amount.
Ad Rank: It is the information about your ad like when it will pop up on Google. The Quality Score and other factors determine the rank.
Quality Score: The Quality Score tells you the relevancy of your keywords to your landing page and the ad. The higher the quality score, the better you'll do in the rankings.
Pick your Desired Ad Type
The next step is to pick your desired ad type or campaign. There are 5 different ad types that you can choose from which we've already discussed in the p above.
But in short, your ad type should depend on your business goals and the type of audience you're trying to reach. Shopping and search ads are generally preferred by dropshippers.
Set the Budget
Google Ads can quickly drain your funds if you aren't careful. This is why you need to set the maximum amount you're willing to spend per click – or also known as the bid.
Don't get over ambitious with it. 50 cents per click may not sound like a lot to you, but it can quickly add up due to the number of people that search on Google each day.
Pick the Keywords
Keyword research is one of the most time-intensive parts of setting up an online store. The whole process of doing it goes beyond the scope of this article.
However, we'll talk about some tools that you can use in a later p of this article.
Write the Ads
If you're spending so much money, then make sure that your ads are worth it. Write it in your own brand voice, or perhaps hire a professional to prepare the copy for you.
And if you're opting for image advertisements, then make them visually appealing and get them designed by an expert.
How to Effectively Use Google Ads for Dropshipping?
Trying to make the most out of Google Ads for your dropshipping store? Implementing the following tips can help you maximize its benefits:
Use Google Analytics
Using Google Analytics with Google Ads isn't necessary. However, most experts recommend it due to how it offers you a detailed insight into the people interacting with your ads.
Google Analytics, similar to Google Ads, not only tells who has clicked your ads, but also takes things a step further by also telling what potential customers do after reaching your site.
Leverage from Seasonal Keywords
Don't forget to target seasonal keywords, especially if you're running a clothing dropshipping store.
Continuously keep an eye out for what products are trending and how you can leverage seasonal keywords.
Set a Compelling Landing Page
A landing page is a web page where your potential customers are taken to after clicking your ad. Needless to say, your landing page needs to prominently feature the product that you're advertising through Google Ads.
If you've been getting plenty of daily clicks, but aren't able to turn them into conversions, then it's highly likely that your landing page requires a closer look.
Advertise Deals, Sales & Discounts
Nothing attracts potential customers more than the possibility of buying a product at a discounted price. Advertising promotions and discounts on Google Ads specifically works well with the Search Ads.
Since the customers are already considering buying the product, it's easy to capture their attention by showing that you're selling it at a discounted price.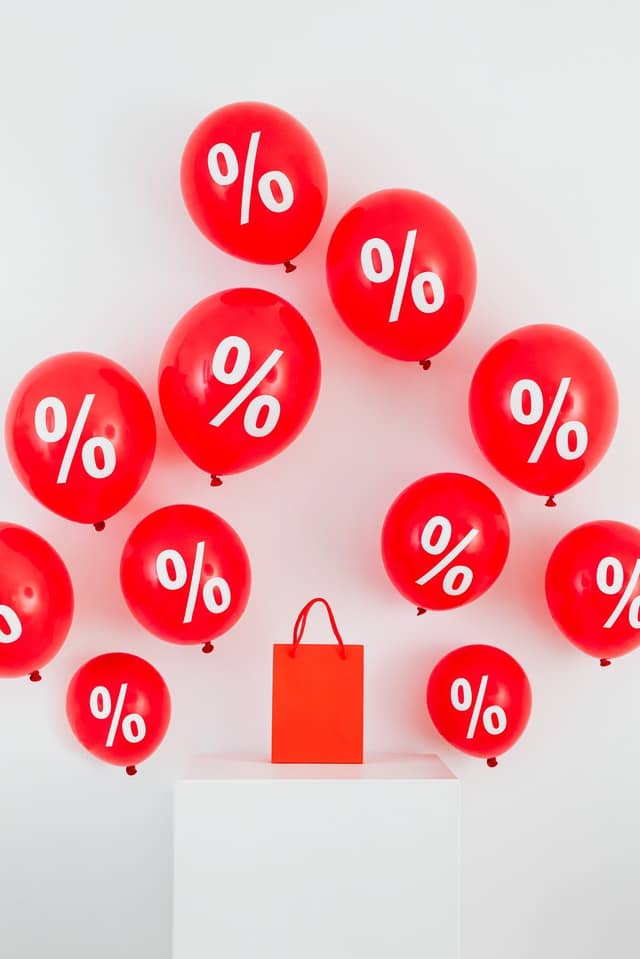 Choose Audience Type
The key to getting more conversions is to know what type of audience you're trying to target. More often than not, people spend big bucks on Google Ads but aren't able to get any return from it.
And the reason for that is usually because they don't have a direction to focus their marketing efforts. So evaluate what type of audience will be attracted the most to your product and only then, proceed further.
The 4 Best Tools for Google Ads
Google Ads alone is already a great advertisement platform. But the following tools make it even easier for you to fully reap its benefits: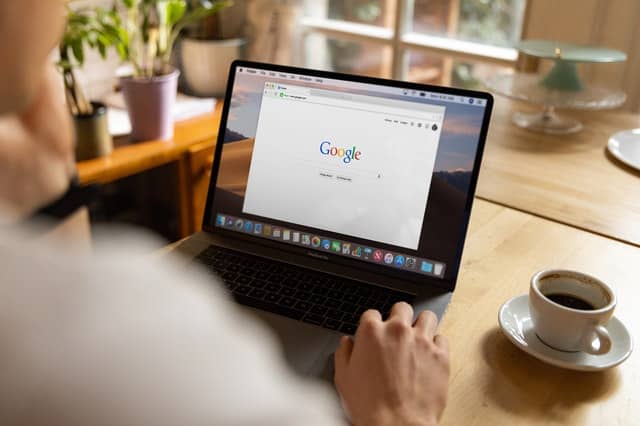 Google Adwords works exceptionally well with Google Ads. It has powerful features including the Adwords Editor as well as Keyword Planner to make it easier for you to plan and execute your marketing strategy.
Clever eCommerce is another popular tool that can help you automate your Google Ad campaigns. With this tool, you can launch your Google Ads with only a few clicks to reach your target audience.
SEMrush can help you analyze a wide range of data related to your PPC campaigns and also allows you to calculate the CPC. Not only that, it is one of the most powerful tools for keyword planning and research as well.
We've already talked about Google Analytics and its importance a couple of times in this guide. But in short, it can help you determine which ad offers the best return on investment (ROI).
Are Google Ads Effective for Shopify?
There are plenty of ways to scale up your Shopify store, and the use of Google ads is one of them.
Google Ads can be highly effective for Shopify. It matches the products on your Shopify store with specific product searches to generate you more leads.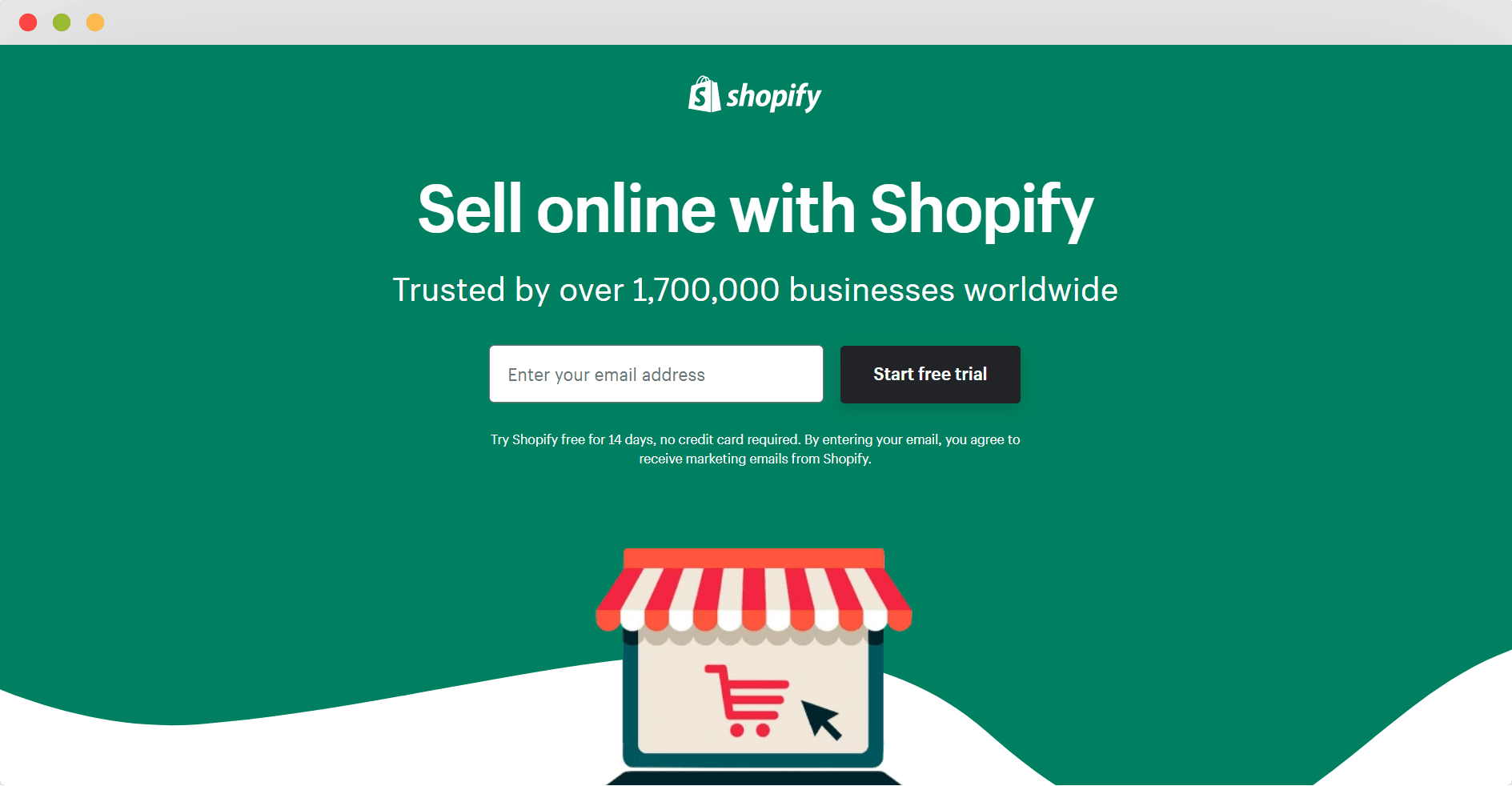 Why is Google Suspending Dropshipping Stores?
Google has been on a banning spree and has suspended plenty of dropshipping stores. But that doesn't mean Google ads cannot be used for dropshipping anymore. You just have to be smart about it.
One of the main reasons Google is banning dropshipping stores is due to the lack of originality. A ton of low-quality copy-pasted dropshipping stores have started to pop up recently.
Google's algorithm has learned to recognize those stores and bans them based on the potential experience they may offer to their customers.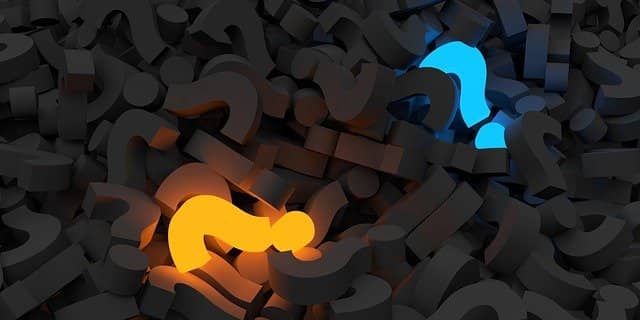 How to Avoid Getting Your Dropshipping Store Suspended?
If you're about to launch your dropshipping store or if your previous store has been suspended, then here are some tips to help you out:
Improve Product Quality
Beginner dropshippers often sell products without any quality checks. As a result, customers receive poor quality products, which in turn, gives a bad reputation to Google shopping.
Good product quality is the bare minimum that any online store should offer. So first things first, if you want to avoid getting your store suspended, then focus more on your products.
Shipping Time
Late shipments here and there aren't as big of an issue. However, if they become regular, then that's where the problem starts.
Many dropshippers also use offshore suppliers due to which the customers have to wait for ages until they finally receive their products.
So your top priority needs to be to pick a supplier who's either in the same country that you're operating in – or stays true to their word about shipping time.
Maintain Originality
The majority of the dropshipping stores lack originality. The store owners are looking to make a quick buck so they would copy paste the same product descriptions, product images as well as any other text on their site.
Don't do any of that and try creating a unique identity for your store. Write in your own brand voice and avoid using Stock images as well because they can also be reverse searched.
Make your Site Appealing
An appealing dropshipping site has always been a great way to make yourself stand out in the competition. However, it can now also help you avoid getting banned since Google may also ban a site based on its visual appeal.
Make sure that your site's logo is of a high quality. The same goes for any other graphics that you use.
However, that doesn't mean you should go for anything fancy. Just prioritize the user experience and make your business look presentable. This also includes fixing all the English mistakes.
Offer Good Customer Service
If your customers are frequently dissatisfied after speaking to the customer service on your site, then do something about it.
Many dropshippers don't focus on customer service and this is another major reason for store suspensions.
Create Legal Pages
Creating legal pages can also heavily factor into helping you avoid store suspensions. Make sure to especially focus on the returns and refunds page as that determines your sincerity towards the customers.
Don't Import/Fake Reviews
Fake reviews or reviews imported from sites like Alibaba should also be avoided. Any sort of feedback manipulation, in general, can put your store at risk.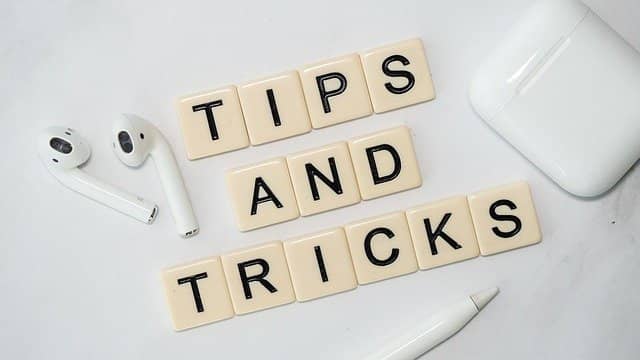 Final Thoughts
Google Ads is unarguably one of the best platforms to market your dropshipping business.
However, with the growing number of account suspensions, it does come with its fair share of risks.
But that is something that you can overcome by offering high-standard services and finding a reliable supplier.
This is where NicheDropshipping has got you covered. We can assist you in sourcing top-quality products from reputable suppliers to make quality issues the least of your worries.
Aside from that, we can also help you private label and automate your business. So contact us today to learn more about how you can benefit from our services!