Research data indicates that Facebook has over 2.8 billion active users every month. It is, therefore, the largest social media platform.
In terms of e-commerce, this high rate of usage makes it a prime platform to reach a large audience of customers. Consequently, the Facebook team created Facebook Marketplace which allows Facebook users to buy and sell items on the app.
In this blog, we explain how Facebook Marketplace works, its pros and cons, and more importantly, how to dropship on Facebook Marketplace.
Let's begin, shall we?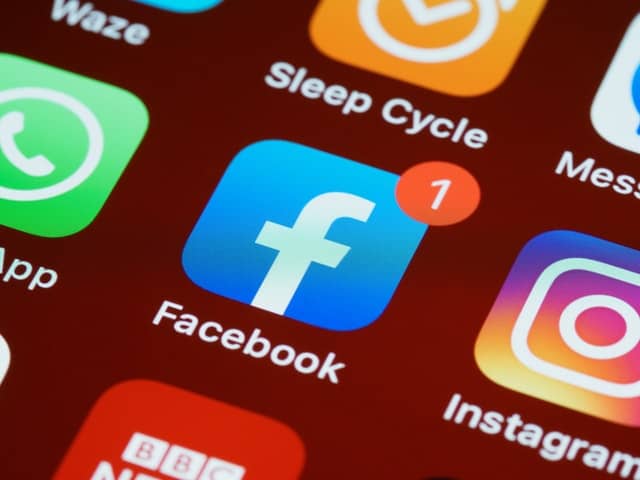 What Is Facebook Marketplace?
As Facebook became more mainstream, users began to use it as an avenue to share different resources with their friends. Soon enough e-commerce merchants equally began posting their products and businesses in a bid to attract buyers.
The problem with this casual setup is that it was unregulated and easy even for scammers to infiltrate. As such, Facebook launched the Facebook Marketplace in 2015 to offer users a better and safer way to sell their products.
Facebook Marketplace enables users with Facebook accounts to list products for sale in different categories. It then displays them to potential customers when they visit the Marketplace or search for specific products on the Facebook search bar.
Sellers can sell both new and used products worth between $5 and $500. Therefore, if you plan to dropship high-ticket products, ensure that they fall within those limits.
Can I Dropship on Facebook Marketplace?
Yes, you can.
Just like on other e-commerce platforms used in dropshipping, Facebook Marketplace only requires you to:
List the product including images and product descriptions
Set the price you would like to sell it for
Indicate whether only one or multiple units of the product are available for sale
Terms of delivery/collection
Based on this, you can sell items without holding inventory as is the norm with the dropshipping model of e-commerce. You do, however, need to ensure that you adhere to the unique rules provided by Facebook Marketplace.
How Does Dropshipping on Facebook Marketplace Work?
Dropshipping on Facebook Marketplace is a straightforward process. Here is a step-by-step guide to how it works.
Ensure you have a Facebook account– this is the only way you will be able to access the marketplace. In some countries, like the US, your account has to have been active for a couple of months before you can begin selling.
Find popular items that can sell on Facebook- do your research and scroll through the Facebook Marketplace to find out which items would be hot-sellers among your target audience.
Access the Facebook Marketplace- click on the menu button and scroll downwards. Click on 'Facebook Marketplace' and select 'Sell'. This will redirect you to a page with a form with fields that allow you to list your product.
Fill the fields- each field is essential and it is important to provide accurate information. (Read on. We will offer tips on filling these fields below.)
Choose where to list- Facebook Marketplace allows you to list products not just on the marketplace but also on relevant Facebook groups where more people can see your listing. Approved listings appear as shown below:
Look out for inquiries– Facebook allows potential customers to contact you via Facebook messenger. Check your messages frequently to ensure you do not miss out on any inquiries.
Process orders- when a buyer places an order, share it with your dropshipping supplier so that it is sent to them.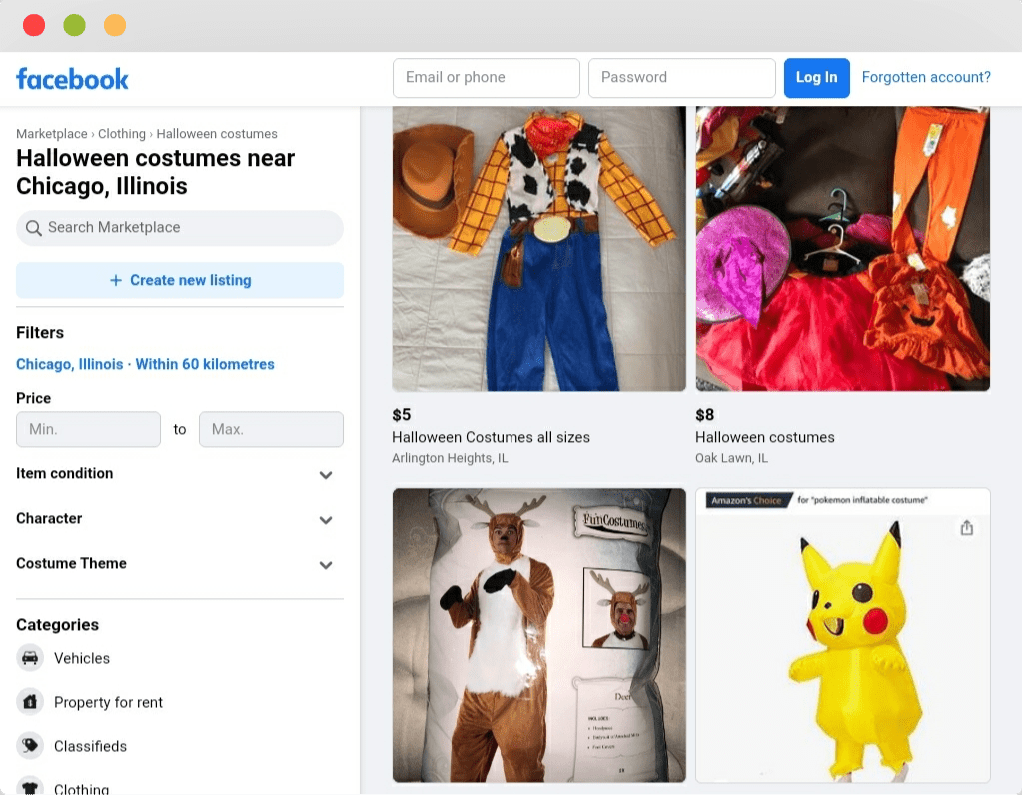 After creating your listing, Facebook will review it and respond with a confirmation within 24 hours or thereabouts. If your listing is not approved, review the community guidelines provided and ensure you have not violated any. You can also reach out to Facebook for help.
4 Tips on How to Excel at Facebook Marketplace Dropshipping
The steps we have discussed above sum up the basics of how dropshipping on Facebook Marketplace works. However, let's go a step further and discuss some tips to help ace the setup process.
Listing Your Products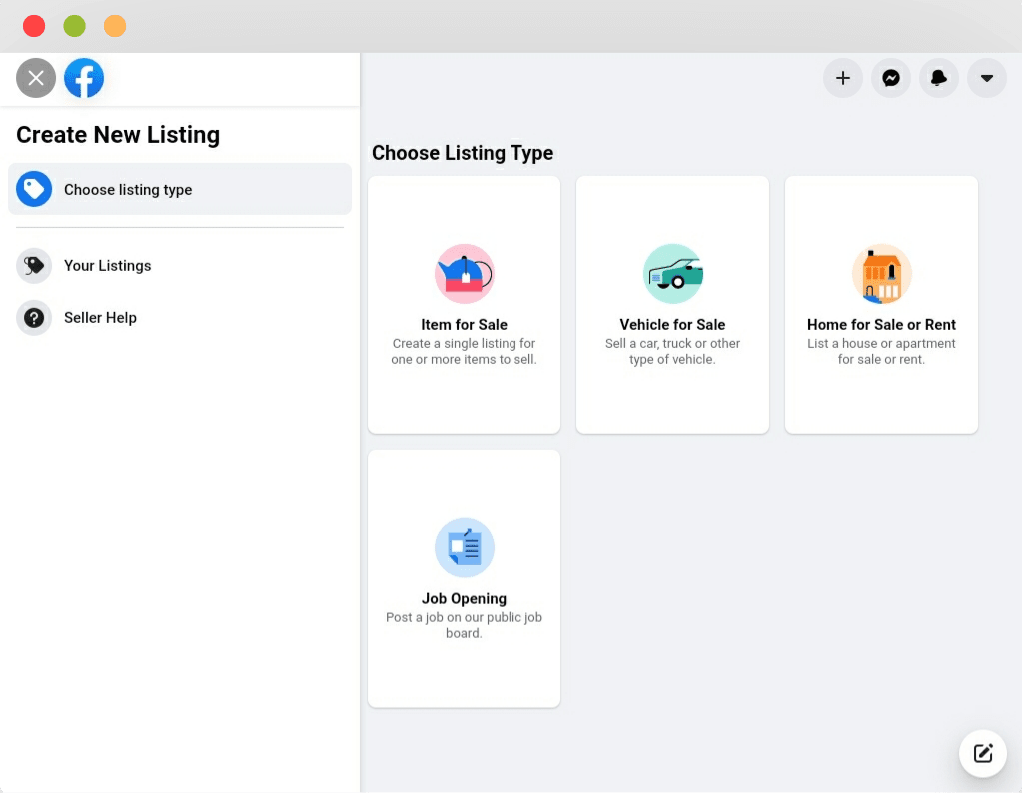 The good news is that Facebook Marketplace offers a detailed template to make listing your product easy. Nevertheless, it is important that you fill the fields well to catch shoppers' attention.
Choose the right category- this is important because the Facebook Marketplace system sometimes uses it to evaluate whether your listing qualifies for shipping. It also makes it easy for customers to find your products.
Define what you are selling- be direct and state only the name of the item.
Price- set a price that's inclusive of your markup. If it is negotiable, be sure to indicate that as well.
Location- indicate the location of the item.
Description- keep your product description brief but informative. Offer specific size, color, brand, and functions of the product if necessary.
Availability- for dropshipping select the 'list as in stock' option as you will likely have more than one unit to sell.
Images – customers may trust you more if you provide real product images as opposed to images of product boxes or the generic ones used by suppliers. Ensure your images are clear and offer multiple angles for customers to evaluate.
Shipping- indicate that you offer shipping because as a dropshipper, it will not be possible for buyers to collect the products from you.
Refresh Your Listings
As more sellers list their products, your listing can get bumped behind or below them. In essence, when a customer looks up a product, theirs is likely to come up before yours. More so if no inquiries have been made about your listings.
To avoid this, restore your listings. This is like refreshing them to make them become more current and get bumped to the front/top of the list. It is done as follows:
Access Facebook Marketplace
Click on 'My Account'
Click on your listings
Spot the 3-dot icon next to each listing and click on it
Among the options that pop up, select 'renew/restore listing'
Receiving Payments
You can choose to either use Facebook payments or arrange with your customer to use alternative payment options.
Facebook payment methods allow you to provide your debit or credit card information or your Paypal account. Once an order is placed, Facebook requires that you process it and share a tracking number with your customer as proof that it has been dispatched.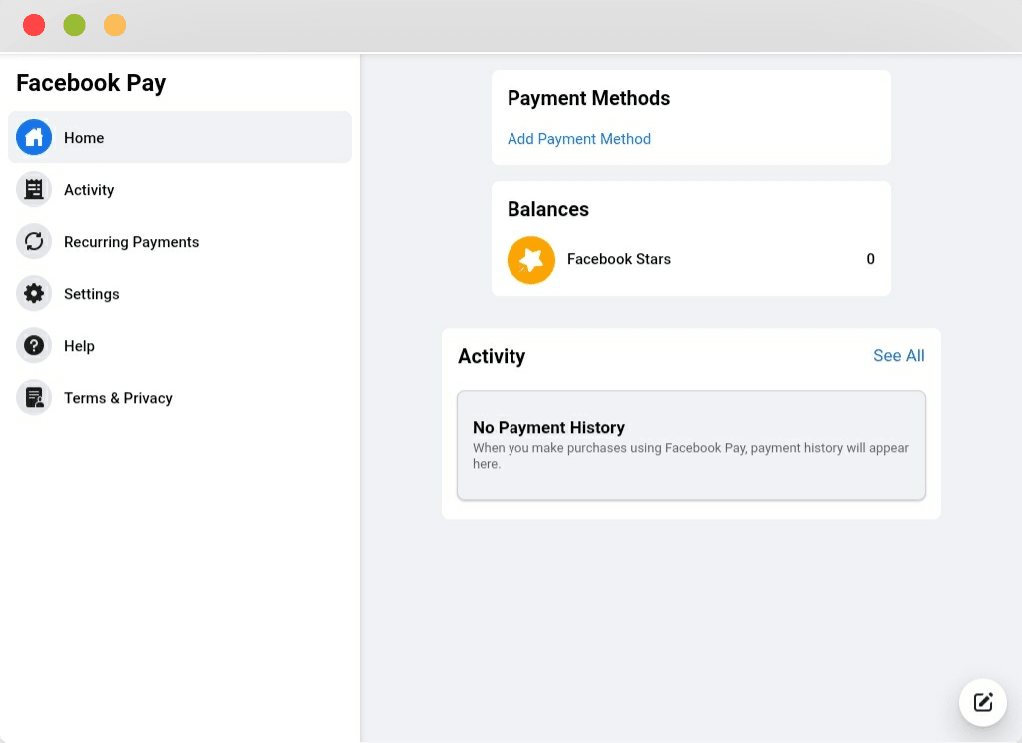 Any payment that the buyer sends via Facebook payment will only get to your account after you provide a tracking number or after the order has been delivered. The tracking number should be provided within about 3 days barring any extenuating circumstances.
Subsequently, if you choose to use Facebook payment, you will need some extra start-up capital to pay your supplier for them to ship your customers' orders. You will, nevertheless, recoup the cash after your payment is released to your account.
Alternative methods of payment include CashApp, Venmo among other trustworthy digital wallets in your country. Be careful on how you navigate such arrangements though as not all customers are genuine.
Product Niches
When dropshipping on platforms like WooCommerce or Shopify, you will likely need to choose a specific product niche. Facebook Marketplace, on the other hand, makes it easy to dropship all kinds of products.
This can be attributed to the fact that Facebook Marketplace does not have a website layout. Rather, it organizes and displays your various product listings to Facebook users that are likely to be interested in such products.
Therefore, as long as you pick winning products, customers will still see your product listings and buy.
How Much Does It Cost to Dropship on Facebook Marketplace?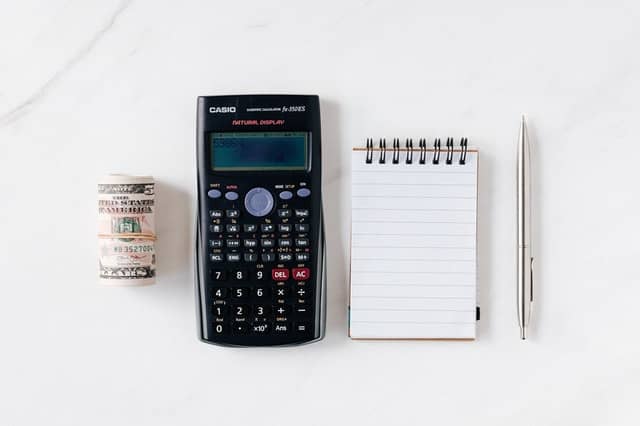 Facebook Marketplace does not charge any fees for sellers that operate as individuals. However, if you operate as a merchant, you will incur a 5% transaction fee for each sale. The minimum payable transaction fee is $0.40.
You may additionally need to set aside some funds for dropshipping advertising. Facebook Ads may be a great choice for this as it is already integrated with Facebook Marketplace. You would also have complete control over how much you spend.
Further, as your sales grow, you could consider investing in some dropshipping software or apps to help you automate your Facebook Marketplace dropshipping. Automation could help lighten your workload and make it easy to dropship on multiple platforms.
How Do I Become Eligible to Dropship on Facebook Marketplace?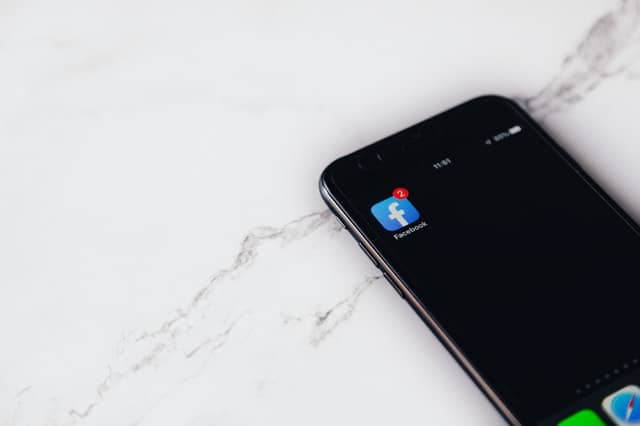 Facebook Marketplace rules are not the same in every jurisdiction. So, in this section, we will cover eligibility requirements that apply to most countries and some that are only specific to the USA.
The bare minimum requirements for any seller on Facebook Marketplace include:
Your Facebook app needs to be up to date
You need to have an active Facebook account
You should be 18 years and over
You need to provide comprehensive product details for your product listing to be acceptable
Location is also a major consideration if you would like to use Facebook Marketplace. It is currently not available in all
Further, Facebook Marketplace is not available in all the countries where Facebook is available. Thus, while you may be an active Facebook user, you may still not be able to access Facebook Marketplace.
Facebook Marketplace Eligibility in the USA
The basic eligibility requirements apply to sellers in the USA too. Additional requirements only come into play for sellers that would like to sell/dropship their products nationwide.
For context, in most countries, Facebook Marketplace only allows sellers to sell products to buyers that are near them. However, in the USA, sellers can include shipping and checkout options as they set up their Facebook Marketplace listings.
These privileges are, nonetheless, governed by the following rules:
A person in the USA can sell/dropship items nationwide as long as they have set up shipping and check-out options.
If a seller reaches a sales threshold of $500, they will have to verify that they are US citizens by providing their Social Security Number.
How Do I Find a Dropshipping Supplier for Facebook Marketplace?
Finding a dropshipping supplier for Facebook Marketplace listings works the same way as finding a supplier for any other platform. You can use referrals, online marketplaces, dropshipping forums, or subscribe to dropshipping platforms that lists various suppliers and products.
Aim for dropshipping suppliers that are close to your location or region. This could shorten delivery times and make it easy to fulfill your customers' orders.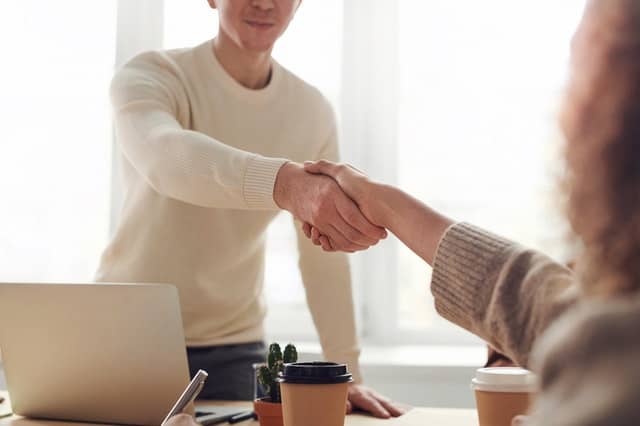 Keep in mind that Facebook Marketplace recommends that you provide a tracking number within 2 to 3 days. It may thus be best to aim for a supplier that can process orders and ship orders within such short turnaround times.
For example, we have NicheDropshipping warehouses located in China and the USA. We can source products for you, store them, and ship them from whichever warehouse is closest to your customer's location.
We provide worldwide dropshipping fulfillment and use reliable shipping options that handle parcels with care. All our shipping services are fully traceable to ensure smooth deliveries.
Furthermore, we offer same-day order processing for products that are in stock. If the product is not in stock we strive to have the order dispatched in 2 to 5 days. We keep you updated on order processing and share tracking numbers as soon as they are available.
Our product sourcing services are free and our capable agents go the extra mile to negotiate fair prices on your behalf. You can rely on us for branded product packaging and blind dropshipping too.
Pros and Cons of Dropshipping on Facebook Marketplace
At this point, you most likely have a clear understanding of what to expect from Facebook Marketplace. Now let's sum up its pros and cons to help you make a discerning decision.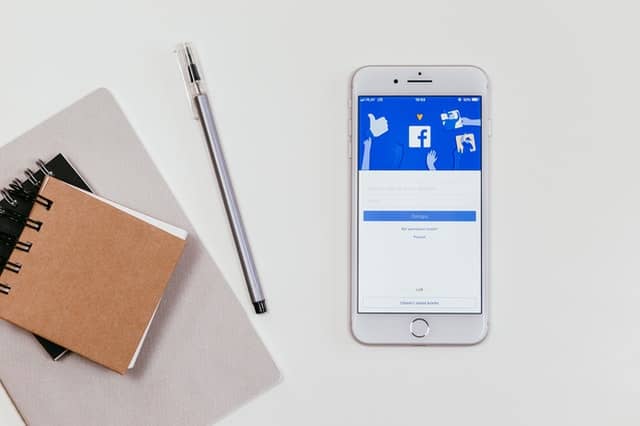 Pros
It does not box you into a niche. You can sell any hot-seller product as long as it is not prohibited by the community guidelines.
There are no transaction fees for merchants with sale volumes below $500. Plus, you do not have to commit to a subscription plan or subscription fees.
Facebook payment systems make transactions safe for both sellers and buyers.
You do not necessarily have to be a dropshipping pro to use Facebook Marketplace; listing products using the provided template is easy and there are prompts to guide you.
Facebook Marketplace is an easy way to reach your target customers because Facebook displays products to them based on their demographic factors and interests.
Cons
The location restrictions can make it difficult to scale your dropshipping business on Facebook Marketplace at an international level.
The Facebook Marketplace is only available in selected countries.
Unlike other e-commerce platforms, Facebook Marketplace does not allow users to import multiple product listings all at once. Creating individual listings can get quite tiring and time-consuming.
It is possible to automate your Facebook Marketplace operations but the process is much harder compared to automating other platforms.
Final Thoughts
All things considered, Facebook Marketplace offers multiple unique advantages that other e-commerce platforms do not. Better still, it is affordable and could earn you great dropshipping sales because it targets customers that would be interested in your products.
It would be a great platform to consider if you are looking for a secondary dropshipping platform to supplement your eBay, BigCommerce, or Shopify dropshipping store. Just ensure that you keep up with orders to avoid being banned from the platform.
At NicheDropshipping, we make an effort to stay informed of alternative dropshipping platforms like Facebook Marketplace and optimize our services to accommodate them. As a result, we can cater to all your dropshipping needs under one roof.
Contact us to find out all the dynamic services we offer to help you dropship on Facebook Marketplace.