It's almost 2022, and yet Facebook banning dropshippers is becoming more and more of a concern.
Getting a Facebook ban when dropshipping, especially if you lose access to your ad account or Facebook page, can literally break your dropshipping business.
So, here, we'll go over some of the most frequently asked questions on the topic of Facebook banning dropshippers and see what you can do to avoid or prevent this from happening.
Let's dive in!
Why Is Facebook Banning Dropshippers?
There are many different reasons why Facebook bans dropshippers, but it's mostly related to selling bad dropshipping products.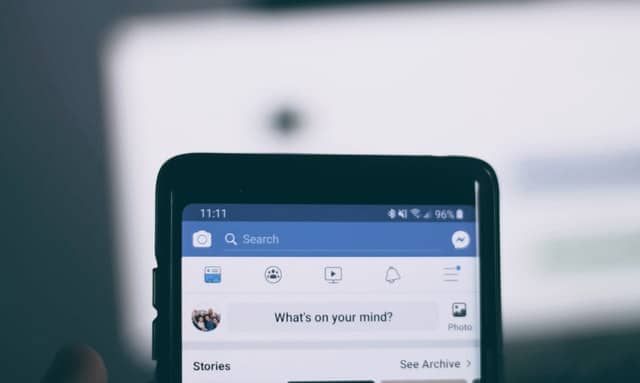 Here are some of the main reasons for Facebook banning dropshippers:
Product doesn't match your photos
Dropshipping is a business model that doesn't involve keeping stock of your products, but you should still try to order at least a sample and ensure you're advertising the product as it is.
A big reason for Facebook banning dropshippers is the low product quality that's advertised falsely. Ensure your product photos match the actual product to avoid reports and user complaints.
Credit card issues
Another reason Facebook can ban a dropshipping business is problems with the payment method.
For instance, if you have an unpaid balance and your credit card can't cover your ad spend, you'll have to find an alternative payment method.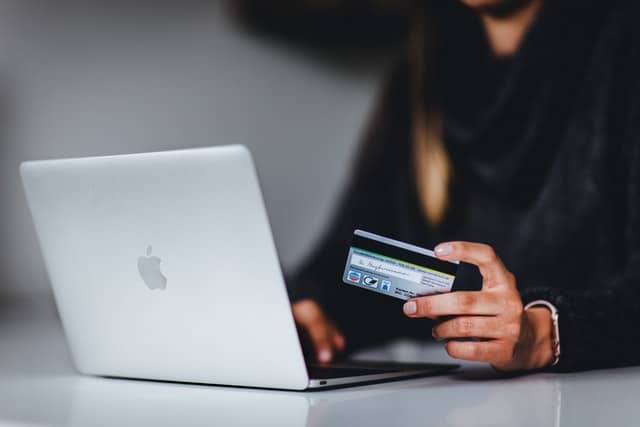 Similarly, if the first and last names of your Facebook user account don't match your credit card details, Facebook can ask for verification.
Avoid these red flags by ensuring that your personal info matches your payment info.
Selling illegal products
Certain products or services are prohibited or restricted according to Facebook's Advertising Policies.
For instance, avoid launching ads selling sexually explicit content, weapons, explosives, false health claims, MLM or get rich fast schemes, crypto-related products, and similar.
Ad doesn't match the landing page
When Facebook reviews your ads, you should be aware that they don't just look at the ad itself but also the landing page where you send users.
They aim to provide the best user experience possible, so misleading their users away from the platform with a false claim can result in a banned account.
Ad quality
Another often disregarded reason for refused ads and even banned accounts is the quality of your ads regarding visuals and copy.
Things like proper grammar, spelling mistakes, pixeled or wrongly formatted photos can all bring down your account, so pay attention to these details.
False claims and promises
Facebook isn't a fan of false claims or exaggerated promises, especially regarding health.
Be especially careful if you're dropshipping alternative medicine or supplements and posting "before and after photos". Ad visuals like these are strictly forbidden.
Advertising from a new Facebook user account
One of Facebook's red flags is if you didn't have a personal Facebook account and created one just for advertising.
Facebook is wary of bot accounts or spam users that don't have a natural appearance on their platform. And, new accounts that start advertising right away can be flagged due to this suspicion.
Frequency of rejected ads
If most of your ads get rejected or flagged often, and Facebook doesn't find value for their users seeing your ads, it can eventually result in a banned ad account.
To prevent your Facebook ads from getting rejected, read their Ad Policies and Terms of Use.
Inappropriate copy or visuals
As we've said before, selling illegal, restricted, or prohibited items can result in rejected ads and banned accounts.
The same applies to using profanity, offensive, or sexually explicit language in your copy.
Similarly, your visuals shouldn't portray any of the above as well.
Your location
We've often seen Facebook banning dropshippers just because they were traveling and launched ads or published posts from locations different from their usual ones.
One way to avoid this issue is to use a VPN when traveling.
High negative feedback
Last but not least, high negative feedback from Facebook users could be another reason for Facebook banning dropshippers.
When your audience sees your ad, they have several options to leave feedback:
Hide ad
Hide all page posts
Unlike the Facebook page
Report the ad as spam
These negative user feedback scenarios can contribute to a banned Facebook ad account.
Does Facebook Marketplace Allow Dropshipping?
In the beginning, the Facebook marketplace served as a way for users to sell used or second-hand products locally. But, later on, they added many new features allowing dropshippers to sell without even having a website.
So, at the moment, the Facebook marketplace allows drop shipping, but only for US citizens. Non-US citizens still can't take full advantage of the Facebook marketplace for dropshipping purposes, unfortunately, since they can only list items in one location.
Why Do I Keep Getting Banned on Facebook?
Above, we went into more detail explaining what contributes to Facebook banning dropshippers.
But, looking at the general picture, we can group all these into two main categories you could be doing wrong that cause you to get banned repeatedly:
Disrespecting Facebook's advertising policies
If you still haven't read Facebook's ad policies and terms and conditions, please go ahead and do that. They explicitly tell you what type of ads and content is allowed, what's entirely forbidden, and what's frowned upon or restricted.
As long as you don't start following their policies, your page, ad account, business manager account, or even personal account can keep getting banned.
Negative user feedback
Let's say you didn't do anything wrong and followed Facebook's policies to the dot, but your account still got suspended.
In this case, the culprit is probably the lack of value you provide to the target audience that sees your ad.
If your ads have a high negative feedback rate, such as reporting the ad as spam or hiding the ad, you might eventually get banned.
Will Dropshipping Become Illegal?
Dropshipping is nothing illegal to start with. It's a business model that tons of eCommerce stores use worldwide. As such, dropshipping is legal.
It's simply a fulfillment method that involves not keeping inventory storage of your products but ordering them from suppliers on-demand – as you receive the orders.
So, the answer is no – drop shipping won't become illegal. However, to avoid getting banned when advertising on Facebook, there are
Why Does Facebook Disable Ad Accounts?
There are three main reasons why a Facebook ad account can get banned or disabled:
Violating Facebook's advertising policies and guidelines
Bad user/customer experiences and negative feedback
Questionable/relatively new Facebook profile
Can You Create a New Account to Run Facebook Ads?
Yes, you can create a new Facebook user account and run ads on it, but you should know that new accounts get monitored closer than older accounts.
So, if you don't have a Facebook account yet but want to make one and start advertising, we recommend spending some time building an organic friends list, engagement, a profile photo, and verifying your identity.
Later on, once your profile looks like any other real profile on Facebook, you can slowly start creating a page for your business and setting up your Business Manager and Ad Accounts.
What Are the Best Alternatives to Facebook Ads?
Luckily, Facebook ads aren't the only paid option for dropshippers to promote their products. Here are some of the best Facebook ads alternatives for dropshipping:
Google Ads
One of dropshippers' favorite Facebook ads alternative is Google. Contrary to Facebook ads which are disruptive to the user, Google ads are search-intent ads that are basically triggered by a user searching for the keyword you bid on.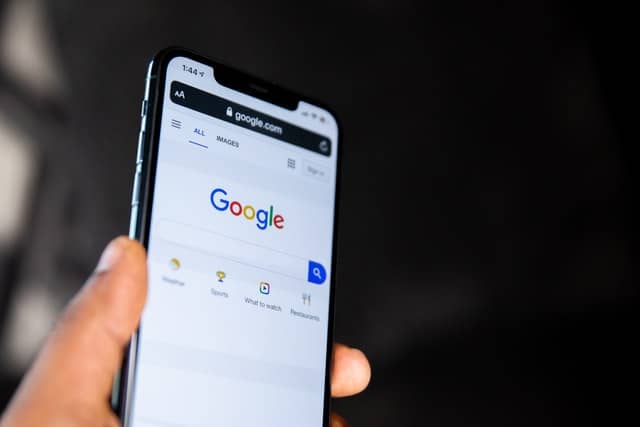 As such, although they might seem more expensive at first, they will be much more effective since the user is already searching for what you sell.
Plus, you only pay whenever someone clicks on your search ad. So, if nobody clicks on it, you don't pay anything regardless of the impressions.
Explore dropshipping with Google shopping ads for an additional income stream.
TikTok Ads
TikTok is quickly becoming one of the most loved advertising platforms due to its organic algorithms matching users' likes to the content they get shown.
TikTok still isn't that saturated compared to Facebook or Instagram, and their organic reach is much better.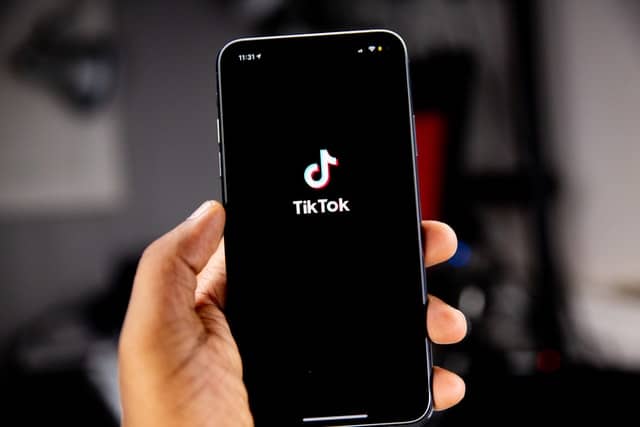 As a result, many dropshippers started jumping in on the possibility of dropshipping with TikTok ads.
When creating your content for these ads, keep in mind that TikTok works best with ads that look less like ads and more like UGC (user-generated content).
Instagram Ads
The good news is that Instagram as a platform is still not as saturated as Facebook, and it's excellent for visually appealing and esthetically pleasing products.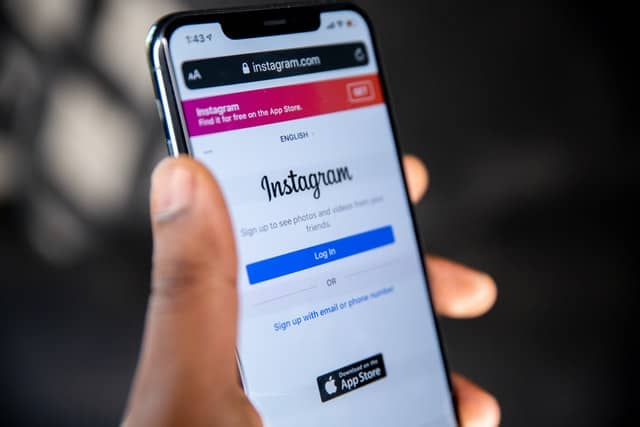 However, let's not forget that Instagram belongs to Facebook, so you'll probably need to use the same ad account to launch an IG ad. And, if your ad account is blocked or banned, also Instagram won't be an option.
However, ads aren't the only way to dropship with Instagram. If you're experiencing ad restrictions, try reaching out to Instagram influencers in your niche and agree on a product promotion strategy.
Instagram influencers are a great alternative way to gain exposure to your dropshipping product.
Twitter Ads
Twitter ads aren't for everyone since it's a platform dedicated to copy rather than visuals.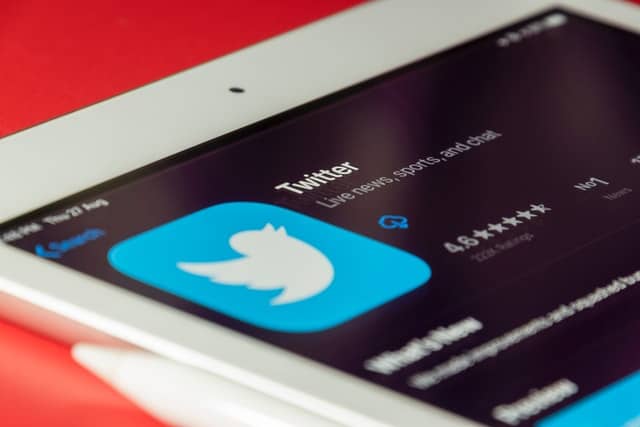 However, if you manage to tie your dropshipping product to a type of Twitter audience, you'll experience an incredible ROI.
YouTube Ads
Dropshipping with YouTube is another excellent alternative to Facebook ads.
Although the initial investment might be more significant, and you'll have to create video content, it simply works. That's because videos perform much better than text or images.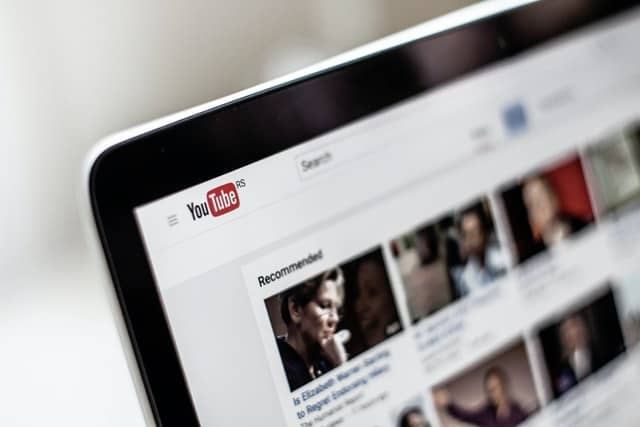 With videos, you get an incredible opportunity to showcase your product benefits in real life and convince your viewers to make a purchase.
Snapchat Ads
If your product is suitable for a younger audience, Snapchat might be a great way to reach them.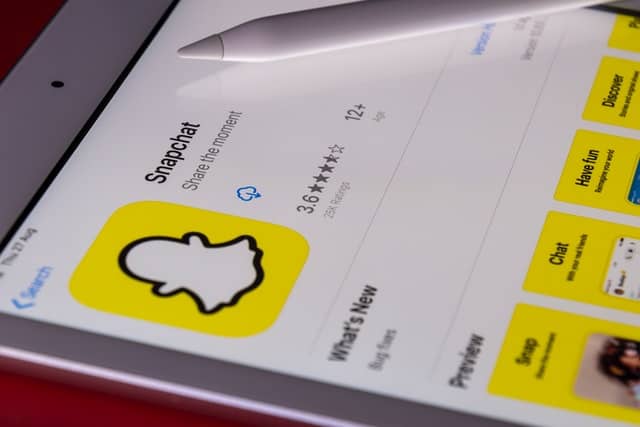 For products that appeal to Gen Z or millennials, Snapchat ads can have a great ROI. You can start advertising on Snapchat with a minimum of $5 a day and test different items until you find a winning product.
Pinterest Ads
Pinterest ads appear as promoted pins on top. They can be a great way to get brand exposure and sell a visually-appealing product.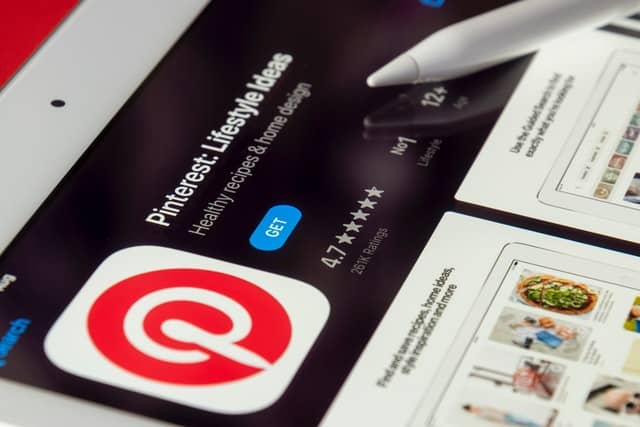 Compared to Facebook ads, we can say that Pinterest ones are relatively cheaper. Although this depends on many factors, Pinterest has less competition which means your ads can get better exposure for high search volume keywords.
How Do I Use Dropshipping on Facebook?
If you're a US citizen, you can use regular ads that bring people to your online store, such as Shopify or sell on the Facebook Marketplace.
However, for non-US citizens, dropshipping on Facebook Marketplace isn't an option that offers international shipping yet. In that case, you can still dropship on Facebook but only by having a page and running ads.
Non-US citizens can list products for sales only locally, while US citizens can use the Facebook Marketplace to sell and ship most products internationally.
Can You Dropship from AliExpress to the Facebook Marketplace?
Yes. As long as you inform your customers about the shipping and delivery time, you can feel free to use AliExpress for product sourcing and sell on the Facebook Marketplace.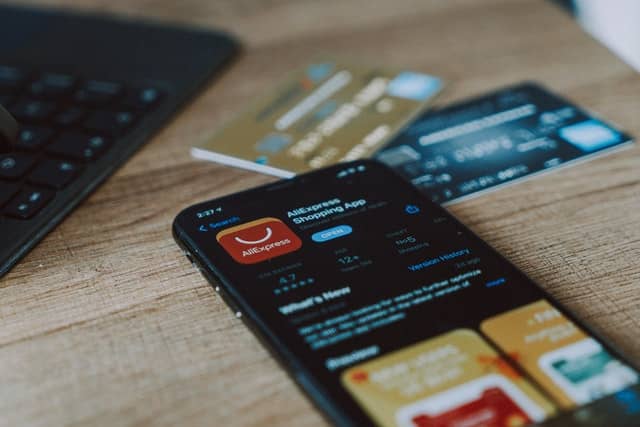 For instance, many Chrome extensions will allow you to import AliExpress products to Facebook with the click of a few buttons.
How to Avoid a Facebook Ban when Dropshipping?
You should watch out for many red flags when dropshipping on Facebook. By following Facebook's Ad Policies and our advice above, you can try to avoid getting banned.
However, you also need to be prepared in advance in case of a ban. Often, when Facebook bans dropshippers, they could lose access to their accounts permanently. Losing your ad account or even your Facebook page can be detrimental to your business.
So, we recommend that you stay prepared beforehand. Here are some things you can do:
Create multiple ad accounts
One business manager account can have multiple ad accounts within. With this, you'll stay safe knowing that if one ad account gets blocked or banned, you'll have a spare one to continue working.
Create multiple business manager accounts
Did you know that it's not just ad accounts but also numerous business managers that you can have?
Depending on your account trust and previous violations, you can have 2-5 different business accounts. That's a practice that comes in handy if Facebook bans your entire business manager account (very rare).
Delete rejected ads
Instead of just turning off the ad sets or ads, always delete unsuccessful or rejected ad campaigns.
If your Ads Manager backend is full of messy and non-viable campaigns or ads that got rejected, eventually, it will get flagged.
This is not a direct threat, but after a while, Facebook will eventually realize that many of your ads were rejected, and they might start to review any new ads manually, making the approval process longer than usual.
Use a VPN when traveling
If you're advertising from the US today, but tomorrow Facebook tracks your location somewhere in Asia, they might think you are not who you say you are and start a security checkup process.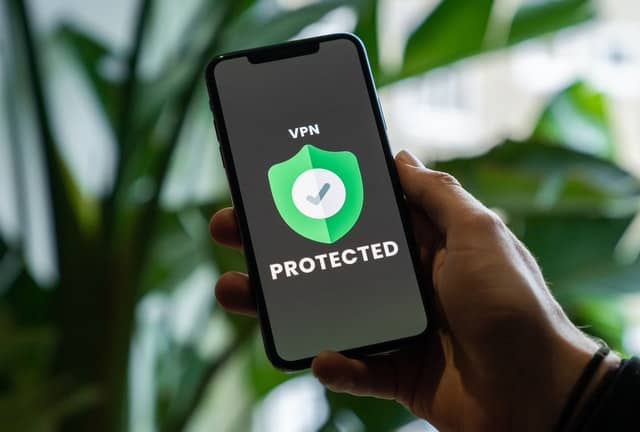 To avoid that, we recommend using a good VPN each time you travel to make it seem like you're always working and launching ads from the exact location.
Set up multiple payment methods
Don't let your ads get paused and lose their momentum because one of your cards runs out of funds.
By having at least two payment methods set up, you'll avoid the risk of having a high-performing ad stopped. Who knows if you'll ever be able to succeed with that product again?
Forget false claims
We mentioned it before, and we'll say it again – don't advertise major claims.
Examples for what you should not do:
Lose weight overnight;
Lose 10kg in two weeks;
Get whiter teeth in 2 days;
How to get abs in 48 hours;
Get the gist? Things like these can get your ads rejected over and over again, eventually drawing Facebook's attention and risking a ban.
How Long Do Facebook Violations Stay on Your Account?
The length of your "Facebook jail" will depend on the type of violation and its severity.
Typically, your first strike results in a warning. However, you already get a one-day restriction from using certain Facebook features with two strikes.
Additionally, three strikes bring you a 3-day restriction from content creation. If you have four strikes, you'll experience a 7-day restriction. And, with five strikes, you'll get a 30-day ban.
Typically, all Facebook and Instagram accounts have a violation limit of one year. That means that your account or page should be clean of any strikes or violations in a year.
However, in some cases, when you've made repeated mistakes and Facebook flagged your account multiple times, you could get banned permanently.
How Do I Fix My Banned Facebook Account?
If you didn't manage to avoid or prevent getting your account banned, there are several things you can do after a ban to try and get it back:
Step 1: Figure out the reason
Your first step to fixing your banned account is figuring out the exact reason why Facebook banned it in the first place.
Regardless if you've found the reason or still aren't sure, you'll have to move on to step two.
Step 2: Appeal and take responsibility
Imagine you stepped on your cat's tail and need to apologize so much that they start loving you again. Well, do the same with Facebook.
Even if you aren't sure what you did wrong, take responsibility, apologize, let them know that you've re-read their ad policies and terms a bunch of times and that it will never happen again.
Furthermore, give them proof of your business, yourself as a real person, and your intention to keep using Facebook ads in the future. Show them that you're a serious client they can't afford to lose.
Step 3: Accept the facts
If your appeals don't work, you might have to make peace with the fact that you can't recover it and try an alternative approach. Let's move on to step four.
Step 4: New business manager/ad account
If you can't recover your old ad account or business manager, you could create a new business and add another ad account within.
However, ensure that you don't use the same payment method. If you do, Facebook will automatically shut down your new ad account again!
Step 5: Alternative solutions
If you're so unlucky that all your business manager accounts or maybe even your personal account get disabled, there's always a way out.
For instance, you could use your relatives or your friends' business accounts to continue launching ads for your business. Just learn from your previous mistakes and don't repeat them, to not get someone else's Facebook banned!
Why Are My Facebook Ads Not Approved?
Before launching your first Facebook ads, we recommend reading the Facebook Ad Policies and learning what you should and shouldn't do.
The first thing to be aware of is that the Facebook review process checks two things:
Your ad (copy, visuals, links, CTA)
Your landing page
Here are the most common reasons your Facebook ads might get disapproved:
Prohibited content
Your ads can get rejected if they contain any of Facebook's prohibited content rules.
For instance: illegal products, discrimination, tobacco, unsafe substances, adult content, weapons, third-party infringement, MLM, non-functional landing pages, violent-inducing, misleading claims, sensational content, and similar.
Restricted content
We recommend looking at restricted content in the same way as prohibited content.
If possible, stay away from these types of dropshipping products and ads: alcohol, dating, online gambling or gaming, online pharmacies, OTC drugs, financial services, branded content, cryptocurrencies, elections, politics, etc.
Video ad restrictions
If you prefer using videos instead of images, be careful not to launch ones that are too disruptive (flashy content) or entertainment videos that promote adult content, drugs, alcohol use, profanity, or violence.
Targeting, relevancy, and positioning
Facebook wants to give the best possible experience to its users. So, they won't tolerate things like discriminatory or irrelevant targeting, incorrect product or brand info, a landing page that doesn't match the ad, and similar.
Lead ad restrictions
Lead generation ads serve to create a database of potential clients that you'll use for marketing purposes later on.
However, Facebook has some rules you should learn if you wish to launch lead ads. Here's the type of info you aren't allowed to collect in your lead forms:
Account numbers
Financial information
Criminal history
Health information
Political information
Race or ethnicity
Religion
Sexual orientation
Usernames and passwords
Insurance info
Using the Facebook group's brand assets
Another thing that can get your Facebook ads rejected is using their brand assets, including brand endorsement or association, copyrights, trademarks, and interface screenshots.
These things apply to all Facebook (now Meta) group products such as Facebook, Instagram, Messenger, and WhatsApp.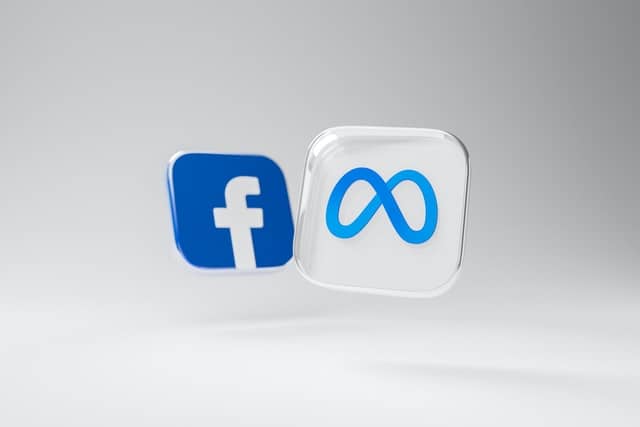 Breaking any of the above rules can get your ads rejected. Facebook doesn't like false claims, inappropriate copy or visuals, and sensitive or forbidden topics.
Can Facebook Ban Me Forever?
Unfortunately, yes. Although it typically takes multiple warnings and previous account issues, Facebook can eventually ban you forever.
However, this is a rare occurrence, and it only comes after seriously violating their policies several times.
To Sum Up
As you can see from our FAQ guide, there are many reasons why Facebook can ban a dropshipper. However, these aren't related to dropshipping as a practice, but rather to the value you provide through your ads and how much you follow Facebook's policies.
That means that if you're doing everything right and following their guidelines, your chances of getting banned are low.
In any case, even if you do get banned, don't forget that there are always ways around and new platforms to explore. Some of these platforms could work much better than Facebook itself.
Do you have any stories or tips to share about Facebook banning dropshippers? Let's hear them!
And if there's anything you need help with for your dropshipping business such as product sourcing and inventory, you can contact us anytime.