If you want to make your dropshipping business successful, then you need to learn how to connect with the audience. Well, what better way is there to do that other than by getting the help of the world's best search engine?
That's right, we're talking about none other than Google.
Nowadays, many people are doing Google Shopping Ads dropshipping. And given the exposure, this advertisement model provides, its growing popularity doesn't come as a surprise. So if you too are planning on using Google Shopping Ads for your dropshipping store, then it's important to learn how it works first.
This is why in this guide, from setting up a Google Shopping ads campaign, to optimizing it – we're going to walk you through everything you need to know.
Let's get right into it!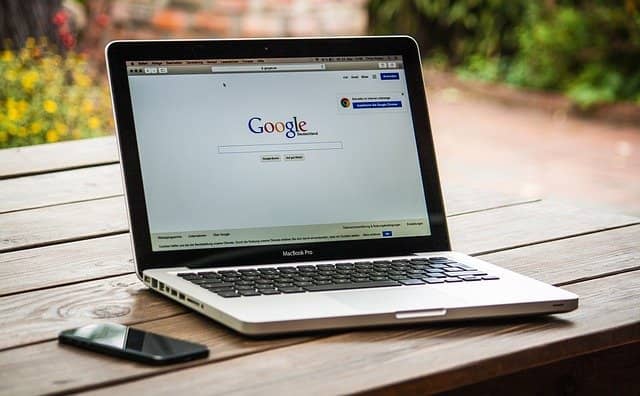 Do Google Ads Allow Dropshipping?
Before we move on to Google Ads Shopping, we want to address a common question that does Google even allow dropshipping, to begin with?
Well, here's what the platforms consider to be a violation of their terms of service: "Promoting products that are not stocked".
So in short, Google Ads dropshipping isn't allowed because you're listing products that you don't have in your inventory.
But there are still many successful dropshipping stores that "slip under the radar", if they provide services of a high standard.
This is why although Google doesn't directly allow dropshipping, you can still launch your store and use Google Shopping Ads.
Just make sure to create a presentable website, get positive, source quality products and ship on time.
What Are Google Shopping Ads?
In simple words, Google Shopping Ads are product ads that show up on Google after you search for a specific keyword.
These ads directly show the product listings of a site which includes the product image, price, merchant name as well as the reviews.
They provide quick information to the shoppers about a product without having to visit the store.
What Are the Benefits of Using Google Shopping Ads?
Wondering the reason behind the hype of Google Shopping Ads? Well, here are some of the benefits that they offer:
Great Return on Investment
In terms of marketing, Google Shopping Ads are one of the smartest investments you could make.
Why? Because they provide you with a great return on investment (ROI).
This report on retail advertisement also shows that Shopping Ads had a click-through rate of 63%, which is almost twice as higher than text ads.
And with the higher number of CTRs, it shouldn't come as a surprise that the conversion rate offered by this advertisement model is also higher.
The main reason Google Shopping Ads perform so well is that it provides potential customers with all the info they need.
With just a single click, they'll be taken to the product and would make that impulsive purchase.
Reach a Wide Audience
Google processes over 3.5 billion searches each day. This is why, if there's one good way to reach your audience, then it's unarguably with the help of this giant platform.
But this isn't the only reason why Google Shopping Ads are so successful.
Aside from appearing in search results, these ads also appear in Google Images, Google Display Network along with its partner websites.
This creates even more opportunities for you to reach potential customers.
Amazing Product Visibility
If you want to generate more sales, then you need to put yourself in front of the audience.
Attract them with visuals, and provide them with all the info they need so they aren't left confused.
Google does a pretty fine job with that as it lists all the basic information about your product.
This increases the overall visibility of your product and helps you capture the attention of more customers.
And if you put yourself in their shoes, then it does make sense. Imagine that you're looking for a watch, and you search about it on Google.
Right after you press enter, you get your desired result with the image, price and reviews right at the top. Isn't there a high chance that you would at least click on it if not purchase it?
That's exactly the reason why using Google Shopping Ads is a great way to enhance the visibility of your product.
Easy to Set Up and Manage
The best part about Google Shopping Ads is that you don't need to be tech-savvy to use it.
Launching a campaign doesn't require you to create keywords either.
The only thing you need to worry about is creating a product feed in the Google Merchant Centre and the rest will be done automatically.
And to make things even easier, you don't manually have to create a product feed either.
There are many tools that can pull information from your store to generate the feed for you.
Valuable Performance Tracker
Knowing how a certain product is performing is important to plan the next phase of your marketing strategy.
Fortunately, Shopping Ads make this part pretty easy by providing you with detailed insights about your products.
The performance analysis includes impressions, clicks, conversion rate, average CPC and much more.
Aside from that, you can also group your products according to their performance.
And if that wasn't enough, then you can also check how your ad campaigns are performing compared to your competition.
How to Set Up a Google Shopping Ads Campaign?
Setting up a Google Shopping Ads campaign isn't that difficult. But there are still a couple of things that can confuse people who just start dropshipping.
So here's a step by step process to get started:
Step 1: Create and Set Up Google Ads Account
To create your Google Ads account, first click on the "Start Now" button.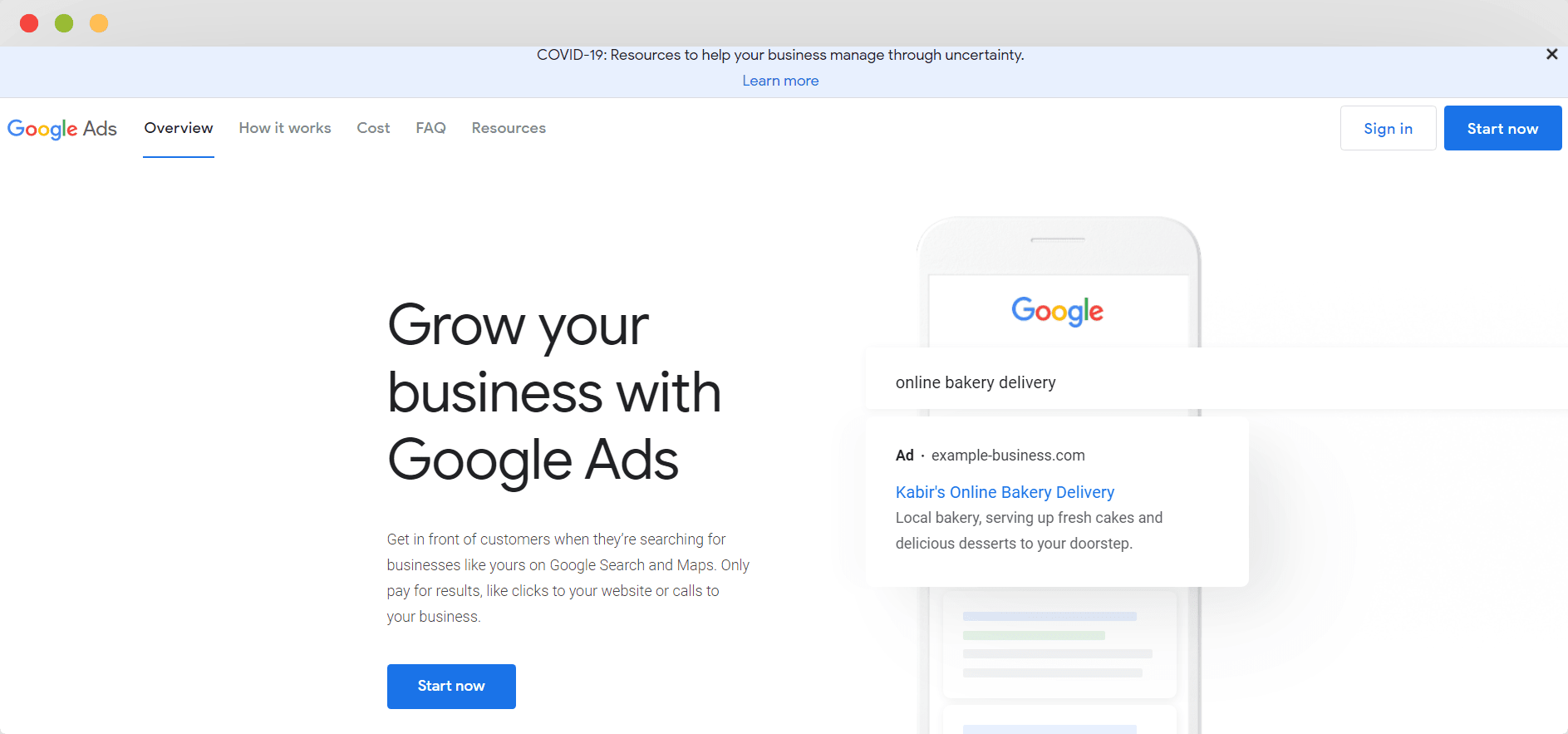 It will take you to a page where you need to select your advertisement goals. In this case, it's probably to bring more traffic to your site.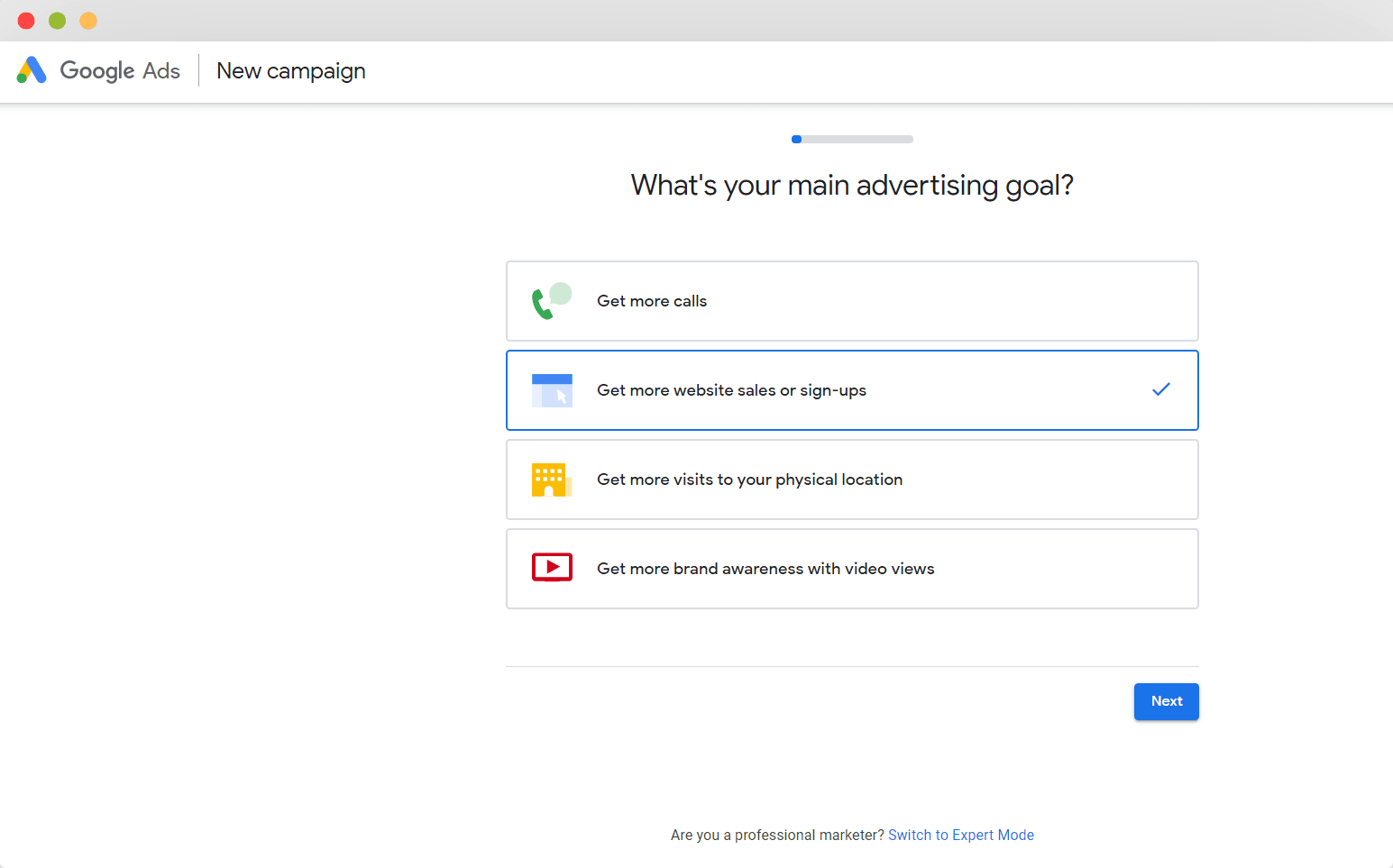 Similarly, you'll be asked a couple more questions after that like your business and website name, a preferred customer device, and other info related to the ad.
After you've set up the account, you can now select the Google Shopping Ad campaign.
Its product feed will be carried over from your Google Merchant Center account that we'll talk about next.
Step 2: Create and Set Up a Google Merchant Account
Select Smart Shopping Campaigns and create a Google Merchant Center account by clicking on "Get Started".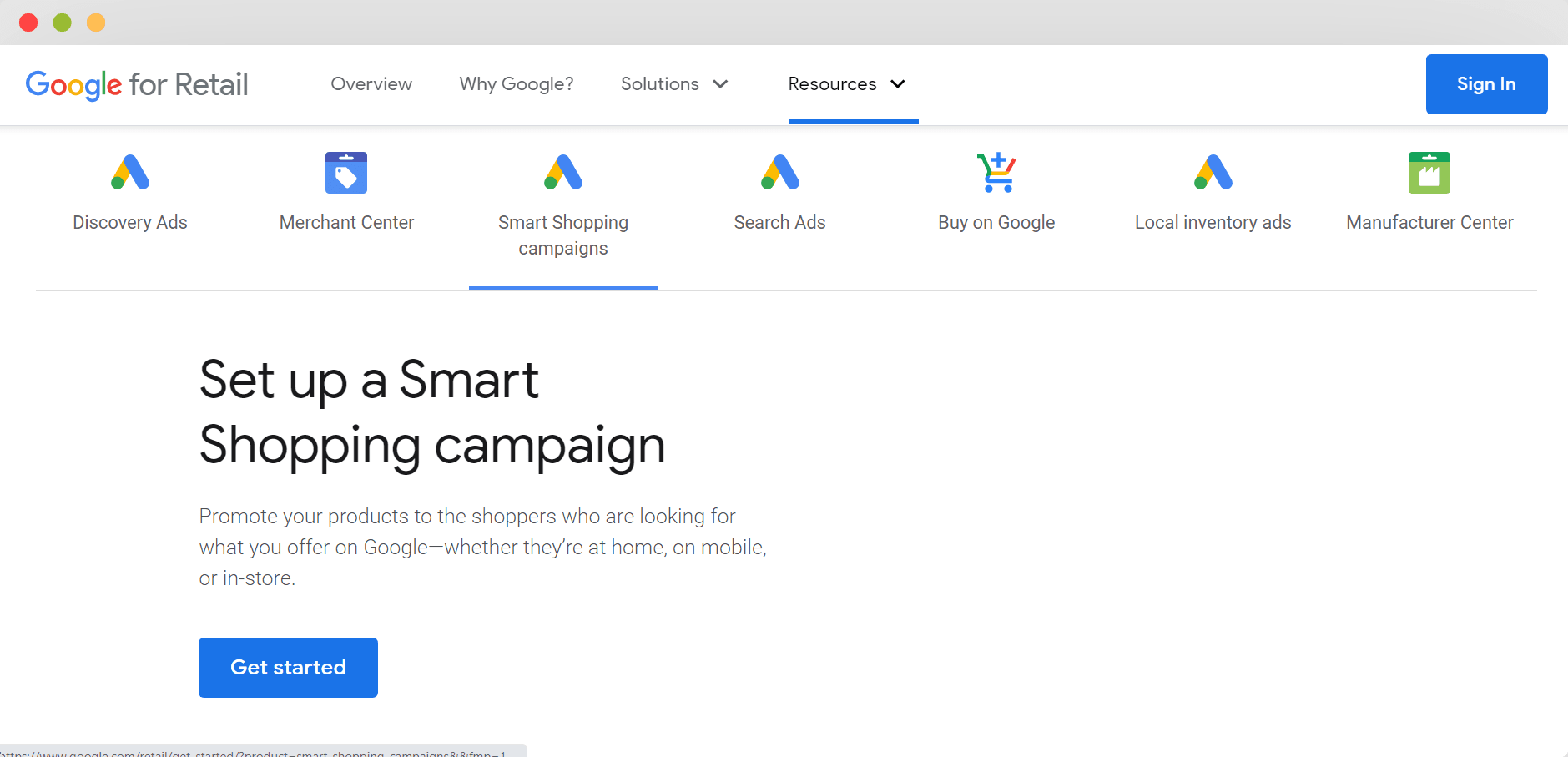 Once you click on that, you will be sent to a page where you need to enter your basic business info. After that, scroll down and you'll also see an option to integrate your account with a Shopify store.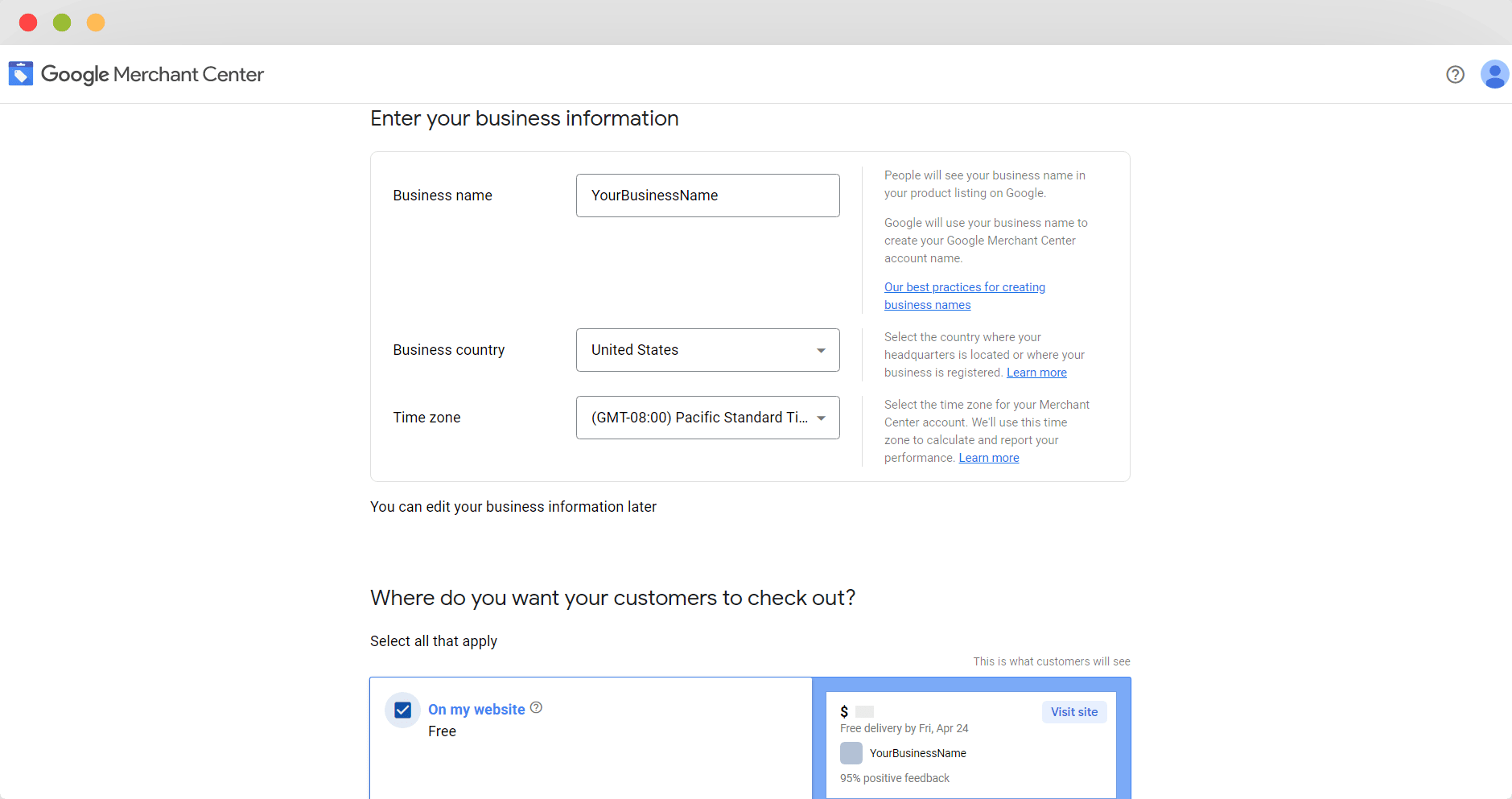 If you plan on doing Shopify dropshipping, you can check that box, otherwise, ignore it. Then simply scroll down to the bottom of the page, agree with the Terms of Service and click on "Create Account".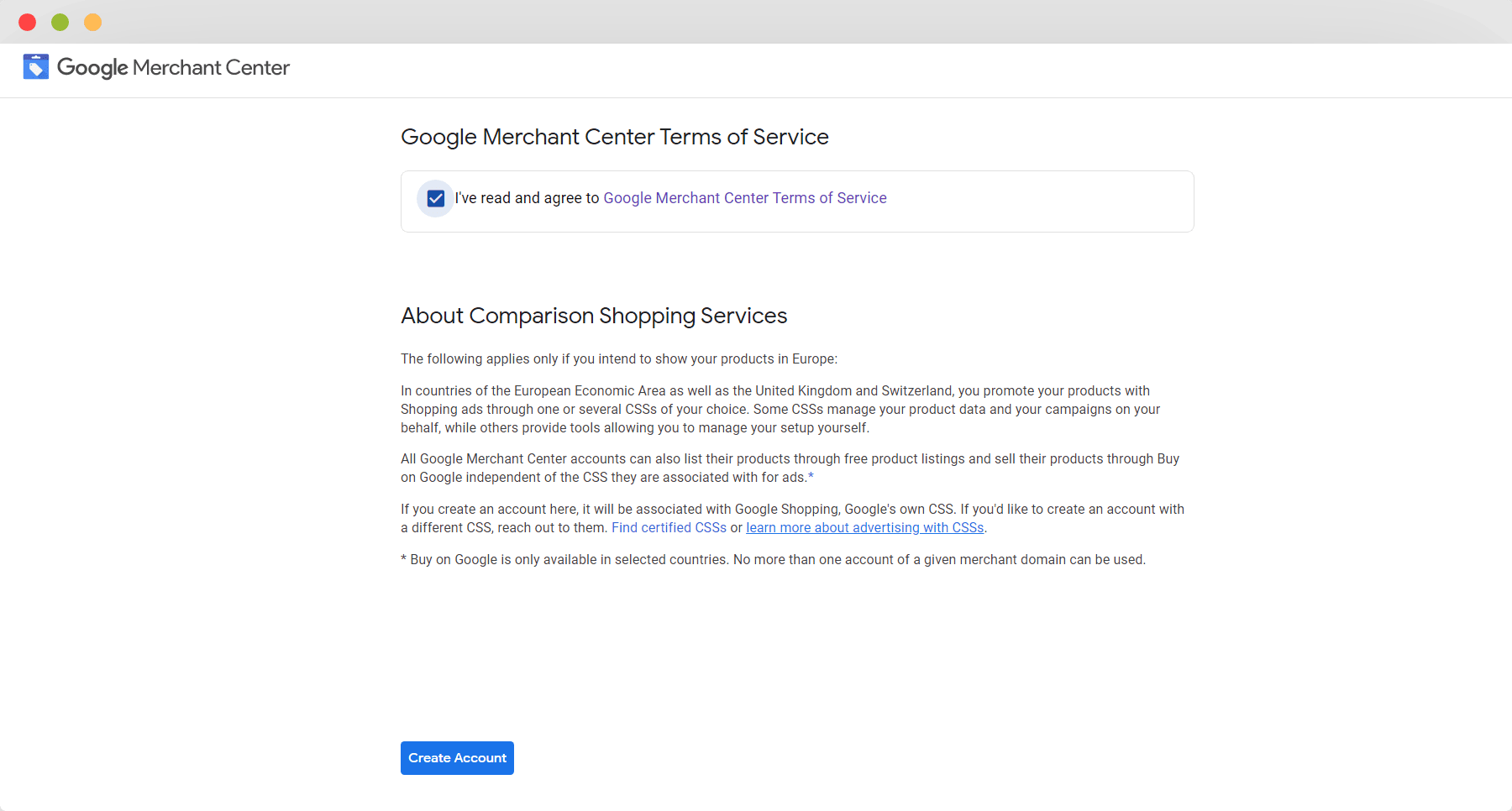 That's it, your Google Merchant Center account is now created.
Simply go to the settings now and link your Merchant Account with your Google Ads account.
It's time to add products, you can either do that directly through your Shopify store, or manually by clicking on "Continue with Merchant Center" like what we've done.

Now simply follow along by entering the information that you see on the form, and your product feed will be created.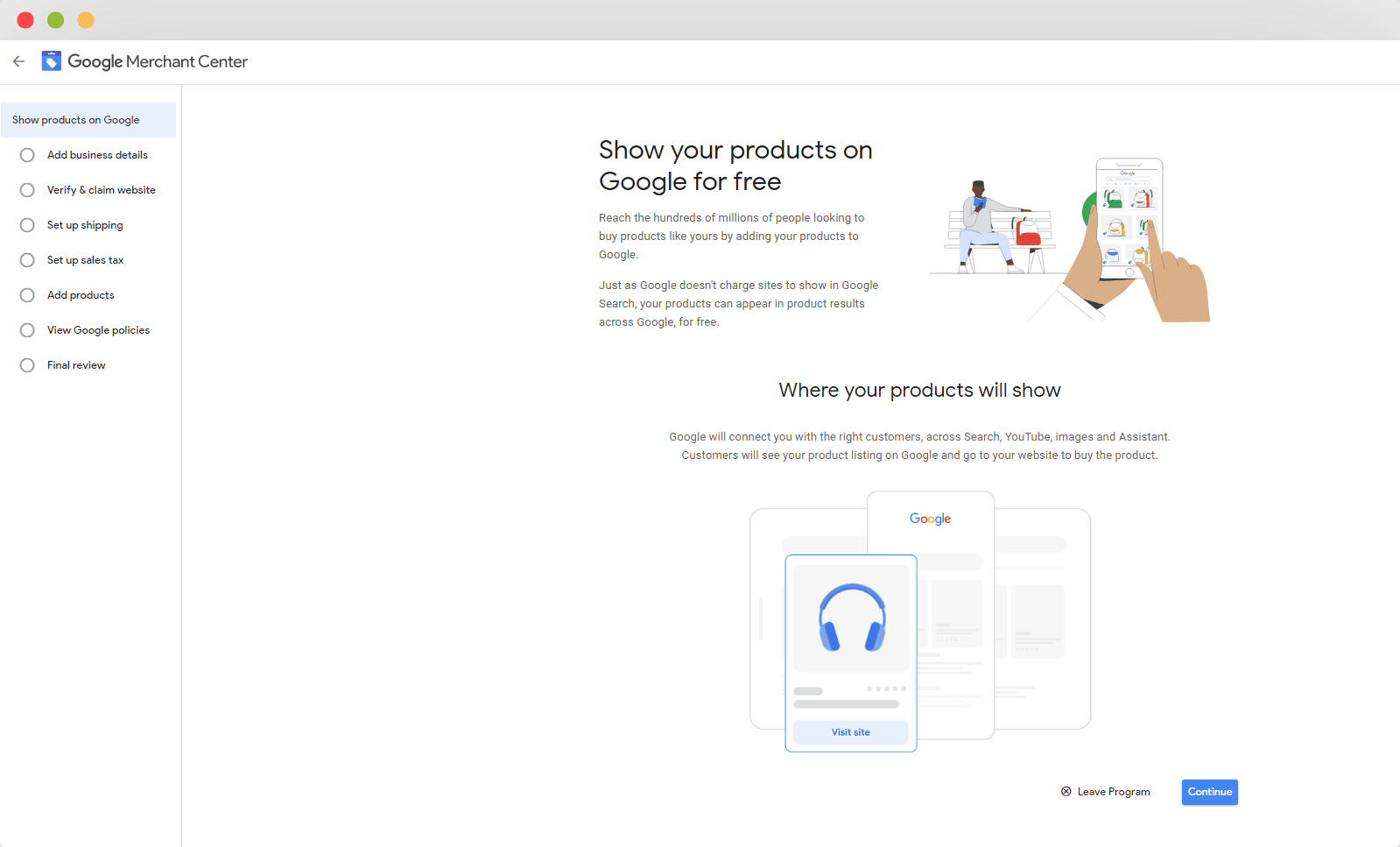 Step 3: Configure your Merchant Account
Now all that's left is to configure your Merchant Account according to your preferences.
This includes setting up the report from the dashboard, adding a return and shipping policy, setting up sales tax and much more.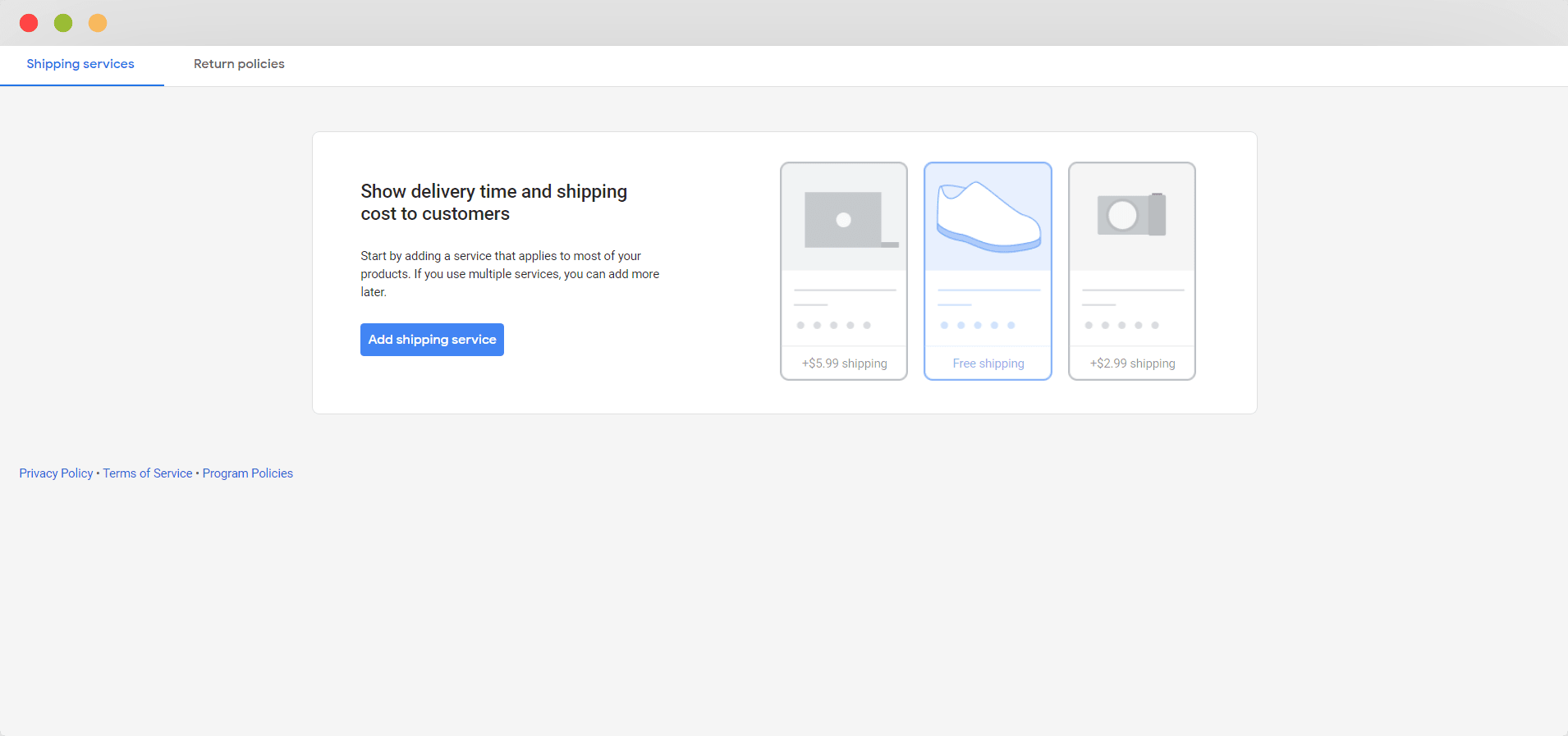 But overall, this is pretty much all that you have to do. Allocate a budget to your ad according to your goals and simply sit back and relax.
7 Tips to Optimize your Google Shopping Ads Dropshipping Campaign
Keep in mind that running Google Ad Campaign doesn't guarantee that you'll make sales.
If you want to get your desired results, then you need to optimize the campaign according to your goals.
Here's a quick walk through on how you can do that:
Optimize Product Feeds
Your product feeds is where your Google Shopping Ads will take the data from to display on the search results.
So the first thing you need to do is to optimize your product feeds.
How can you do that? Well, simply by making the information more presentable. Focus on the important attributes of your feed, starting with the product image.
The product image is the first, thing your potential customer notices whenever they see your ad. So make sure it is of a high-quality.
Similarly, the next thing you need to look into is the product title. Optimize your product title by putting the core keywords first.
After that comes the price. Make sure that you update the price on your ad according to what it's on your store so your ad doesn't look deceptive.
Divide your Campaign Structure
Not all of your products are going to perform according to your expectations, so you don't want to spend the same amount of money on them either.
This is why to bid differently on your products, you need to divide your campaigns and segment them based on your products.
You would be better able to decide that which product is popular and is worth spending more money on.
Ideally, you want to bid more on products that are higher in demand, and statistically show to have high conversion rates.
Fortunately, Google Ads also allows you to divide your products with different item ID, labels, product types and other information.
Find Your Winning Products
As we mentioned, some products are going to perform better than the others.
So you need to find your winning products and further focus on them to make adjustments to your bids accordingly.
Keep in mind that the number of impressions alone isn't enough to determine if a product is winning.
If you aren't getting any conversions, then even having hundreds of impressions is pointless.
This is why to identify your winning products, go to reports on your ads account and select "Shopping". Then look for products with the highest conversions and bid more on them.
Exclude the Losers
No matter how much you personally like a product in your listings, if it isn't making you any profit, then it's nothing more than dead weight.
Just like we said, having hundreds of impressions is completely useless if there are 0 conversions. But of course, there's an exception to this rule if you're doing high ticket dropshipping.
If your high-ticket product is getting plenty of impressions, then consider keeping it around for a while because even a single sell can reap you some heavy profits.
But if it's low ticket products and you're hardly getting a few sales after a long interval, then it's not worth keeping.
You'd probably end up spending more money on ads than the profit you'd generate from those products. This is why, consider excluding those loser products from your listings.
Use Negative Keywords
Traffic that doesn't convert is useless and the only thing it would do is waste your money and get your hopes up.
This is why negative keywords can be heroes in disguise for you. In case you don't know, negative keywords are used to limit the queries that shoppers can find you from.
Basically, let's suppose that your store is selling gold bracelets and a person is looking for gold rings on Google.
While searching, if they see your ad of gold bracelets, would they purchase it? Highly unlikely, because although the product is in the same category of "jewellery", they're looking for something entirely different.
The only thing you'd get from this is traffic that doesn't convert and that's pretty useless.
So to combat that, you can add negative keywords to your listings. It will stop shoppers from seeing your products if they aren't searching for it.
You can add negative keywords by going to the keyword tab.
Adjust Your Bid
There are many ways to optimize your bids. You can bid higher at geographical locations where your product is likely to perform better.
Similarly, you can also schedule to bid higher depending on days on which your product performs better. You can simply check that through the reports.
For instance, if the reports show that you're getting higher sales on weekends, then lower your bid during weekdays and increase it again during weekends.
Similarly, if most of your conversions are coming from mobile users, then you can optimize your bid according to the device by setting it lower for desktop users.
Avoid Major Changes
Don't make big changes to your ads, especially if it's performing well. You never know how the Google algorithm works.
There's a chances that making major chances may effect the performance of your ad, even if it's doing great.
The same applies to your bid adjustment. Don't increase or decrease your bid by more than 20%.
However, you can exclude the loser products without any worries because it's not like they are making you any profit.
How Much Do Google Shopping Ads Cost?
You can set the price of Google Shopping Ads to $1 per day or $1,000 per day, it all depends on your budget and your marketing goals.
However, of course, the higher you bid, the more impressions you're likely to get.
Although as we mentioned, higher impressions doesn't always equate to more conversions, so don't burn all your funds by increasing your bid.
But as shown by this research on ad performance, in comparison to regular search ads that cost $1-$2, the cost per click of Google Shopping Ads is much lower at $0.66.
So Shopping Ads can not only bring a wide audience to your store, but also save you a ton of money.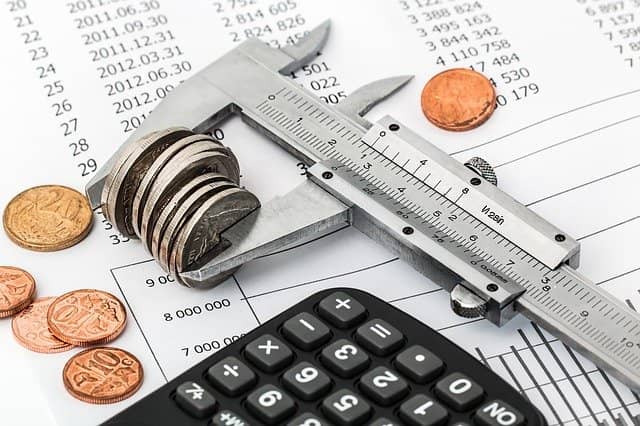 Do Google Shopping Ads Really Work?
To put it simply, yes, Google Shopping Ads do work.
Aside from being easy to set up, you're directly being promoted by an engine that gets billions of searches every day.
Moreover, you don't have to do create keywords either, as Google Ads automatically pulls those from your product feeds.
And if you optimize your campaign according to the tips we've shared above, then you're more likely to get better results.
So all in all, Google Shopping Ads is a great tool to make your products and store stand out.
Lastly, if you're stuck between the Google Ads vs. Facebook Ads debate, then we've also covered that in detail.
Final Thoughts
Using Google Shopping Ads can be a great way to promote your dropshipping store. Not only is it easy to set up and manage, but at the same time, it also saves you the hassle of creating keywords.
The only thing you have to worry about is creating a product feed on your Google Merchant Center account. With that said, don't think of Google Shopping Ads dropshipping as an easy money-making scheme. Even if you place high bids, you're not guaranteed to get conversions – unless you don't have a game plan.
So like always, make sure that your store is presentable, and especially source high-quality products.
Fortunately, product sourcing is a job that NicheDropshipping excels at. We can supply you with all the products that you need at reasonable prices, and also help you launch a private label business.
So contact us today to learn more about how our services can assist you!