China has become a major hub for entrepreneurs sourcing products to sell in different markets. As such, there has also been an emerging demand for reliable and affordable methods through which these products can be shipped.
ePacket was established to make it easier to ship products from China to other countries. However, if you have not used the service before, its method of delivery can seem complex and foreign.
In this guide, we explain how ePacket works, how much it costs, and all the crucial details you may need to help you make an informed decision about whether or not it is still the right shipping option for your business.
Let's begin.
What Is ePacket?
In the early days of e-commerce in China, China EMS was one of the few accessible ways for merchants to send out deliveries to customers. It handled both local and international deliveries but it was quite costly and slow as parcels were shipped by sea.
Subsequently, ePacket was established as an alternative to China EMS shipping. It was set up based on an agreement between the Hong Kong Post Service and the United States Post Service (USPS).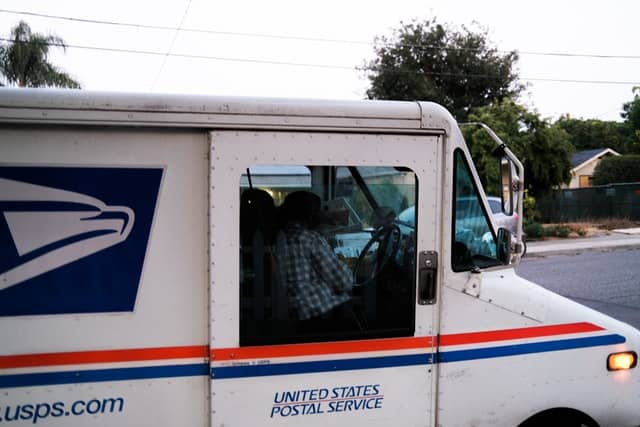 The agreement, in summary, stipulates that the postal services in China and Hong Kong would ship parcels to the US and the USPS would handle last-mile delivery. (We explain this below in more detail.)
Initially, this arrangement was only between China/Hong Kong and the USPS. However, postal services in some other countries have now also established similar partnerships.
This approach is generally faster because parcels are shipped by air. Plus, you can trace each parcel right from the time it is dispatched until it arrives at the customer's address.
The name ePacket was coined in relation to e-commerce. This is because it is mostly e-commerce merchants that ship parcels from China to overseas destinations.
Nevertheless, it is essential to point out that ePacket is only limited to parcels of specific weights, sizes, and monetary value. Consequently, if you buy products in bulk from platforms like Alibaba, this may not be the best shipping option for you.
How Does ePacket Work?
The ePacket delivery system is unique because it involves multiple couriers working together to ensure that each order gets to the right customer.
It works as follows:
The merchant/dropshipping supplier receives and packs an order.
They hand it over (as a parcel) to the China/Hong Kong Postal Service.
The China/Hong Kong Postal Service delivers the parcel to an international airline for shipping.
When the parcel arrives in the customer's country, it goes through customs and is received by that country's local postal service such as USPS.
The local postal service in that country then delivers the parcel to the address that the customer had provided when placing their order.
ePacket Shipping Requirements
For a package to qualify for via ePacket shipping, it must meet particular standards. They include: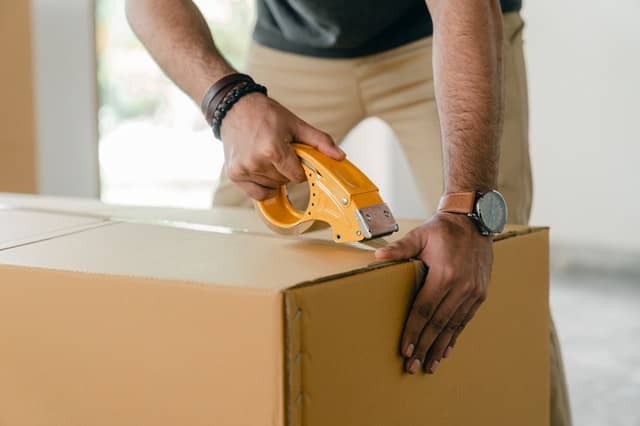 Weight
ePacket parcels are weighed as received and the maximum weight of the package should not exceed 2 kgs (4.4lbs). Only ePacket packages to Israel have a higher limit of 3kgs (6.6lbs) per package.
If you request your dropshipping supplier to use branded packaging, ensure that it is light enough to meet this standard.
Size
ePacket packages have to be within particular minimum and maximum size limits.
The minimum dimensions of an ePacket package are as a below:
For a regular-shaped package:
Minimum length- 14cm
Minimum width – 11cm
For a rolled package:
Minimum length- 11cm
Double the diameter of the roll + its length should be more than 17 cm
Maximum dimensions, on the other hand, are stipulated as follows:
For a regular package:
Maximum length- 60cm
The total of length + width + height should not exceed 90cm
For a rolled package:
Maximum length- 90cm
Double the diameter of the roll + its length should not exceed 104cm
Value
Any item shipped from China or Hong Kong via ePacket should not be worth more than $400.
What Destinations Does ePacket Shipping Cover?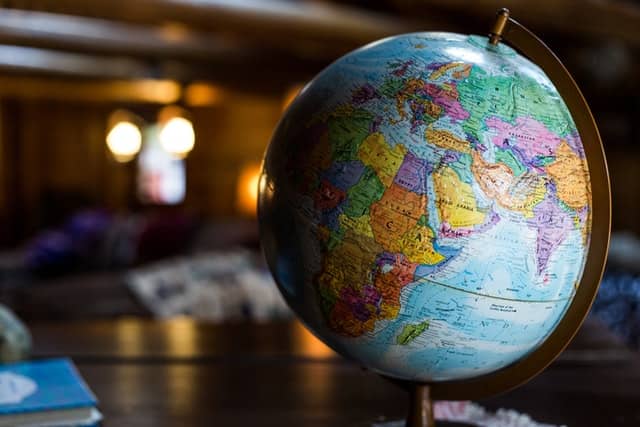 USPS announced its ePacket partnership with the Hong Kong Postal Service in 2011. At the time, ePacket was only applicable for shipments to the USA.
Now, in 2023, other postal services like the Royal Mail and the Canada post among others have joined the ePacket arrangement. 
Here is a list of the countries that can currently enjoy ePacket services.
Australia
Austria
Belgium
Brazil
Canada
Croatia
Denmark
Estonia
Finland
France
Germany
Gibraltar
Great Britain
Greece
Hong Kong
Hungary
Ireland
Israel
Italy
Japan
Latvia
Lithuania
Luxembourg
Malaysia
Malta
Mexico
Netherlands
New Zealand
Norway
Poland
Portugal
Russia
Saudi Arabia
Singapore
South Korea
Sweden
Switzerland
Turkey
Ukraine
United Kingdom
United States
Spain – epacket delivery to most cities is still on a trial-run basis
Thailand- it is functional but still in the trial phase
Vietnam- it is functional but still in the trial phase
How Long Does ePacket Shipping Take?
A package shipped via ePacket typically arrives within 30 days or less. The delivery time is determined by the destination and sometimes the customs clearance processes in that location.
Events such as the Chinese New Year and the Q4 dropshipping rush can also cause severe delivery delays.
Packages to the USA take about 20 days. This can be attributed to them being the first to sign up for ePacket shipping and having a headstart in streamlining the process. Other countries have caught on but their delivery times might be even longer.
ePacket Tracking: How to Use ePacket Tracking Provisions
In e-commerce, and more specifically the dropshipping business model, it is imperative that you are able to track shipments as it:
Enables you to monitor the fulfillment of your customers' orders by your dropshipping suppliers.
Enables customers to monitor the status of their orders and assuage any doubts they may have about their packages getting misplaced or your online store being another online scam
Fortunately, you can track ePacket parcels at all stages of the shipping process.
Tracking Using Postal Service Websites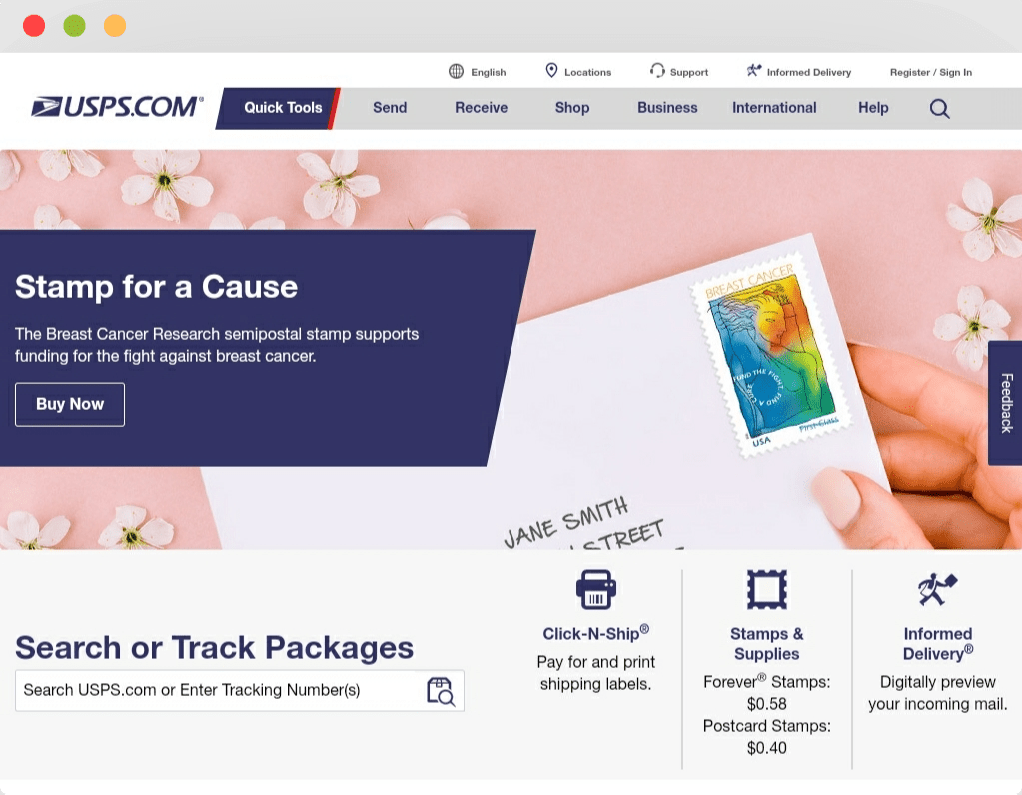 Once your dropshipping supplier hands off an order to the China or Hong Kong shipping service, they will receive a tracking number. They can then share it with you and you can share it with your customer.
To track the package, enter the tracking number on the China Post website. If the package has been handed off to your local postal service like USPS, it will be indicated on the site.
If it has been handed off, enter the tracking number on the local courier's website. This may give you feedback that is more up-to-date.
Tracking Using Oberlo
If you use the Oberlo app to manage your purchases from platforms like AliExpress, you can also use it to find your tracking number for each order.
Log in to the Oberlo app
Click on 'My Orders'
The tracking code for each fulfilled order will be indicated next to it
Further, if you are on paid Oberlo plans like the Boss package, you can click In the order and track its status.
Tracking Via Third-Party Tracking Apps
Third-party apps and platforms such as 17Track make it quite easy to track parcels shipped via ePacket. Once you have the tracking number, simply enter it on the app and you will receive an update on the status of the package.
The upside to this is that you can use one app to track your packages from dispatch to delivery.
How Much Does ePacket Shipping Cost?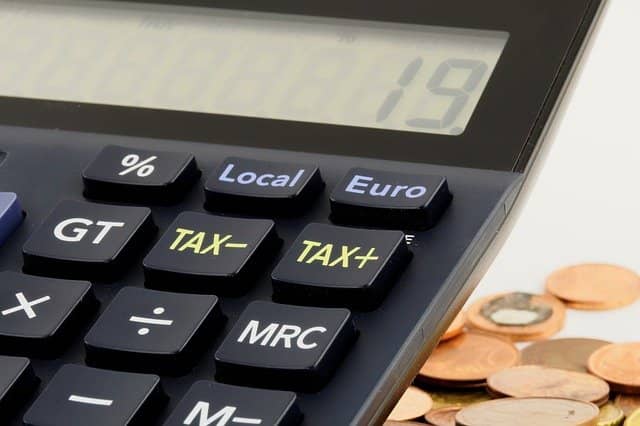 The cost of ePacket shipping depends on the size of the package and the destination it is being shipped to. However, the costs are generally as low as $10 or thereabouts.
In some instances, merchants on online marketplaces like AliExpress even offer free shipping if you opt for ePacket shipping. As a dropshipper, this is always a plus as most customers enjoy perks such as free shipping.
Customs and ePacket Shipping
Customs clearance processes in most countries often involve taxes such as import duties. These fees vary from one country to another and also differ depending on the product that is being shipped.
Once an ePacket package arrives, it is processed through customs and handed off to the local postal service. The customer will have to incur any duties or taxes that arise after the clearance processes.
It is advisable that you notify your customers that they may have to incur such costs when their package is delivered. You can include this in your dropshipping store's shipping policy and also in price ps.
How Does ePacket Compare to Other Methods of Shipping?
For a while, ePacket was the go-to shopping solution for most e-commerce businesses. However, over time, other shipping methods like YunExpress and Yanwen have emerged and become quite prominent.
As you consider whether or not to opt for ePacket shipping, you may be wondering how it fares against these options. So, let's have a brief look at what these shipping alternatives have to offer in comparison to ePacket.
YunExpress
YunExpress uses a three-step delivery system.
Suppliers submit packages to YunExpress for shipping
YunExpress ships them through an airline carrier
Upon arrival, YunExpress agents handle all the custom processes
The parcel is then handed off to a local courier that handles last-mile delivery in that country
YunExpress deliveries take about 7 to 15 days in Europe and the USA. Deliveries to other countries typically arrive within 30 days.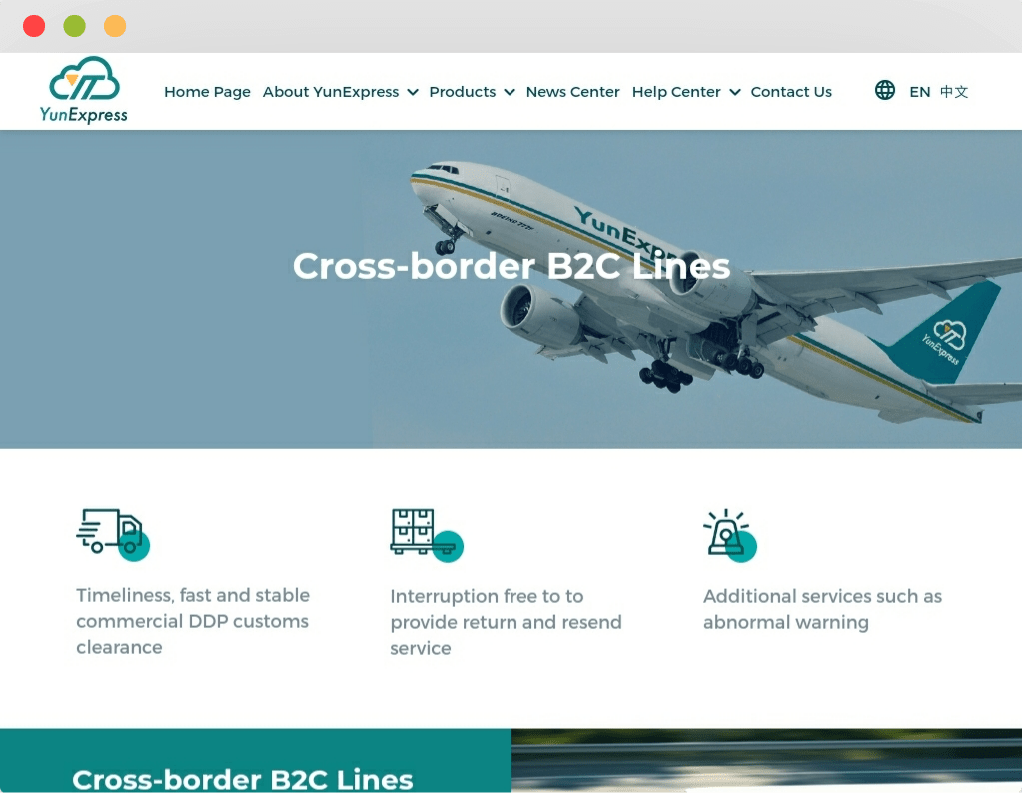 Unlike ePacket, YunExpress does not only partner with national postal services. In the USA and Europe, for example, it frequently uses FedEx for last-mile delivery. All packages can be tracked online.
This provision can sometimes make delivery more reliable, especially in countries where public postal services are not very effective. Additionally, private couriers sometimes cover more locations than ordinary postal services.
Further, YunExpress offers Duty Delivery Paid services. This means that customers do not incur any additional import levy fees upon delivery like they would with ePacket.
On the flipside, ePacket currently covers more countries than YunExpress. It may also cost a bit more. Still, at the end of the day, your decision may come down to picking whichever option offers you better value and reliability.
Yanwen
Yanwen gives ePacket a serious run for its money. It ships to over 200 global destinations and over 50 cities in China. It, nevertheless, also works with couriers in those countries to effect last-mile delivery.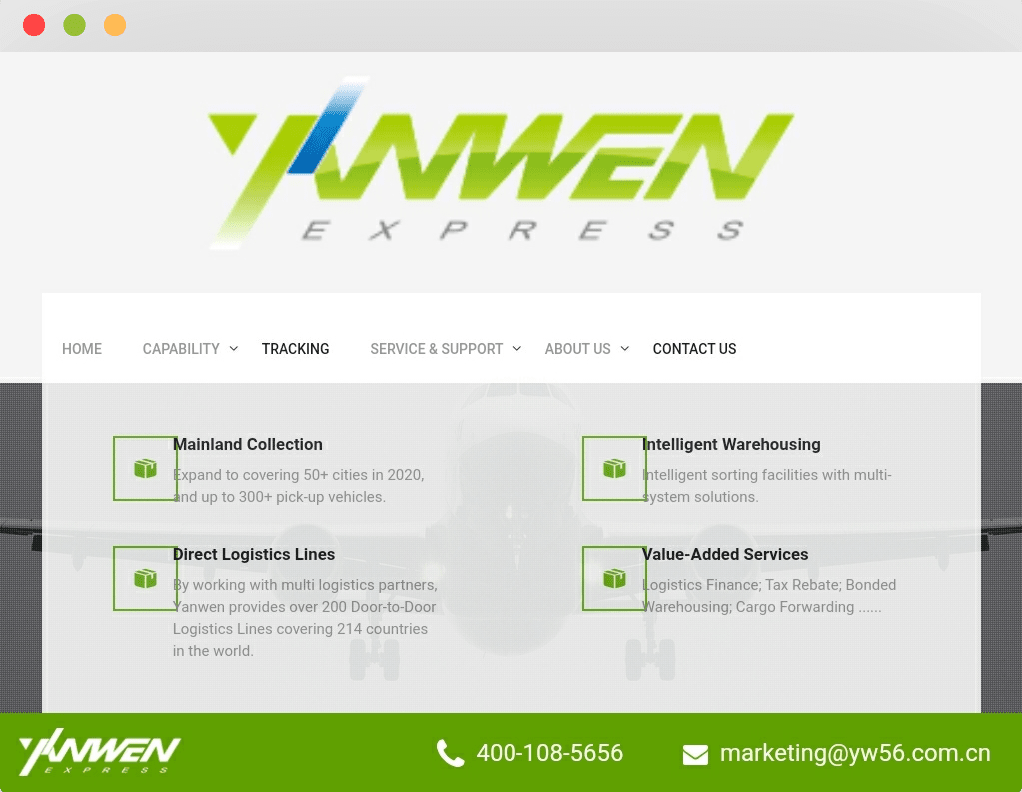 This shipping solution offers regular and express shipping options and allows merchants to choose between the two. The latter is faster and can shorten delivery times by about a week.
The different shipping options also offer some flexibility on weight limits compared to ePacket.
Shipping to the USA and Canada takes about 2 to 3 weeks depending on the Yanwen shipping option that you choose. Deliveries to other countries take between 15 to 30 business days. You will receive a tracking number for each parcel.
Advantages and Disadvantages of ePacket
Now that we have demystified ePacket, let us weigh its pros and cons.
Advantages
Cost-effectiveness- international shipping costs of $10 such as those offered by ePacket was simply unbeatable. Even with extra custom fees, it was quite a bargain. However, this advantage has almost disappeared as shipping costs soared during the Covid-19 epidemic.
Parcel tracking- the ability to track parcels from end to end is a plus for you as a dropshipper and for your clients too.
Easier returns- ePacket returns undelivered packages for free and thereby saves merchants and buyers from losing their money when an order can not be delivered.
Disadvantages
Extra custom fees– any fees perceived by customers as 'extra charges' often lead to cart abandonment. Paying custom fees on delivery may, therefore, be a deal-breaker for most buyers.
Weight limitations- ePacket weight limitations make it suitable only for lightweight products. This makes it unsuitable if you dropship any products that are heavier than 2kgs when packaged.
Delivery delays– postal services in some countries are less effective than in others. This can sometimes delay ePacket deliveries compared to shipping options that use private couriers.
Final Thoughts
ePacket used to play a crucial role in the e-commerce relationship between China and the rest of the world. Its affordability and the destinations it covers are quite remarkable.
That said, in 2023, it is evident that competitors like Yanwen and YunExpress are already ahead of ePacket in terms of shipping time stability, and cost-effectiveness. 
They offer unique advantages that ePacket does not. More so if you require more flexibility in terms of shipping options, destinations, and weight limits.
In light of this, we, at NicheDropshipping, offer both Yanwen and YunExpress among other shipping options. As such, we can offer you worldwide dropshipping fulfillment alongside our comprehensive dropshipping services.
Contact us to discover more about our dropshipping solutions and reliable shipping options.