While it is true that ePacket has long established its name in the logistics world, more and more shipping companies have emerged. Yanwen, for instance, is another promising logistics company that every dropshipper must take a look into.
If this is your first time hearing about this company, then sit back and indulge every information in this article regarding what Yanwen is, how it works, what it means for dropshipping and the eCommerce field, and much more. 
At the end of this article, you will be in a better position to understand everything about Yanwen. So, make sure you read till the end of this article so that you get the most out of this ultimate FAQ guide.
Let's start.
What Is Yanwen?
Yanwen is a third-party (3PL) logistics company in China that provides international product delivery services for the eCommerce industry. Their headquarter is in Beijing, China.
Their official name is Beijing Yanwen Logistics Company Limited.
What Is Yanwen Shipping History?
Yanwen was founded in 1998 in Beijing, China. It started serving eCommerce giants like AliExpress in 2015. Yanwen now handles over 3 million packages per day in the eCommerce industry.
From that onwards, Yanwen shipping networks have been growing very rapidly. They seem to plan for becoming the largest international shipping network company that delivers eCommerce packages from China to the rest of the world.
How Does Yanwen Shipping Work?
Yanwen collaborates with the sellers and international shipping couriers or postal services for the parcels to be delivered to the buyers' addresses. It acts as a mediator or a middle service between the sellers and courier companies.
The typical process followed by Yanwen from start to finish is divided into the following steps.
Collection of Items
First of all, Yanwen collects the items from the eCommerce sellers that are required to be shipped. This is where their huge presence within China works out.
Their presence in around 50 cities of China makes it easy for the sellers to hand over the items to Yanwen so that they can be processed for shipping on time.
Sorting of Items
After collecting the products, Yanwen sorts the items according to their types, sizes, destinations of the products, etc. This is to streamline the shipping process which makes the overall shipping process much more convenient for Yanwen.
Yanwen claims to carry out the sorting process within 24 hours before the products are ready to be shipped.
Domestic Transportation
After the products are sorted, they are then dispatched from their locations on their way to be exported out. A large network of commercial vehicles managed by Yanwen helps in this regard so that no shipment is delayed.
Export Process
Once the products reach the Chinese borders, they are ready to be exported. Yanwen works closely with Chinese authorities for fast export clearance operations. They also play their role in getting the products cleared from customs, etc.
International Shipping
After the products are cleared from the Chinese borders, they are ready to be shipped to international destinations. Yanwen decides to ship products by air, sea, or railways.
Import Clearance
When the products reach the destination countries, Yanwen plays a role in getting those products cleared from the borders of those countries as well.
They have a system of alerting the border authorities before the products arrive so that the products are cleared from the import formalities as well.
Handing Over the Packages to Local Couriers
As mentioned earlier, Yanwen works closely with the courier or postal services of the destination countries. Once the products are cleared from the import functions, these products are then handed over to the local courier services of the destination countries.
From that point onwards, the local courier companies of the destination countries are responsible for delivering the Yanwen packages to the doorstep of the customers who had ordered those products.
Quite a systematic process, right? This is how they achieve the overall Yanwen delivery process. As Yanwen has been doing it for years, it is now usual practice for Yanwen and other courier services to collaborate on a daily basis for an efficient process.
What Options Are Available for Yanwen Express Delivery System?
While ordering items via Yanwen logistics, you may have the following options to choose from. These options differ in terms of pricing, parcel tracking information, and the number of days it would take to deliver the products to the doorstep.
Yanwen Express
It is known as a fast and reliable shipping option. It is slightly costlier than other shipping methods but it ensures fast deliveries from the start to the finish along with the tracking information.
Yanwen Economic Air Mail
This option is the most popular one due to its cheap costs and fair days of delivery. This option is mostly utilized by buyers who do not want to spend much money on shipments or are not in a hurry to receive the products.
But this may not be the best option for you if you are into something like Amazon dropshipping that requires fast delivery times.
Yanwen Special Line
This is the fastest yet most efficient and quickest way of delivery to the required destinations. That is because the packages are sent by air to the destination countries using this delivery option.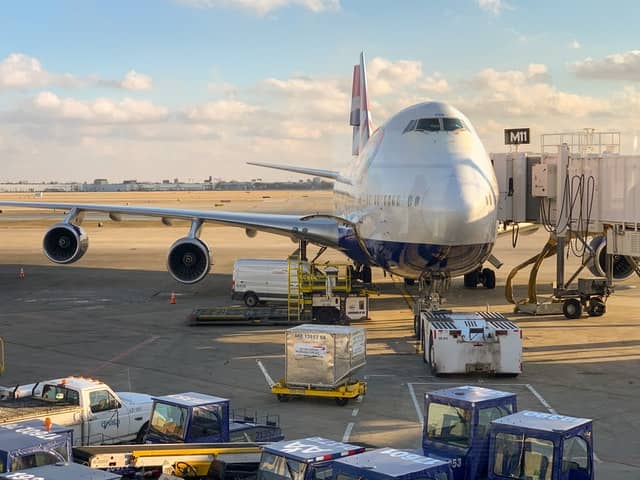 Although this is the fastest method to get your products delivered it is also the costlier one at the same time.
How Big Is the Yanwen Shipping Network?
Yanwen has a very large network within China. It is spread to over 50 cities within China. This means that wherever the sellers are located in China, they find Yanwen shipping services somewhere near their location.
It has a huge network outside China as well. As mentioned before, Yanwen picks up the package from the seller in China and hands it over to the international shipping courier services like China Post, DHL, FedEx, USPS, and TNT, etc for final delivery of the products. For dropshippers, Yanwen cooperates with most dropshipping agents in China and collects parcels directly from them.
They have a shipping network in over 200 countries. That is how Yanwen shipping times are amazingly short. It is not necessary for Yanwen to operate in every other country directly.
Rather they prefer to collaborate with the courier services of the destination countries to expedite the overall process of deliveries.
What Are the Modes of Shipments Used by Yanwen?
Yanwen utilizes almost all of the shipment options available. They may use the following shipment methods as per their convenience and the requirements of the shipments.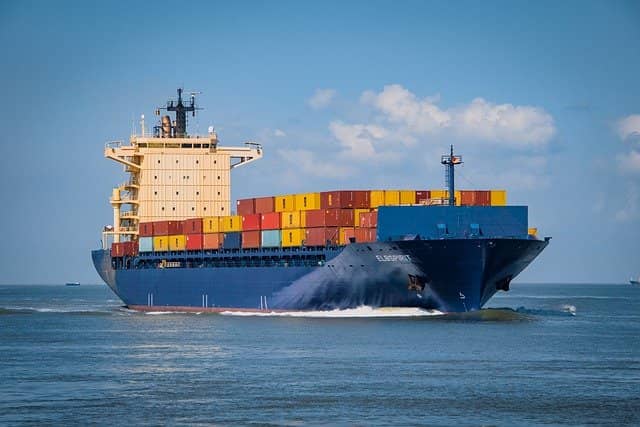 Yanwen has its own shipment resources including over 300 commercial vehicles mostly trucks that are utilized to ship products or packages within China.
What Is the Frequency of Shipments Processed by Yanwen?
Yanwen has been consistently growing its shipping methods since 1998. Recently, as of 2022, Yanwen has been known to process over 2 million items in a day.
This data is as per their official website. As the daily requirements of the products and the upward trend of the eCommerce industry are growing at a fast pace, the number of items would have surely exceeded 2.5 million per day in 2023.
Does Yanwen Provide an Express Delivery System?
Yes. Yanwen also provides Express deliveries for fast and reliable shipments. The Yanwen Express delivery system is available in over 100 different countries.
All of the tier-1 countries including the USA, Canada, UK, and France enjoy express delivery systems with Yanwen. The express delivery systems are available in many other countries as well.
How Long Does Yanwen Shipping Take?
It depends upon certain factors to decide how long would Yanwen shipping take to reach the required destination. The location of the destination also matters in this regard along with other factors including the mode of shipment and custom delays, etc.
You will usually be given the average number of days in which you can expect your orders to arrive. Yanwen shipments can arrive within 2 to 6 weeks.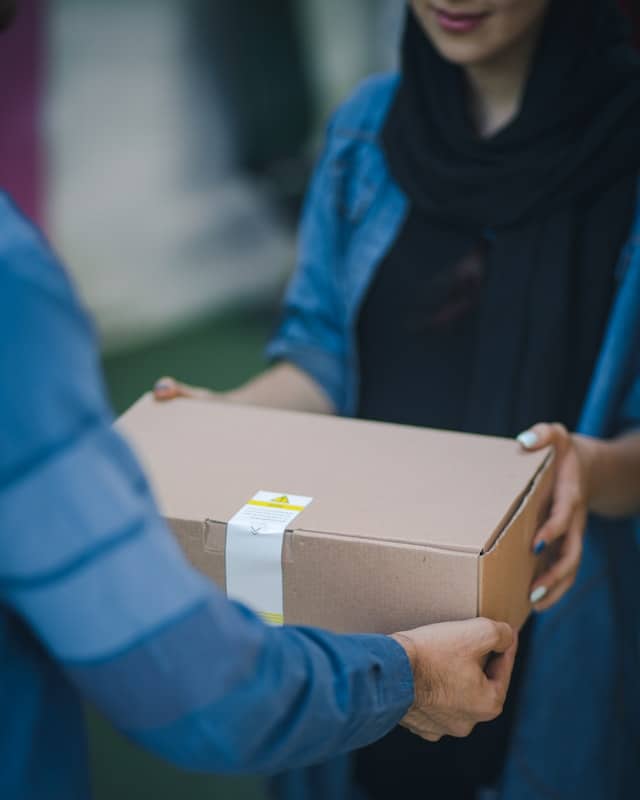 Does Yanwen Provide Tracking Services?
Yes. Yanwen provides tracking services too. But that depends upon the buyers' preferences. If a buyer has chosen to order a product without tracking, Yanwen also accommodates those orders and the customers are not provided with the tracking details.
If the customers have chosen to order the products with tracking facilities, they receive an email after they have placed the order and are provided with a unique tracking number.
They can track their shipments by using that tracking number. If the customer has ordered from an eCommerce website then the tracking details will be shared by that website.
What Is the Format of the Yanwen Tracking Numbers?
Yanwen tracking number generally consists of 13 alphanumeric letters. It has two capital letters at the start and two capital letters at the end along with 9 digits in between them.
An example of Yanwen tracking number is UN123456789YP. YP is abbreviated for Yanwen Post.
This tracking number can sometimes change as well. This happens when the Yanwen parcels reach the destination countries and are handed over to that country's courier service.
That courier company allocates a new tracking number to that parcel and that same is communicated to the buyer. The overall tracking process still remains seamless from the start to the end.
How Long Does Yanwen Take to Deliver to the USA?
Yanwen shipments to the USA usually take around 2 to 3 weeks to reach the USA. The package may also take up to 60 days in unusual circumstances such as freight and custom delays, etc.
How Can I Track Parcels in the USA, UK, and Canada?
When a parcel arrives in the USA, the parcel is trackable with local services like USPS tracking or FedEx tracking facilities.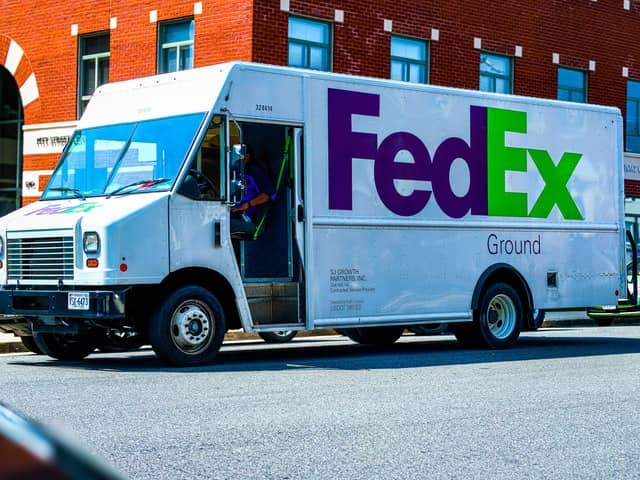 Before arriving in the USA, the parcels could be tracked with the same tracking numbers that Yanwen or your seller provided to you.
Parcels in other countries also integrate with their local shipping and tracking companies. For example, parcels for Canada can integrate with Canada Post, and parcels in the UK can integrate with Royal Mail.
Does Yanwen Provide Any Other Value Added Services?
Yes. In addition to the shipping and tracking services, Yanwen also goes a step beyond the usual shipping companies. They have other value-added services as well.
One of those services is the Yanwen API integrations that allow dropshippers or online store owners to integrate Yanwen tracking and shipment details on their websites.
This API integration solution allows automatic updates of the shipments via their websites or online stores.
Other Value Added Services offered by Yawen are as follows.
Cargo Forwarding
In addition to being the greatest eCommerce shipping service within China and across borders, Yanwen also happens to be the Freight and Cargo forwarding company providing solutions to many businesses worldwide.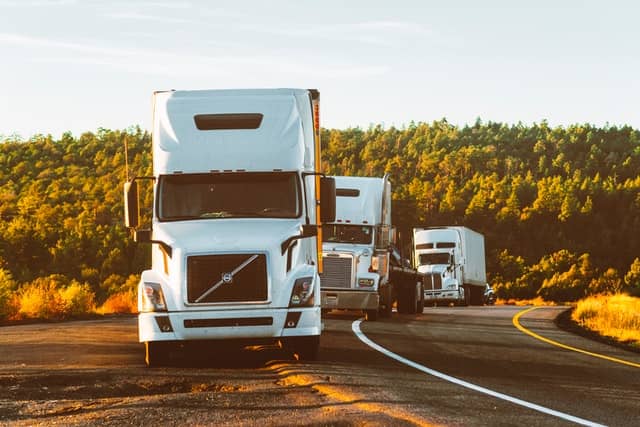 Logistics Finance
Yanwen also provides logistics and finance support functions to businesses, especially in the eCommerce industry.
Tax Rebate
Yanwen also has the Chinese government's support. It can help eCommerce sellers to claim tax rebates for bringing revenue to China. Yanwen is officially authorized for the purpose of the Export Customs Declaration to facilitate eCommerce sellers in China.
Warehousing Facilitation
Yanwen provides warehousing facilities for national and international clients. Whether you are in a B2B industry or in the B2C field, you will find Yanwen facilitating you in every possible way.
Does Amazon Use Yanwen?
Yes. Amazon uses Yanwen as one of its shipping companies. That is because Yanwen is the most popular shipping company in China and a major portion of imported goods sold by Amazon is from China.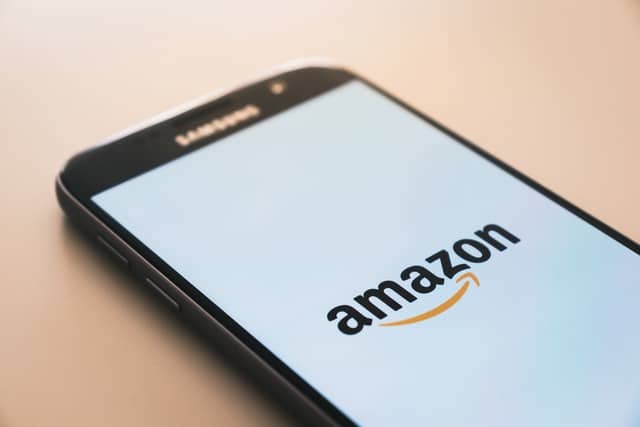 Amazon has a dedicated page that tells the pros of Yanwen and also tells Amazon sellers how to work with Yanwen.
Briefly speaking, an Amazon seller who wants to buy shipping from Yanwen has to register himself with Yanwen and also link his Amazon account with Yanwen shipping.
Furthermore, it would be the user's responsibility to ensure that the required products reach Yanwen on time so that they can dispatch them to the destination countries.
Can You Return the Package through Yanwen?
Yes. You can return the package if you are not satisfied with the products you received. Although you have to agree on the return policy with your seller, you may still return the package to the seller using Yanwen services.
All of the return charges have to be paid by the buyer. You can negotiate the return amount with your seller and can agree on mutual terms. Yanwen does not mediate between the buyers and sellers in the return process.
What If You Don't Receive the Products that You Ordered Through Yanwen?
You don't have to worry if you never received the products that you ordered via Yanwen. First, you have to be clear about your point of contact in the whole shipping process.
Generally, in the eCommerce field, a buyer has to be in contact with the seller till the time the products arrive at the desired location. The seller will himself be in contact with Yanwen about the fate of the shipped products.
If you have ordered the products yourself choosing Yanwen directly then you have to be in contact with Yanwen for the delivery of your products.
The methods to contact Yanwen have been discussed in the following p.
How Do I Contact Yanwen Shipping?
If you want to track your shipment, you will have to use the link that your supplier shares with you. You don't have to contact Yanwen directly for tracking your parcels if you had ordered your products from websites like AliExpress and Alibaba, etc.
If you still need to contact Yanwen for any other purpose, you can send them an email. The official email address is [email protected]
If you have an agent in China, you can ask for their assistance to contact Yanwen offices on your behalf and discuss the matters with them.
You can also use their contact us page for further information. You also have the option to contact them via their WeChat official account known as Yanwen International Logistics. They have great customer service to satisfy their clients.
You can also reach out to their official representatives via phone calls. Their contact number within China is 400-108-5656. International users can call them at +86 755 8251 2889.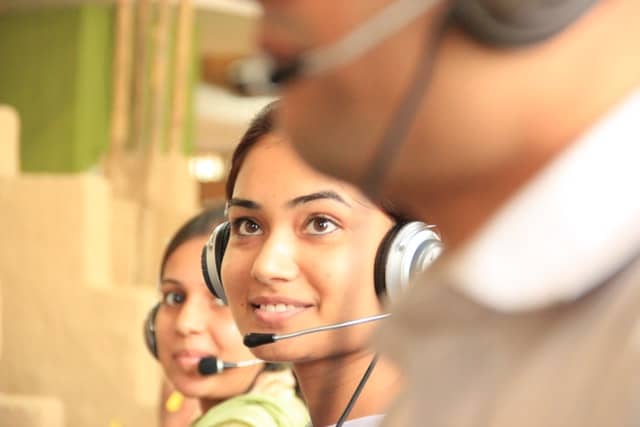 What Items Are Not Allowed to Be Shipped via Yanwen?
There is a complete list of items that are prohibited to be shipped locally and internationally by most of the shipping companies including Yanwen.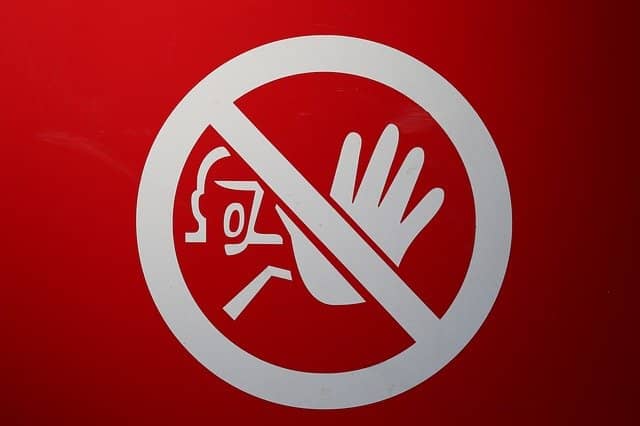 These items mainly include the following.
Explosives
Guns & weapons
Ammunition
Firearms
Food items
Medicines and drugs
Counterfeit products
The abovementioned list is only a few categories that are mentioned on their official website. For accessing the complete list of prohibited items that Yanwen does not ship, visit this page.
Can You Trust Yanwen for International Shipments?
Yes. Yanwen has been in this business for more than two decades now. Additionally, their market share is increasing day by day. This proves that their customers trust them very well.
That is why you are advised to use Yanwen as your 3rd party logistics services, especially for your eCommerce pursuits.
Final Words
So, you have read all the answers to the frequently asked questions about Yanwen logistics services. You must know by now how efficiently this shipping company makes the international deliveries of the parcels possible at economic rates.
We hope that you must have got value from this article. If you still have questions regarding this topic, do let us know in the comments. We will get back to you as soon as possible.
If you have any other queries regarding eCommerce or dropshipping, do contact us. We also provide warehousing, product sourcing, and order fulfillment services for seamless eCommerce solutions.